We meet up in Portland at Hannes' place. Alex from Victoria Island, Canada and me from Sweden. First time crossing the Atlantic with a bike case wasn't that successful but we got that sorted. Meanwhile Alex and Hannes got their bikes ready to go.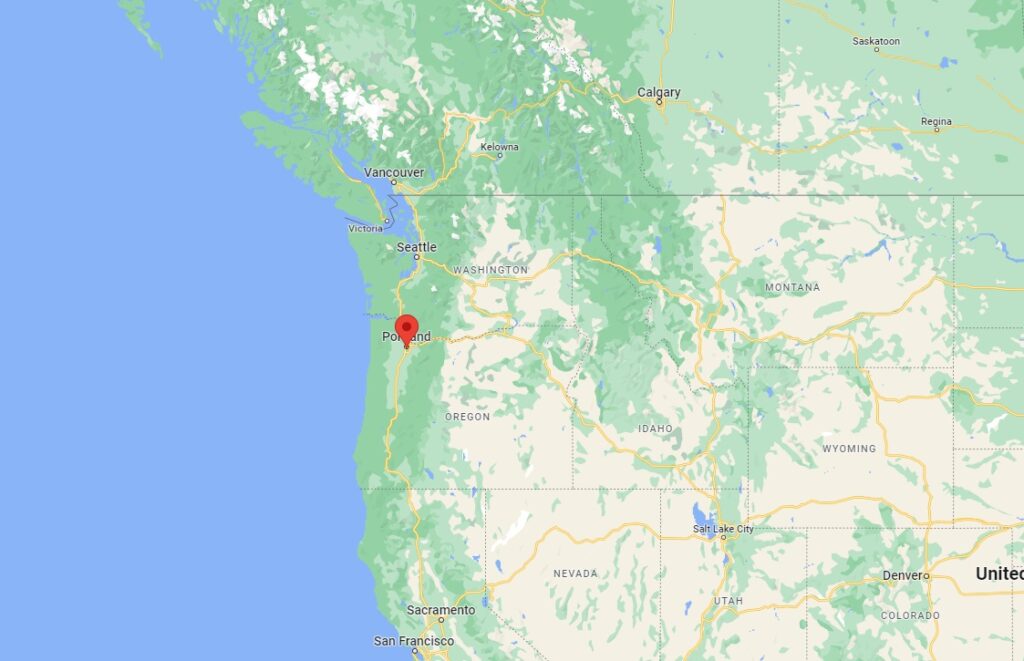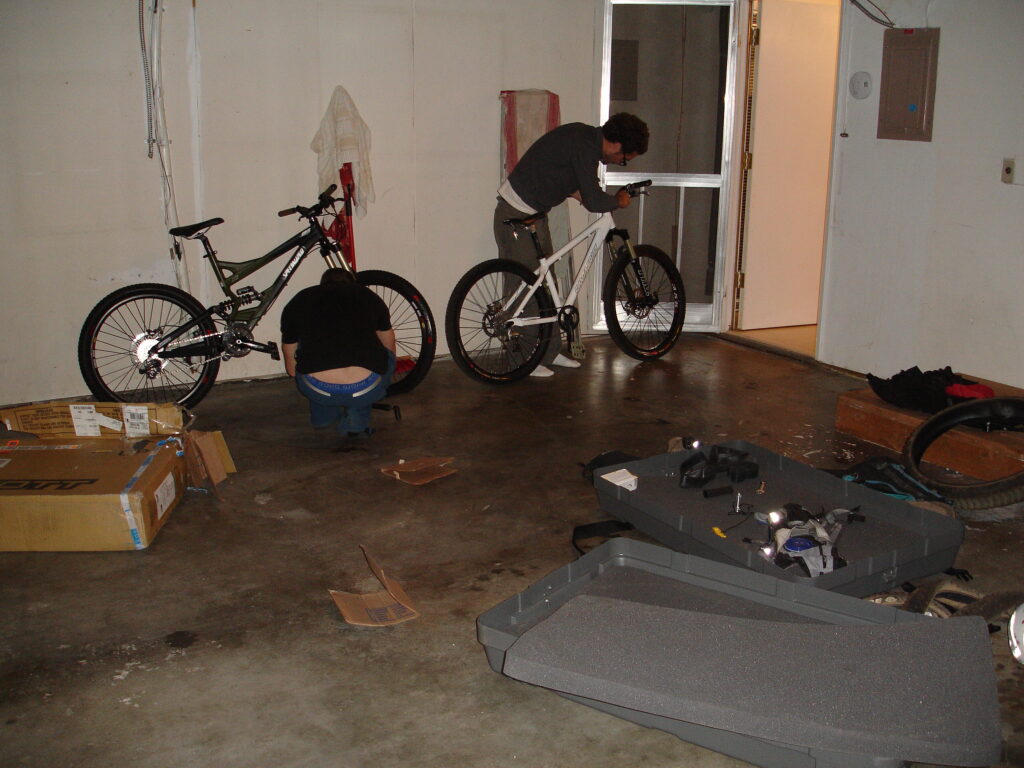 Sunday: Black Rock MTB Trails in Falls City, Oregon
We spent the morning on buying some gear and renting a Stumjumper FSR for me at the Fat Tire Farm. Then off to Black Rock MTB Traikls in Falls city.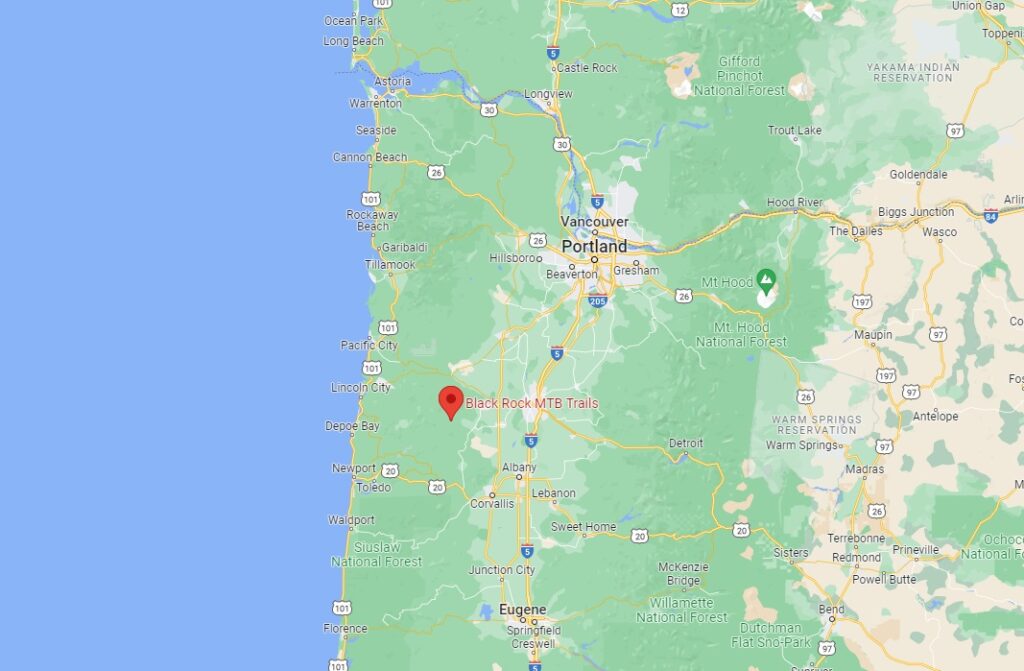 It's not raining when we drive through the little village of Falls City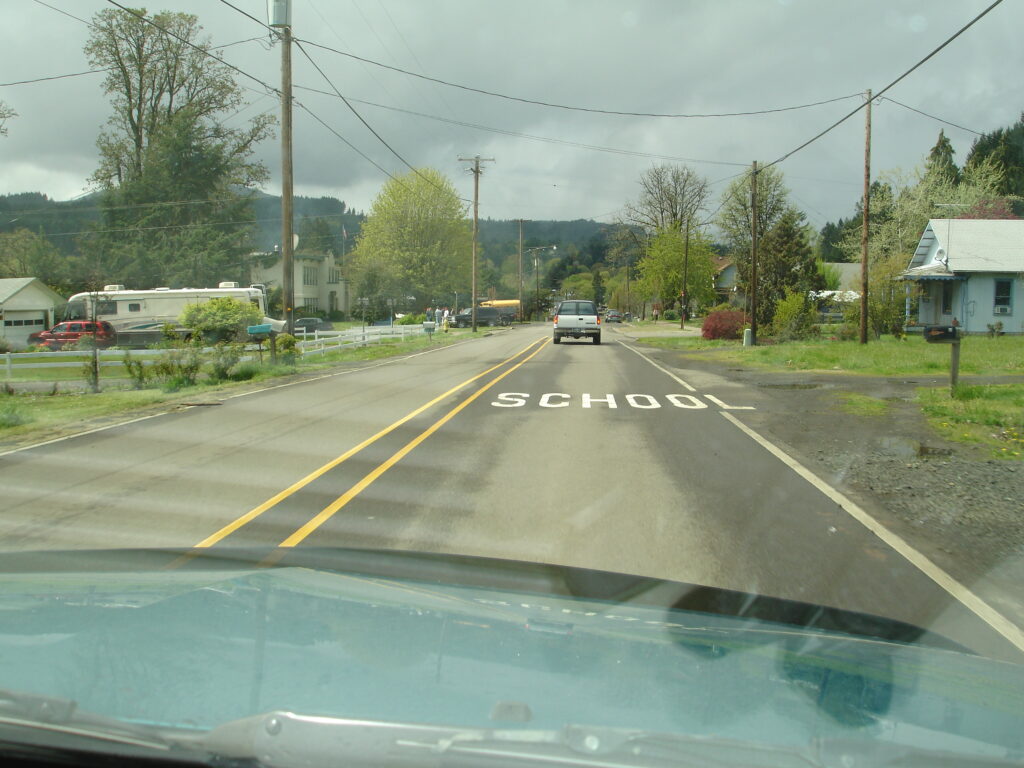 But it starts raining as we get the stuff out of the car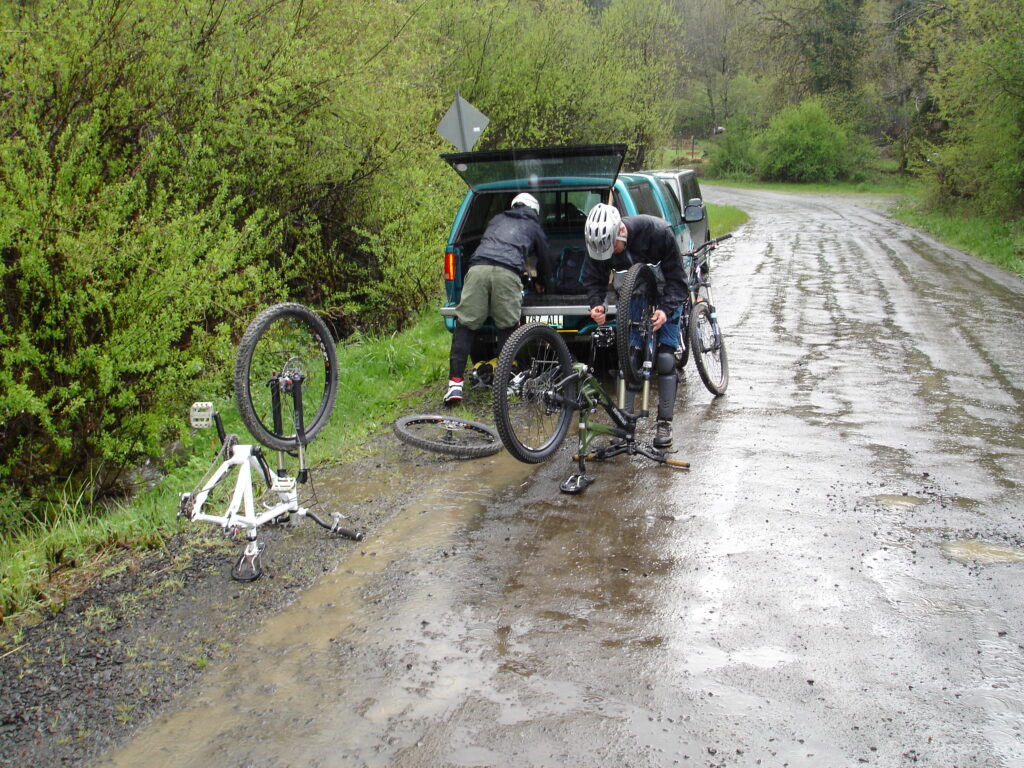 But the trails are great and we're having a blast in the mud. The soil is so different from the one in Sweden so we still get a decent grip hammering down the Bonzai downhill a couple of times.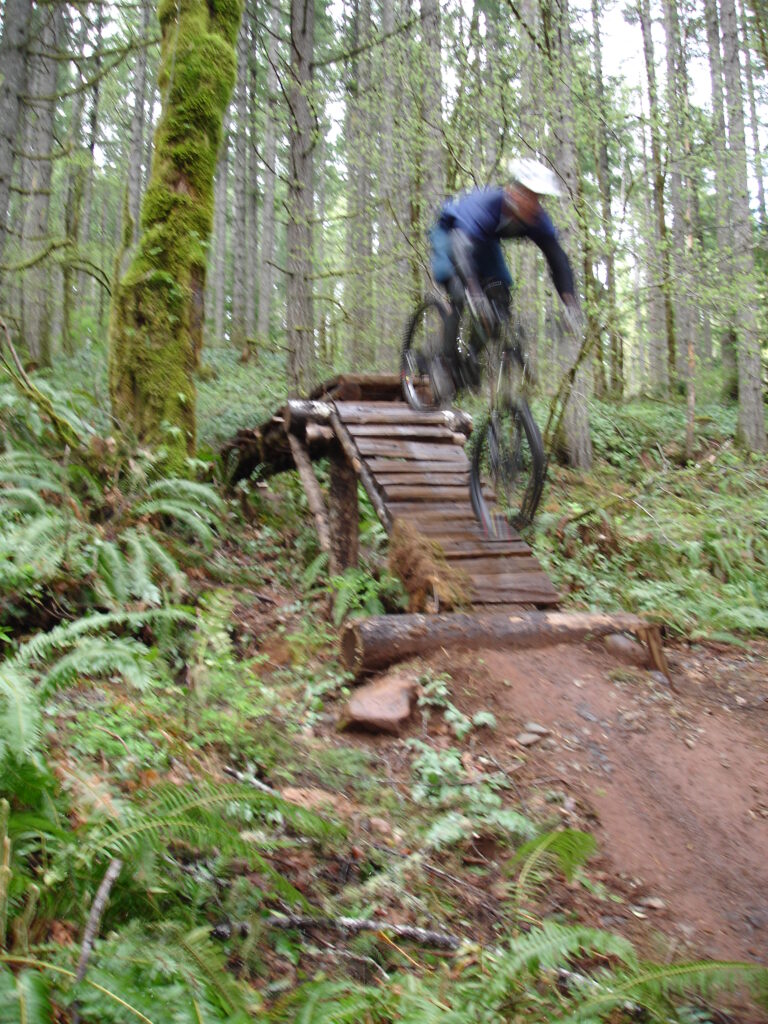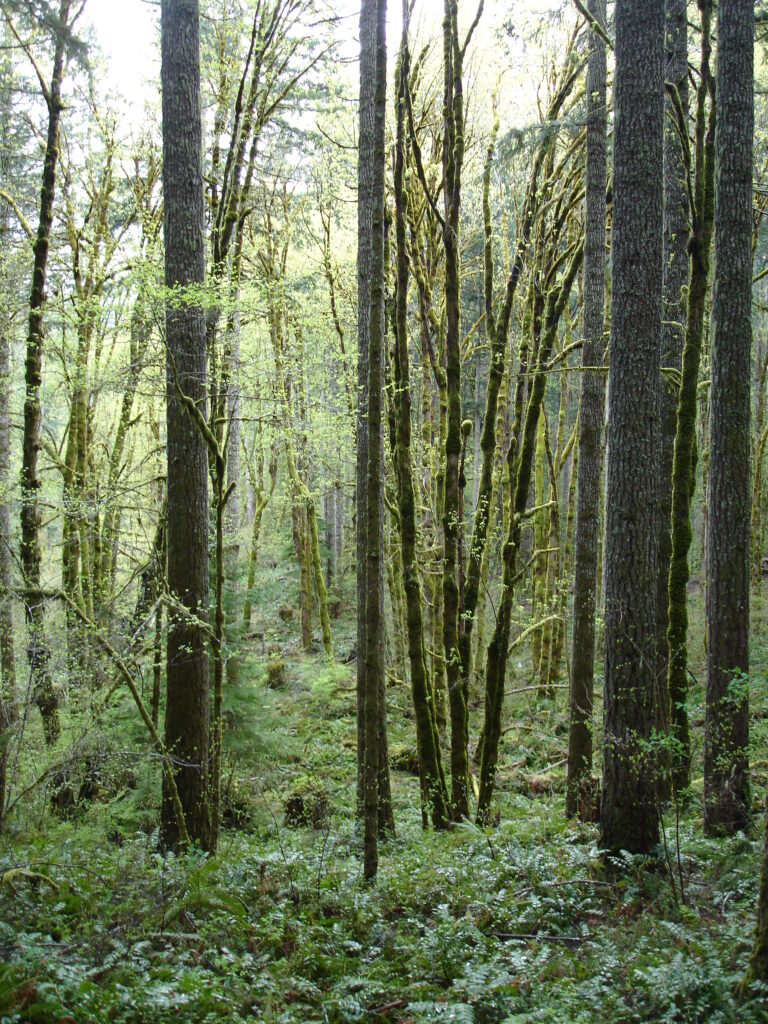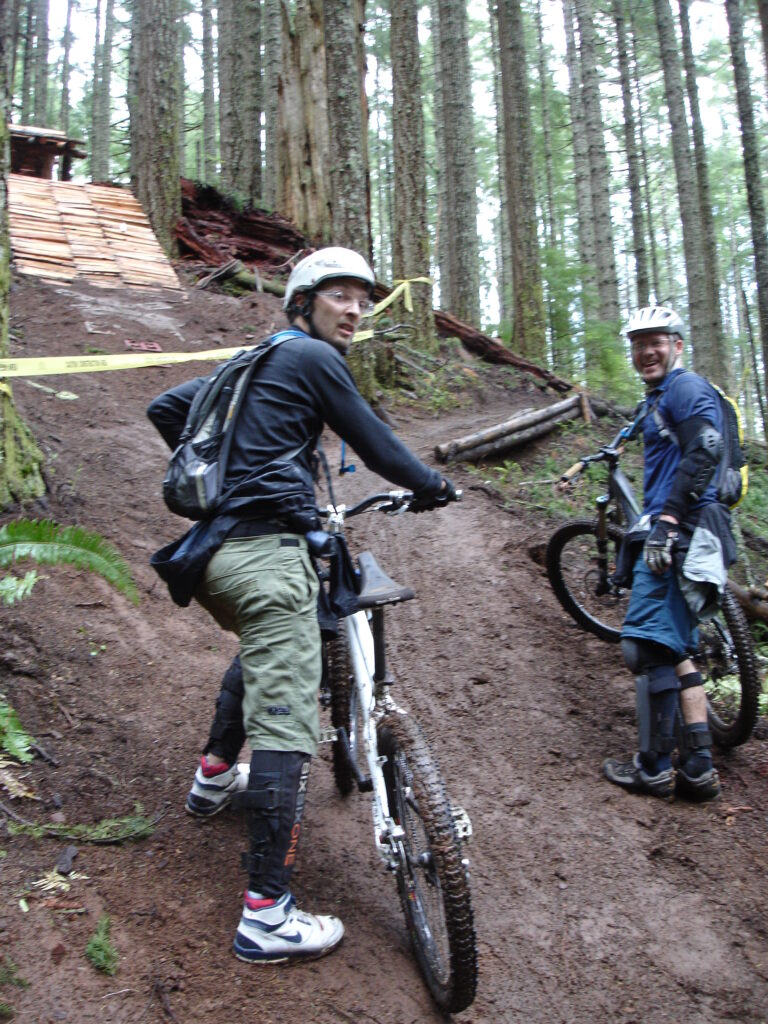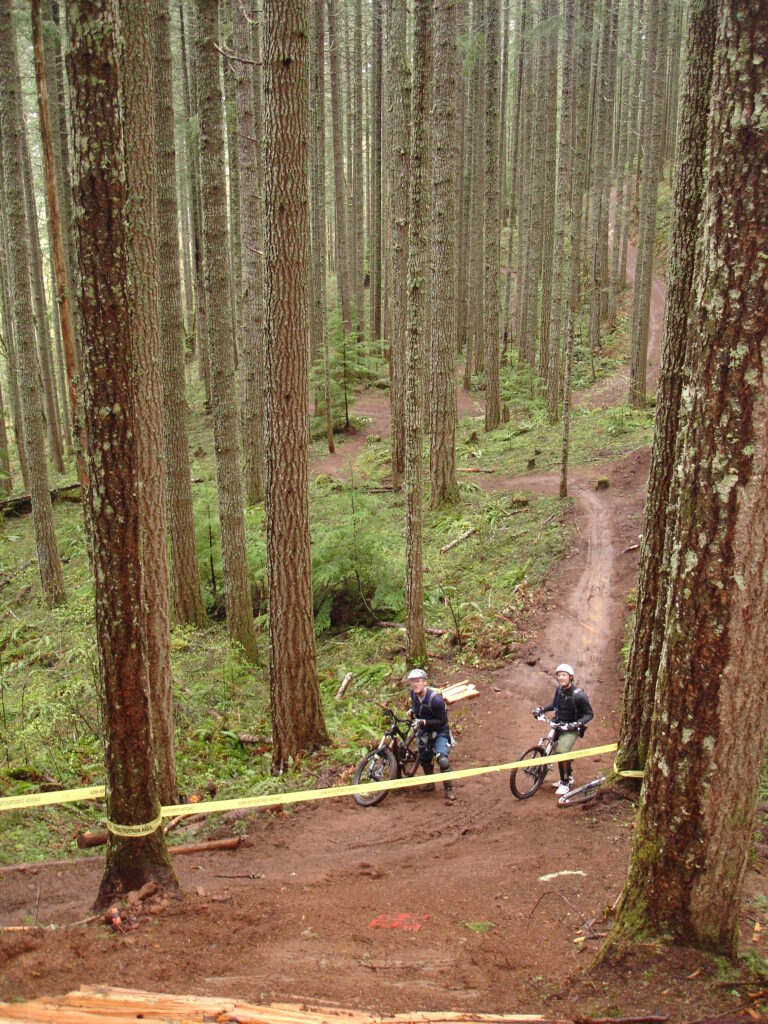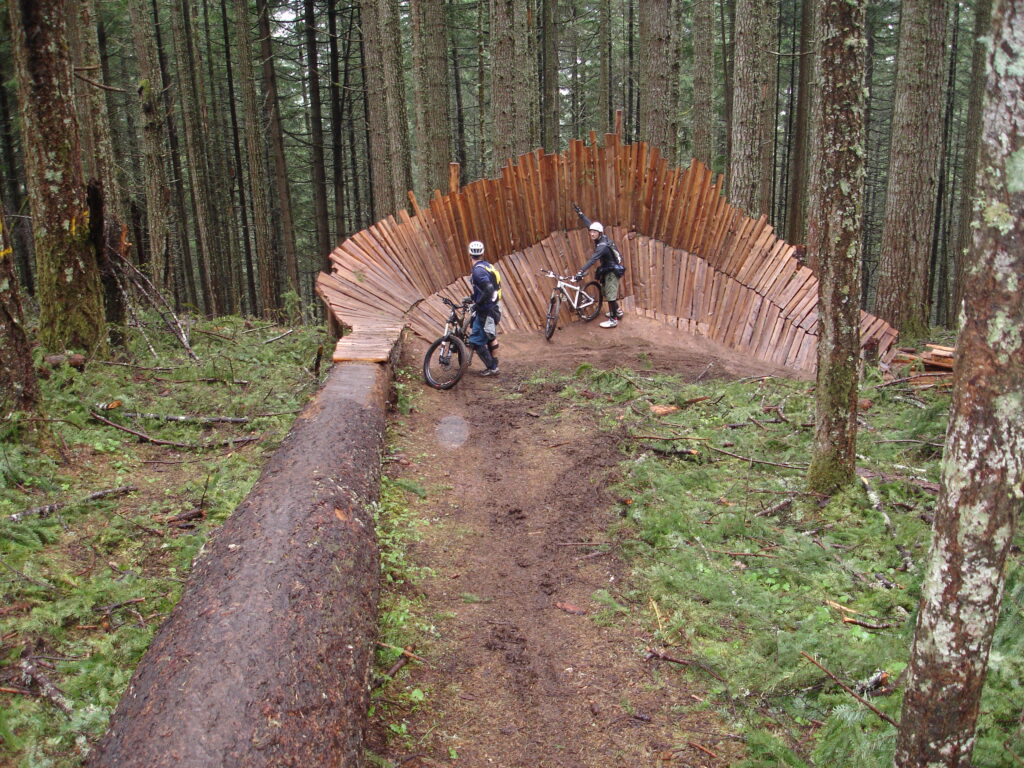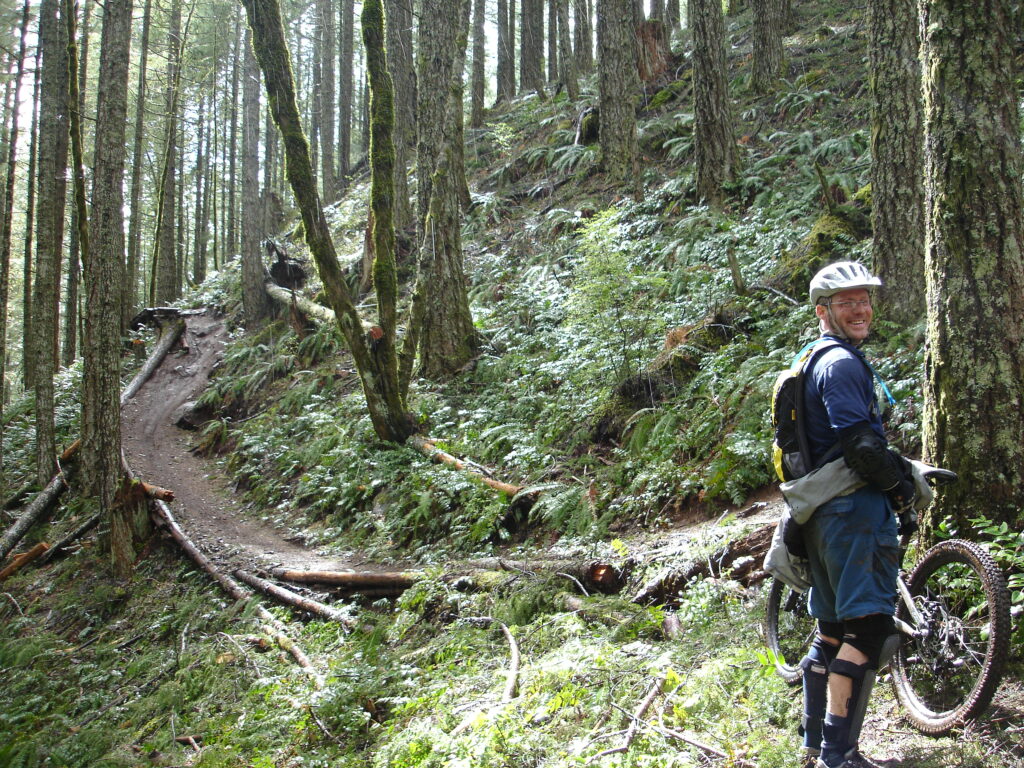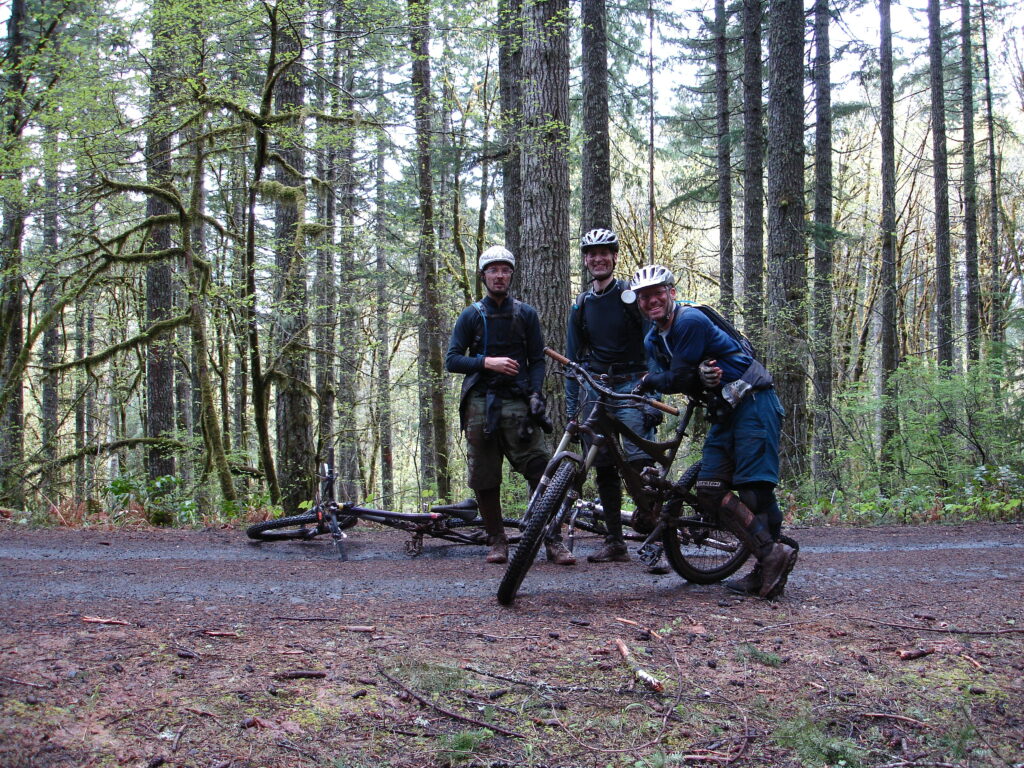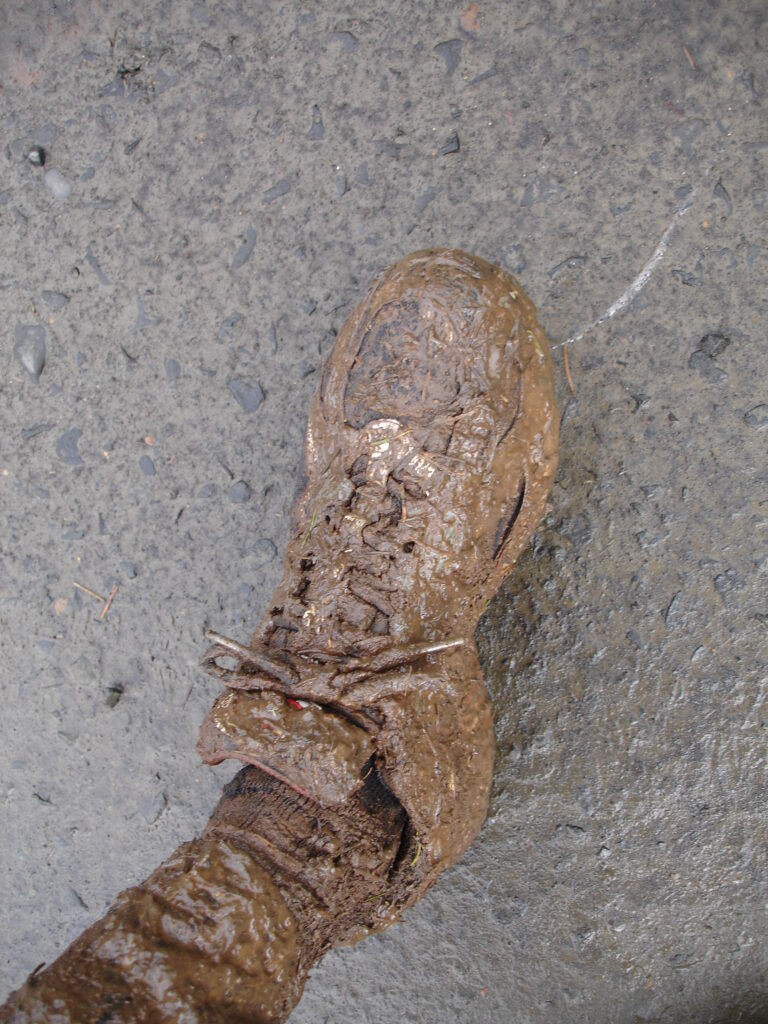 The muddy musketeers and their disgusting stuff… We actually wash the worst part of it the little creek next to the car and the rest on Hannes driveway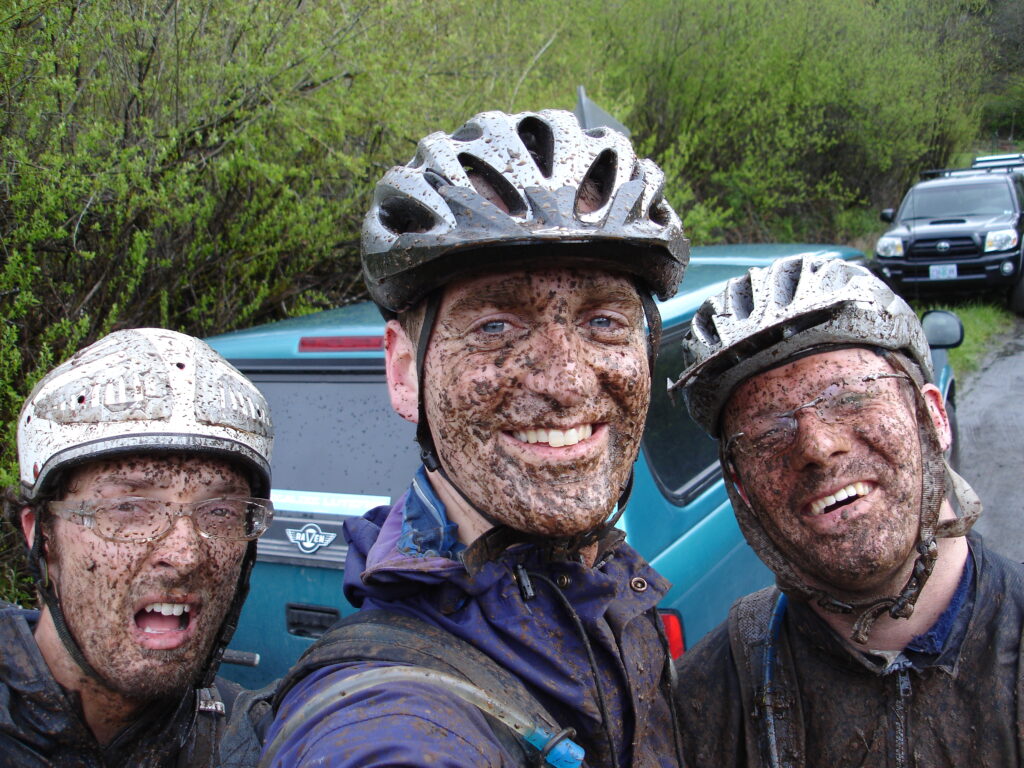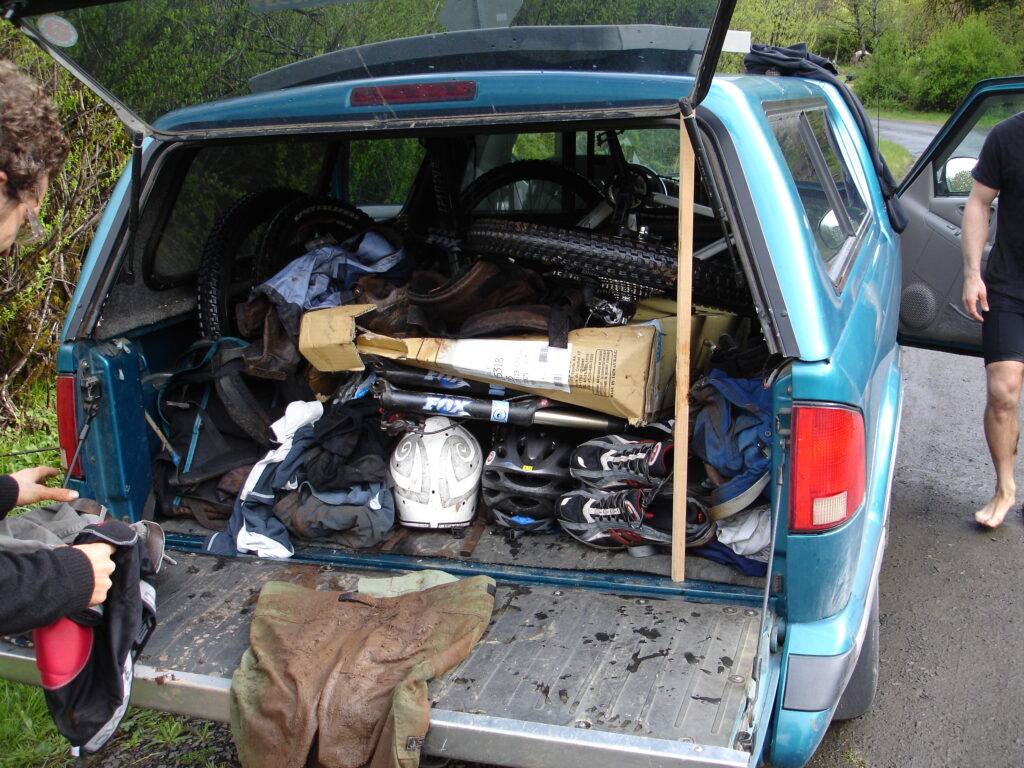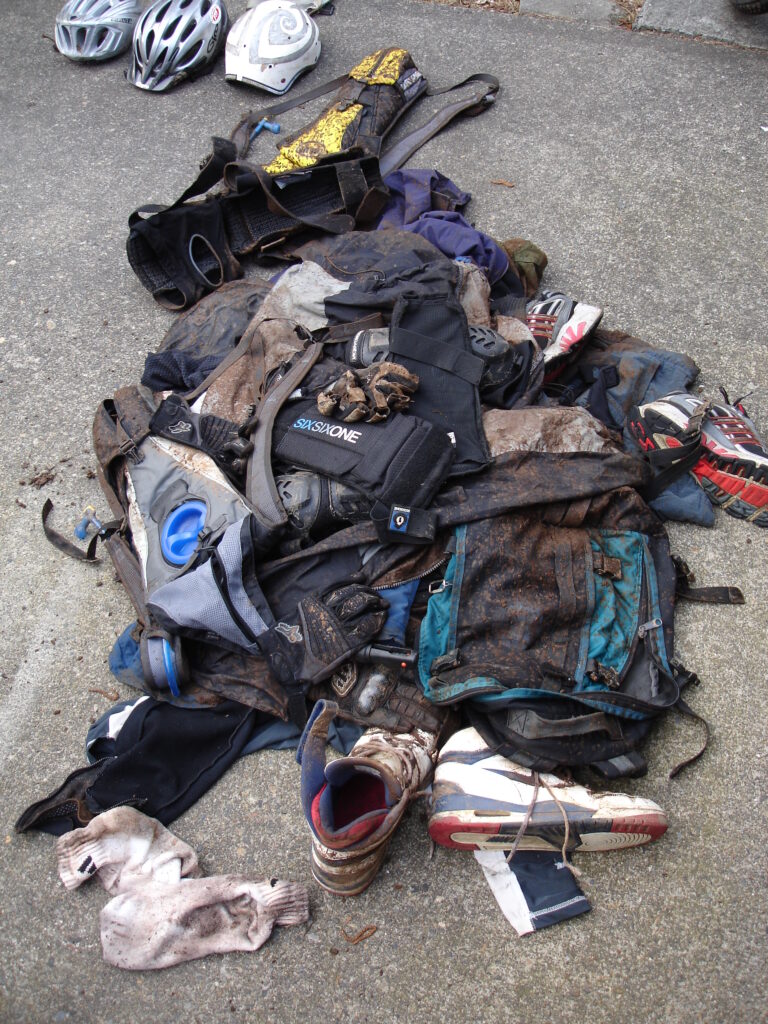 And yeah… My bike has arrived 😊
Monday: Larch Mountain, Washington
After some errands we drive to Larch Mountain, Washing state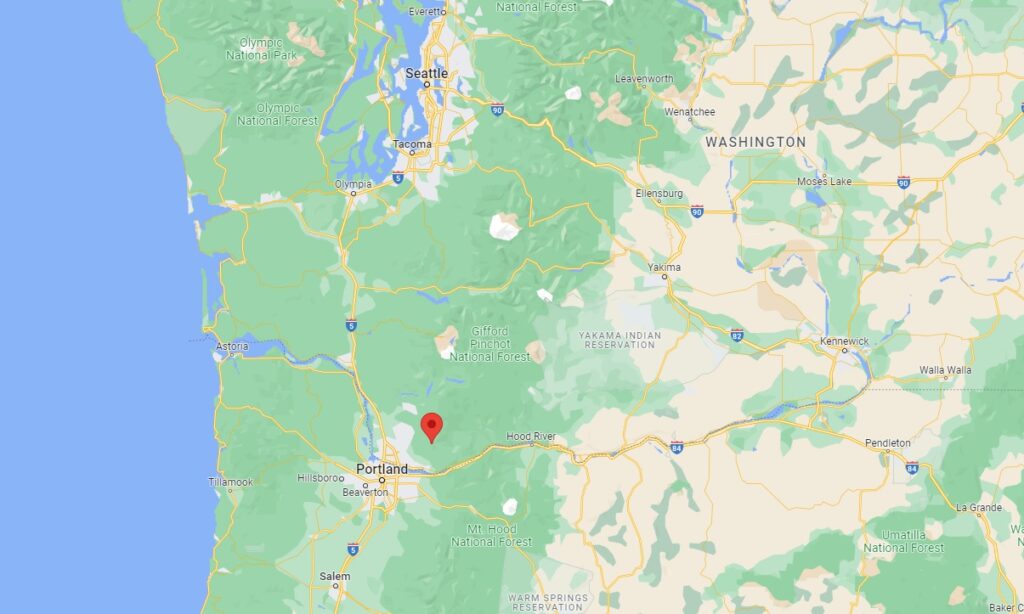 We use a forest road to get up there and have a snack before shredding the trails back down to the car.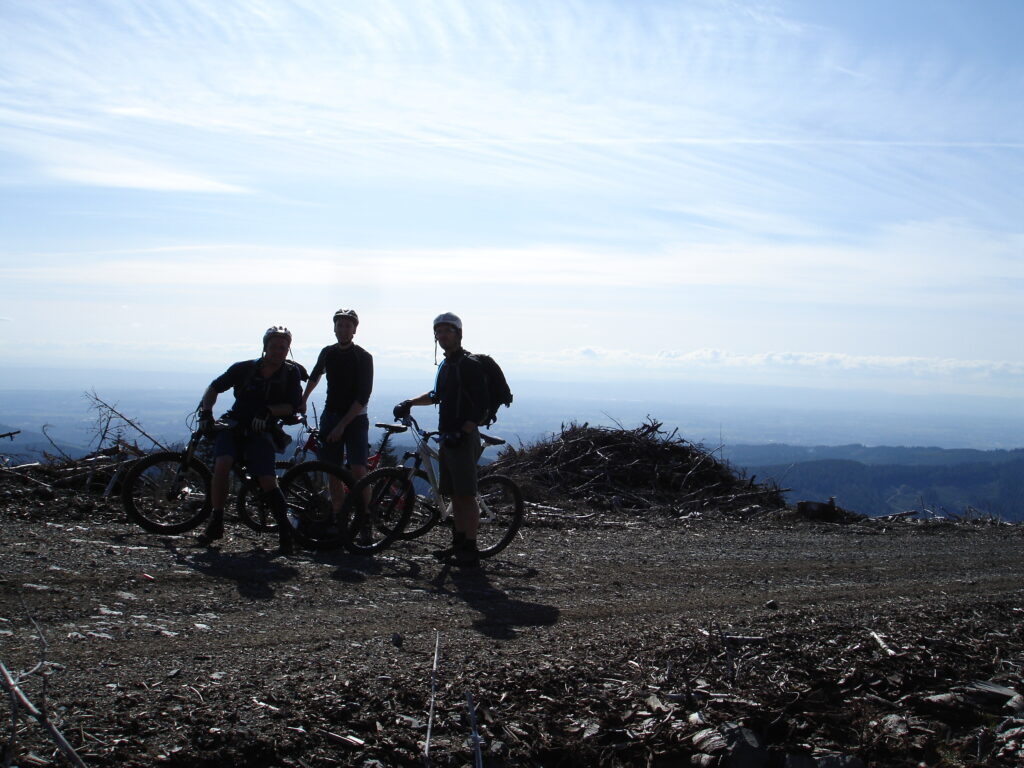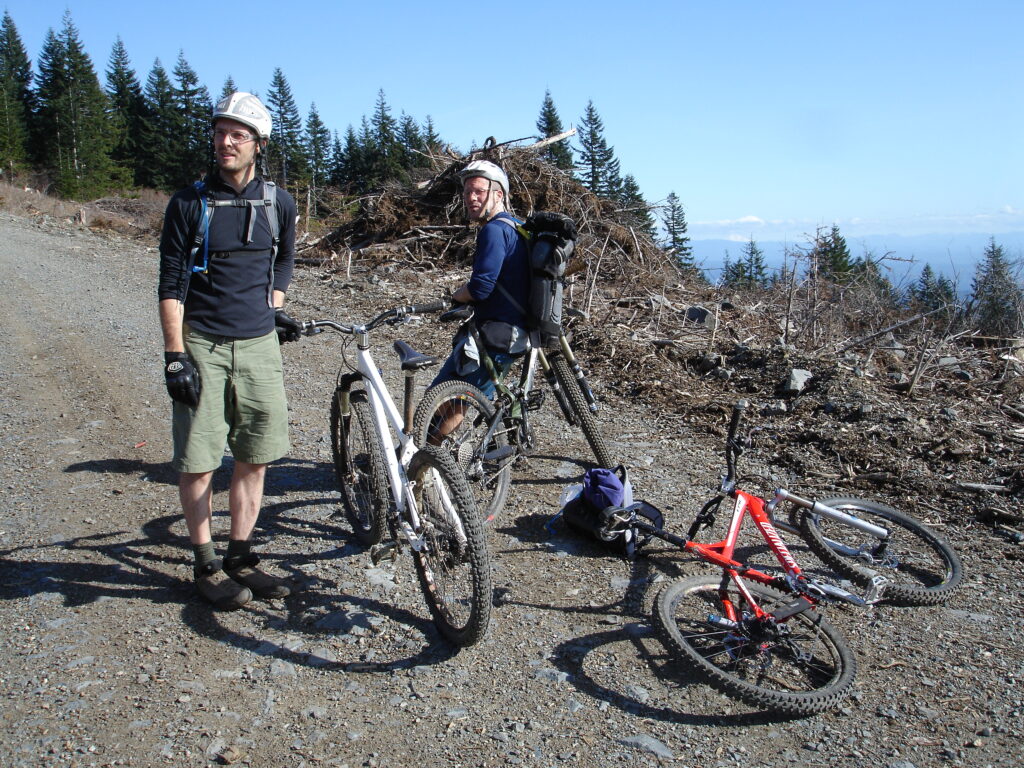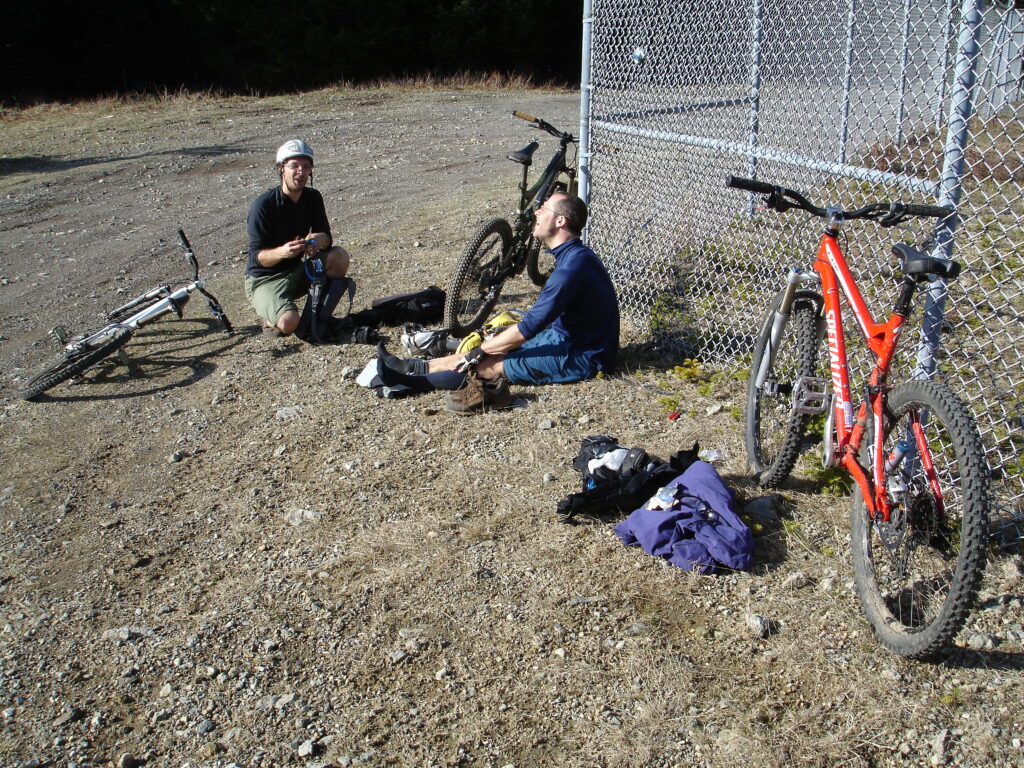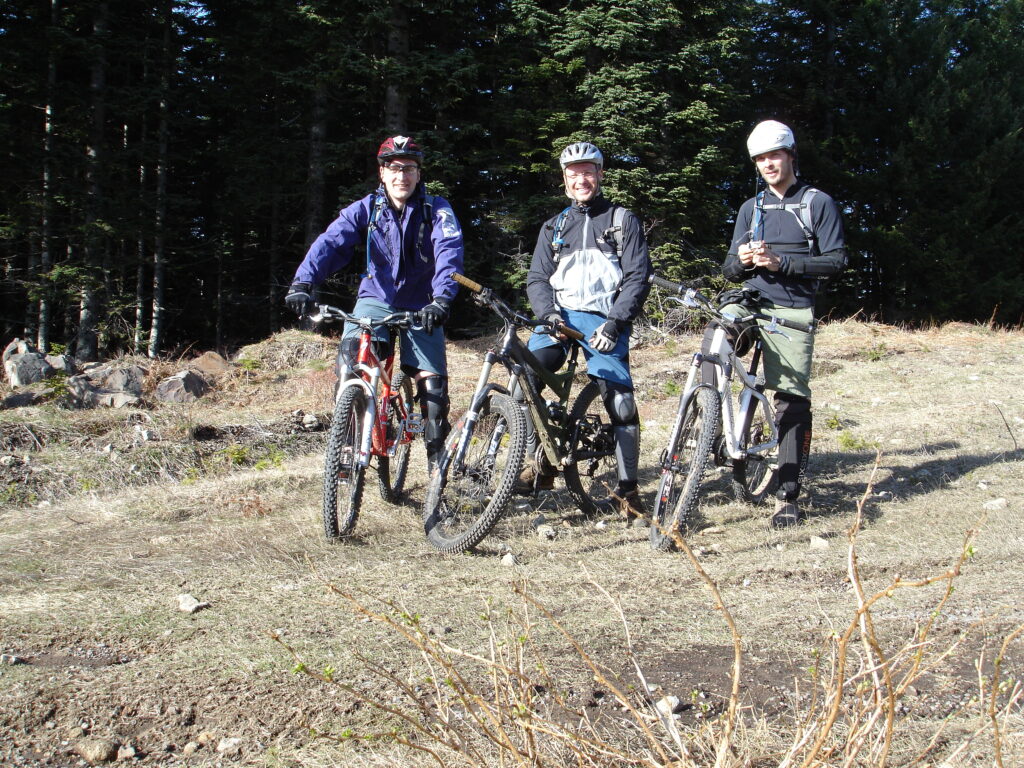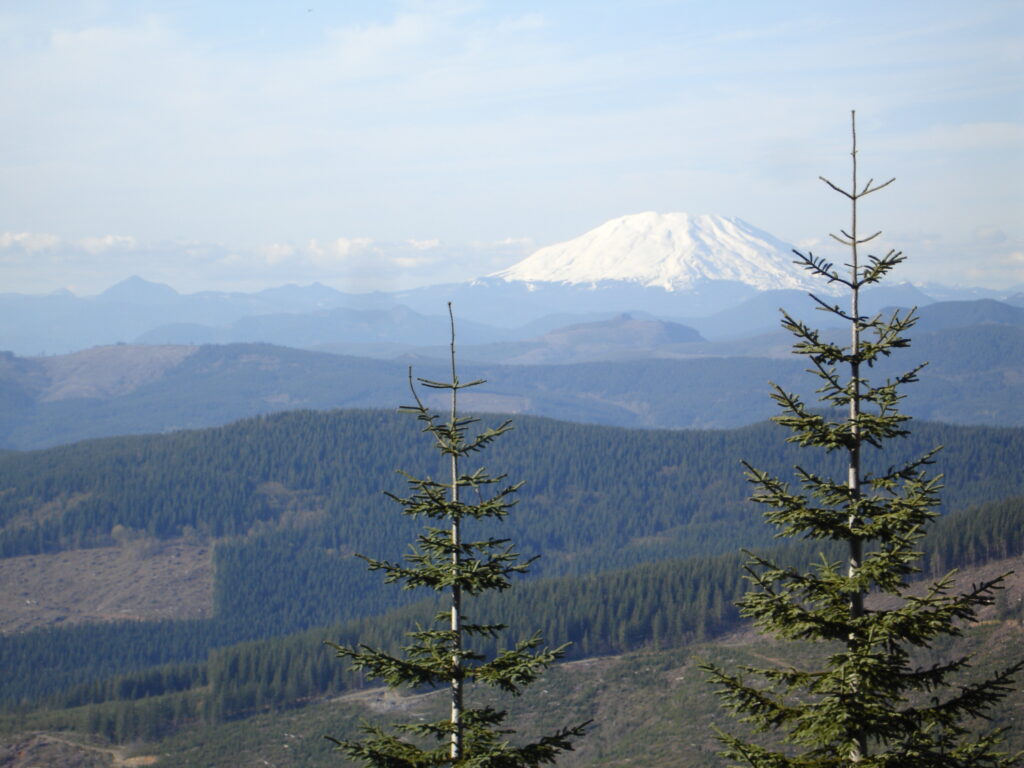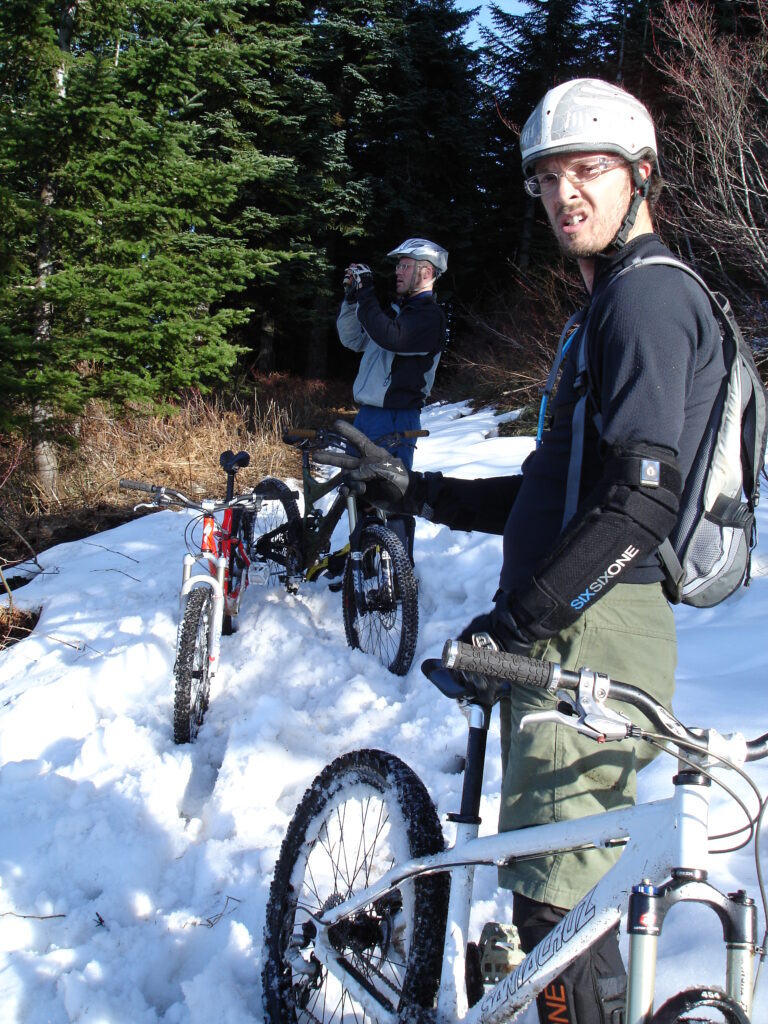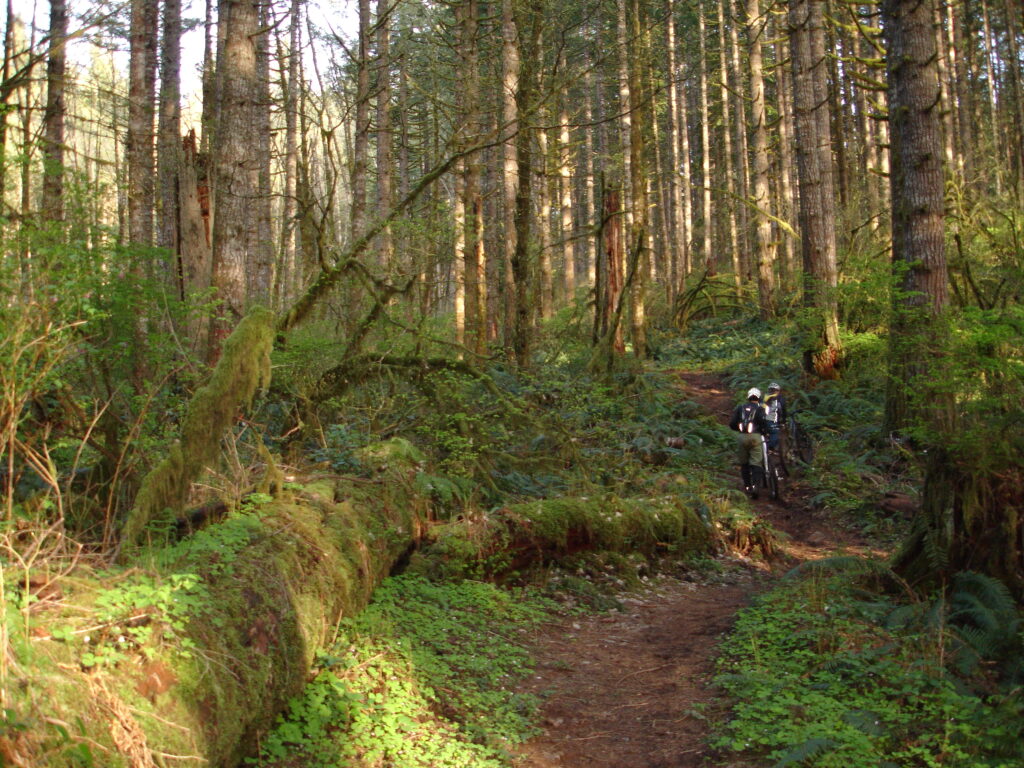 We all crashed here and there but mine was a bit bad with a face plant.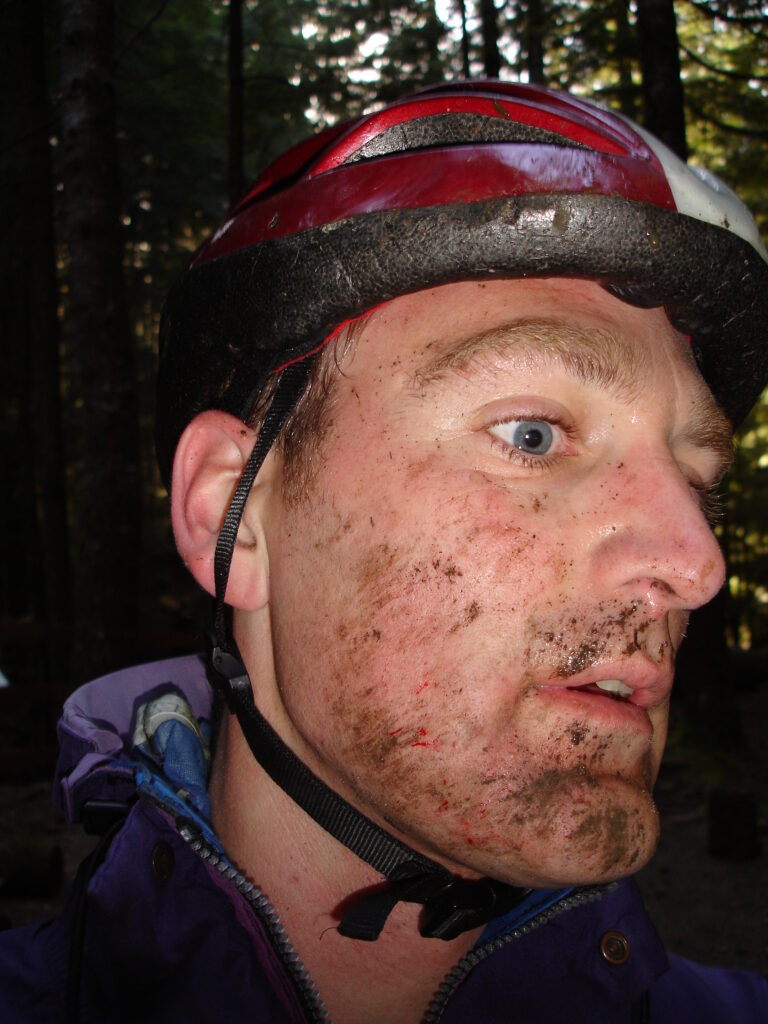 But we had some five hours of fun on great trails – heading home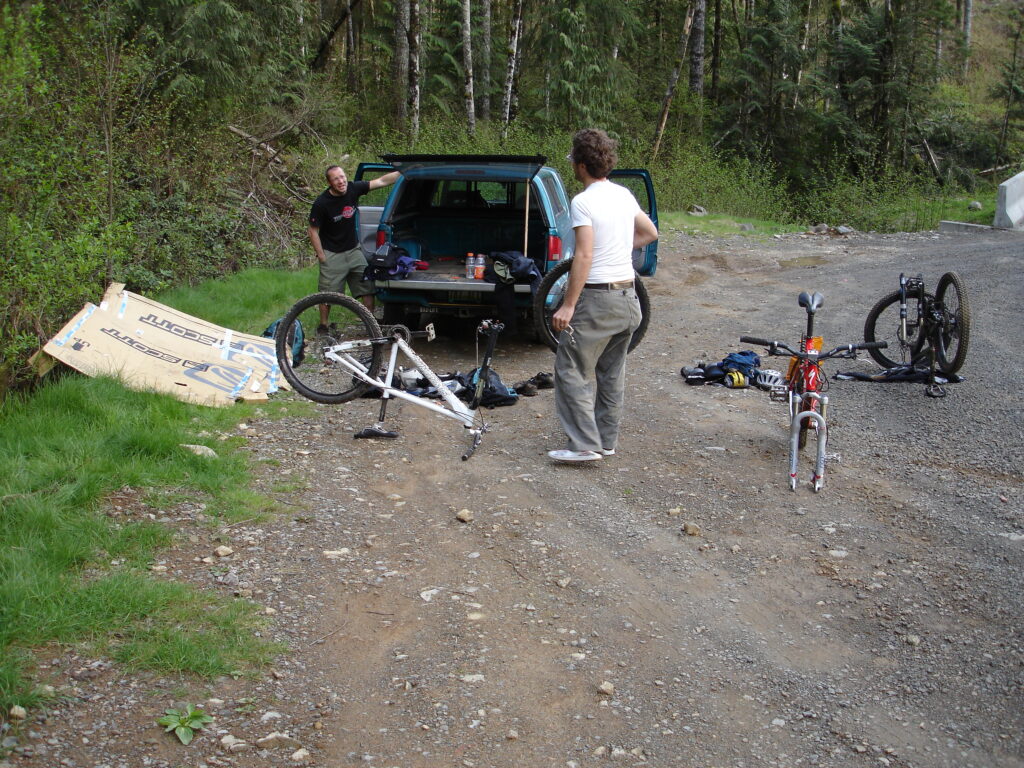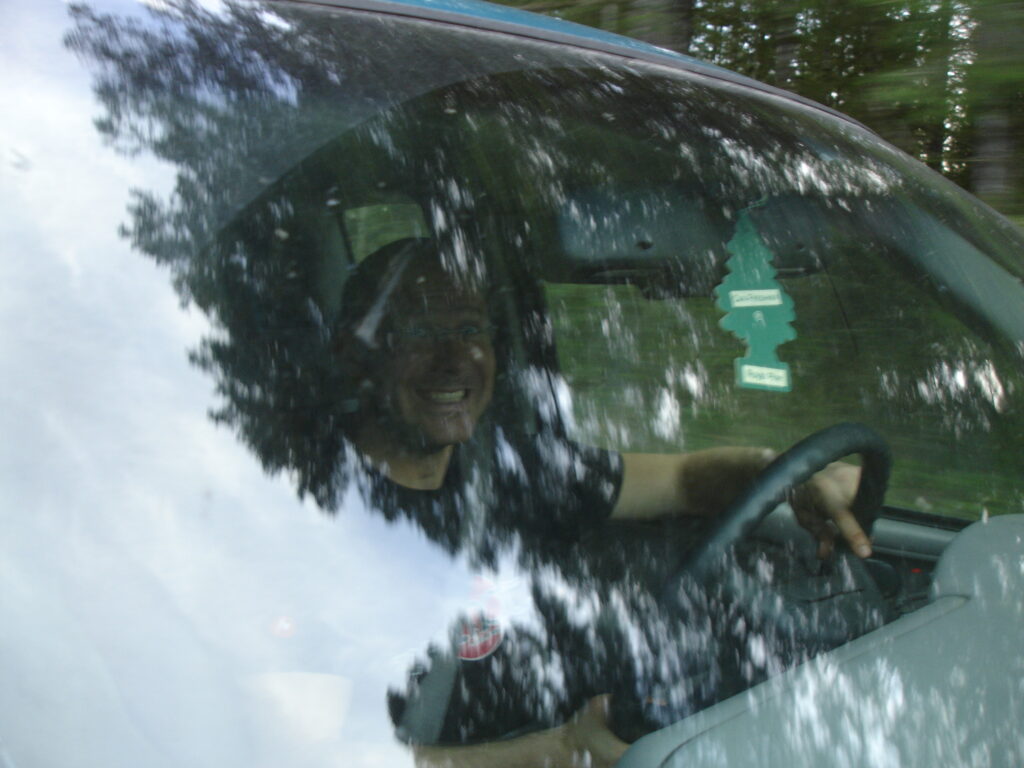 Tuesday: "Resting day"
My head was aching, and Alex leg was going from bad (already before arriving) to worse. He took the decision to go back to Canada. Me and Hannes got things fixed with bikes, house and stuff
Wednesday: Post Canyon in Hood River, Oregon
We follow the mighty Columbia River and pass the Multonomah Falls on our way to Hood River.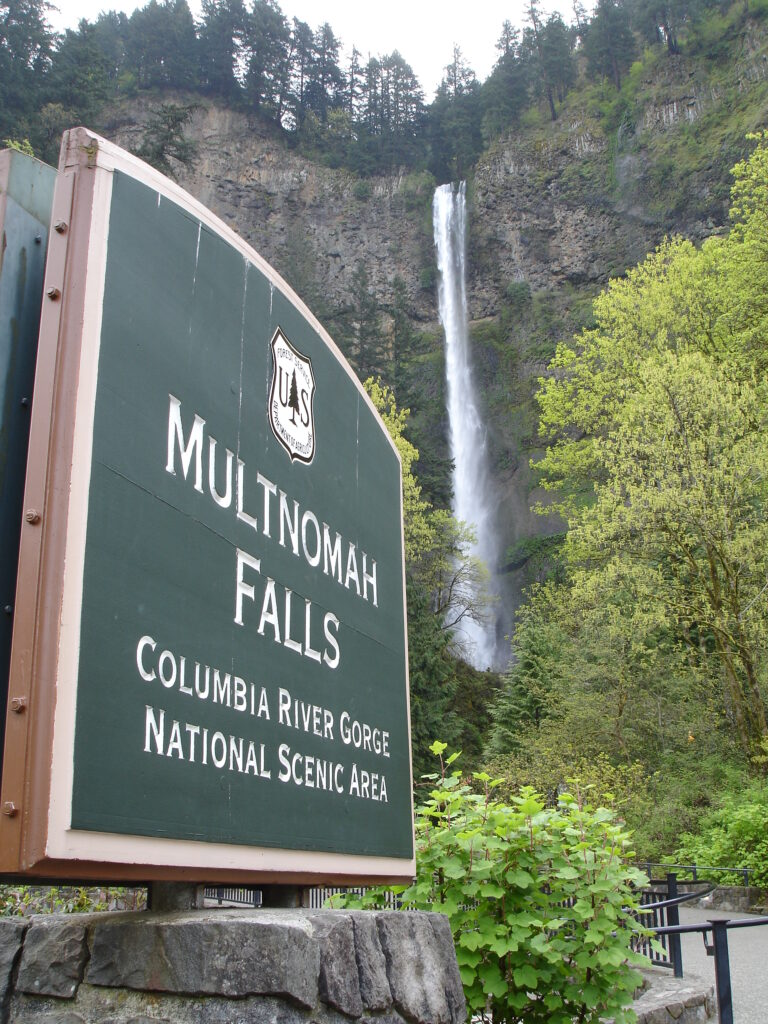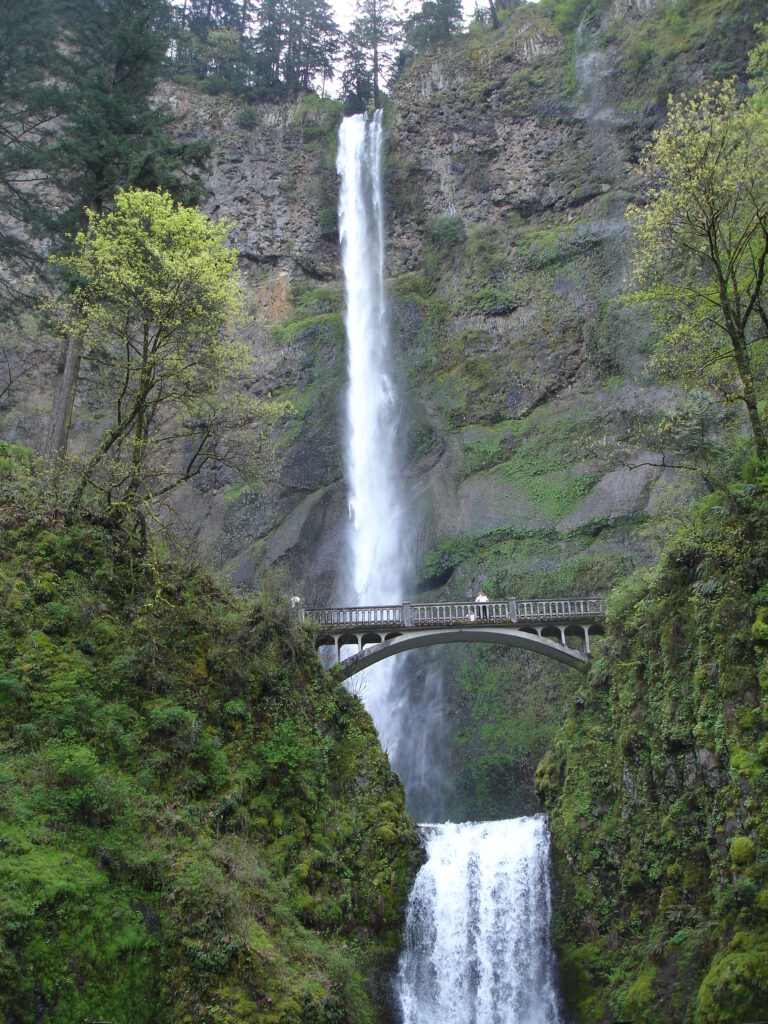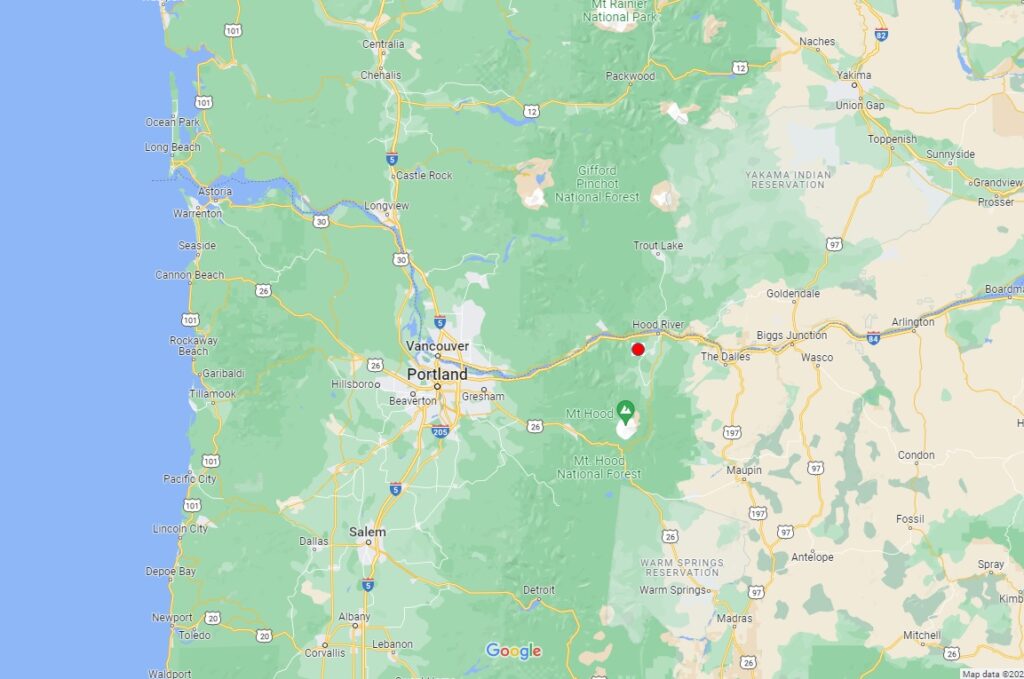 This is the first time I really get to try North Shore, Architecture or whatever you call it. It's super fun and was great as a complement to all the drops, berms and downhill sections we did (Family man, Toilette bowl, A-track…).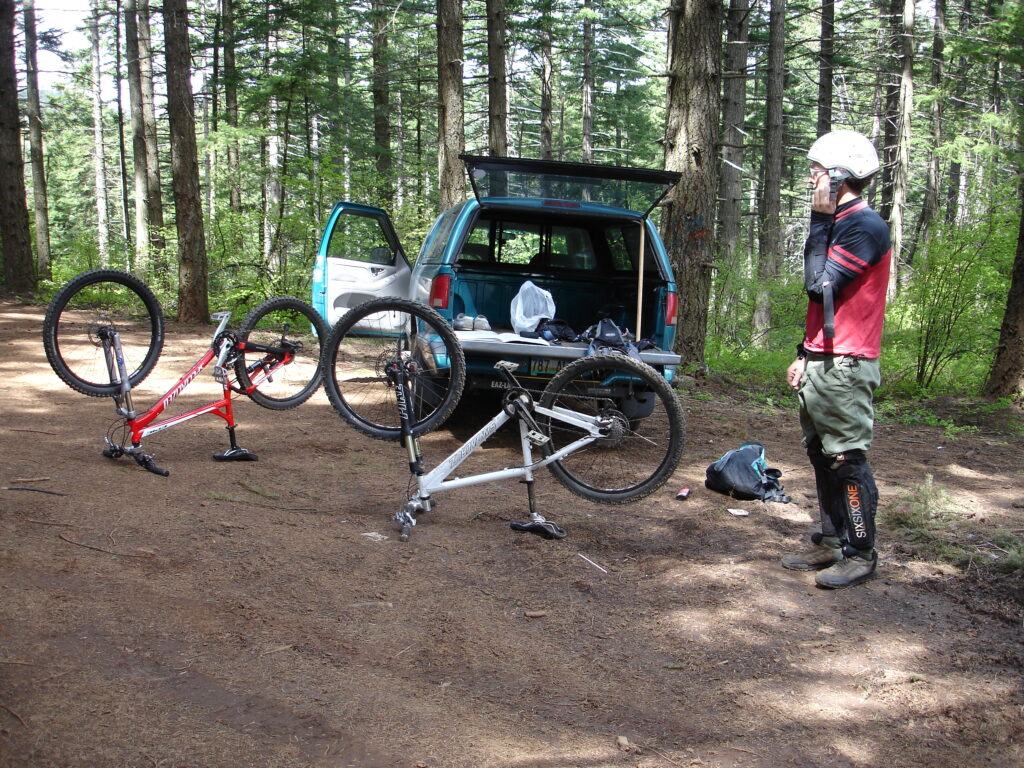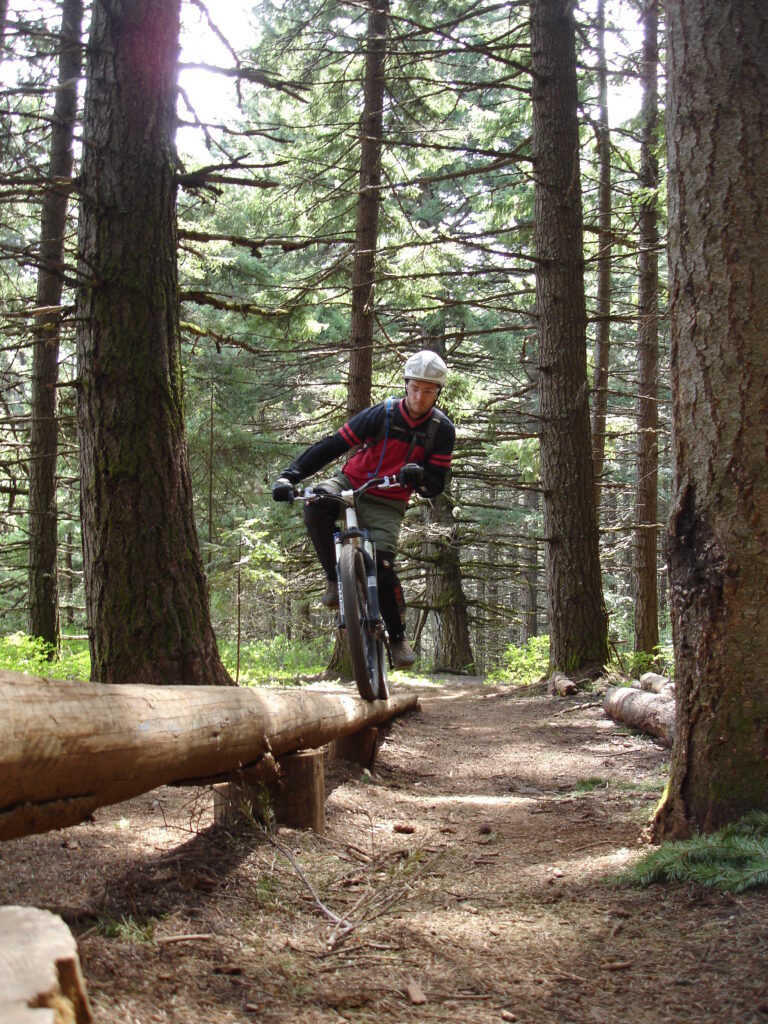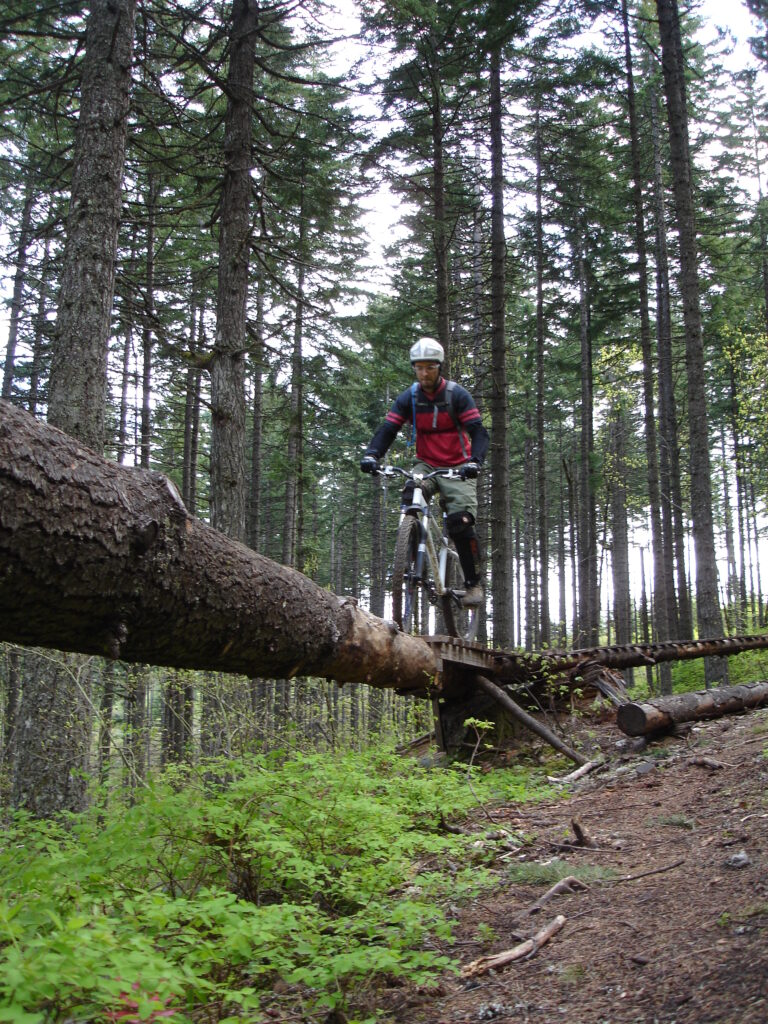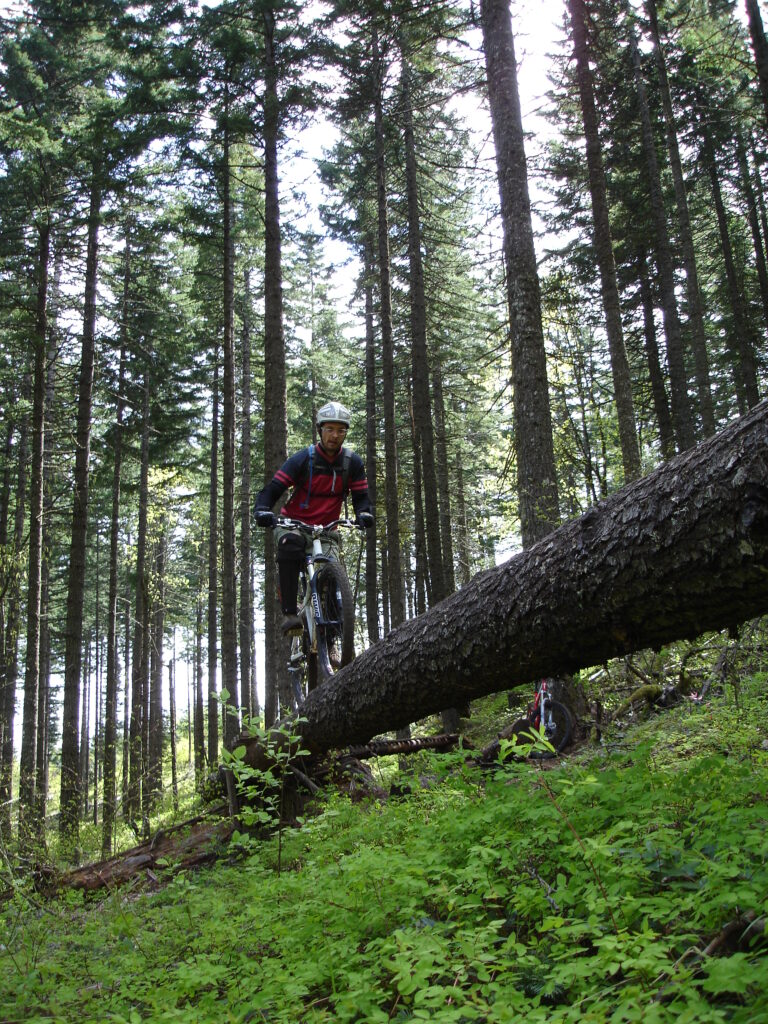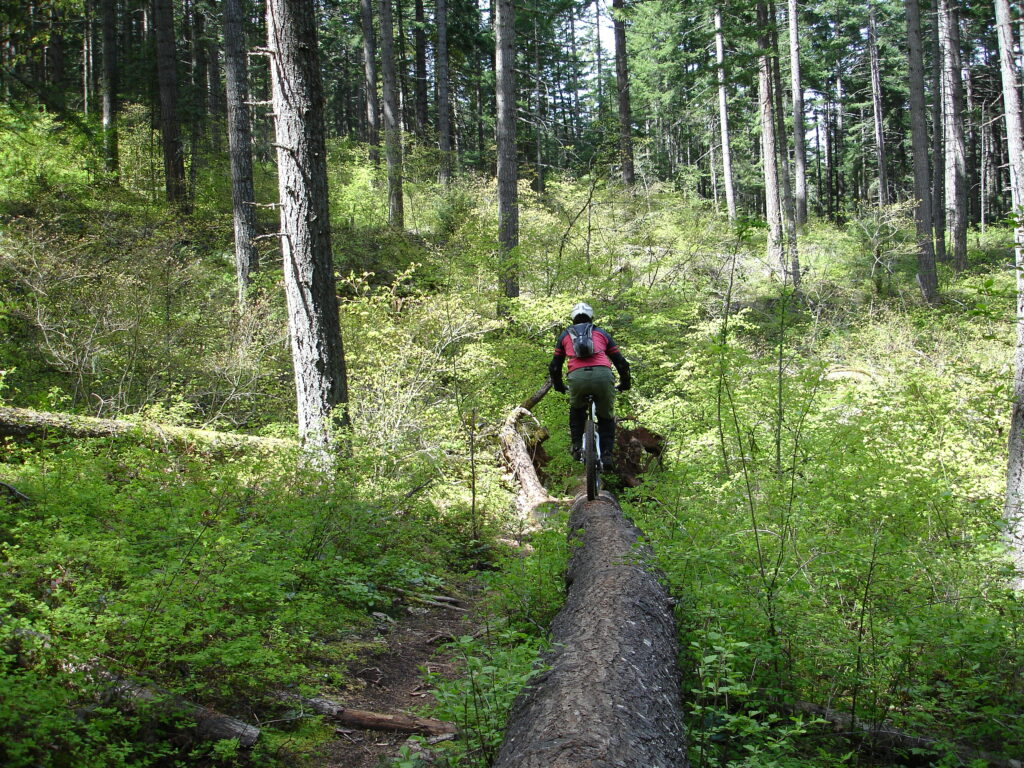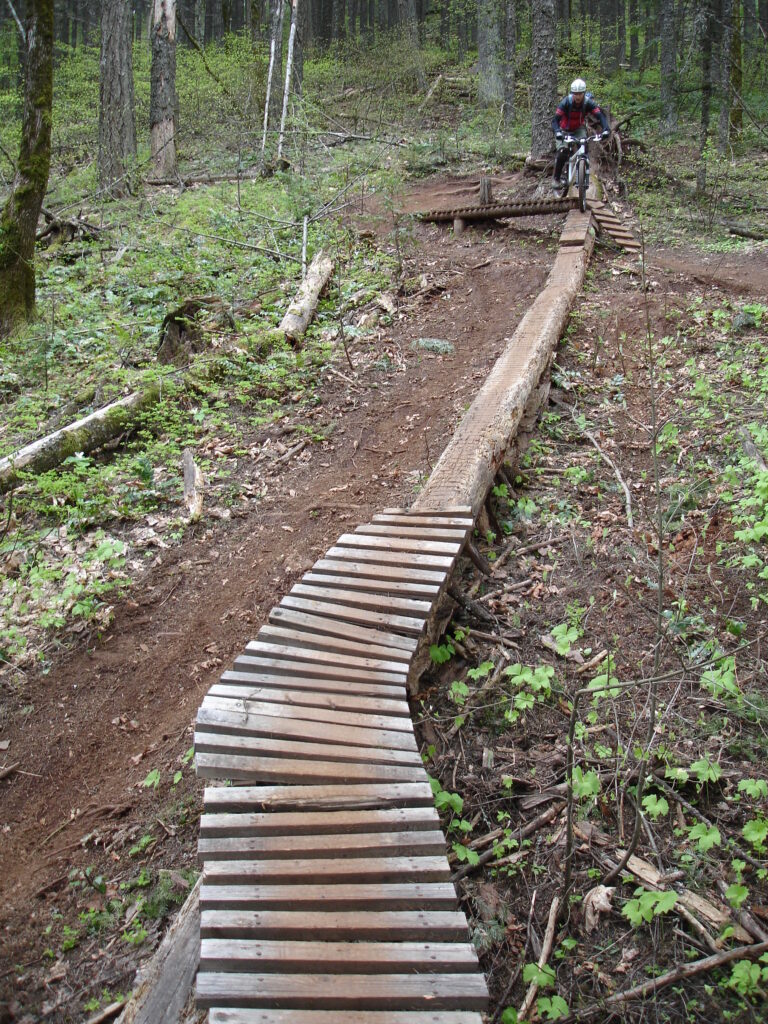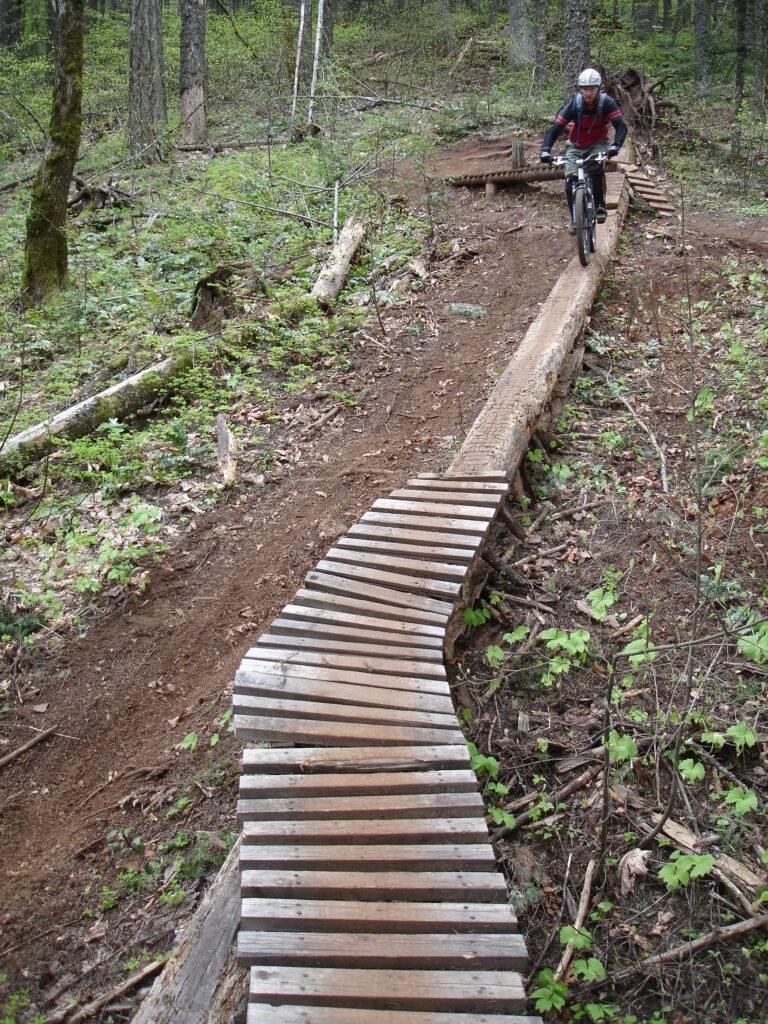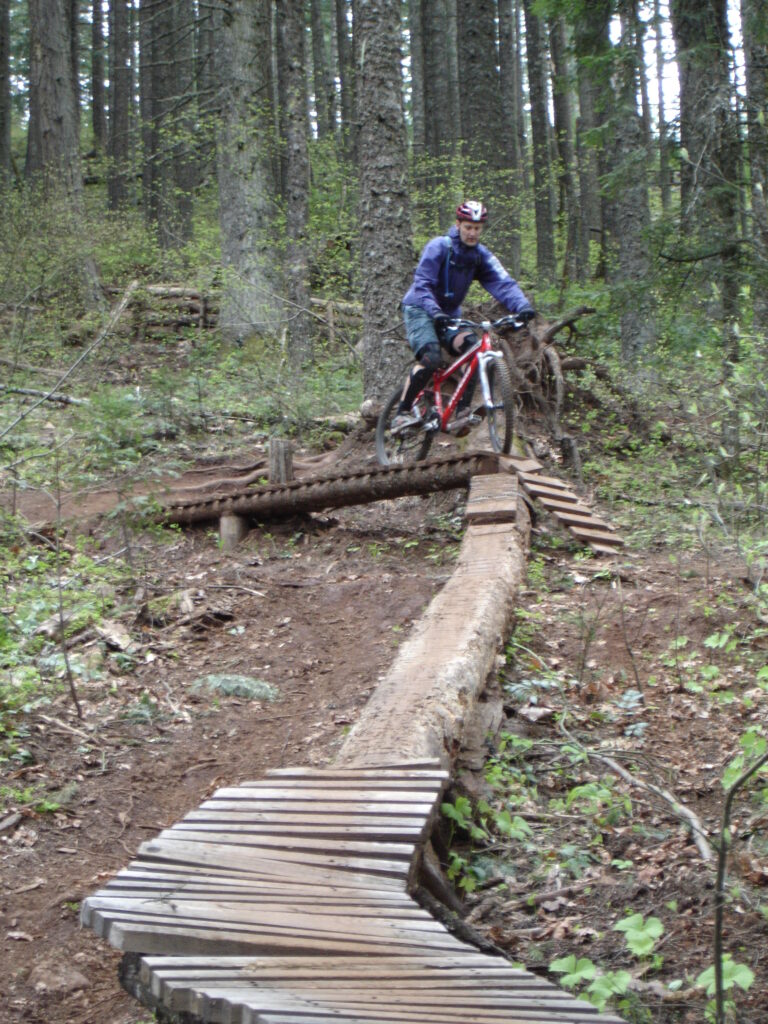 The 4 hours of fun was apparently good for my headache. From there we continued by car down to Hannes' inlaws in Bend, Oregon
Thursday: Trails in Bend, Oregon
Oregon is great. Such a variety of terrain, landscapes and climate zones. Bend is almost like dessert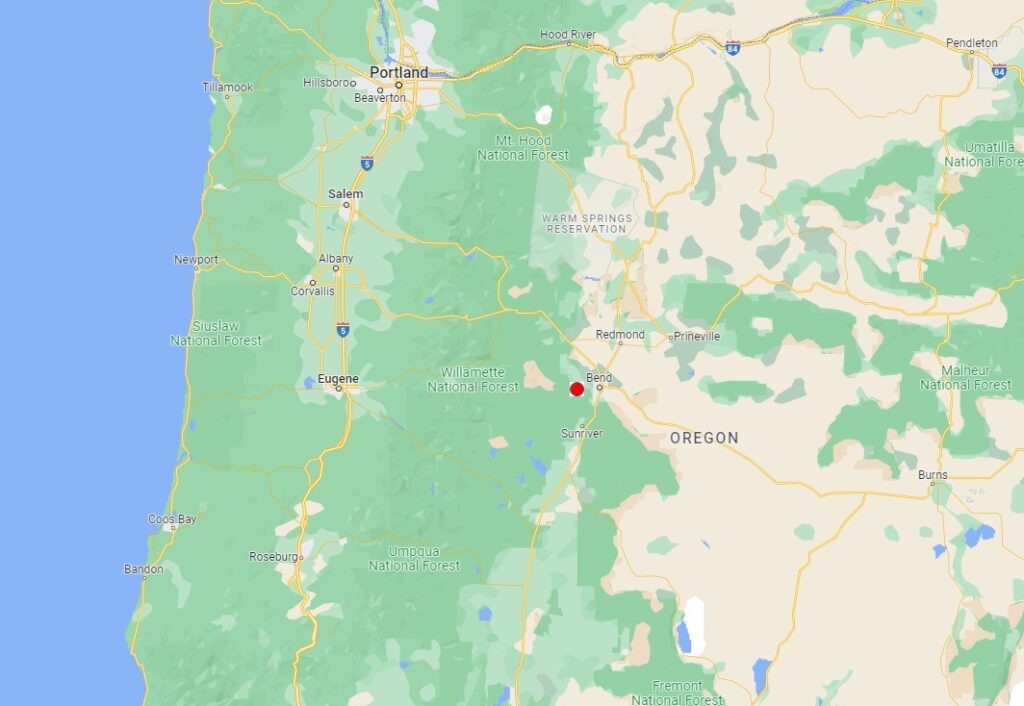 We start at Phil's trail head and doing Kent's, Phil's, Whoops, Voodoo… Bit of a long ride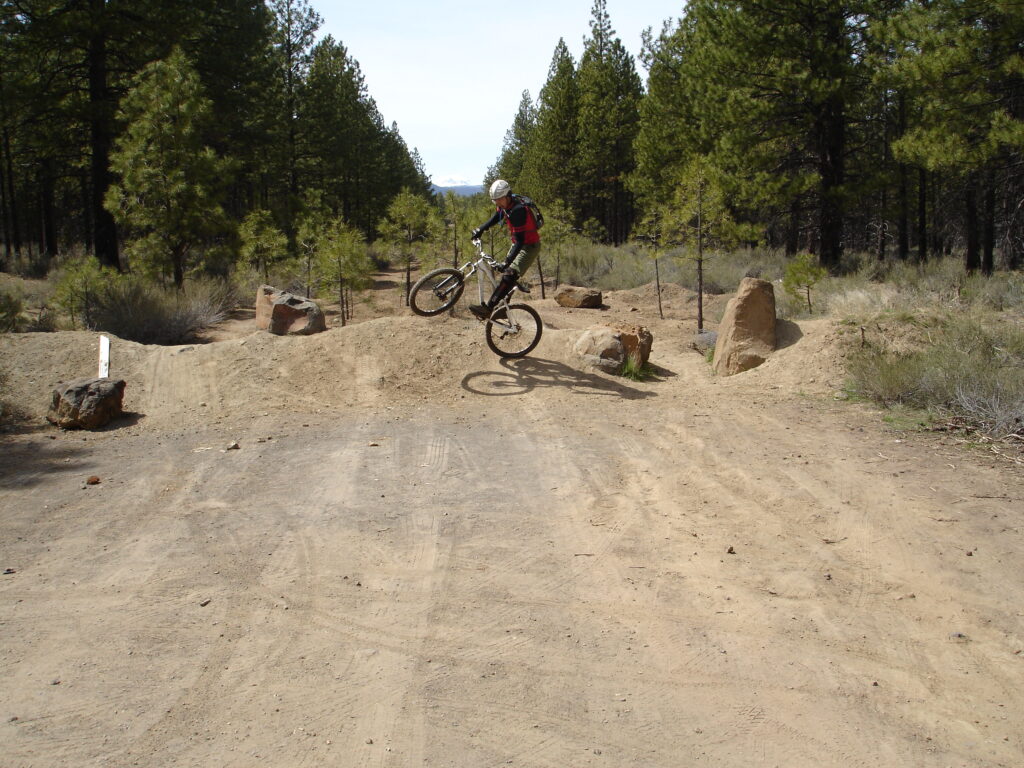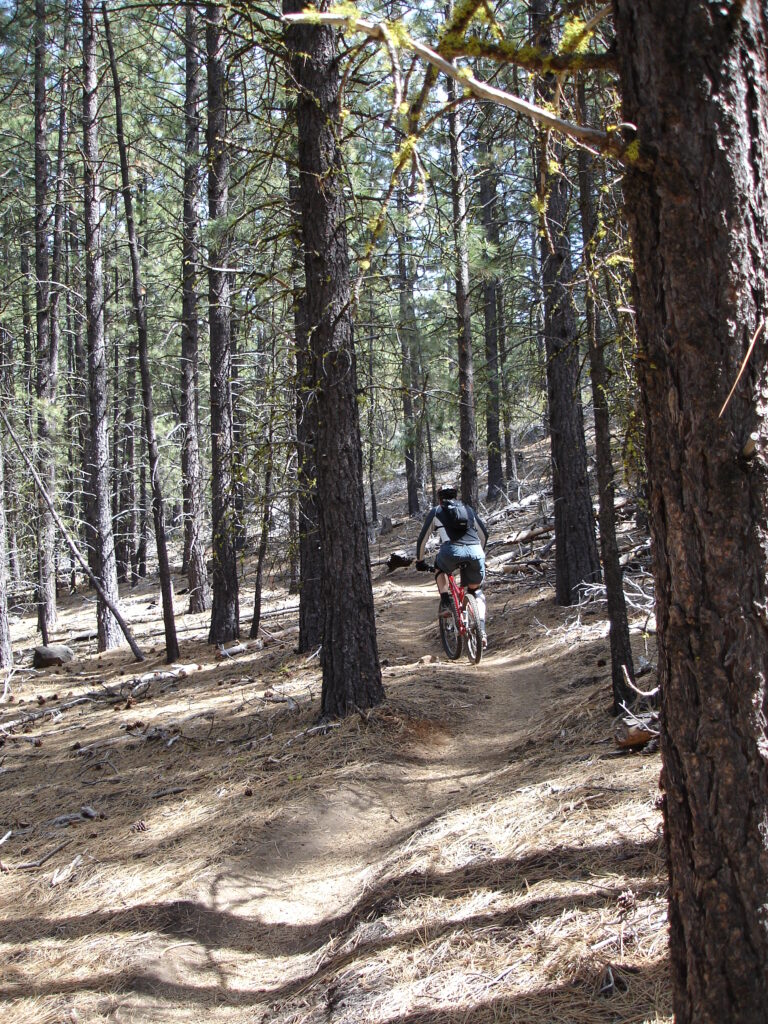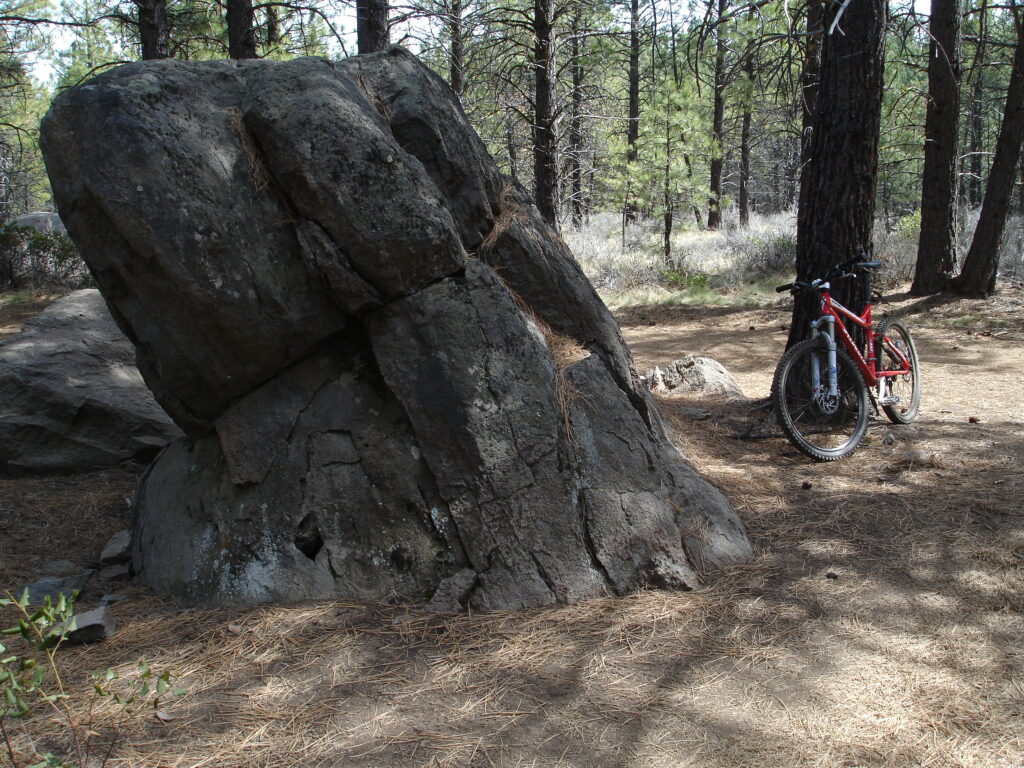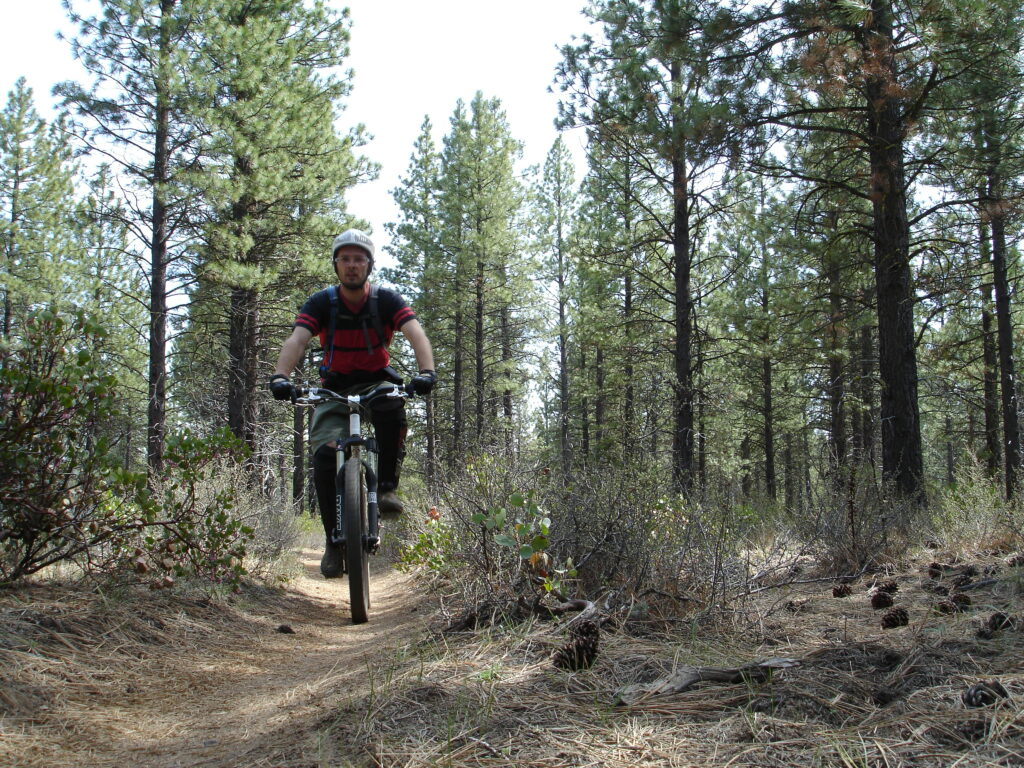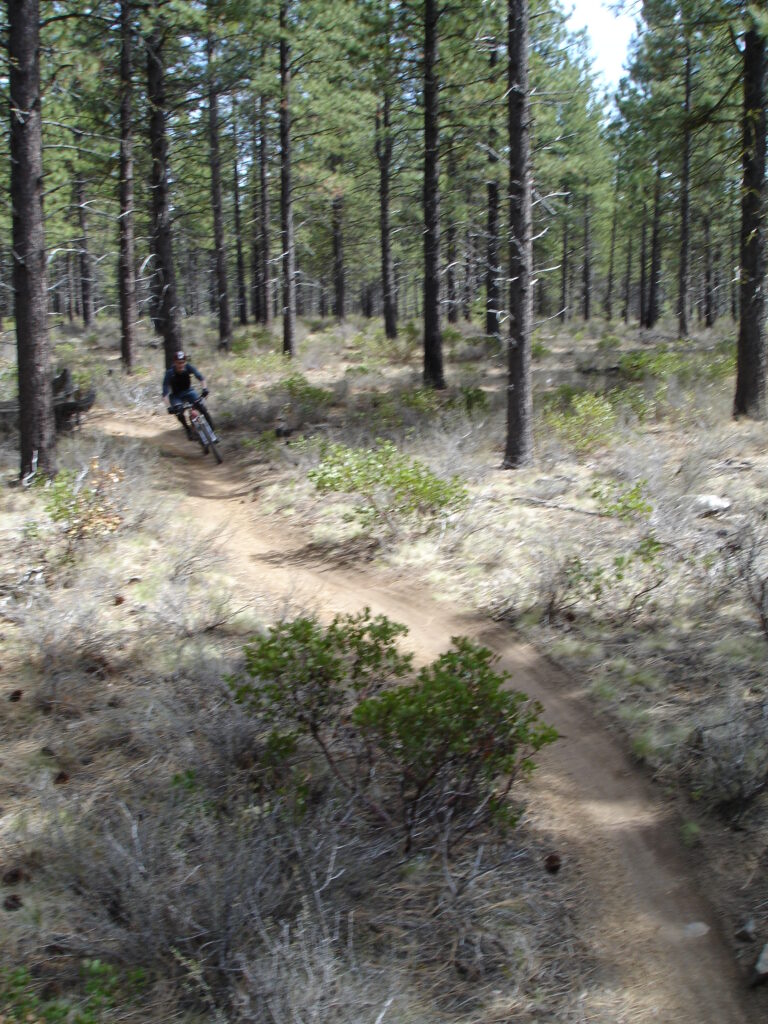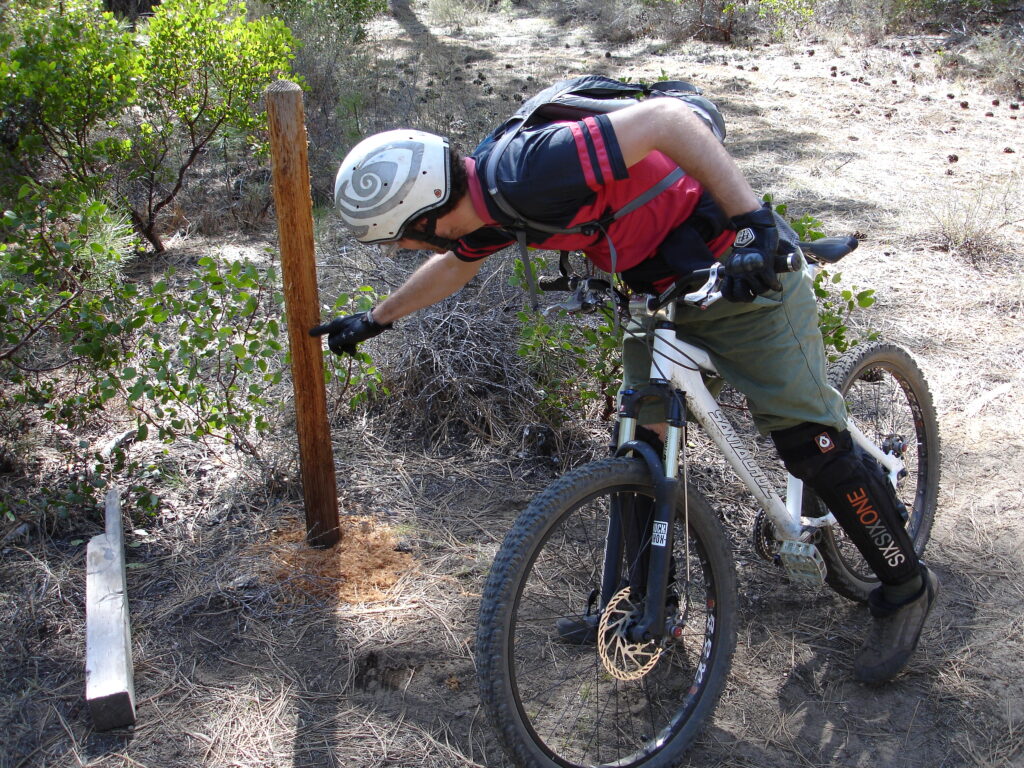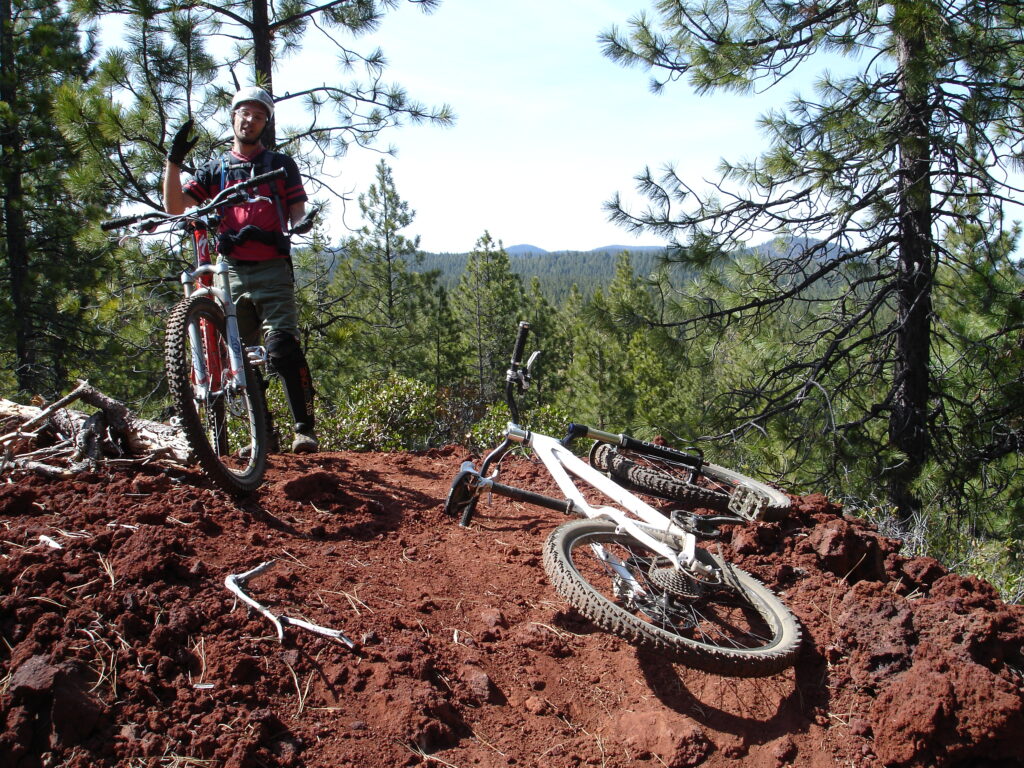 Mount Bachelor there in the background, maybe something to try out tomorrow…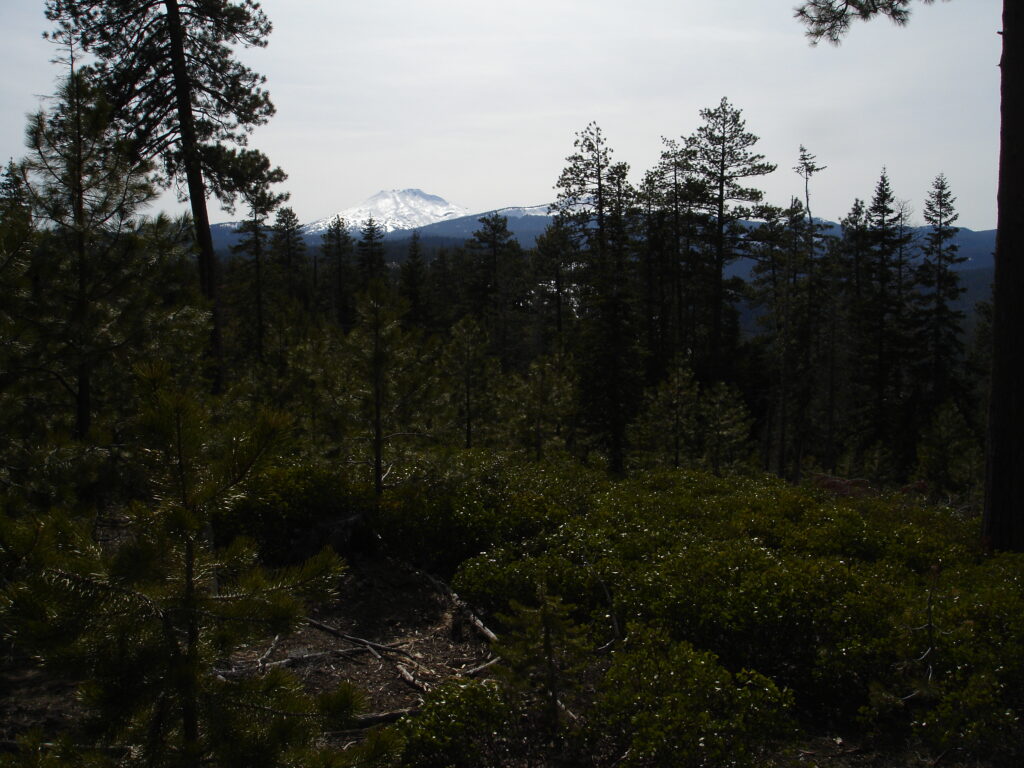 Not a beauty, but a good landmark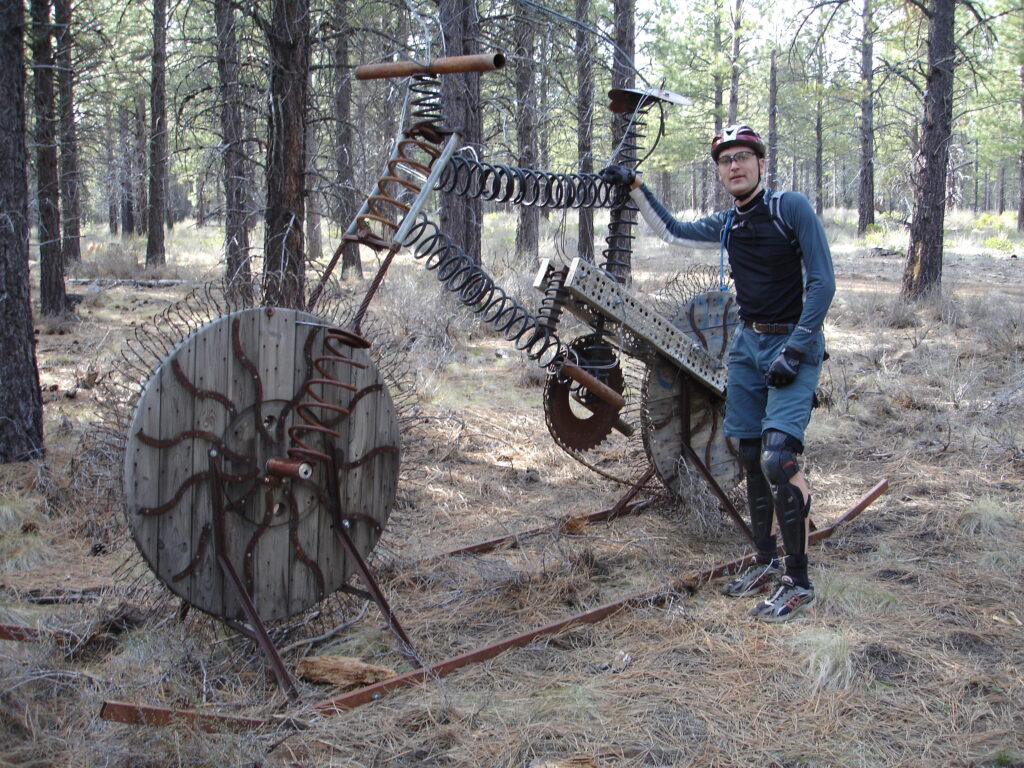 Friday: Snowboarding and Skiing at Mount Bachelor
Kind of a resting day from all the biking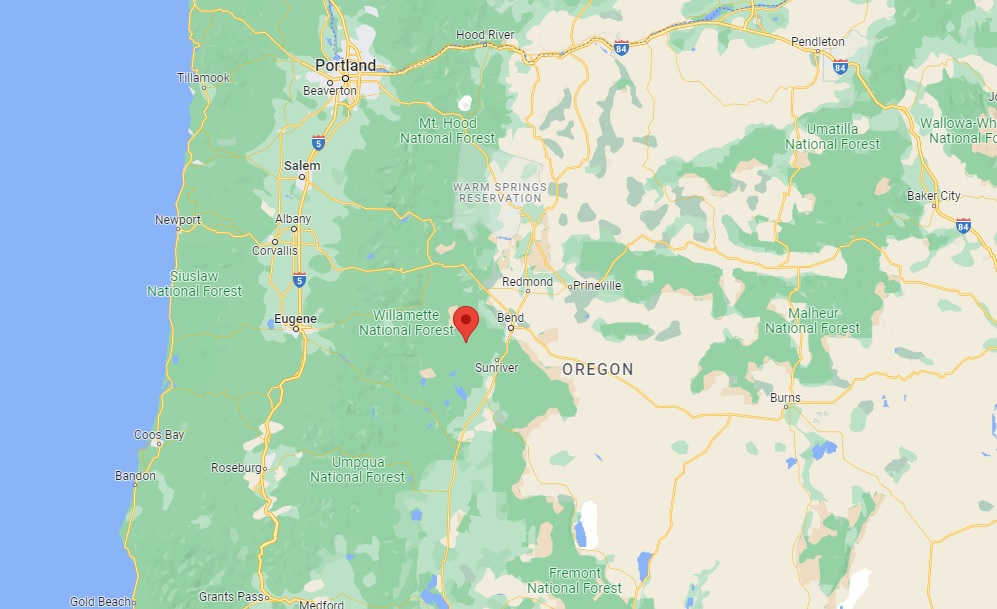 This is so close to where we were sweating like hell in the dessert heat yesterday. Yet, here we are on a mountain full of snow measuring 2762 meters.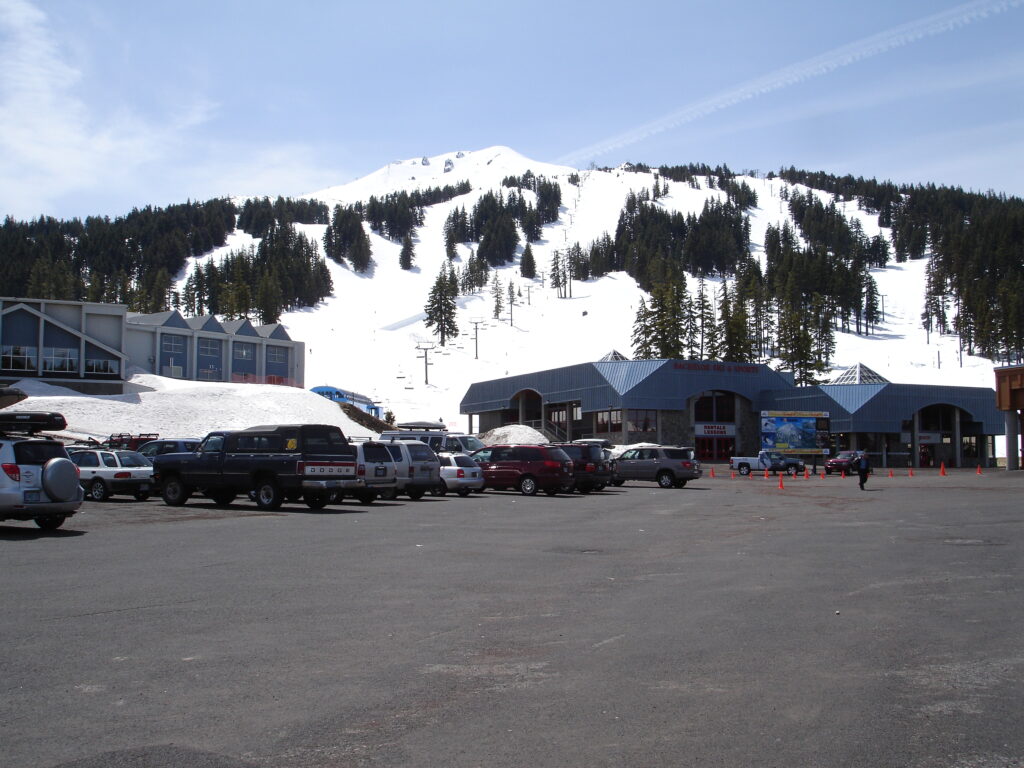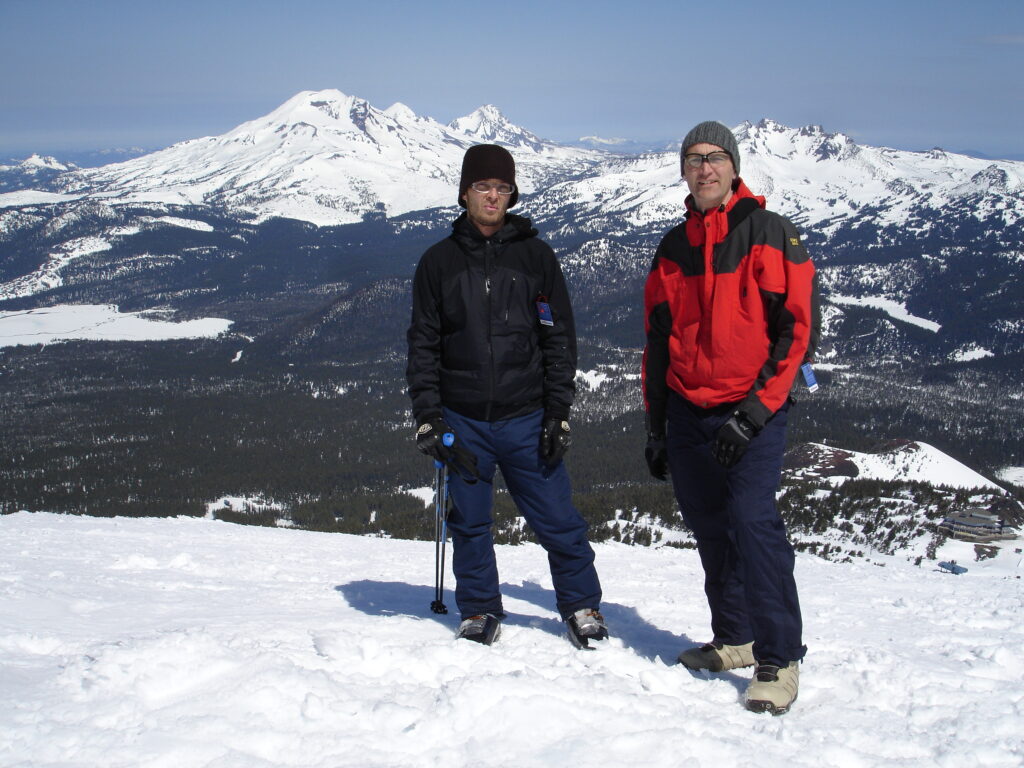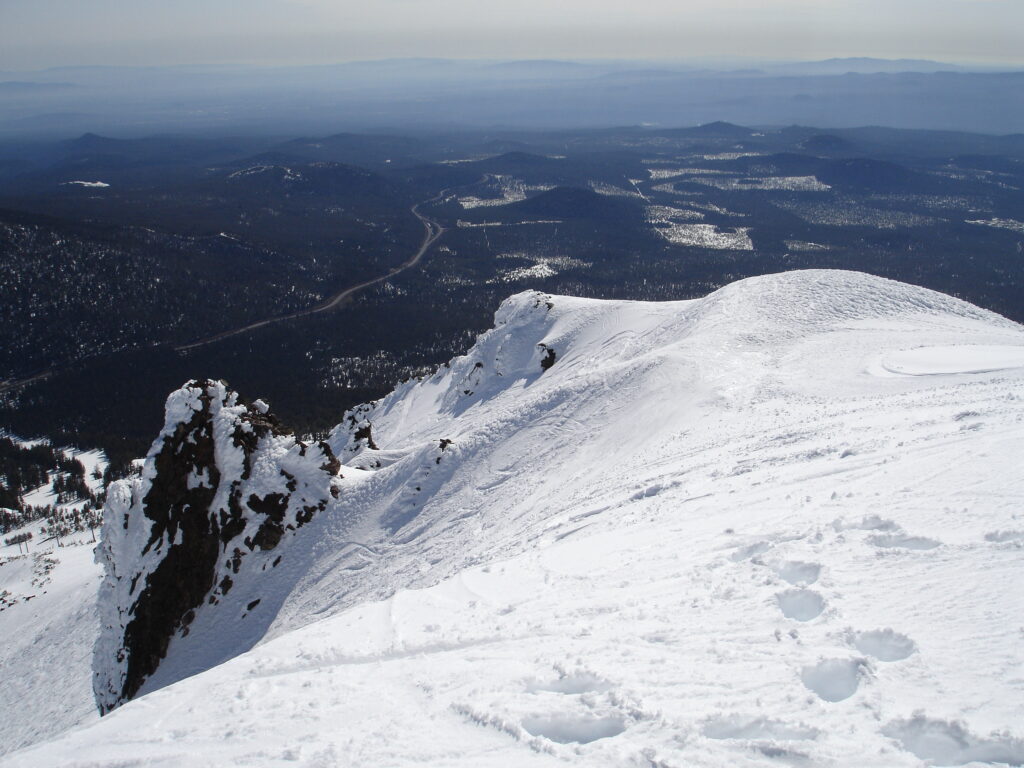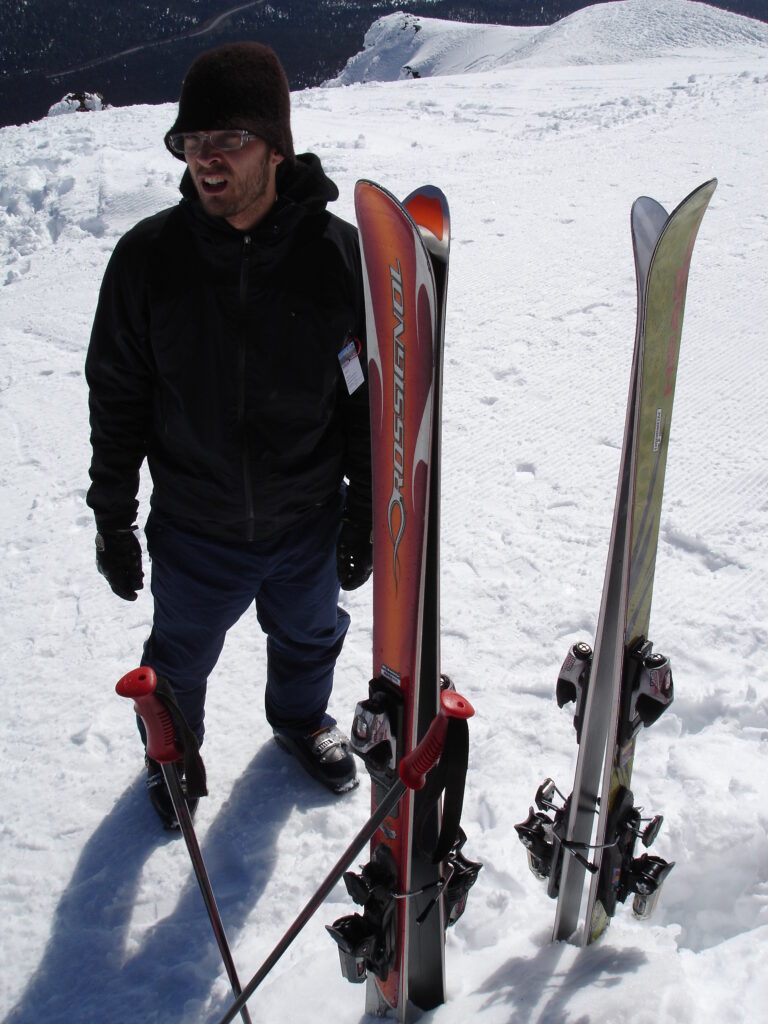 Saturday: McKenzie River Trail, Oregon
This trail is often on the top ten list of all bike trails in the US. It's almost 4okms long and drops something like 1000 meters of elevation but there are small uphill sections also. I leave Hannes at the trailhead and take the car down to the ranger station and get a hitch back up again.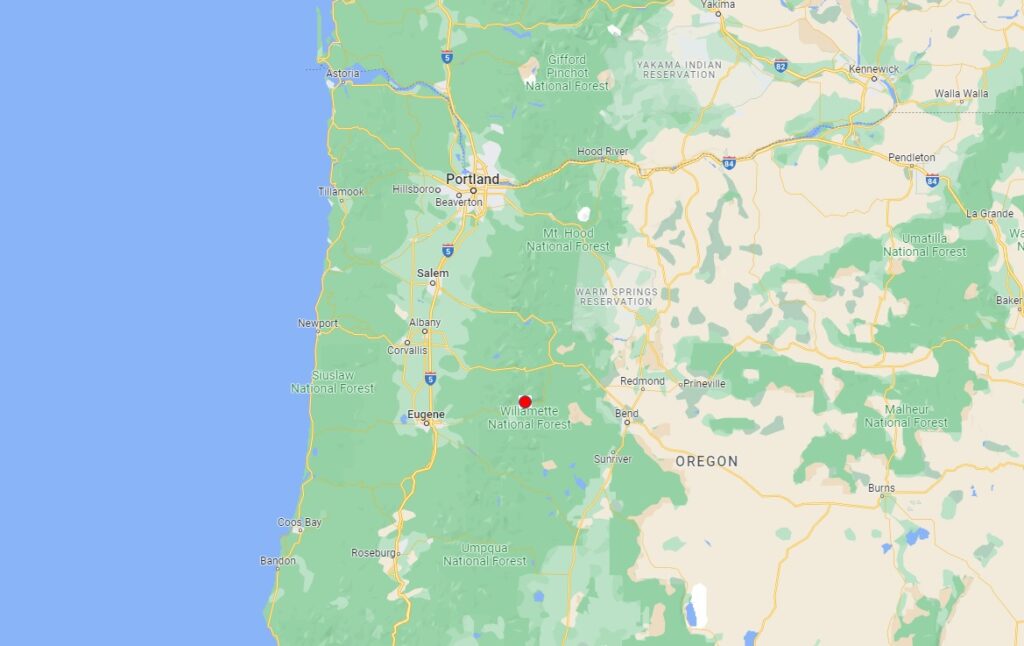 The trees are massive and so is the river. You have to cross it many times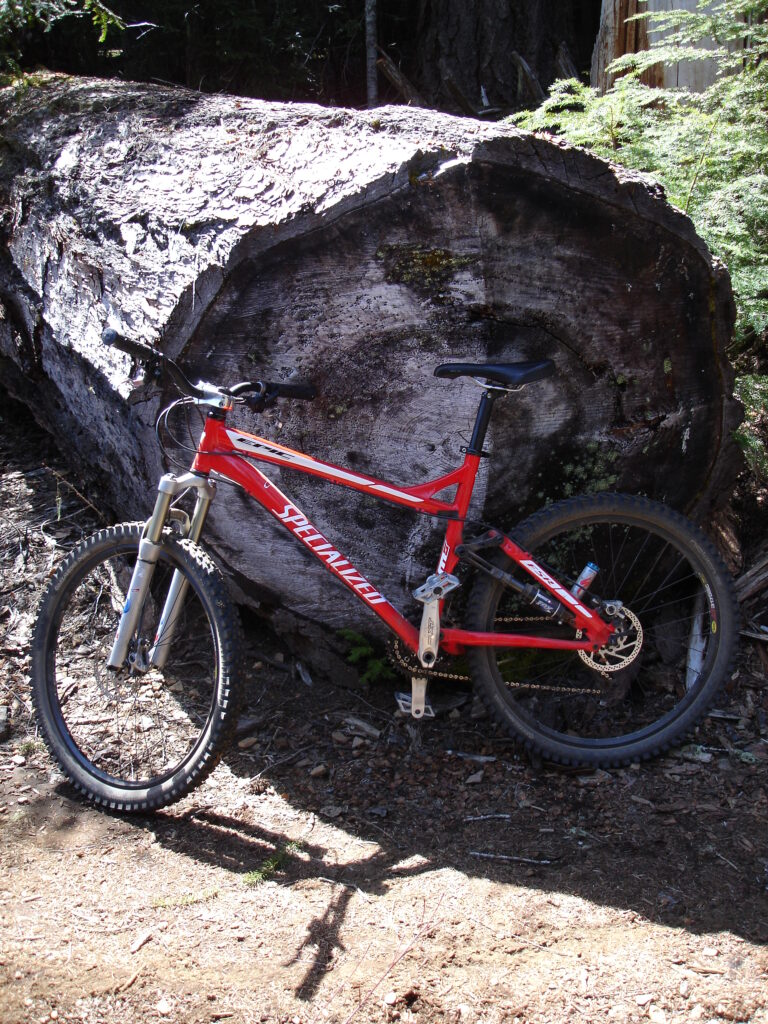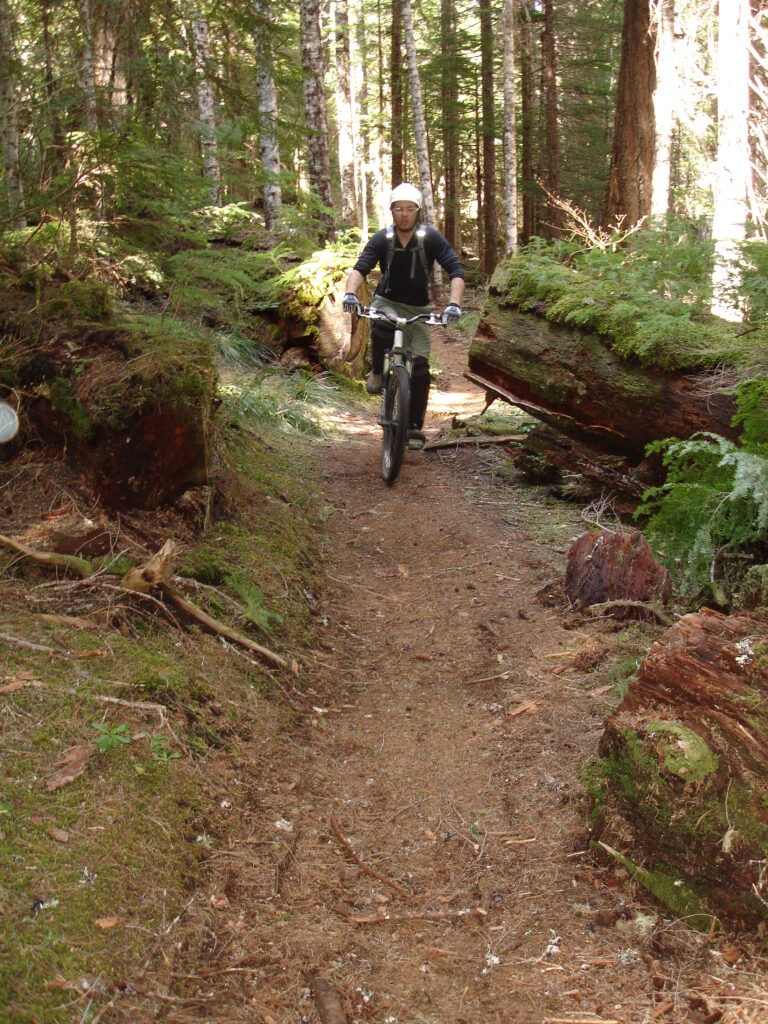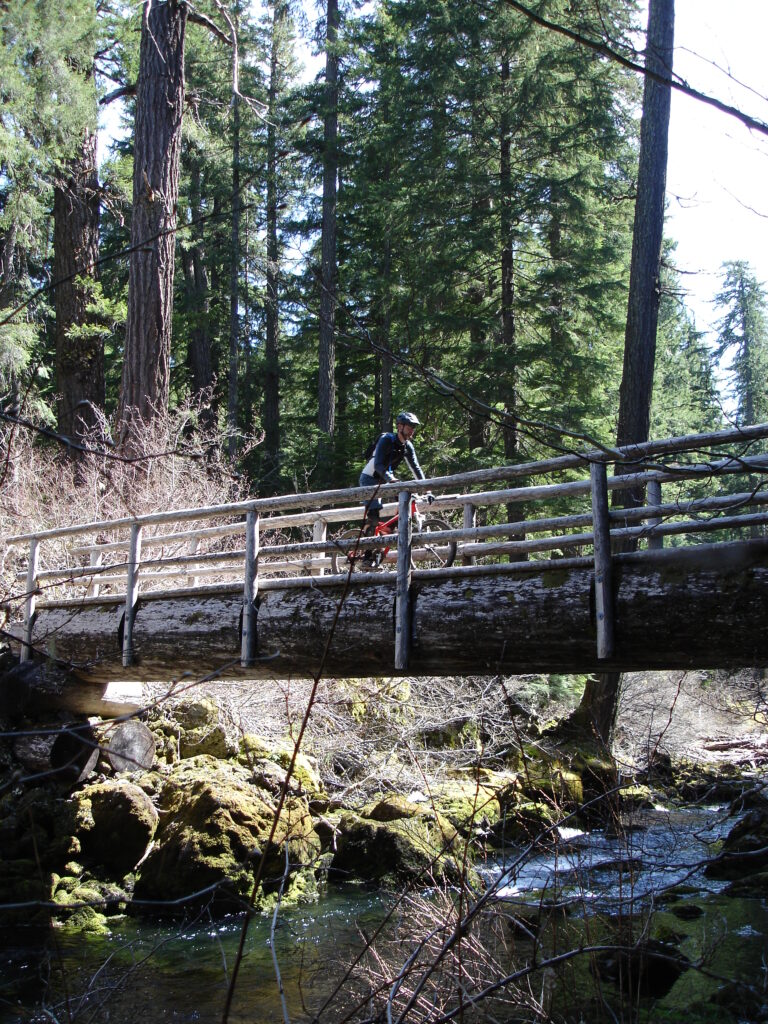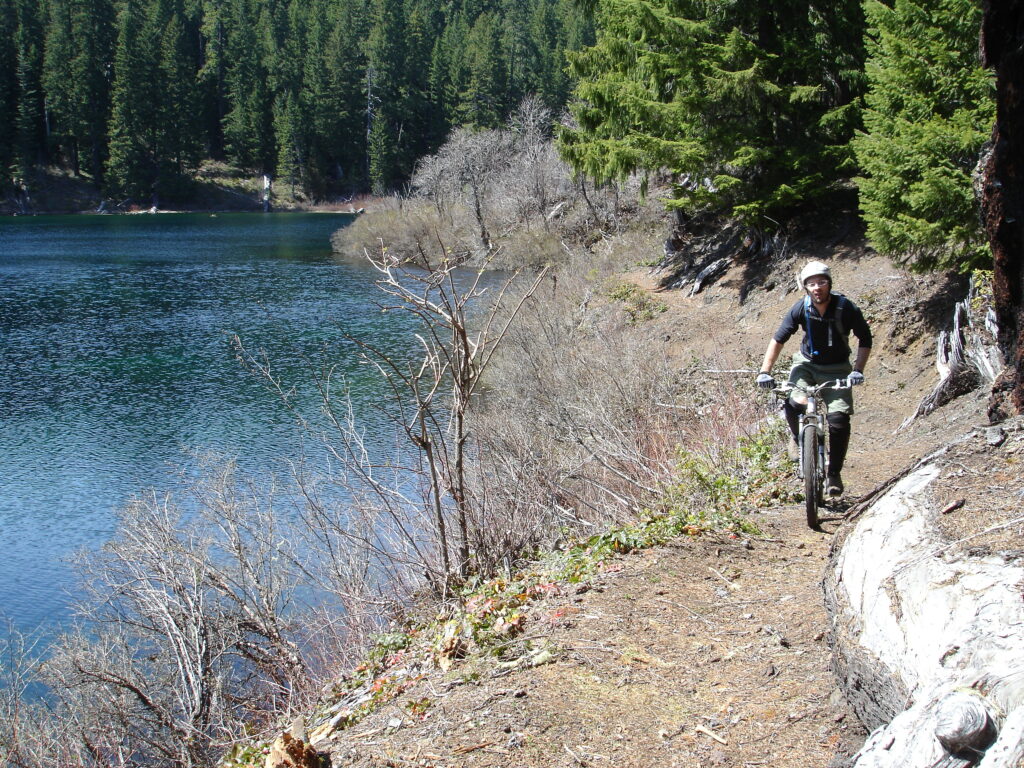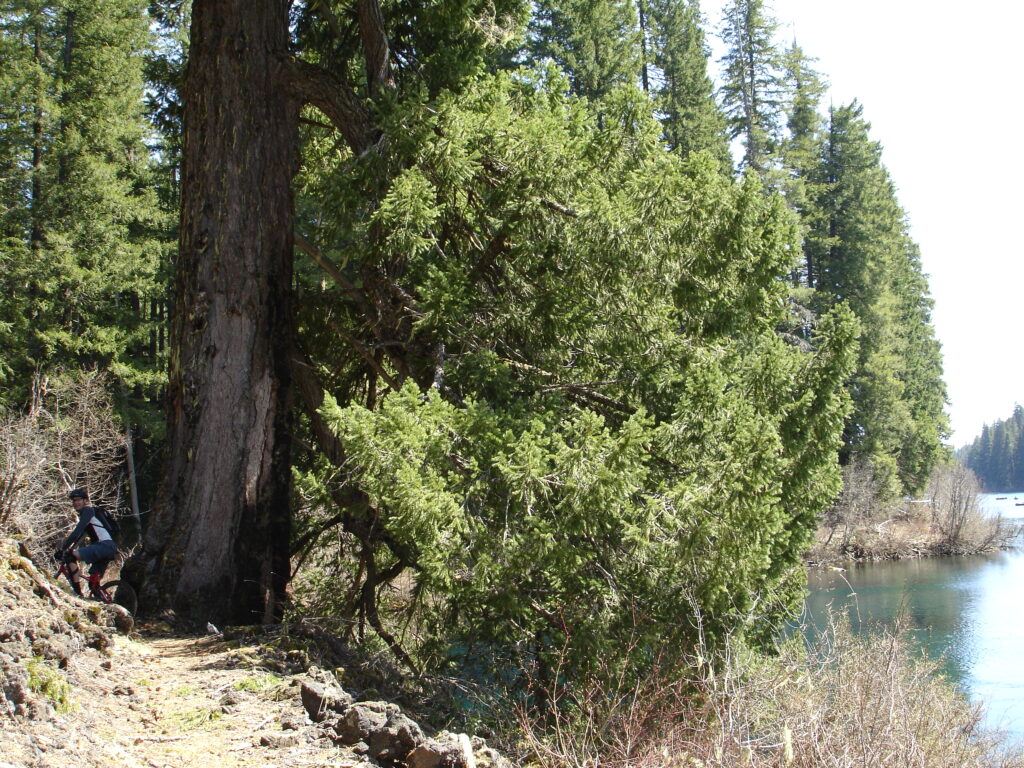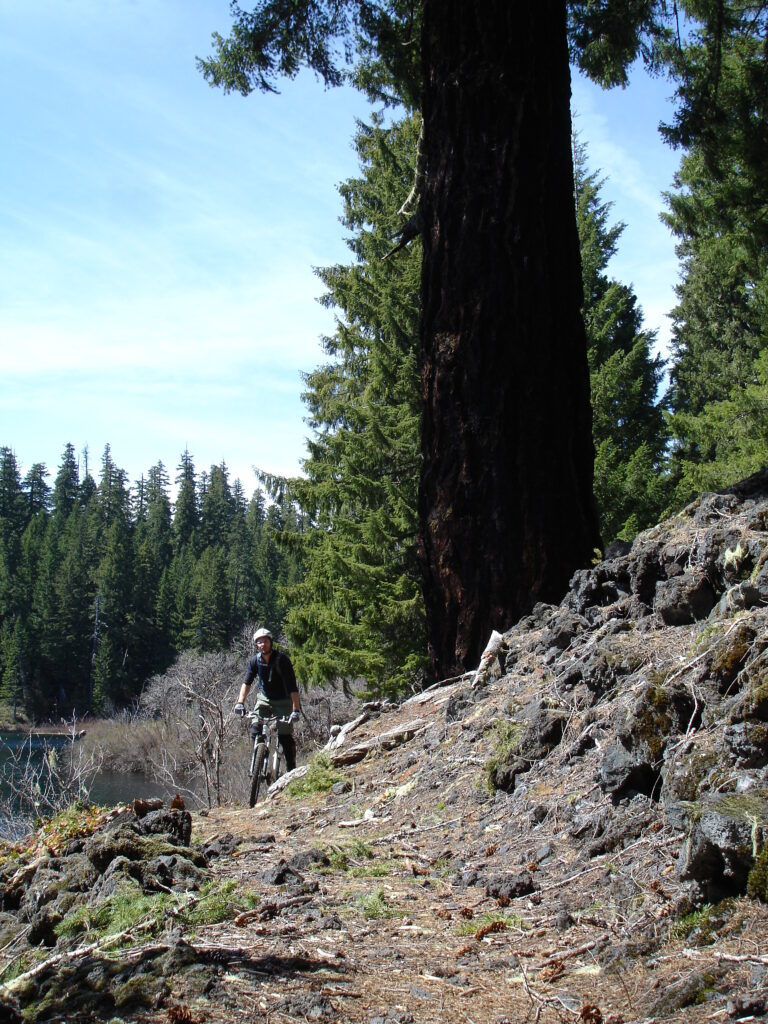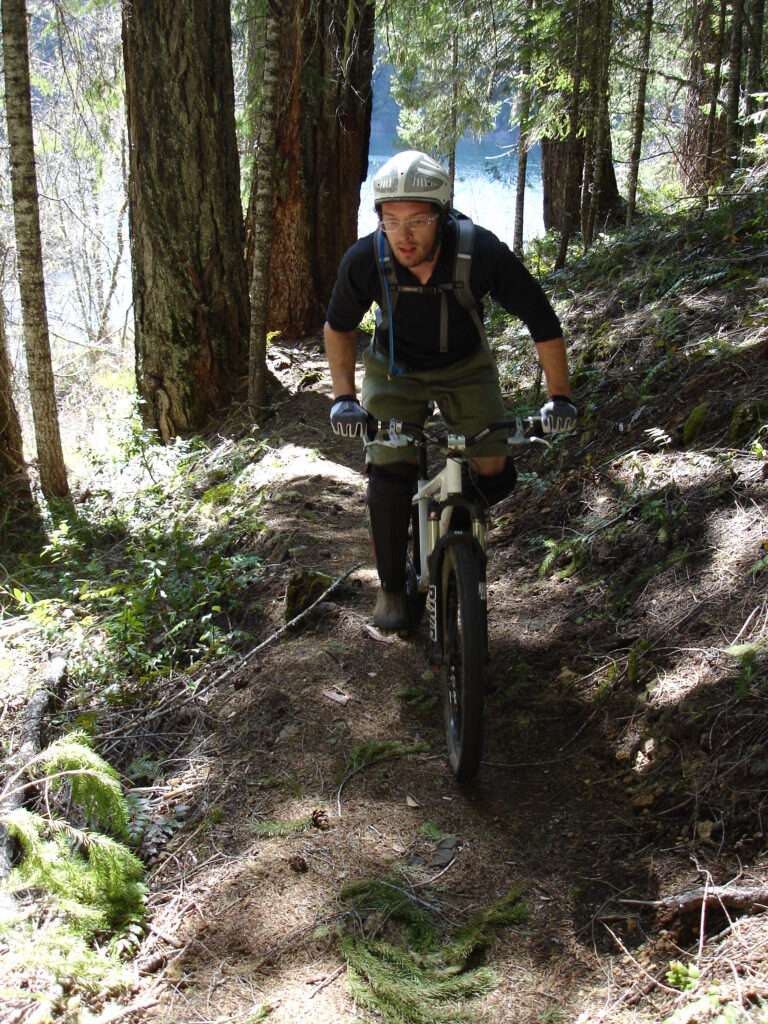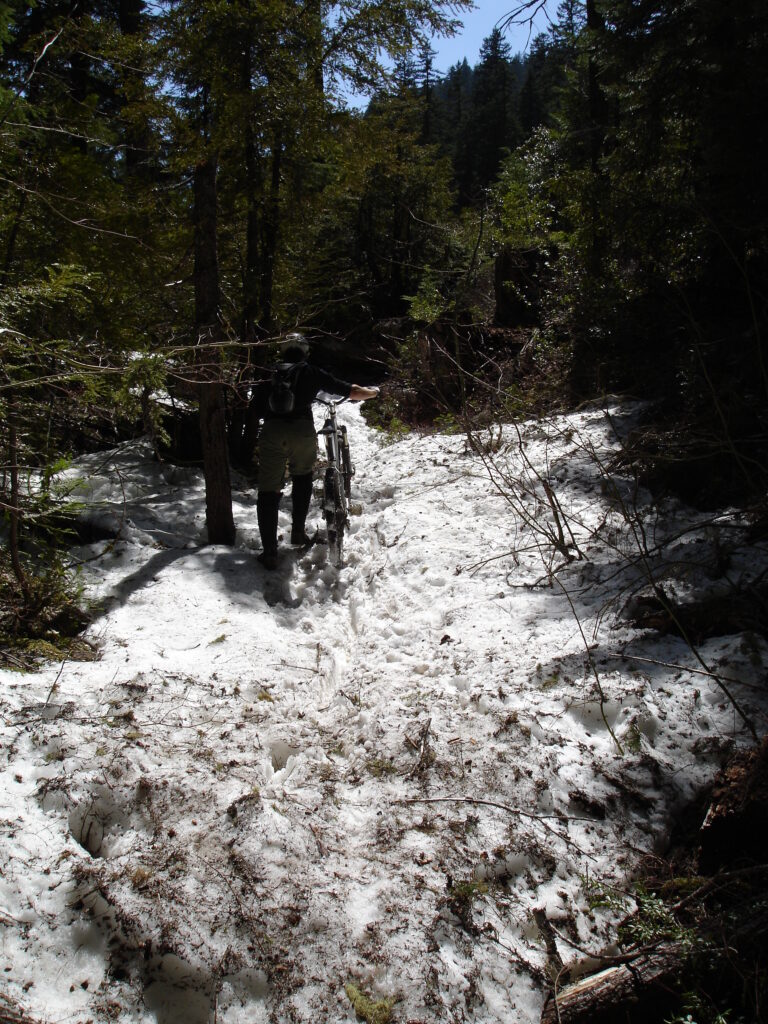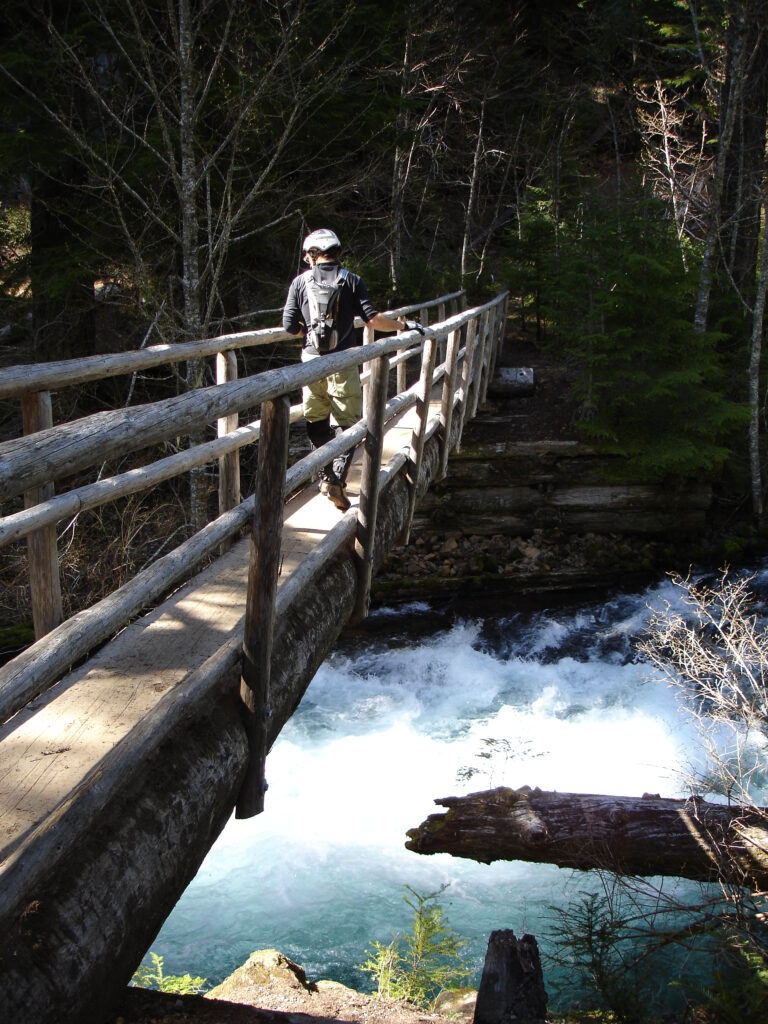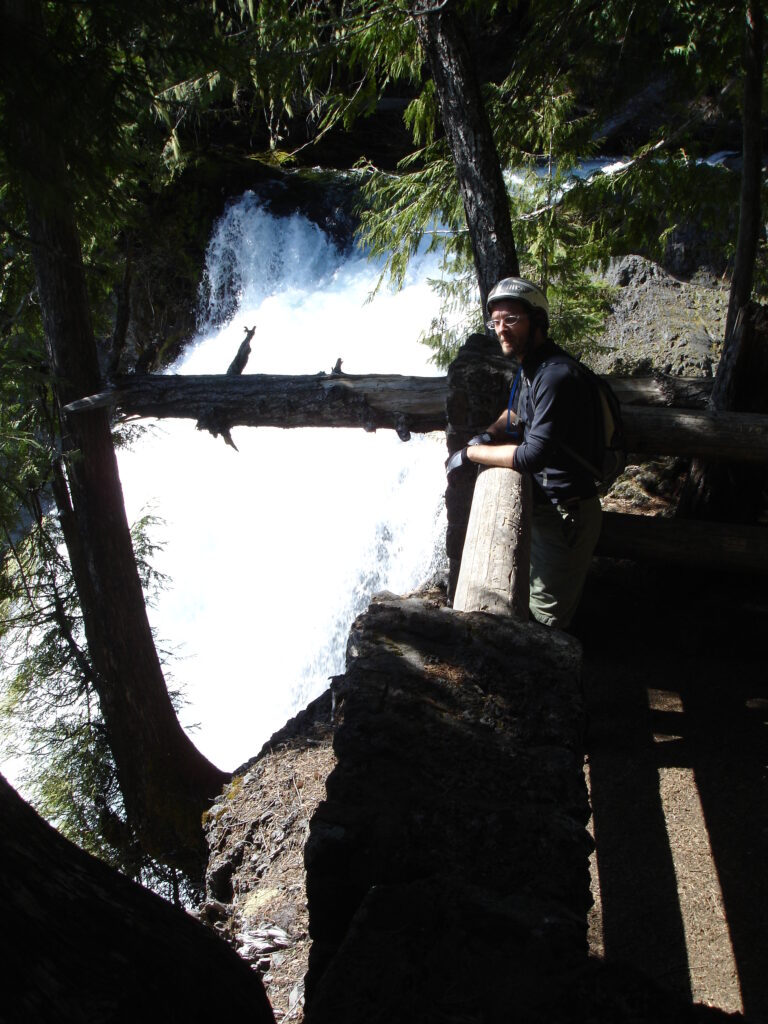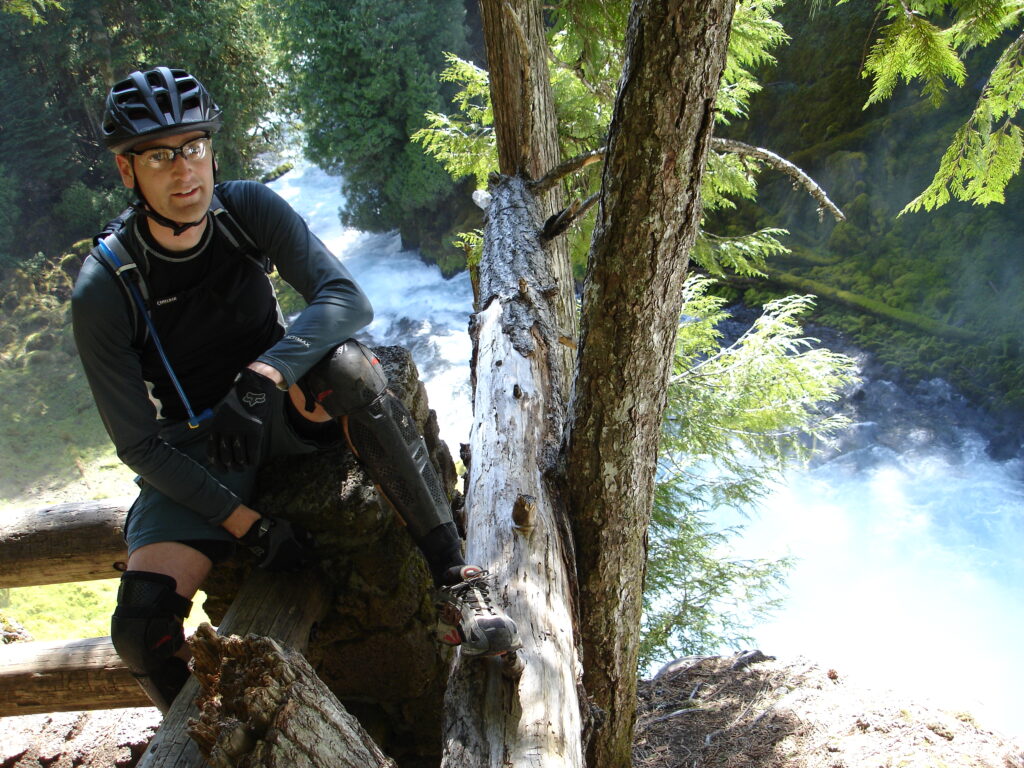 Hard to get an idea of how big this waterfall is, but check out Hannes in this picture – he is behind/inside one of the waterfalls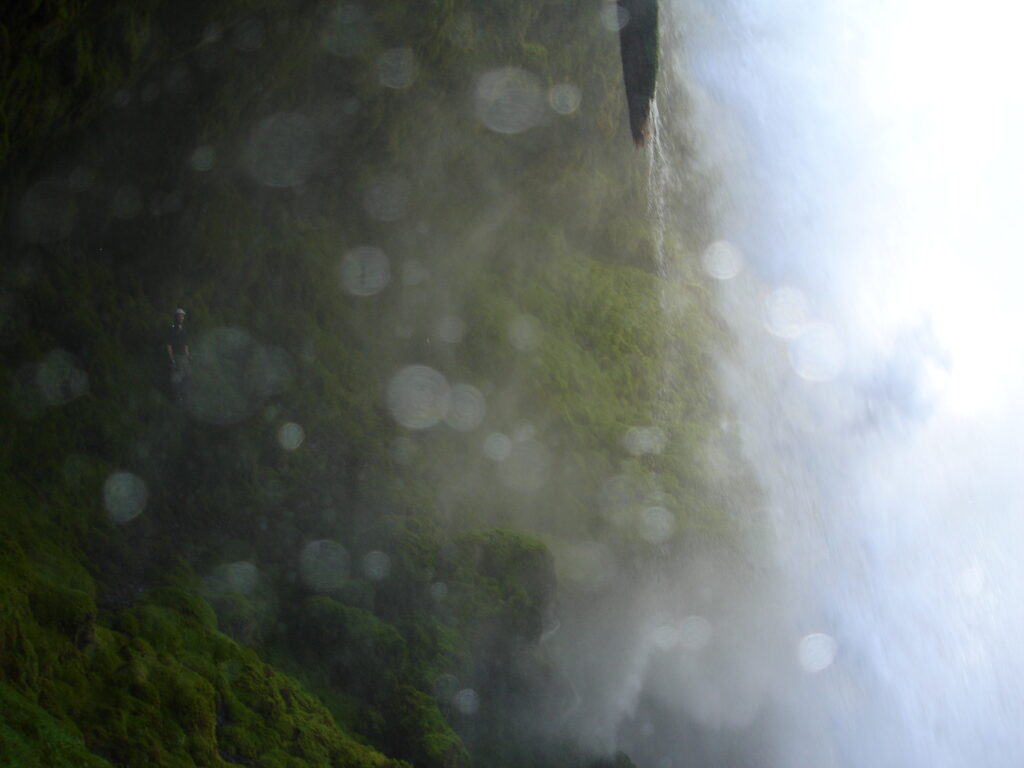 And the water is as cold as it is blue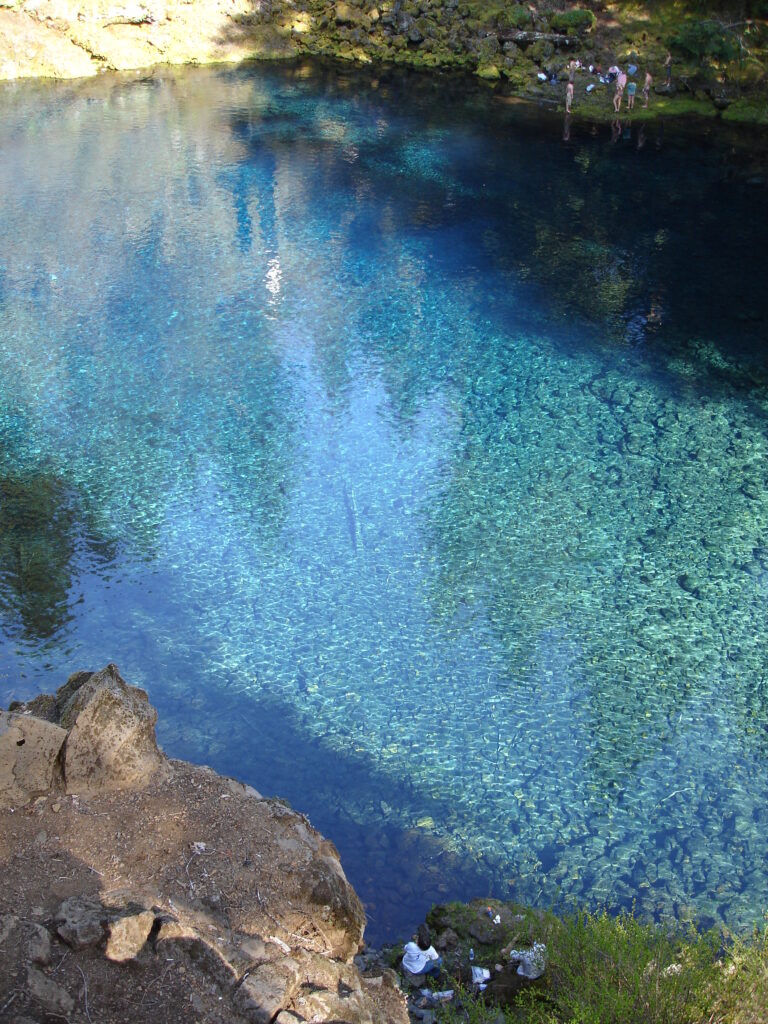 We enjoy every inch of this trail – it's indeed a top trail, but we get a bit stressed at the end as we don't want to be out here on bikes went it starts to get dark and the cougars start hunting. Our speed will trigger their hunting instincts. But we make it down to the car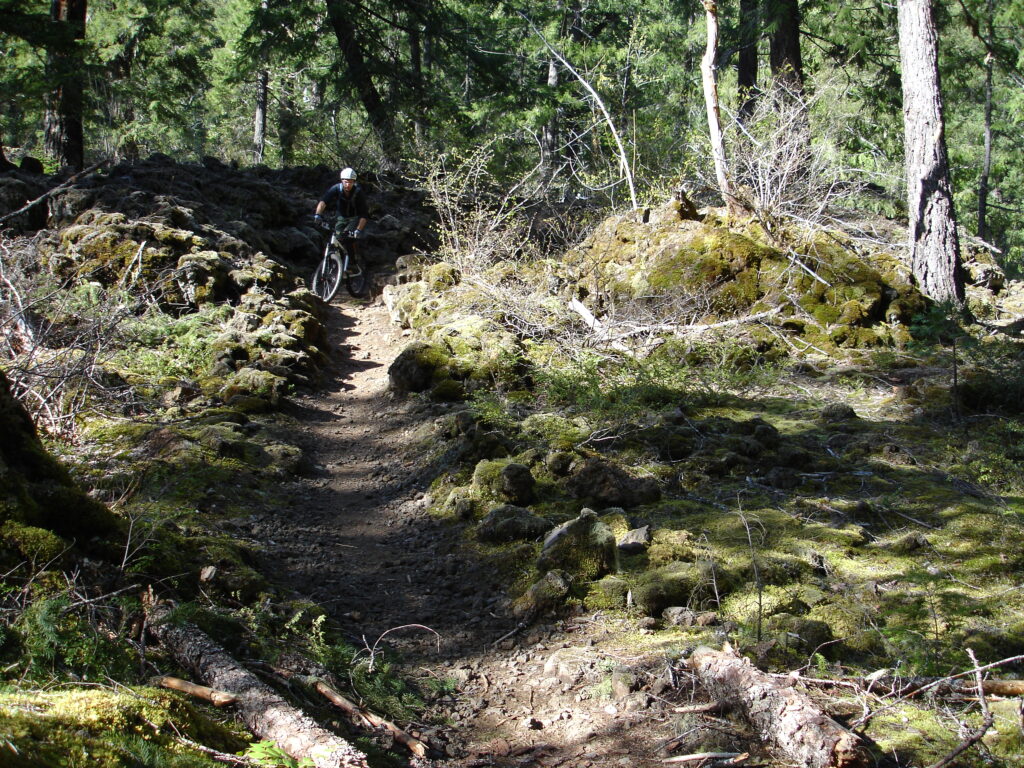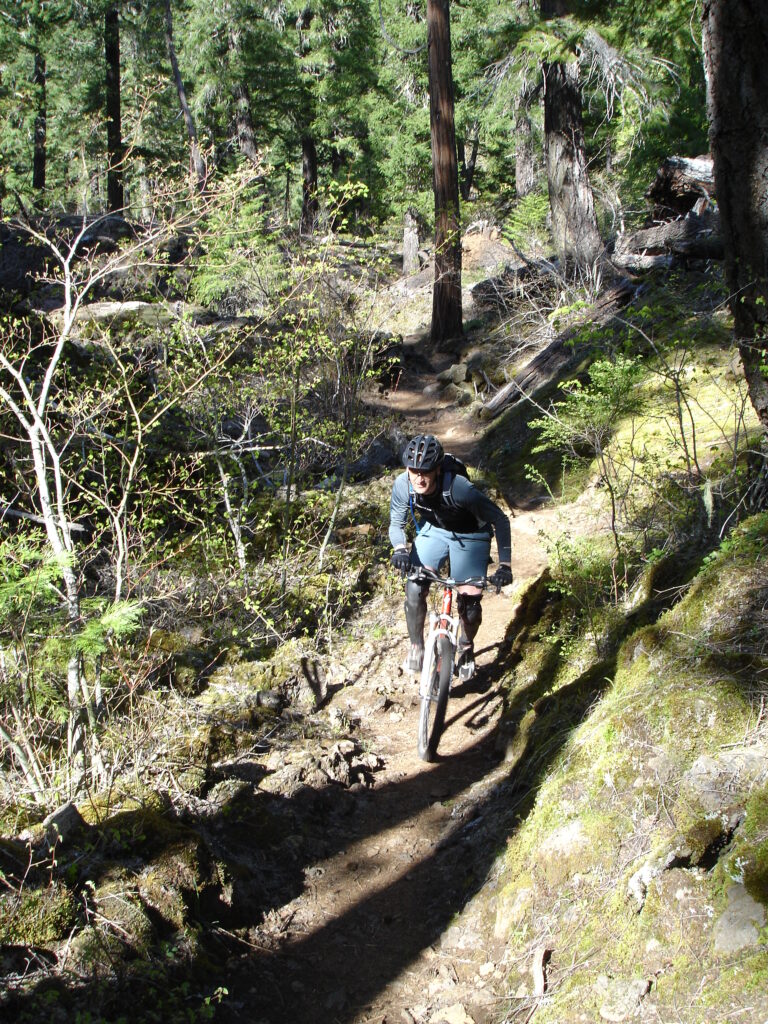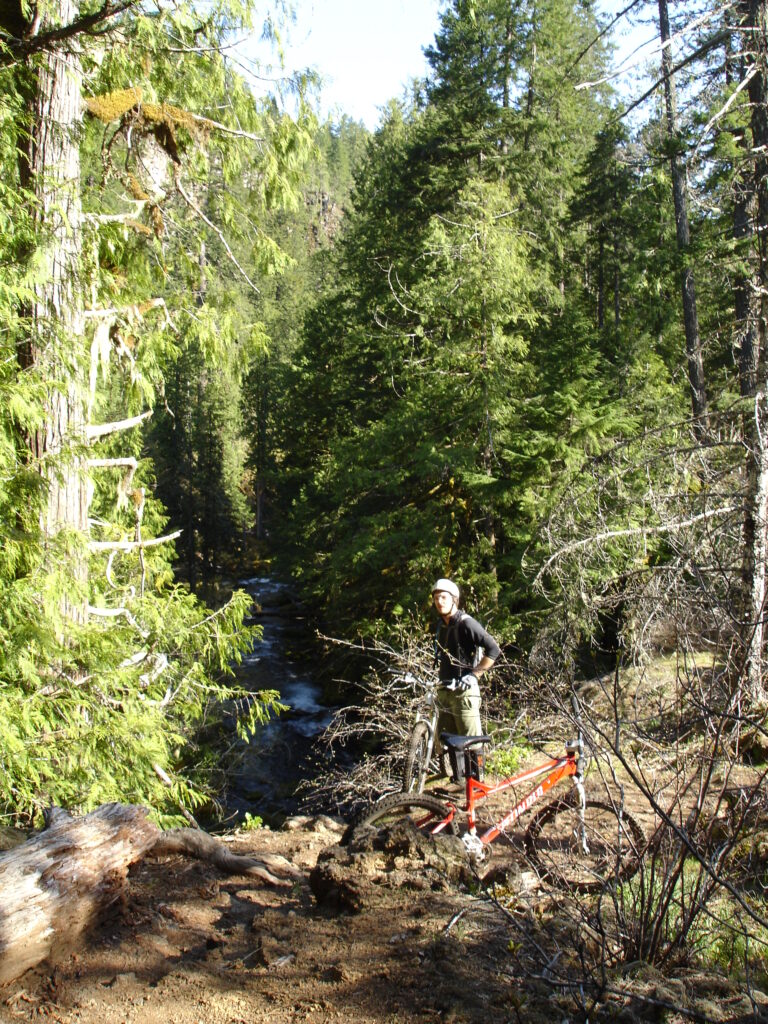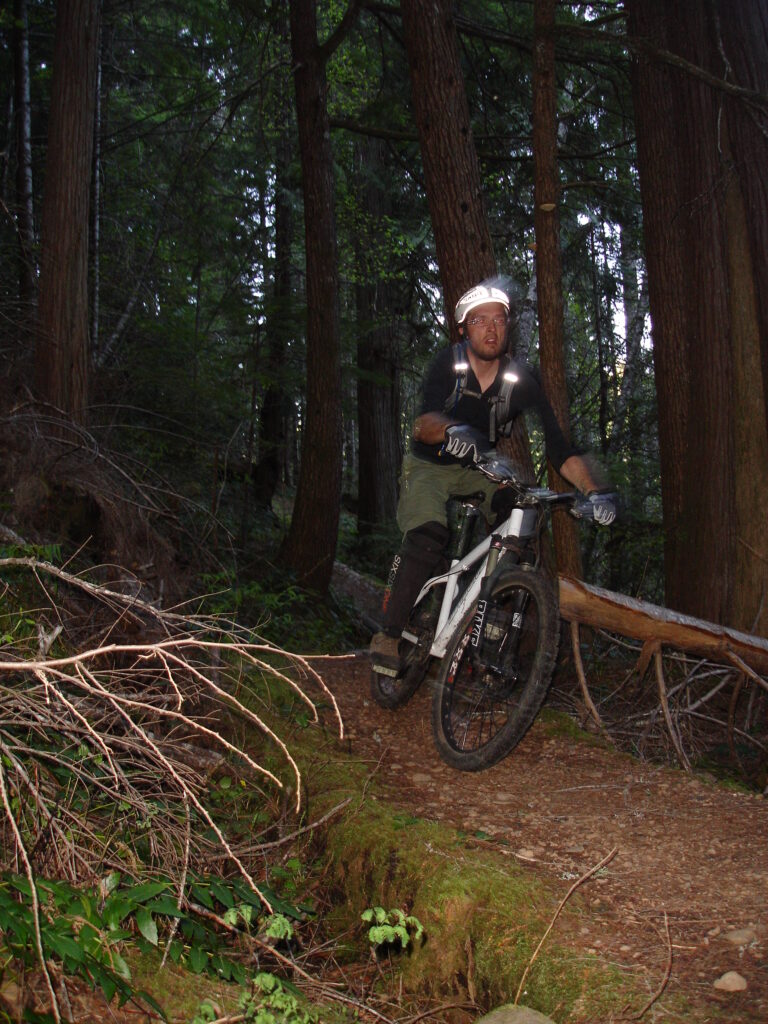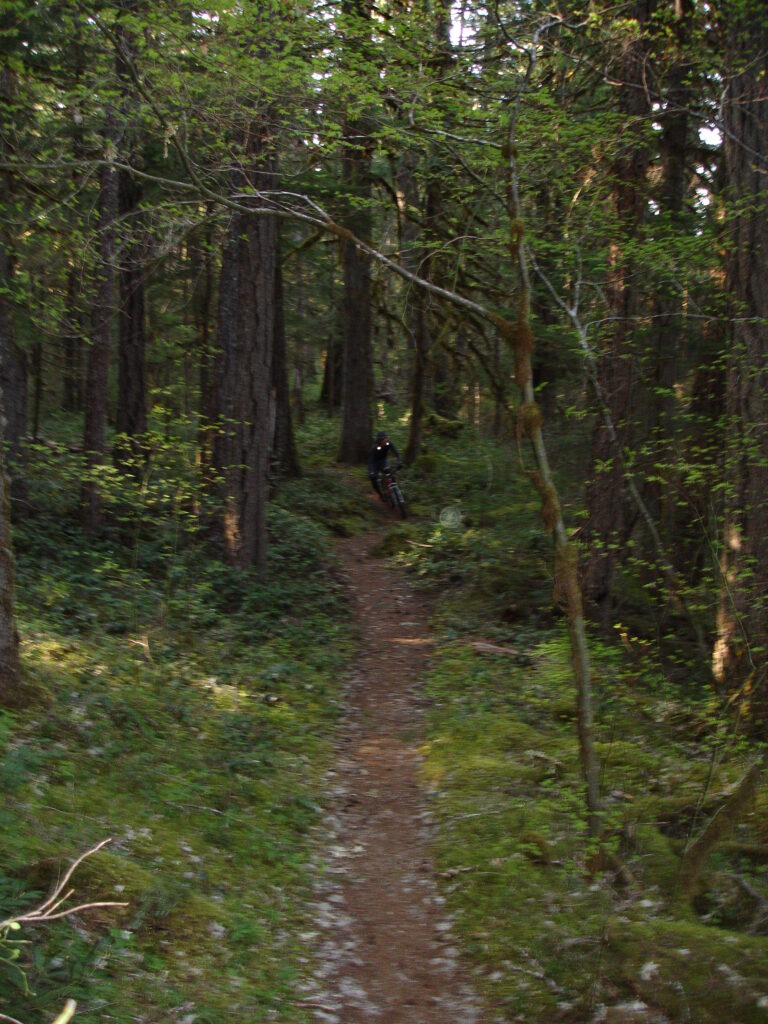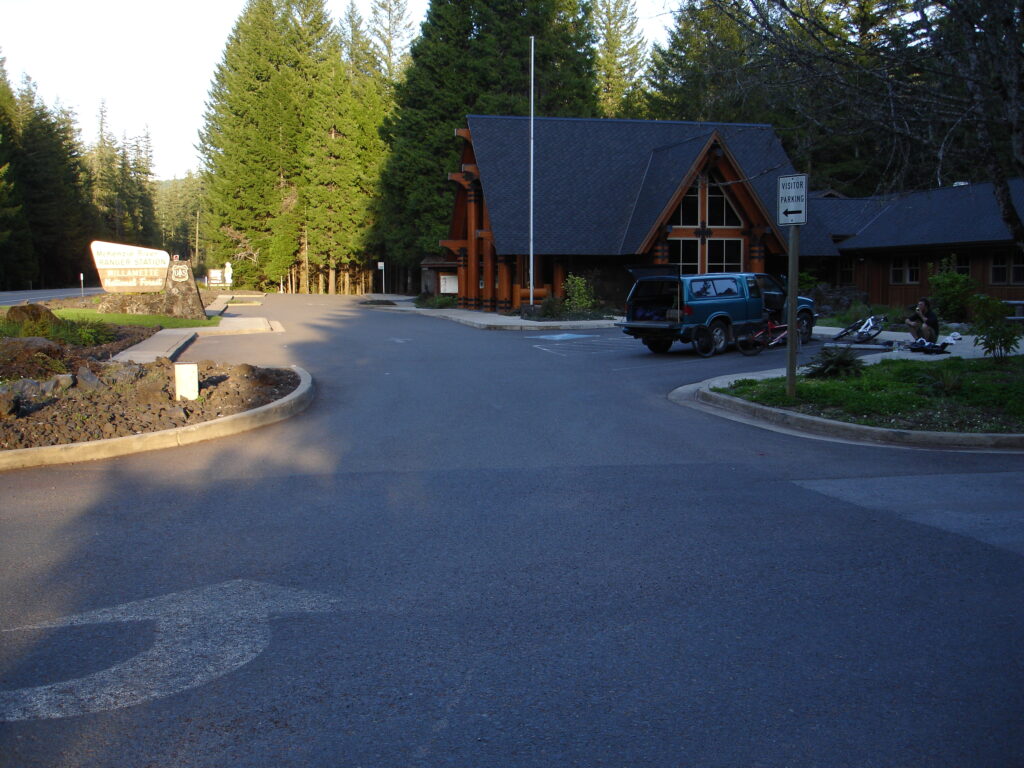 Sunday: Just cruising
Back in Portland. We drive up to A firned of Hannes in Sellwood and just hangout in the garden and take the big hit bikes to a lunch place
Over and out from the US for now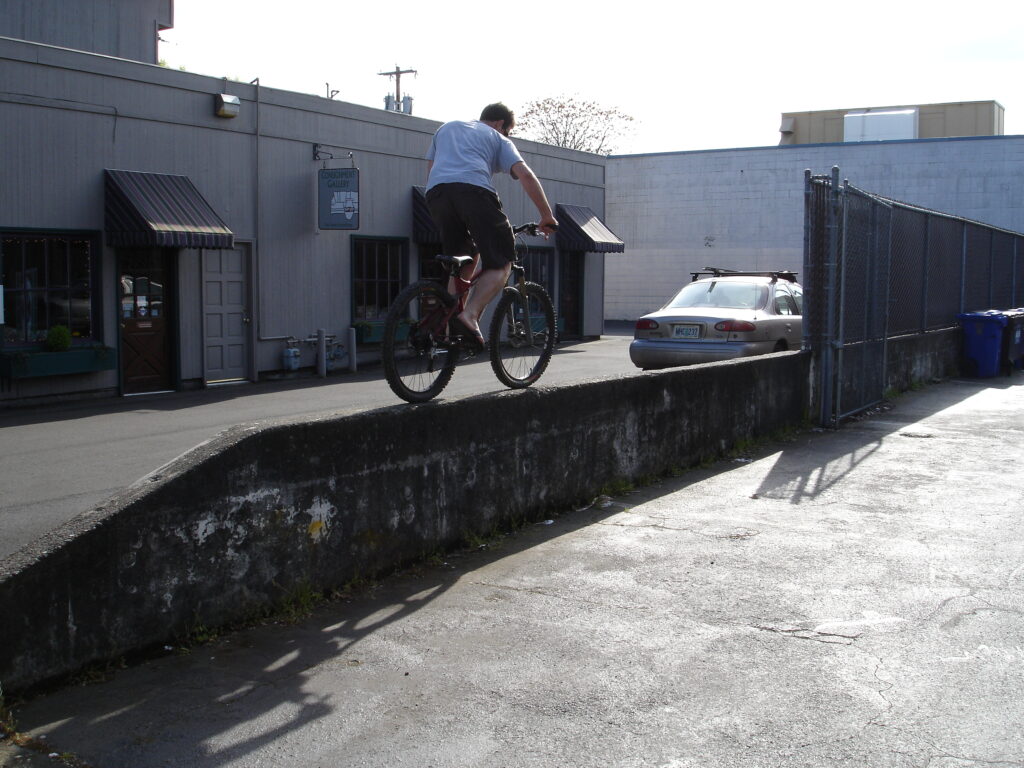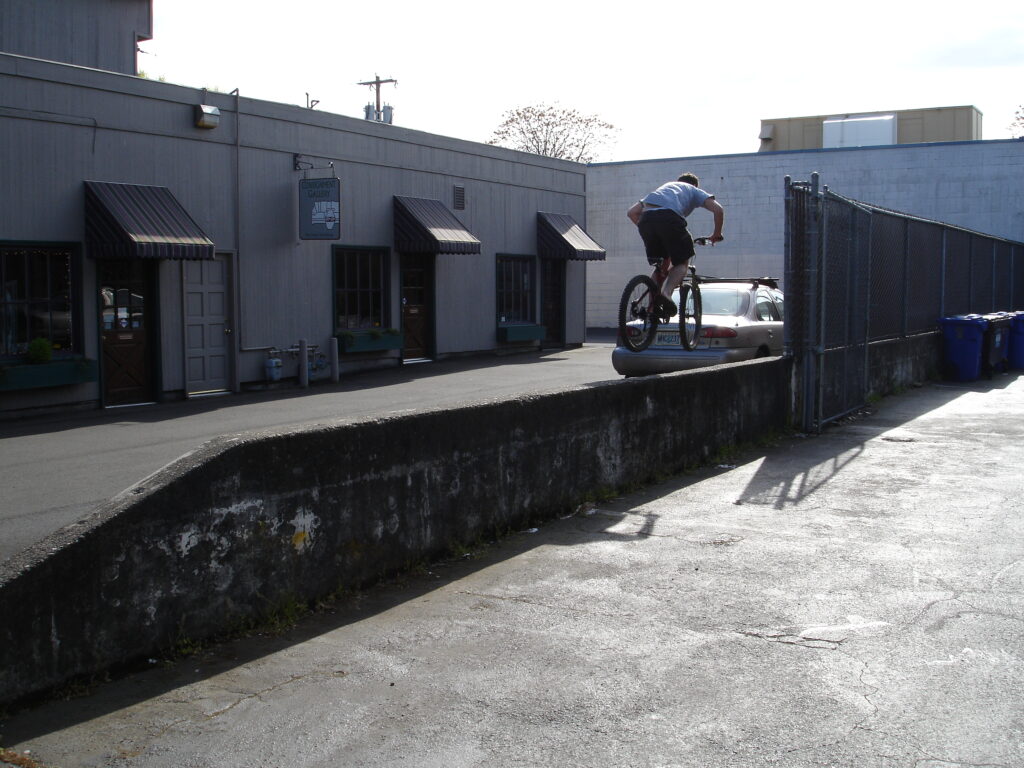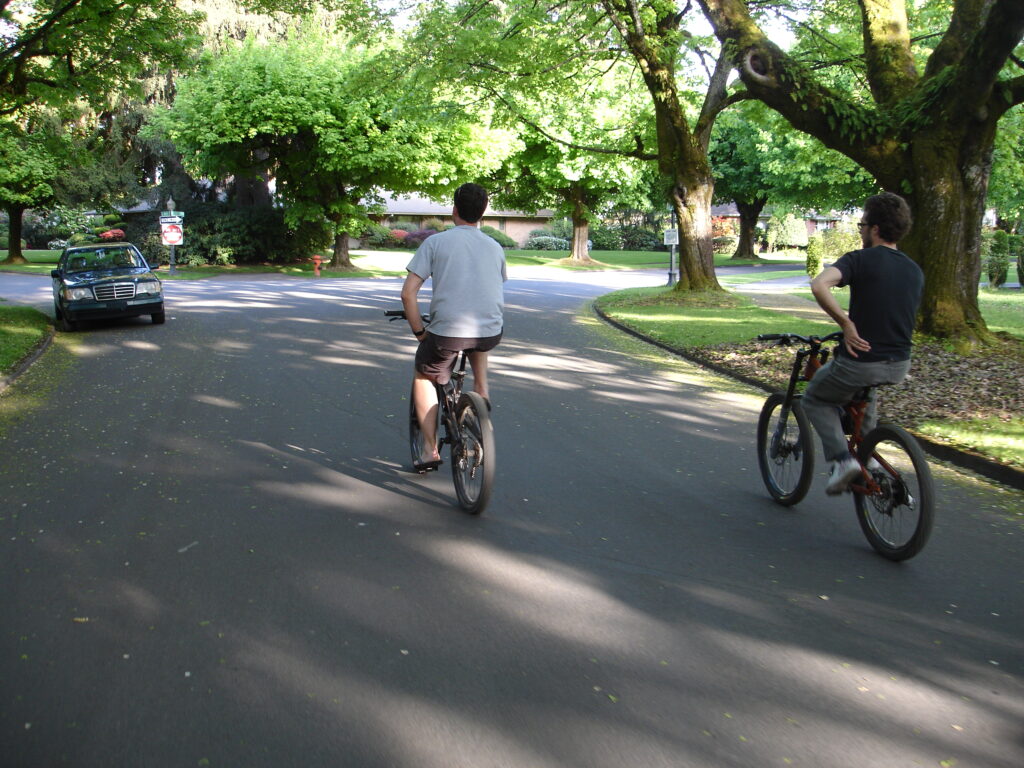 ---