While visiting my sister in Spain we both get a surprise present for our birthdays – my son and I. His turning 18 and me… yep; 50.
Happy to get a day together we start early and meet up with a guide just up the mountains from Alicante. He's offering two Trek bikes in Large and with 27,5 inch wheels. Quality bikes and sure we both need XL frames but are happy to get some tools for the day. Funny with the 27,5" wheels though. Thought they weren't around for adults – my 11-year old got his 27,5″ BIKE when he was 9…
We are here: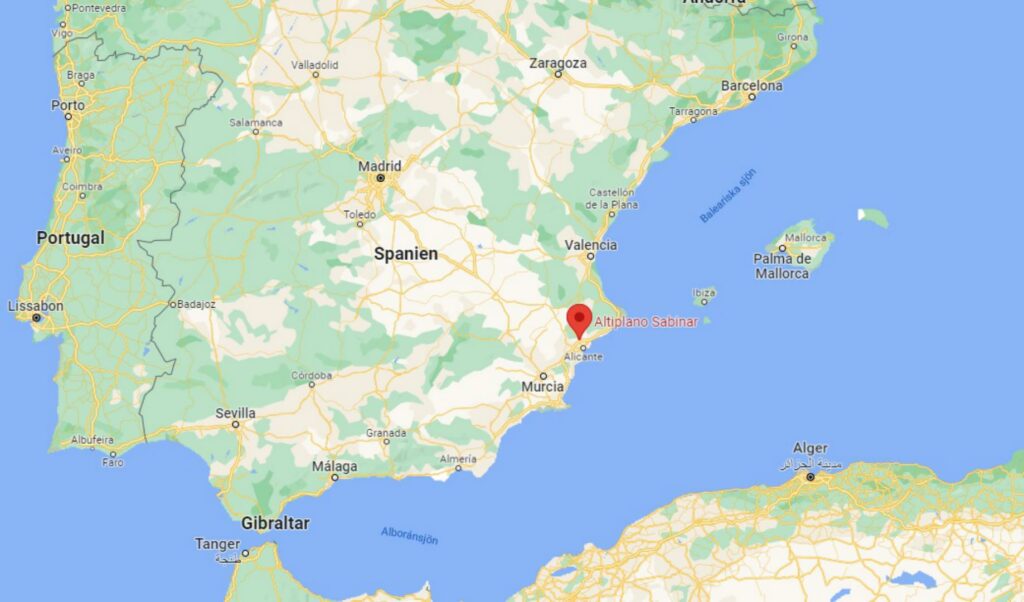 The guide is doing a good job showing us around. He is on an eBike and we are on muscle bikes. Happy with that and I have to admit the last climb was hard in the heat. Basically we use the starting point as the base coming back to after several climbs and downhills.
It's many years since I lived in Spain and I have forgotten how rough and sharp the rocks are, how dry it is and how soon the heat is taking its toll. But also, how fun it is. We had a blast trying a lot of nice single tracks downhill and easier double tracks uphill.
A fantastic day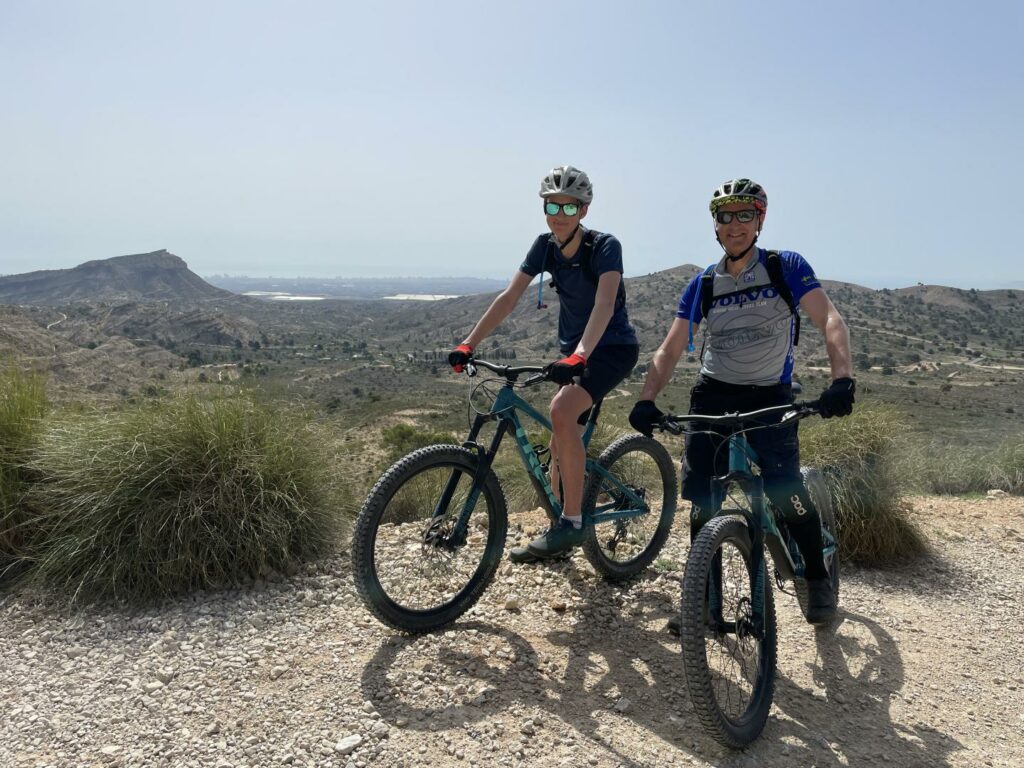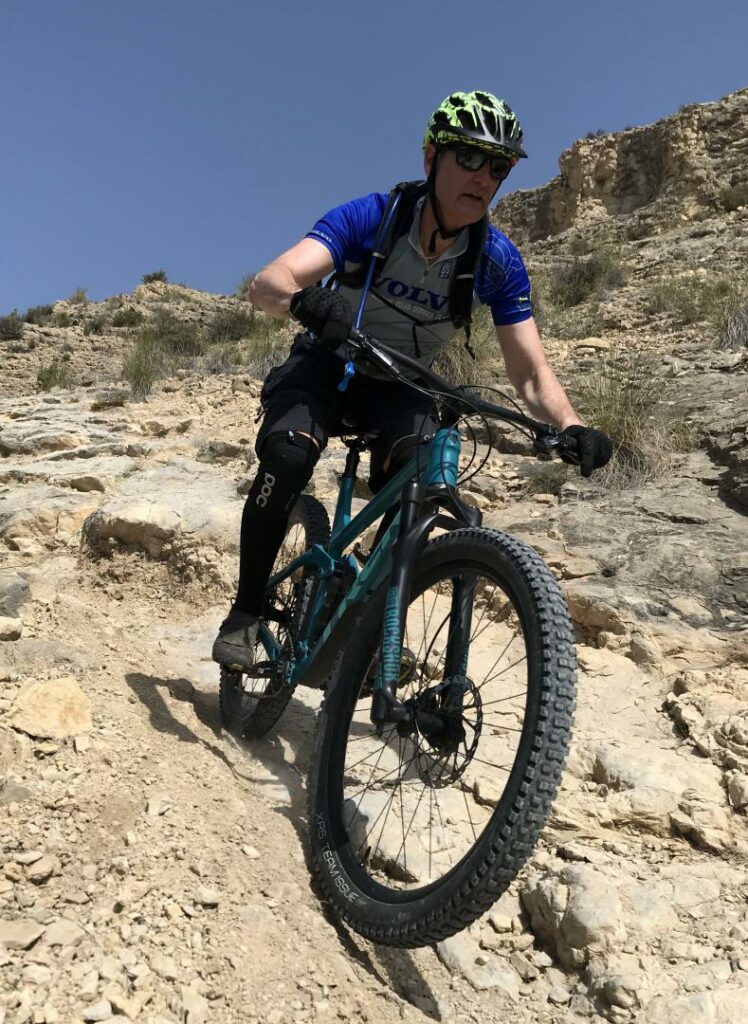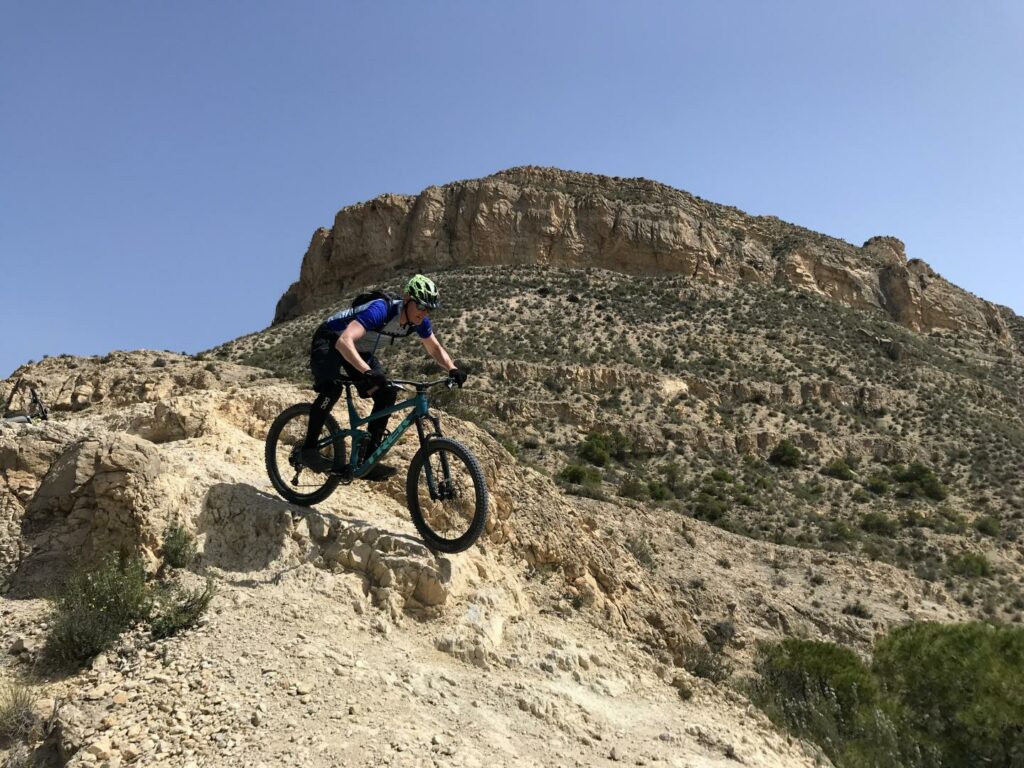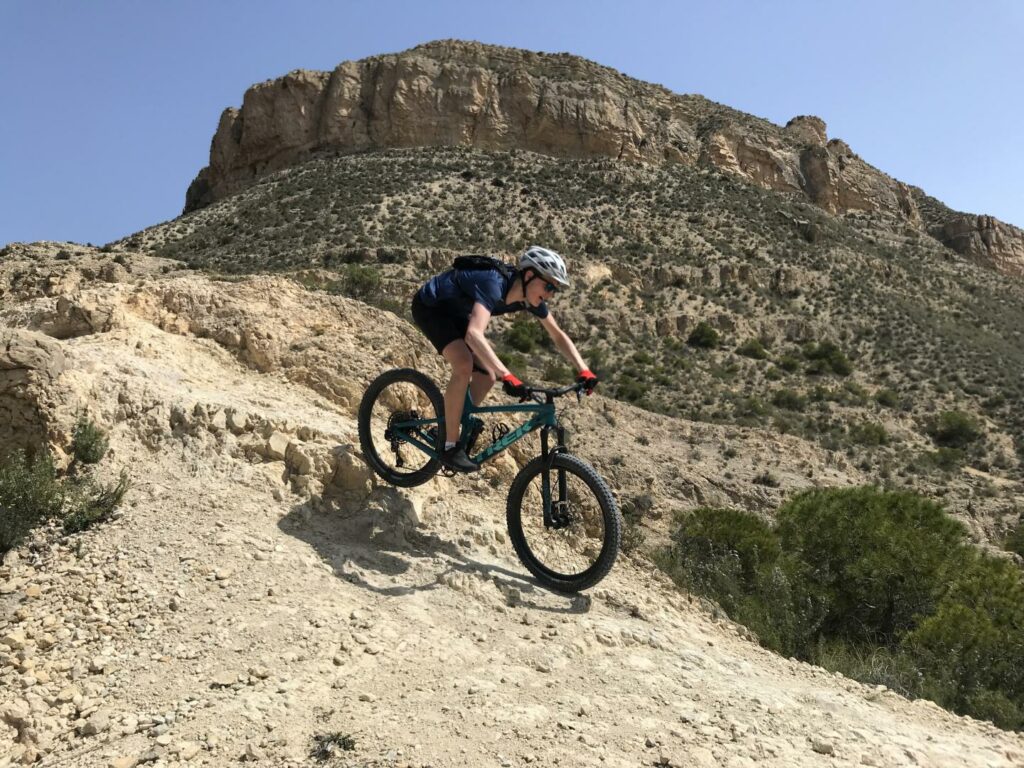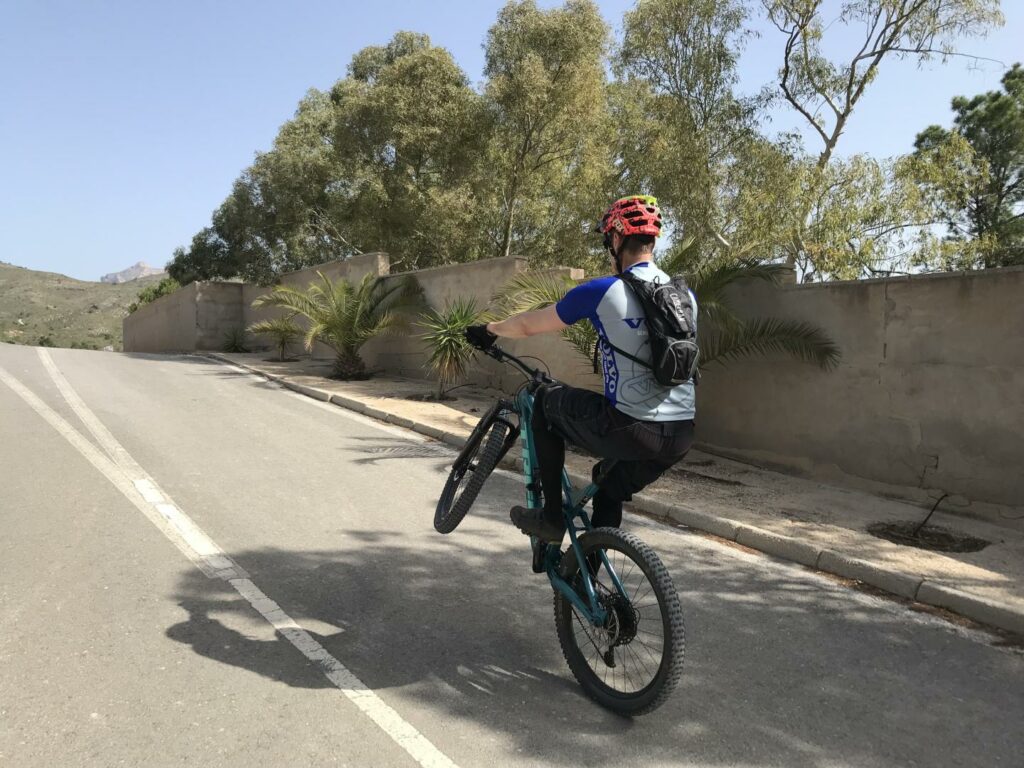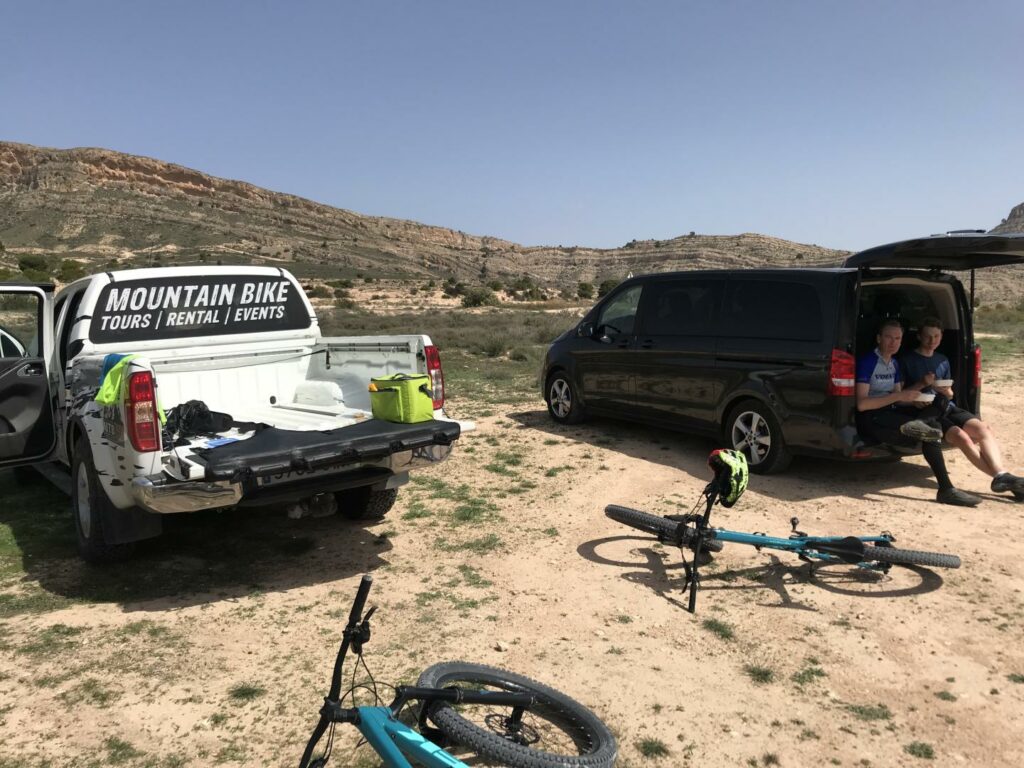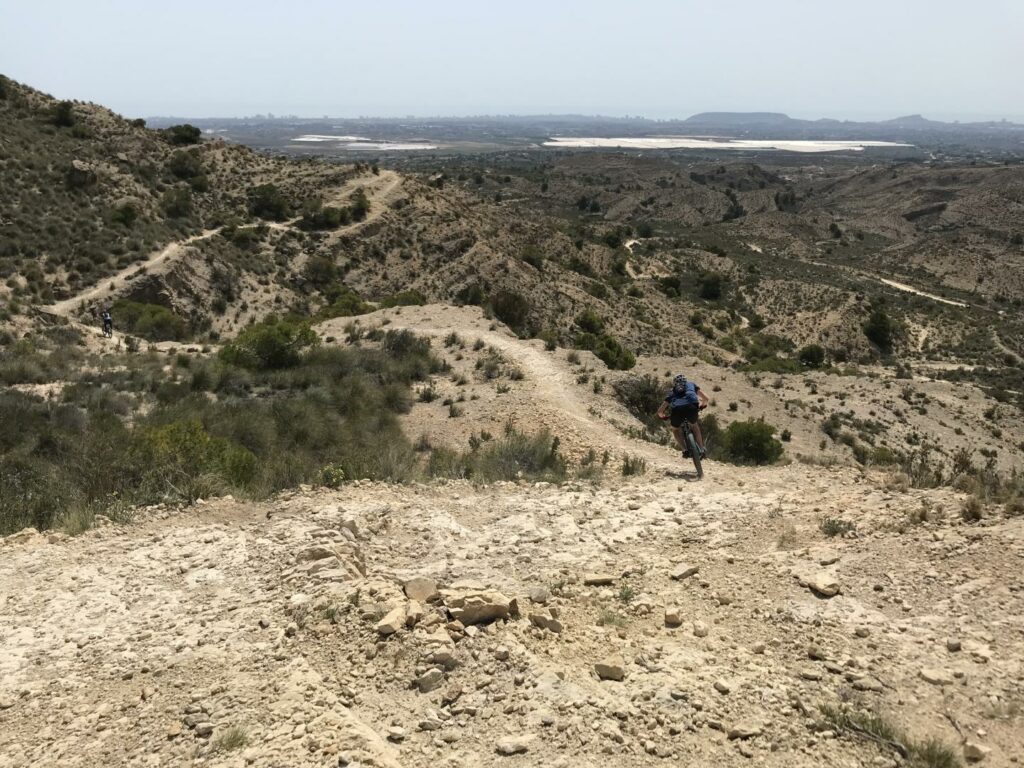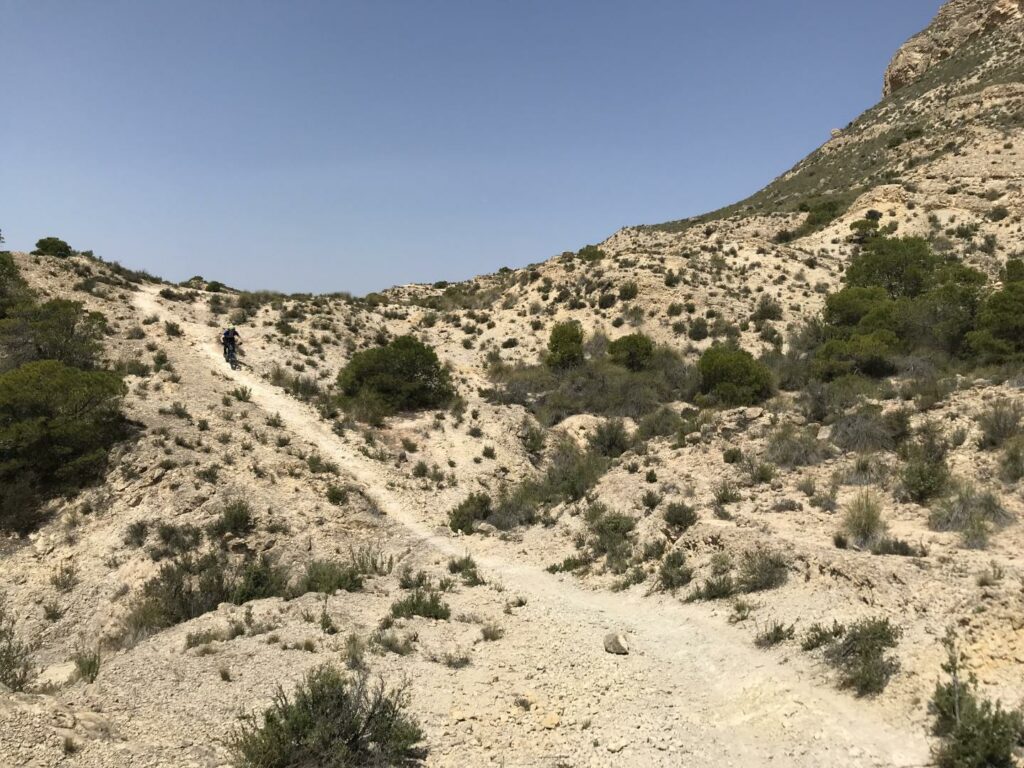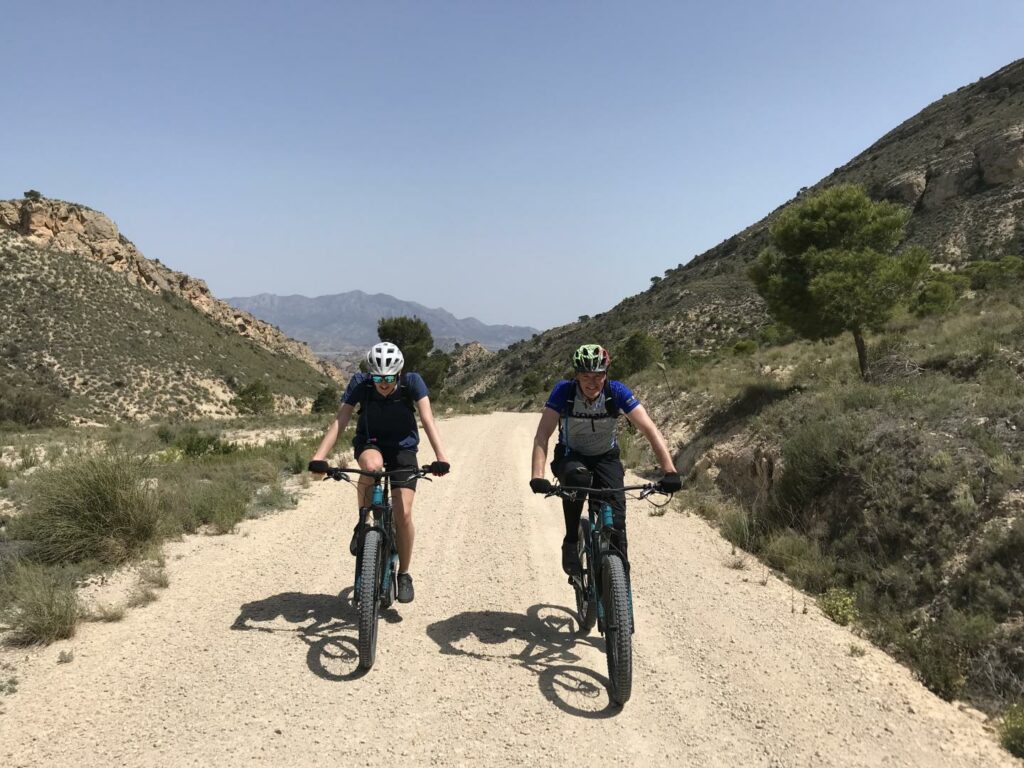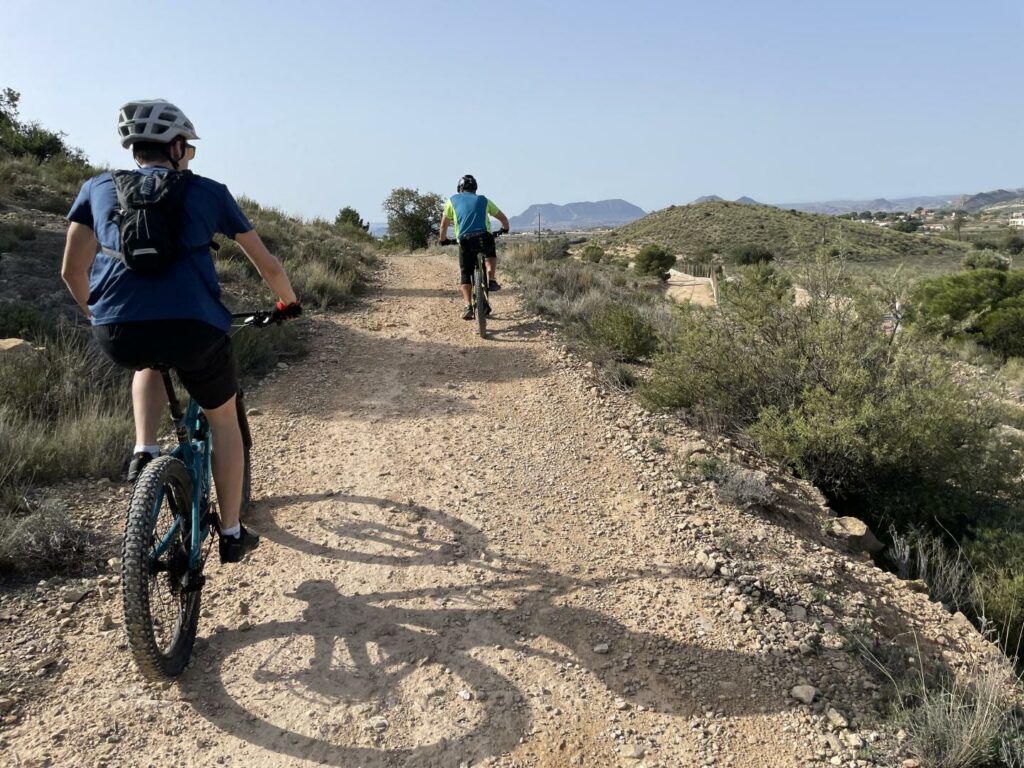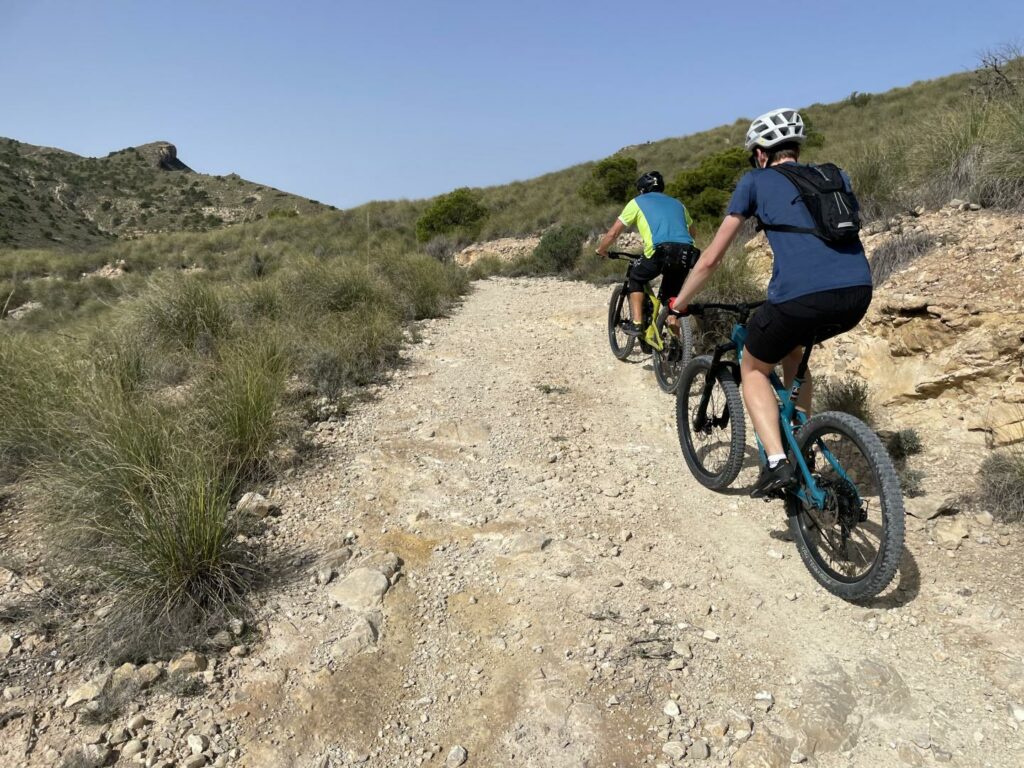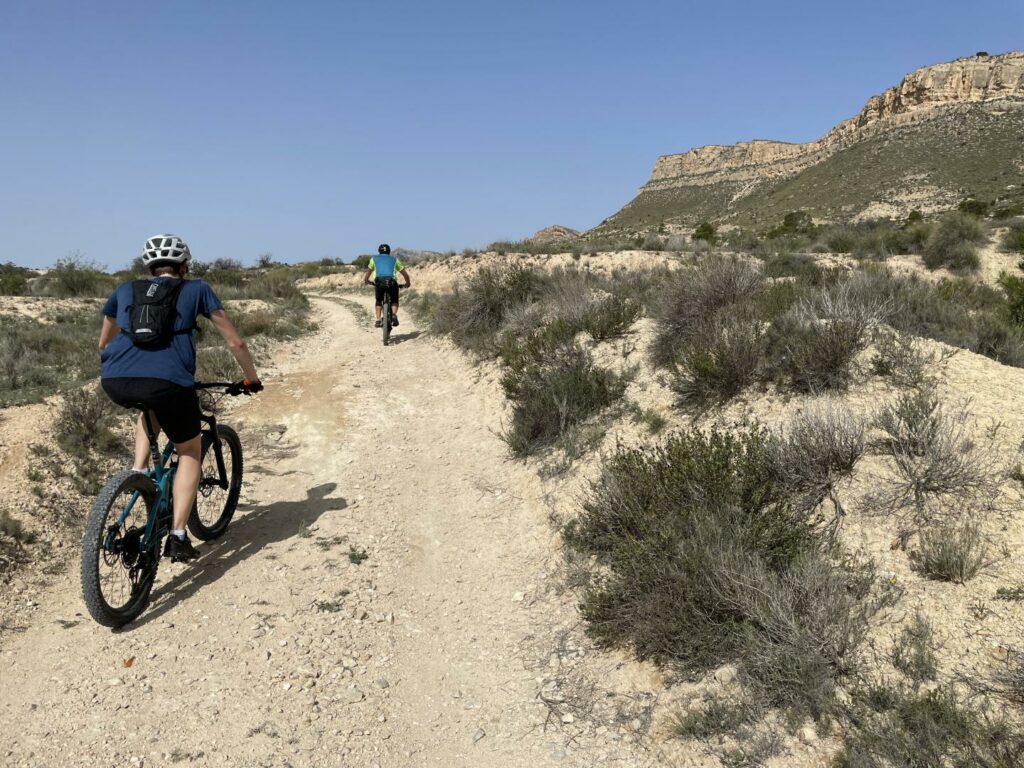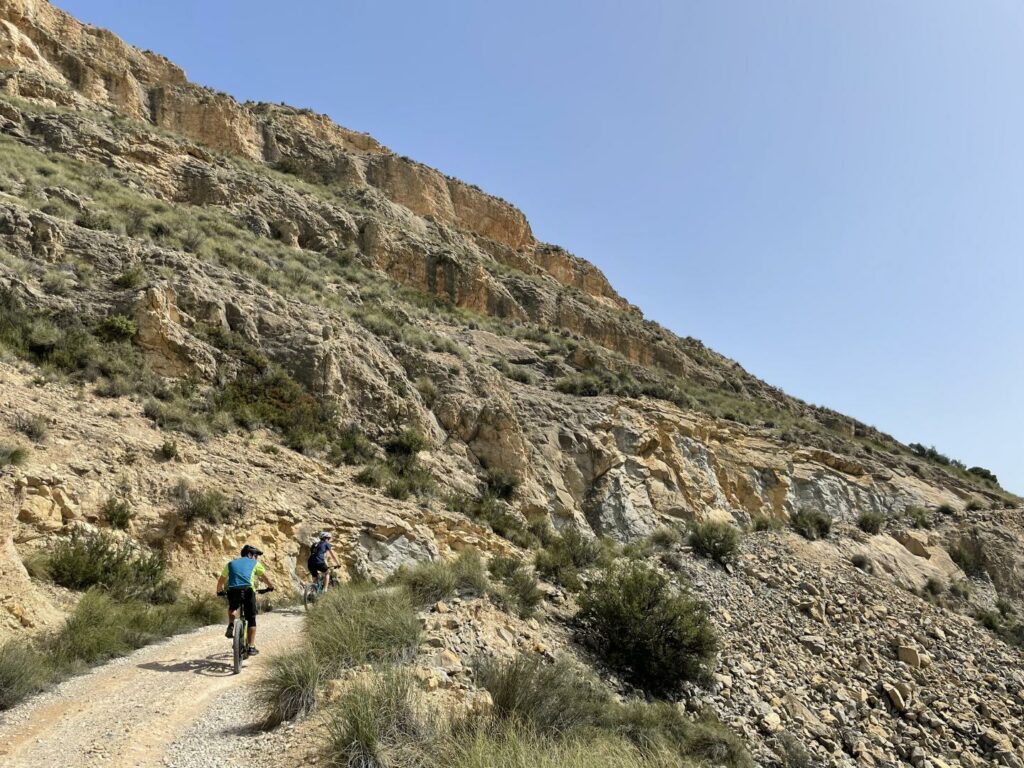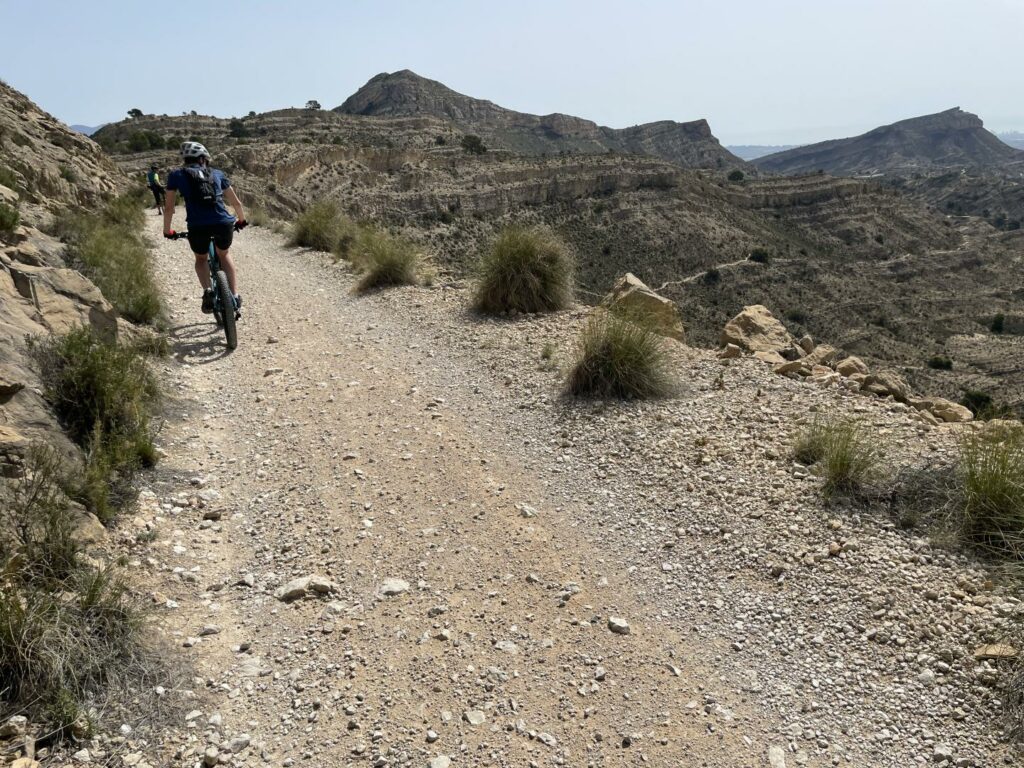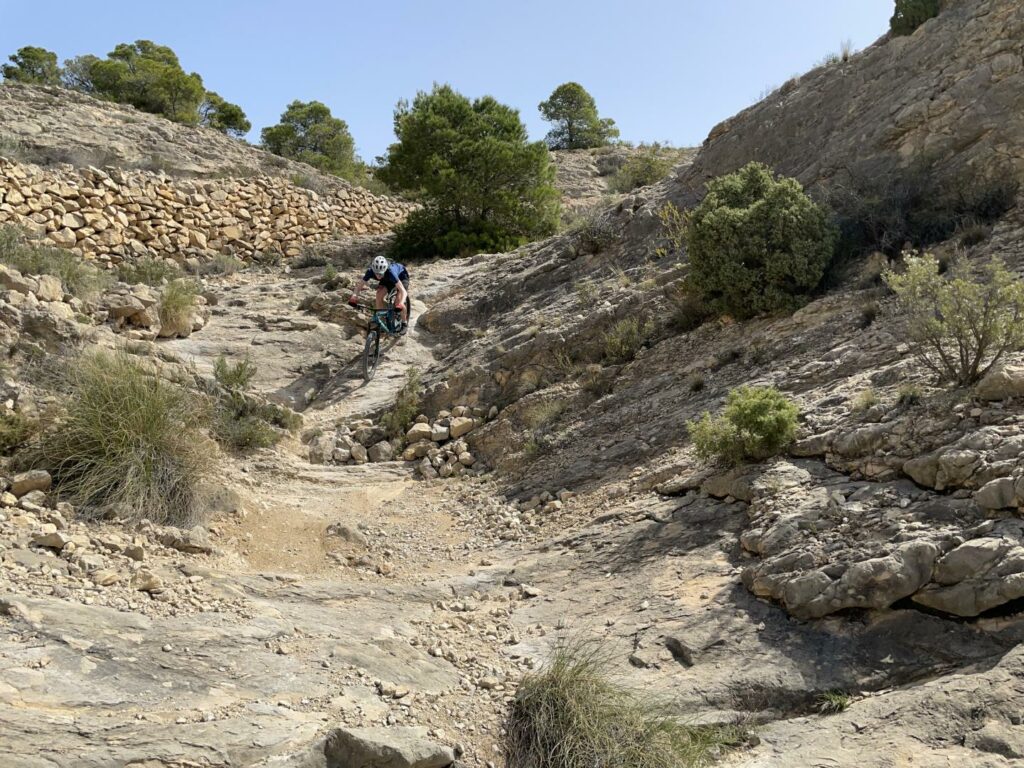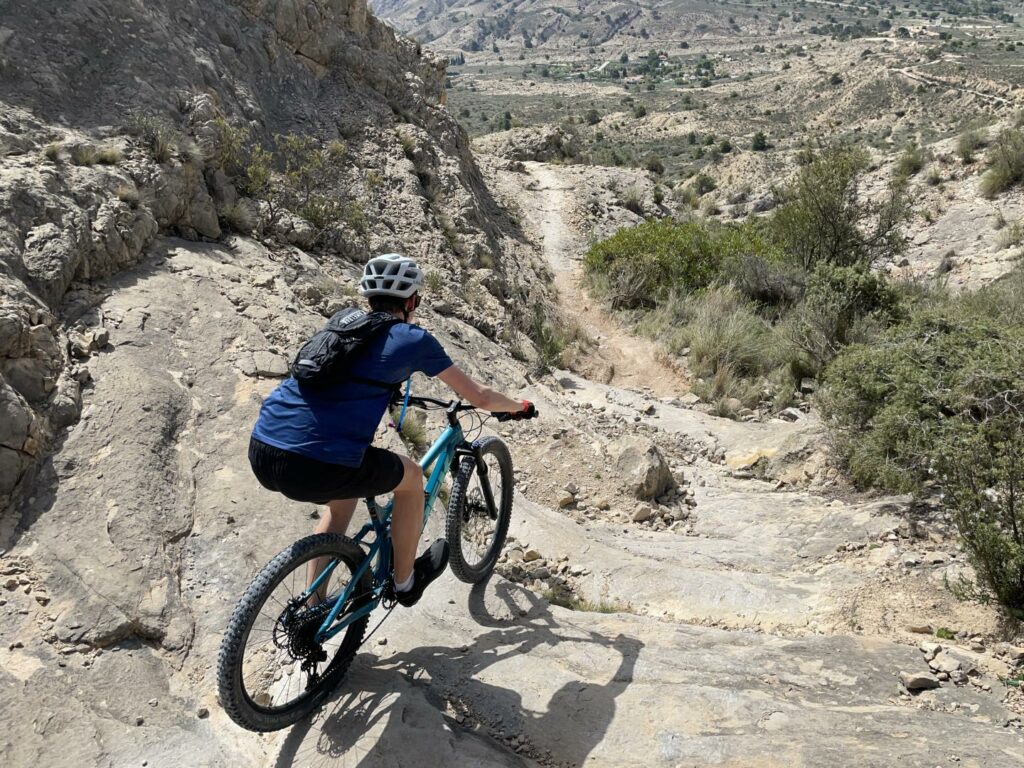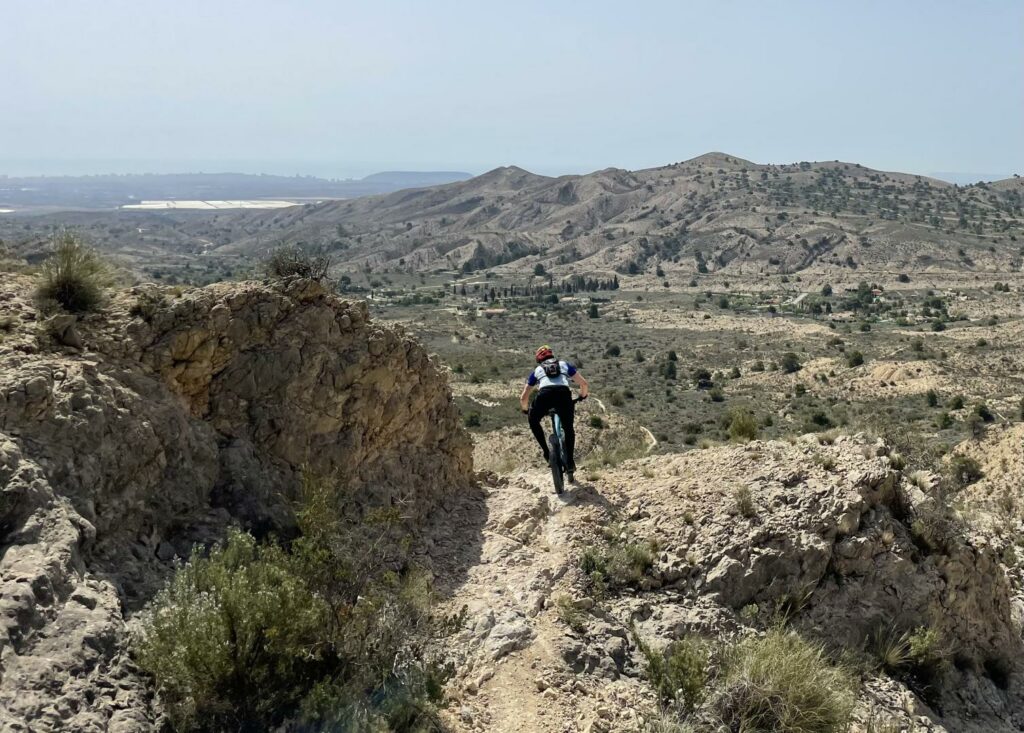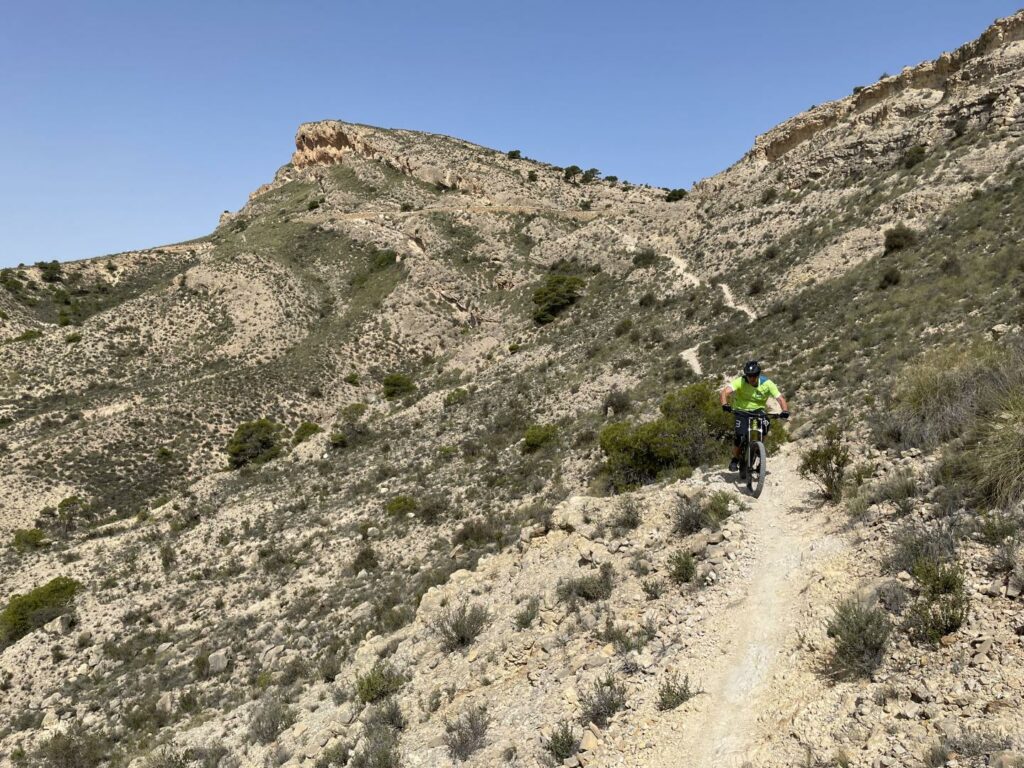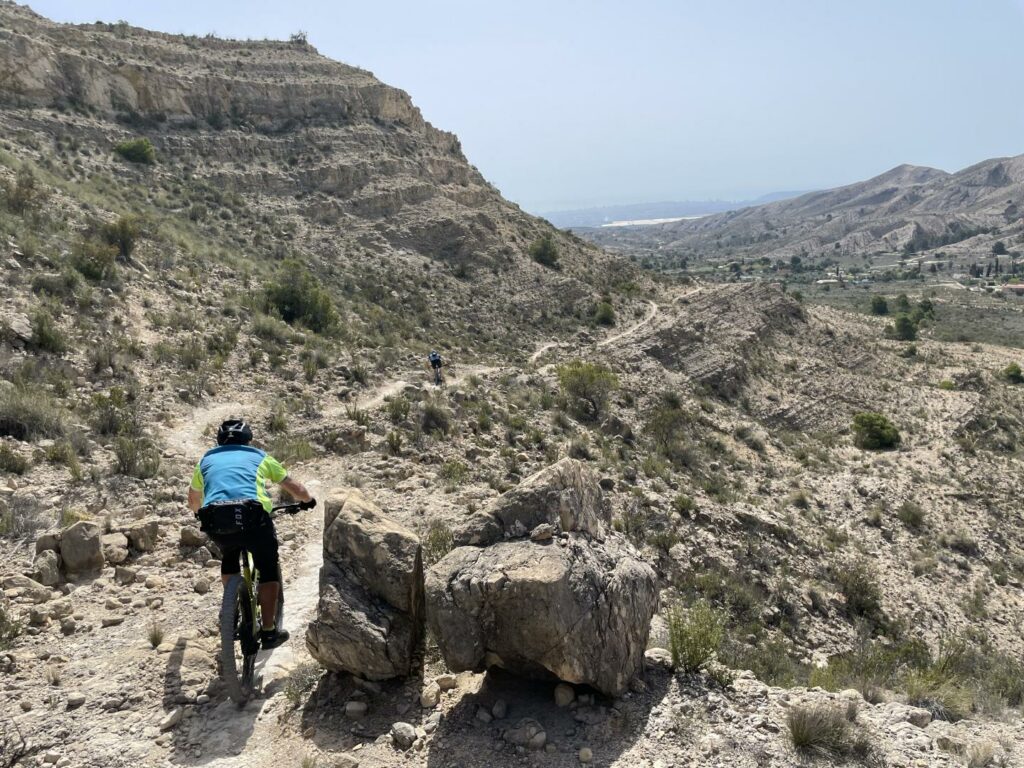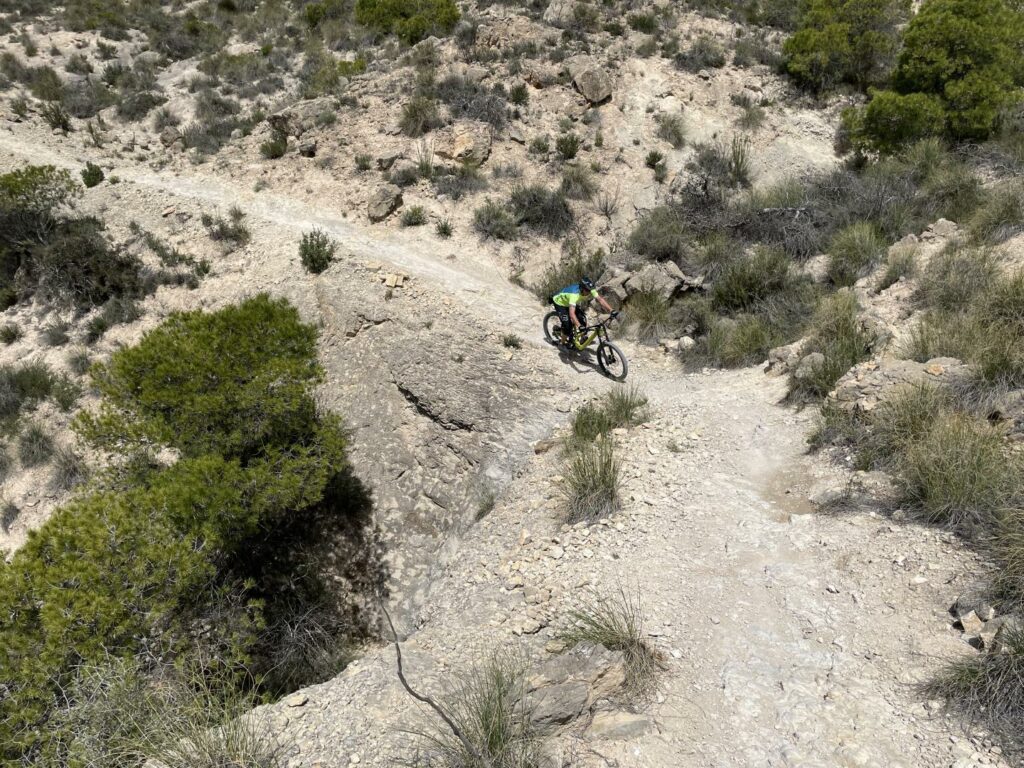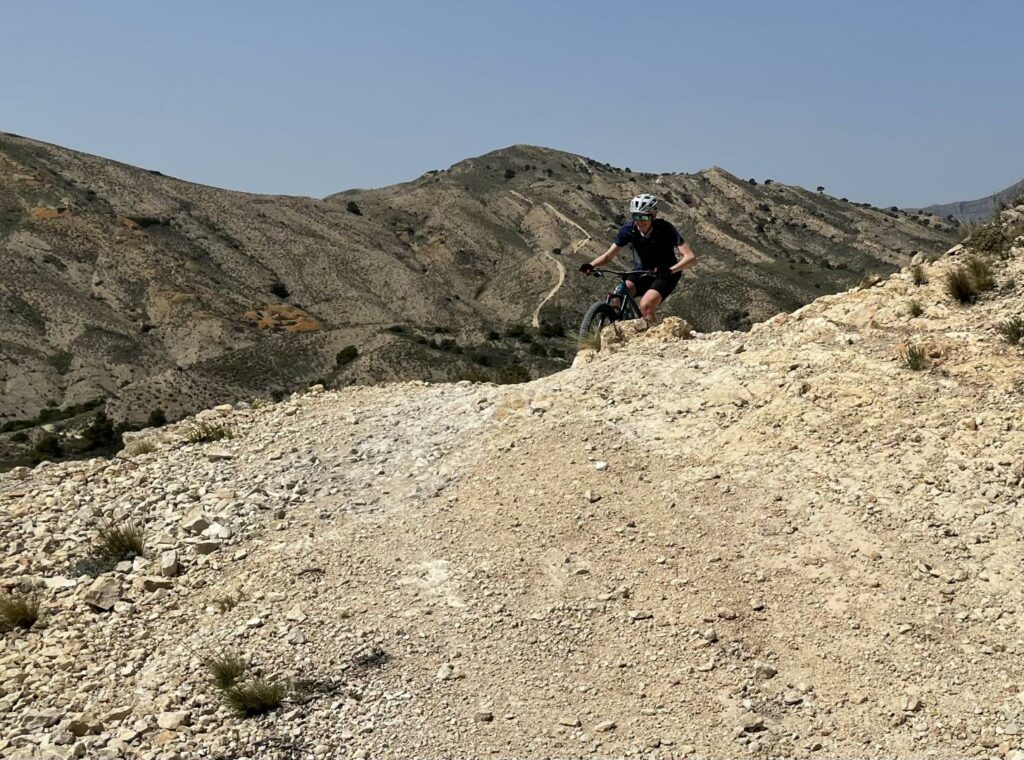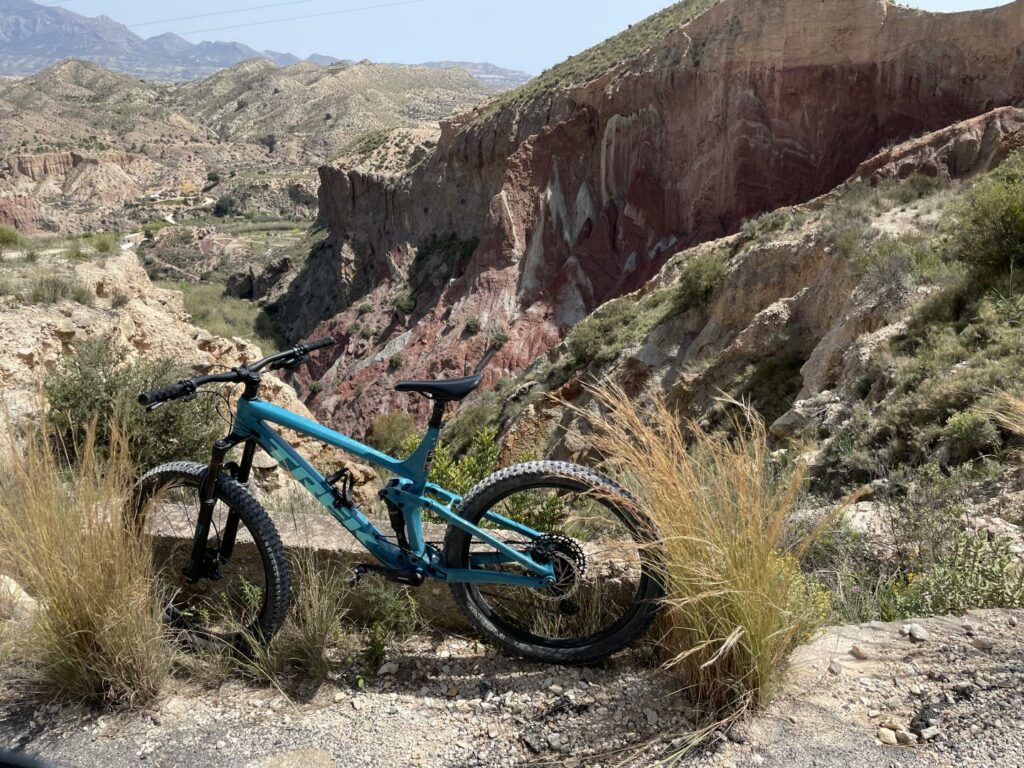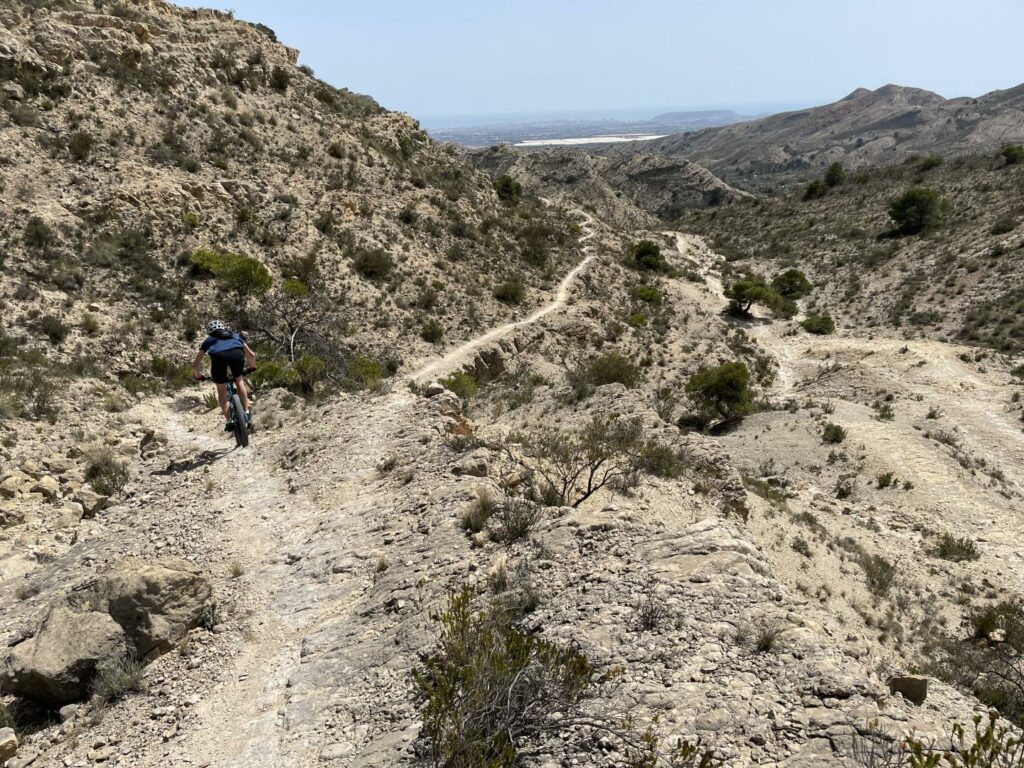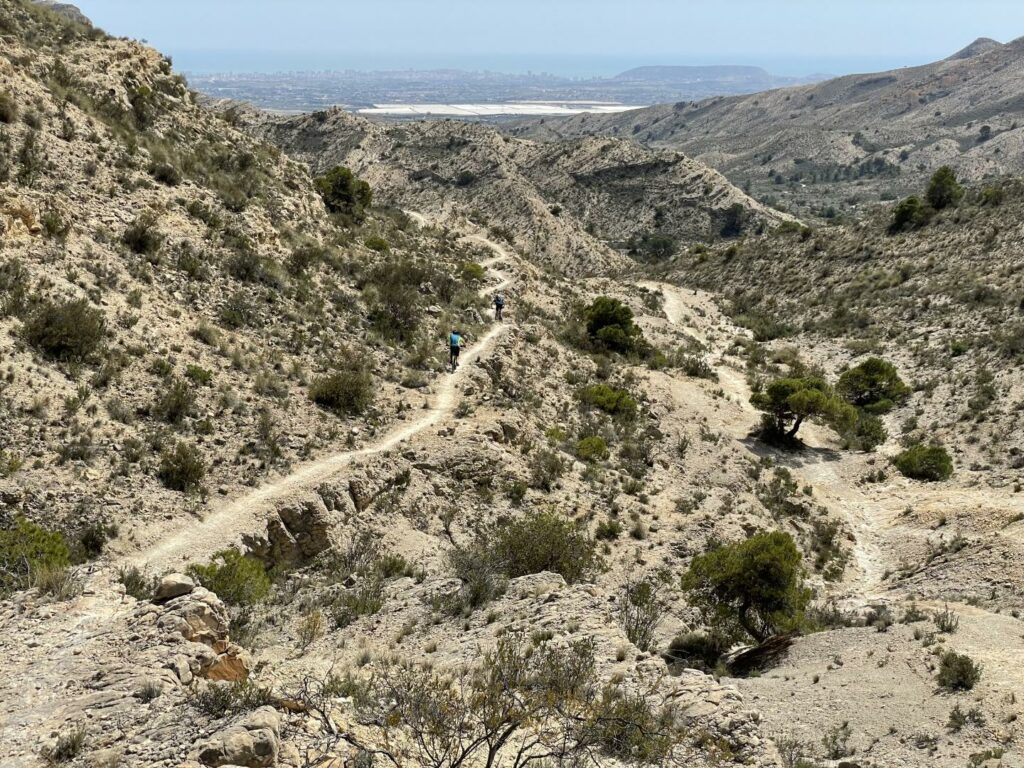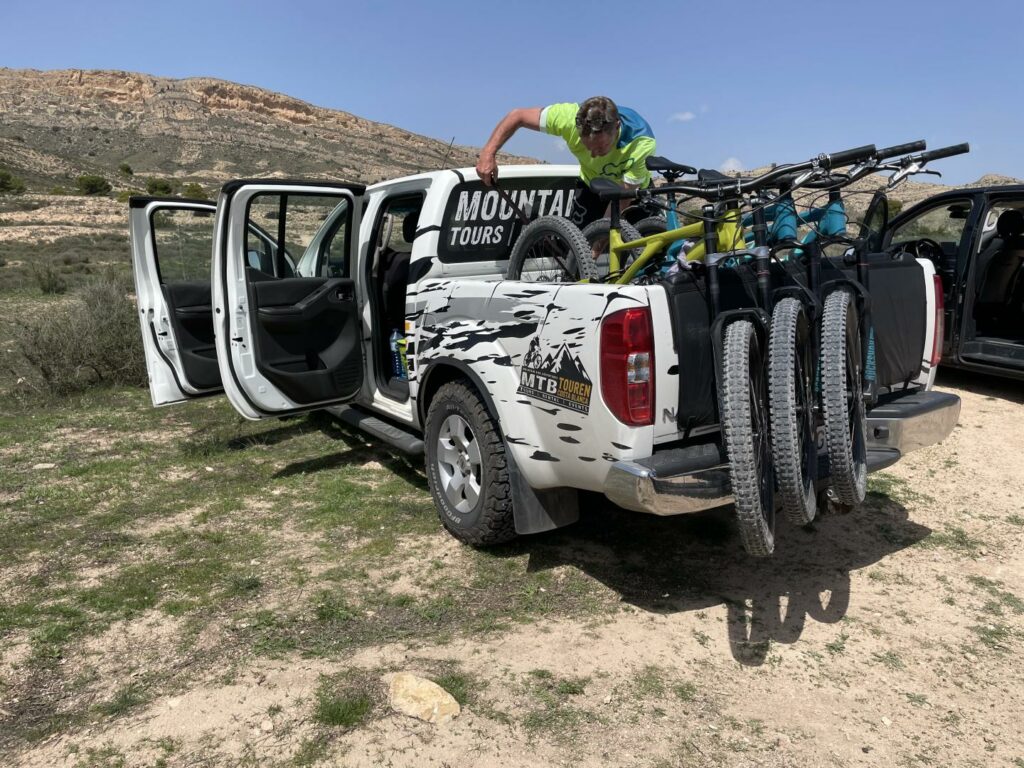 ---