The plans were great. The weather awful.
A bike was arranged for the weekend as well as shuttling at Hidden vale one of the days, but during the week a cyclone dropped all it had over Queensland causing floods and unrideable trails.
Still, I got some nice riding. Mostly on the wonderful bike lanes of Brisbane. Two trips added up to 80km and 1500 meters of climb: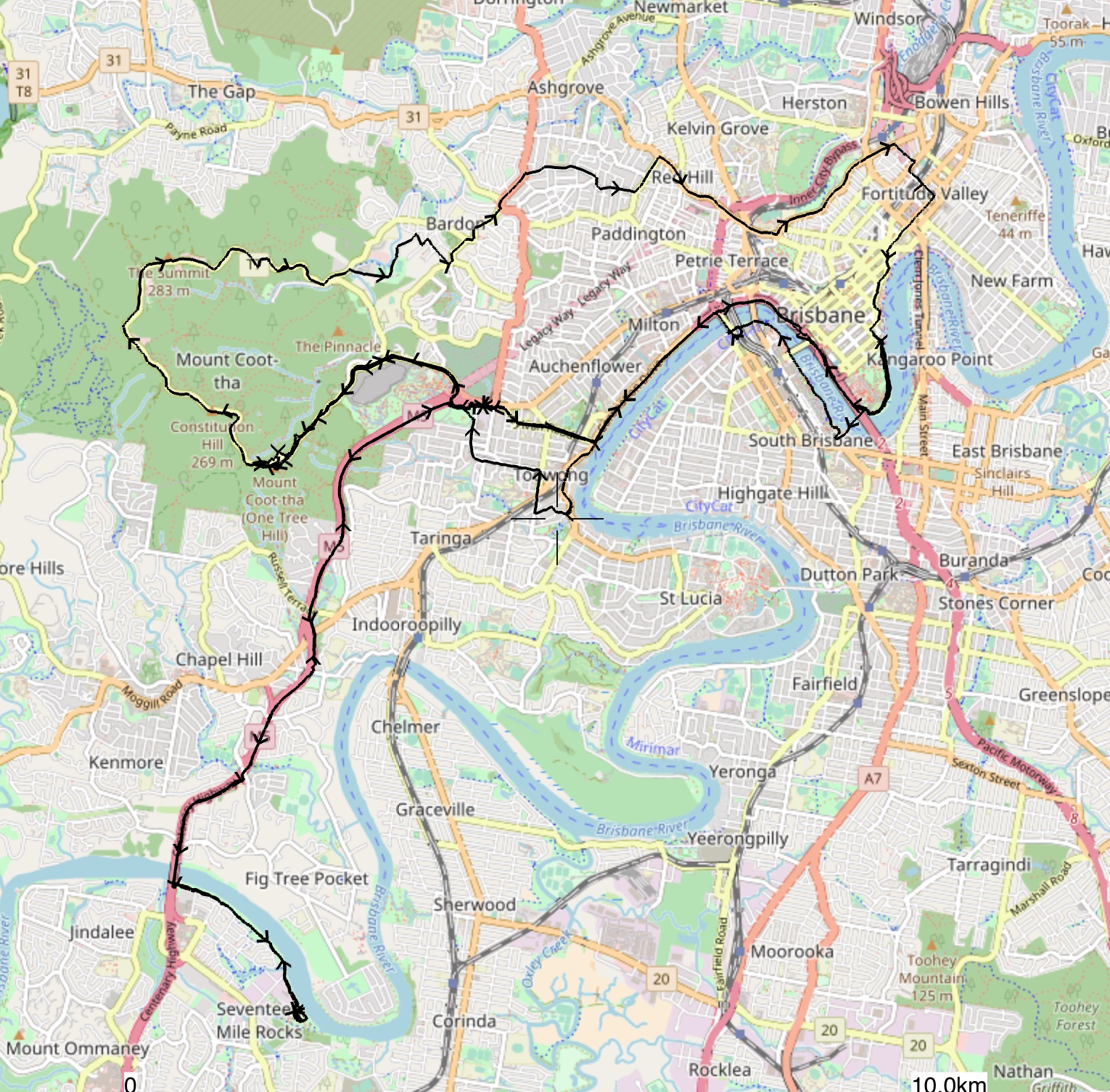 Same bike as last time around but this time with swopped brake levers and a shorter stem that I brought with me.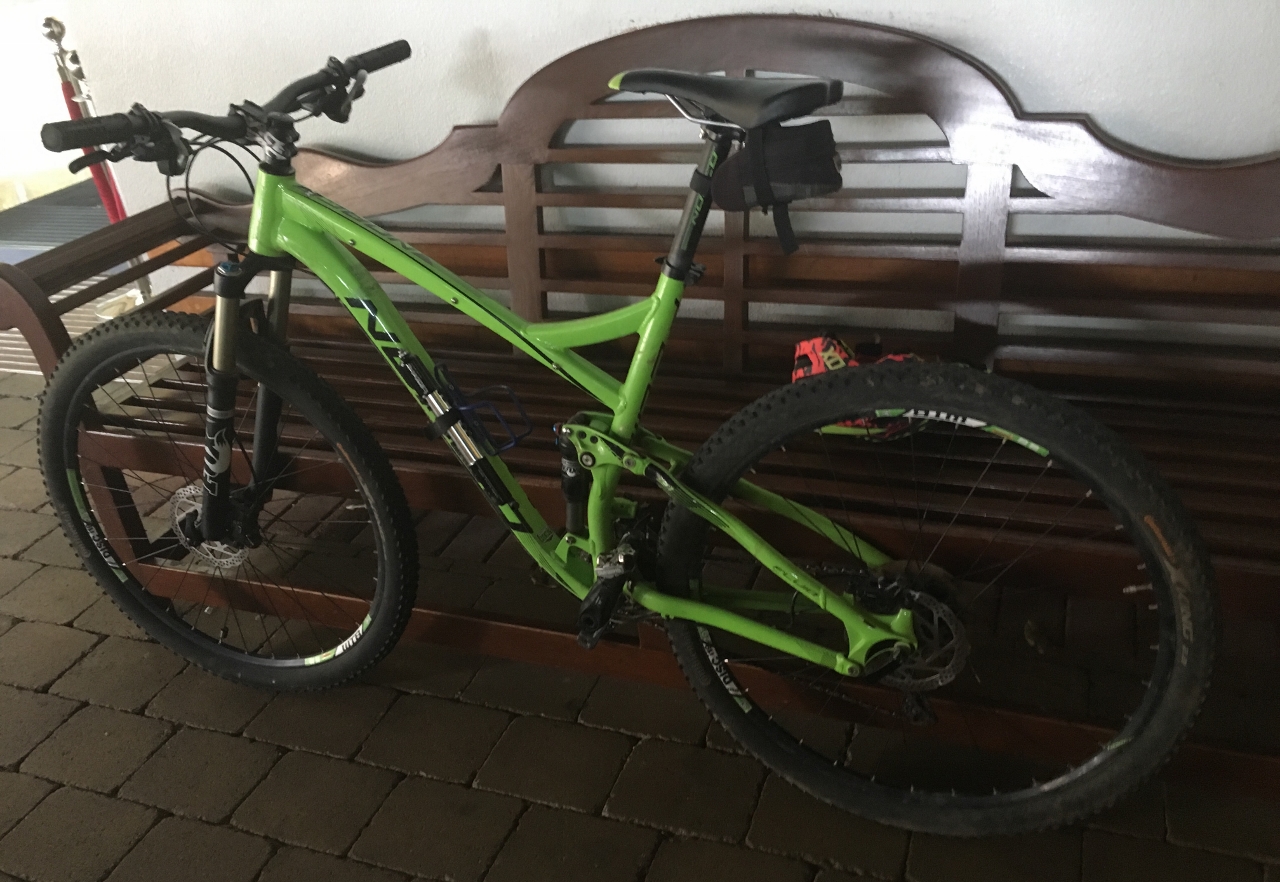 Saturday was still gloomy but with breaks between the showers. I got going right away on the amazing network of bike lanes in the city. Along the river: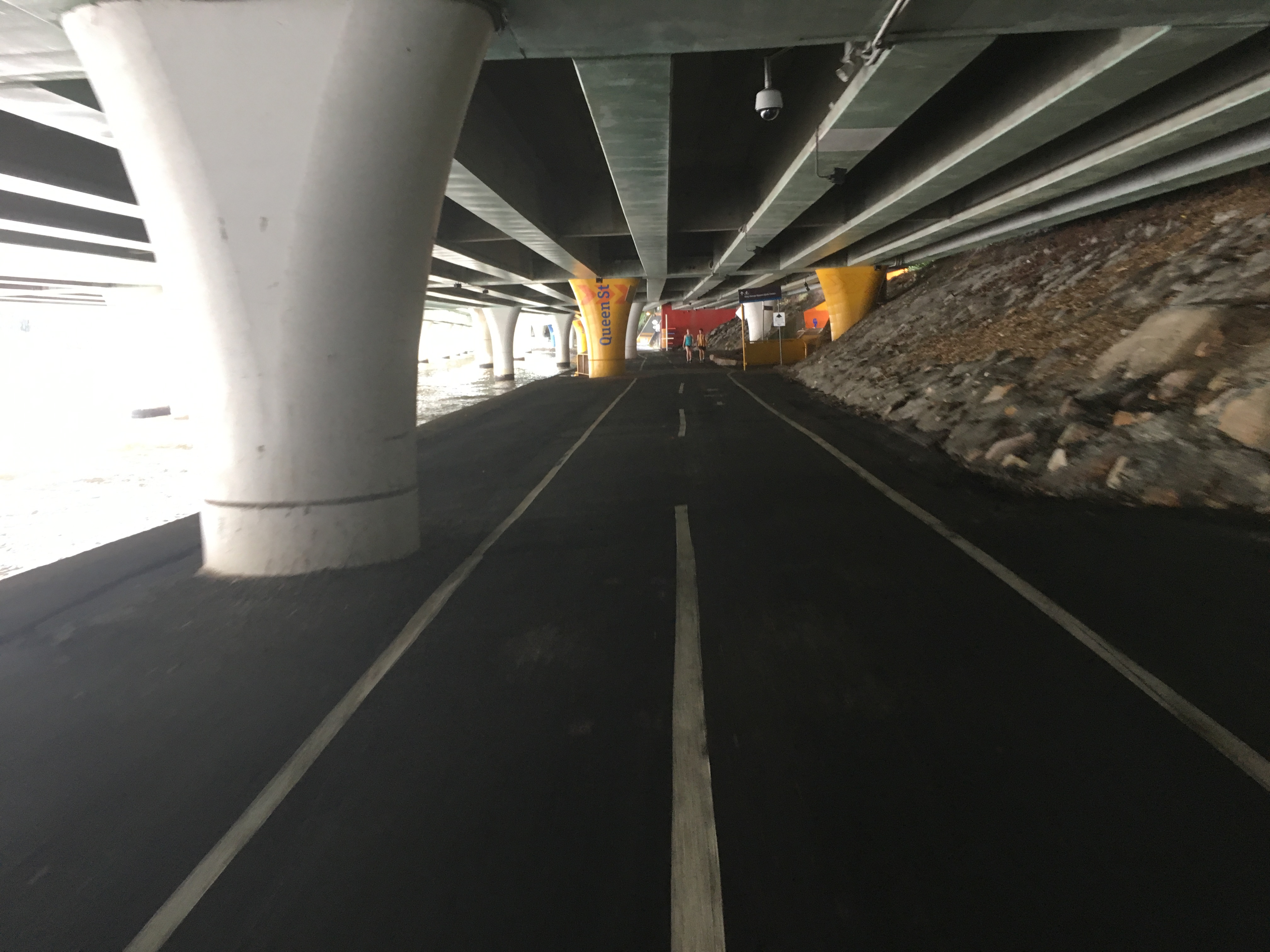 I left the river banks and headed for Mount Coot-tha, which is more of a hill really…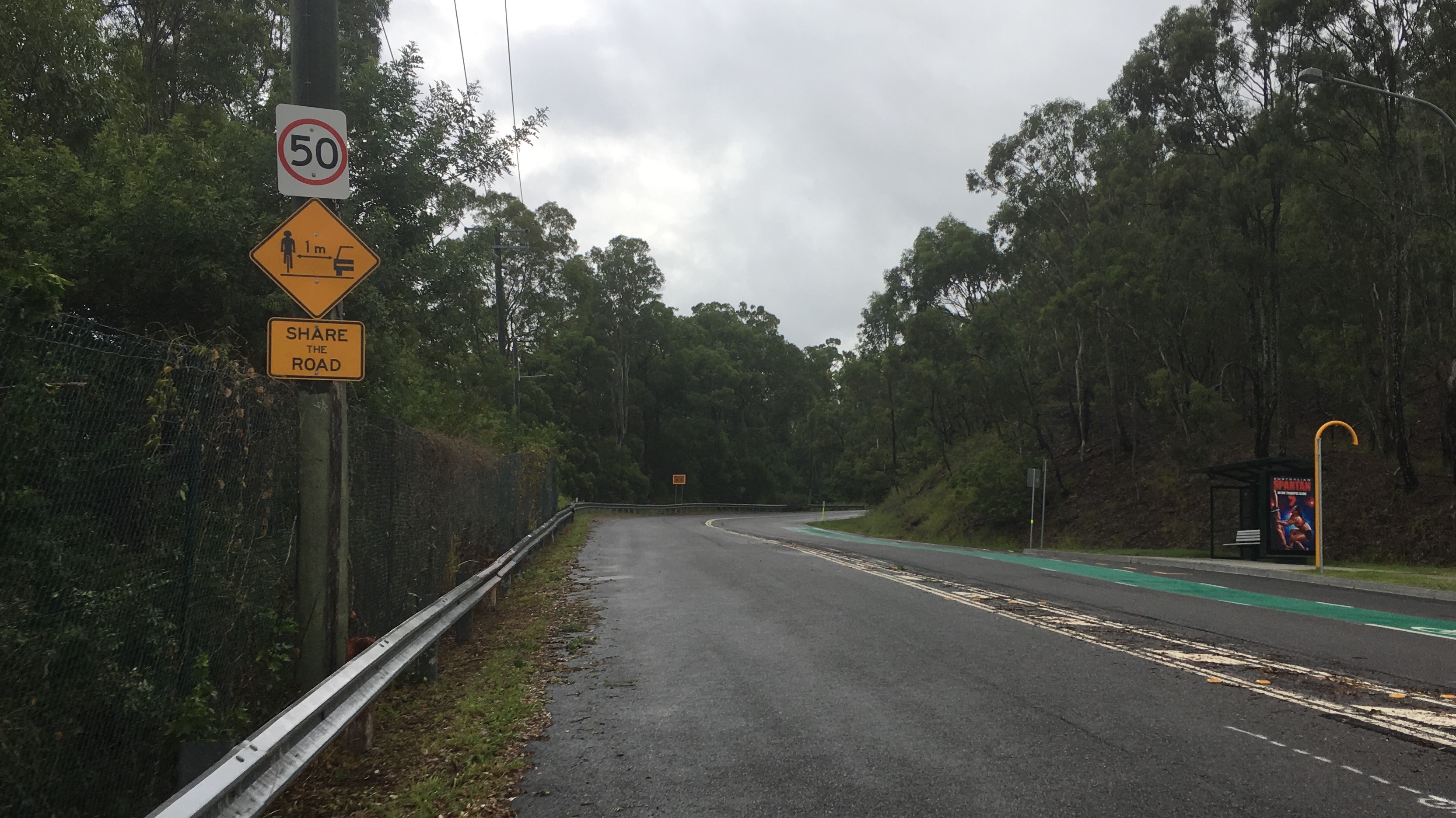 The view is great and the scenic road up there great for road biking, even though on an MTB.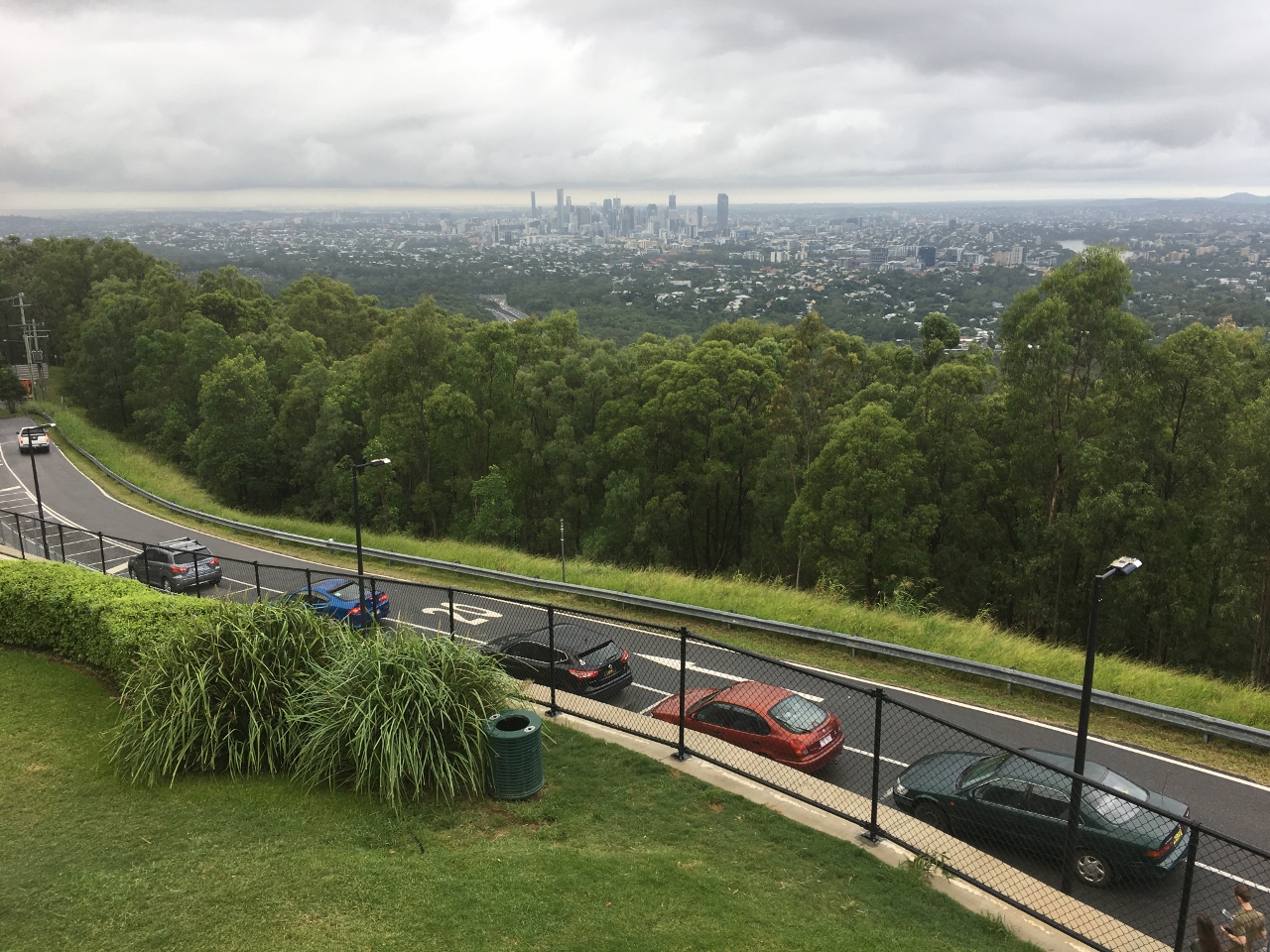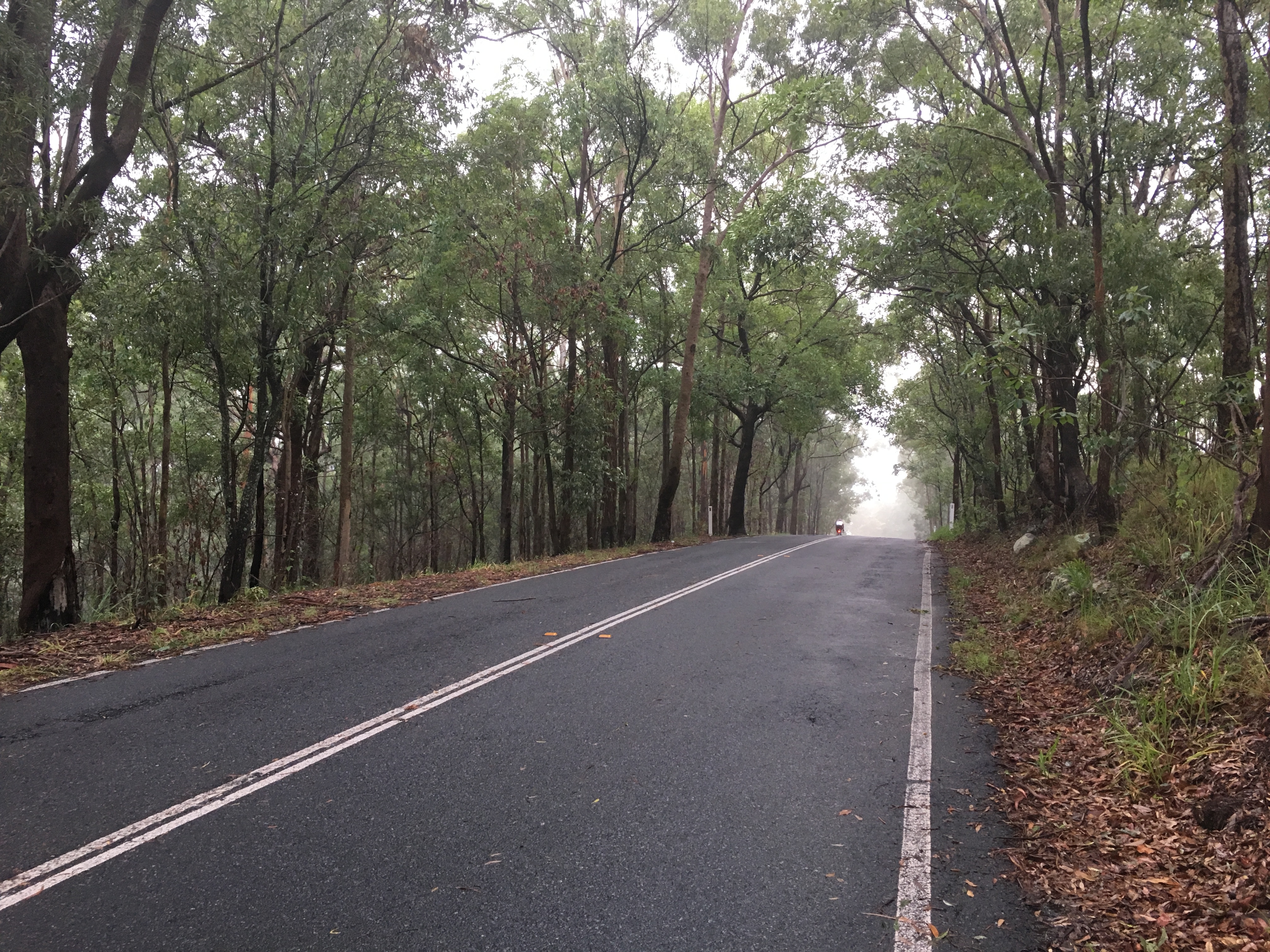 From there I just picked streets randomly over the hills enjoying some urban cruising. Amongst other enjoying the set-up of power lines that I wouldn't associate with such a developed country… Anyway, the cafes are more developed 🙂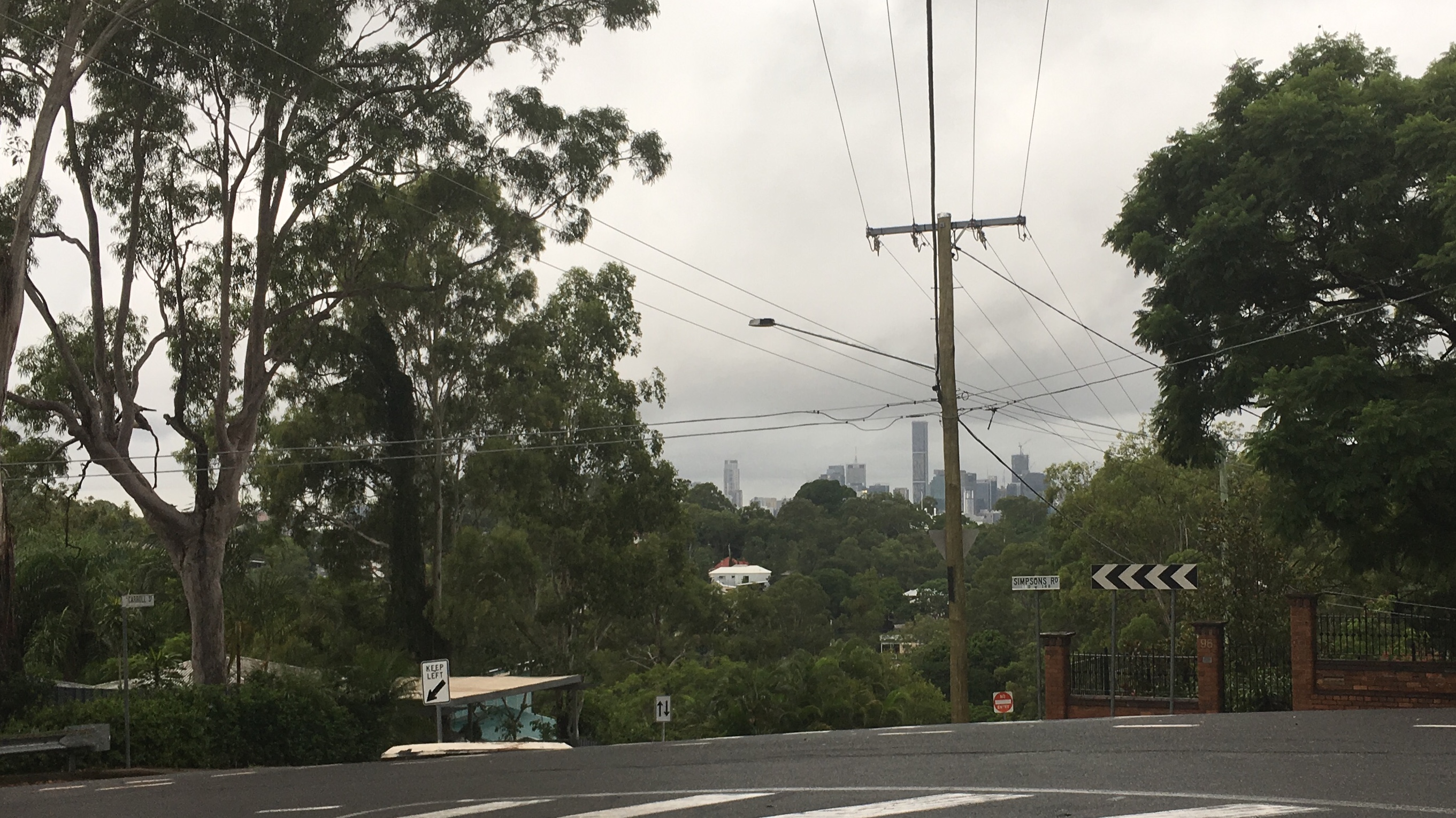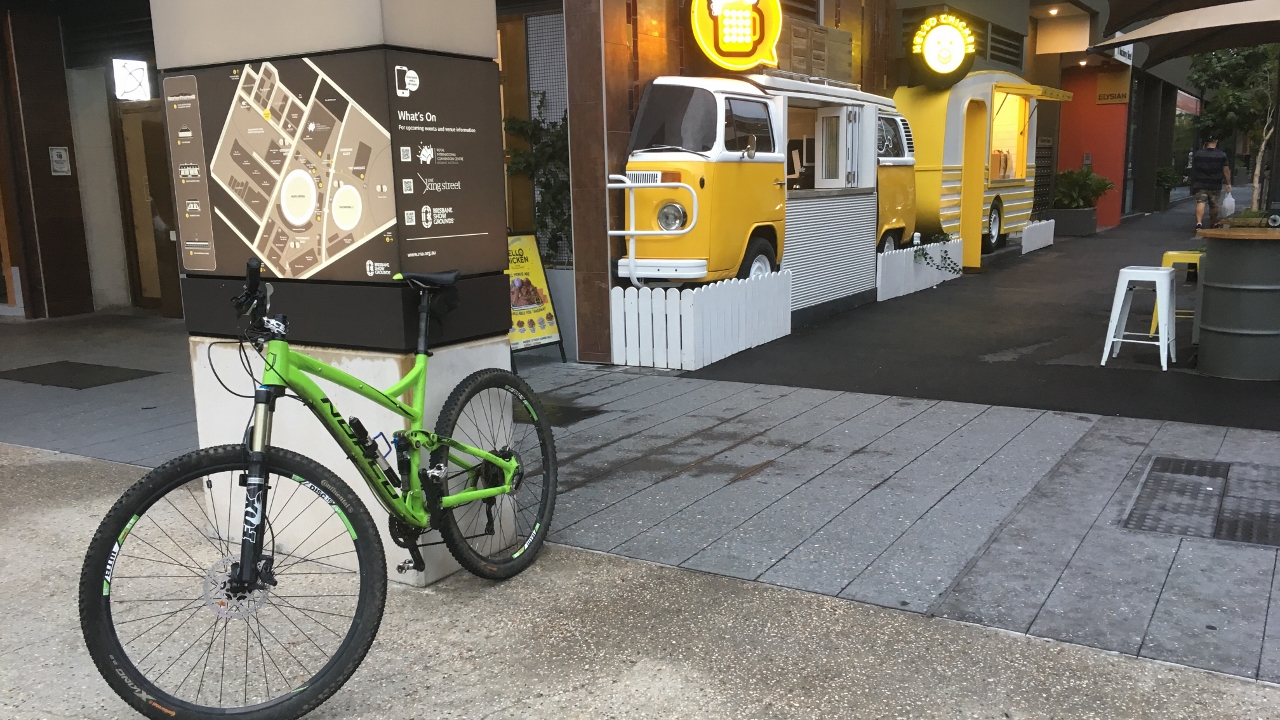 Sunday was more promising. Got going to meet up with Paul some 10-ish kilometers away.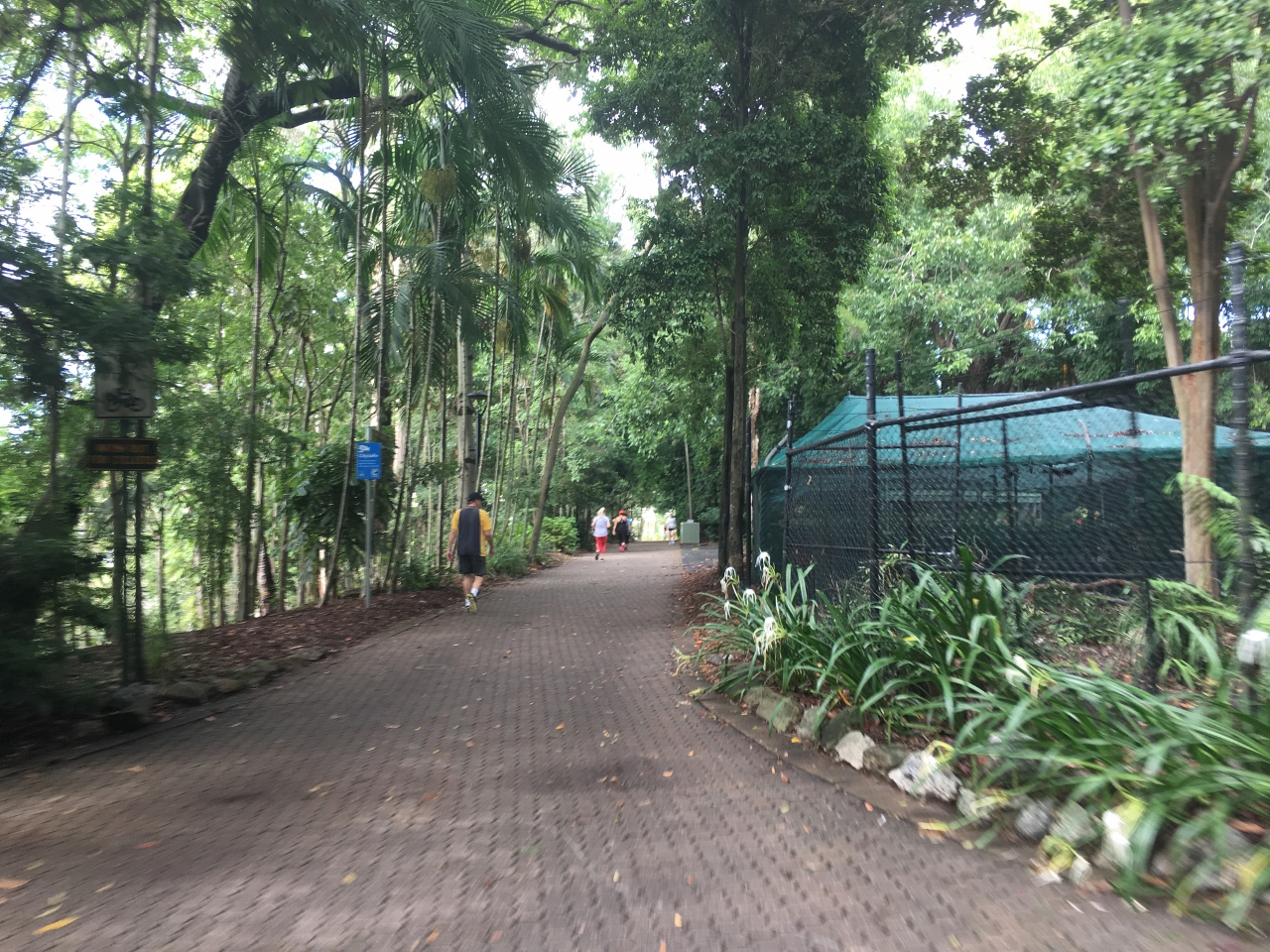 Road bikers having a coffee on the bridge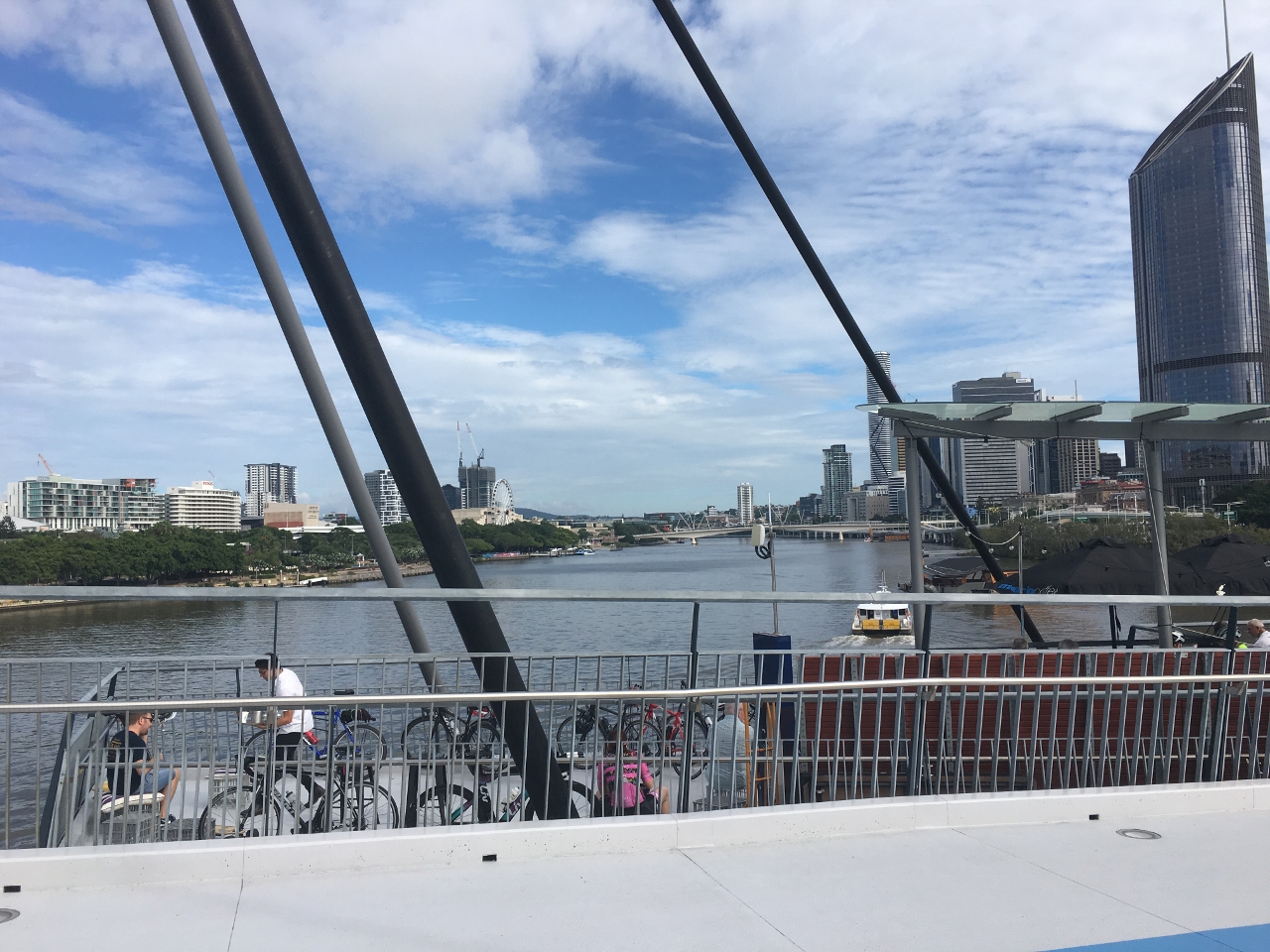 Amazing bike lanes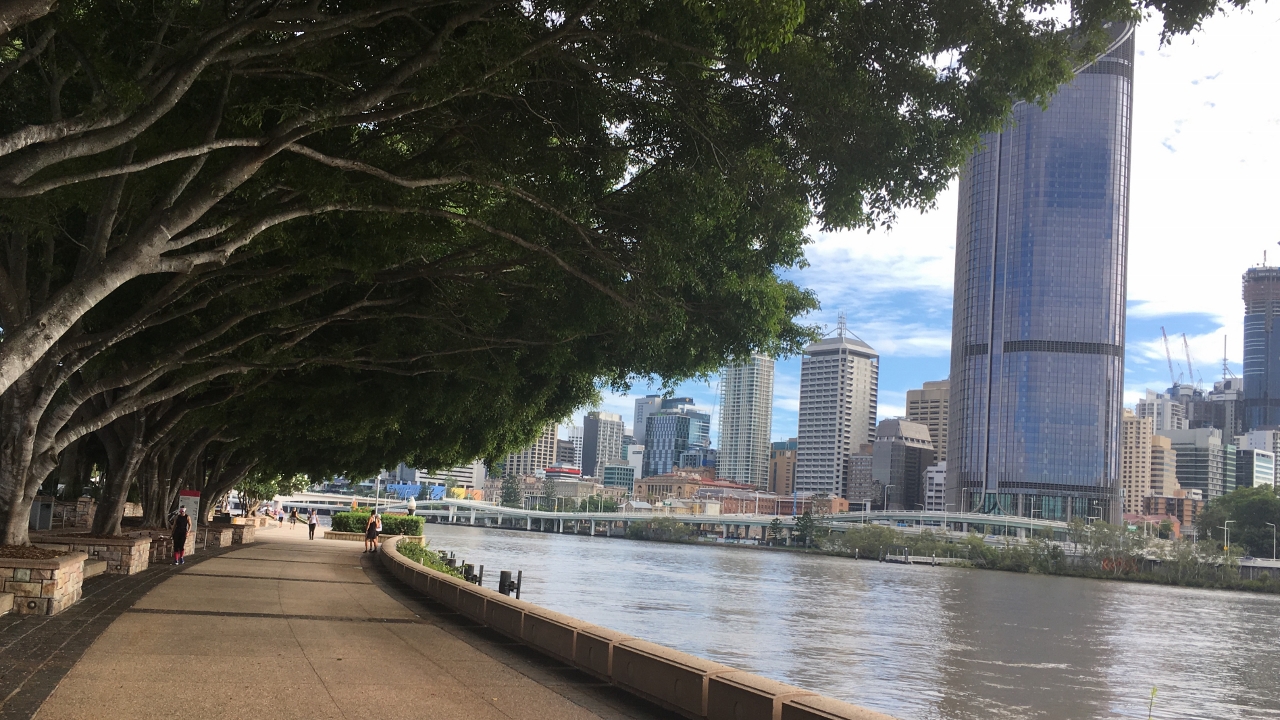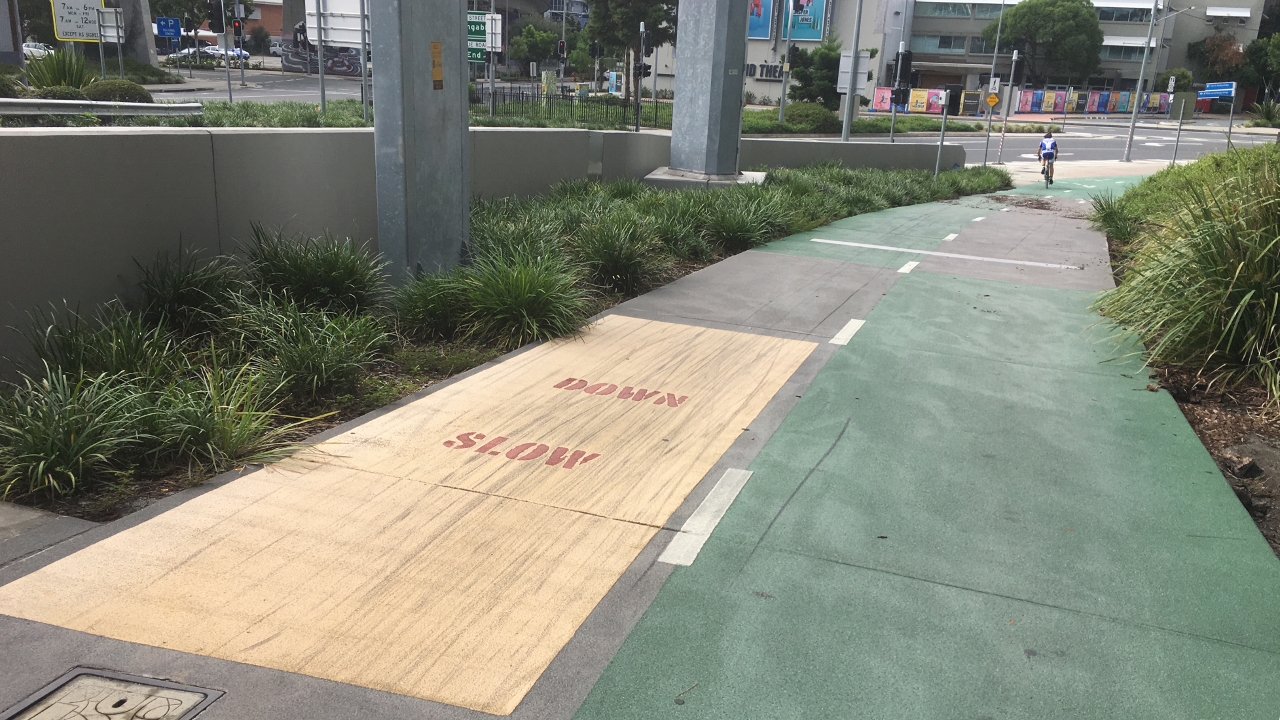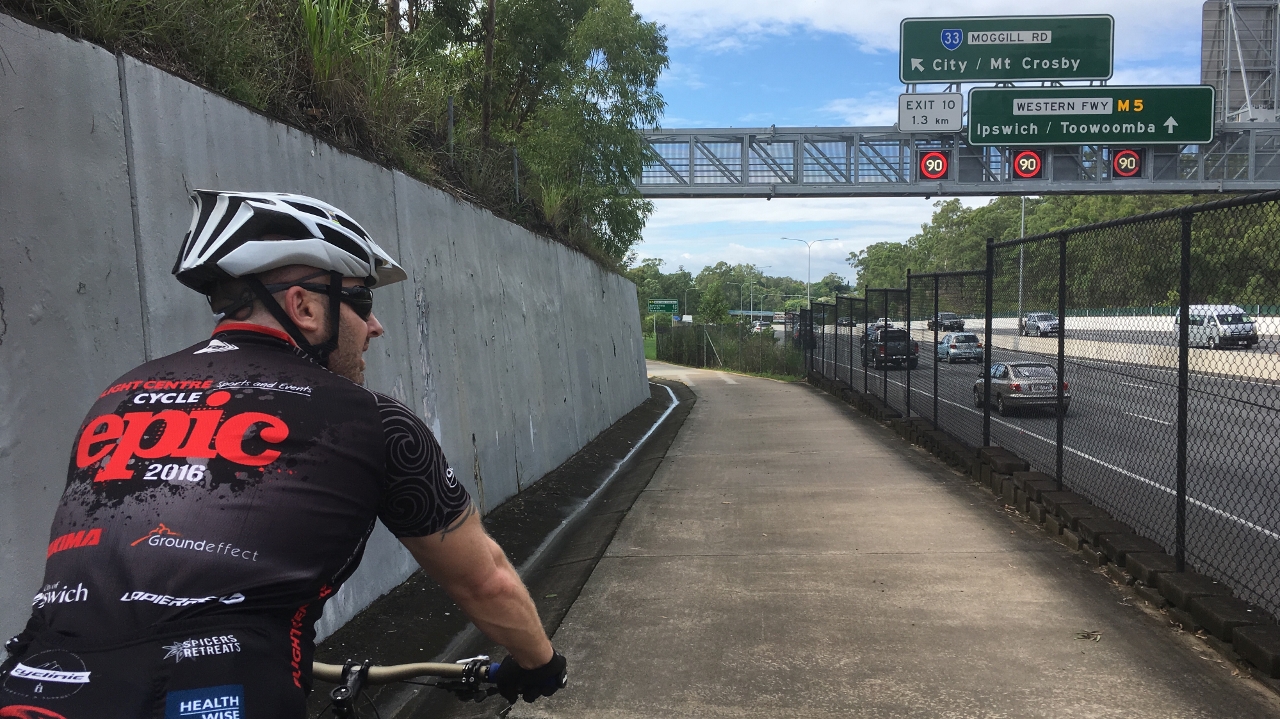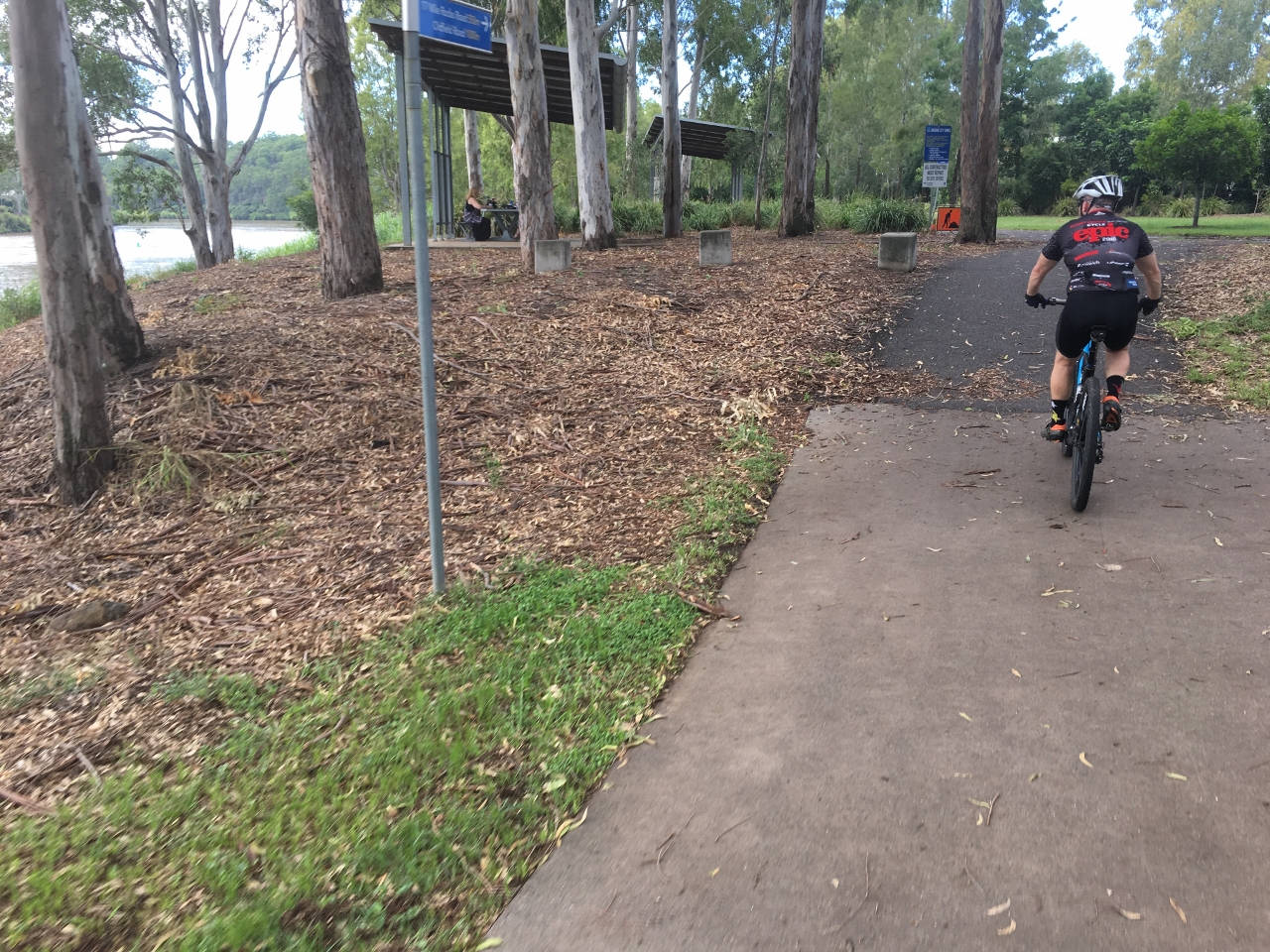 We stop for a long coffee break and good chat at Rocks Riverside Park and then head back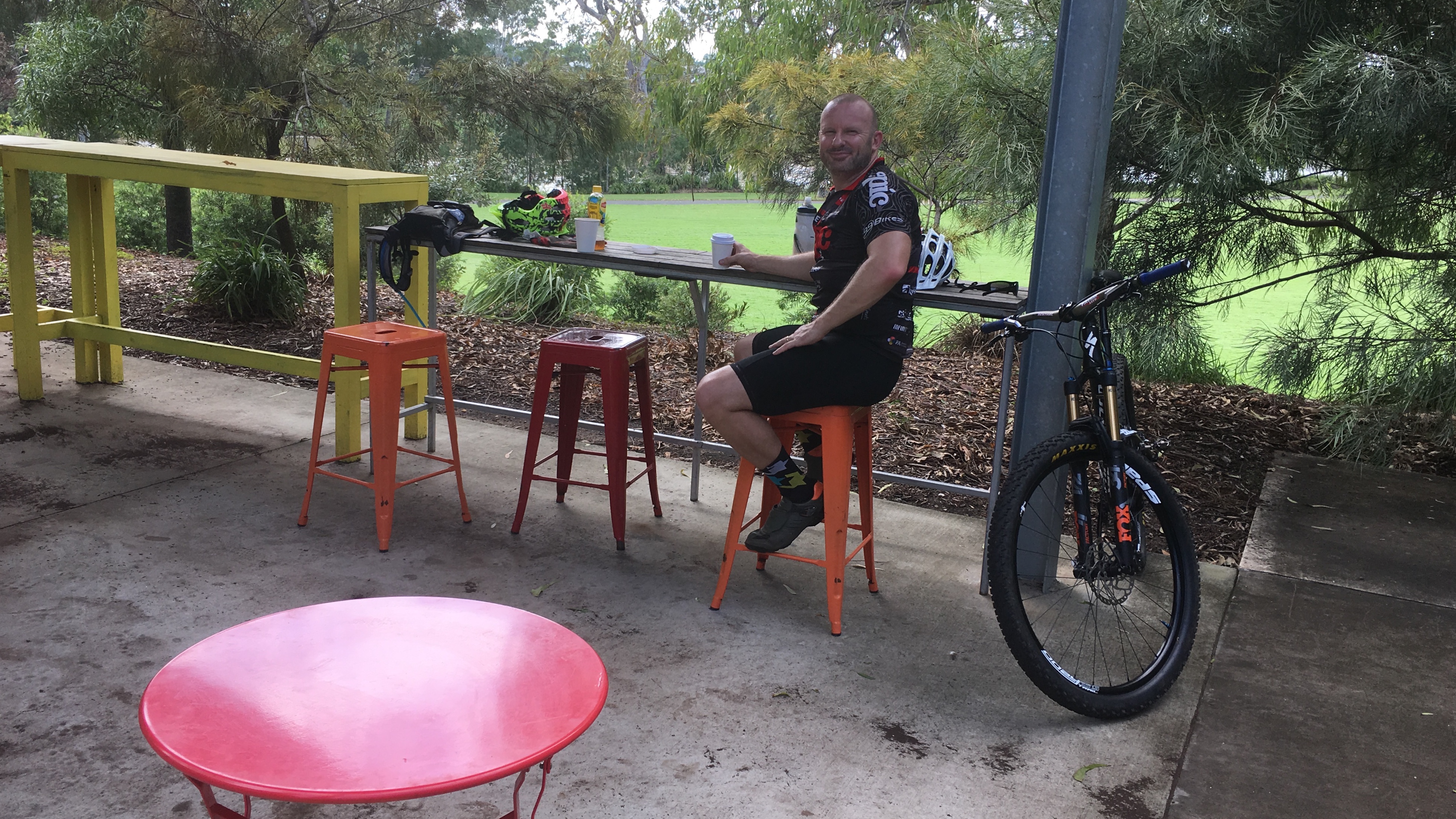 I can't get enough (what's new?) so I head up Mount Coot-tha again. This time so warm and humid that I almost get a bit dizzy. Last part I finally get some dirt under the tires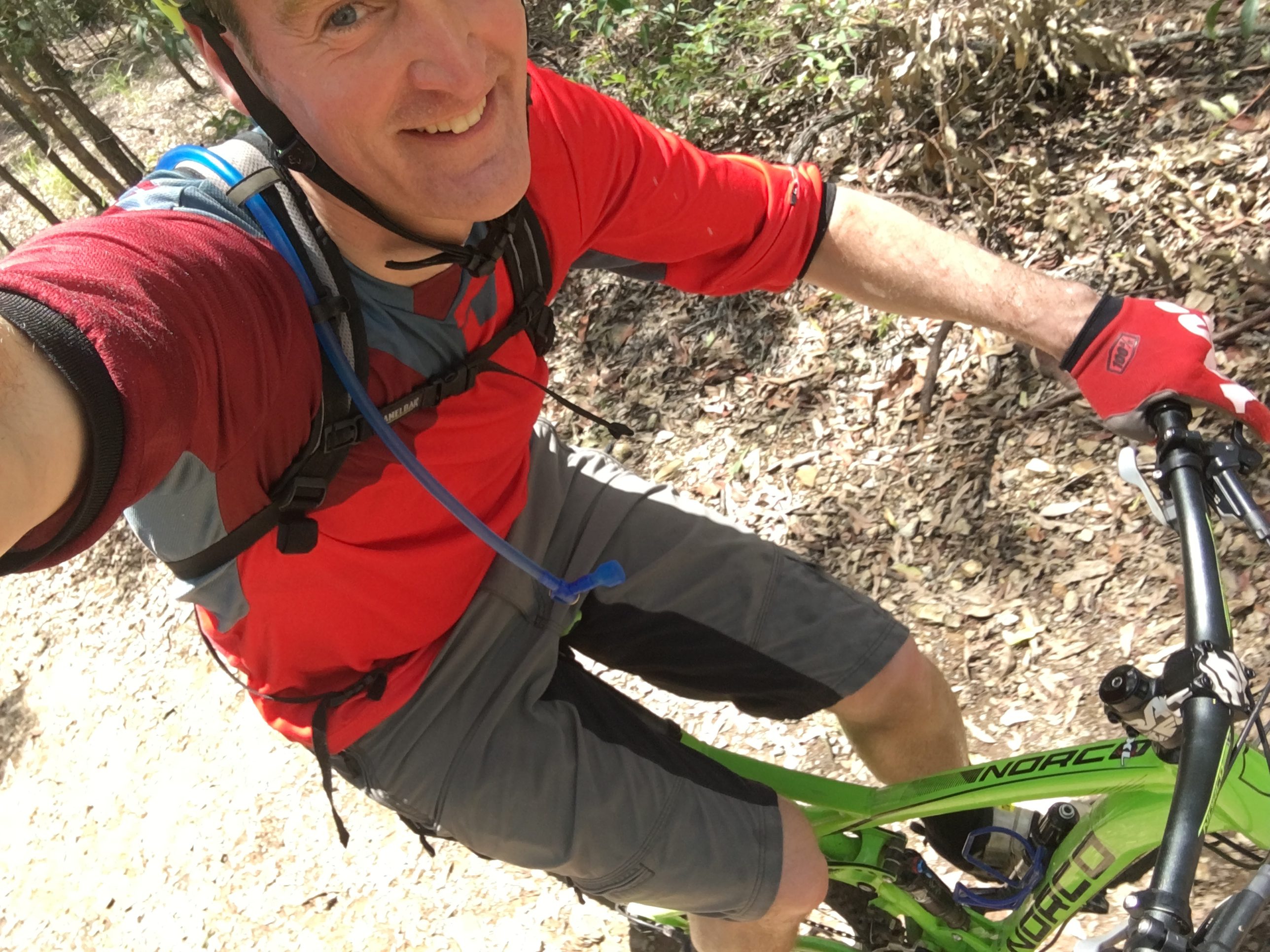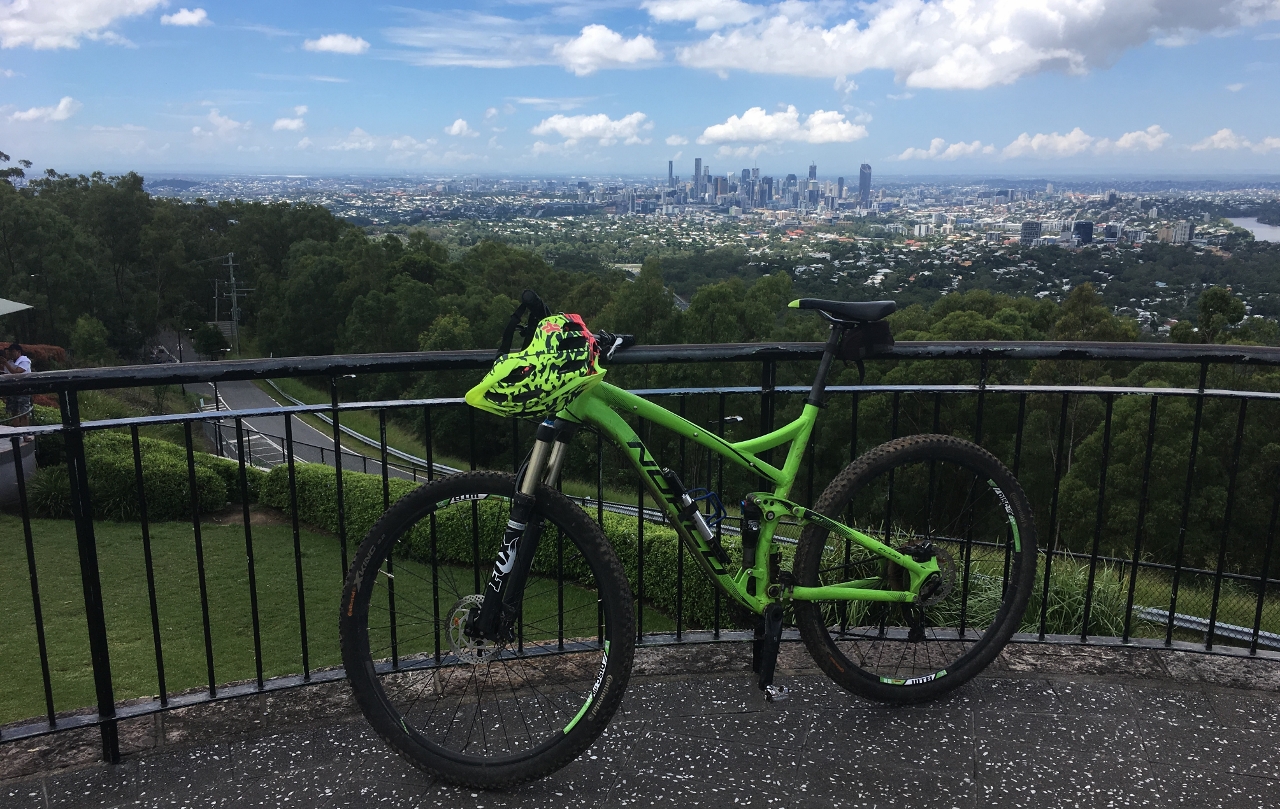 At the end I get to see what the weather should have been during the week…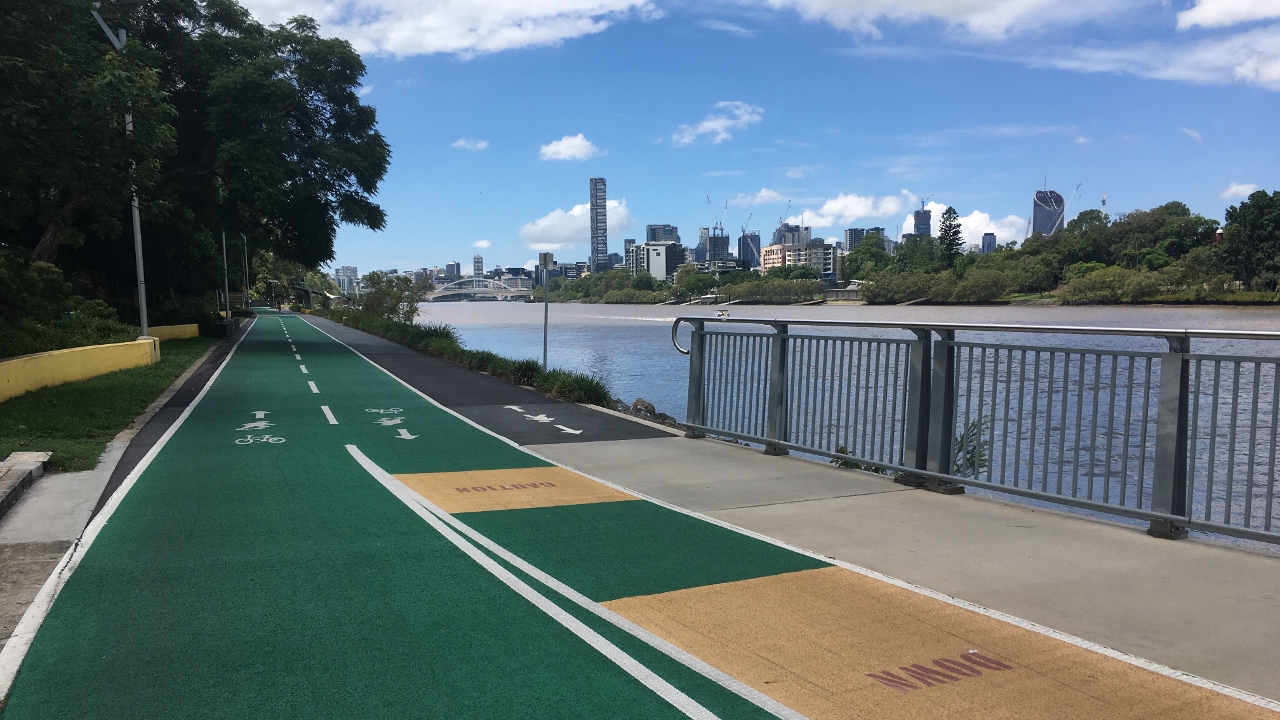 ---