This turned out to be one of those real adventure days. We had checked bikemap but hadn't learnt from previous experience where the rides where totally outdated. Anyway. We took the car to Vadu and waited for Ștefan to finish off some work mails.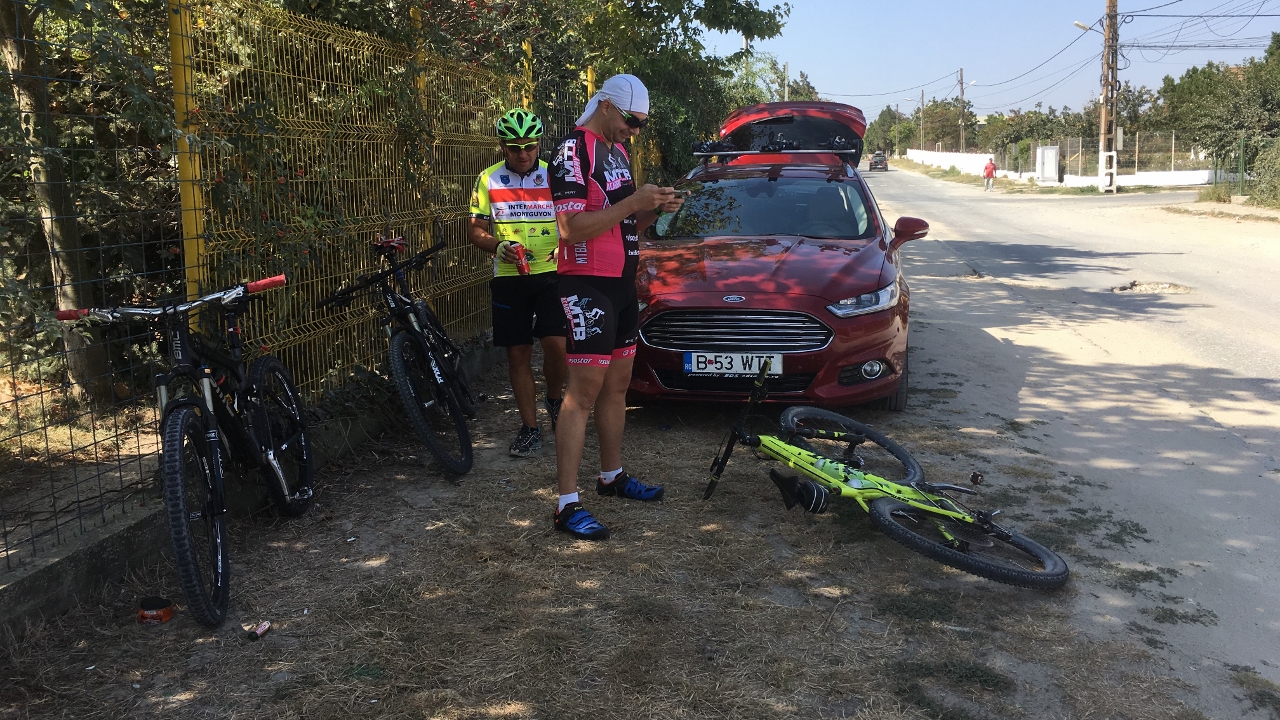 I'm sure they did something important in that old factory back in the days, but not any longer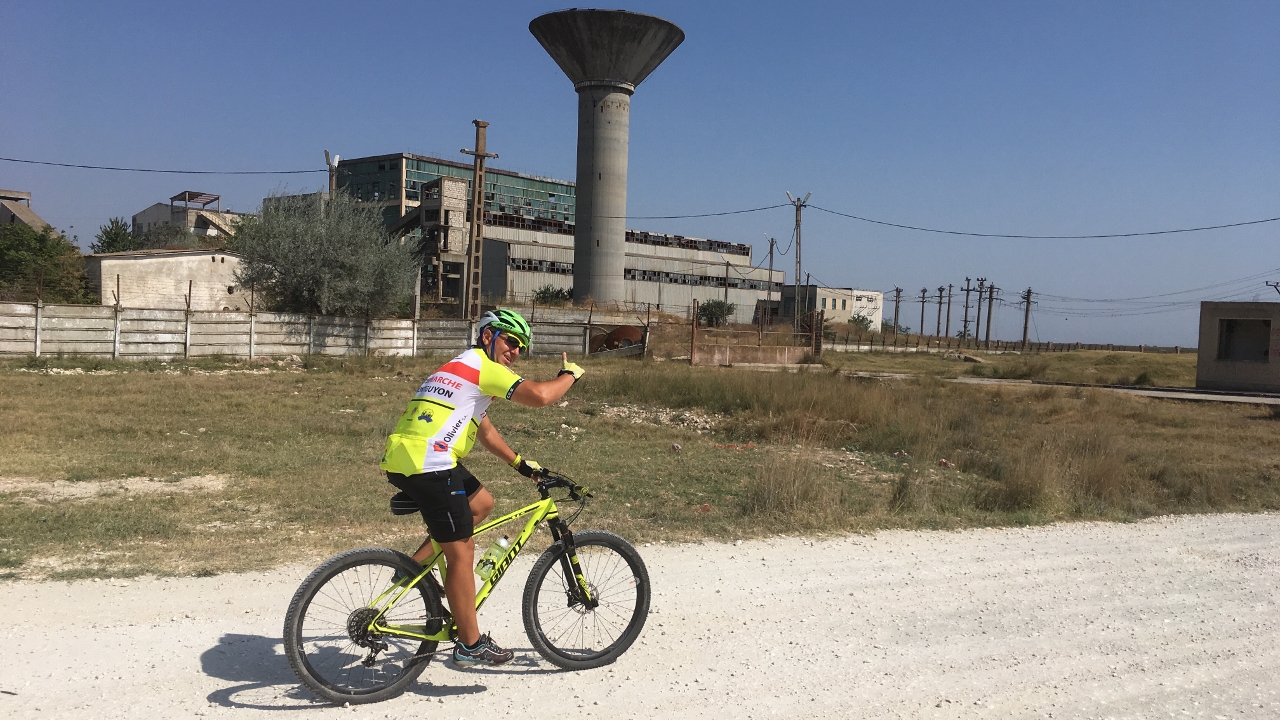 The gateway to some pristine beaches in the Danube Delta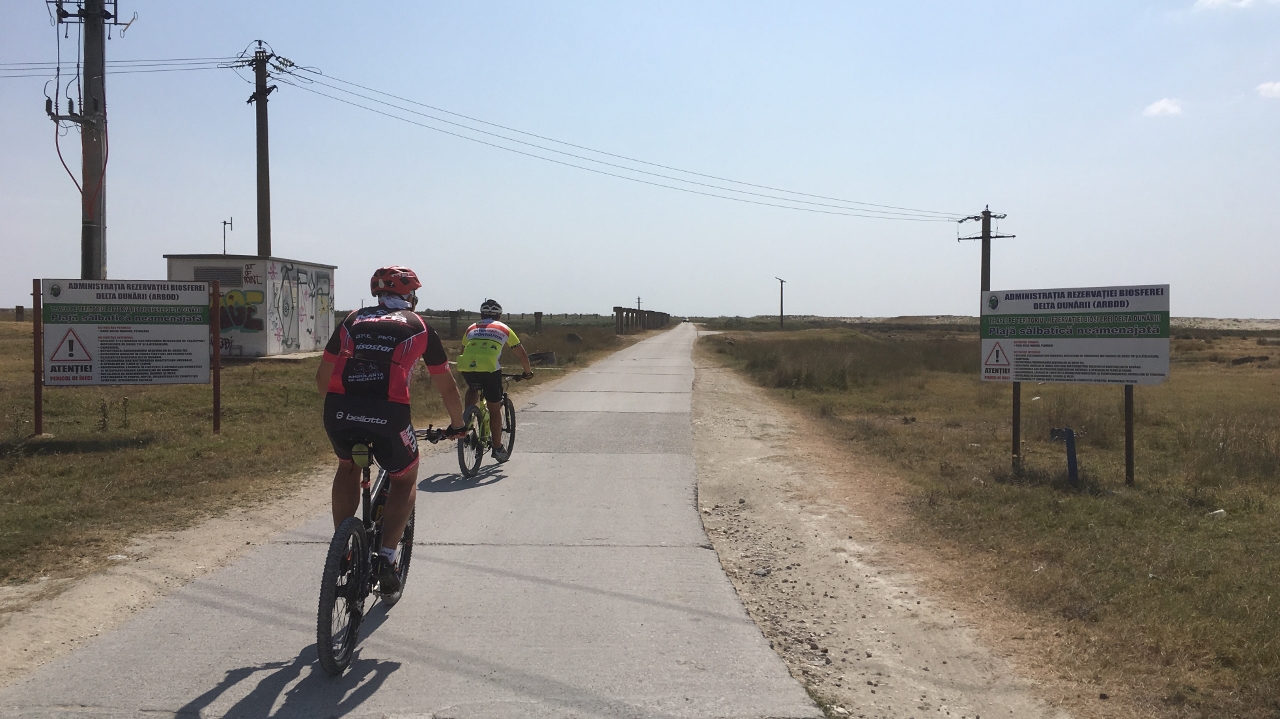 Flat as a pancake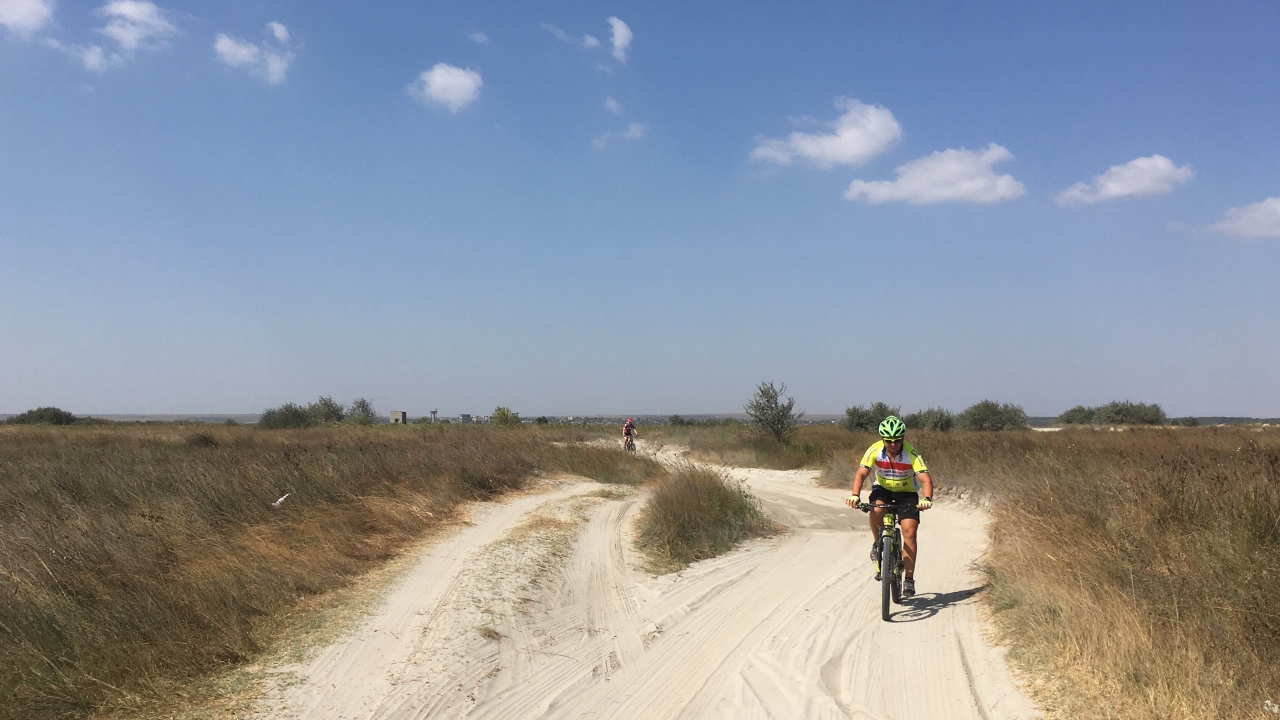 The three amigos …not knowing that a section of two hour riding would be six hours. And not knowing that the planned way back was no more…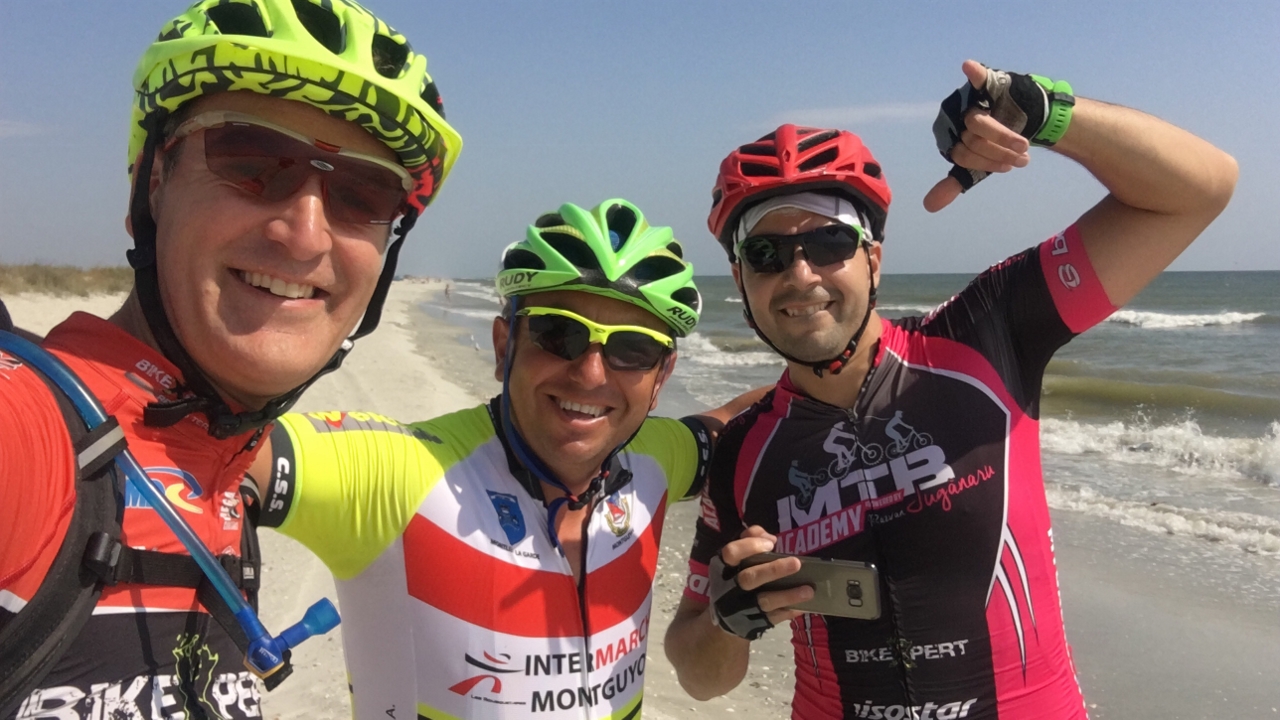 Entering the nature reserve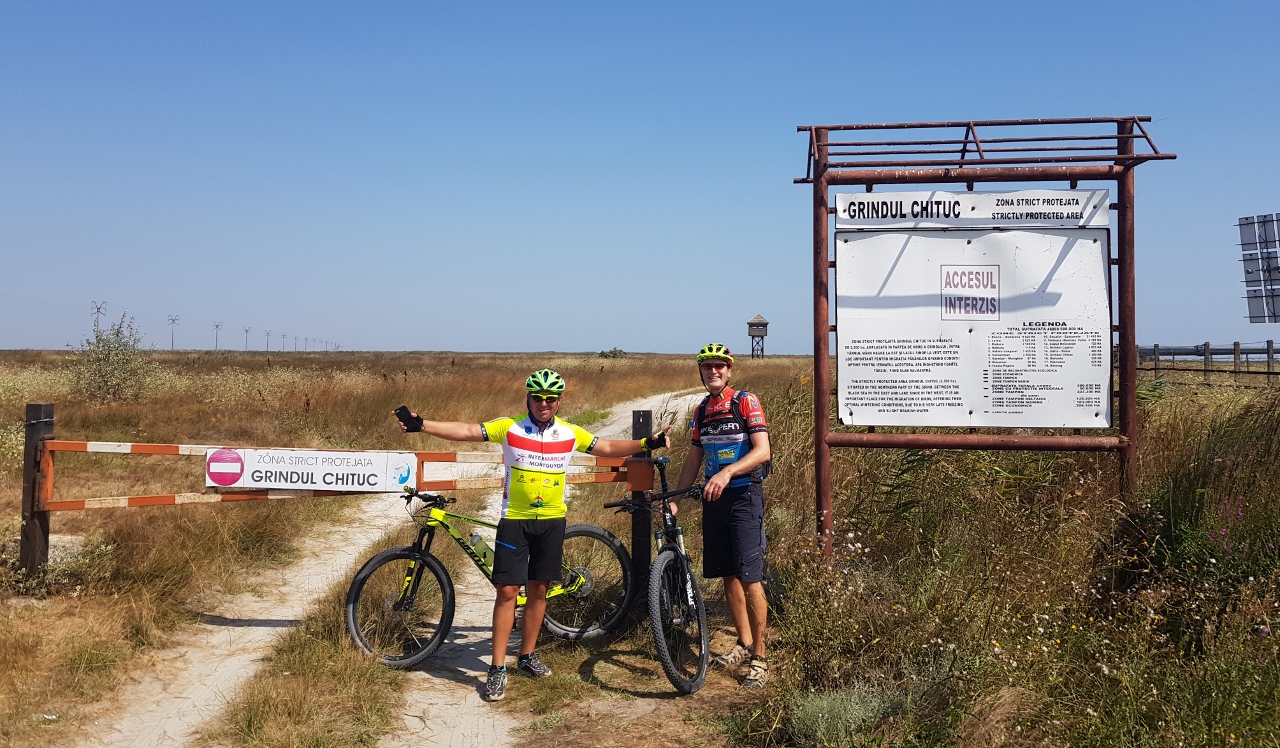 Just us and a flat landscape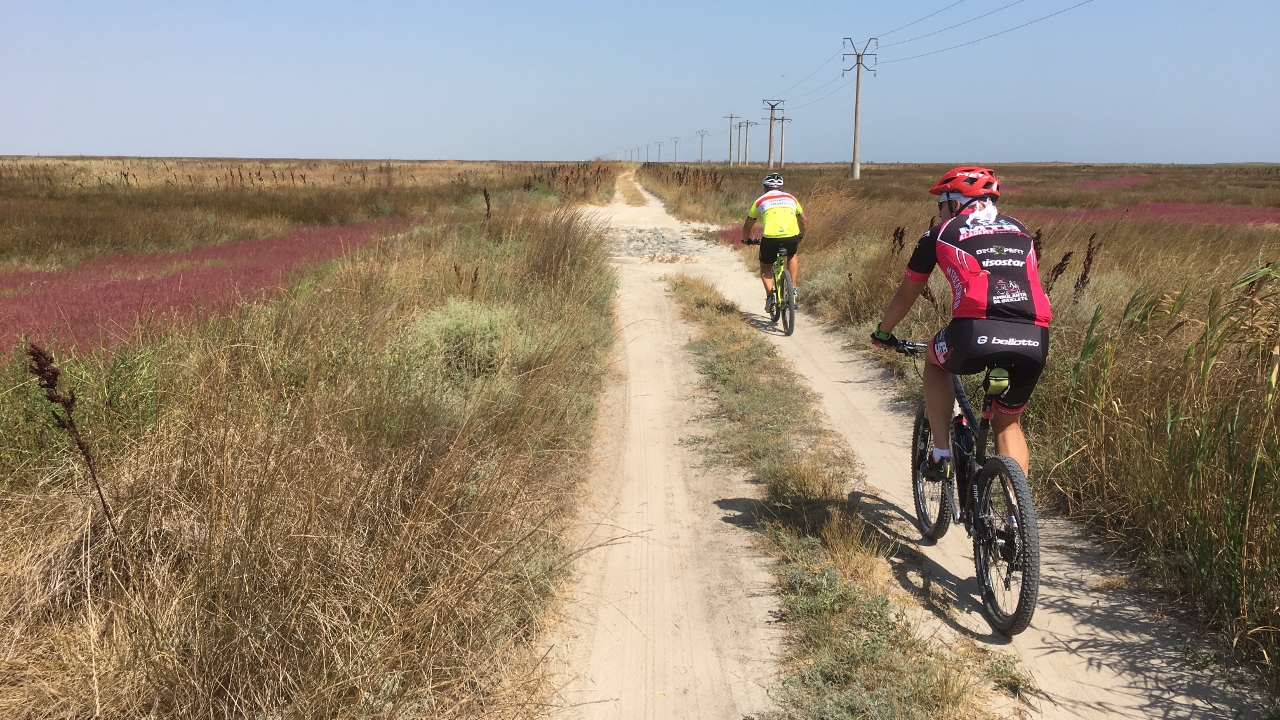 The Black Sea on the right hand side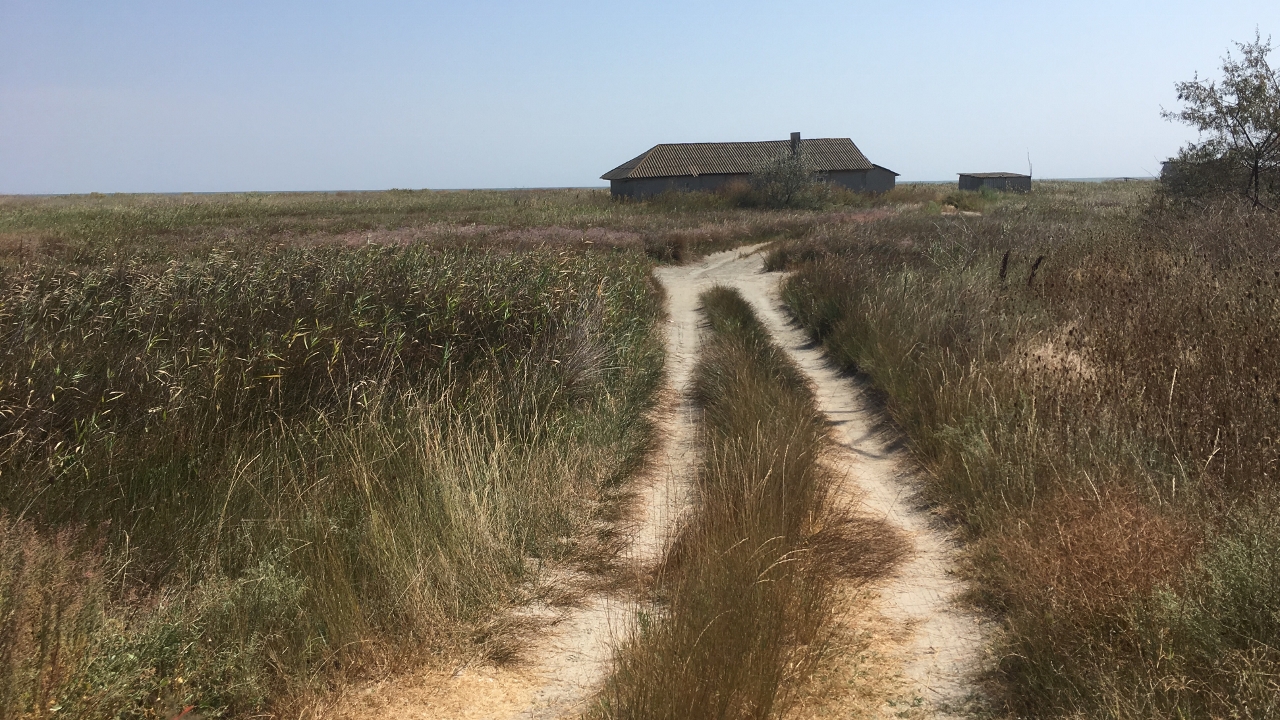 And Lacul Sinoe (lake Sinoe) on the left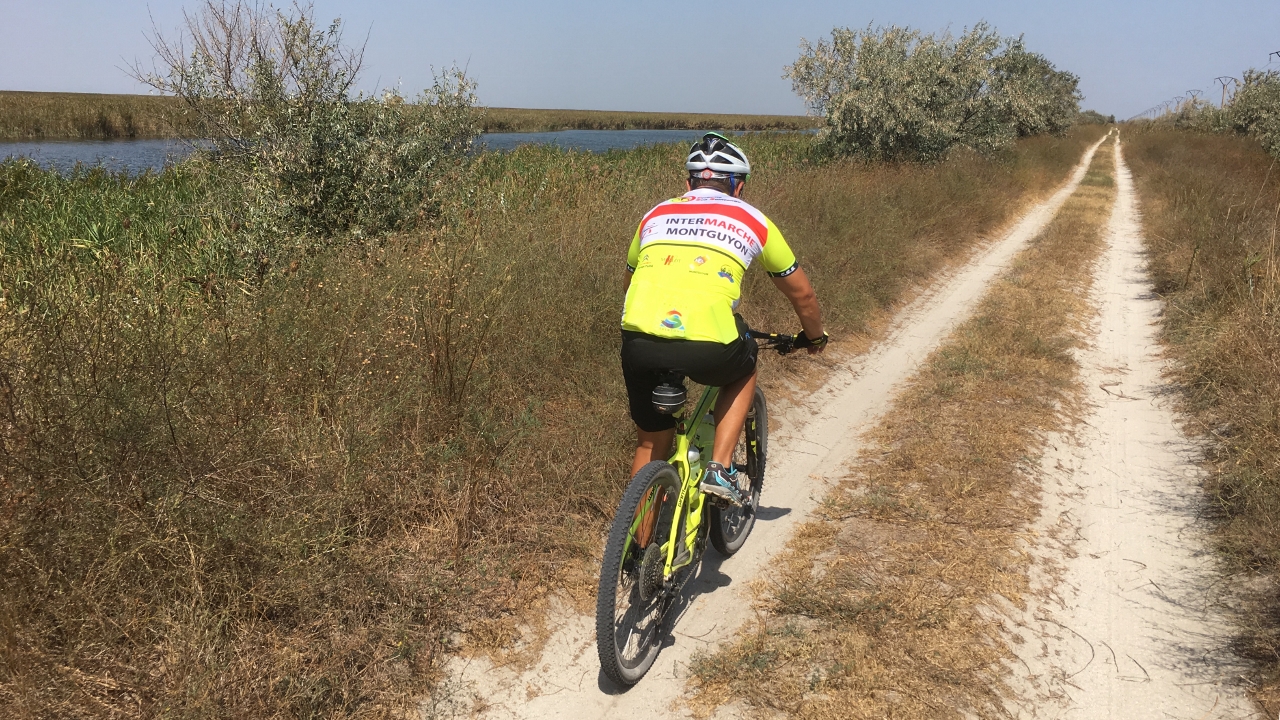 An amazing feeling to have all these miles of untouched beaches all by ourselves. Impossible to resist a swim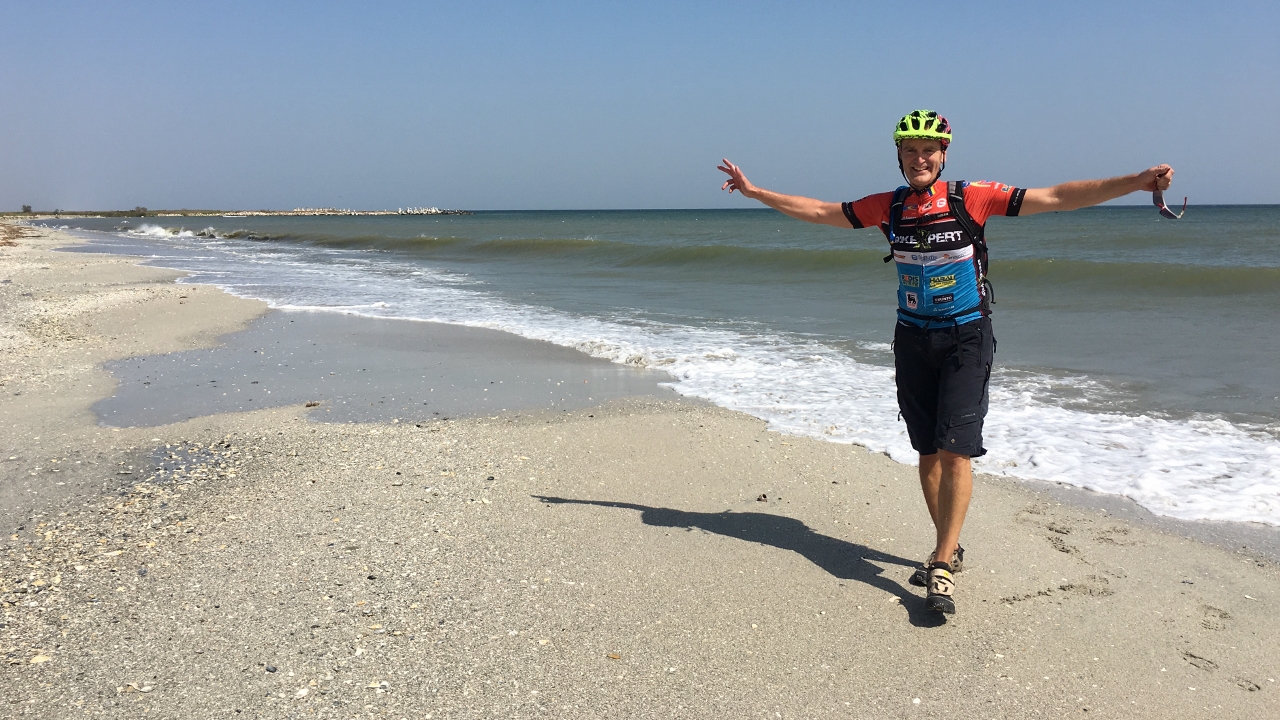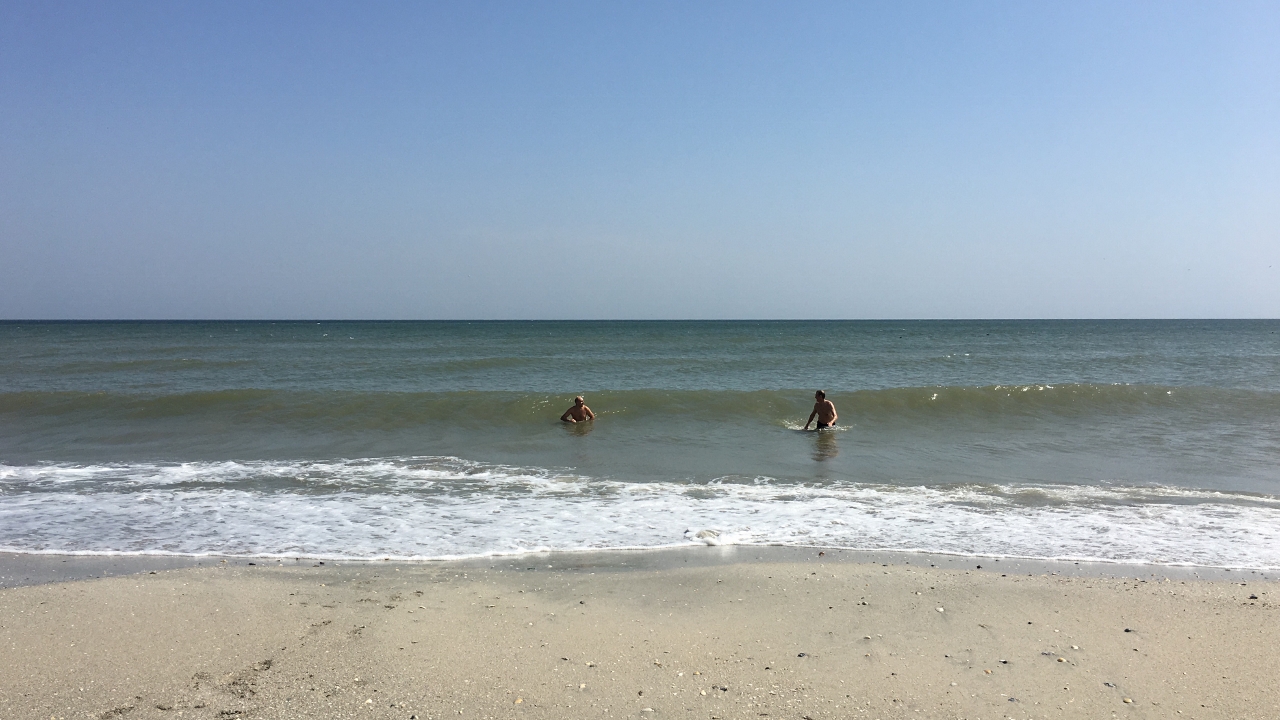 Canalul Edighiol: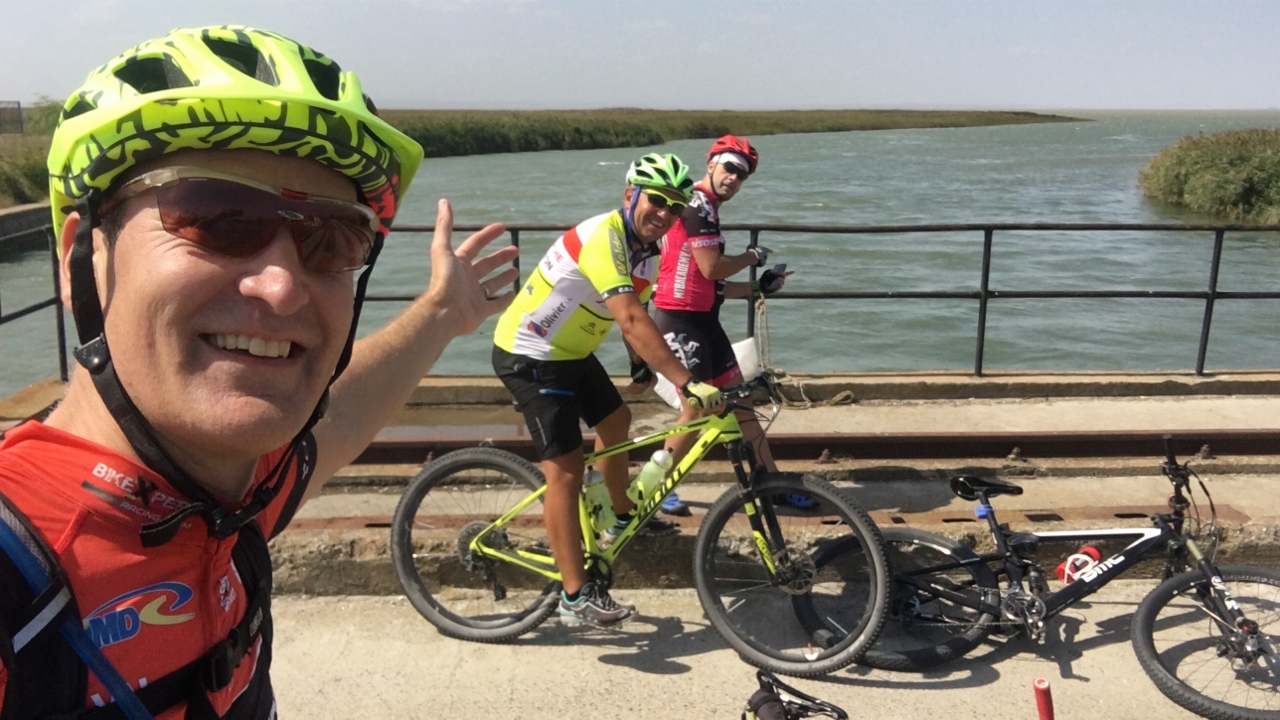 The "road" gets more and more sandy but we manage to keep going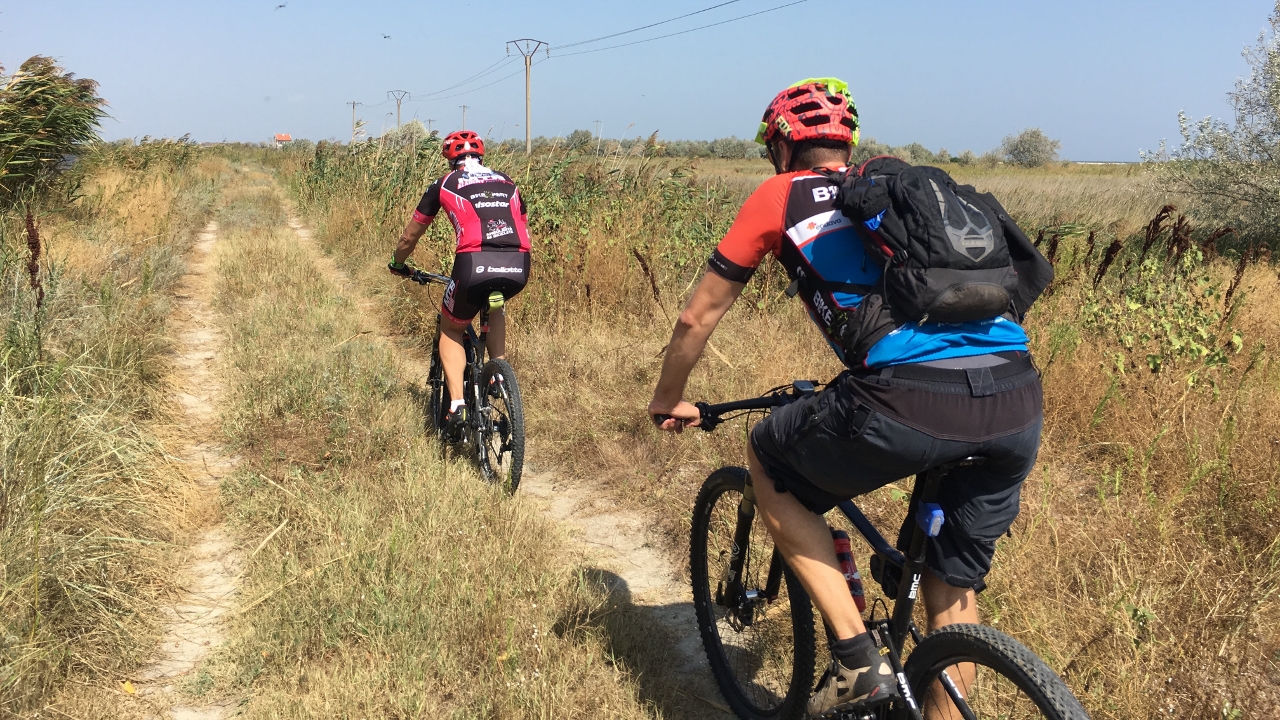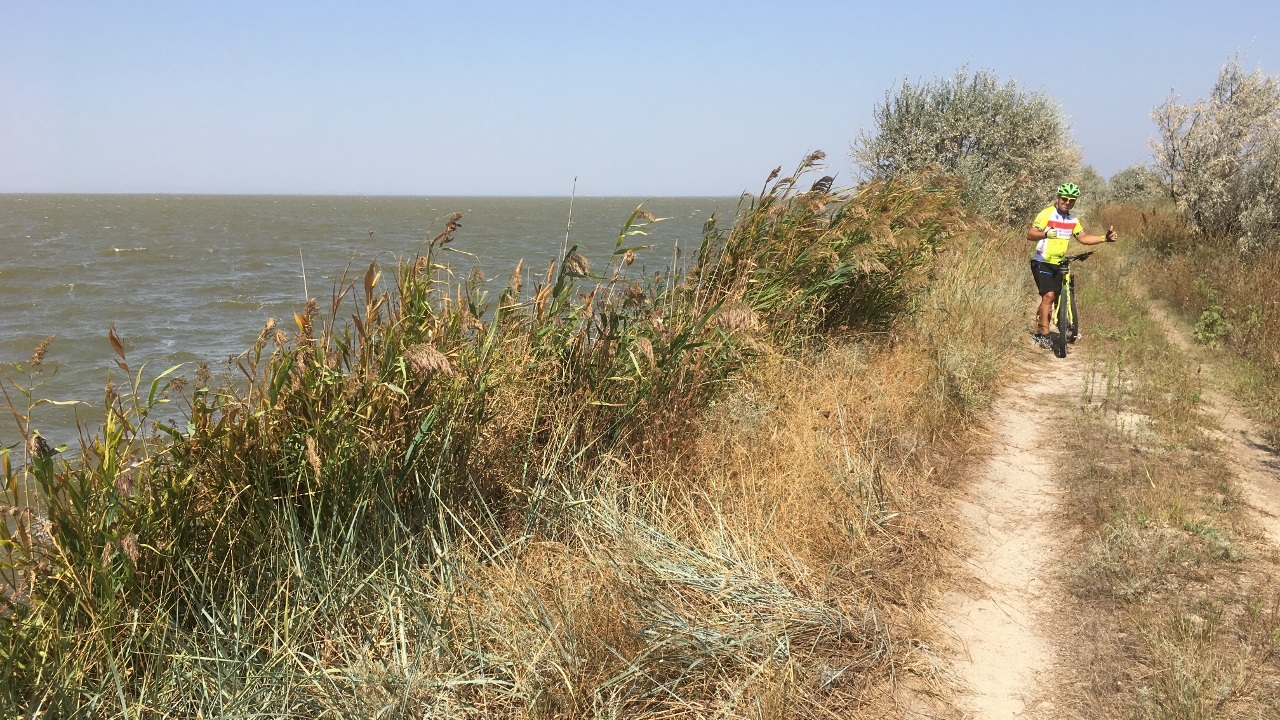 We reach Canalul Periboina. A good example of the crazy stuff that was going on during the Ceaușescu era. The idea was to let fish enter Lacul Sinoe from the Black Sea but then trap them inside the lake with big metal bars in sections in order to have them growing in the lake instead of going back to where they came from. Anyway that's long time ago… Black Sea to the left and the lake to the right.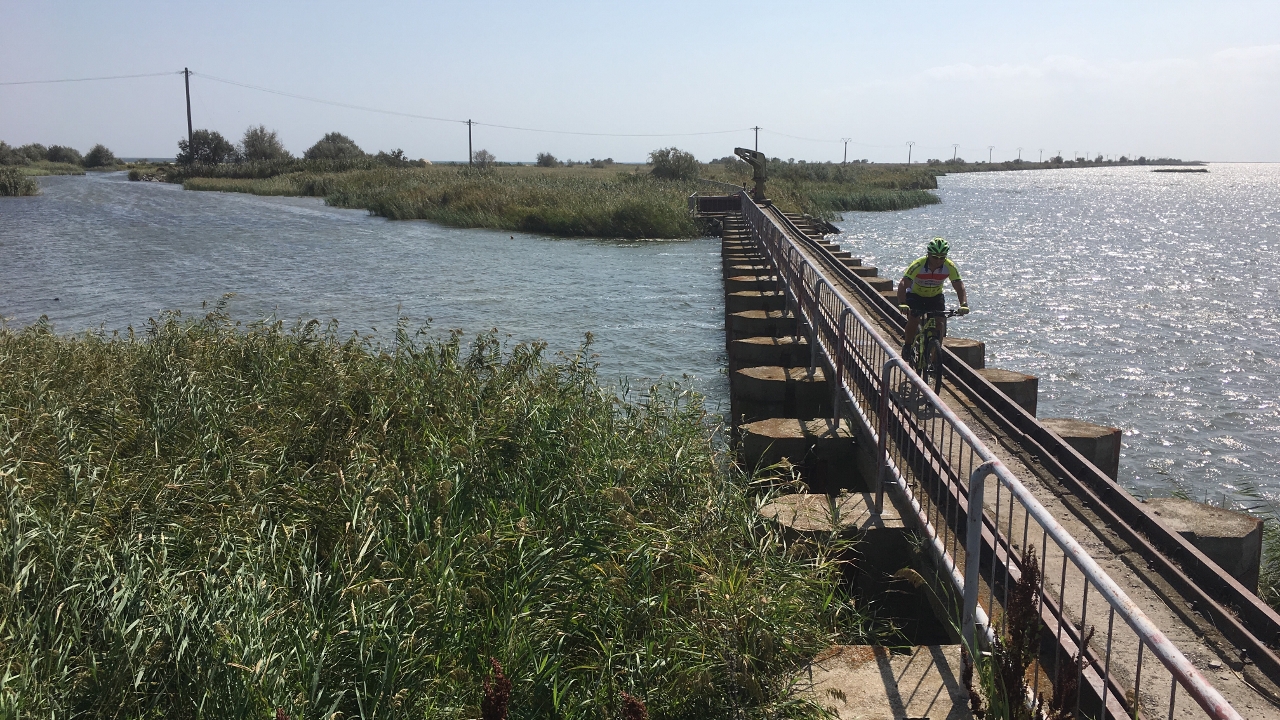 No one around anymore

And no road either…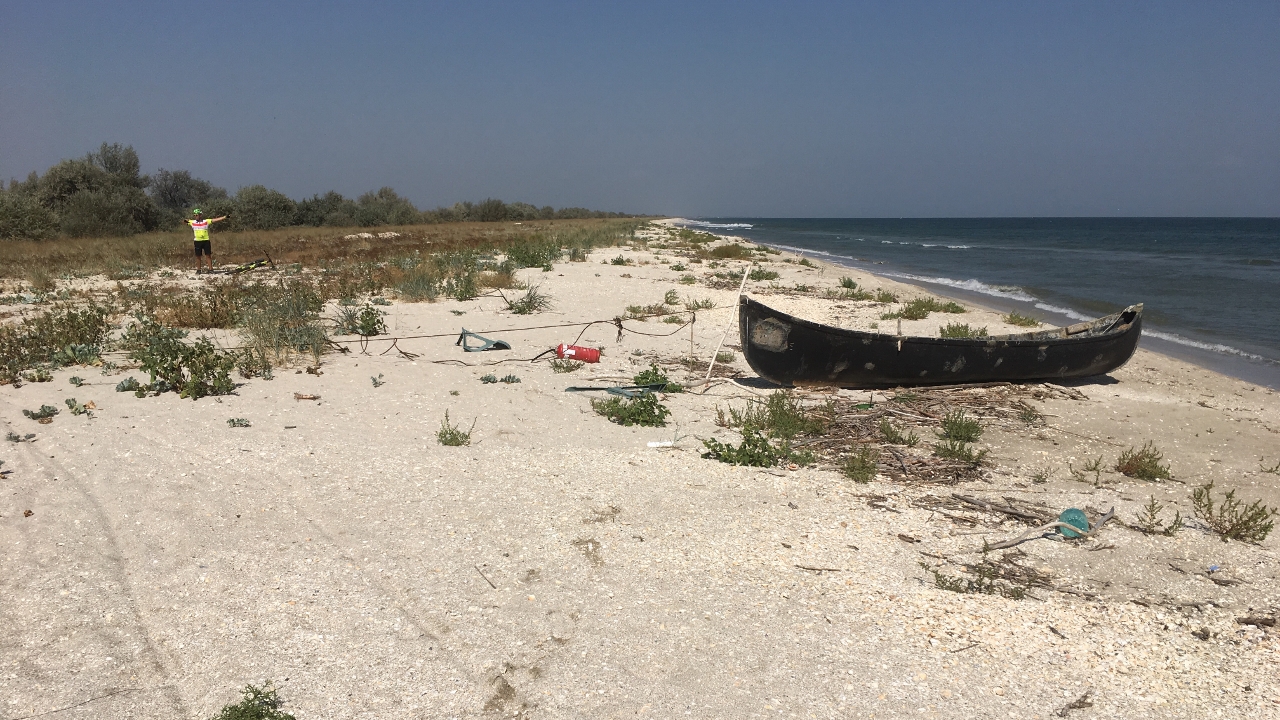 The beach is fantastic but the sand is heavy and it's a bit late to go back and get some fat bikes… We enjoy the vibe but it's really hard work pushing through the sand.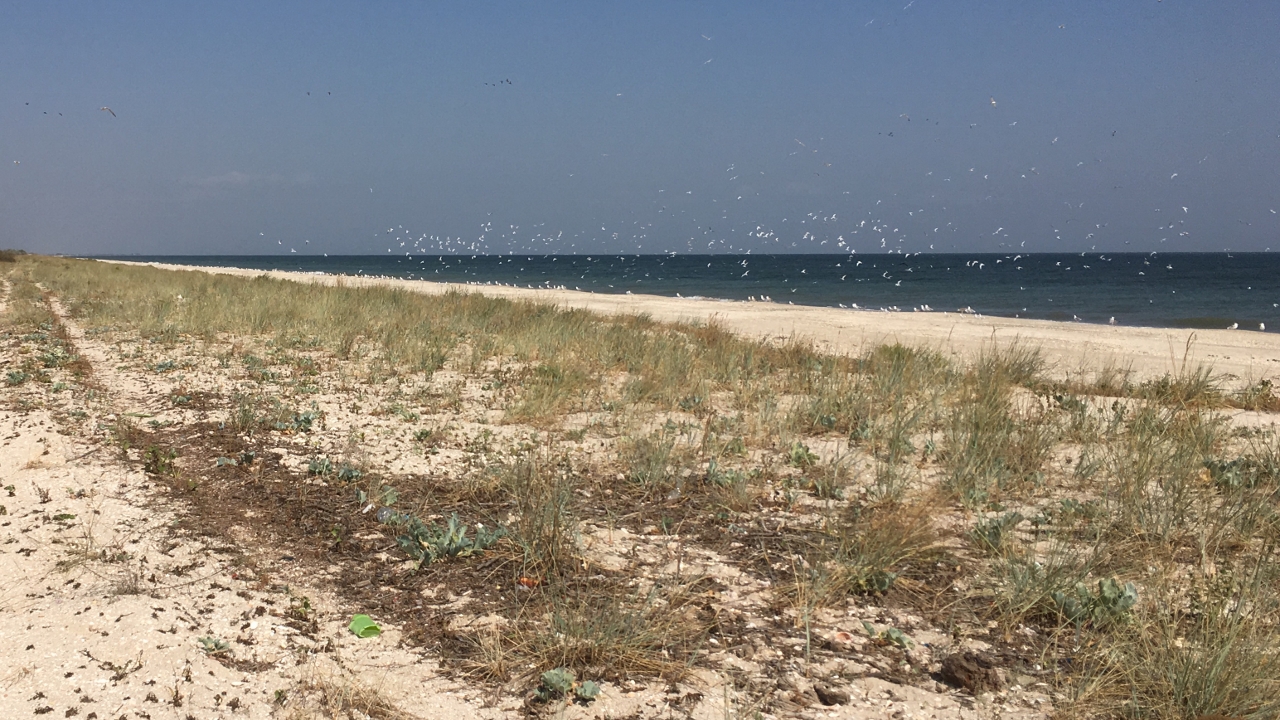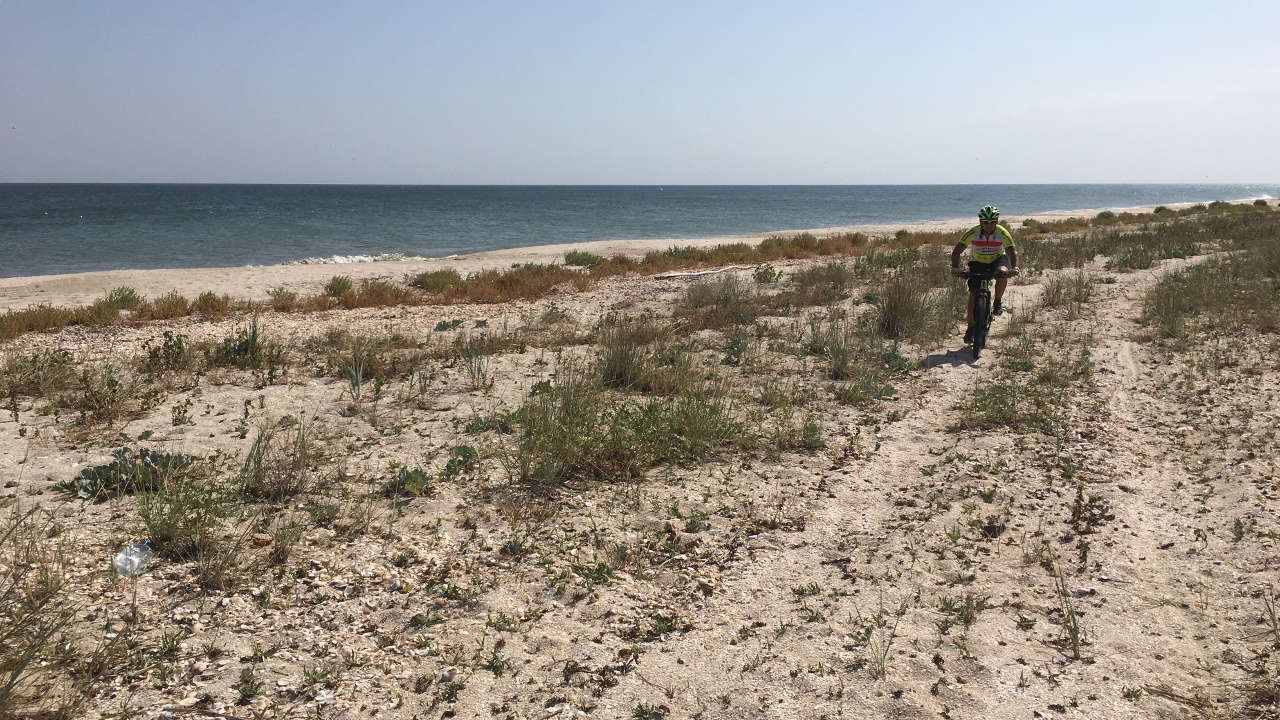 A house "in" the beach front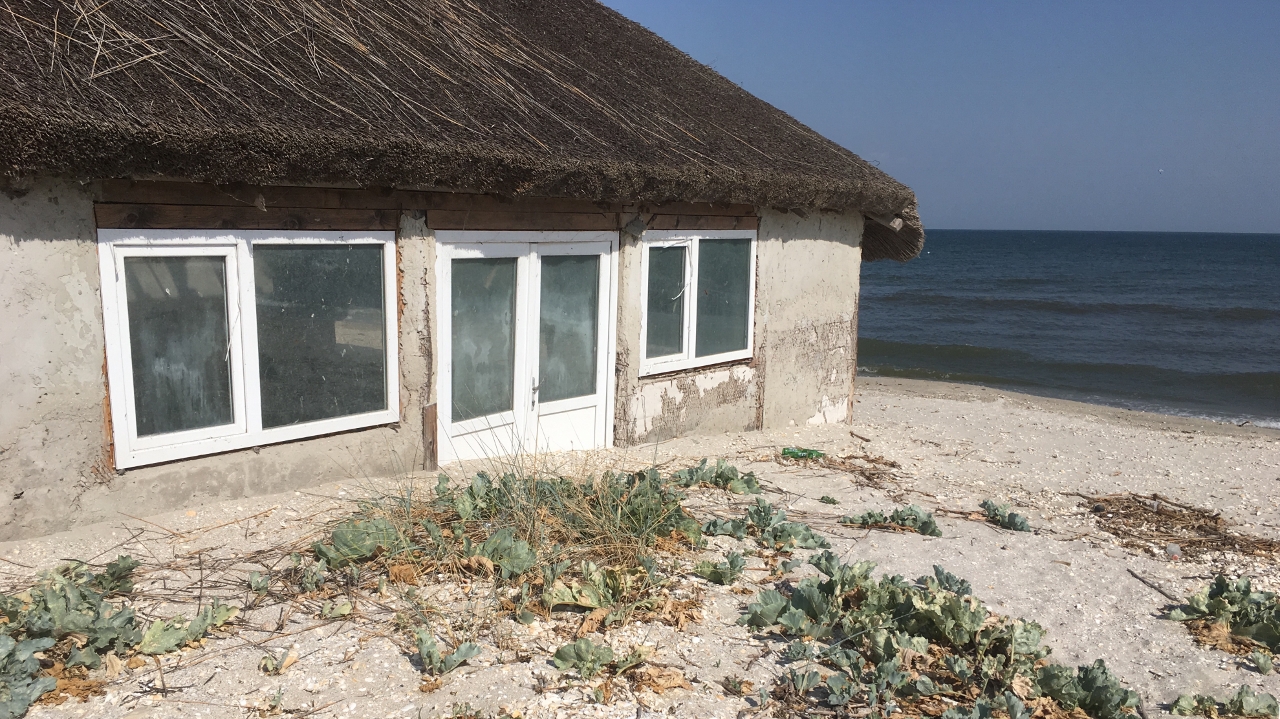 There is a house some hundred meters away and a guy working with fishing nets. A car parked. Wow! There must be a road. Well…. No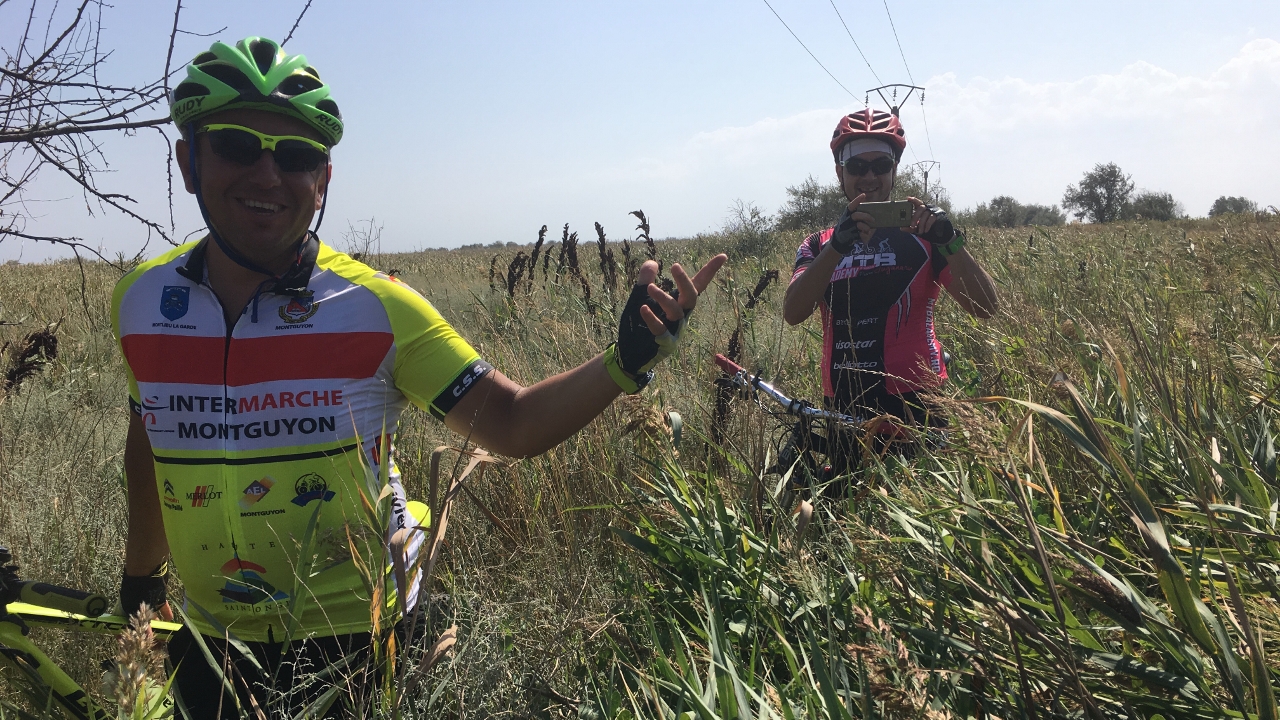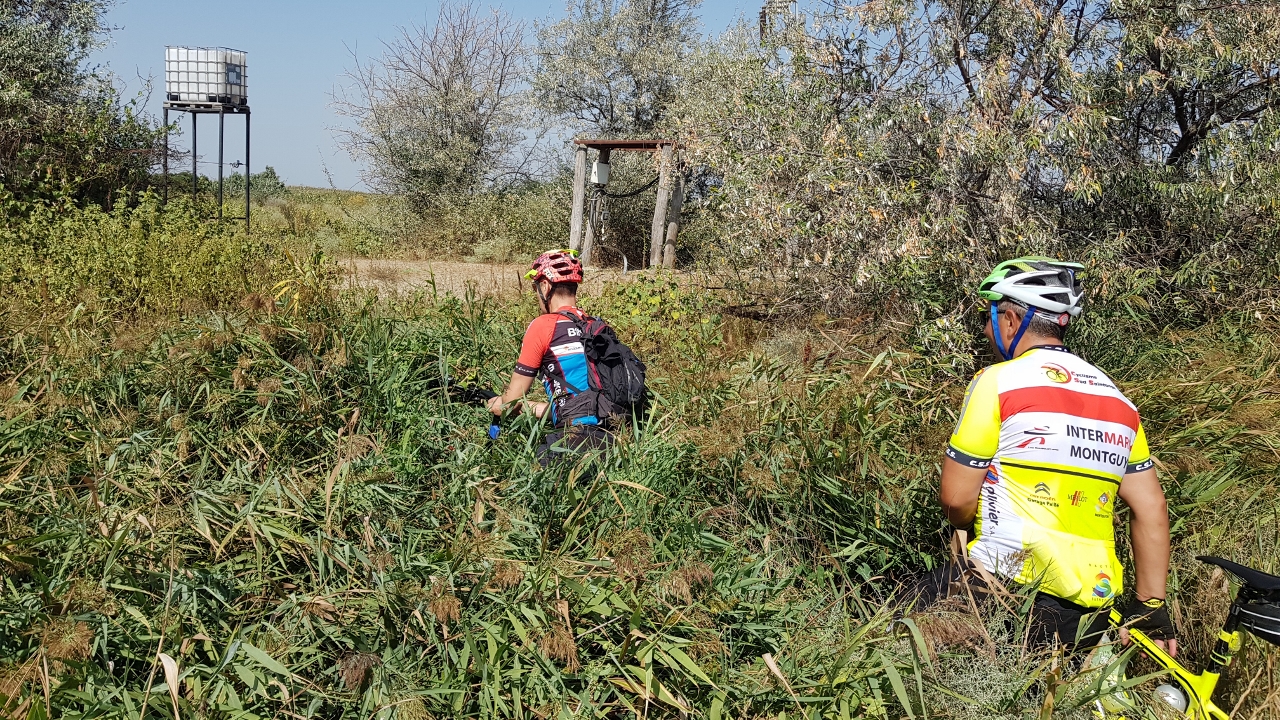 Eventually though. We find something resembling a road again and it gives us hope reaching Gura Portiței – a resort that is reachable by boat from the mainland.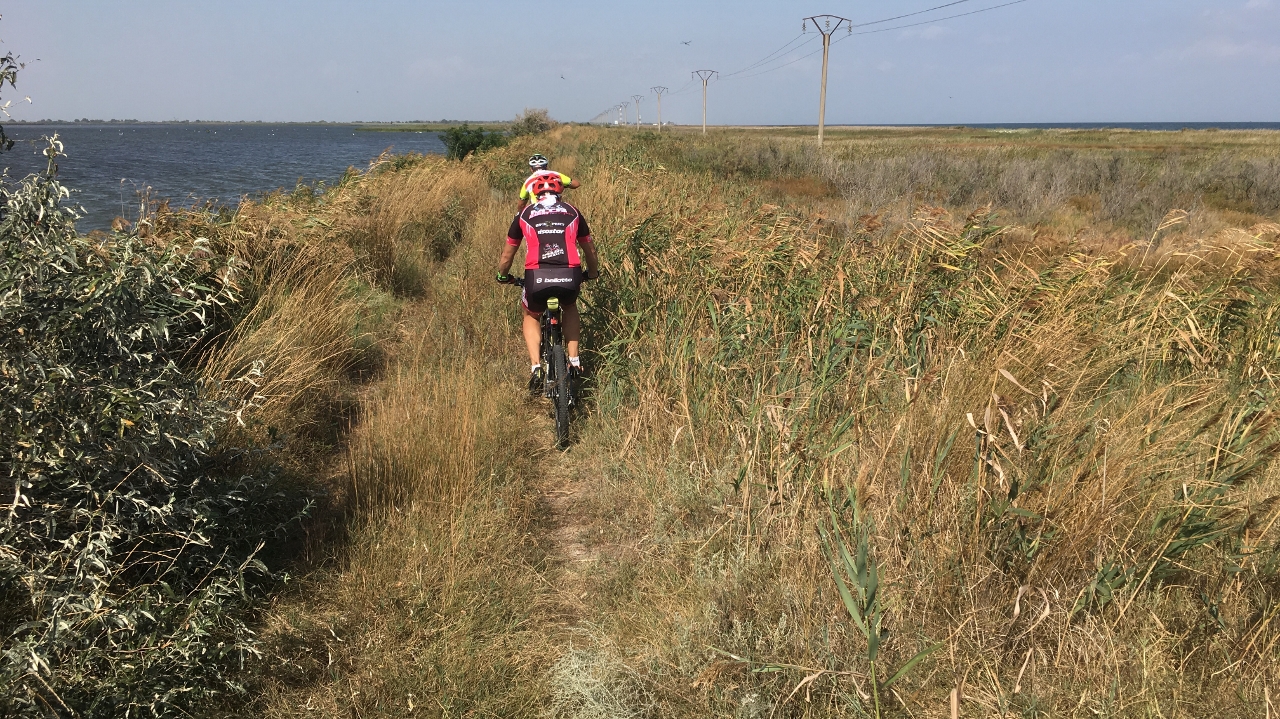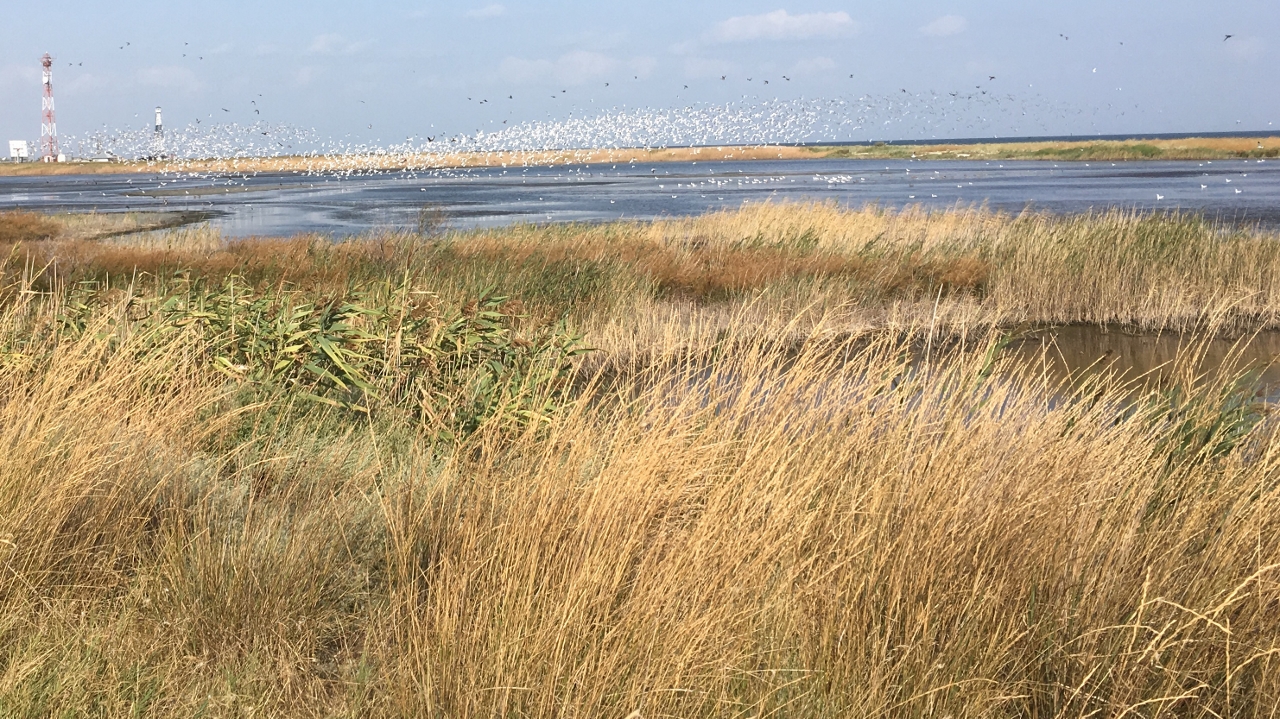 And yes. We reach Gura Portiței – and they have beer!!!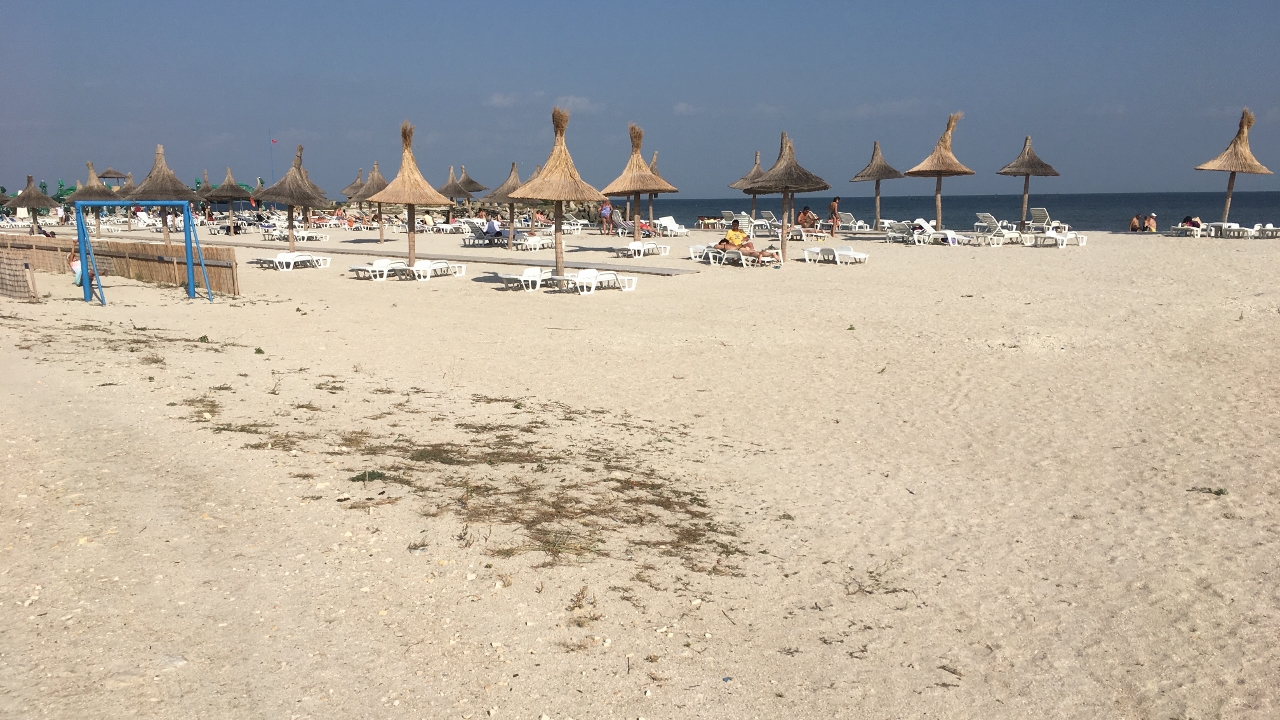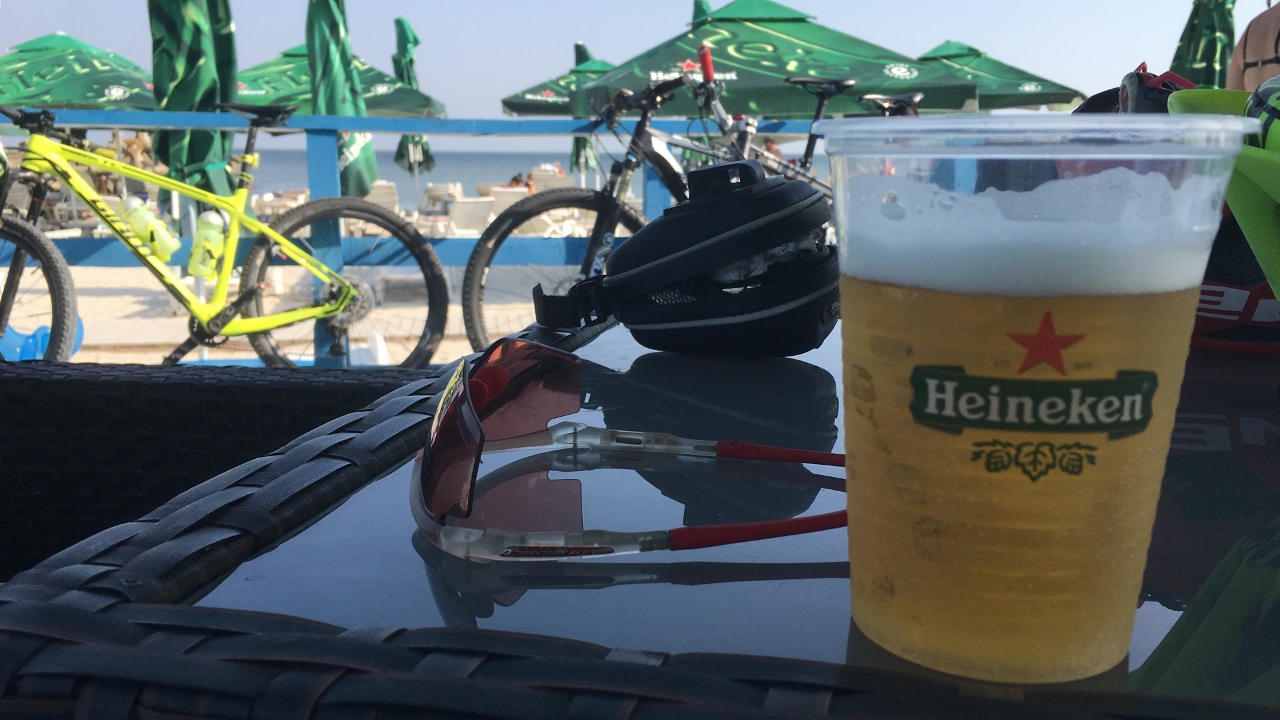 We are exhausted and get to know that the road back might be flooded, entails a canal passing and is very long. We are tired. The beer hits the brain immediately. …and Ștefan has a second one… How to get back? We've spent the whole day getting here. But there must be boats…?
Ștefan is incommunicado… I leave the guys and ask around and quite quickly find a boat that will be going to Jurilovca with garbage – 1,5 hours boat ride. From there it's only 65 kilometers in the dark to the car… Doesn't matter. Just the feeling of being able to get to mainland brings back the energy and we get the bikes on board.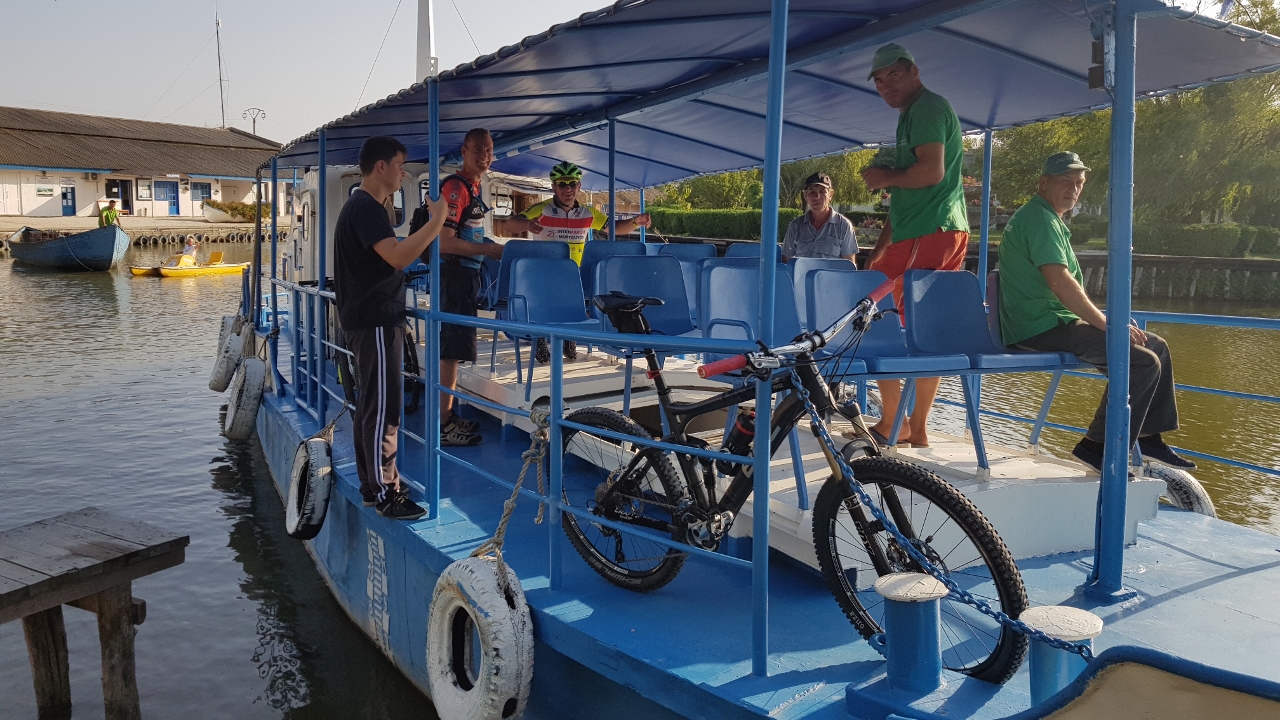 And a poor guy gets the boat for the garbage ready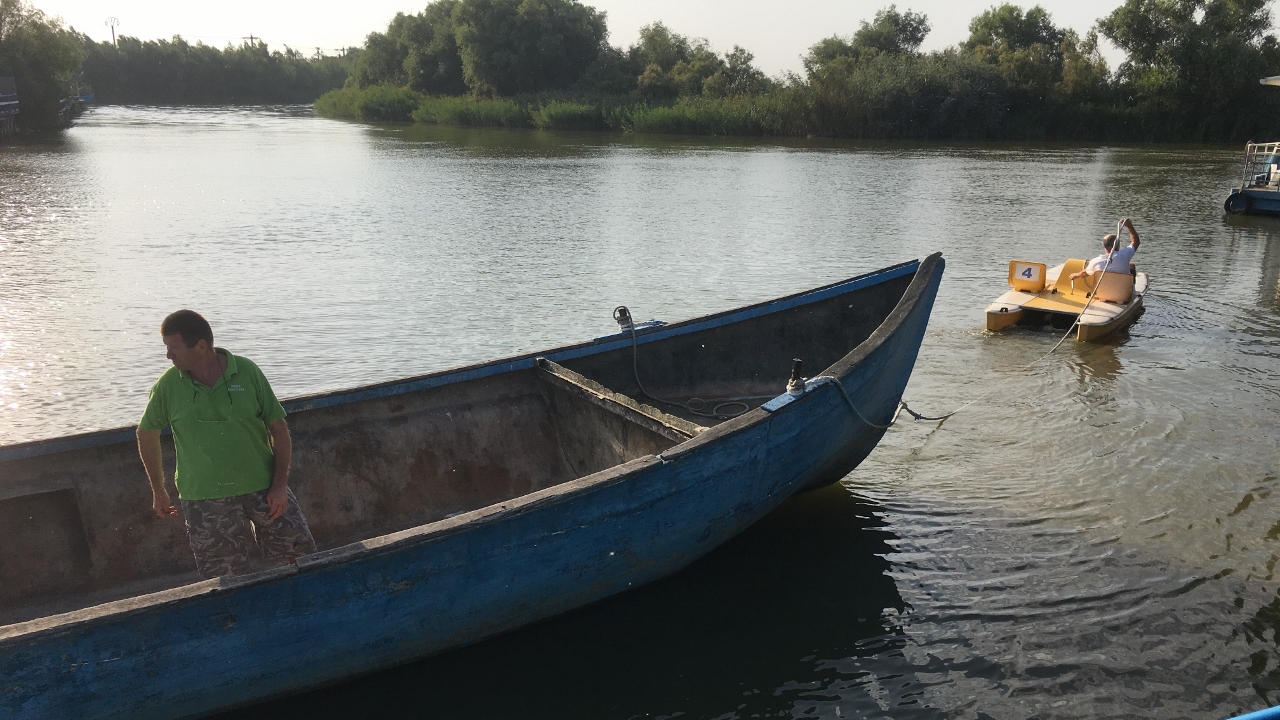 We are on the way!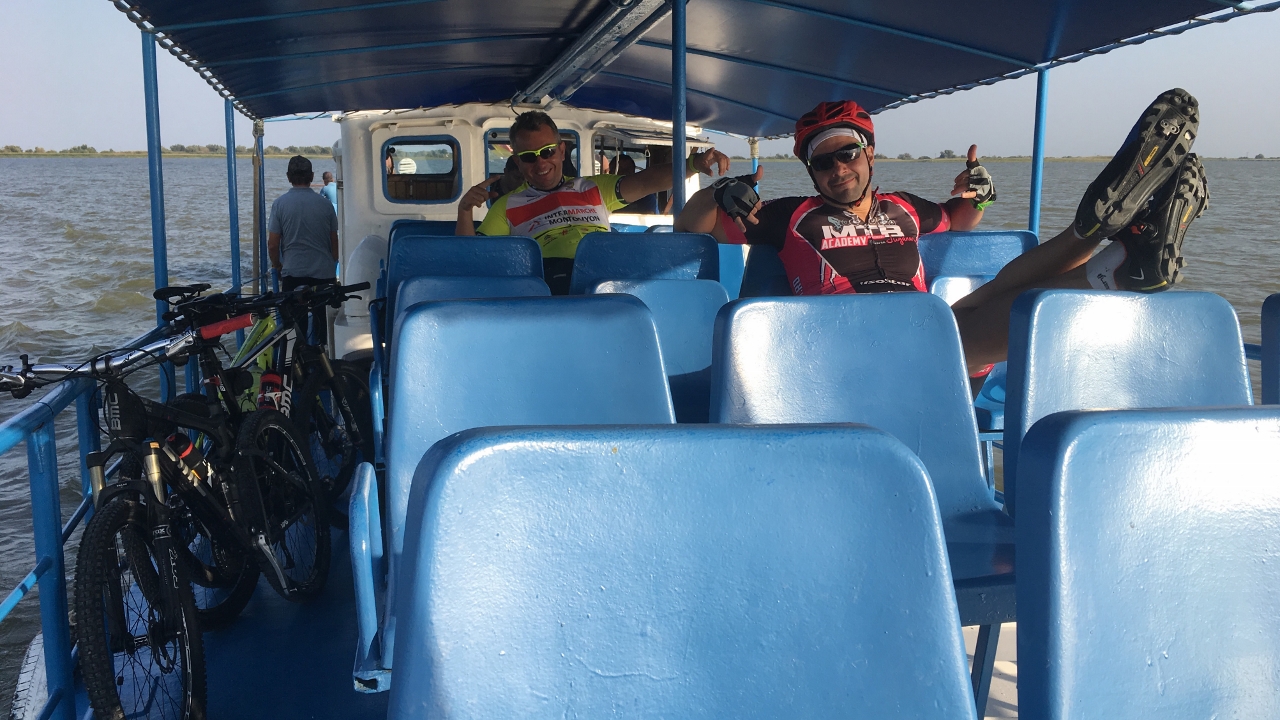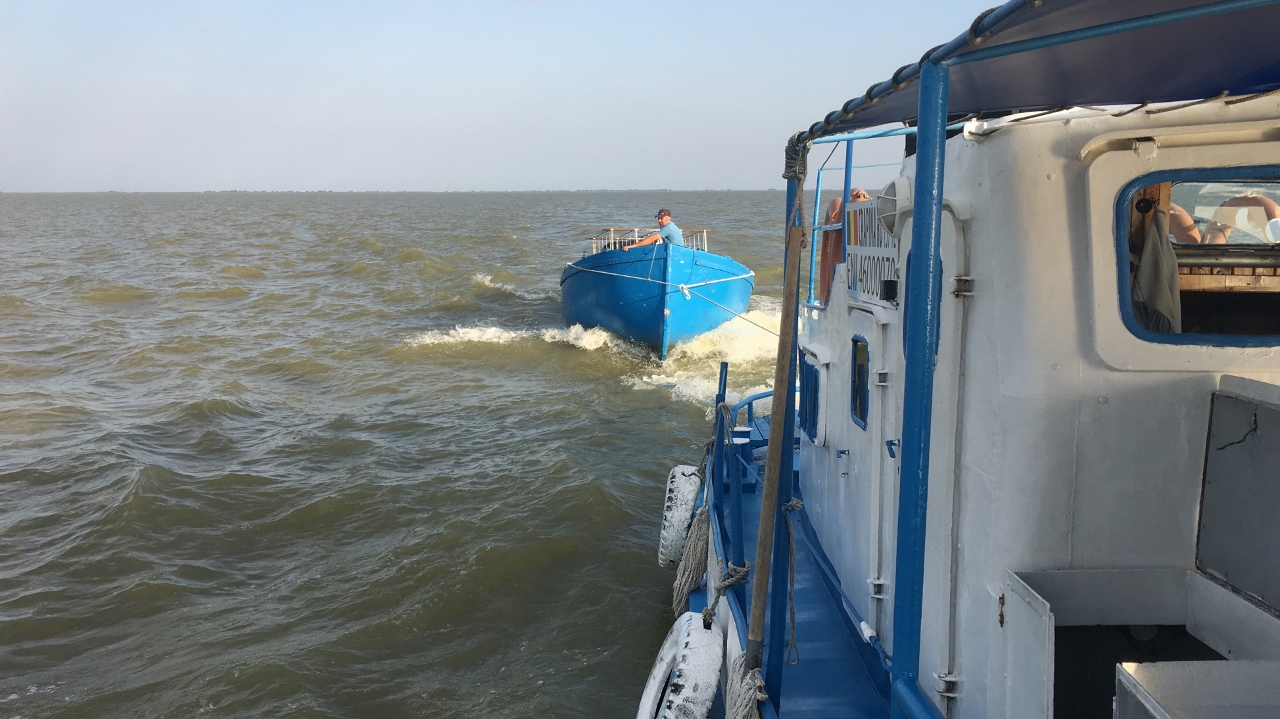 Approaching Jurilovca – a town in the area of lipovans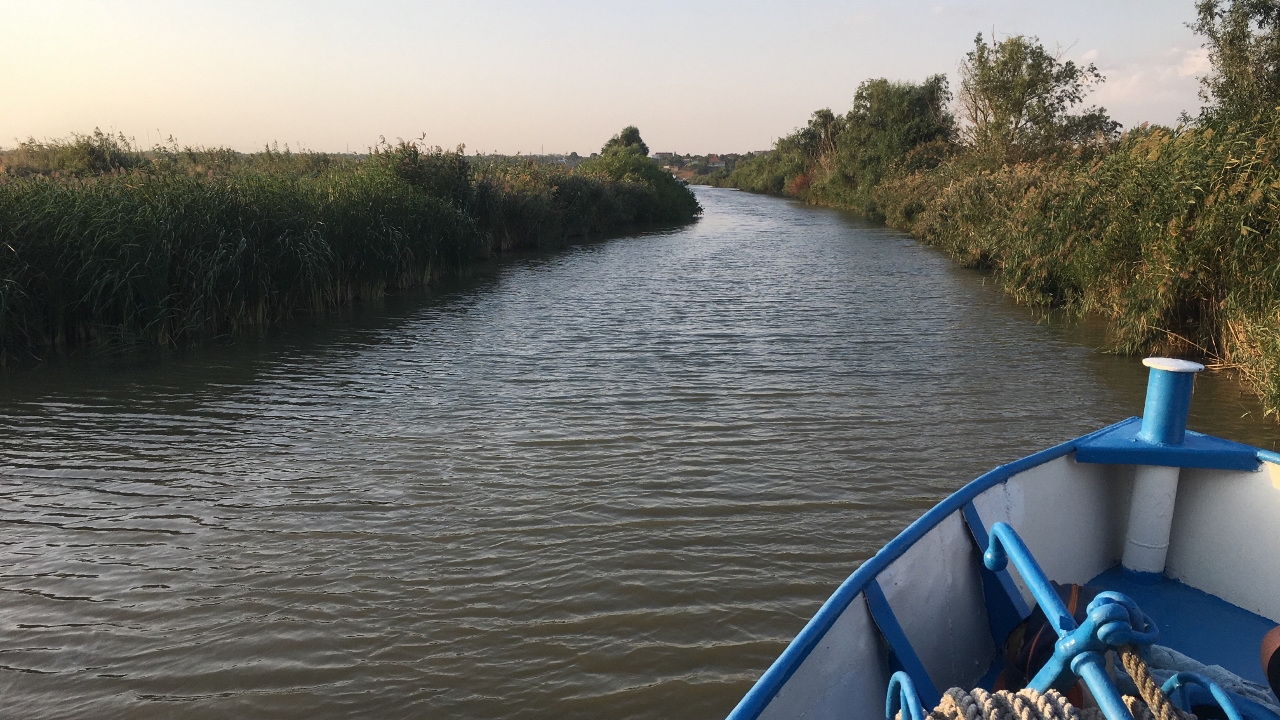 Ștefan knows a guy that refers to another guy that knows somebody… who has a small car that can take one person and one bike. Decided. Cosmin and I fill up some energy at a local store and get going while Ștefan waits for the lift.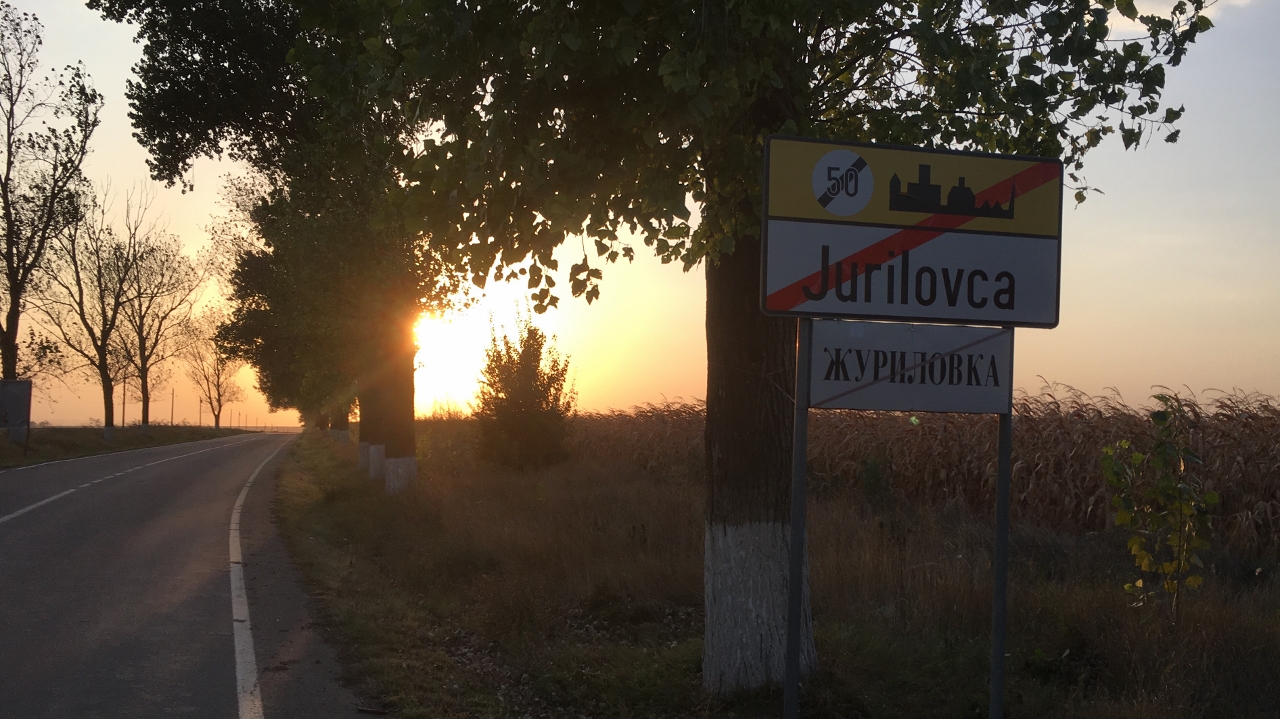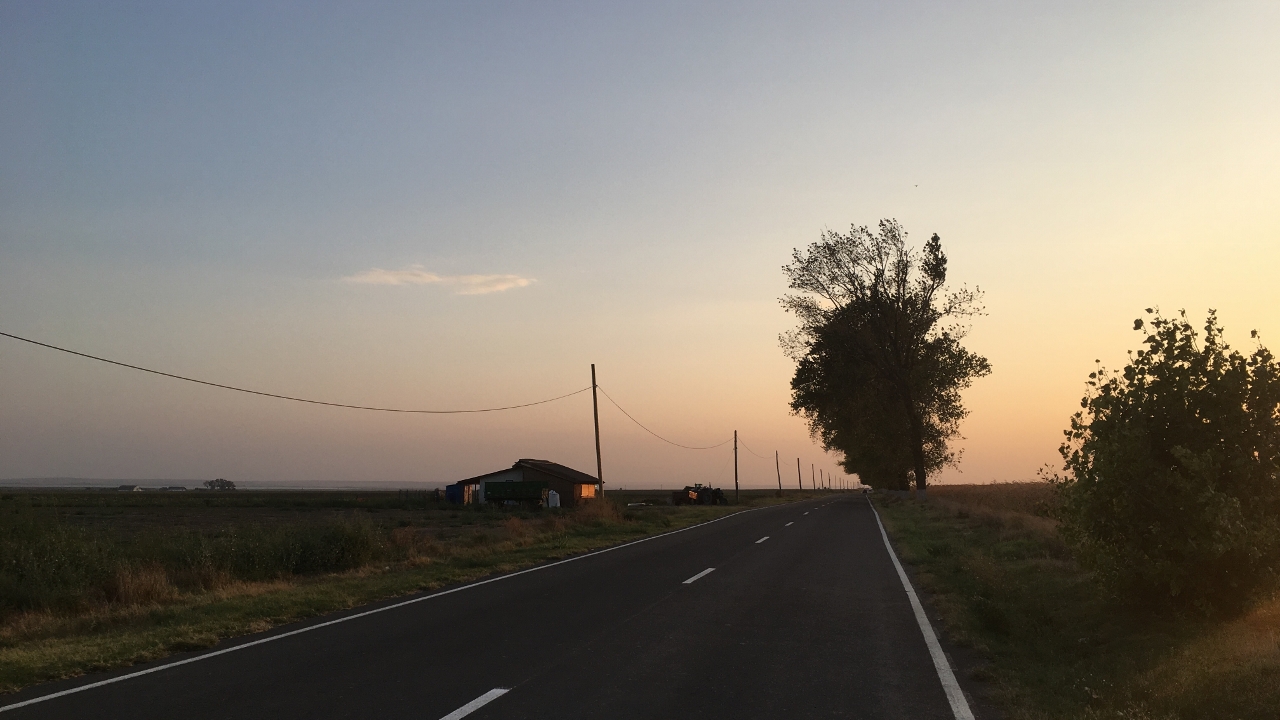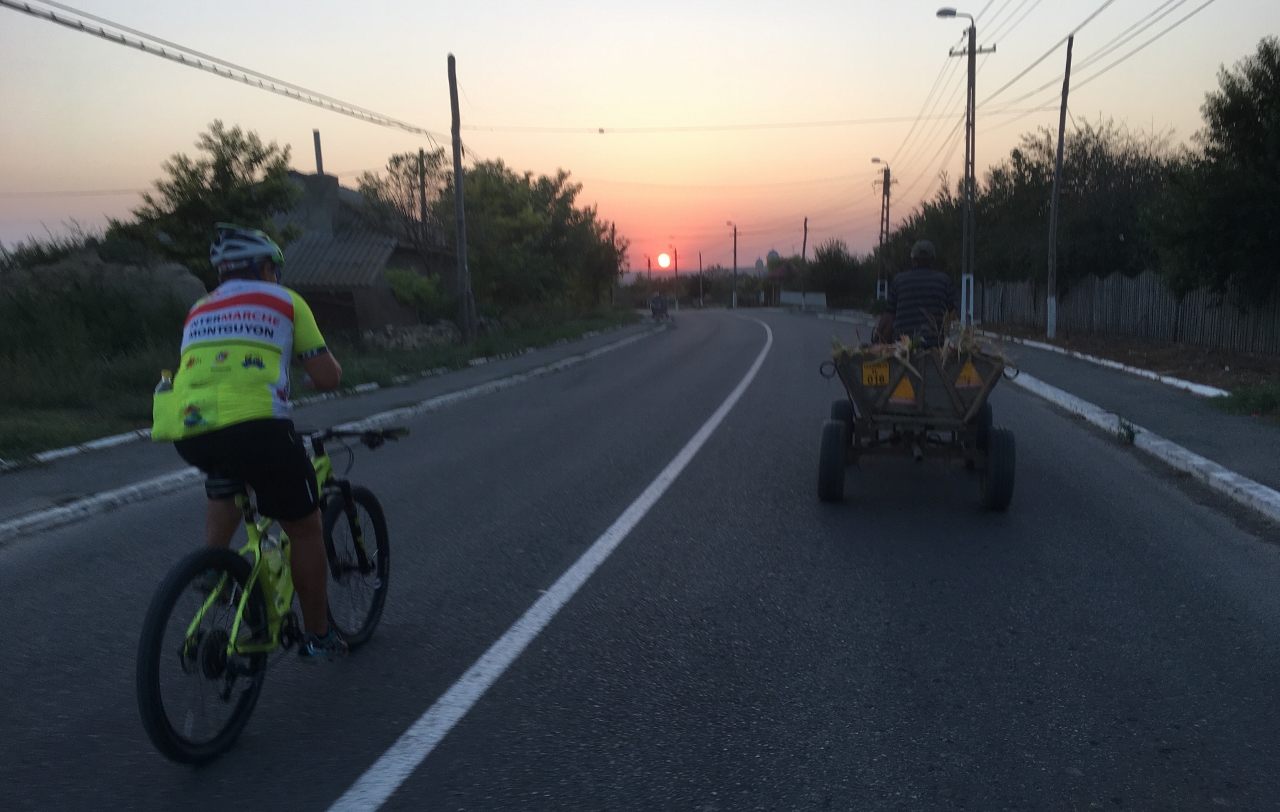 Finally it gets too dark. We've done another 30 kilometers and Ștefan has reached the car and is ready to drive back and pick us up. We know we've made it – we can relax. Time for a Ursus!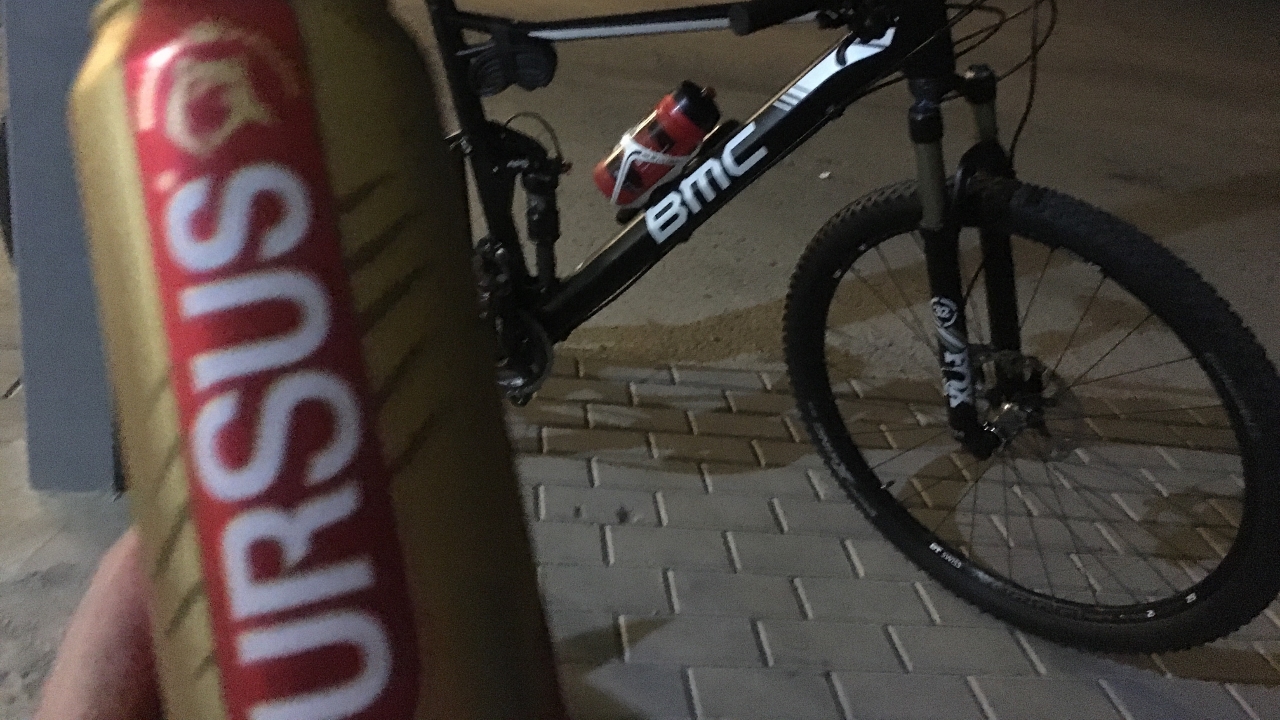 The rides
---