October might be the best month for the Bucegi mountains and the forecast is showing us what we want – sunshine and some + degrees after a cold night. Ready to go!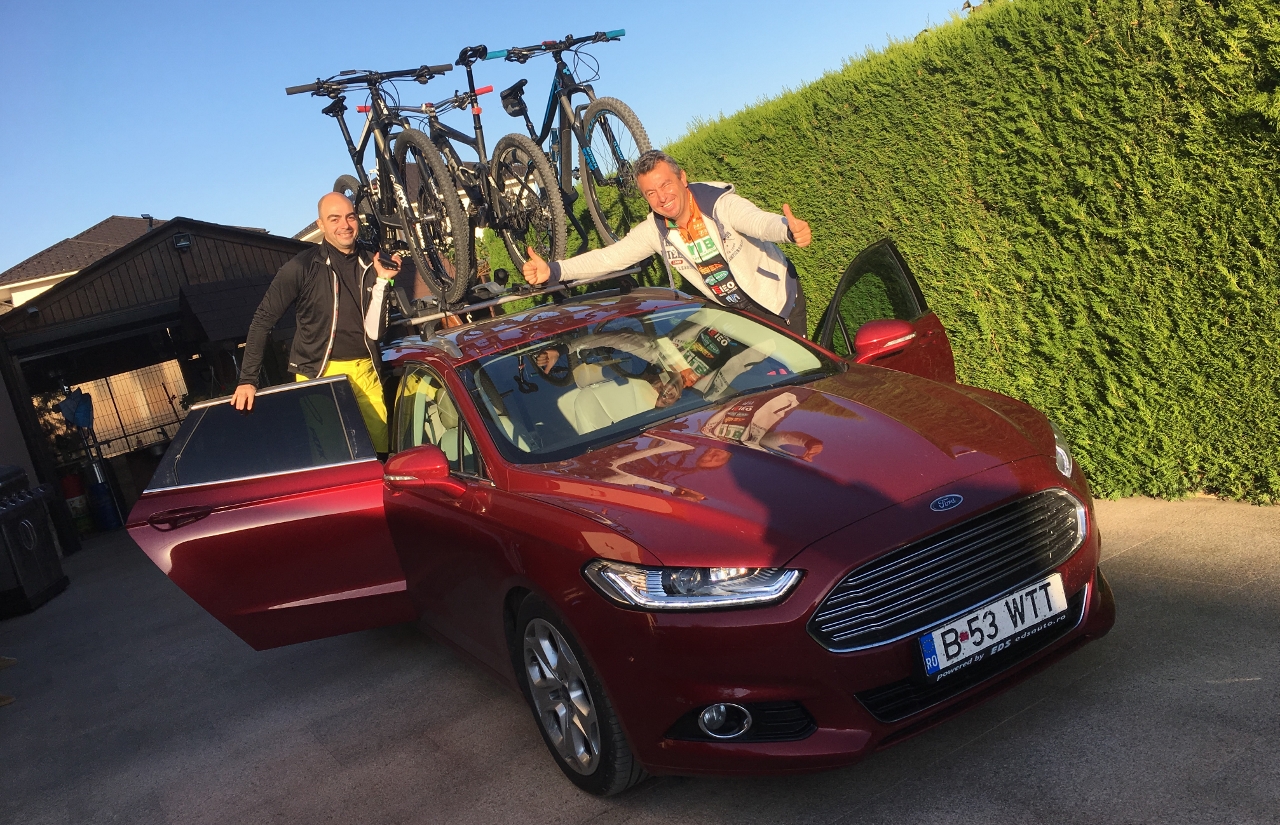 The regular gondola is not in service so we take the car all the way up to Piatra Arsa at approx 1900 meters above sea level.
Wow, that wheel is 26 inch!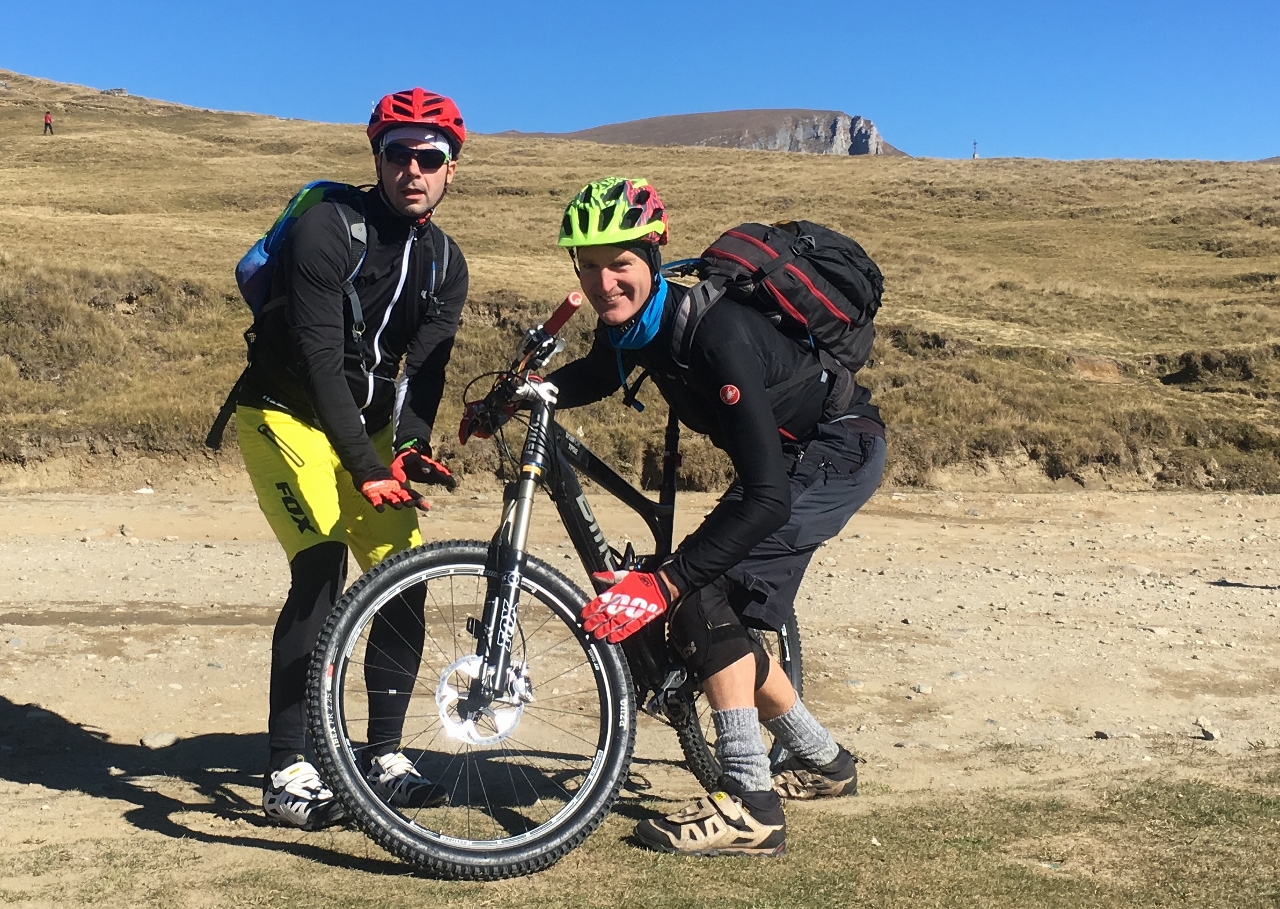 We get going to Babele and Crucea Caraiman. Well known terrain.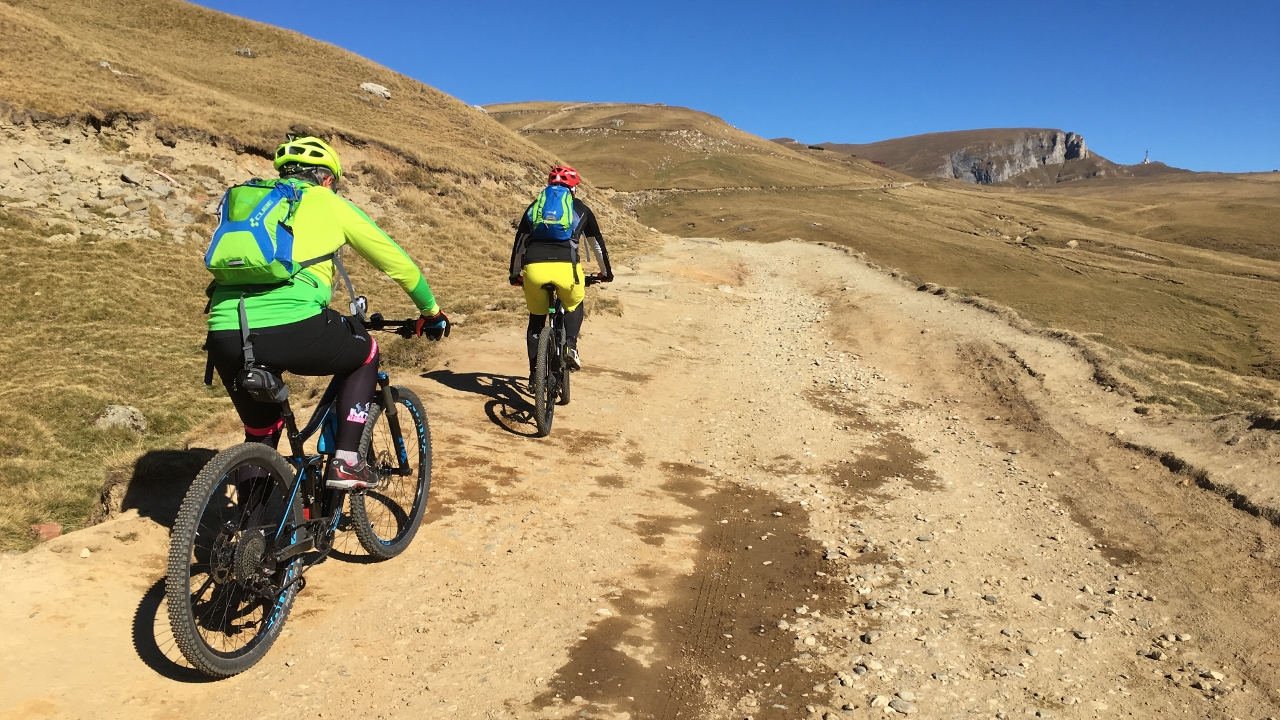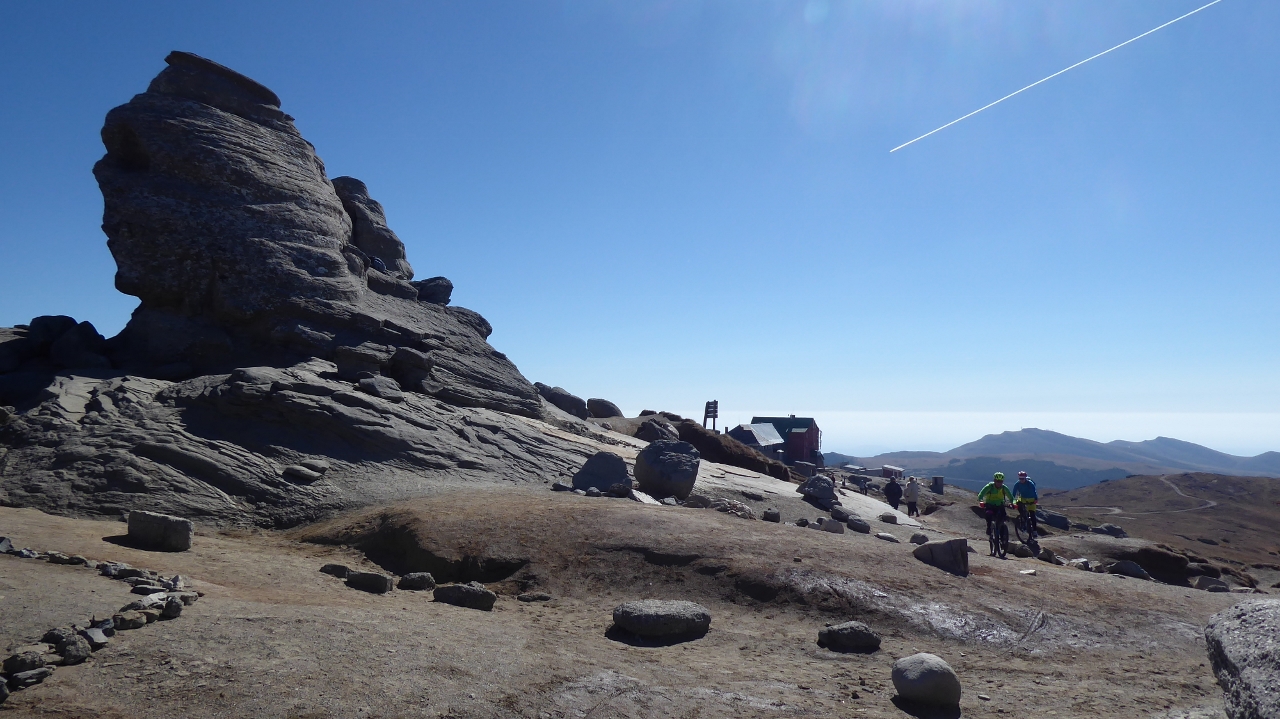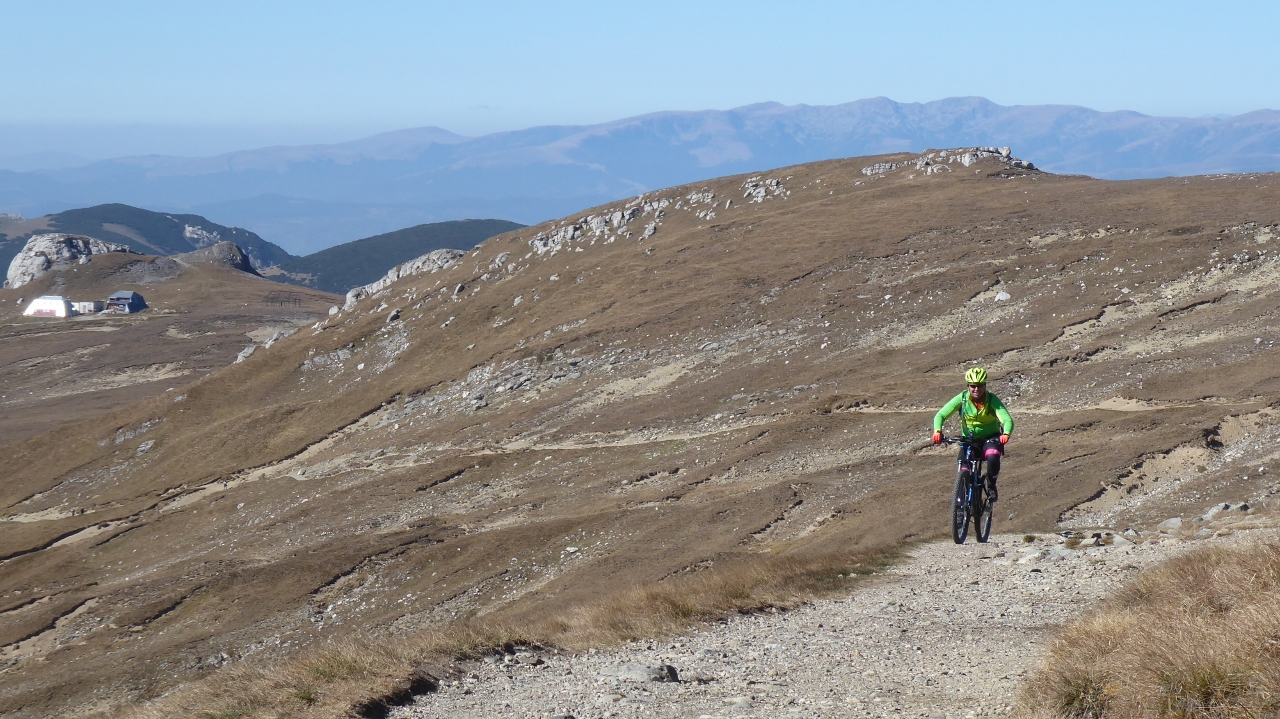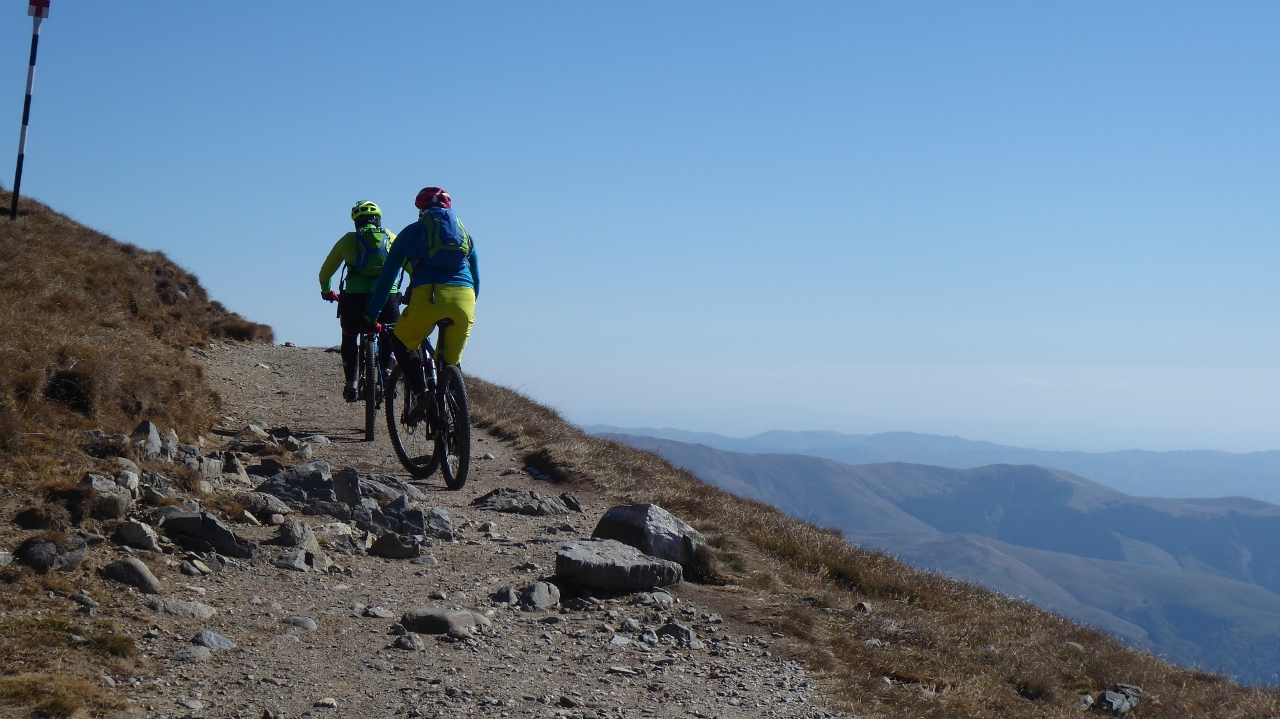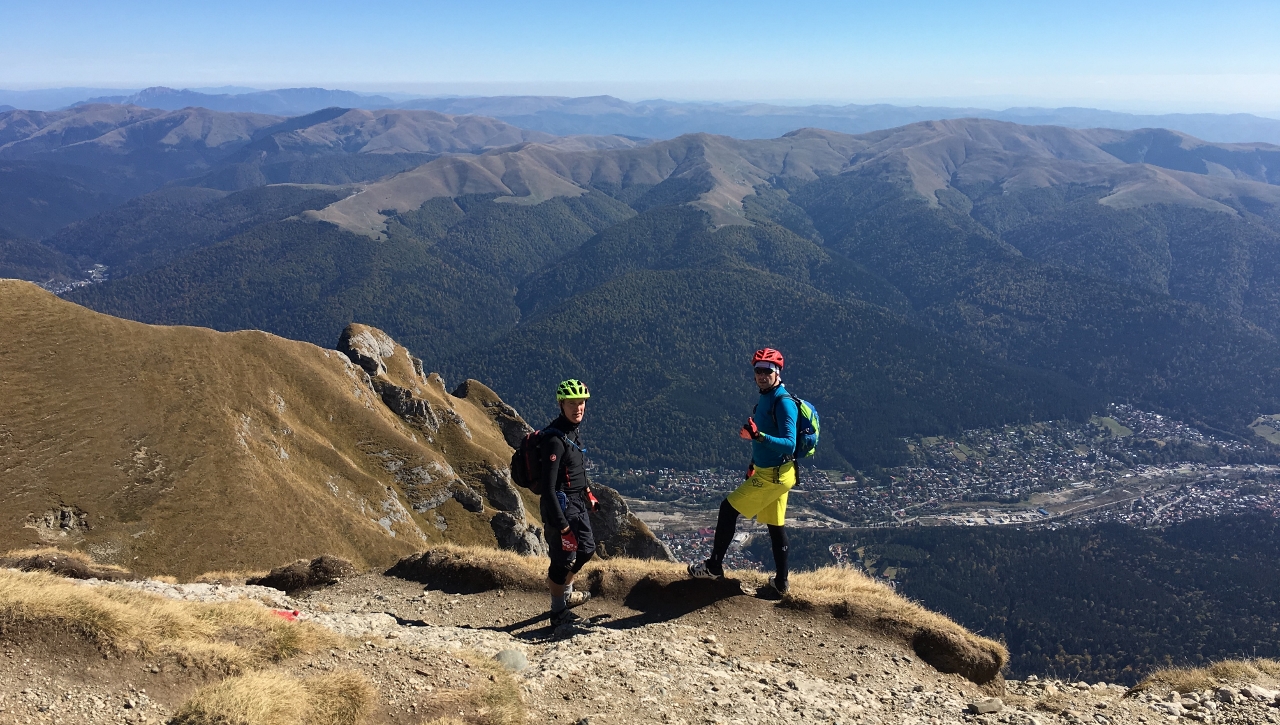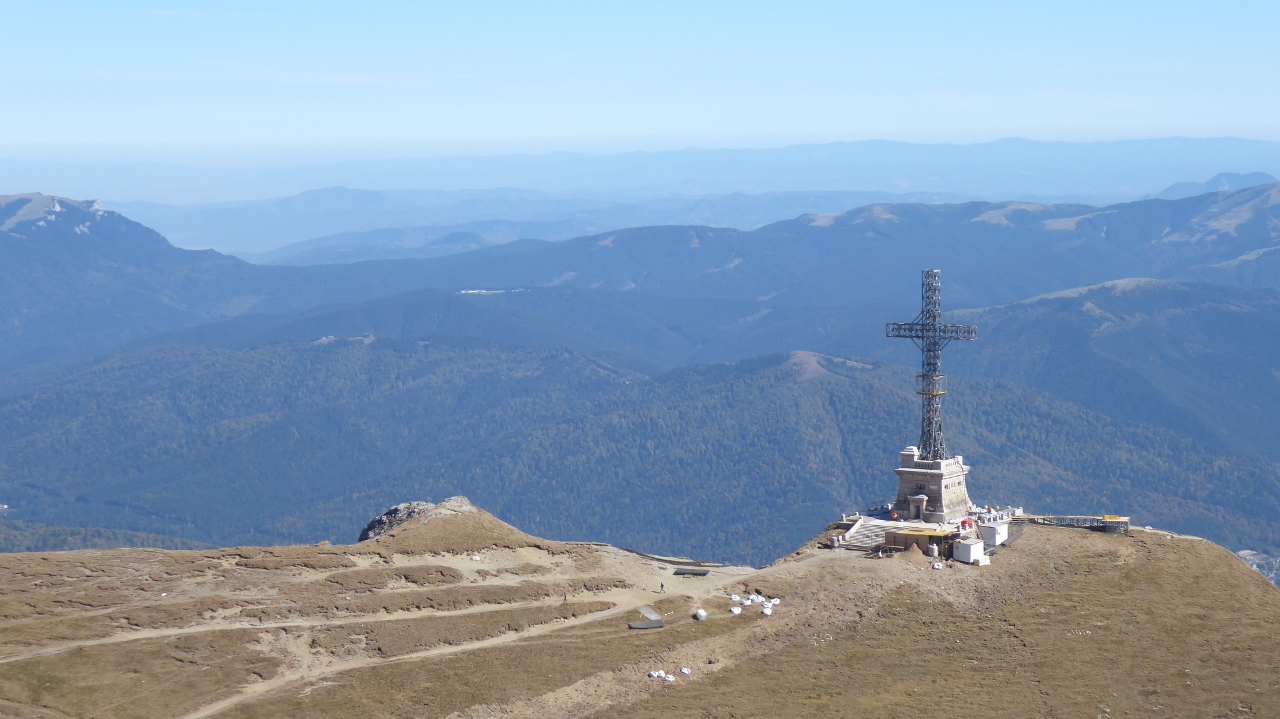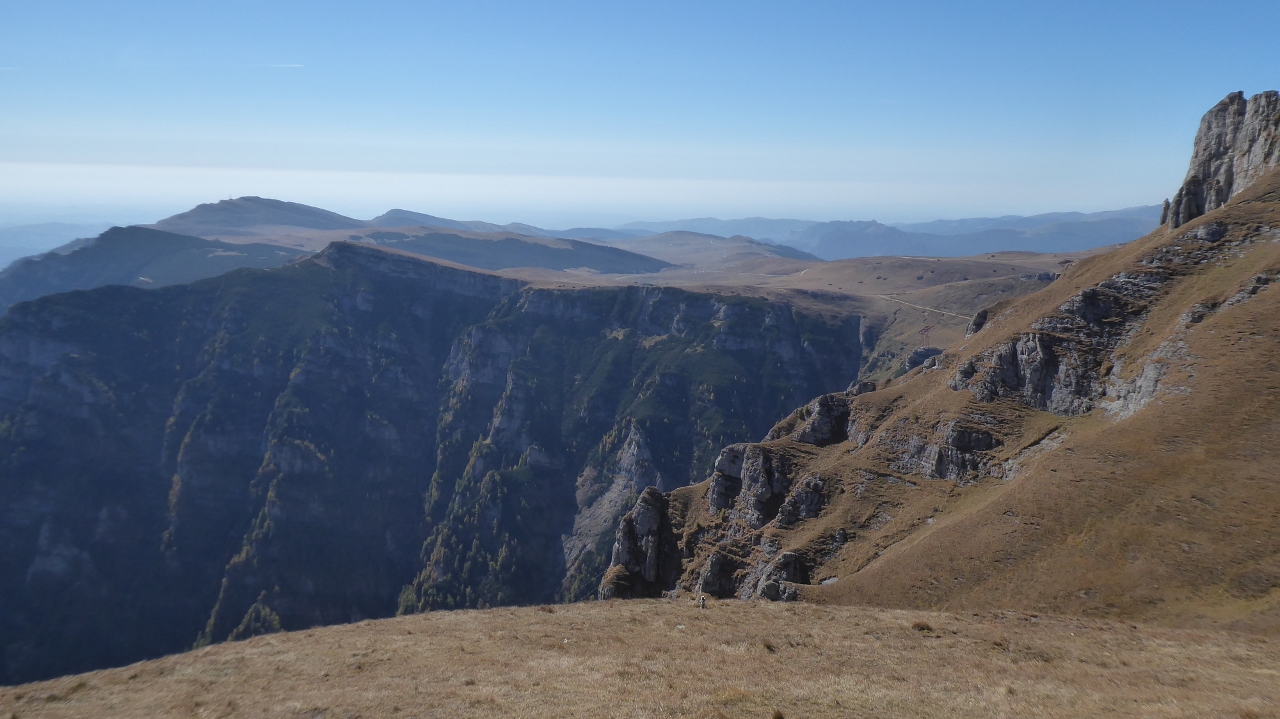 It's a bit of a steep climb getting back up to the plateau from the cross but Ștefan gets the job done.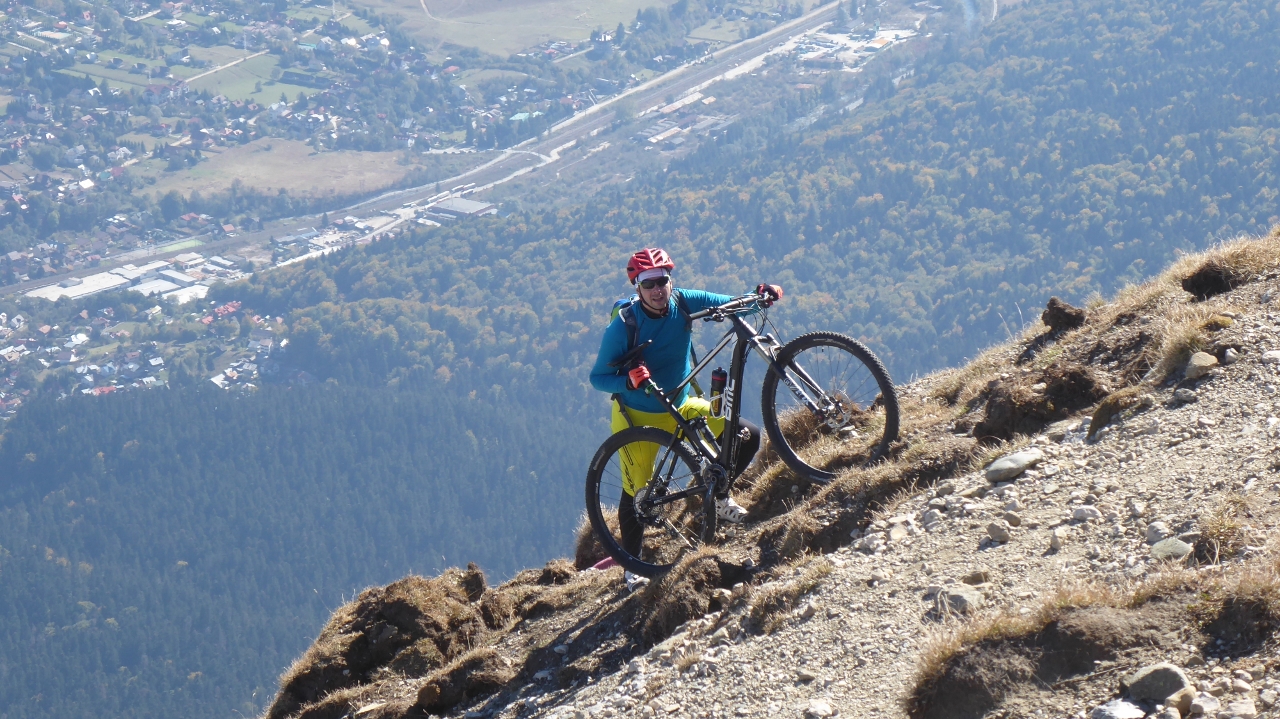 View from Vârful Coștila, just short of 2500 meters above sea level.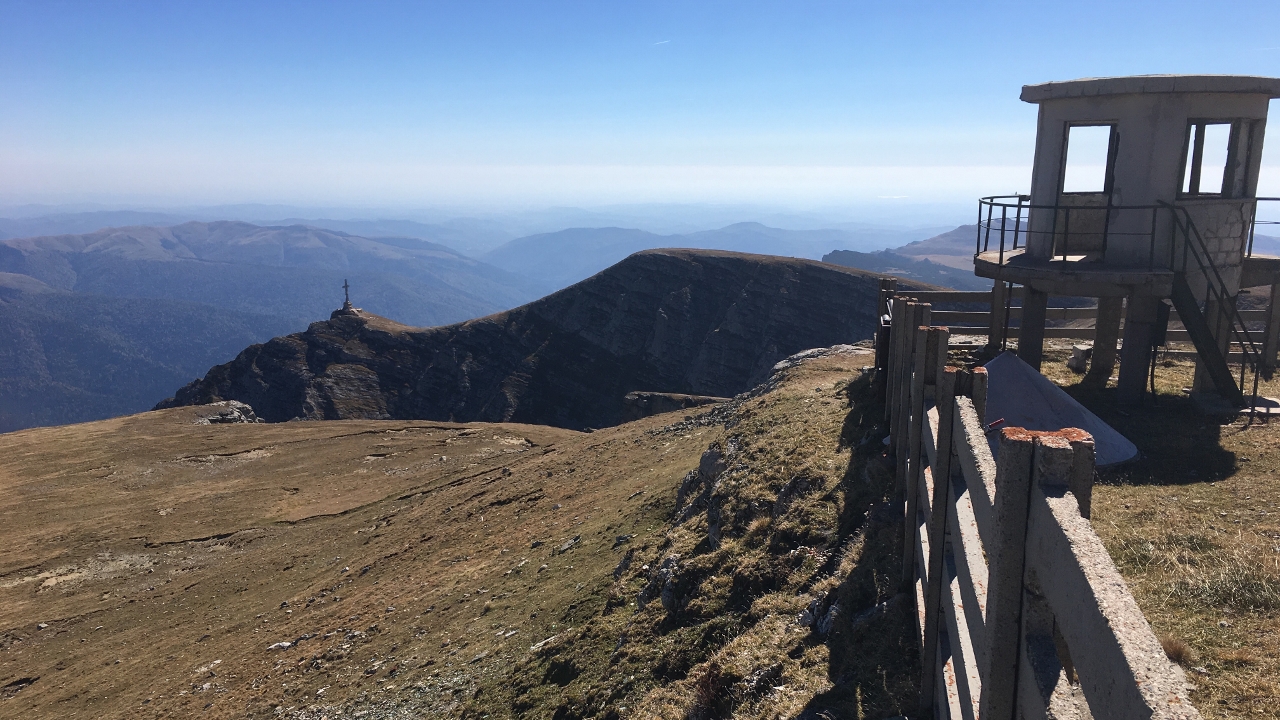 Great trails are taking us further North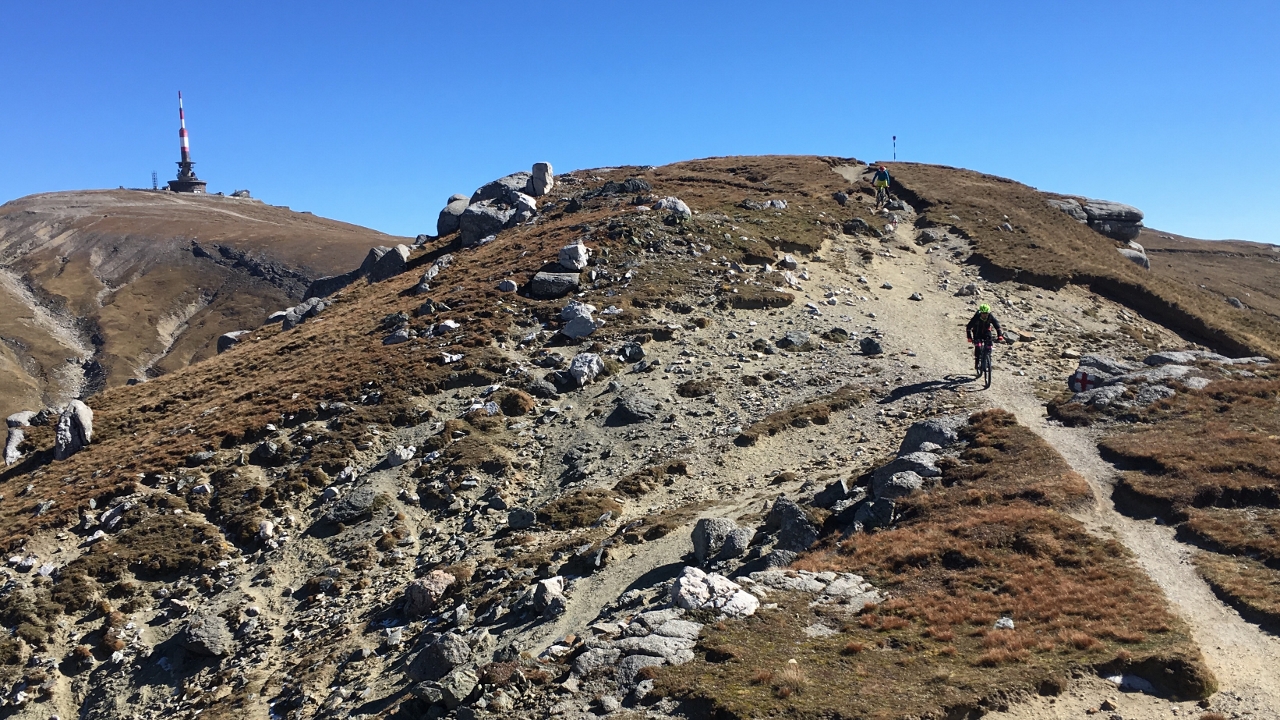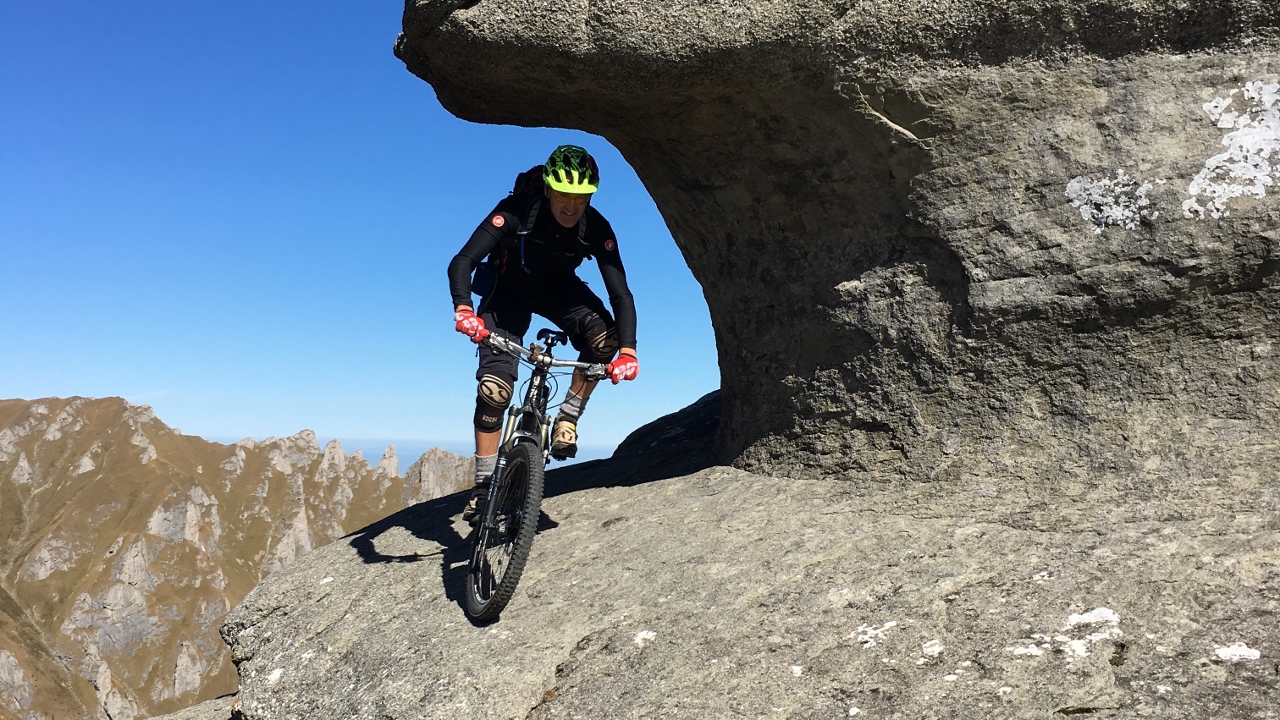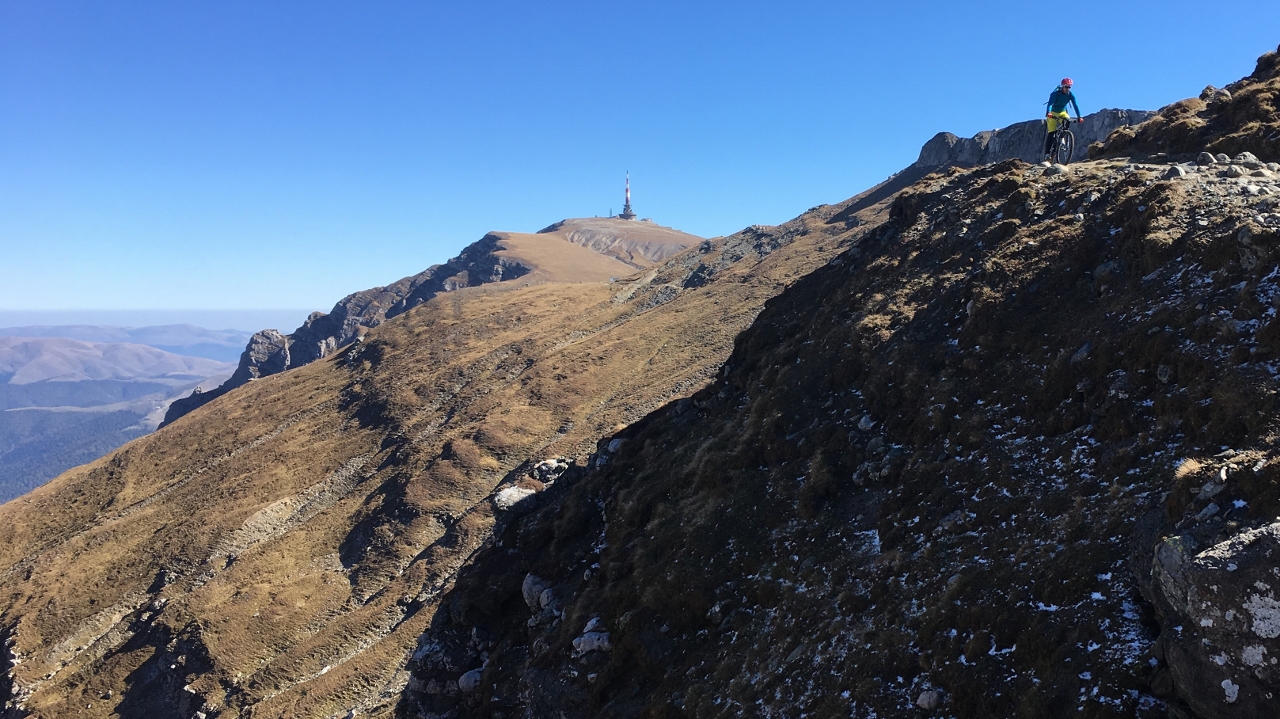 Șaua Cerbului. The valley is very steep. Tried it once on bike and it was fun but too steep to get a good flow. Skiing it up and down was more fun.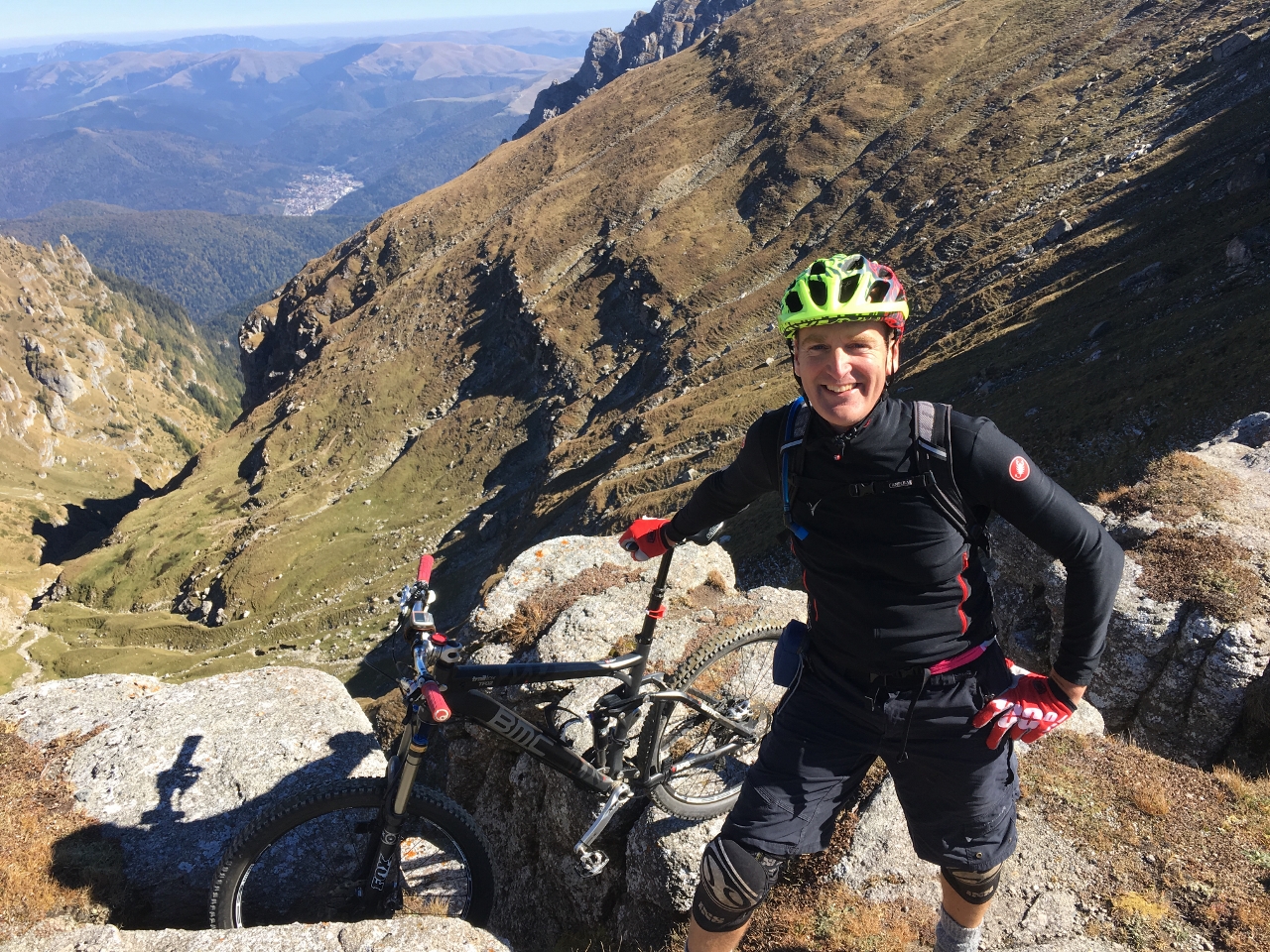 Finally we make it up to Omu – 2507 m. Around the corner the views are great looking North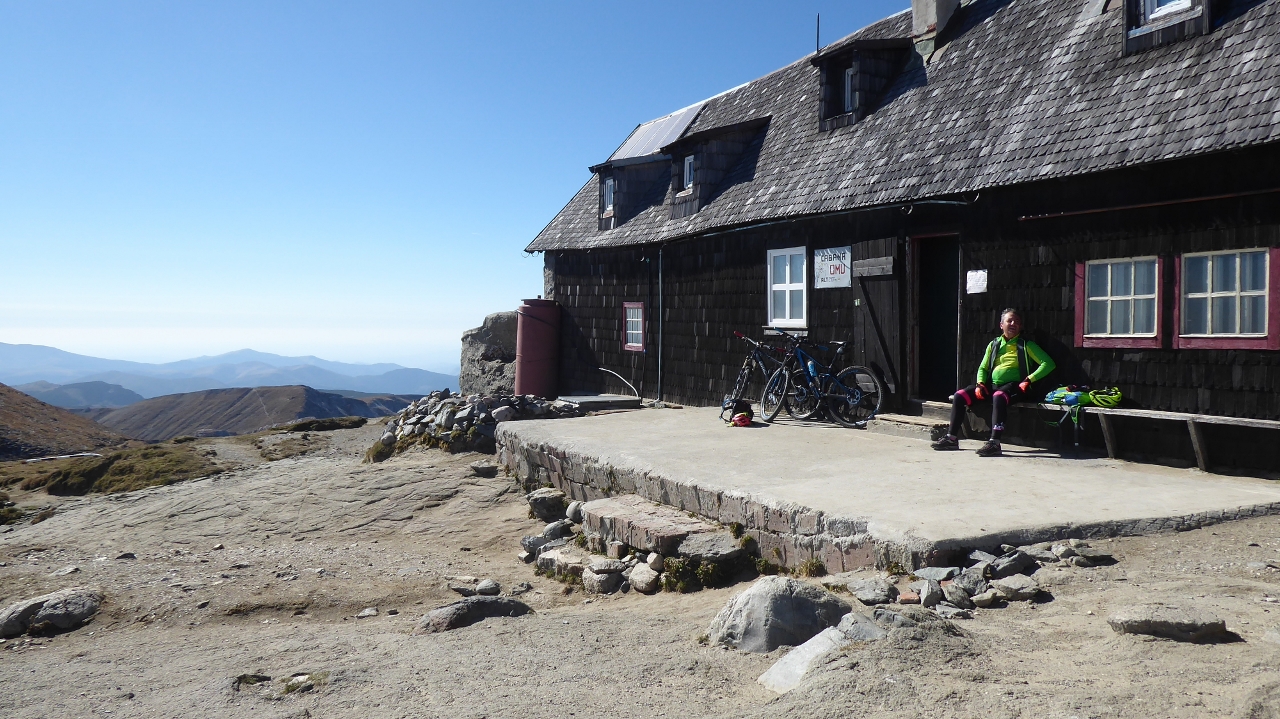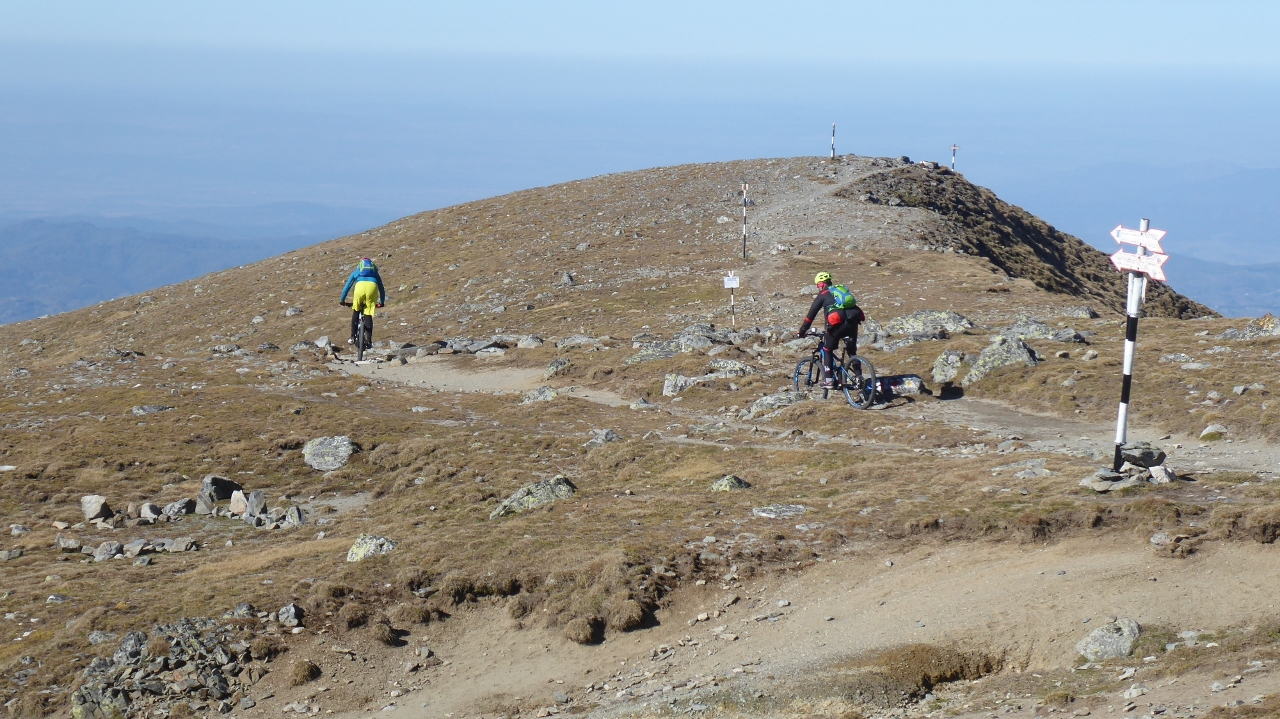 Mmmm these trails are awesome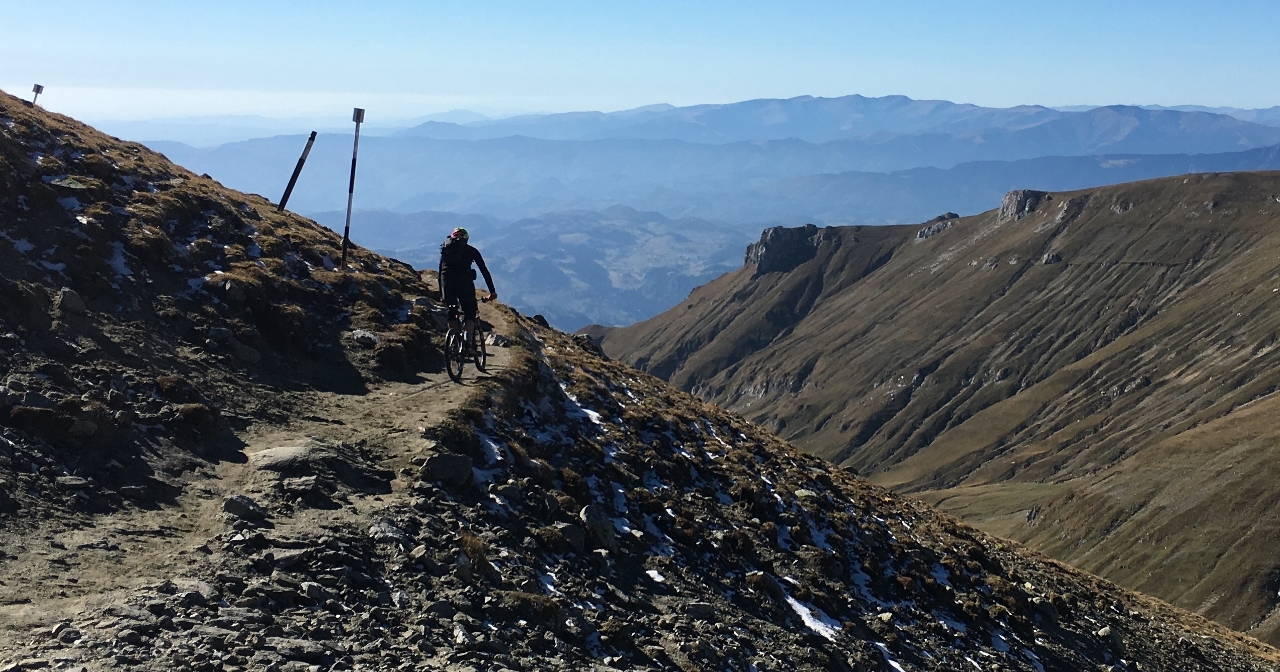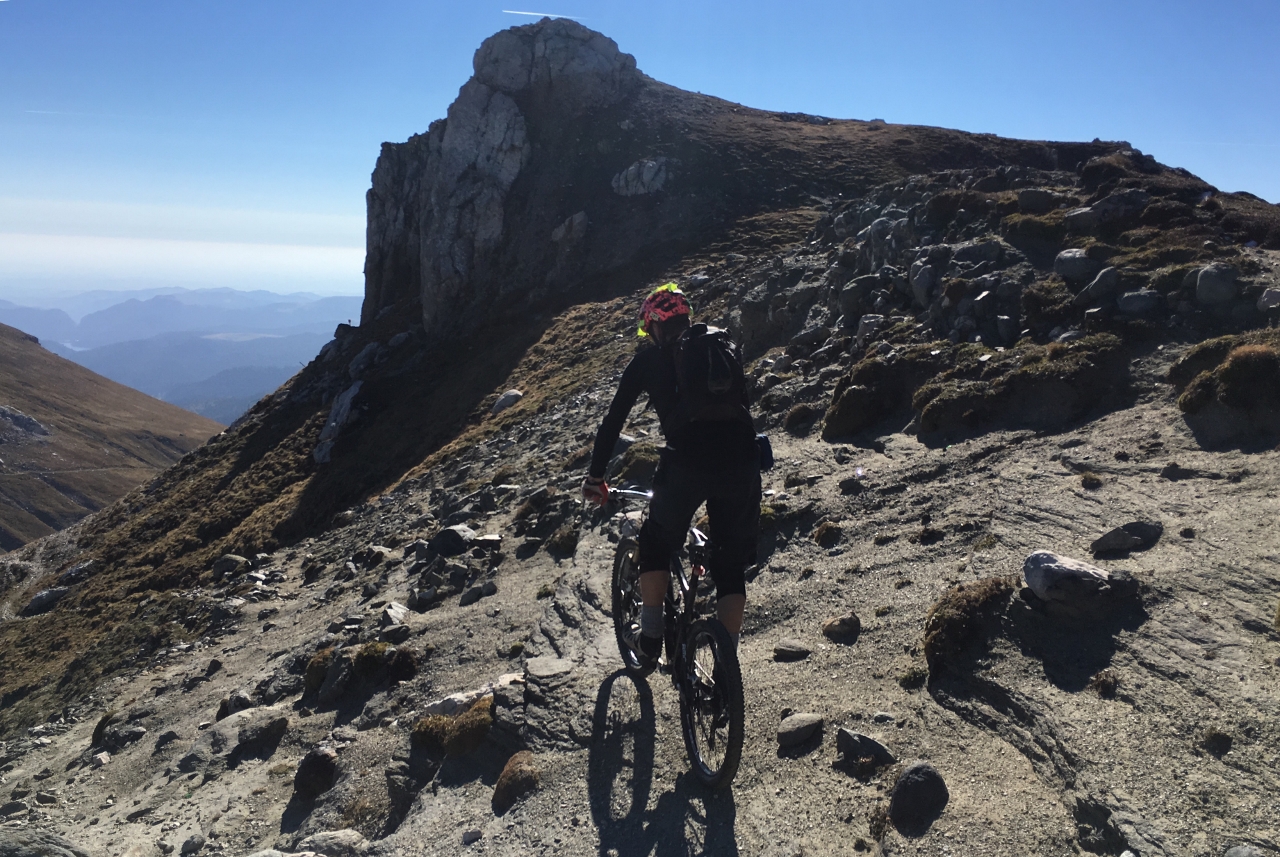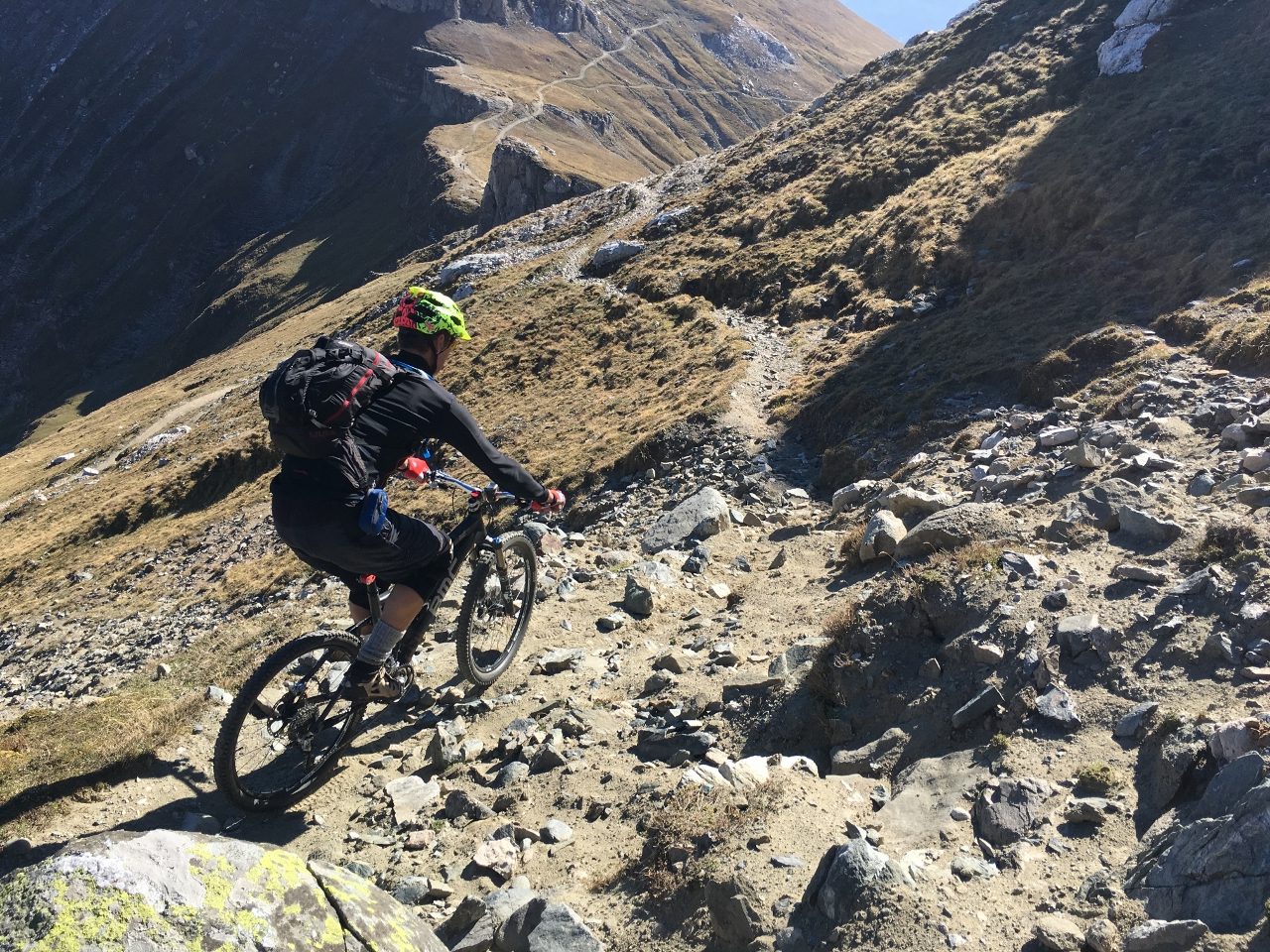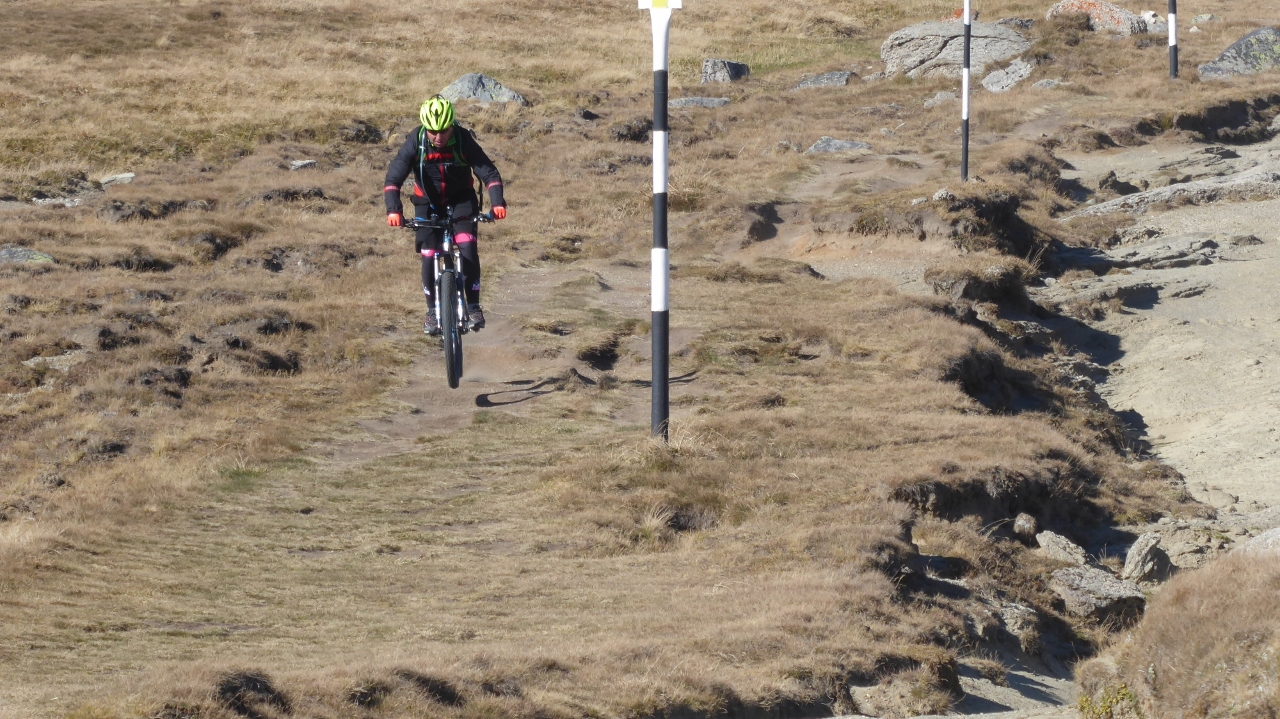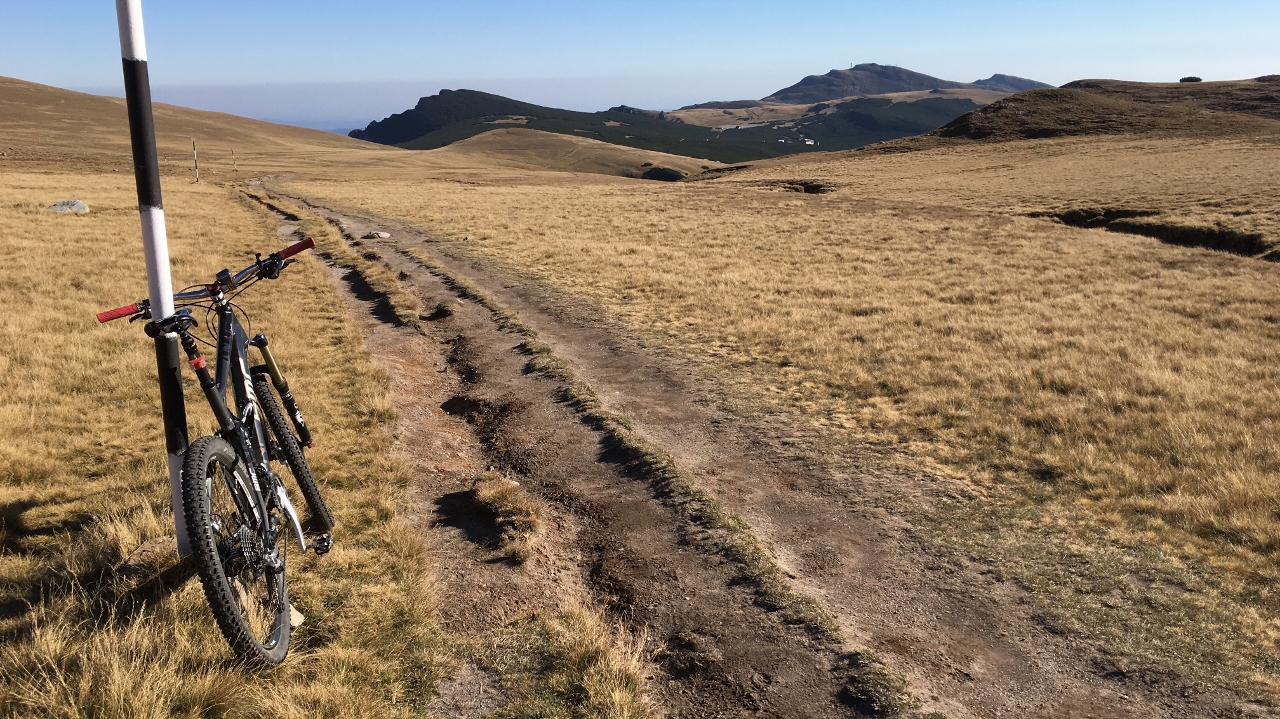 A look back from Piatra Arsa
Good or bad…? They are redoing the race track. Good I guess but they are also building a big fence around it, so maybe no wheelies around the new one…
Cosmin heads back to the car while Ștefan and I enjoy the downhill to Sinaia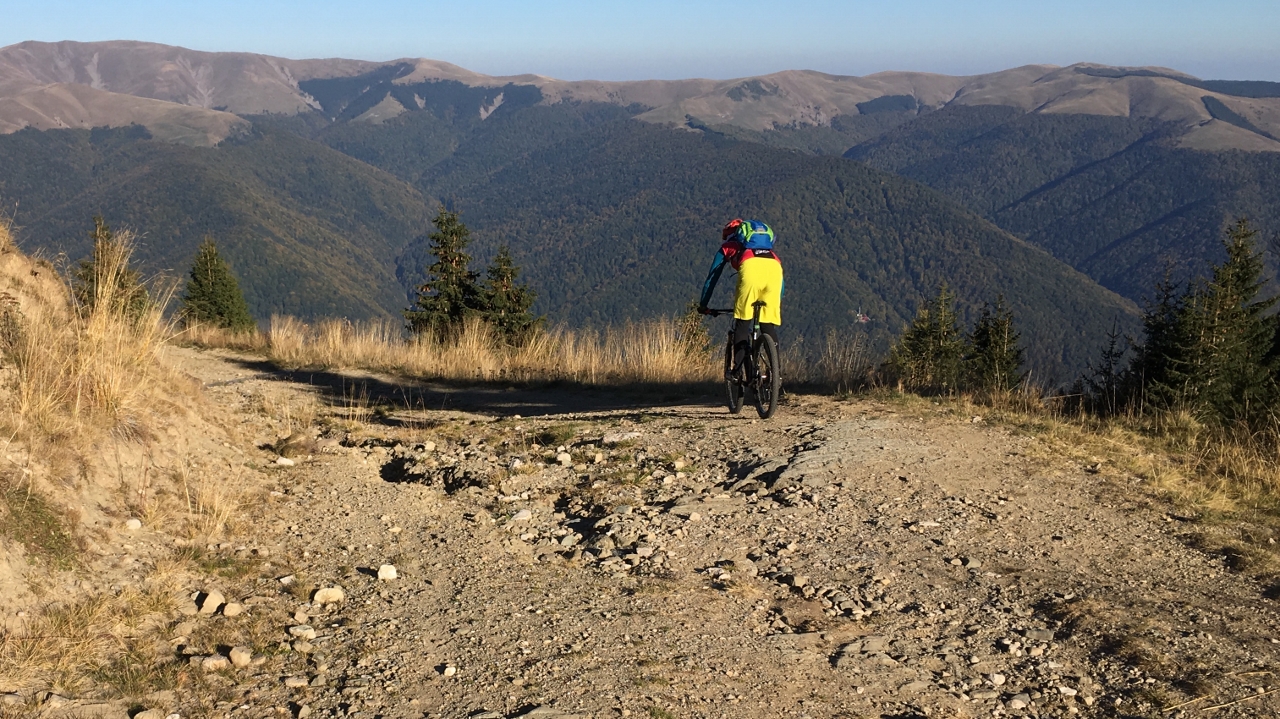 I even get Ștefan to join me on some of the DH-trails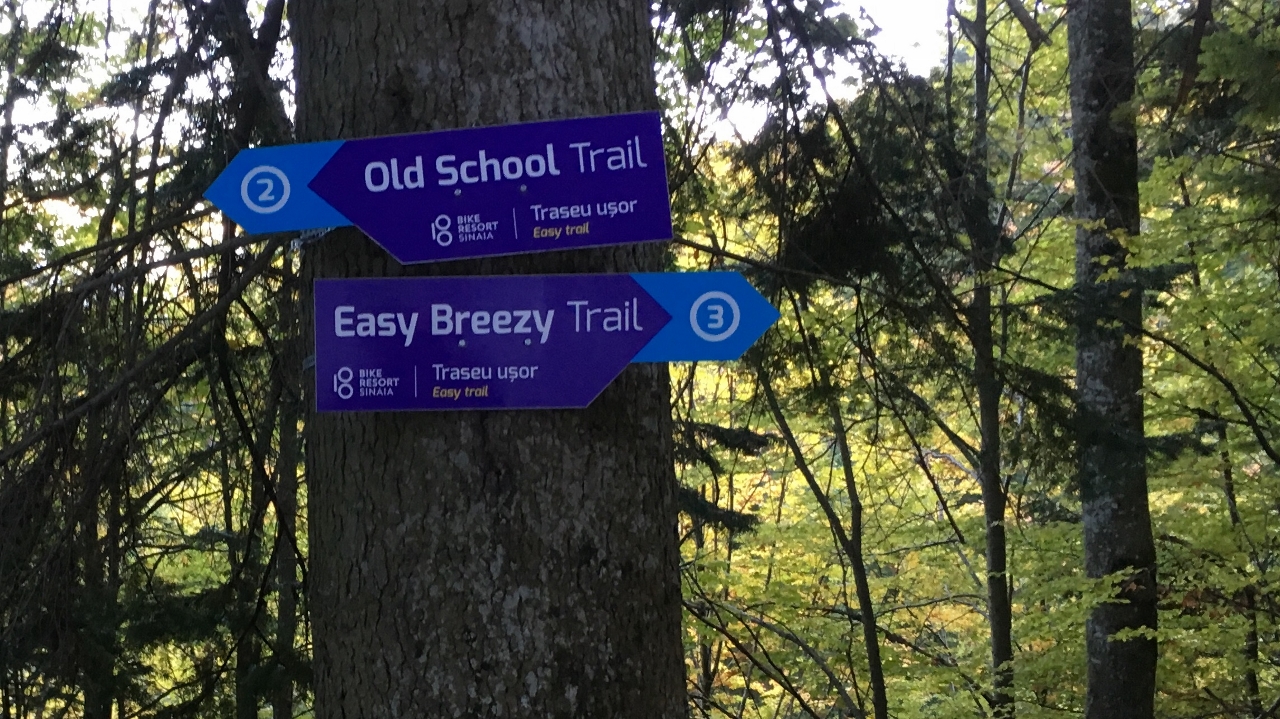 1300 meters of climb and approx. the double down. What a day! Cheers!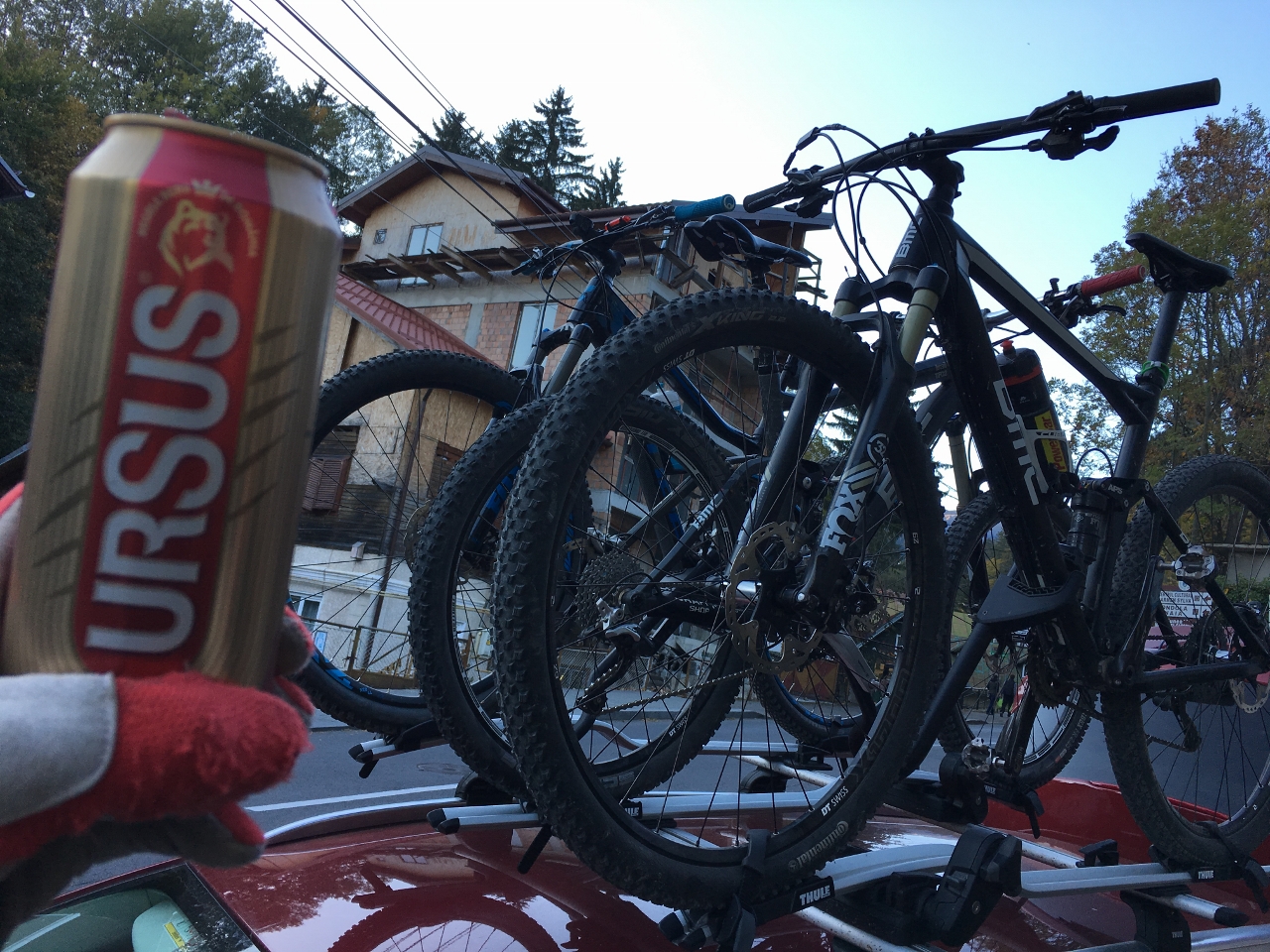 ---