While passing through Brașov on my way from Oradea to Bucharest I took the opportunity to meet up with Horia. Horia was my gateway to the mountains in Romania. We met back in June 2012 when he guided me around for the first time: link.
And since then it's been many rides. If you ever need someone to guide you for biking, hiking or skiing in Romania you should reach out to him on Mtb Tours.
Anyway… I suggested to have a coffee, but while approaching Brașov in perfect weather I just had to ask if there would be a bike around to have that chat on a bike instead of in a coffee shop. There was a bike. A 71 degree head angle HT, 3×9 drive train and 26 inch wheels. Bit of nightmare set-up for the trails in Postăvarul …but also quite fantastic! It made it possible to go for a great ride together!
We get going up the mountain towards Poiana Brașov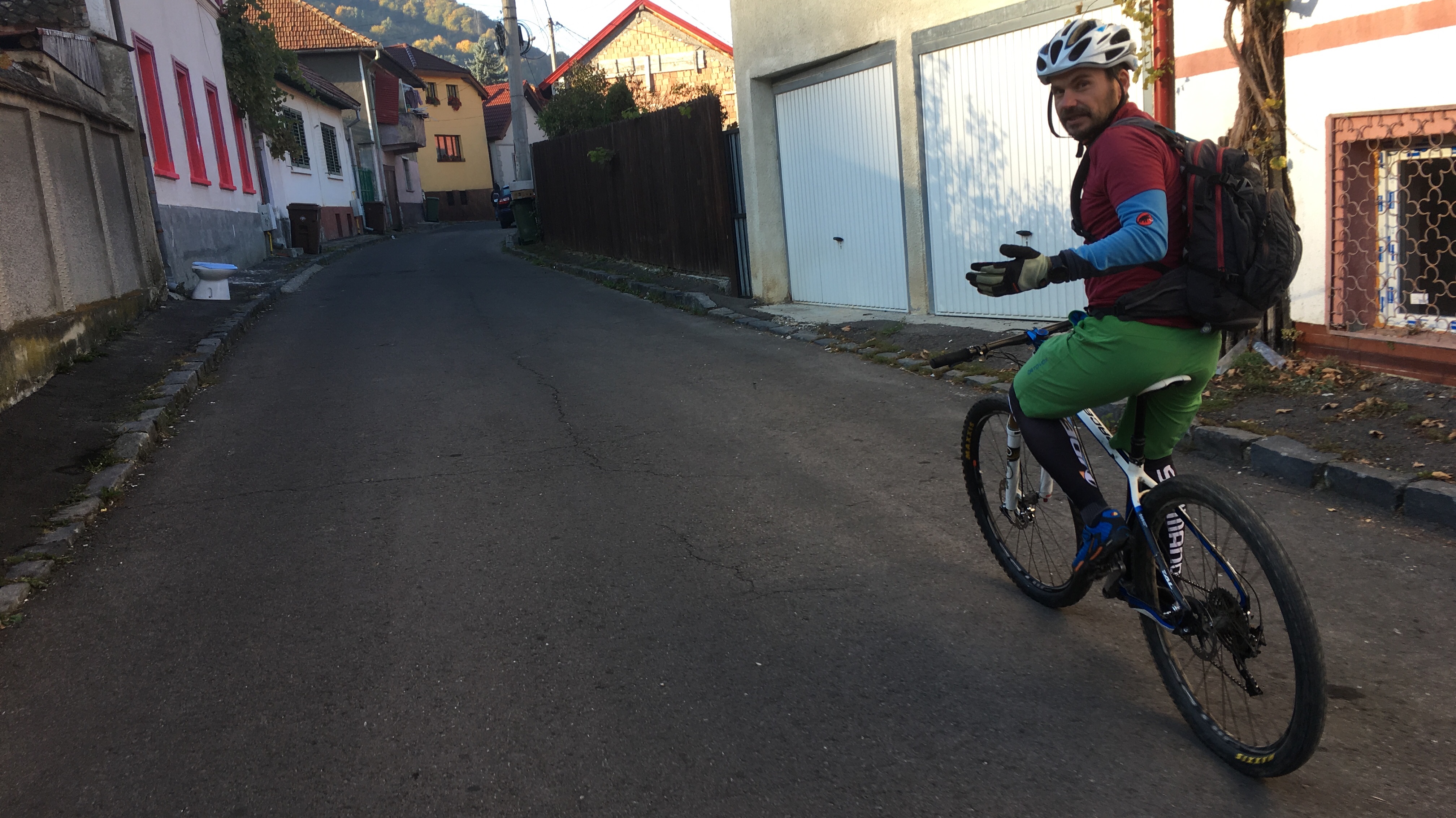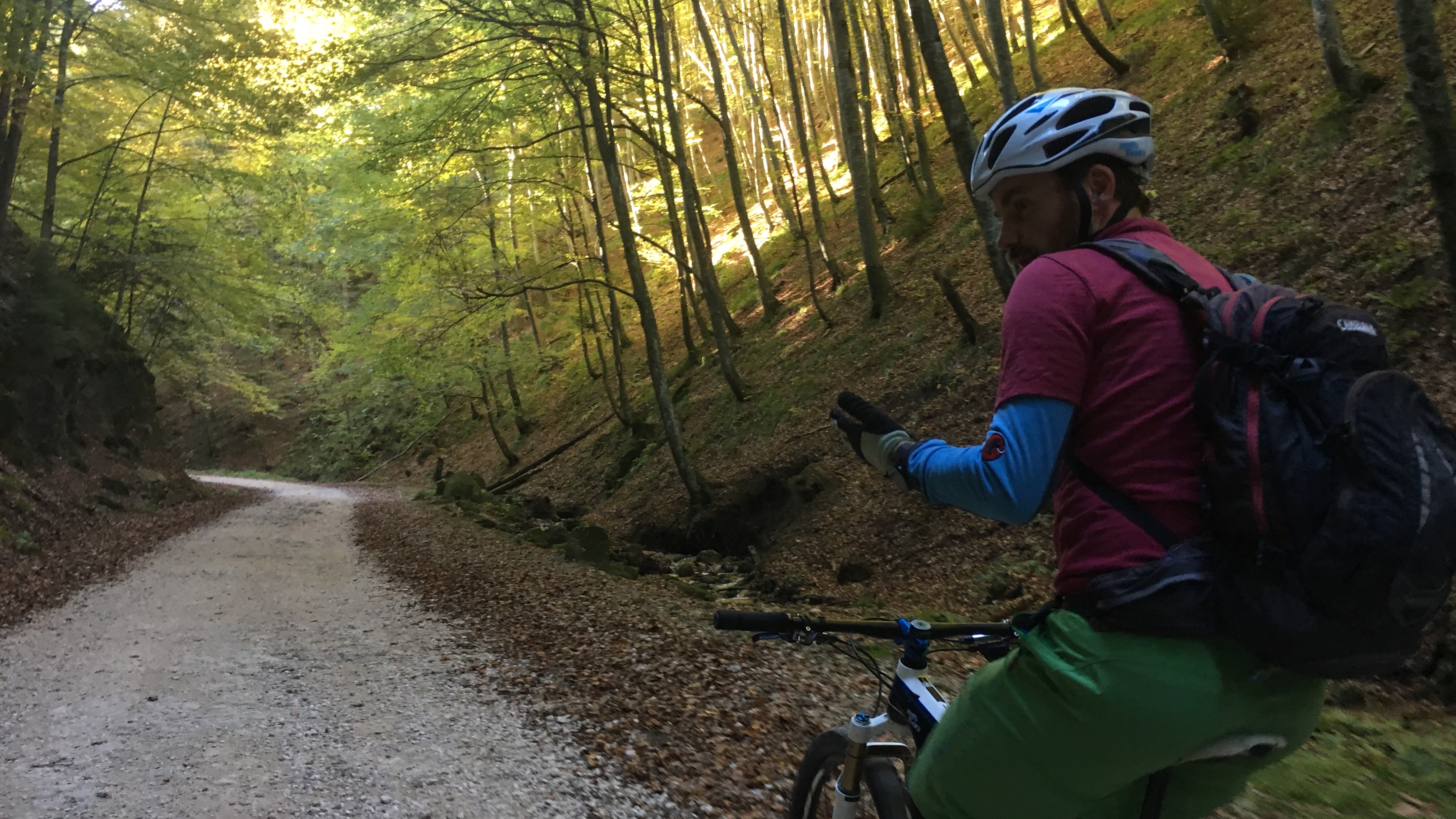 We reach the Gondola, but continue on the more XC-like trails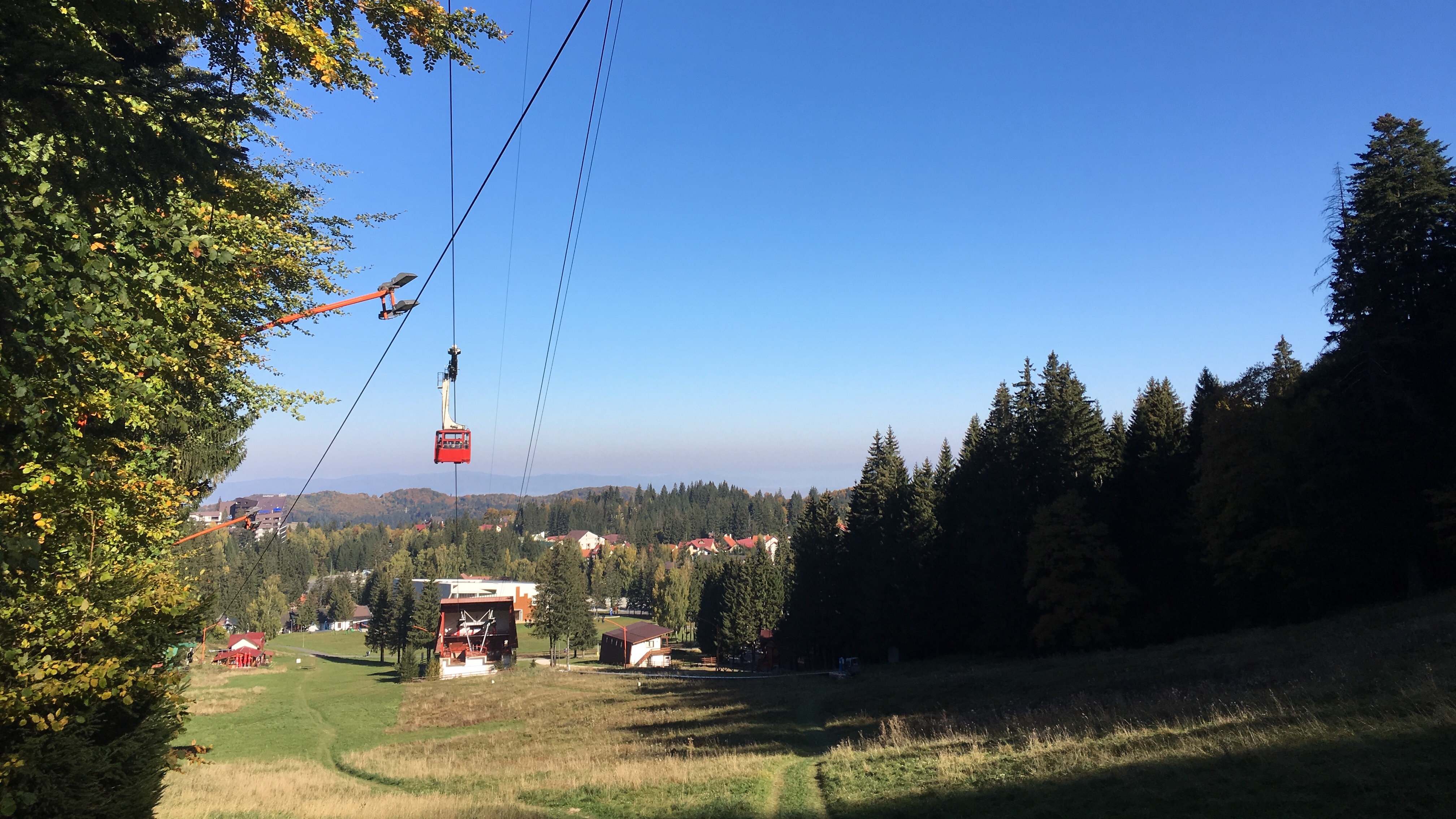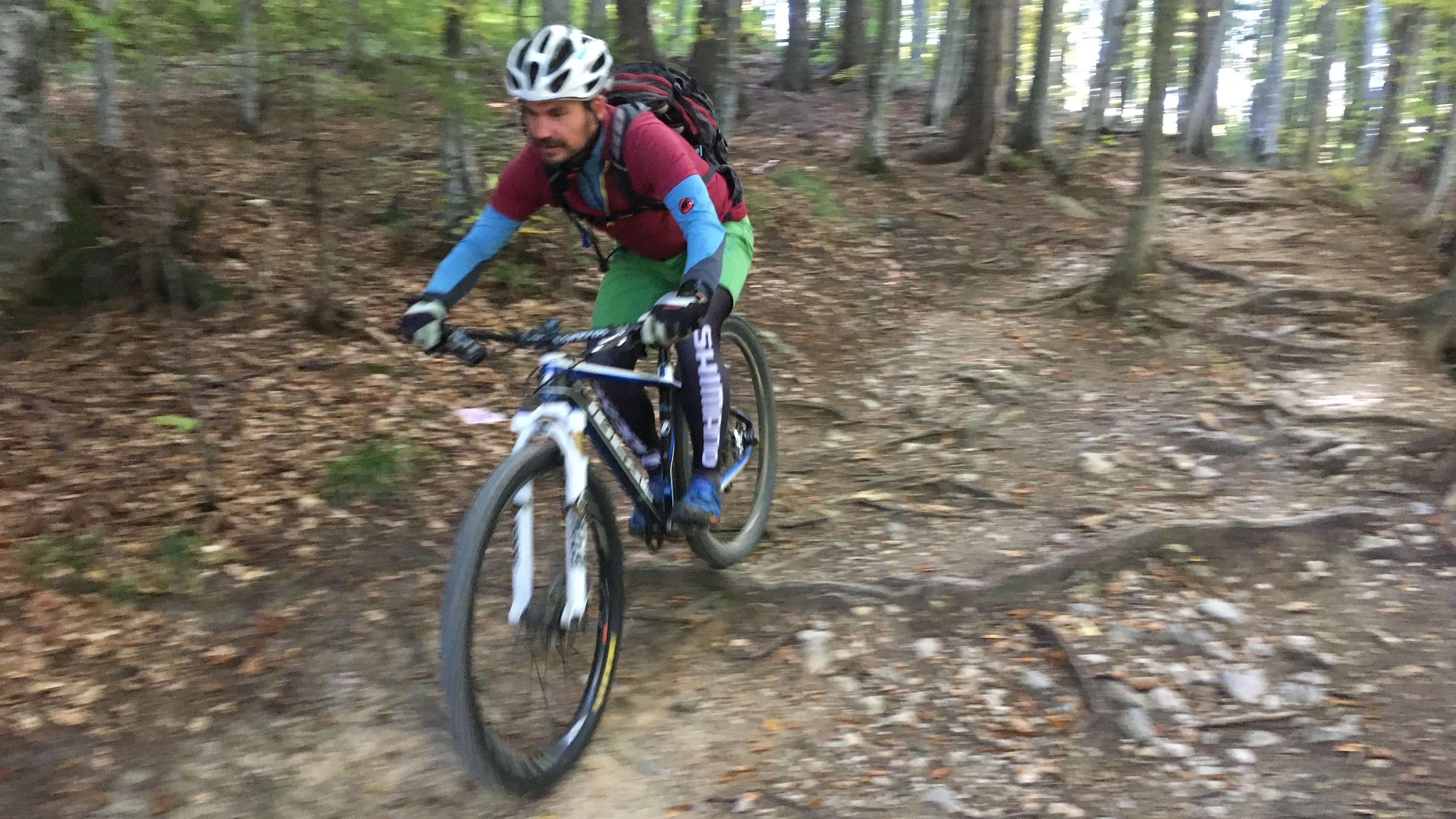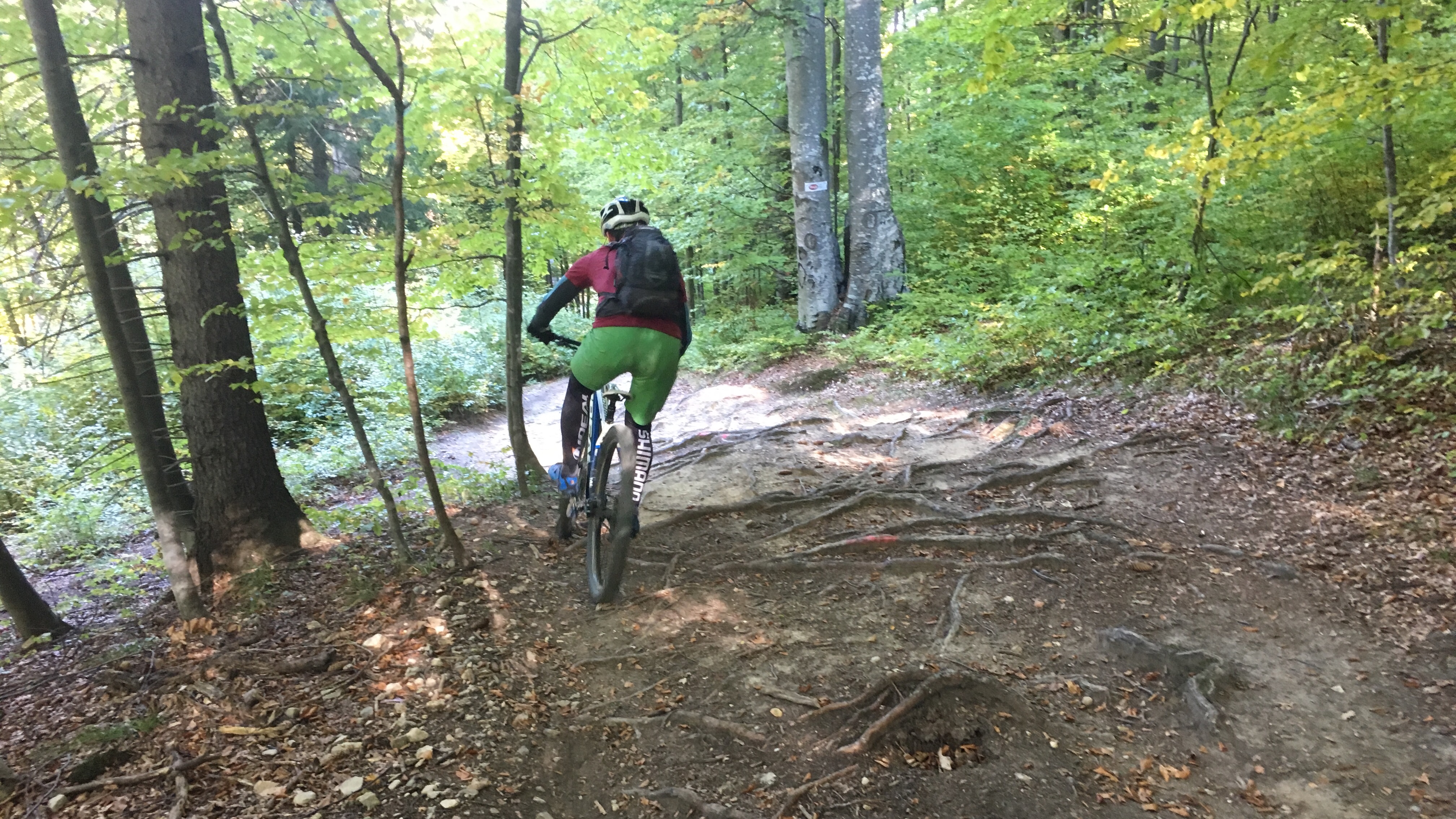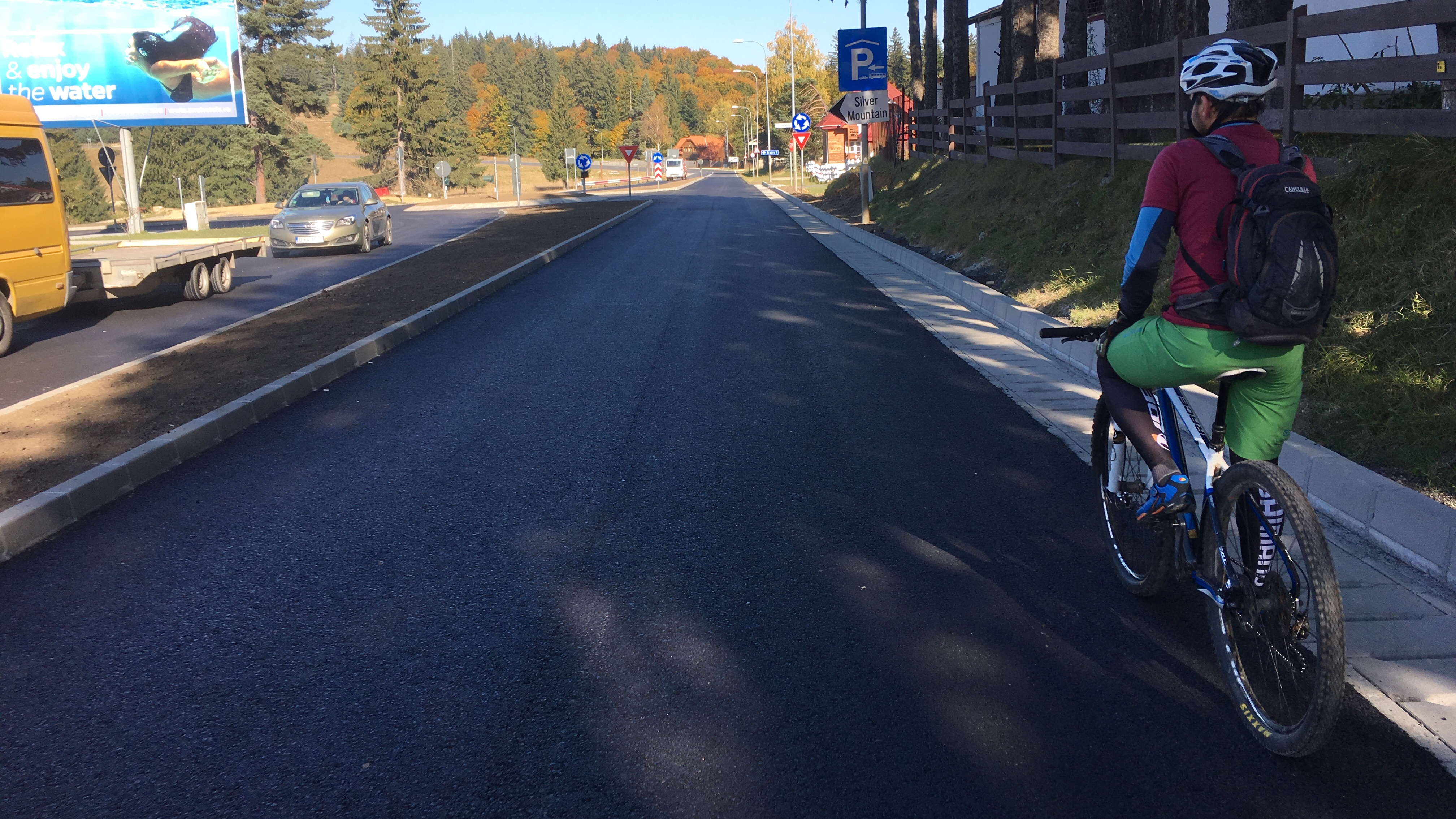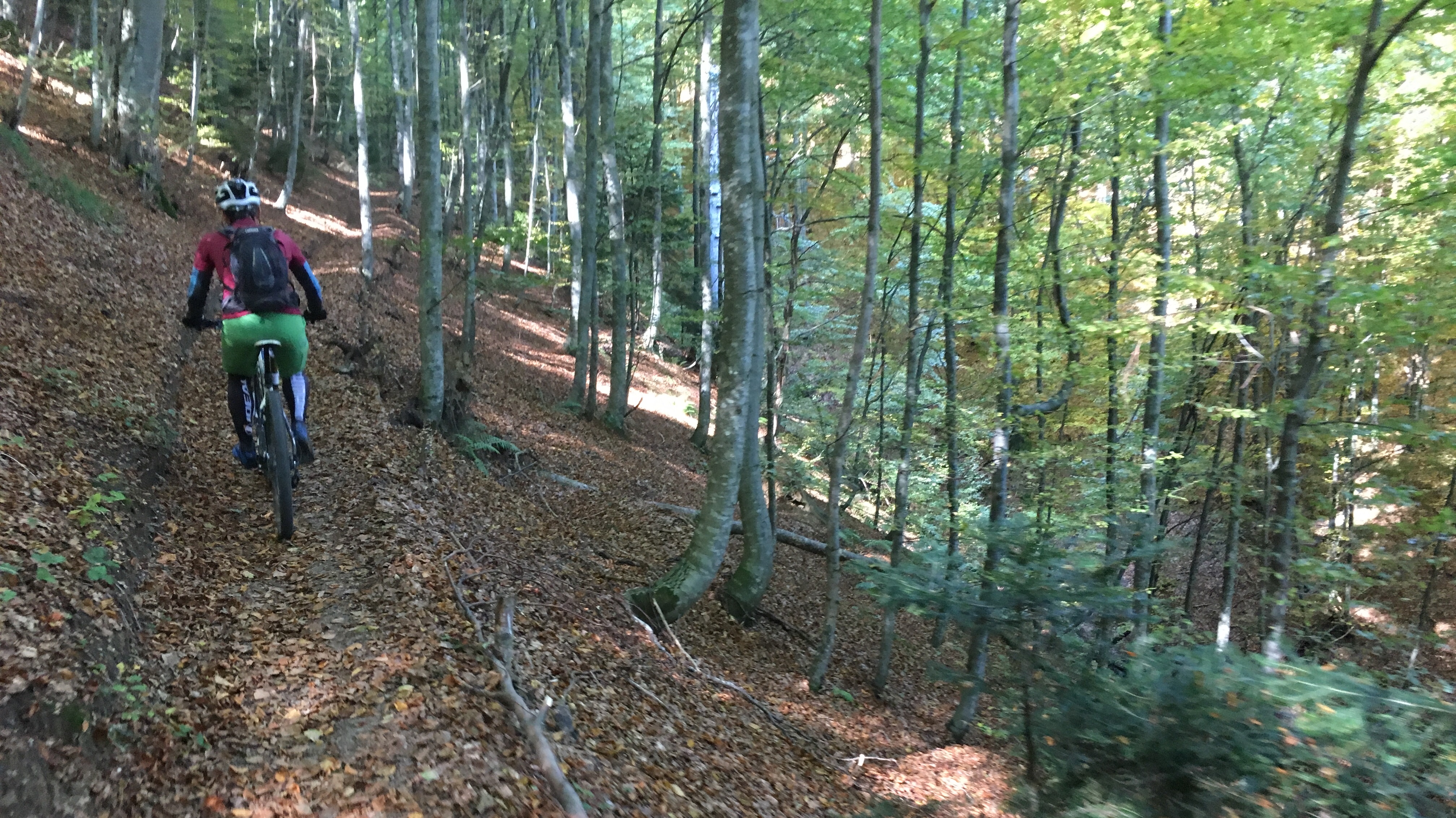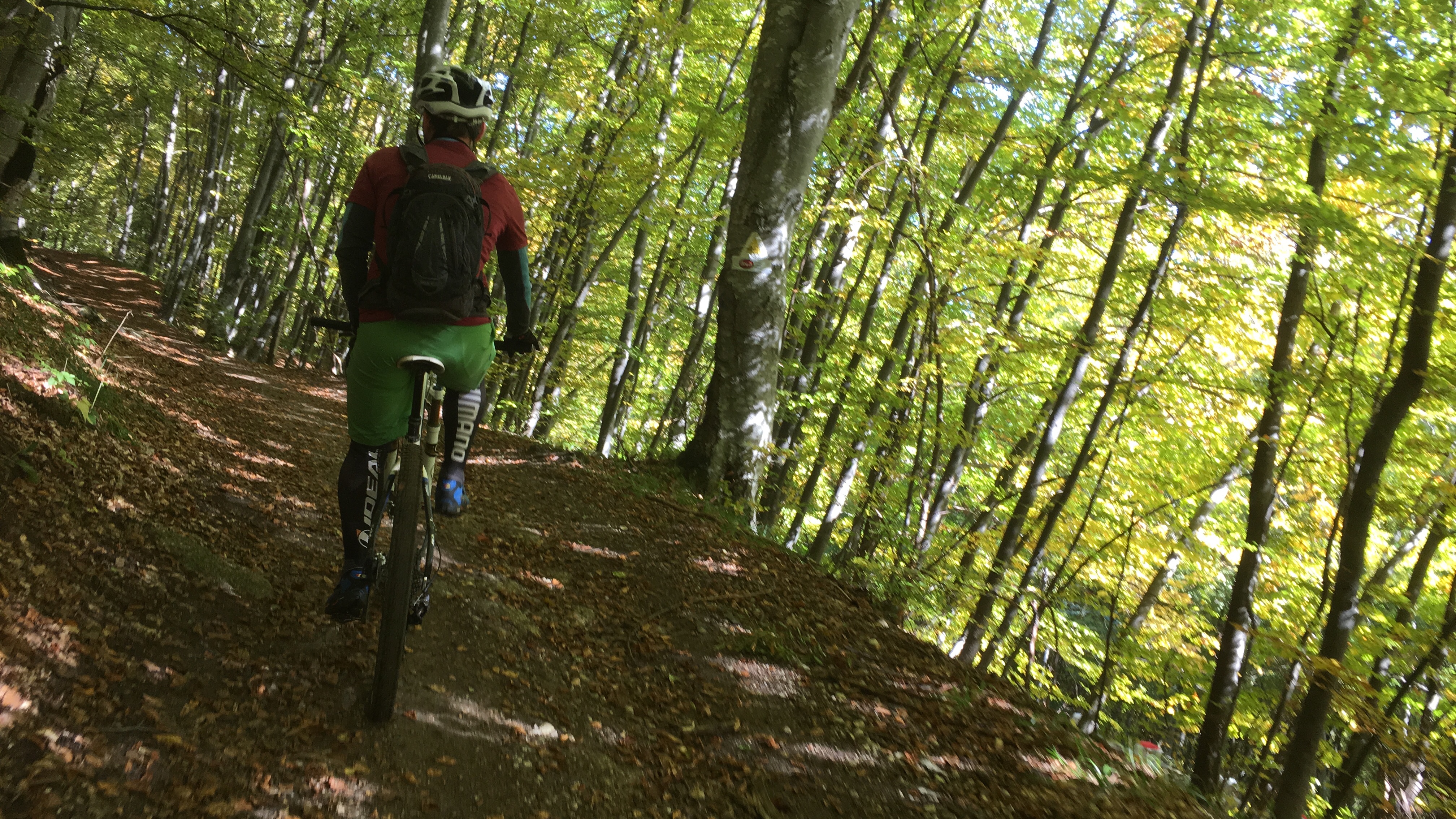 The views are great and the spirit high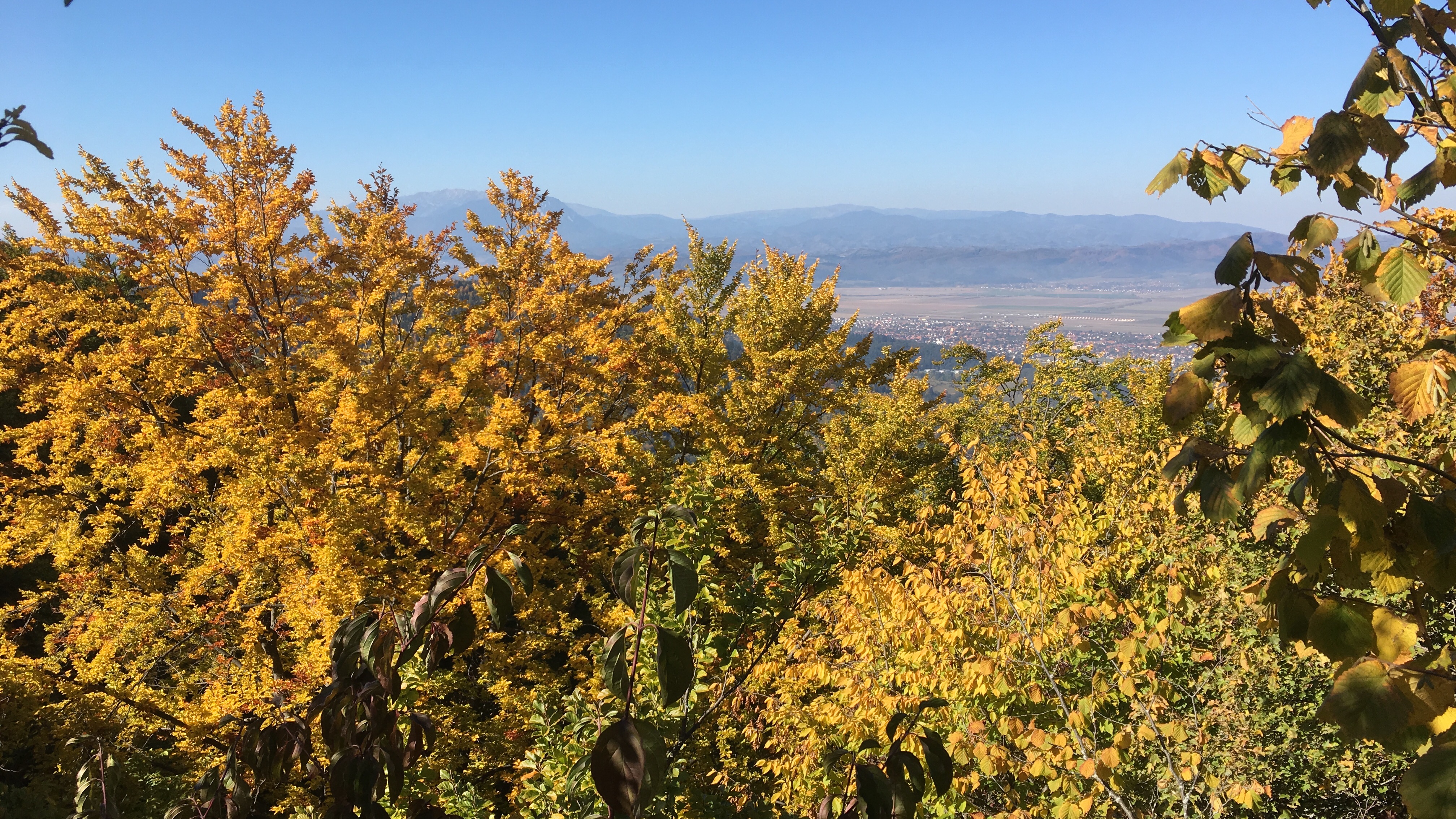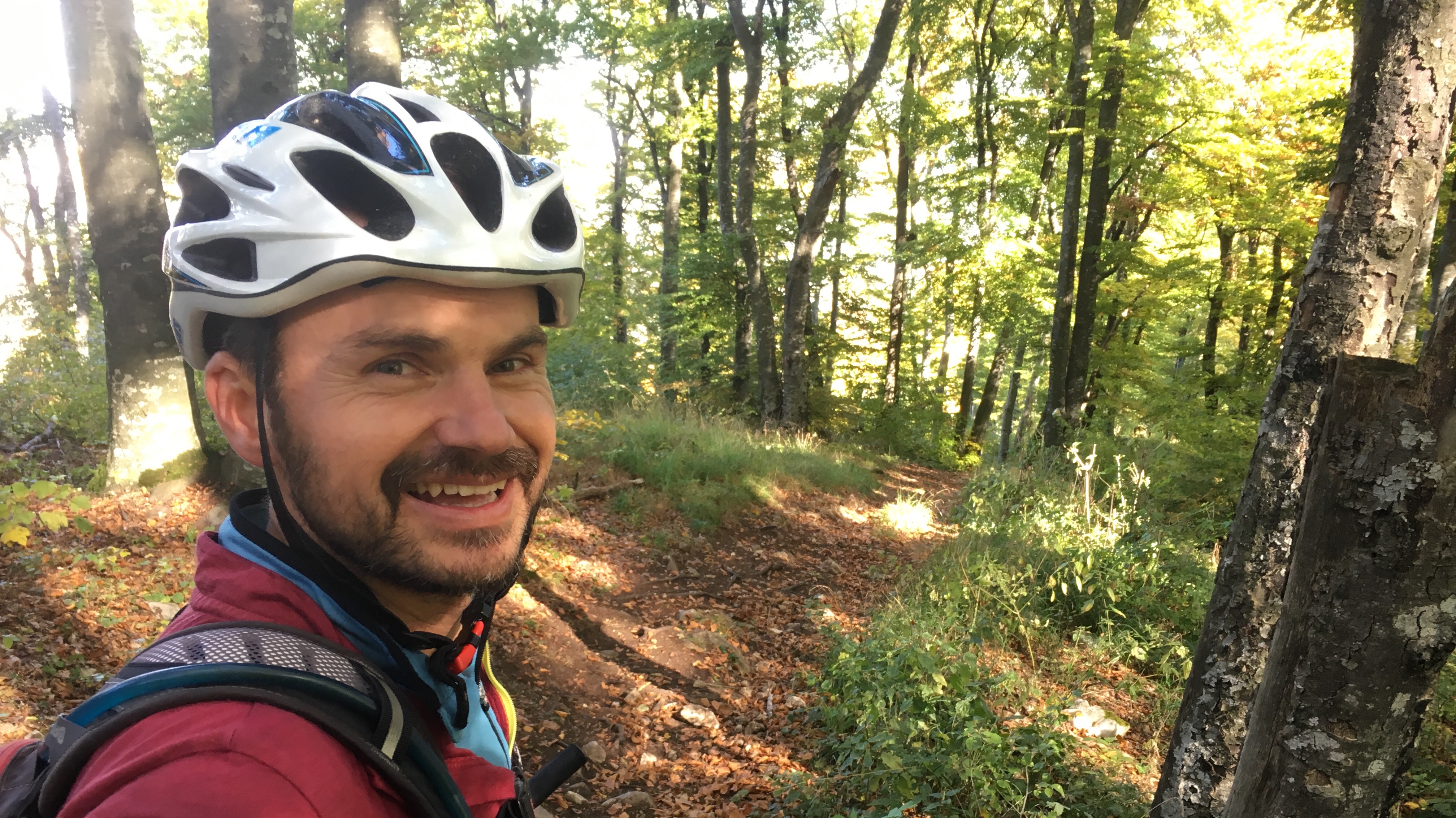 The trail gets more technical but the old HT is hanging in there. Maybe not the front wheel, but we managed to tighten it up when it was on the way to fall off… The old city of Brașov: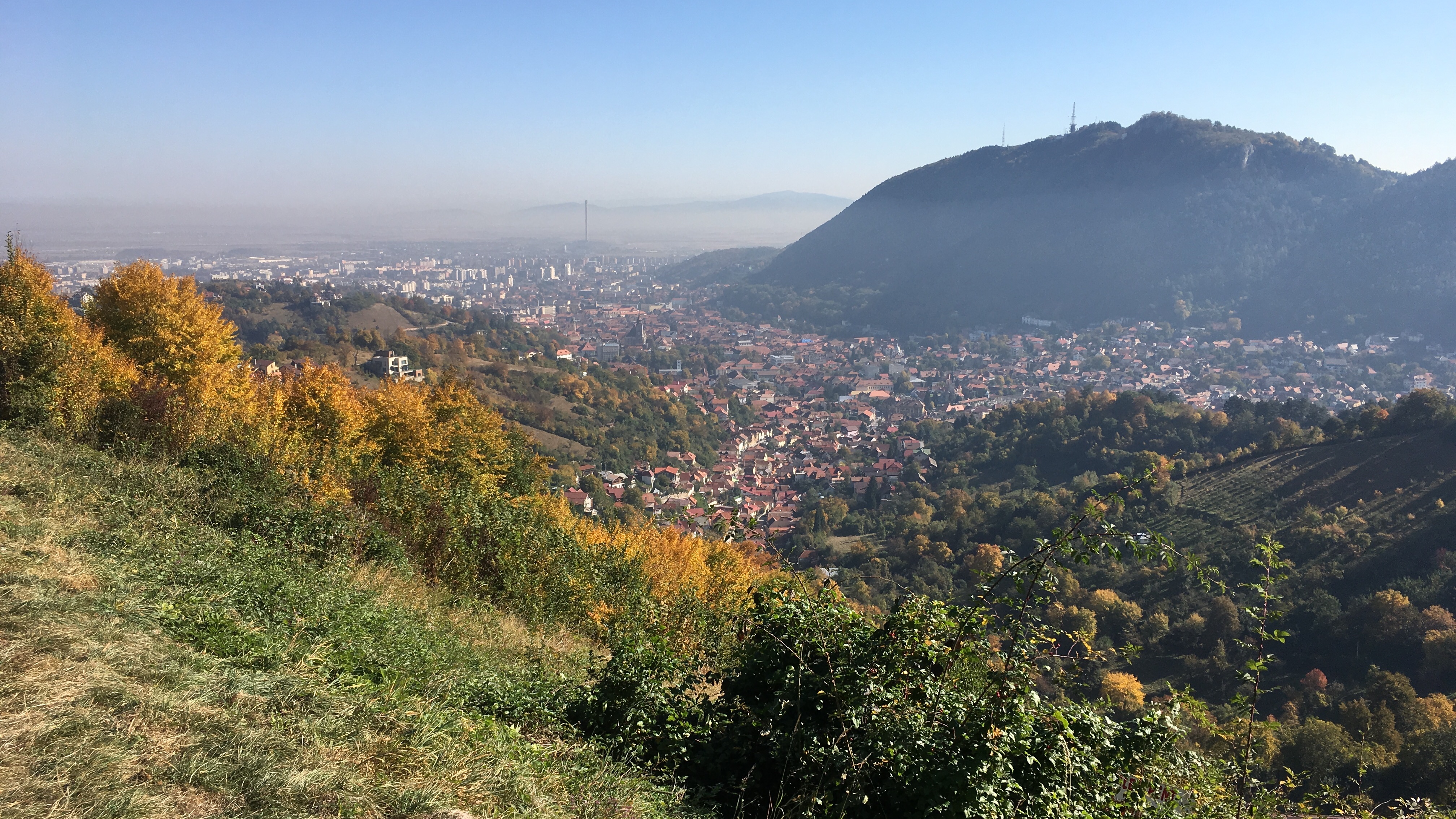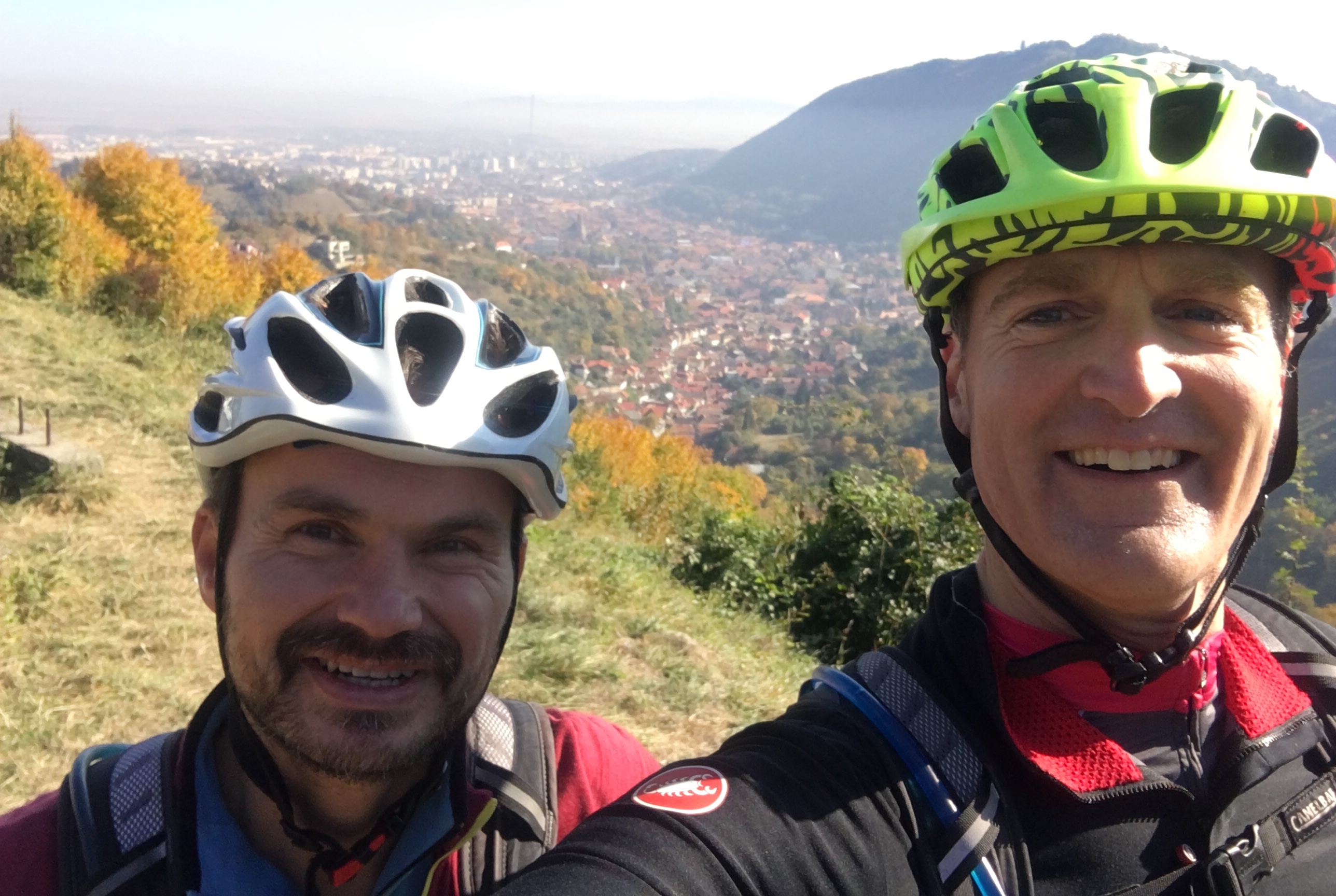 I guess a week or two from now the leaves will be gone. Now they offer all the colors in one shot.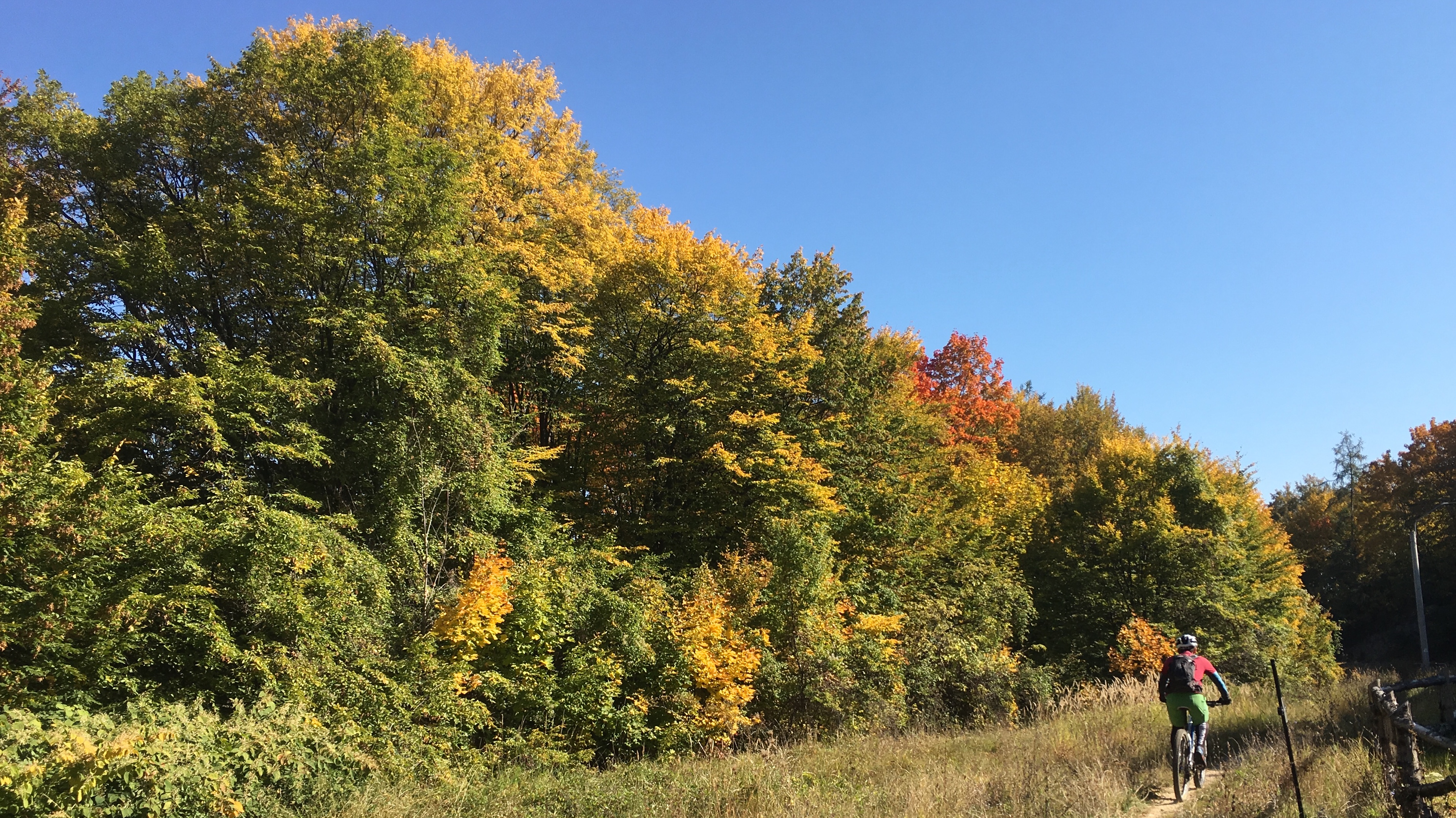 Back through the city to the hotel and bye bye to Horia for this time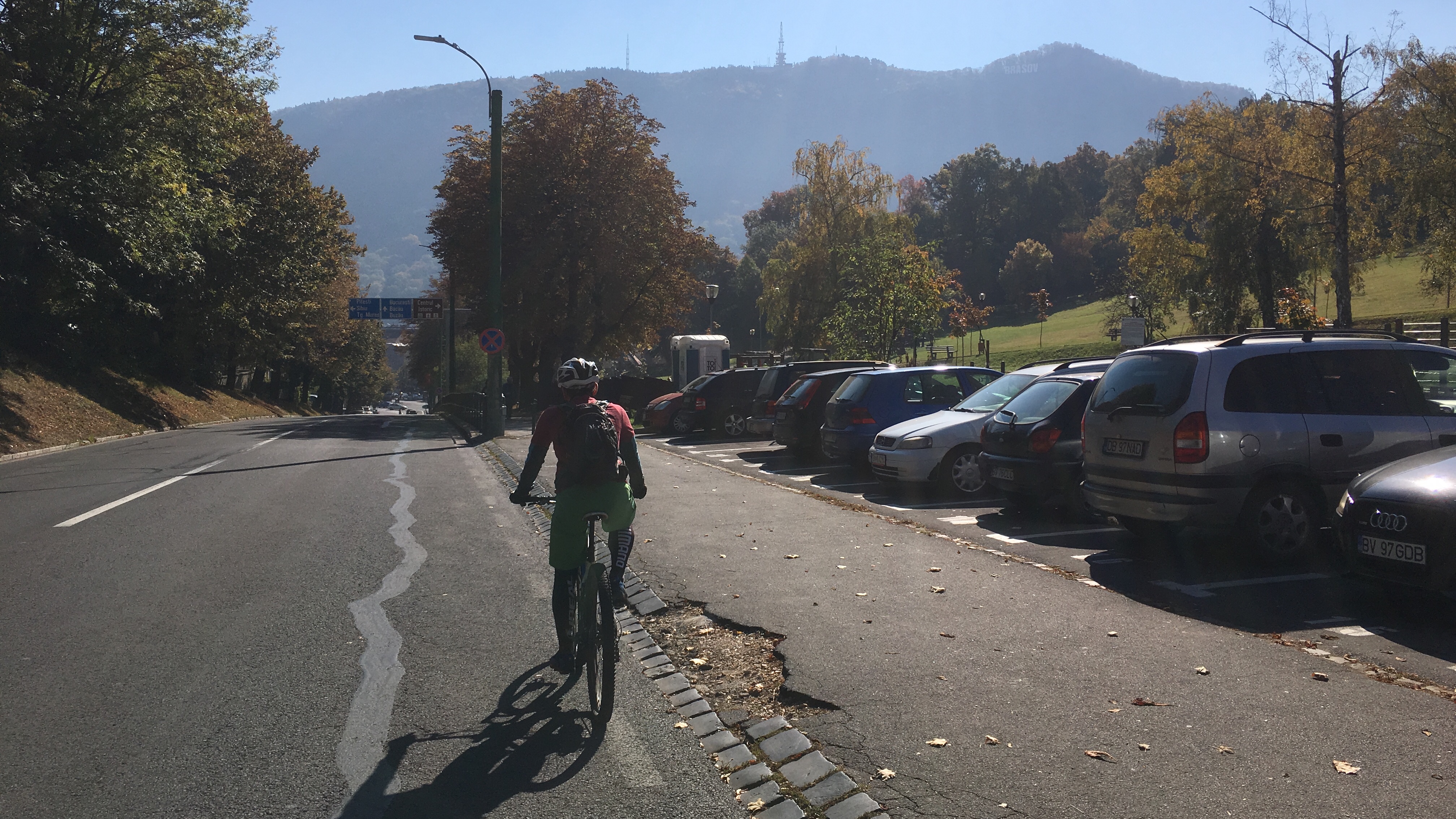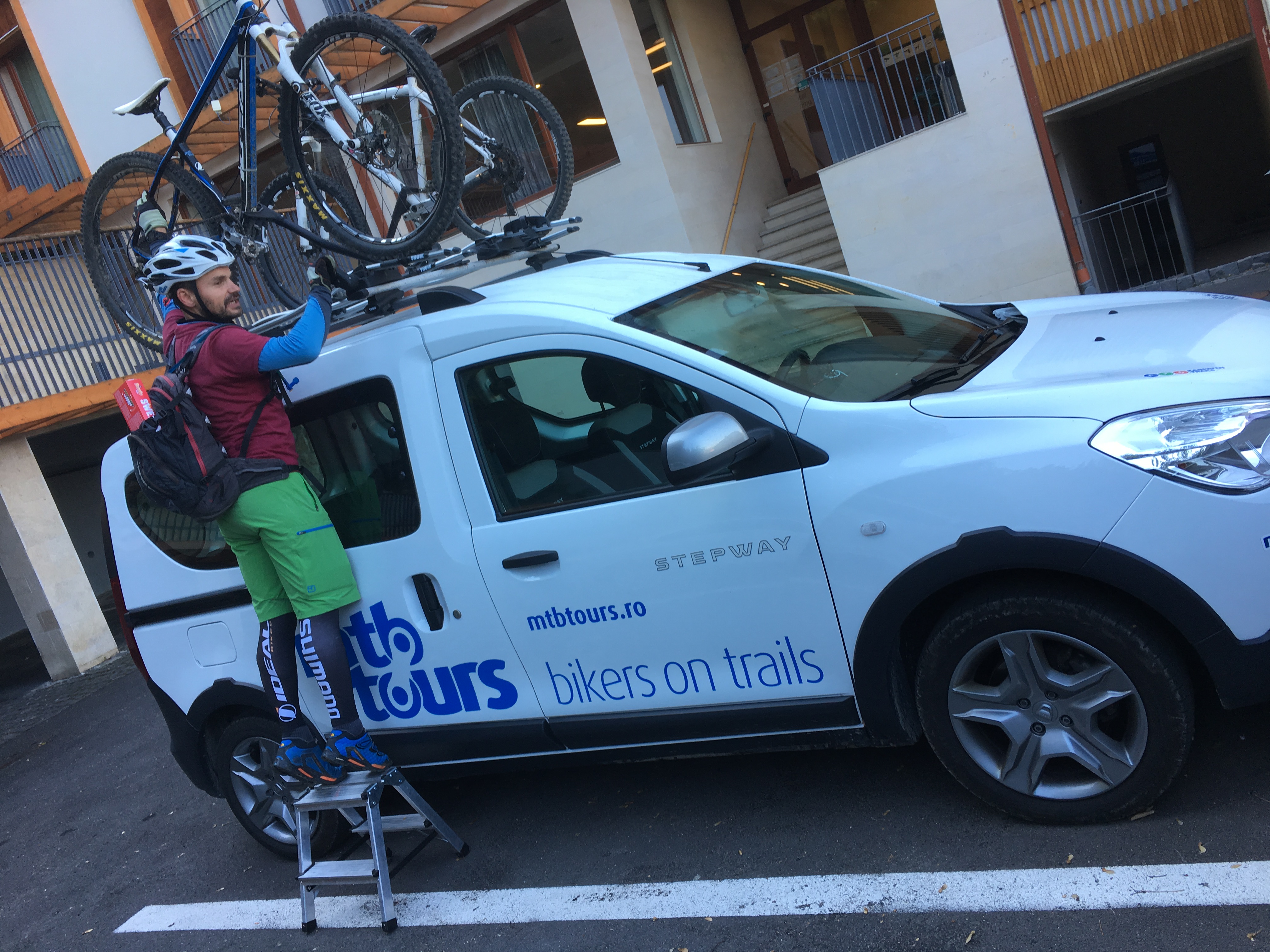 A big thank you to Horia for some fantastic hours together that couldn't have been spent better.
Always hard to leave my favorite city in Romania but at least easier when you feel the 900 meters of climb in the legs and can enjoy this view heading South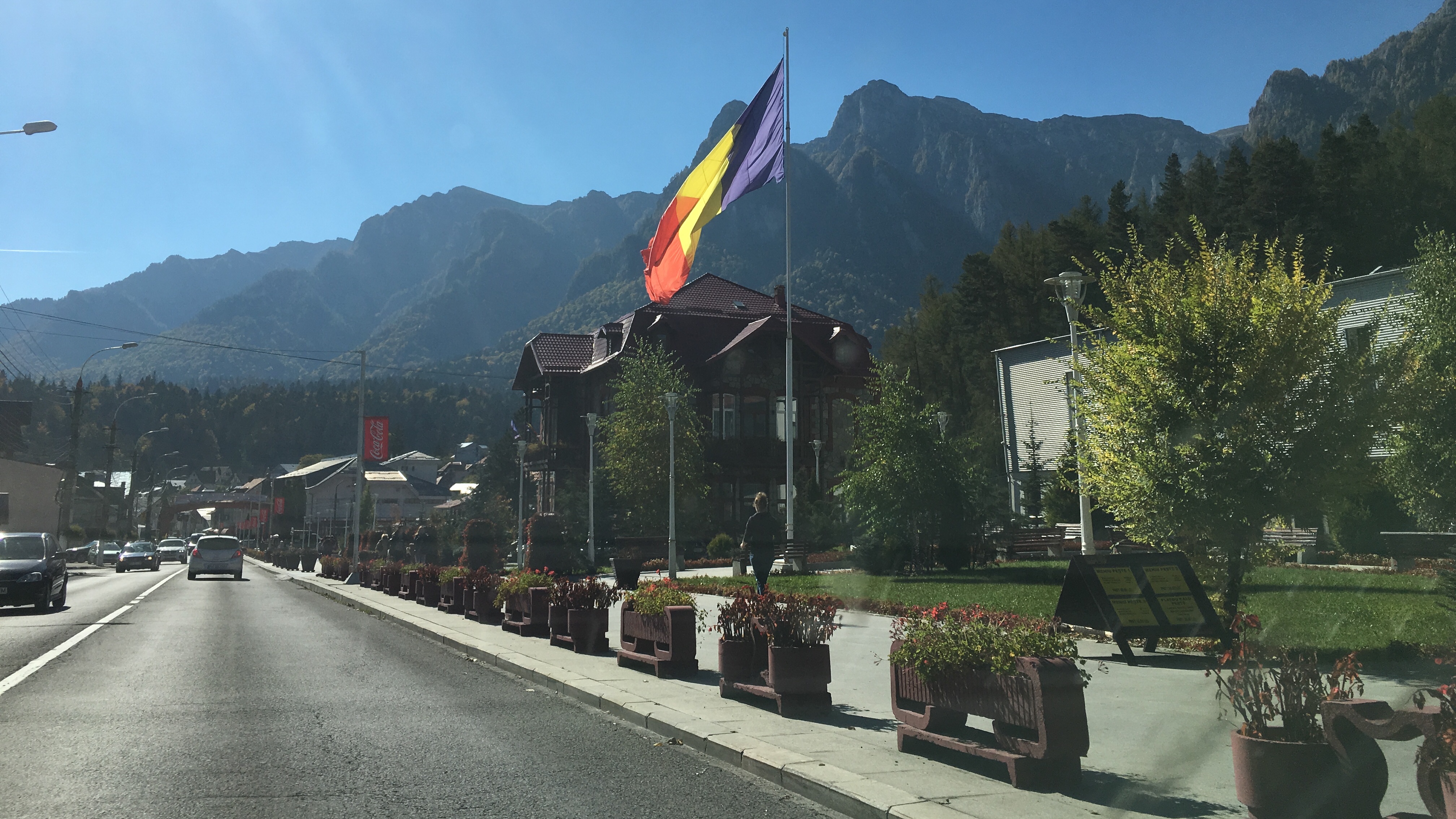 Luckily I had time for a shower in the hotel before leaving but what to do with all the sweaty cloths…? Not long until I had to close that suitcase to check in… I was lucky that traffic was good and the sun shining – it gave me the time and temperature for a 45 minutes dry-your-sweaty-clothes-on-a-rental-car-stop on the way.
…but I tell you – they didn't smell to well once I got back to Sweden after a couple of days in Asia on the way…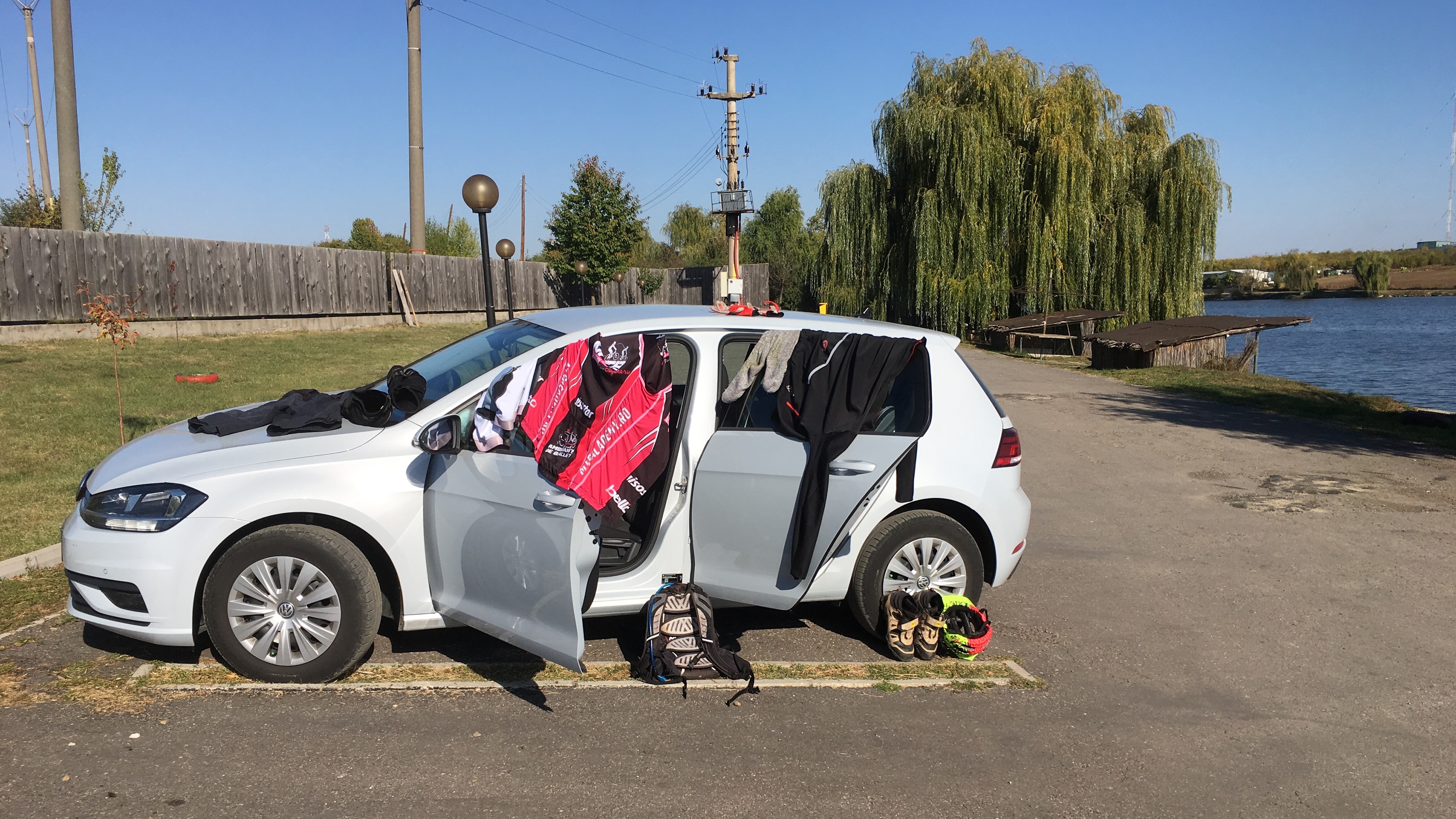 ---