The stars were aligned…
From record level of pollution to totally ok in some hours
Spotting a bike in the lobby when checking in at the hotel
Some hours to kill
It's so easy getting from the boring hotel in a tech area to some more interesting areas by using the bike/moped lanes. Well organized, clean and silent as all twowheelers are electric: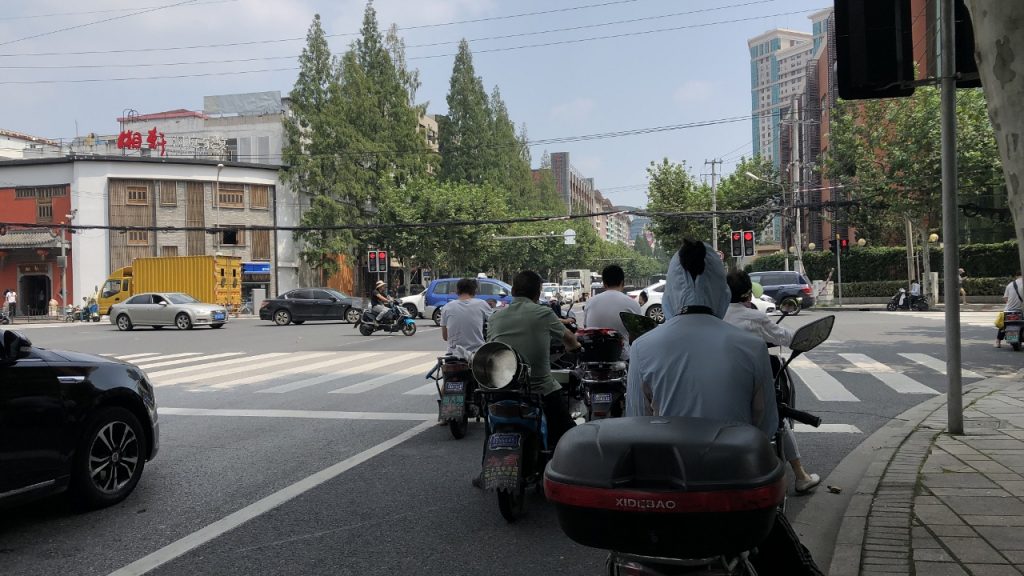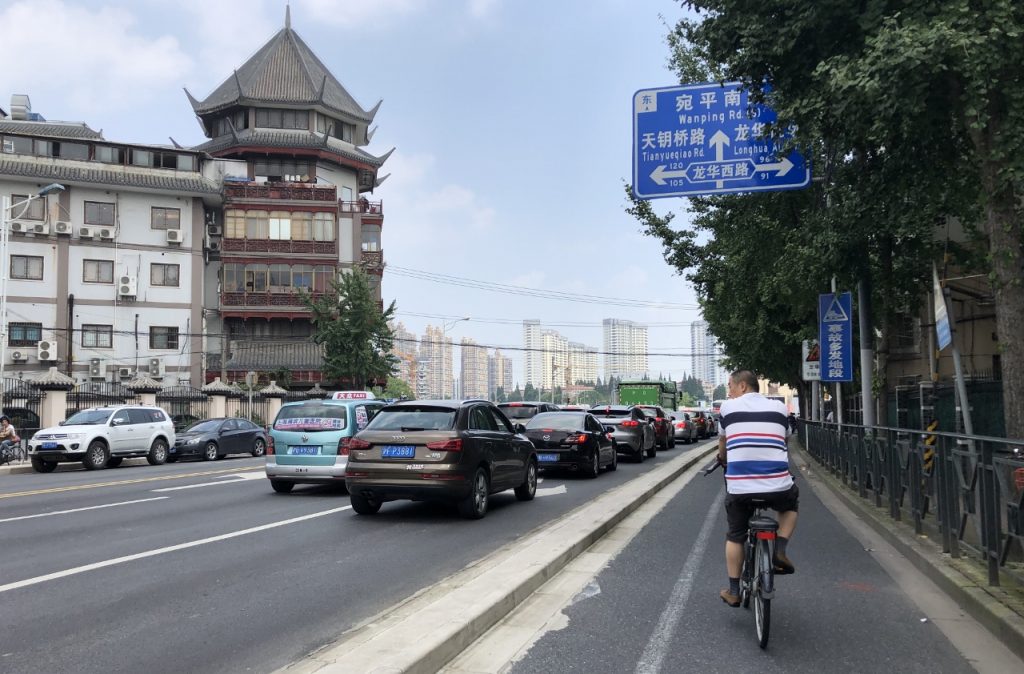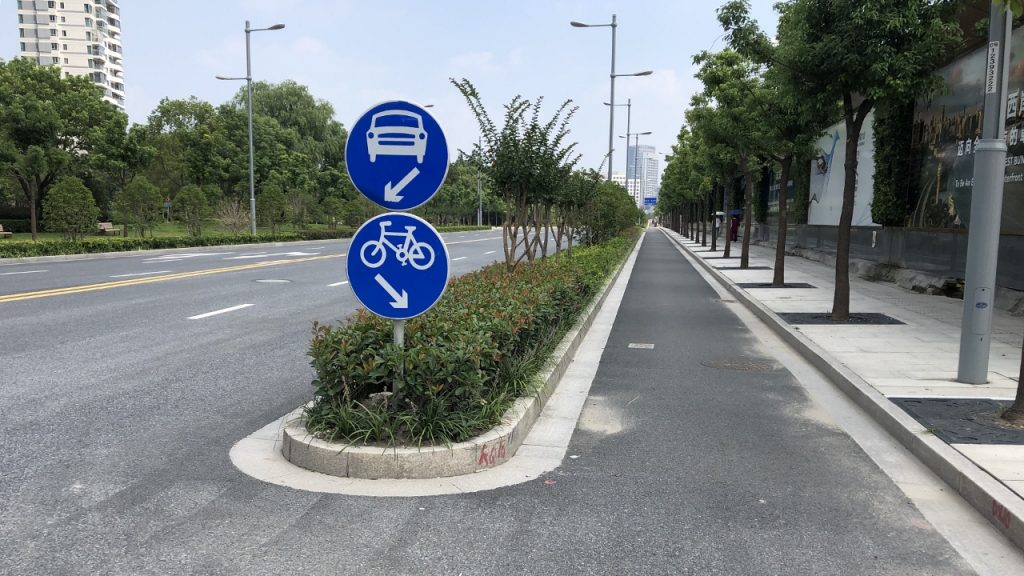 I reach the river and get a view across to Pudong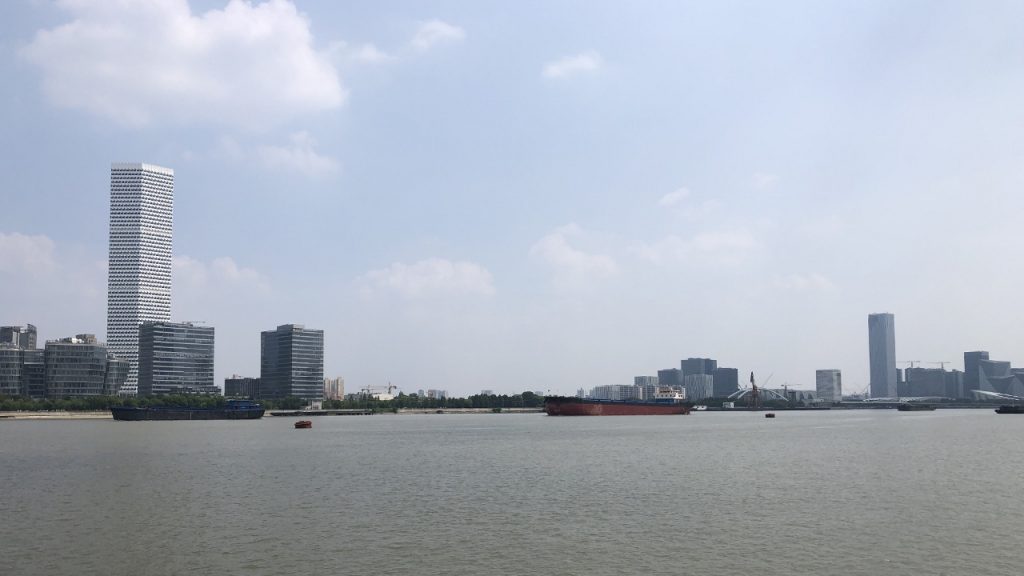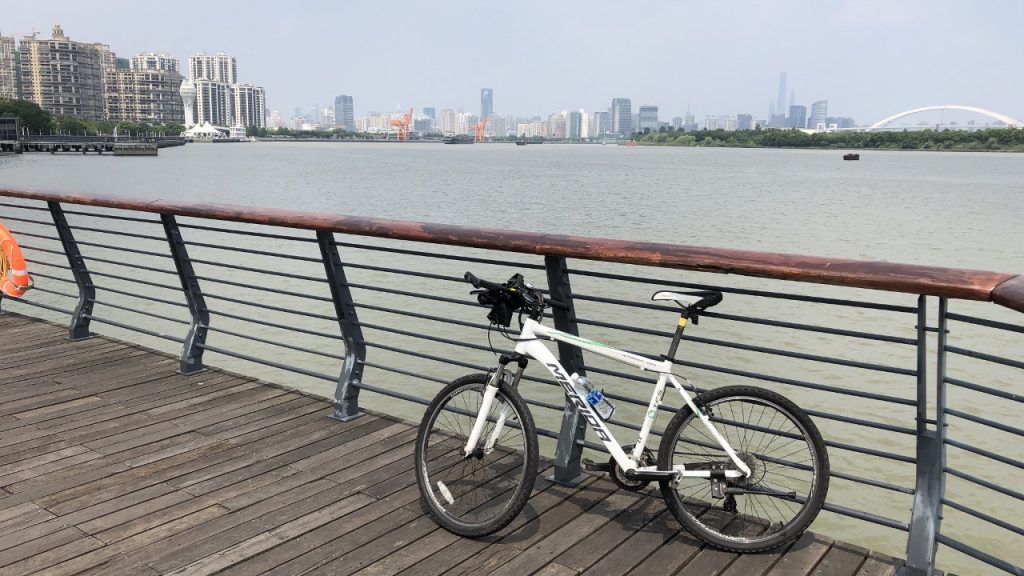 The area has been transformed from a port / shipyard to a nice area with cafes and exhibitions.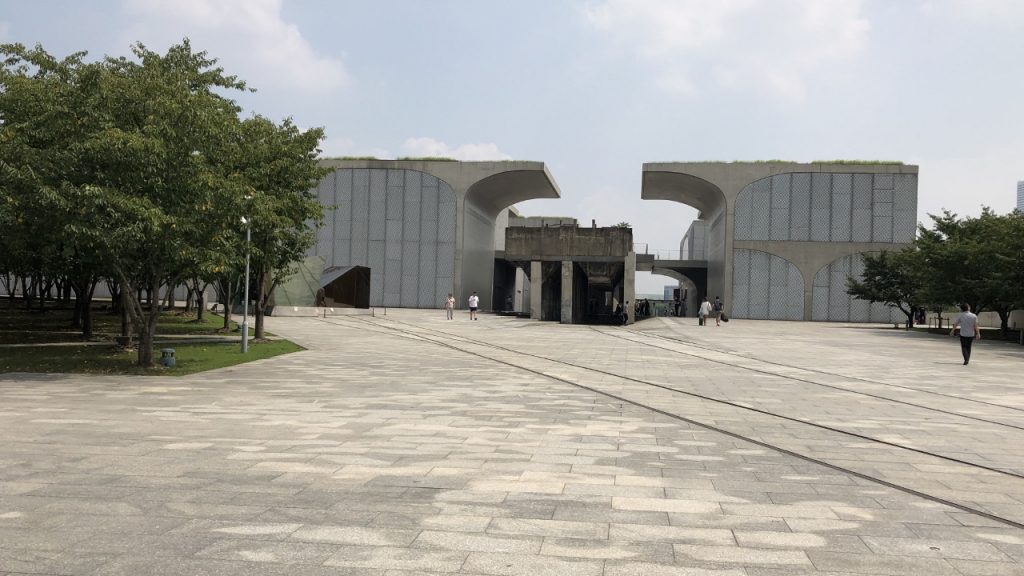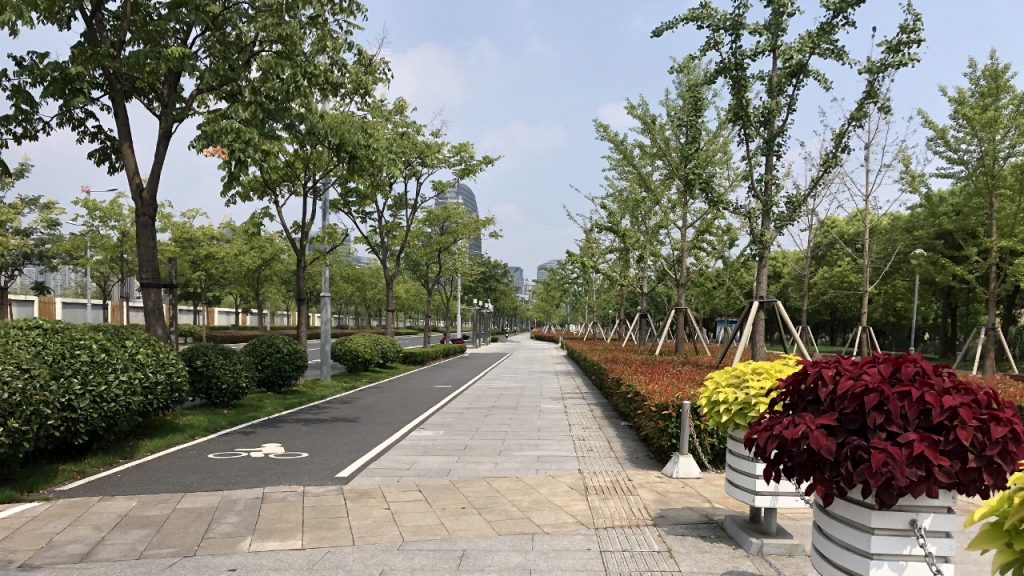 It's hot and I'm happy I brought water…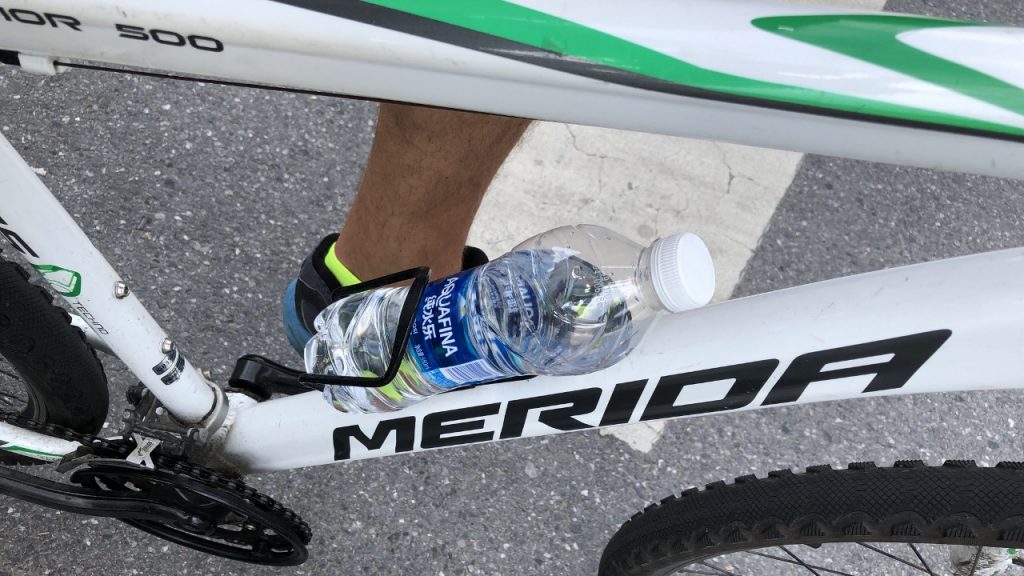 I continue towards the Bund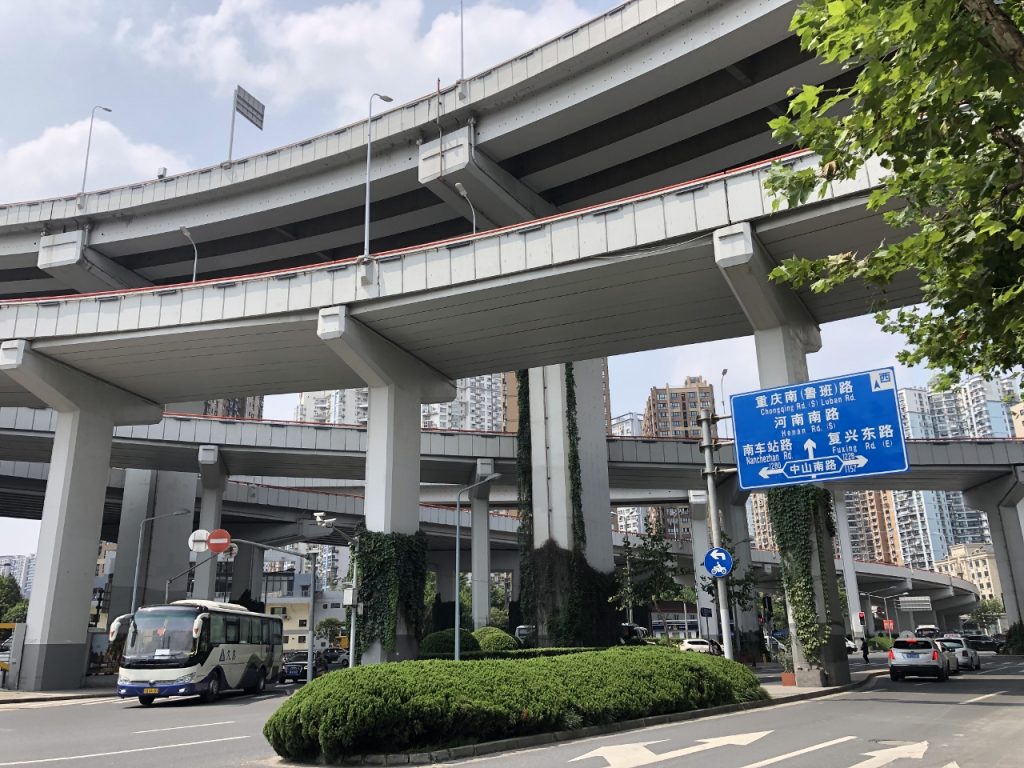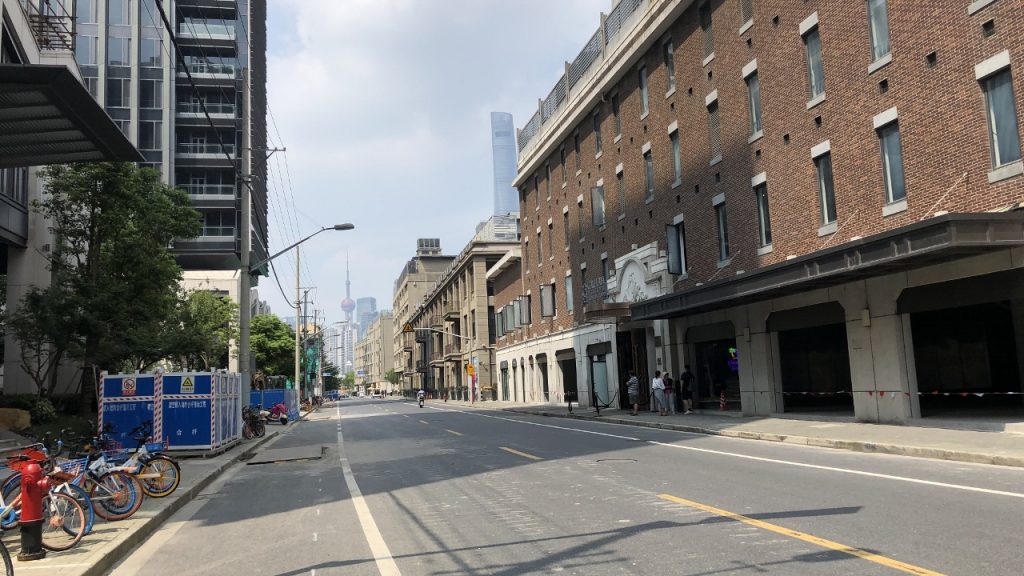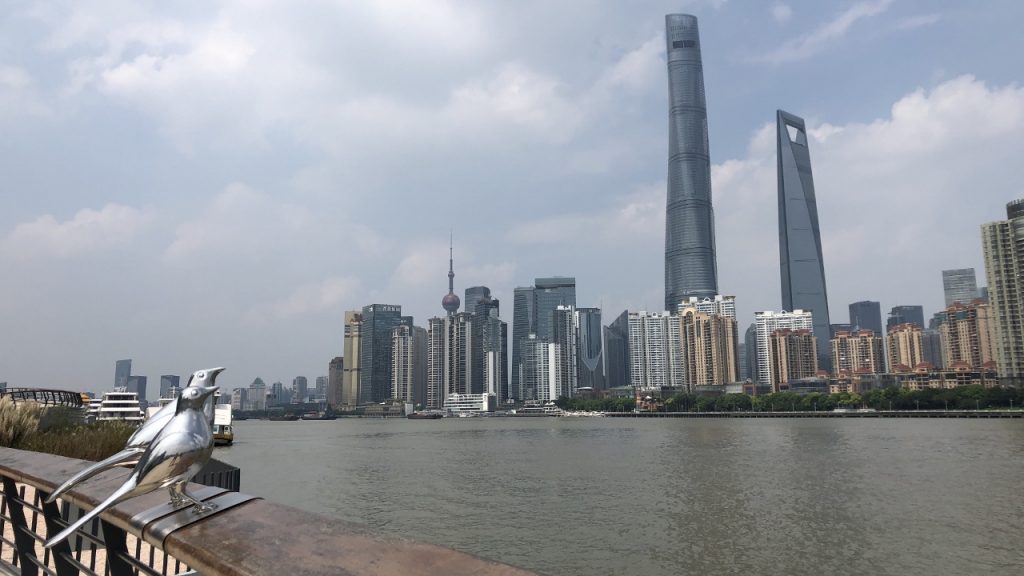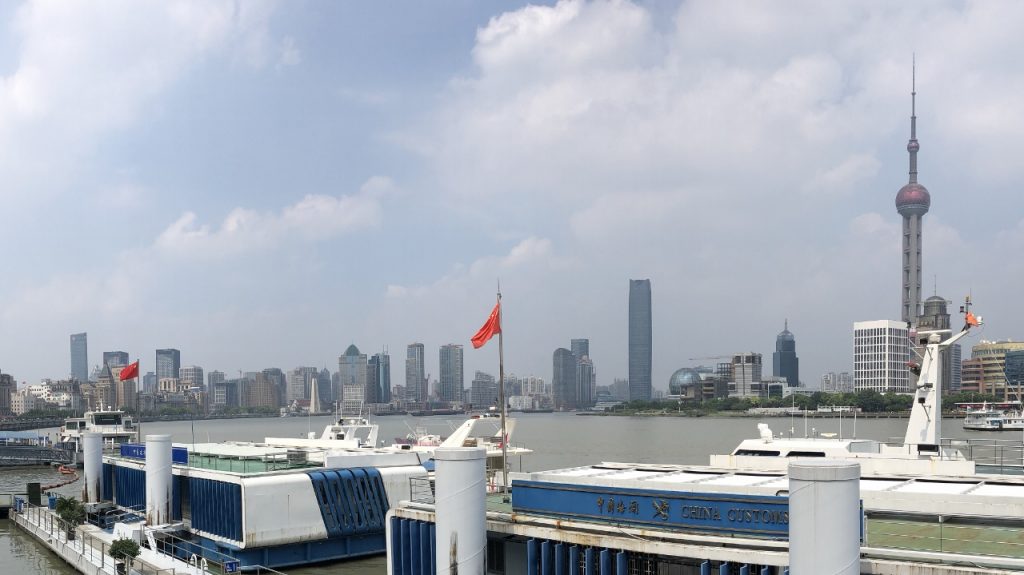 I head back through one of the few areas with old buildings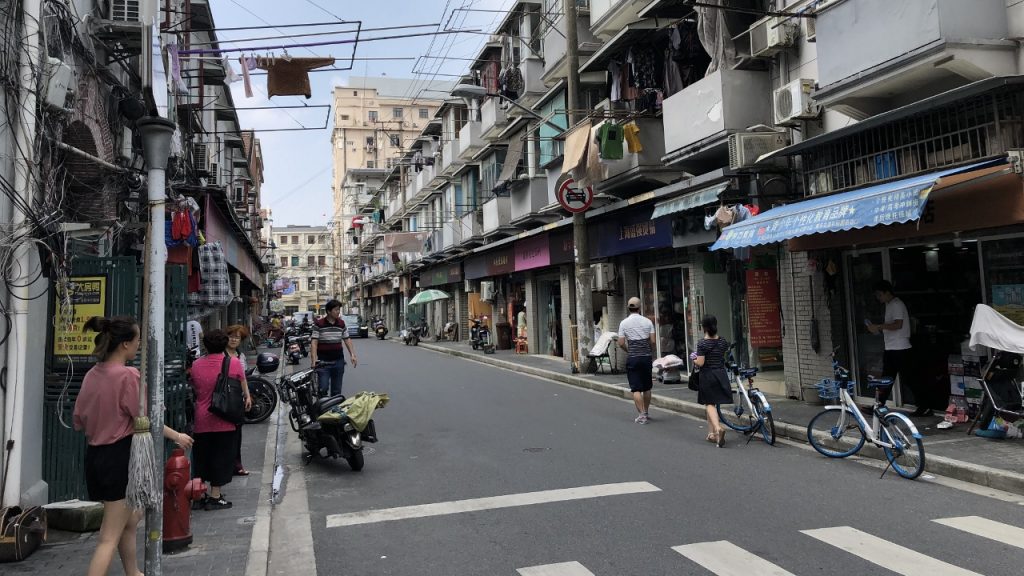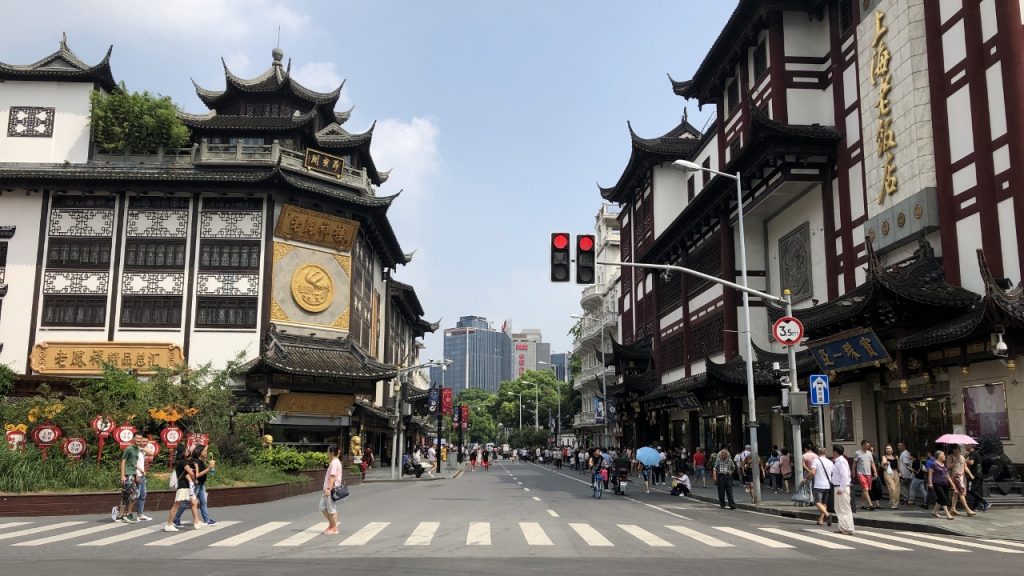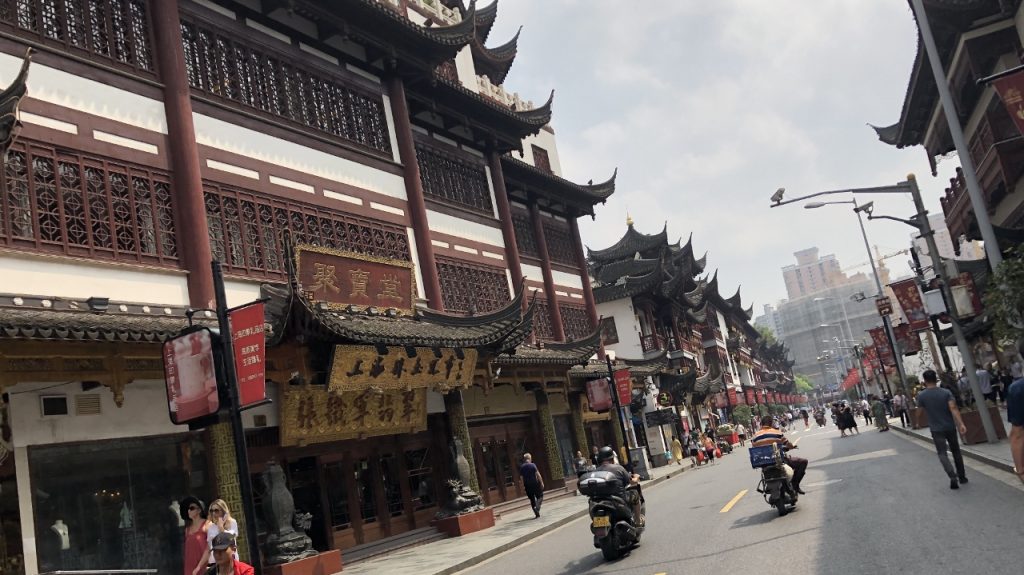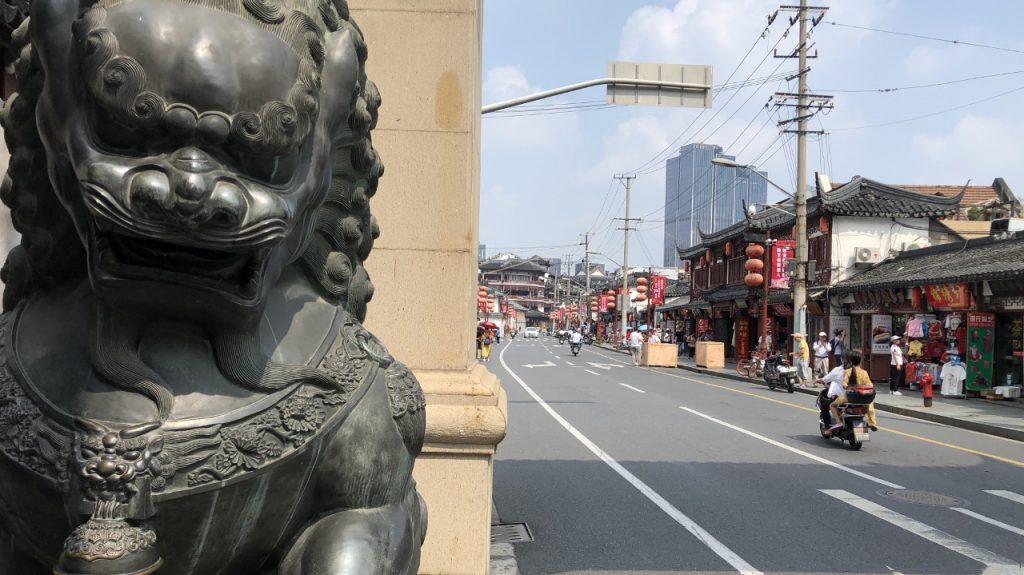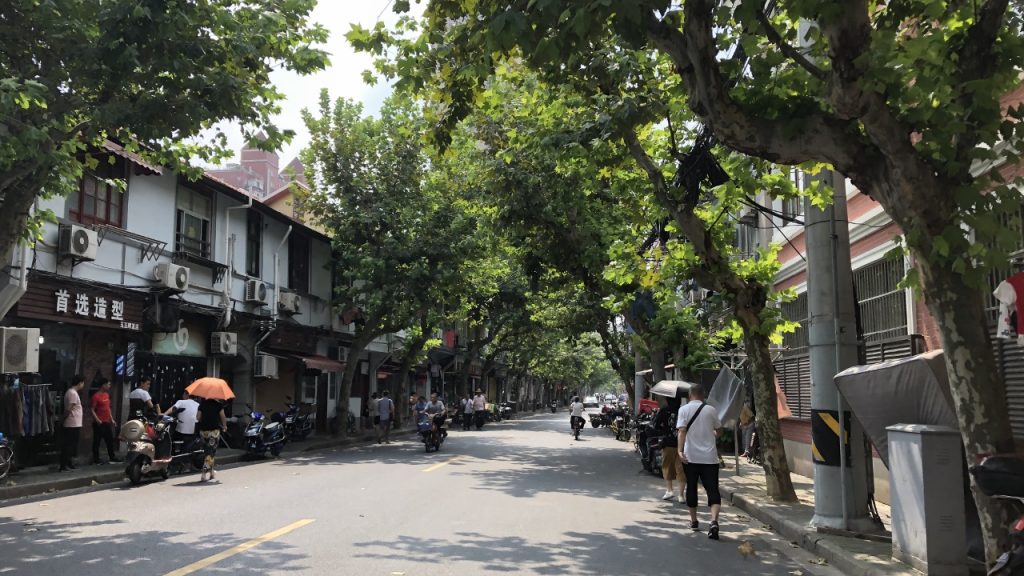 And then the traditional bike lanes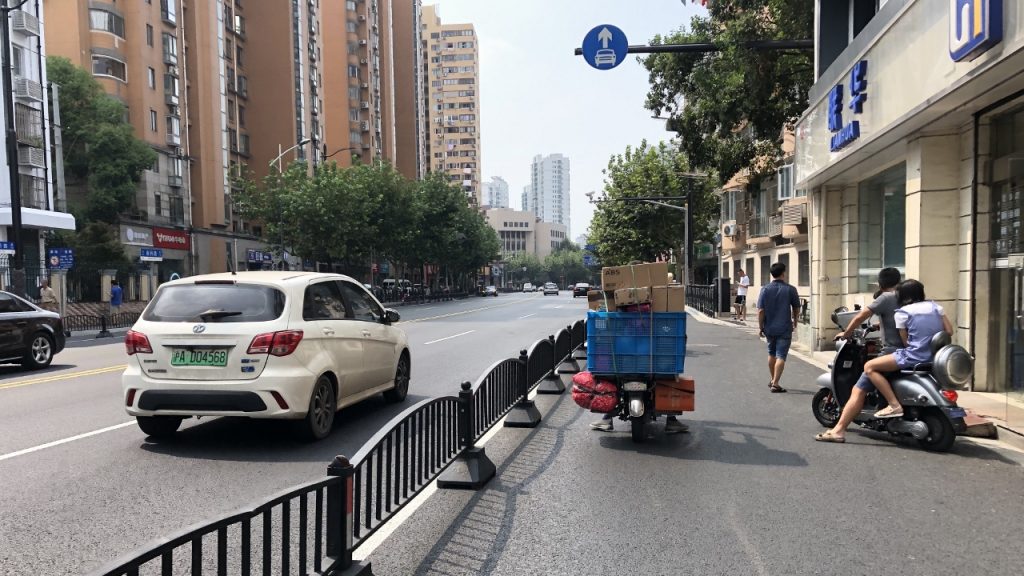 All in all 31km – a god start of a intensive week coming up.
---