Last travel before Covid-19 paralyzed the world… Back in Brisbane for work but staying over the weekend. This time I got myself a demo bike from what is probably the best bike store in Brisbane: "For the riders". The only demo in XL was a Giant Trance 29'er. A bit too XC for me with 115 mm rear travel and 130mm in the front, but it's well built and handles very well. So why not?
Saturday morning. Waiting for pick-up. Mmmm got that feeling of great riding waiting for me…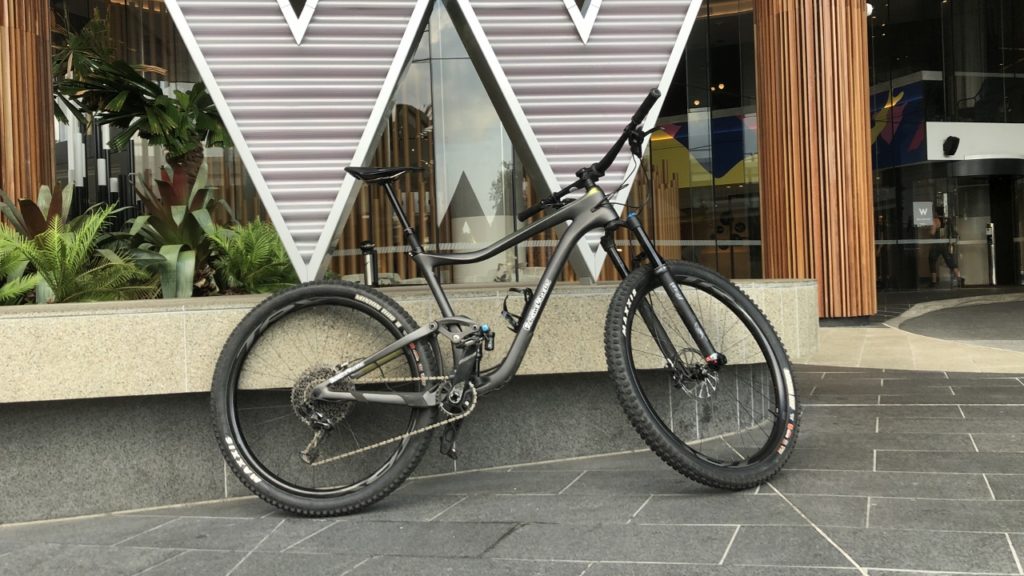 Paul is there and off we go – team Giant :-). Pit stop: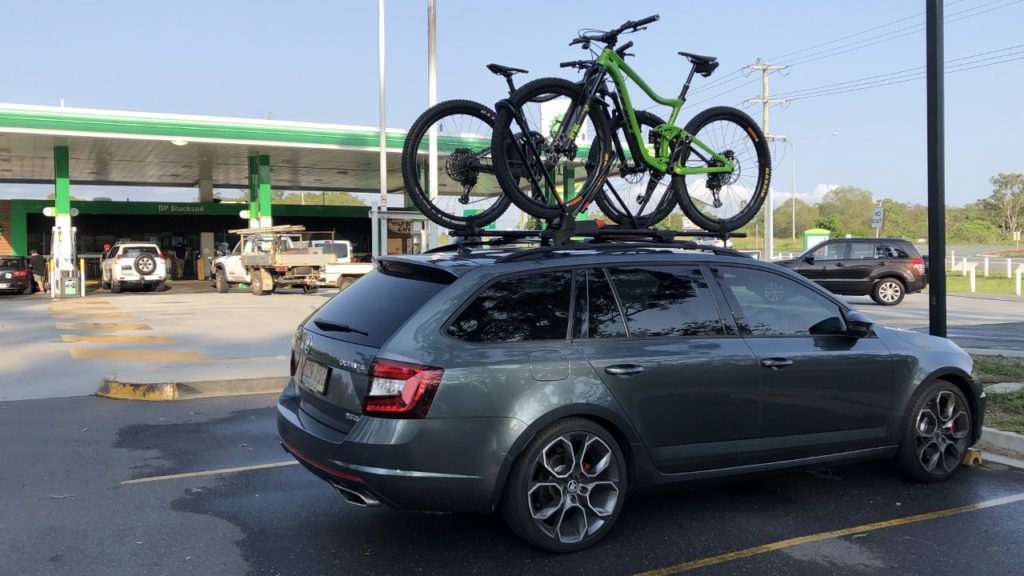 Hidden vale adventure park (http://www.hiddenvaleadventurepark.com.au/) sits an hour away from down town Brisbane. The way there…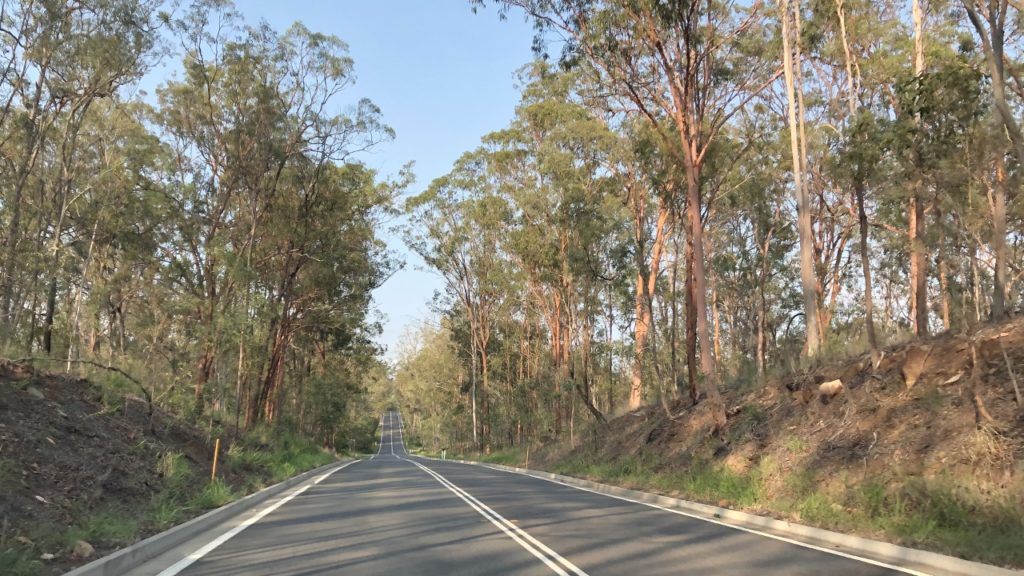 We tie our horses and sign the waiver…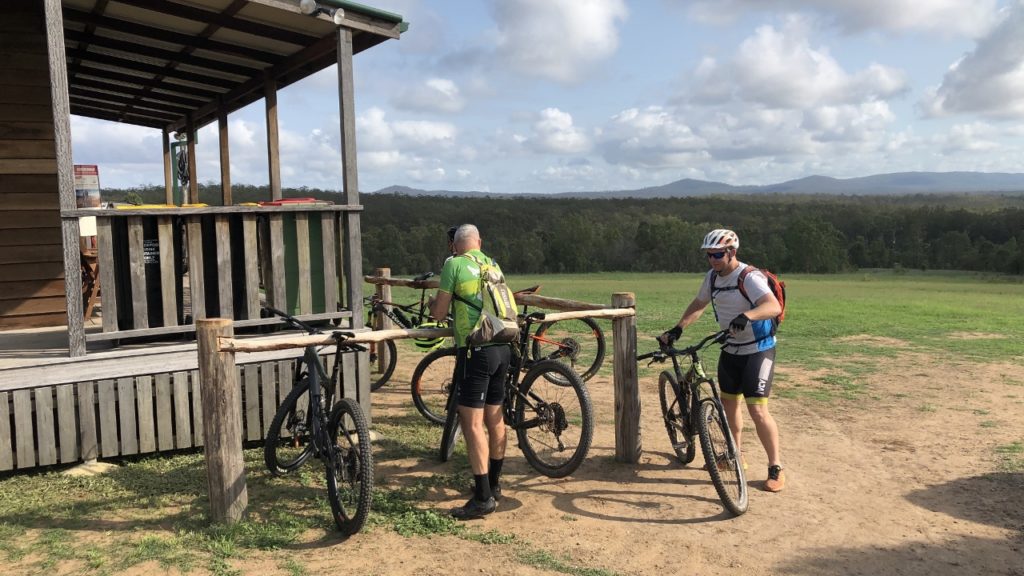 A wallaby is watching us as the bikes are getting loaded. Kind of funny if you think of it… How much gear we need to get some speed and do some jumps while he has it all built in.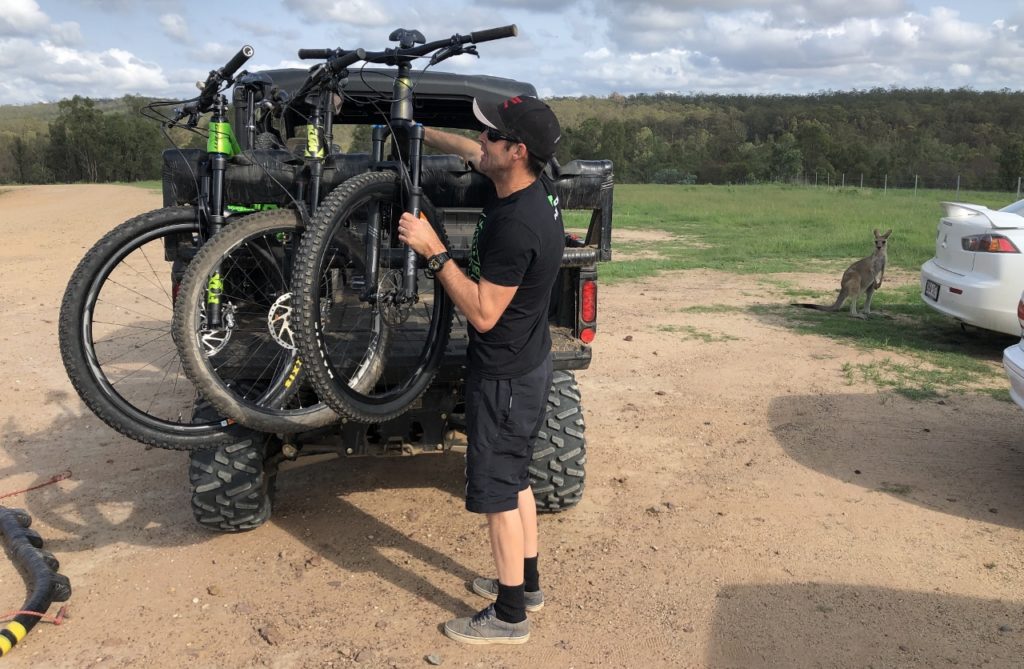 First shuttle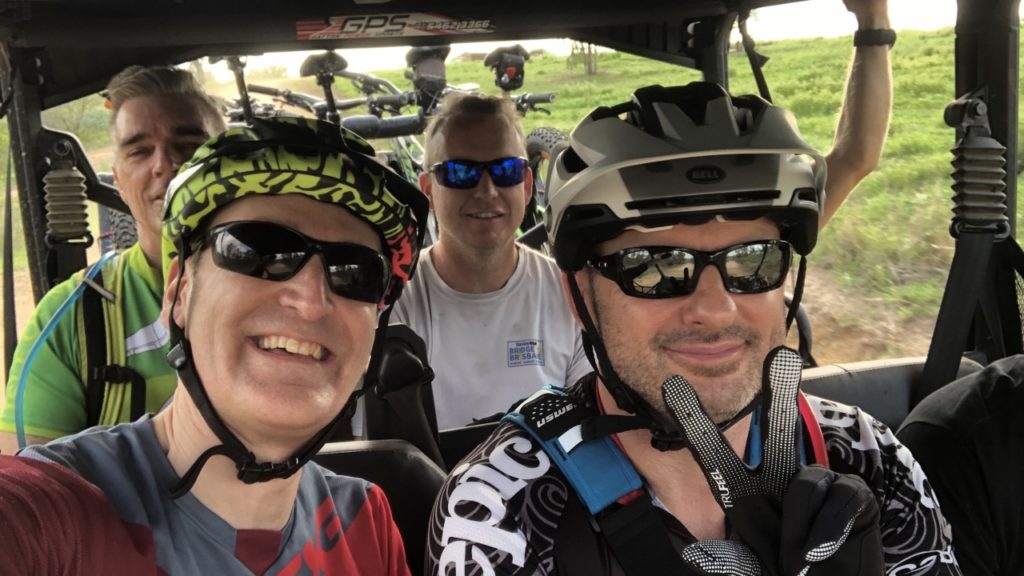 Jetlag, crazy humidity, new bike… I don't know what happened, but it's like that first ride on "Devine" is just erased from my memory. Apparently I stopped and took a picture of some flat section. Weird…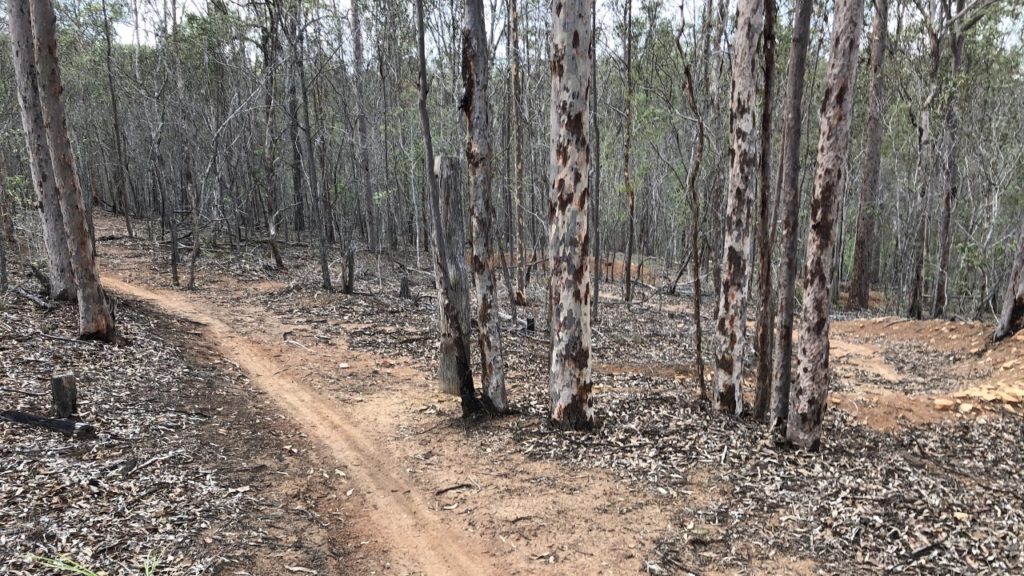 Well. We get down to the pick-up safely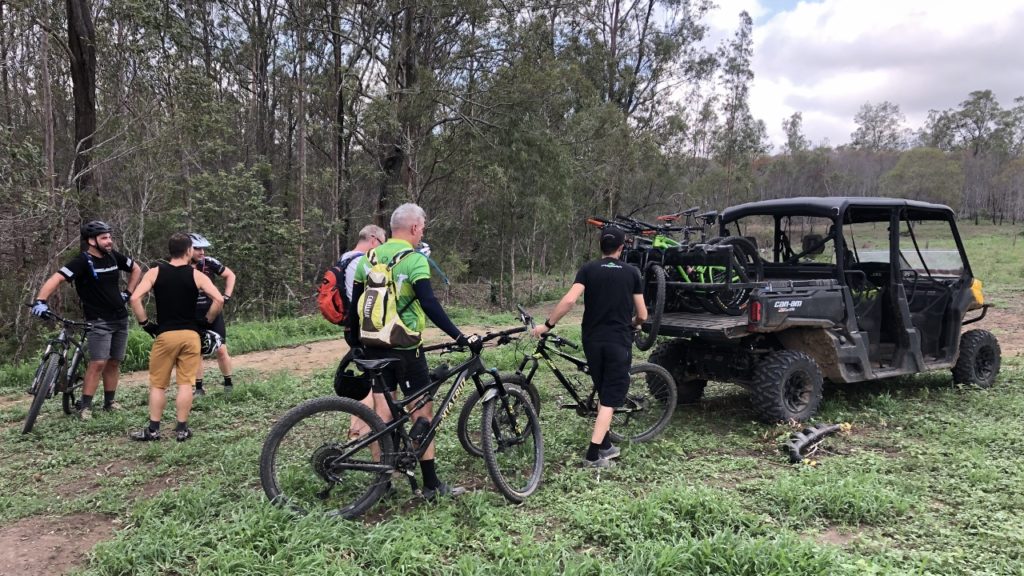 I'm finally waking up and get into what I'm doing… We are on the way up to "500 above" and get our bikes unloaded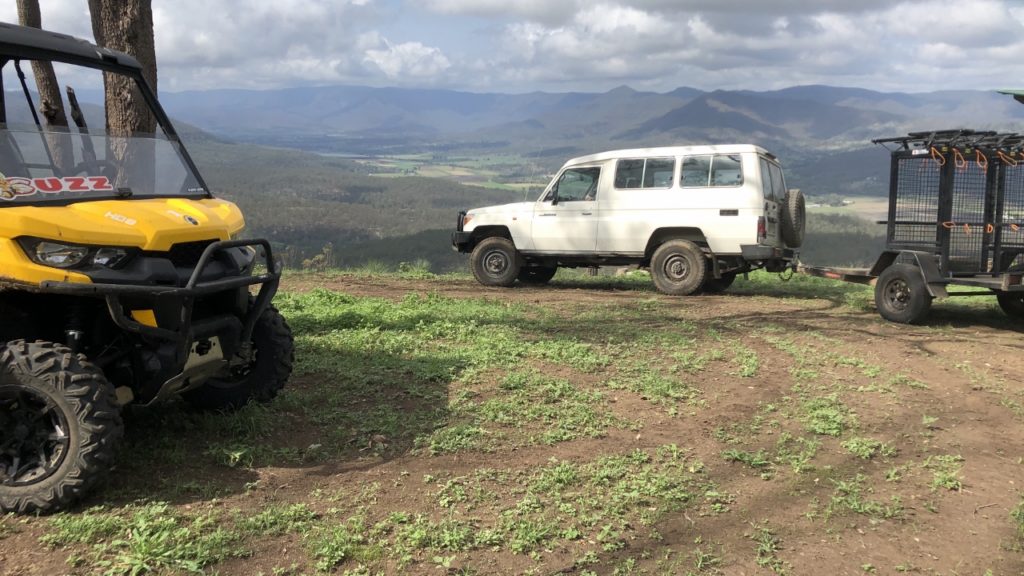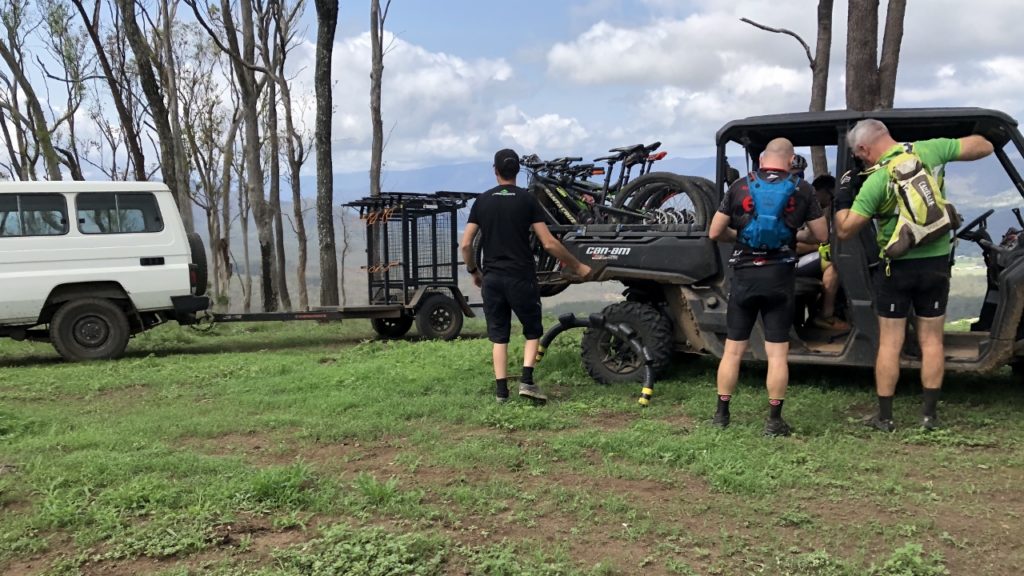 Awesome backdrop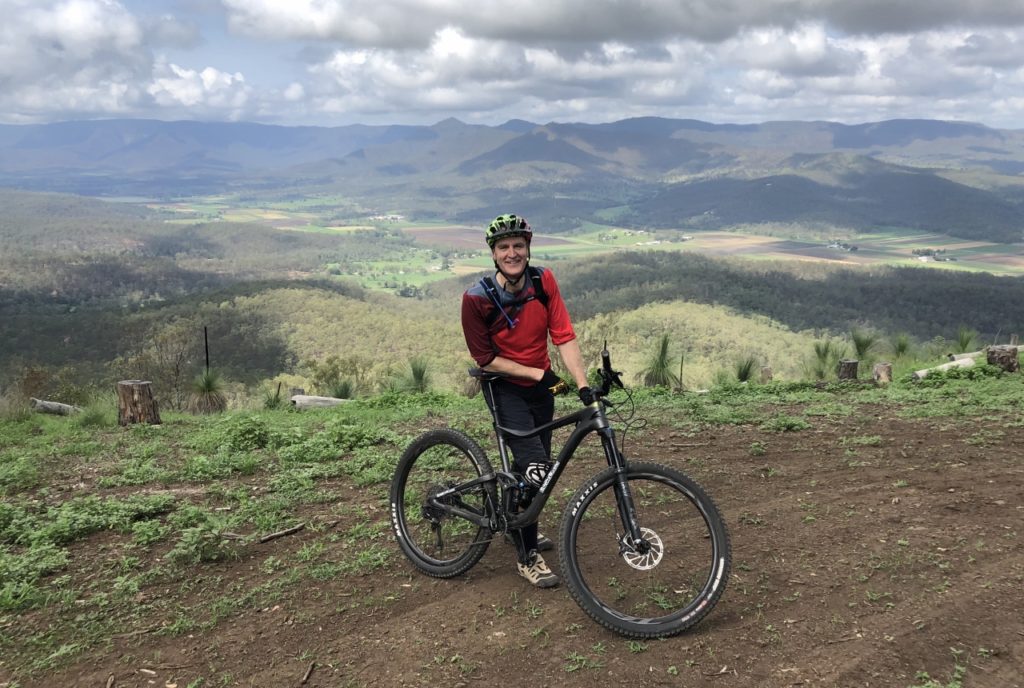 Rolling it in…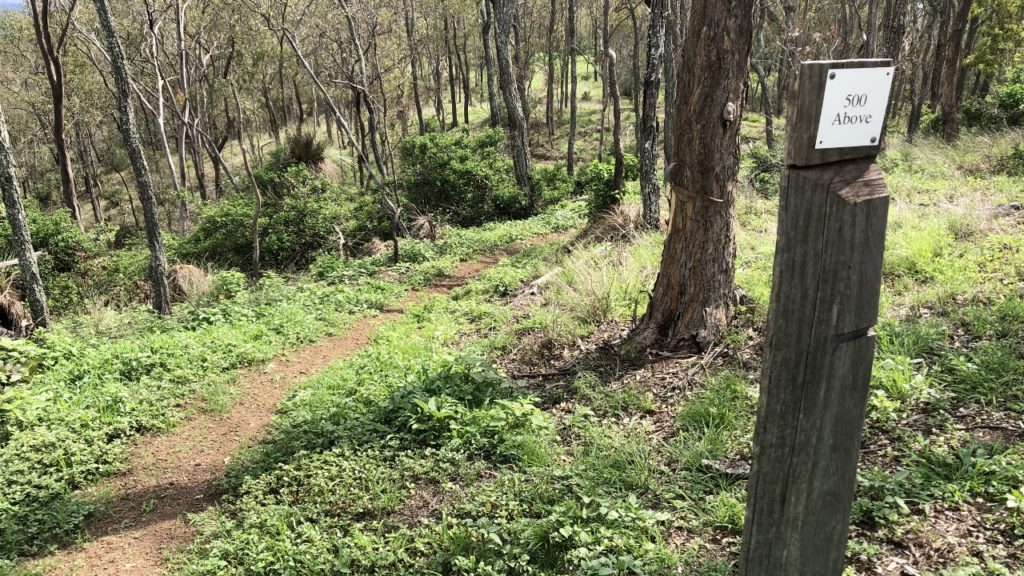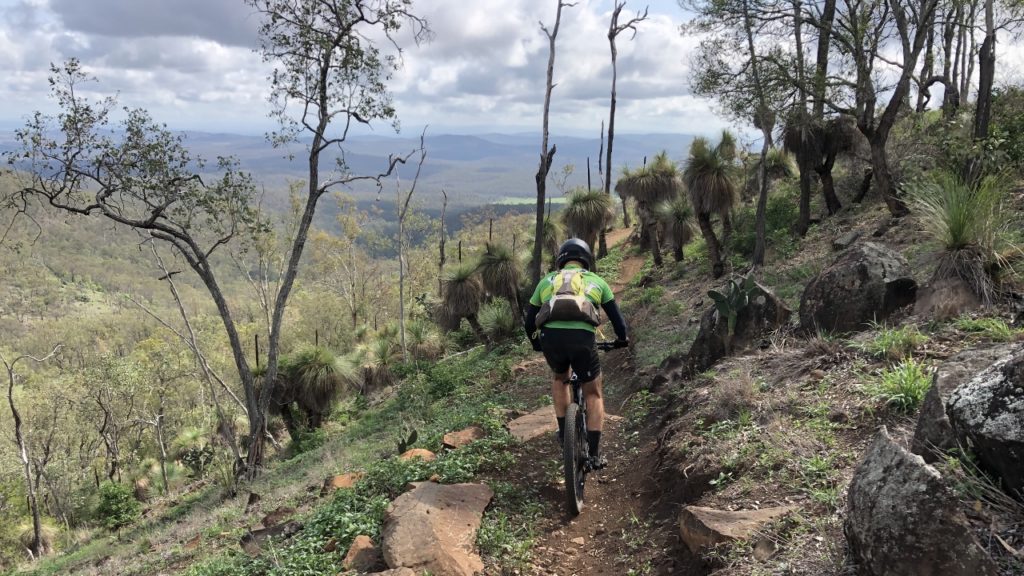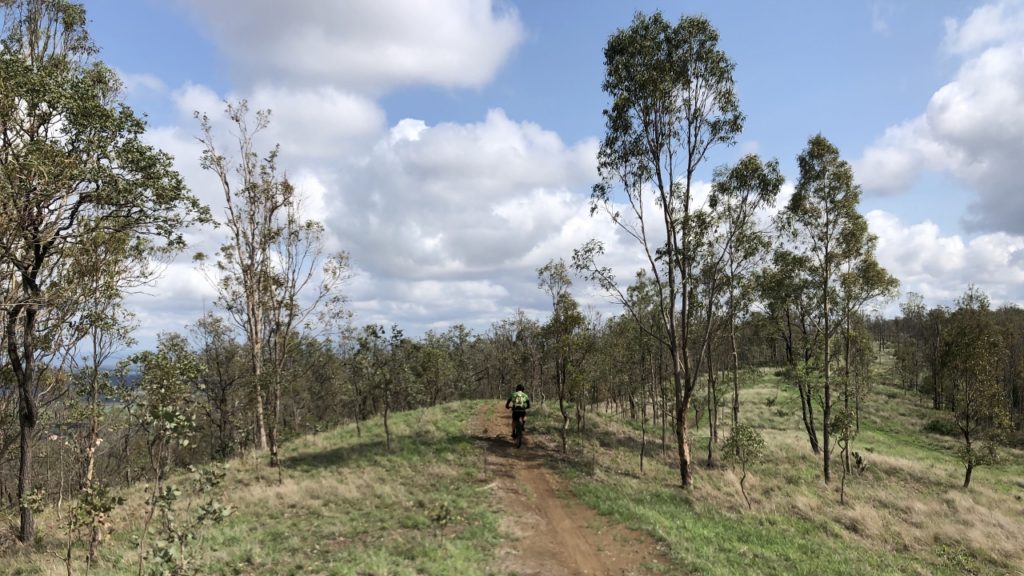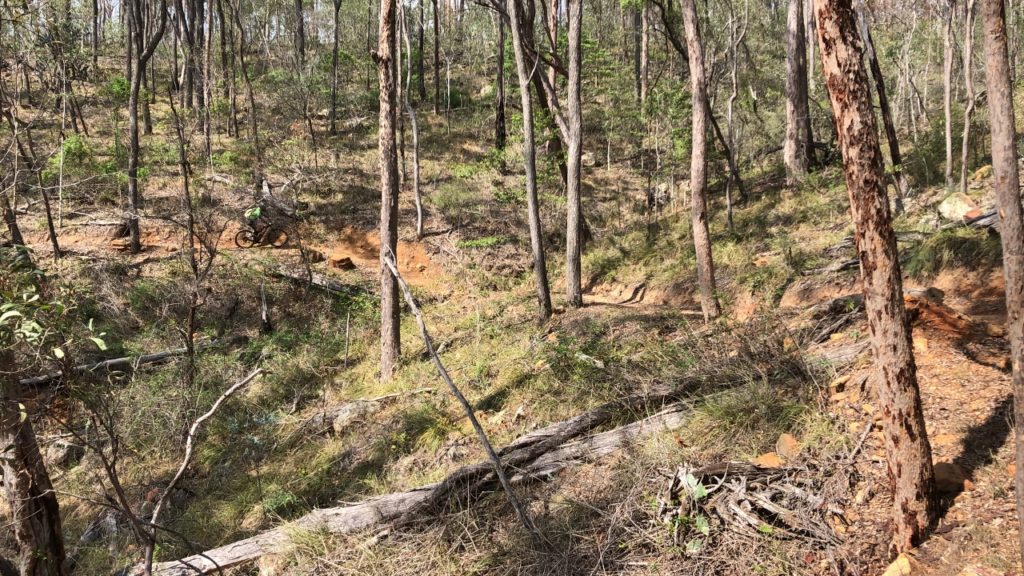 And up again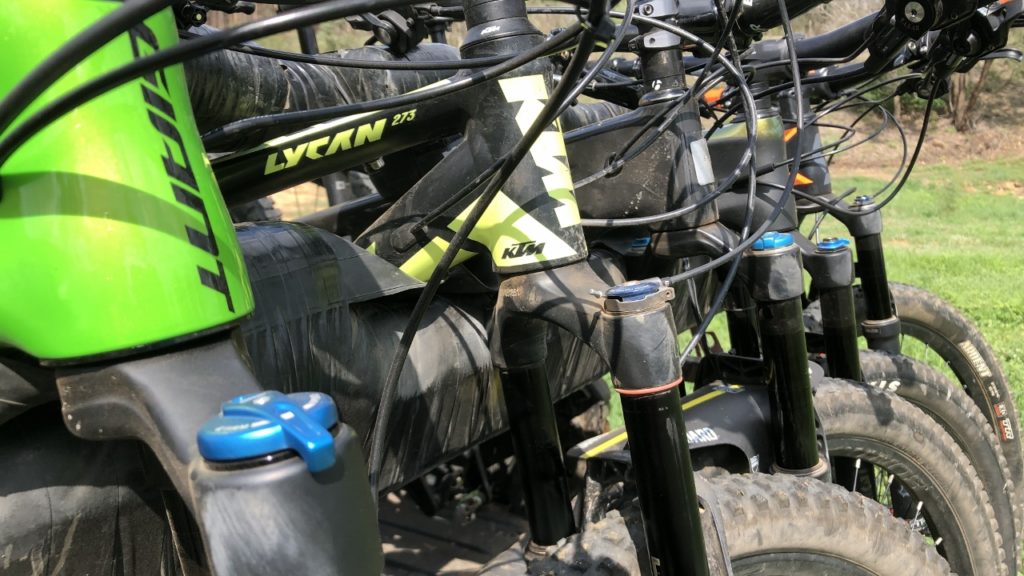 Bush fire control by air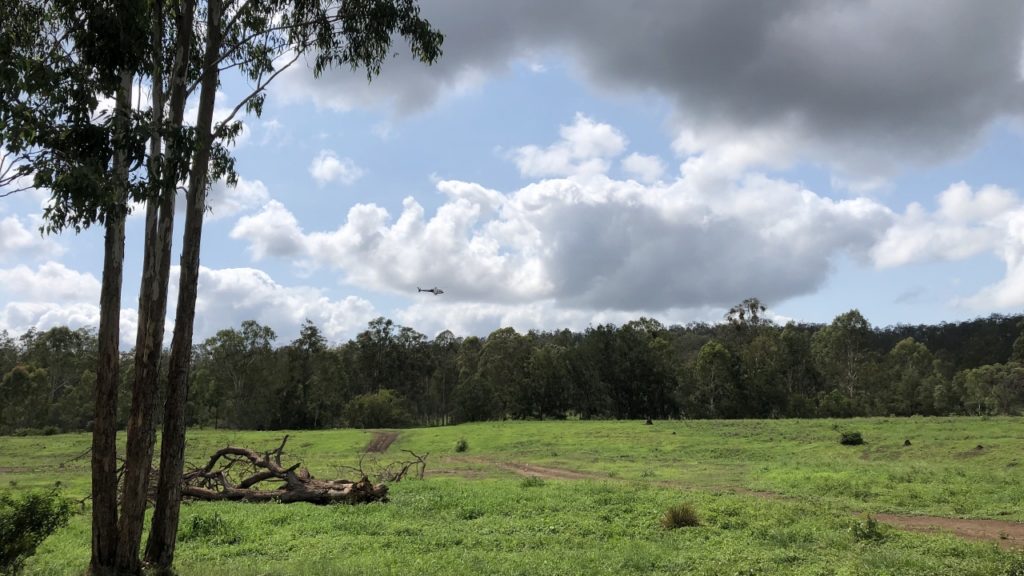 Next one coming up: Skyfall to Snappy turtle, Trailor thrash, Fairywren-ly and Plane sailing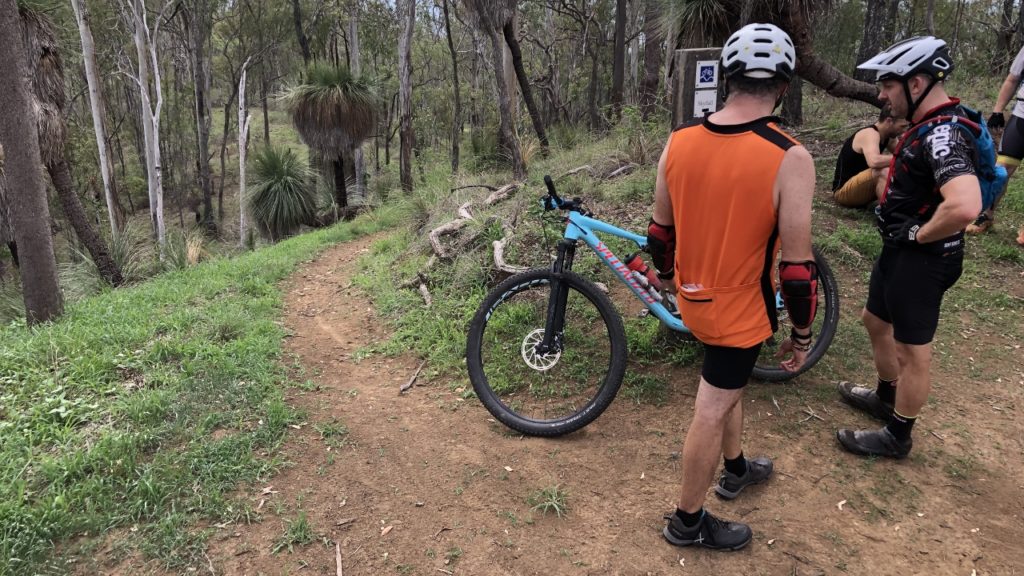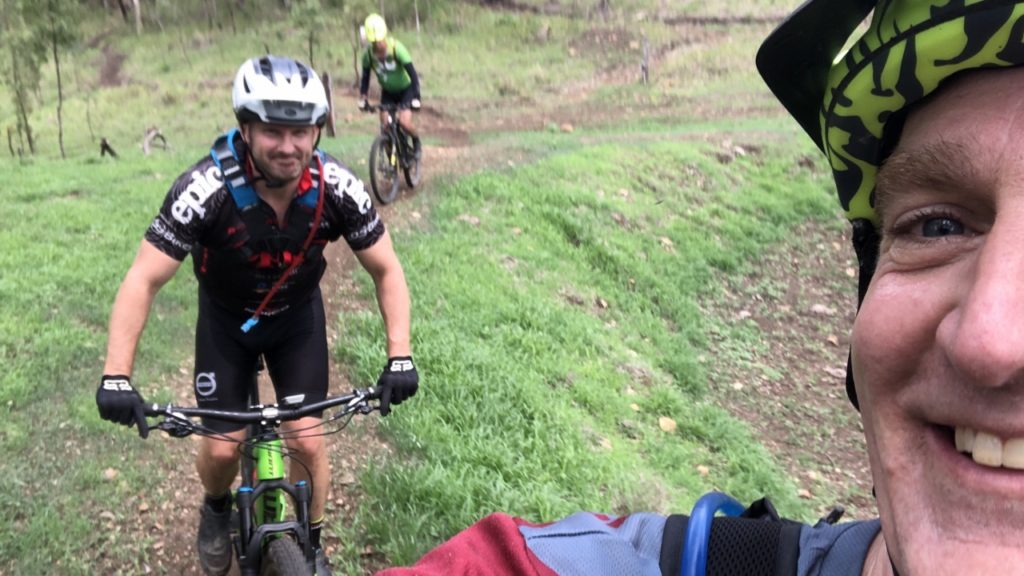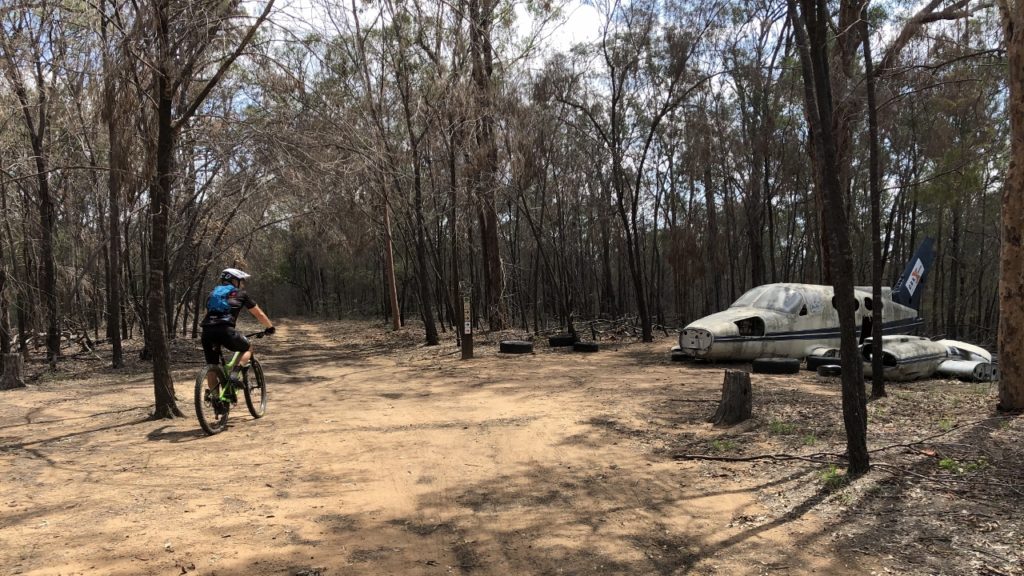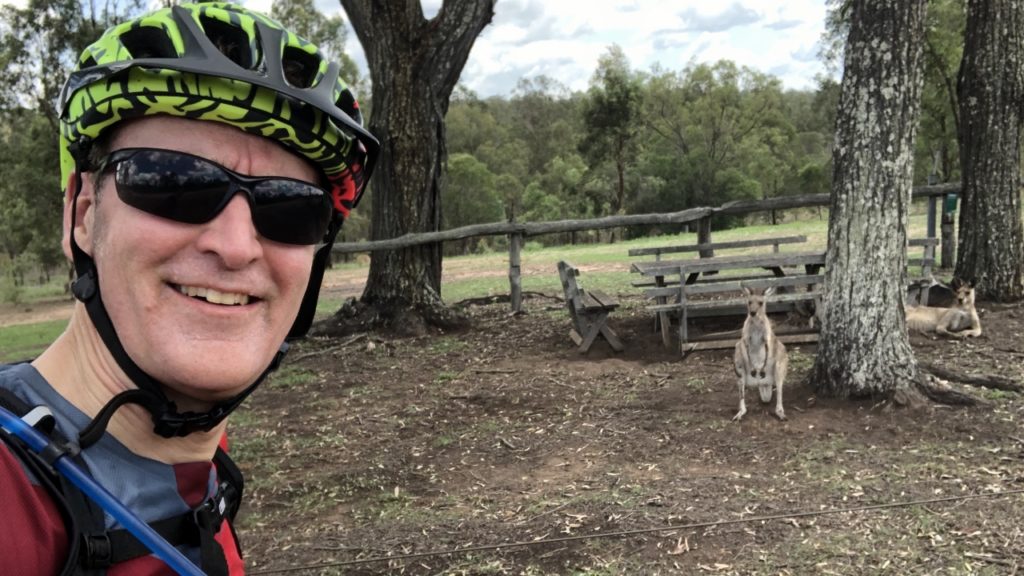 Finally; Riding on a plane – check box!
Once back we take the opportunity to be the first guests at the Spicers Hidden Vale after the rebuild after the fire. Such a nice place!!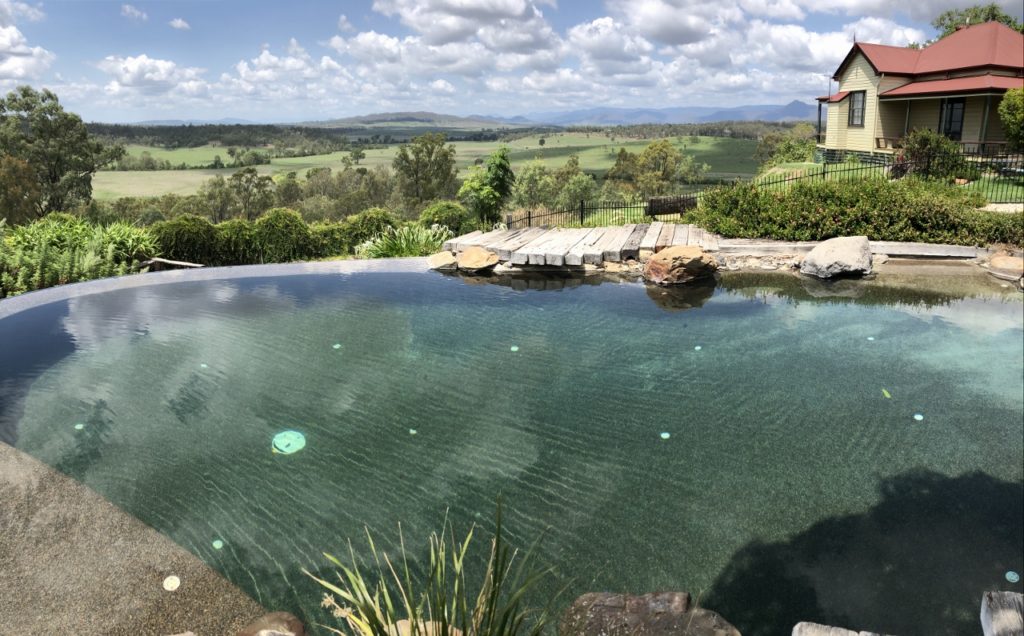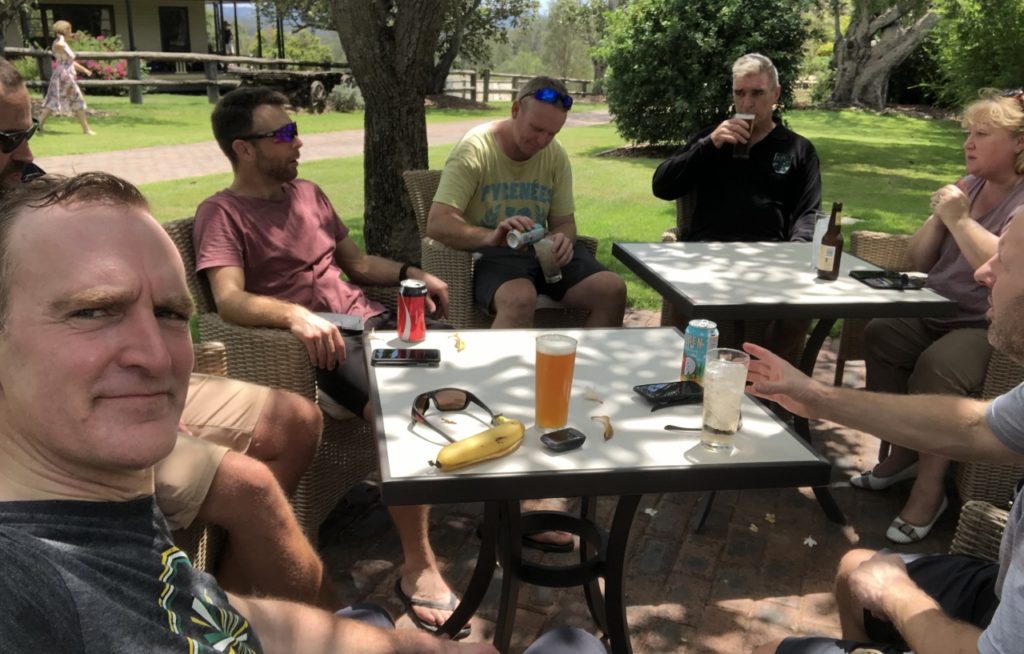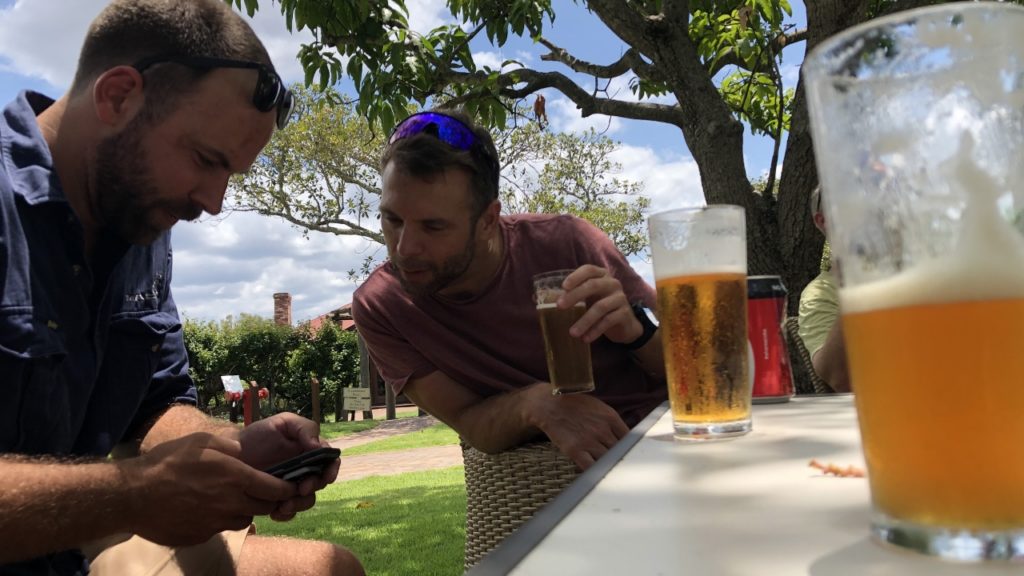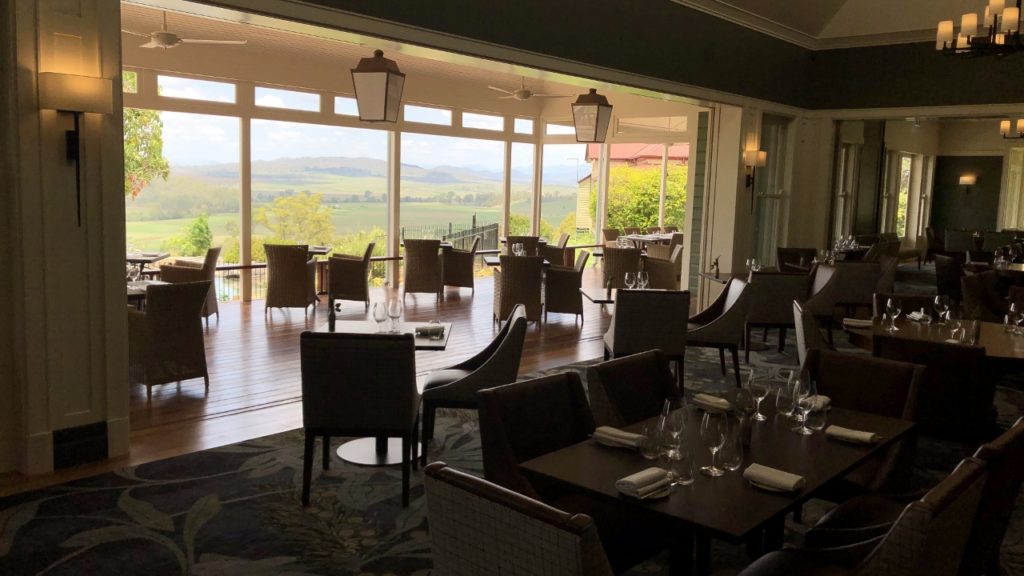 Feels like an extra day after some food and a nap… Off for a 10k afternoon scooter ride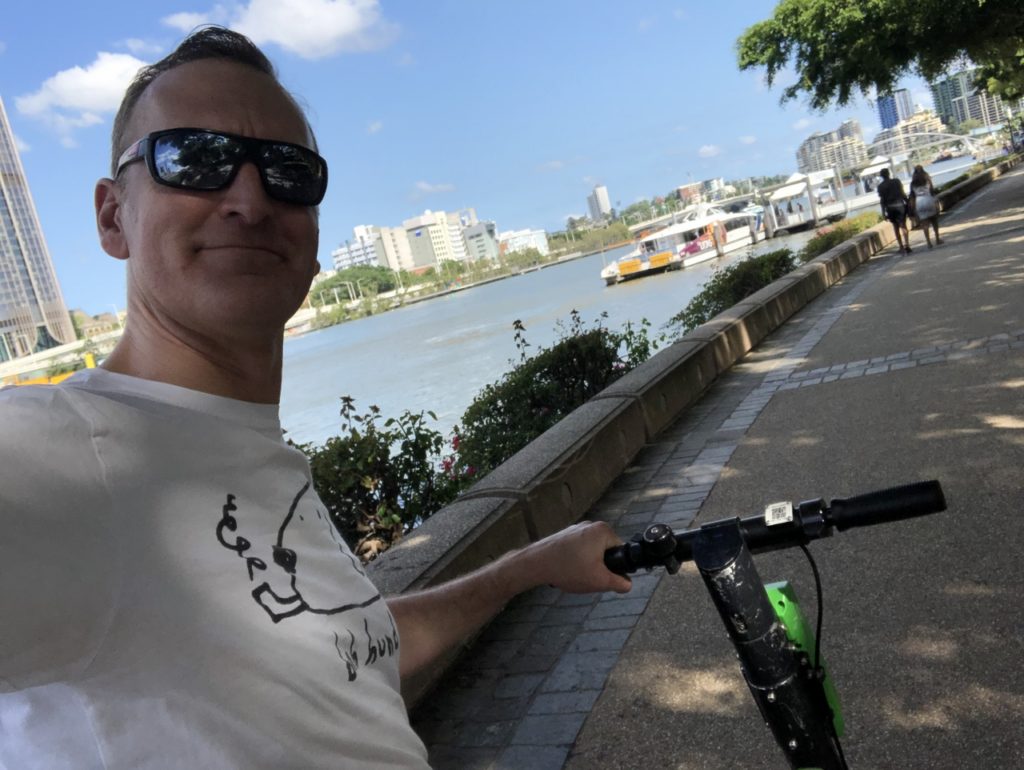 New day. New opportunities 🙂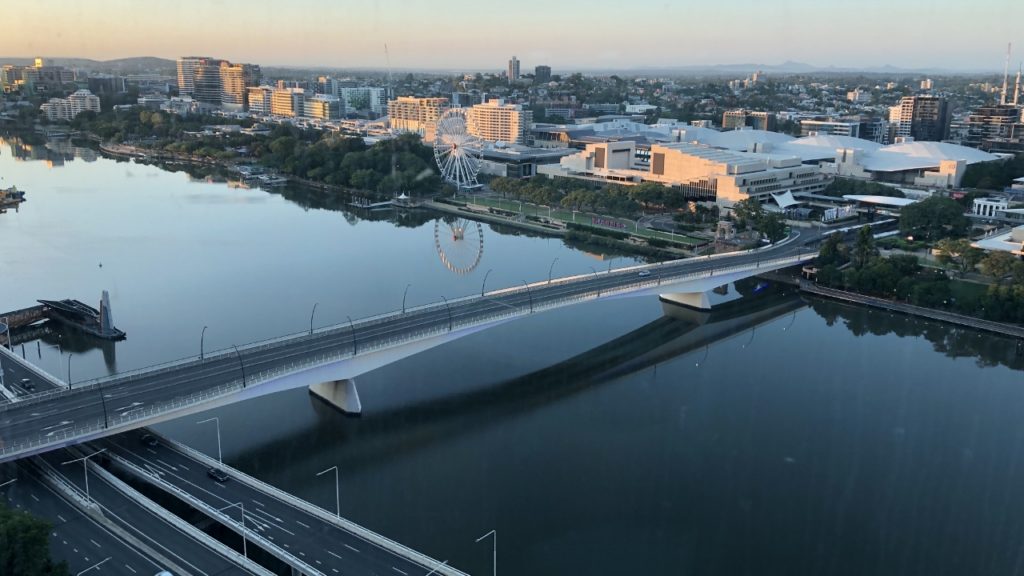 It's early morning and the only way to do it… Later is too hot. I'm off for a solo ride up Mt. Cootha and the trails beyond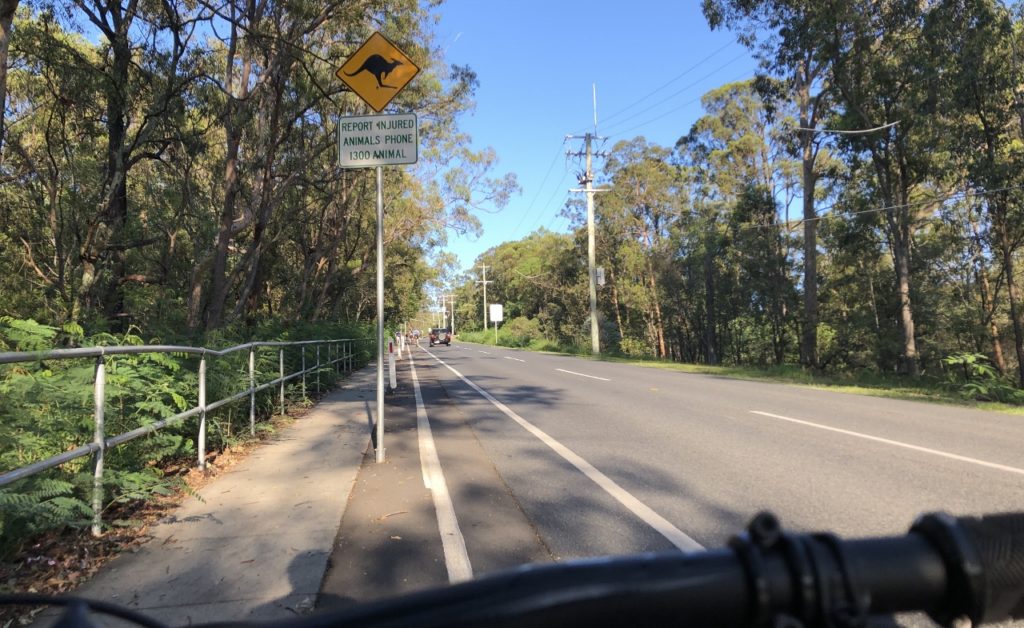 That distance to the CBD is just fine with me… 🙂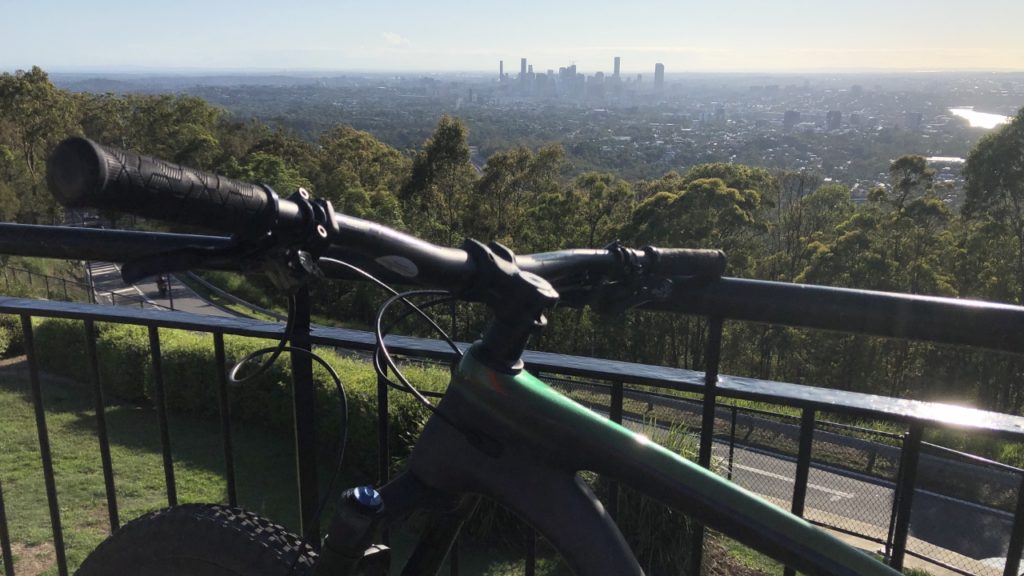 Solo ride it was, but at the top I'm struggling to choose the right trail head and ask a trio of ladies for help. They not only show where to go but take me there and down some awesome trails into the absolutely awesome trail system in Gap Creek.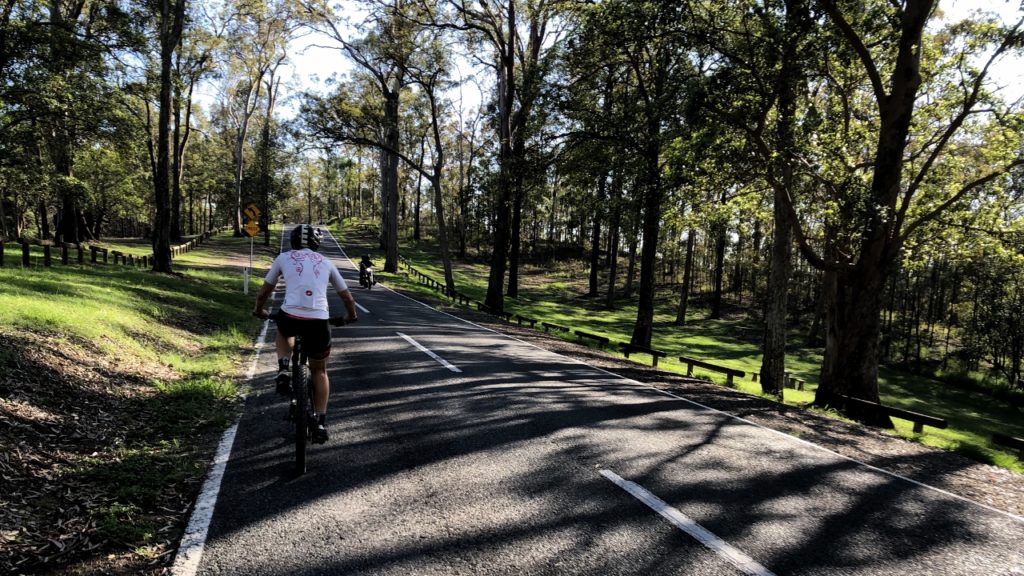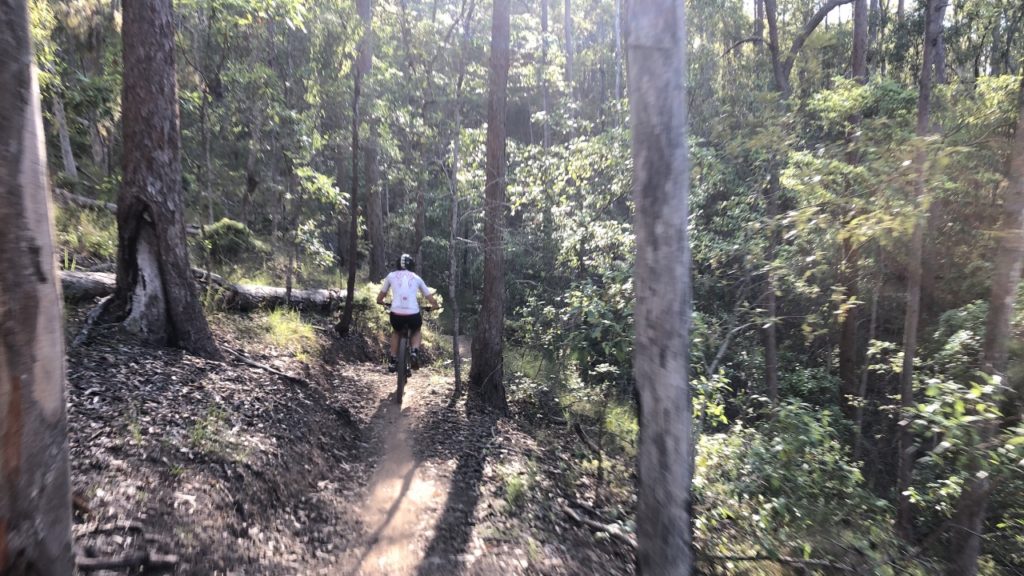 Center of gravity in Gap Creek… A plain and some water supplies. Well needed.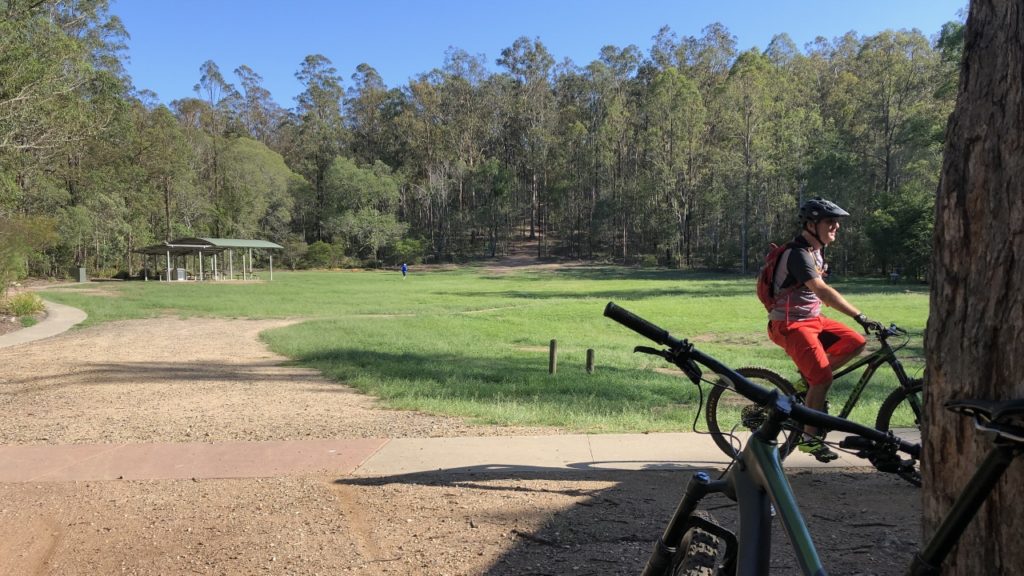 I thank the super fit ladies and start exploring the area. It's good. Darn good.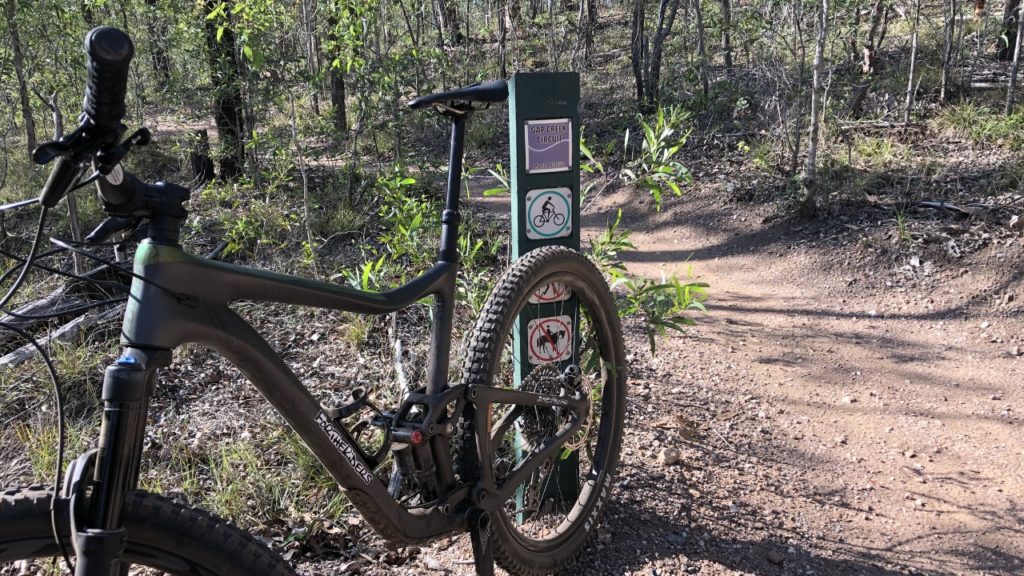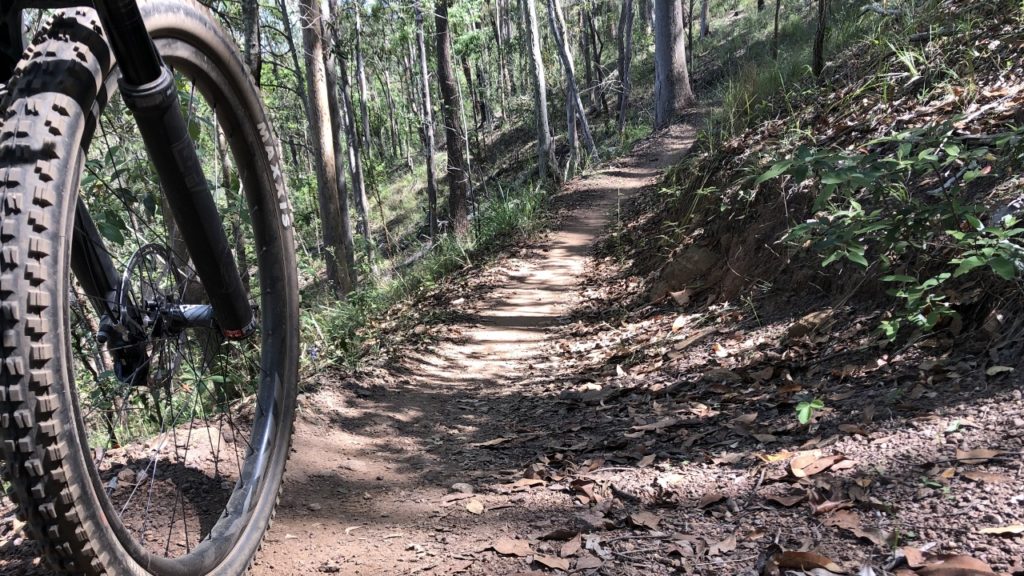 I just keep going until I realize that the climb back up Mt Cootha at this time of the day is a killer. Hard to admit, but I had to walk some sections. Totally exhausted. 40 degrees and uphill after a long morning… Anyway I make it over the top and back down towards the city (in the background)
Once on the bike lane along the river it's a bliss knowing that a cold soft drink is within reach. Well needed after 42km with 1600 meters of climb in that humidity…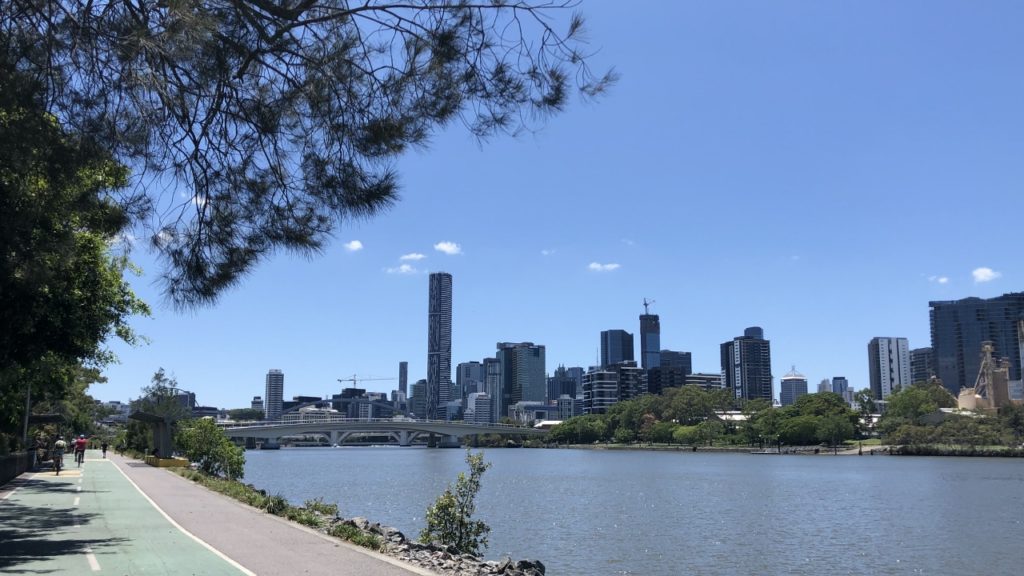 ---