Something new was needed. The good old Cube Stereo had served its purpose. My first carbon bike and first 29er too, but after five seasons of hard riding it was time not only for a new bike, but for trying something new in terms of Geometry.
Honestly it wasn't an easy decision, going for the Orbea Occam. I needed a trail bike that let me ride anything from easier trails to really gnarly stuff in the mountains. And once in a while hitting the bike parks too. The Occam reviews where fantastic and I could get it with good local support – something very important to me. The order was placed 🙂
Circumstances could have been better though… After ordering the bike the whole Corona shit broke loose and not only did I get Covid-19 myself but after the 5 weeks of sickness, when I was all stoked about going for my first ride… I forgot I had shoes with worn out cleats and when jumping of a big rock just 150 meters from home I lost it and landed on my chest and broke a rib… A week later the Orbea arrived…
Anyway… The Occam is in a way a standard trail bike as they come anno 2021. Long, slack, steep seat tube angle, carbon… And on top of it, good looking!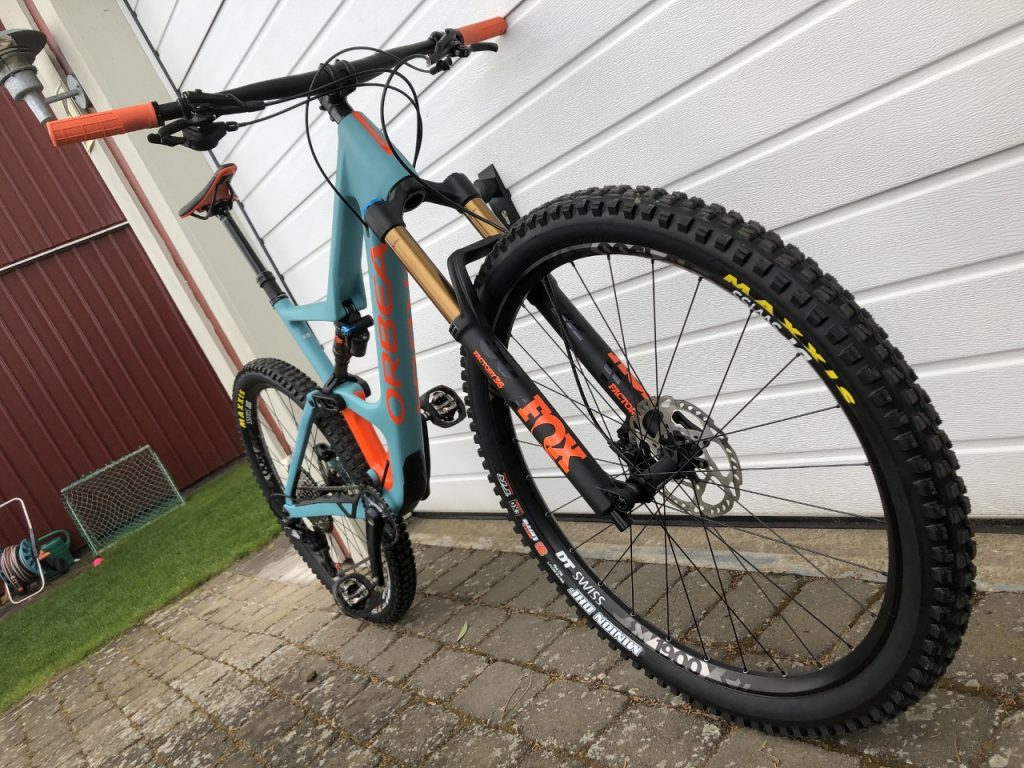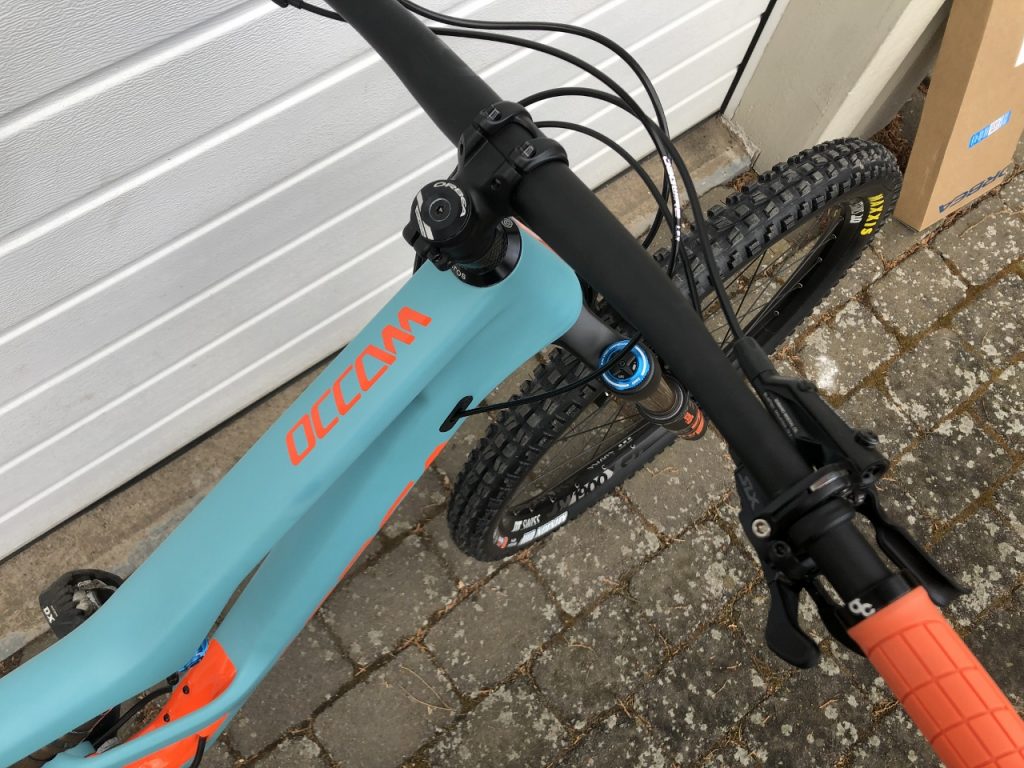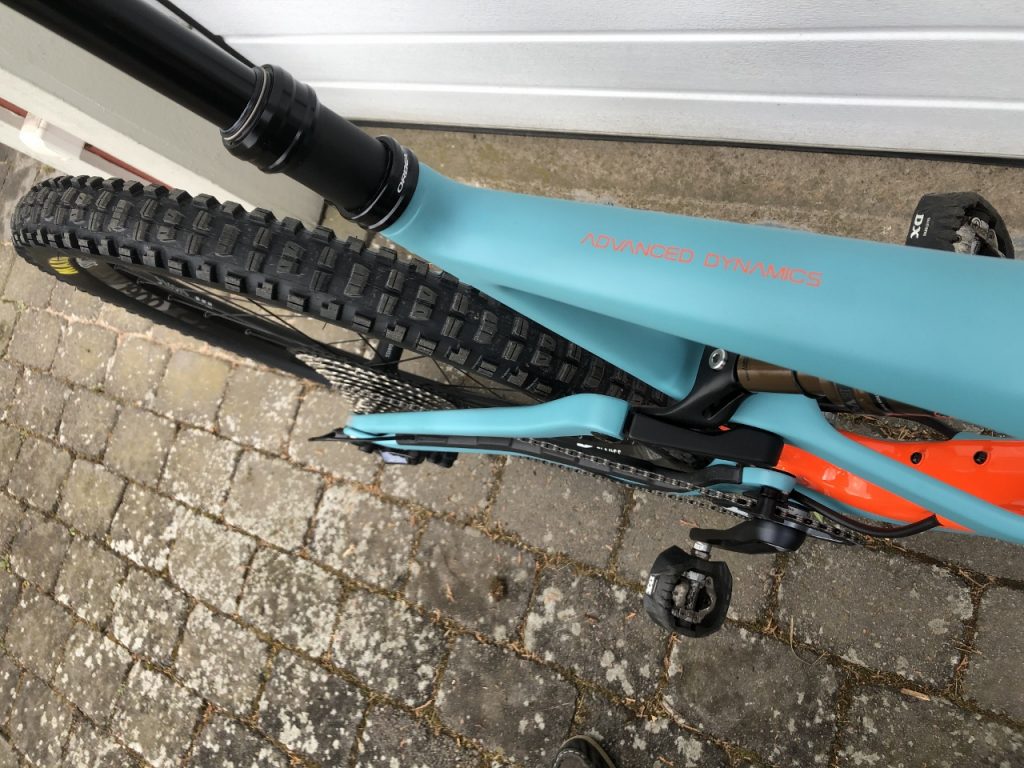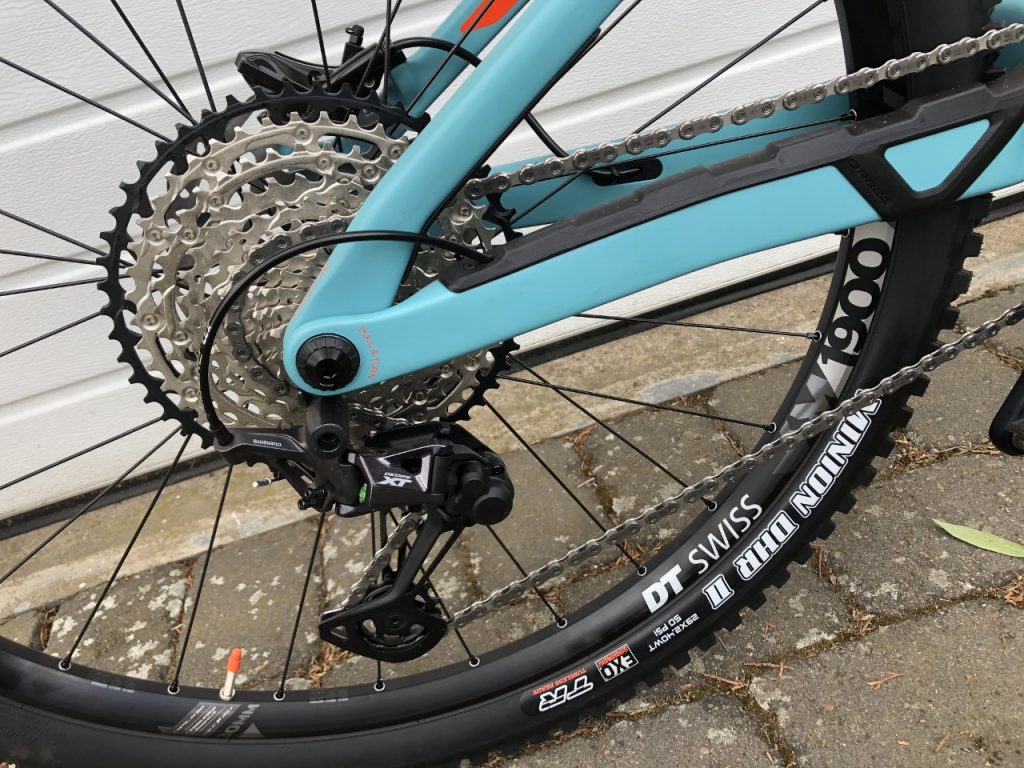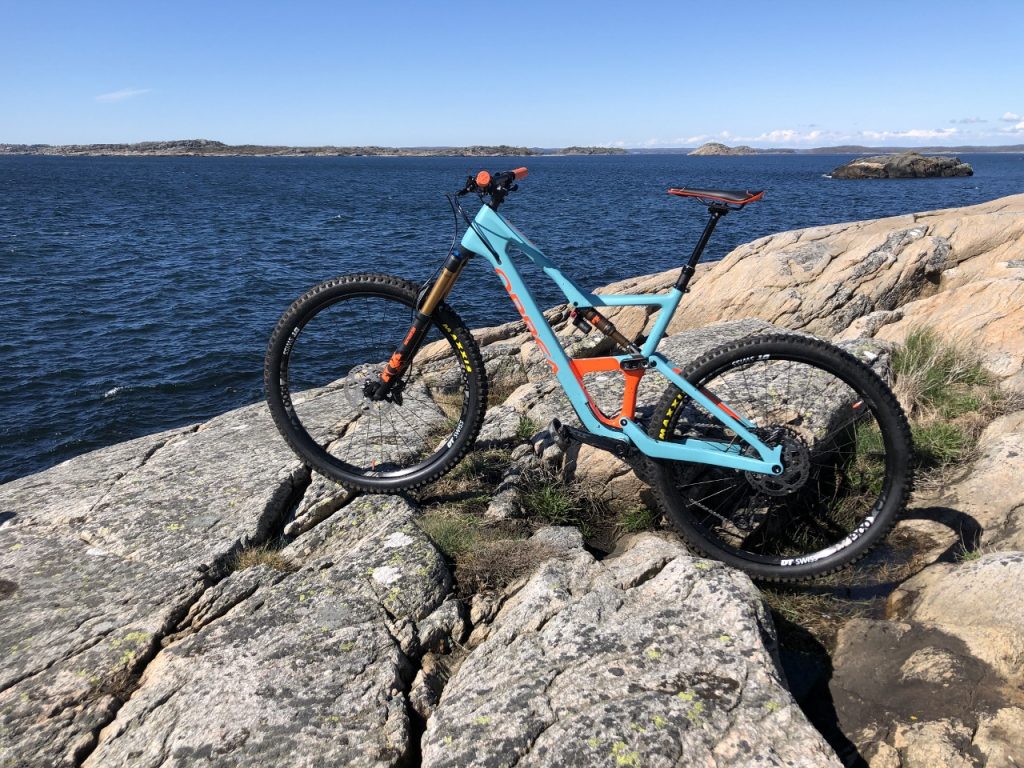 Orbea let you play around with essential parts of the spec in a nice way. The M30 is full carbon with Shimano SLX (XT rear mech) and DT Swiss 1900 wheels. Instead of paying a lot for full XT on the M10, I just upgraded the shock and fork (and tires) and got what I wanted.
To start with I of course compare it with the Cube Stereo, as it's from where I'm coming. That's not fair to the old 2016 Stereo but gives you an idea of what the new Geo and spec actually does to your riding.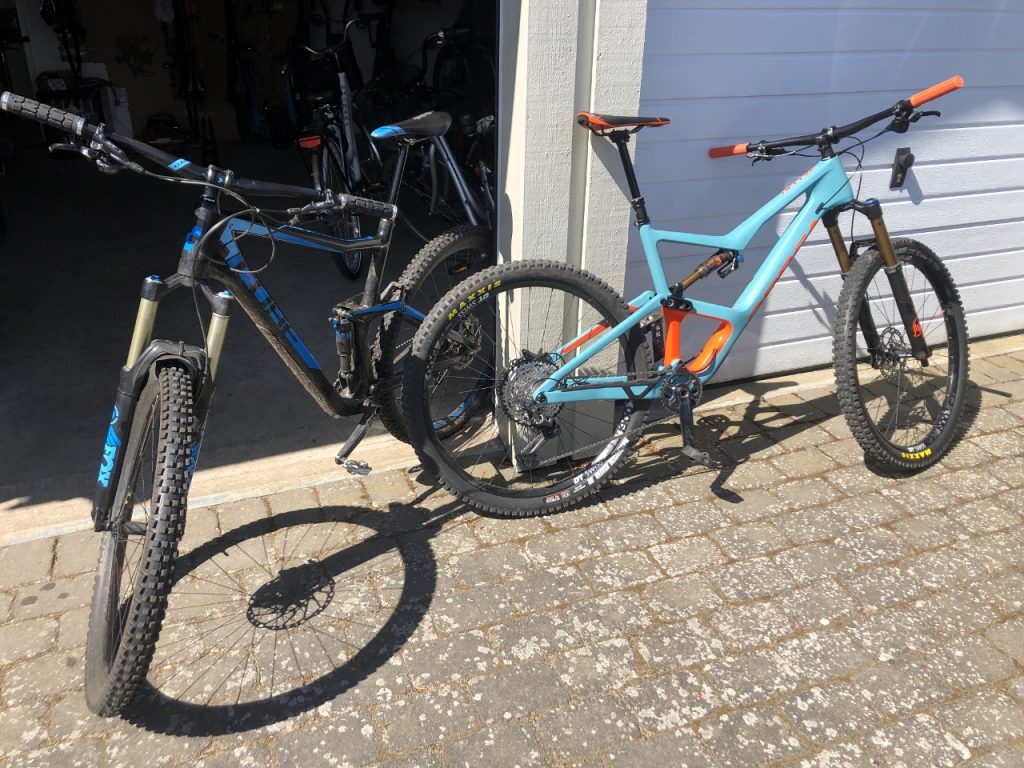 So, is there any difference?
Oh yes, and it's huge.
The numbers:
Head angle: going from 68⁰ vs. 65,5⁰
Seat tube angle: 75⁰ vs. 76,5⁰ vs.
Wheelbase: from 1194 to 1259
Fork. From 140mm 34 to 150mm 36 with Kashima coating.
Weight: 1kg more (14.7kg with DX-pedals vs. 13,8)
BB height: some mm lower (336mm)
The riding:
As you can expect from looking at the numbers, but still when you experience it, it's a wow feeling! It climbs trails that I never could manage before and downhill you just send it. Longer wheel base, slacker head angle and the stiffness of the fork gives you the confidence to go soo much faster and still safe. The extra weight is not felt at all. The reviews where right!
To be fair, this is probably true also for other modern trail bikes out there but this is mine 🙂
However, if we focus more on the Occam than the huge step-up going from old to new Geo; there are three things that bother me. Two less important but annoying things. The matt color makes it so hard to keep clean, and the durability of the Orbea Component dropper post.
To the important weakness… From the very beginning I had an issue with the rear shock. It felt both too hard and too soft at the same time. I used the Quarq Shockwiz tool to analyze the shock behavior and to get an understanding of what I needed to do.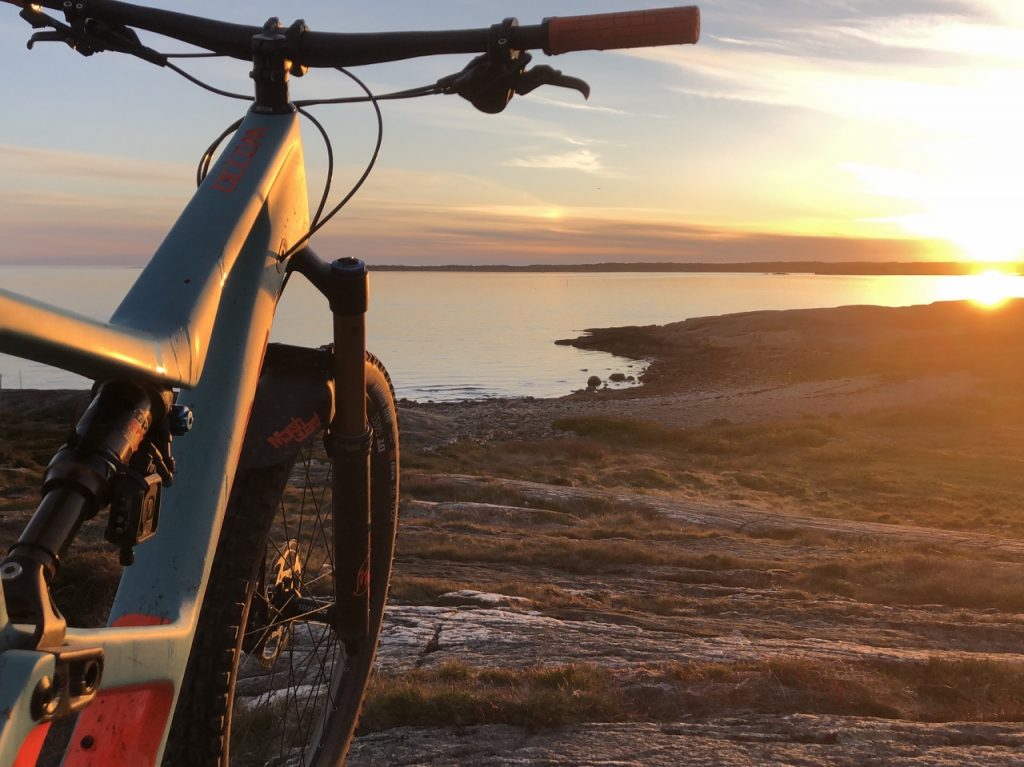 I don't know how much that guided me, but eventually I found a mix of the right token, air pressure and rebound that has worked out good since then. But… the feeling… I just lack that plush feeling that I've had with other bikes. Again, it does the job… my point is the feeling. Very subjective I guess, but this little detail could be the reason for trying another bike next time.
Still, all in all I'm extremely happy with the bike!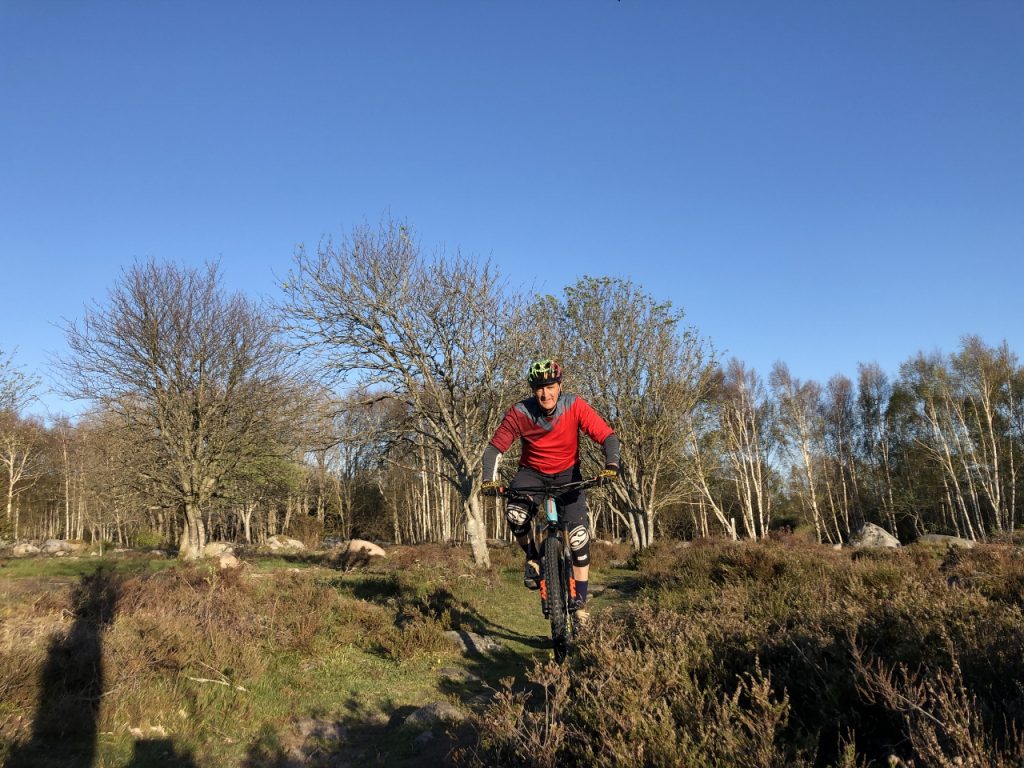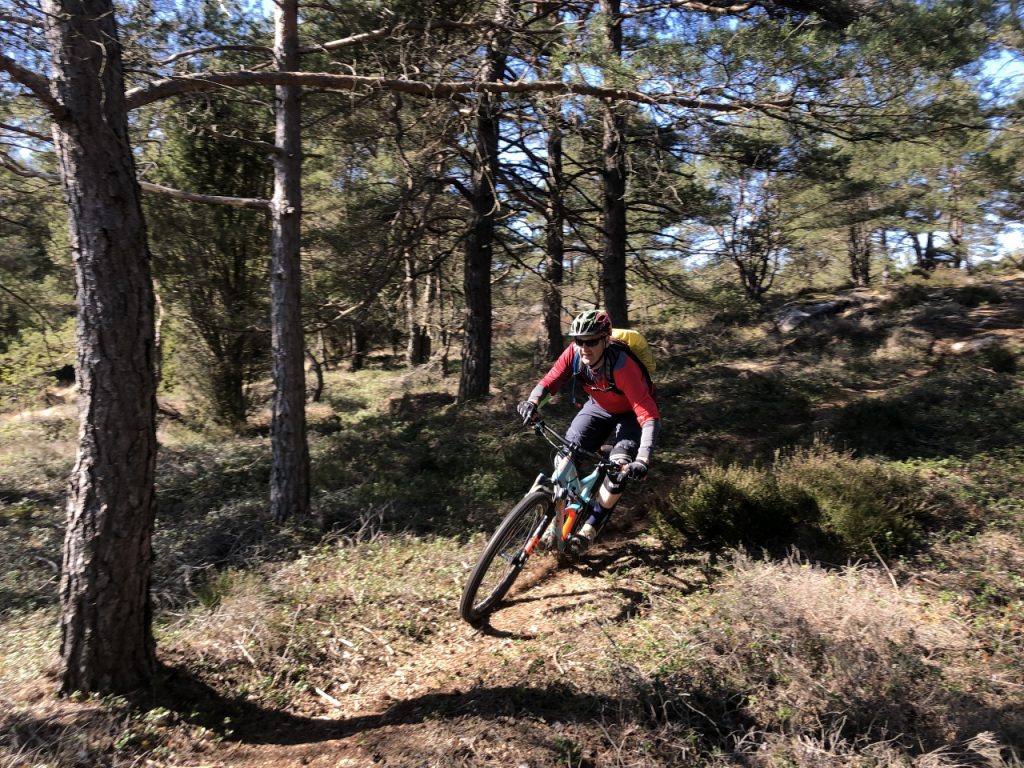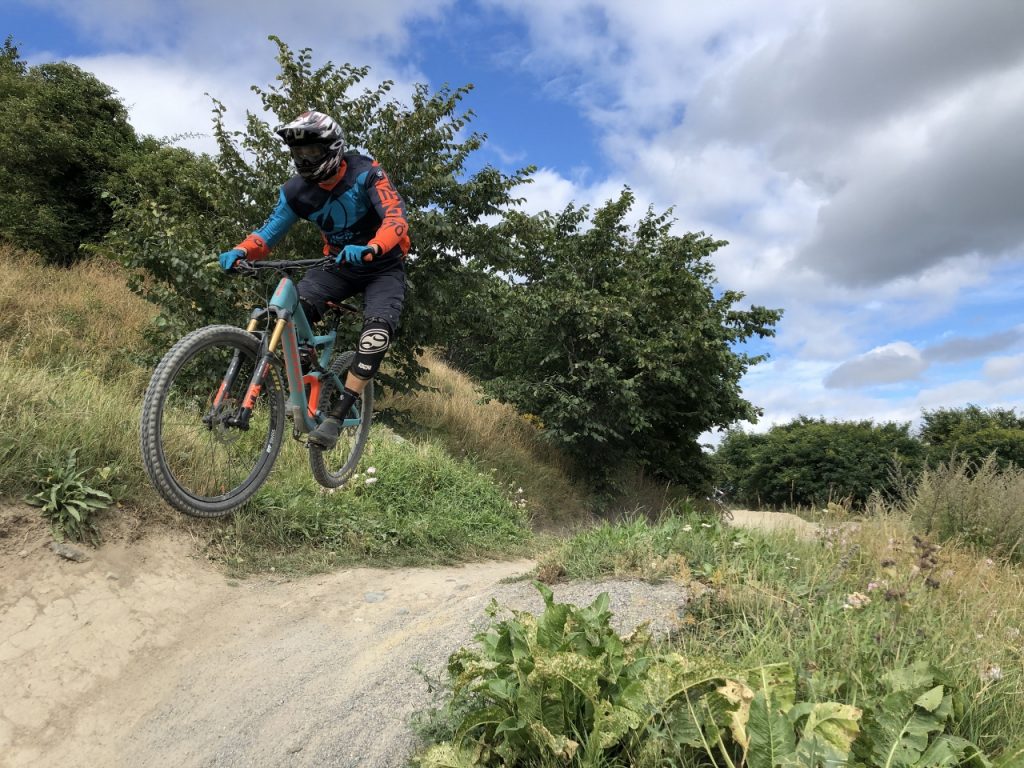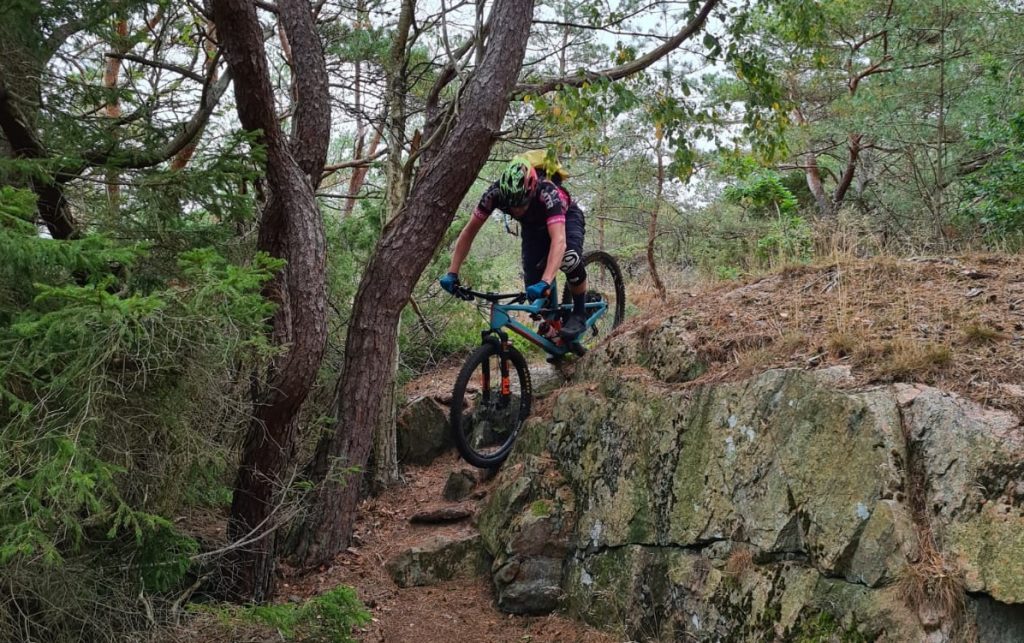 ---