Biking is always a great way to explore a place. This time Beirut. The city and country have been on my bucket list for decades and finally we go there the whole family. It's in the Middle East and the cradle of civilization. Unfortunately, also in the middle of conflicts. And back in 2020, also where a huge explosion took place, when a large amount of ammonium nitrate stored at the Port exploded.
Moving down to the bike rental place we pass the Holiday Inn hotel. It was built between 1971 and 1974. Only one year after it's opening the Lebanese Civil War broke out and the hotel became a war zone. After the battles, everything was stolen and only the concrete skeleton remained and does so until this day. It became the center of battles again during the 1982 Lebanon War and today the hotel and its immediate surrounding areas are declared a military zone under the control of the Lebanese Army.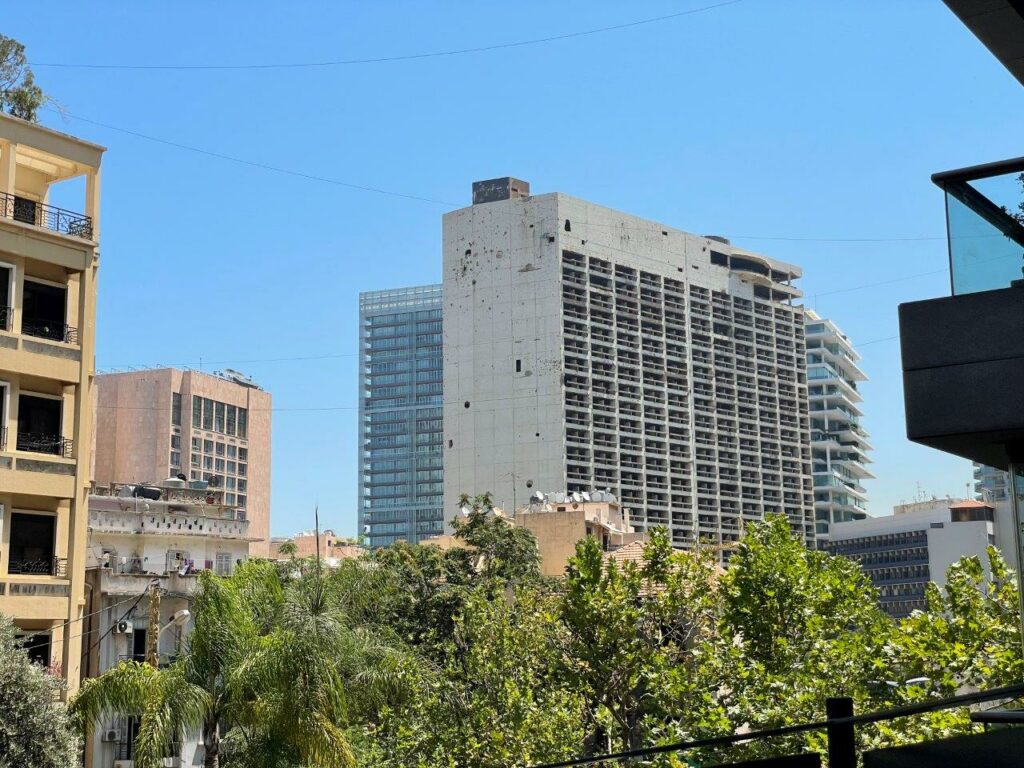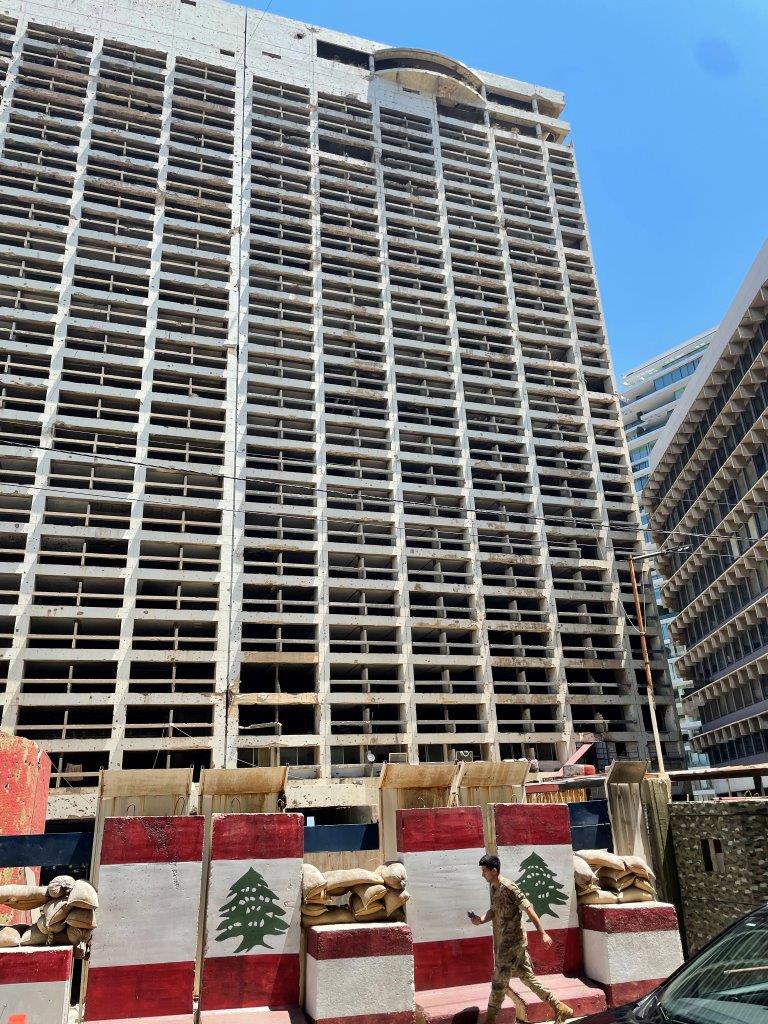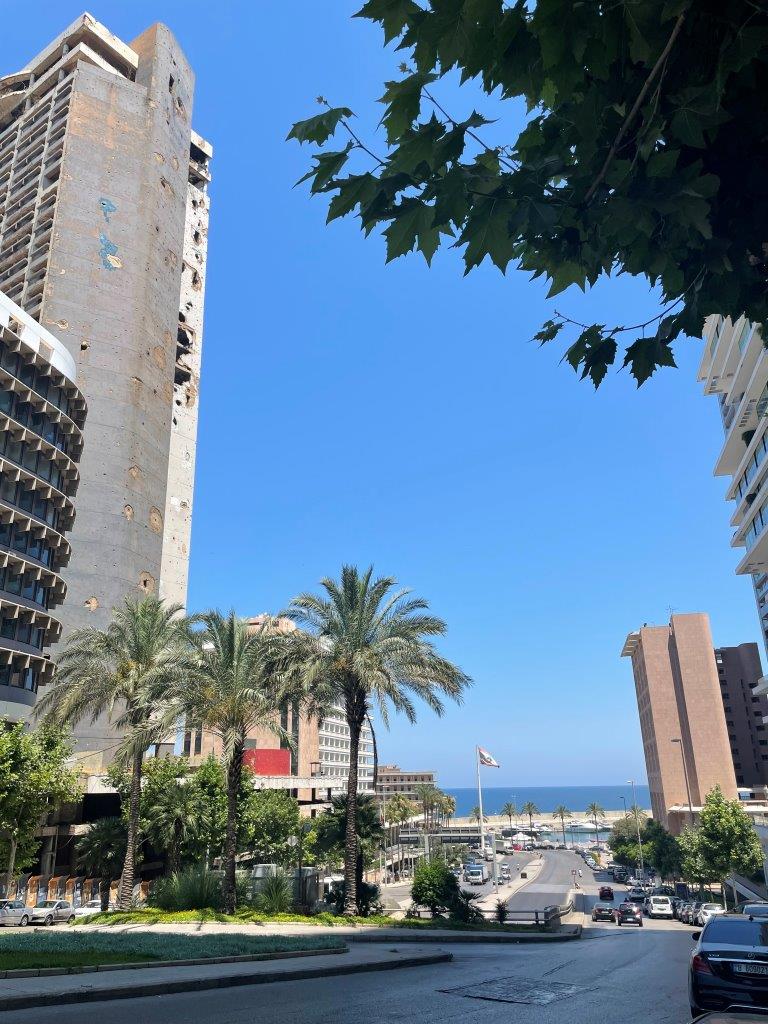 Anyway, we pick up the bikes not far from where the harbor explosion took place in August 2020. We go for a ride to Zaitunay Bay and on to the Corniche.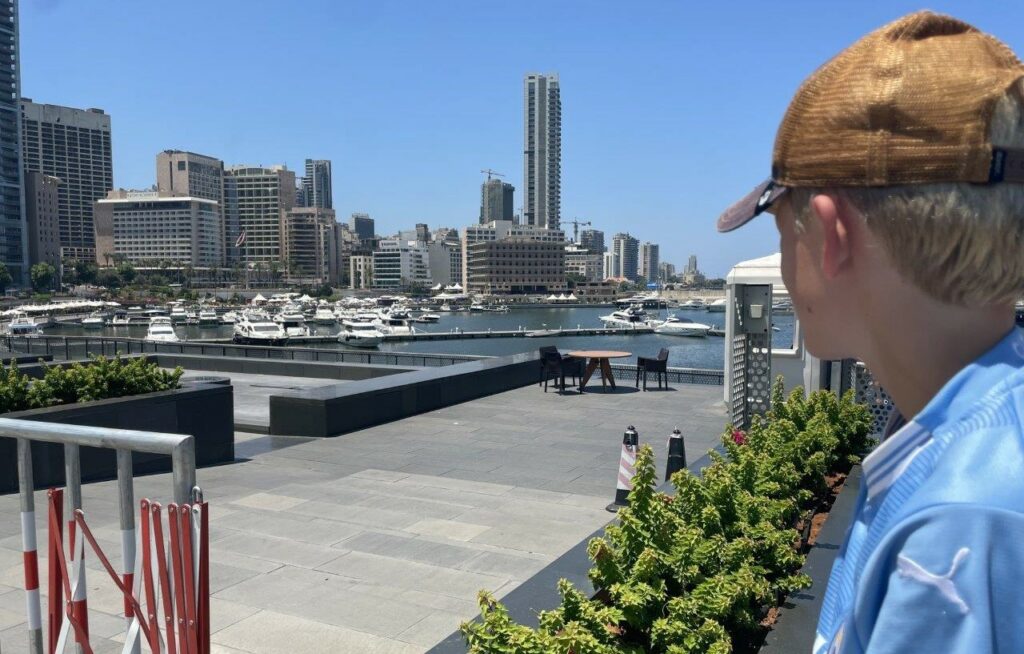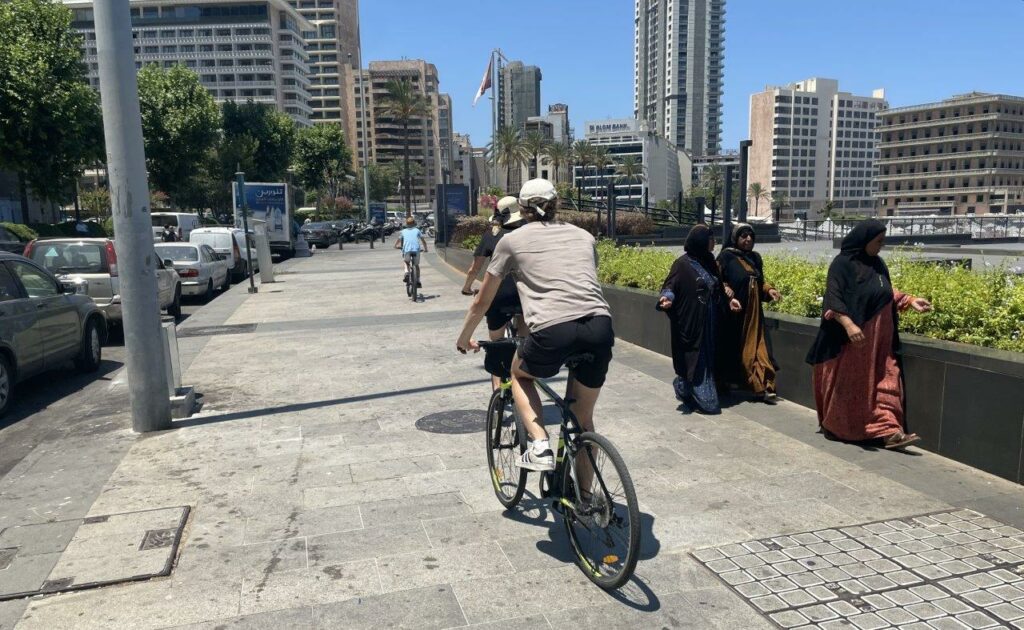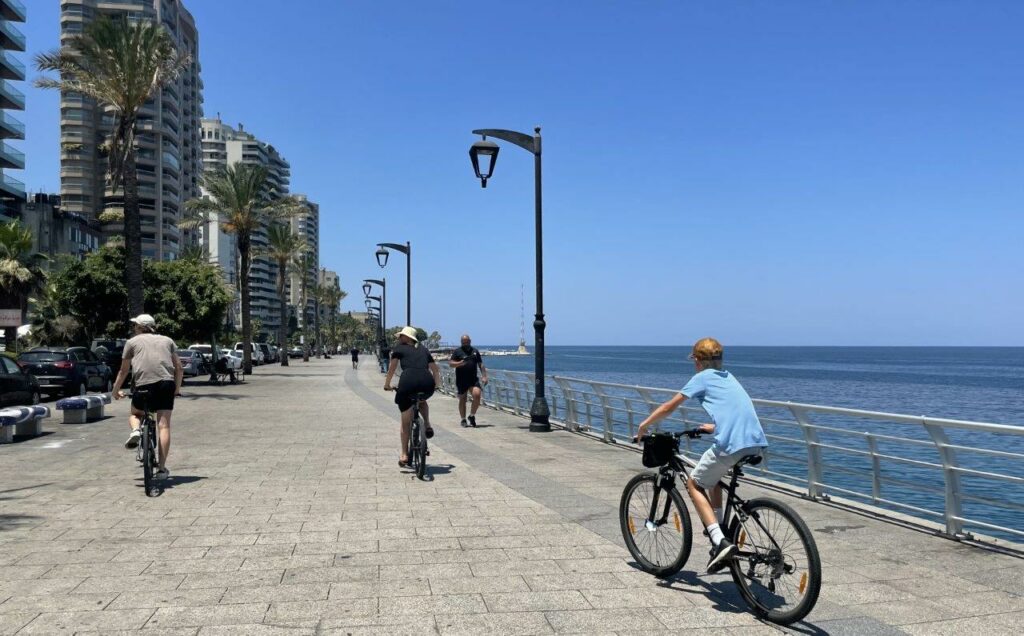 The water quality is far from good, but it doesn't stop people from fishing and swimming in it.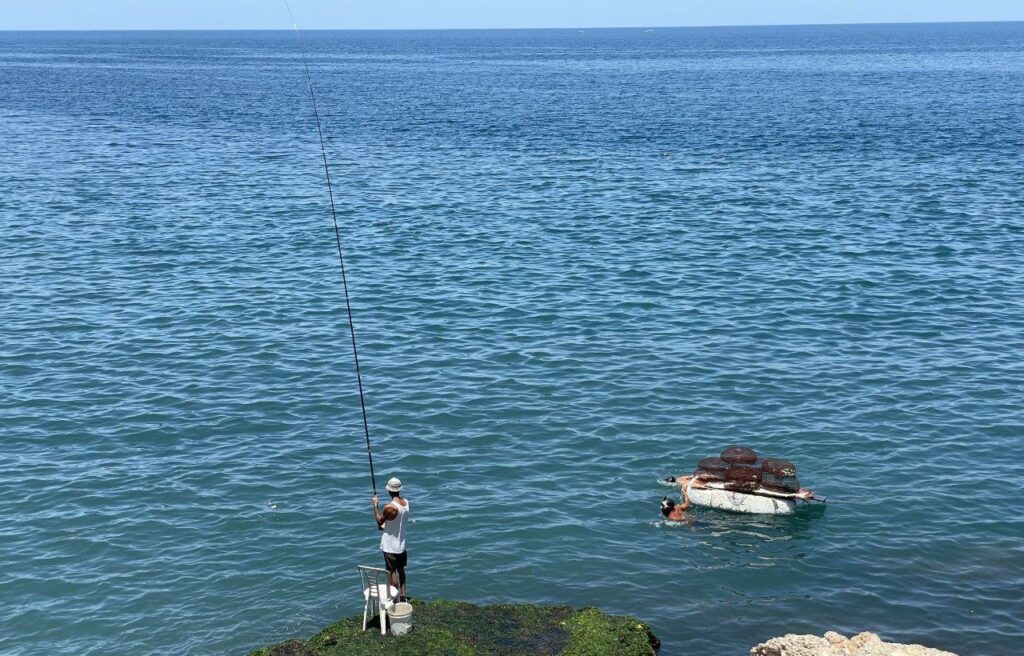 And why not… A wheelie on the poor rental bike with a kick stand.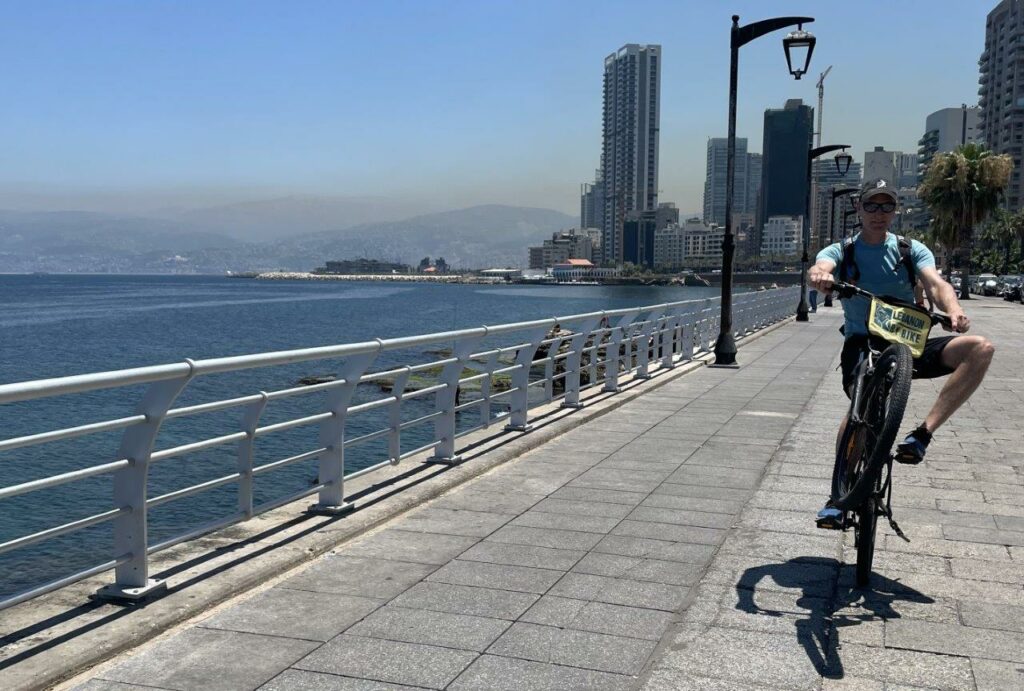 Beach life. Or maybe rock life: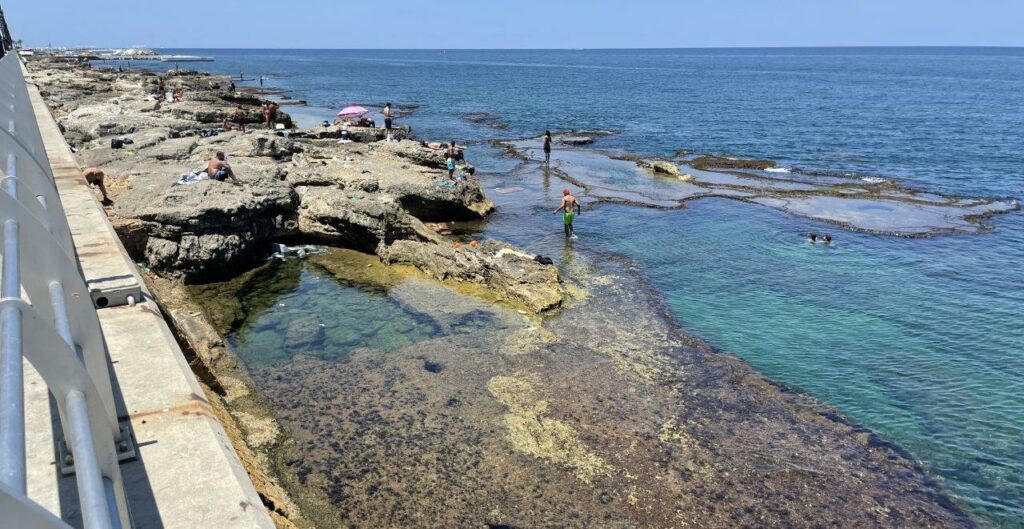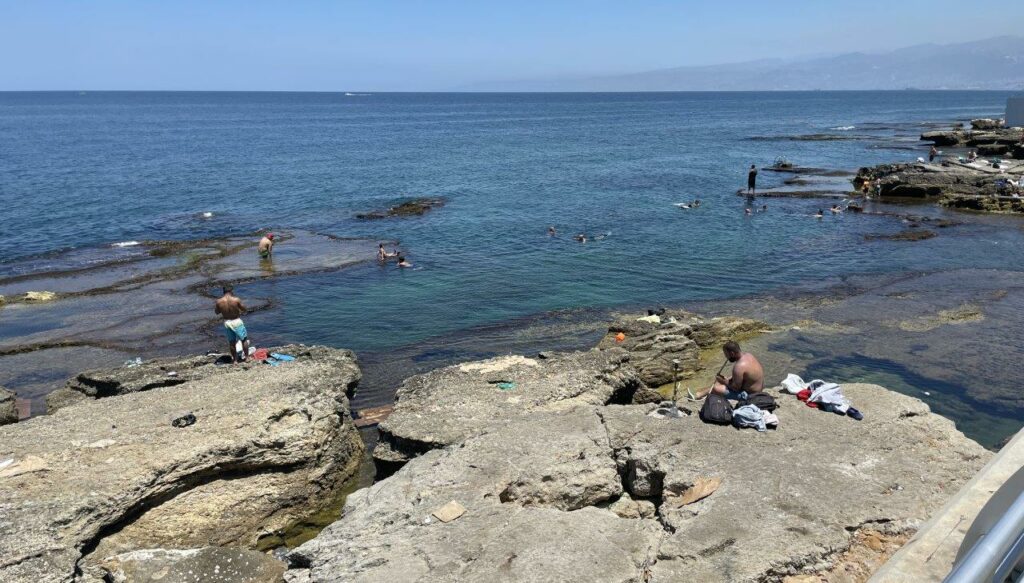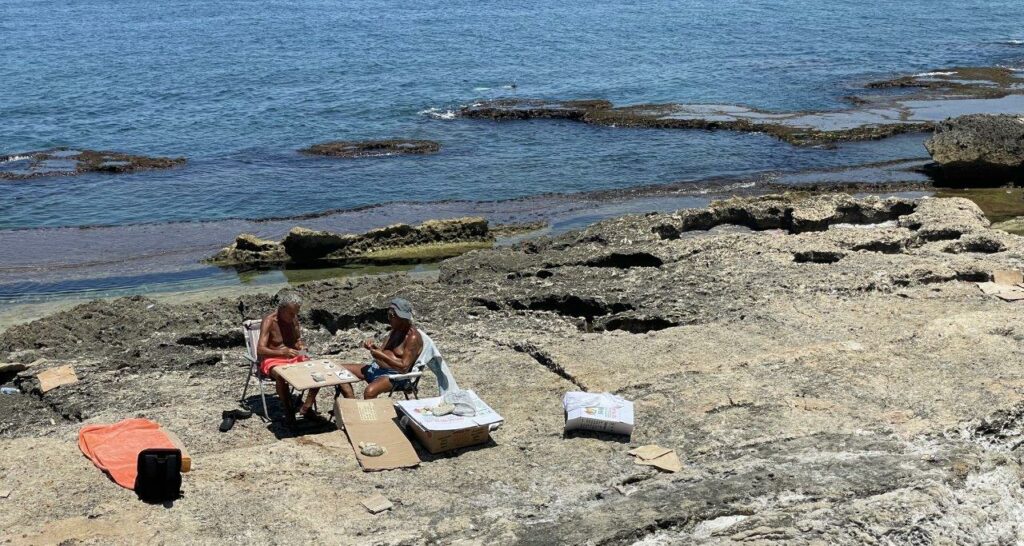 We make it up the hill to get the view of the Pigeon Islands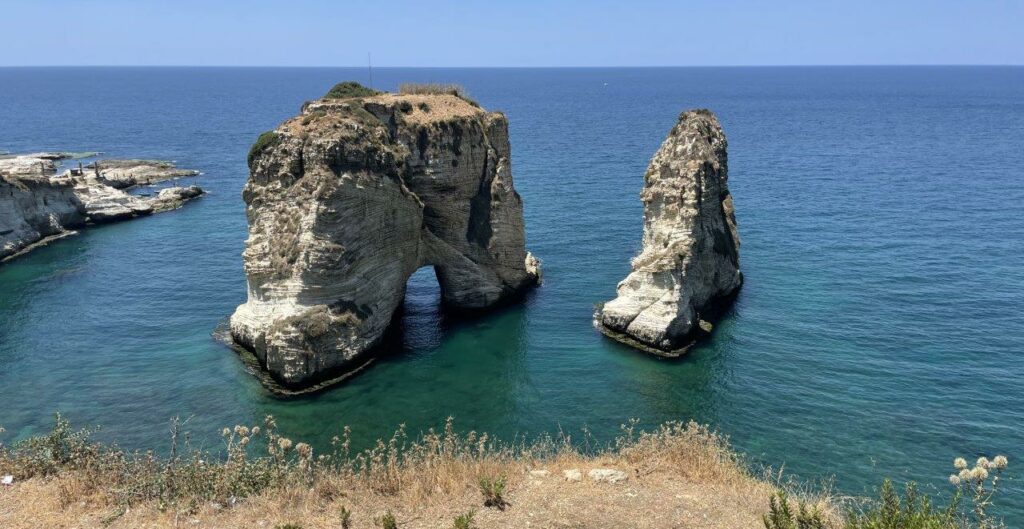 It's very warm and the short downhill gives us a nice breeze.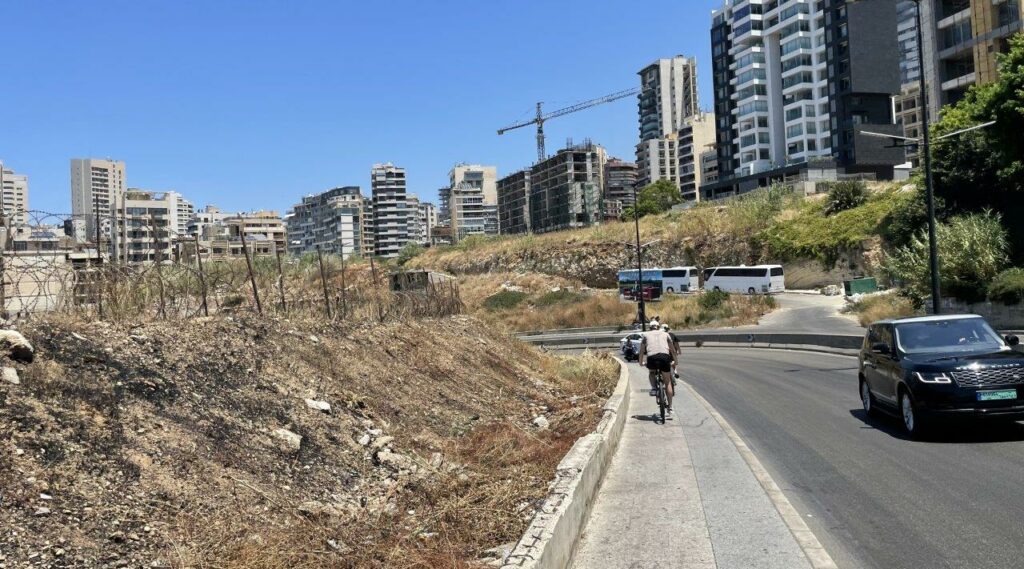 Can't help it… One wheel on the flat is more fun that two…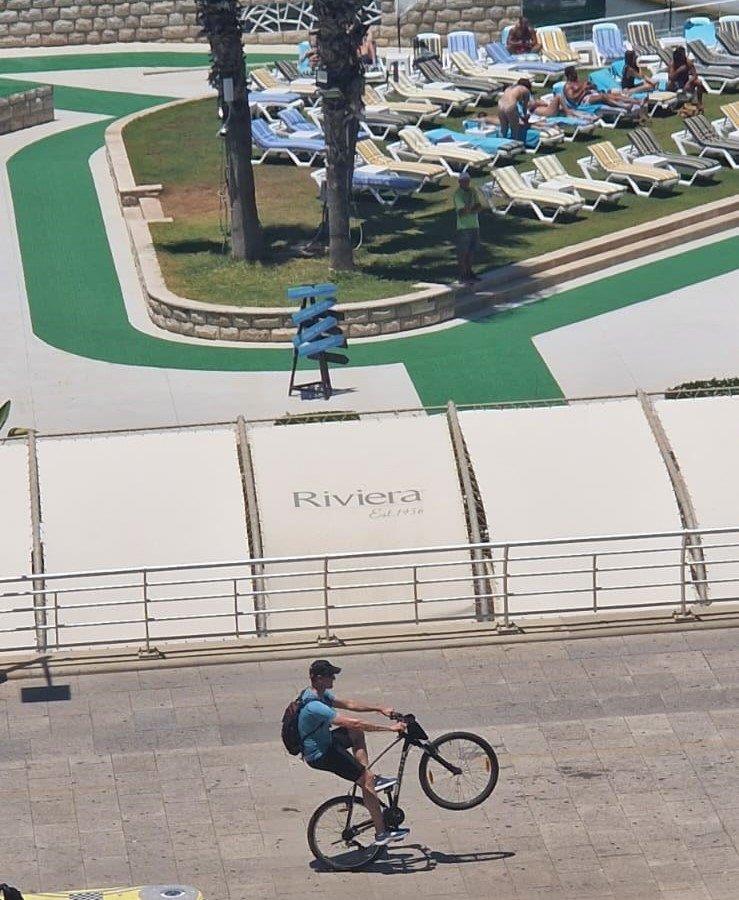 The way back offers a good view of the mountains up North. Something that we explore a lot the coming days.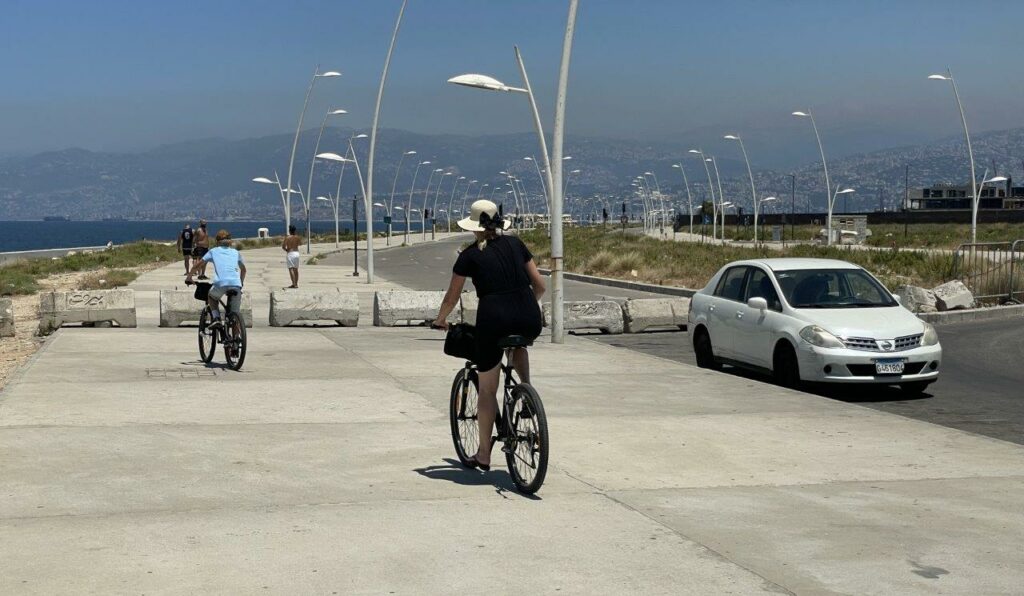 ---