Järvsö Bike Park is a mini Whistler. In fact the Gravity Logic guys from Whistler have not only designed trails but also uses Järvsö Bike Park as a model of what other bike destinations should do to become successful.
And yes it's good 🙂
Here it is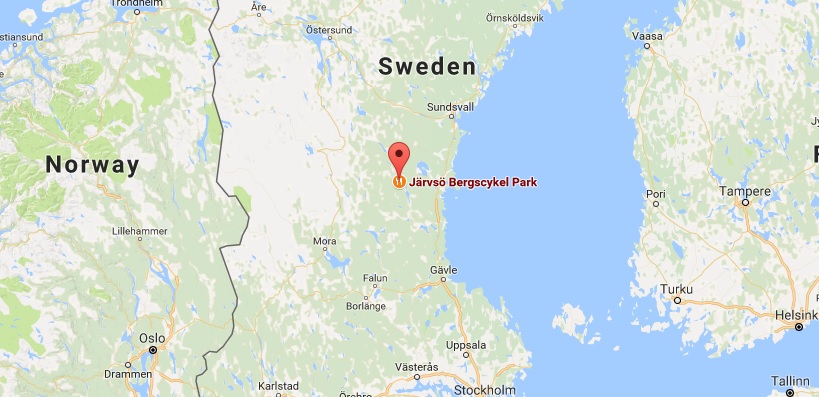 And here is the weather forecast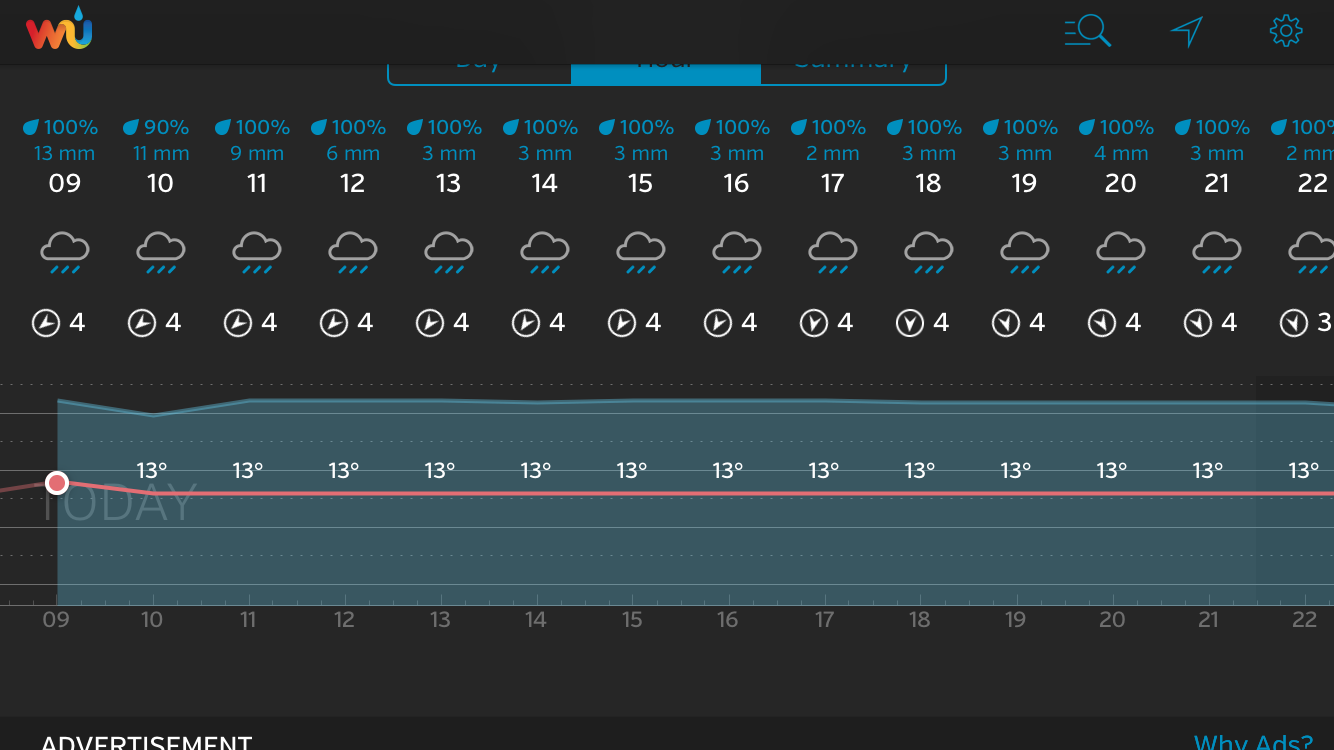 In fact there was a warning for extreme rainfall with 50mm+ in one day. It did come as predicted and was that bad? Well… muddy, but you can't simply take the fun out of downhill biking. It helps that the type of soil and the way the trails are built make the water go away fast.
So anyhow. Wifie selected no biking so I get all my downhill kids by myself :-). Erik (13), Lisa (10) and Carl (6):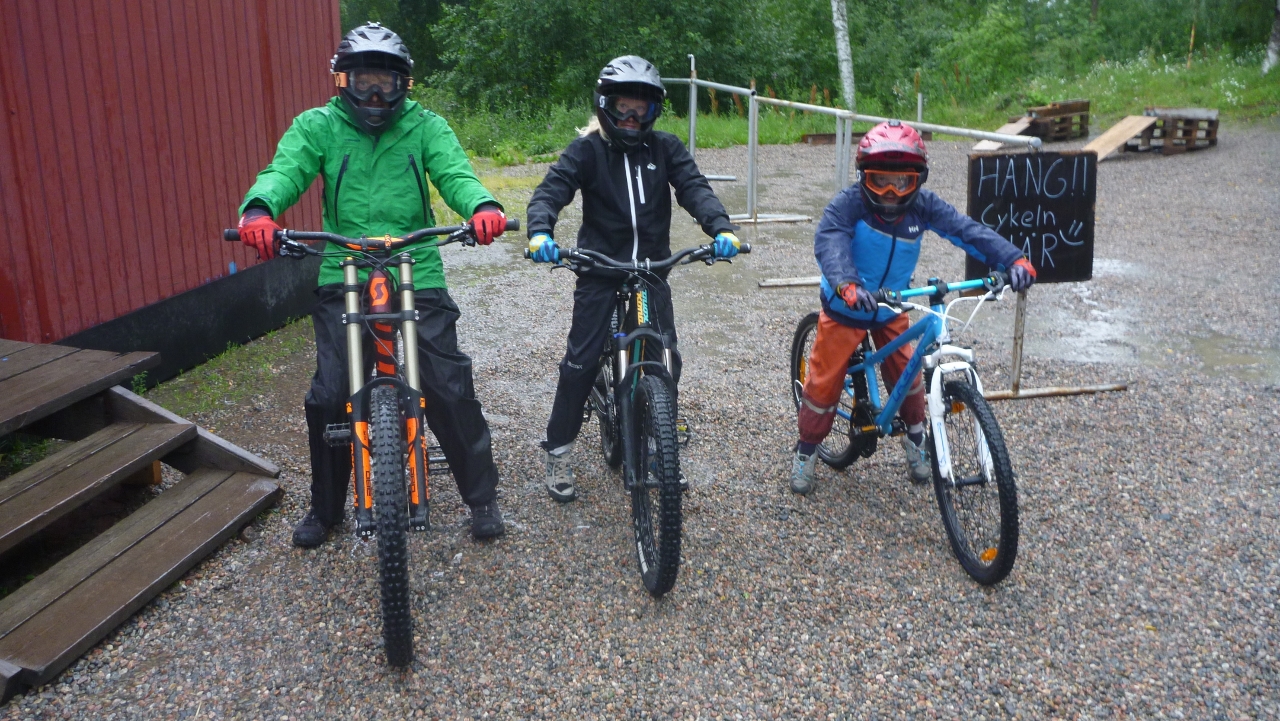 I love the humor… 3700 decimeters above sea level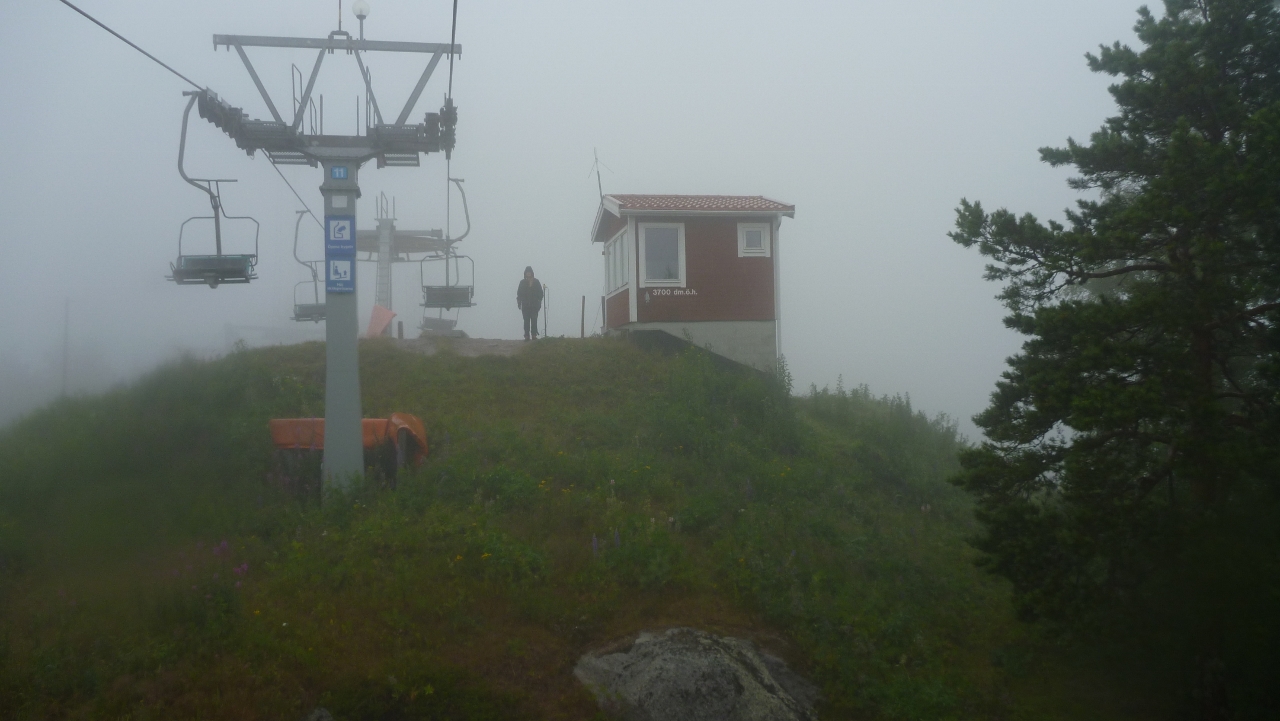 We start rippin' the trails. Lisa and Carl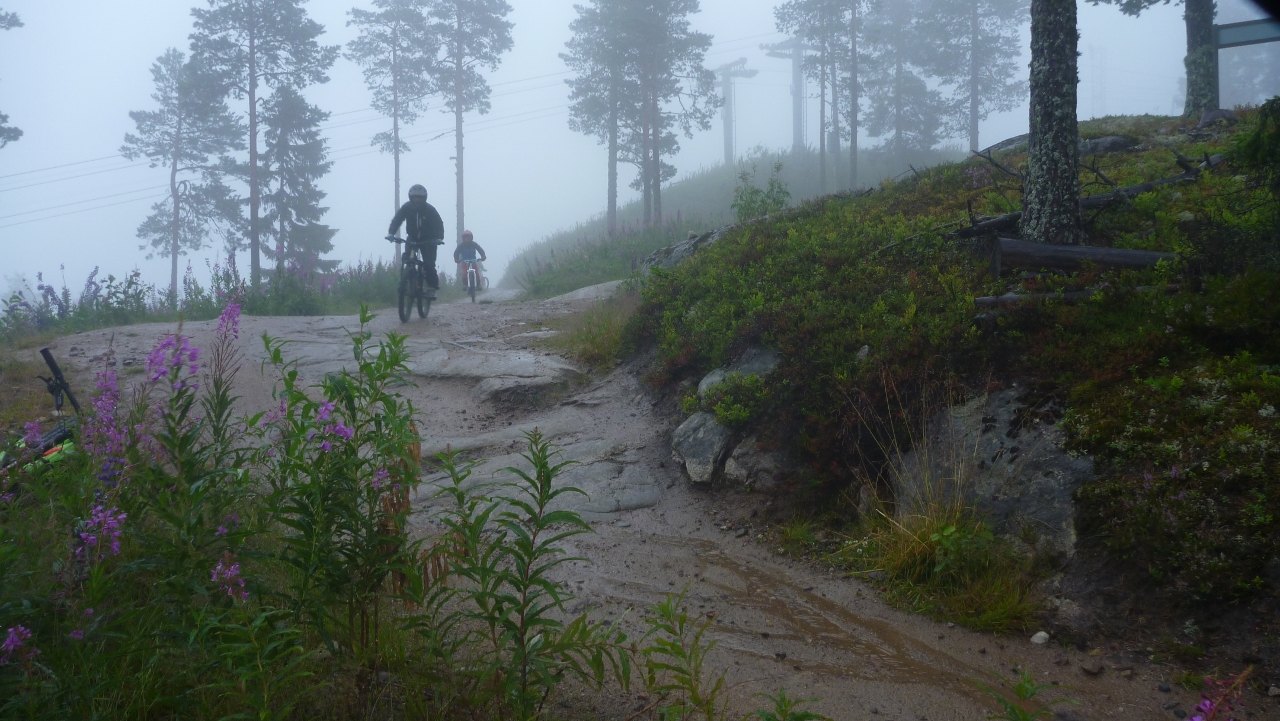 Carl on the bike we brought with us – a hardtail with V-brakes. Doomed to fail with all that wet and sand… I think I adjusted the brakes twice per run…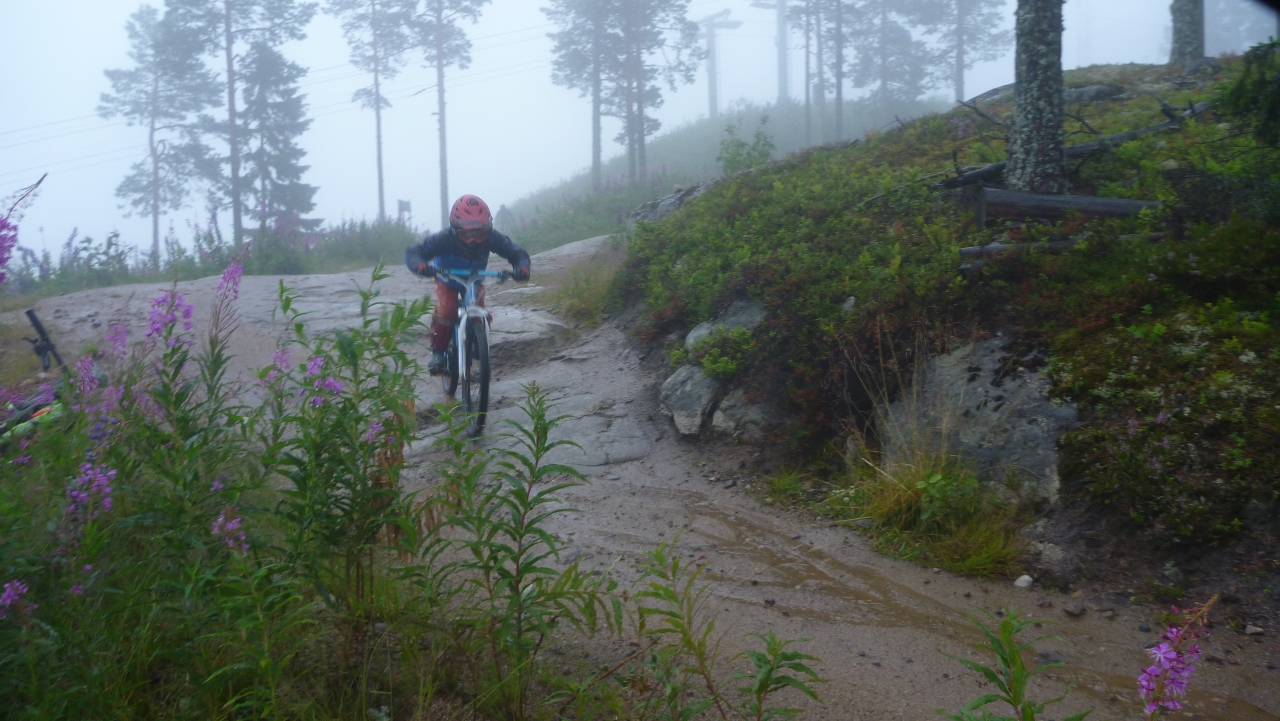 Erik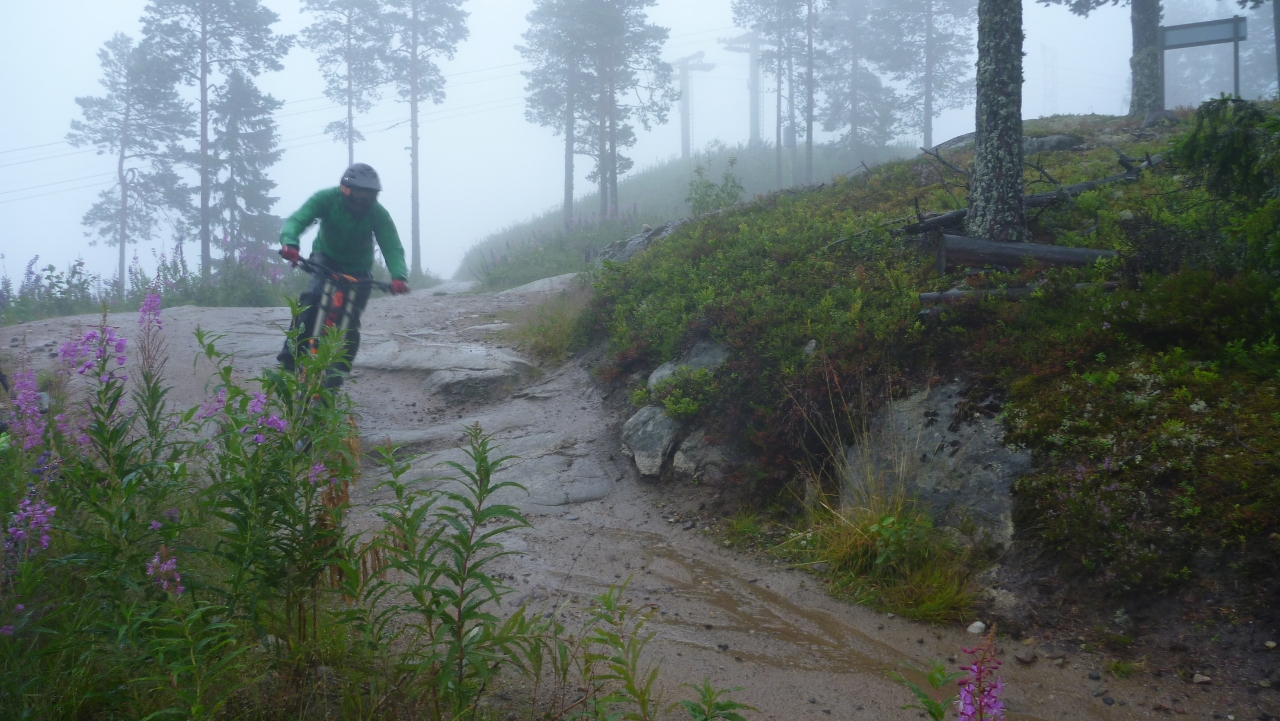 Sometimes shitty things happen and you have to move on. Erik takes a fall on a stupid easy place and sprains his wrist. No more biking for him :-(.
I continue with the small ones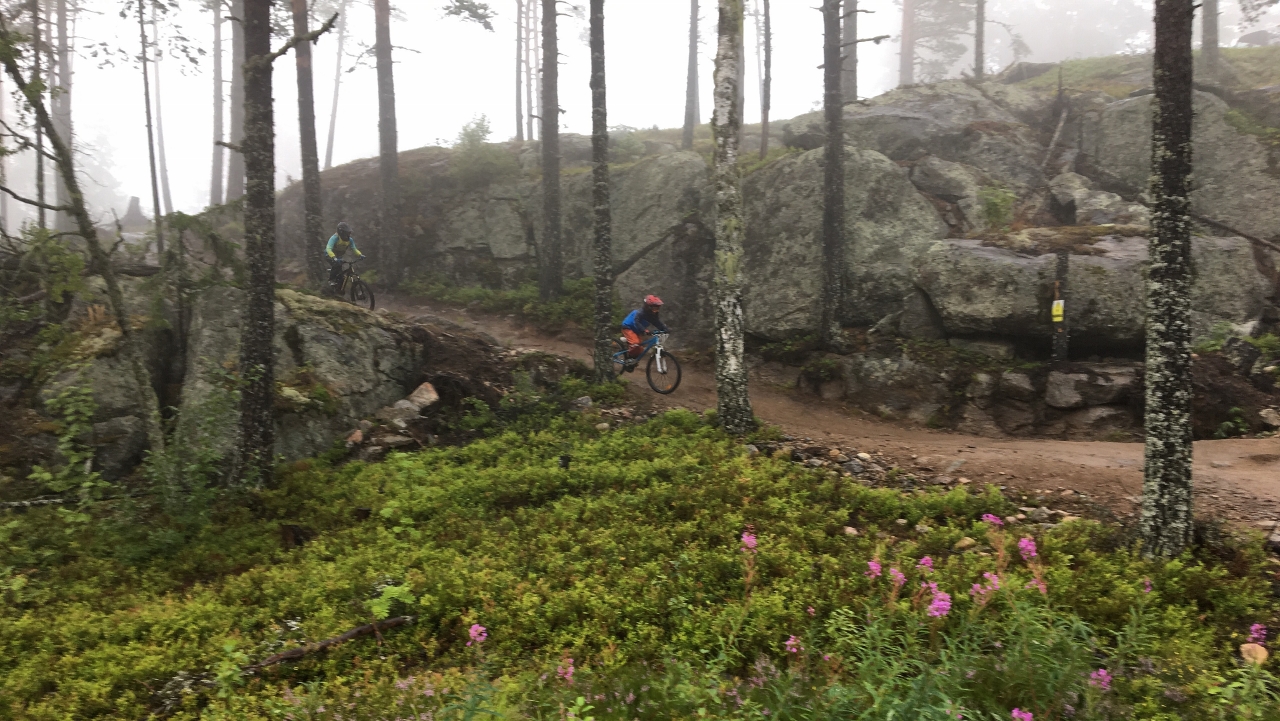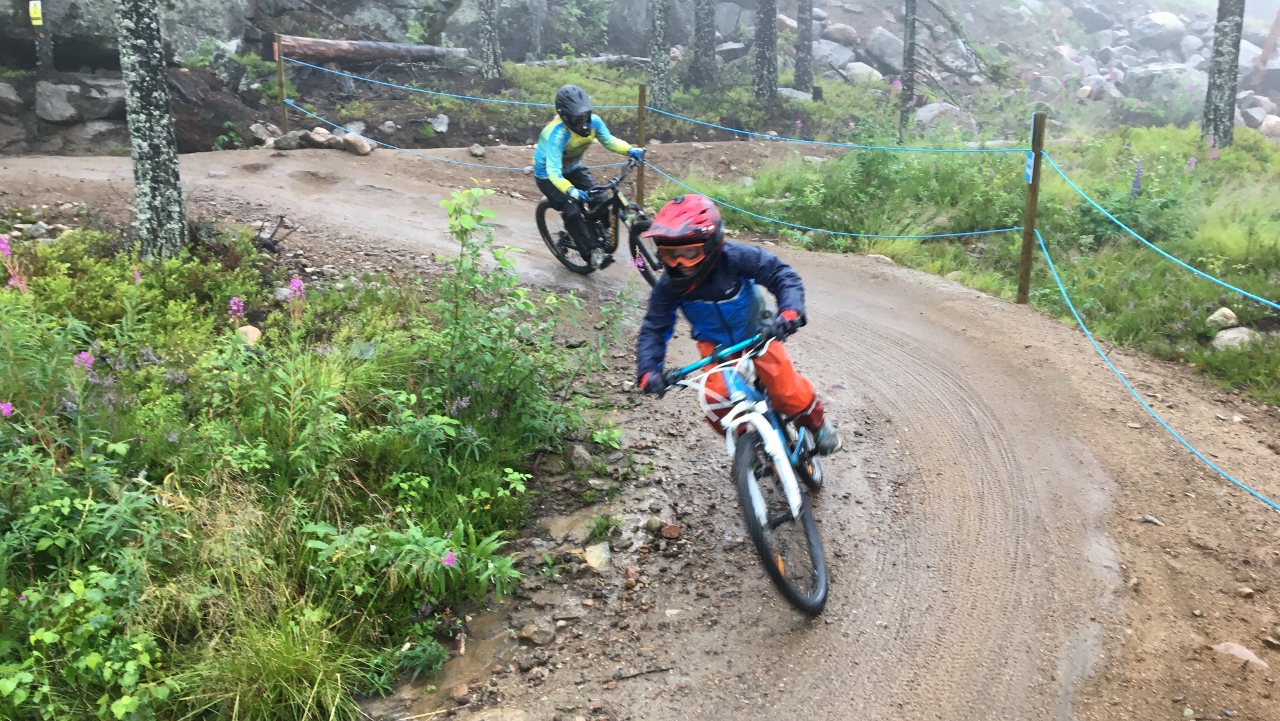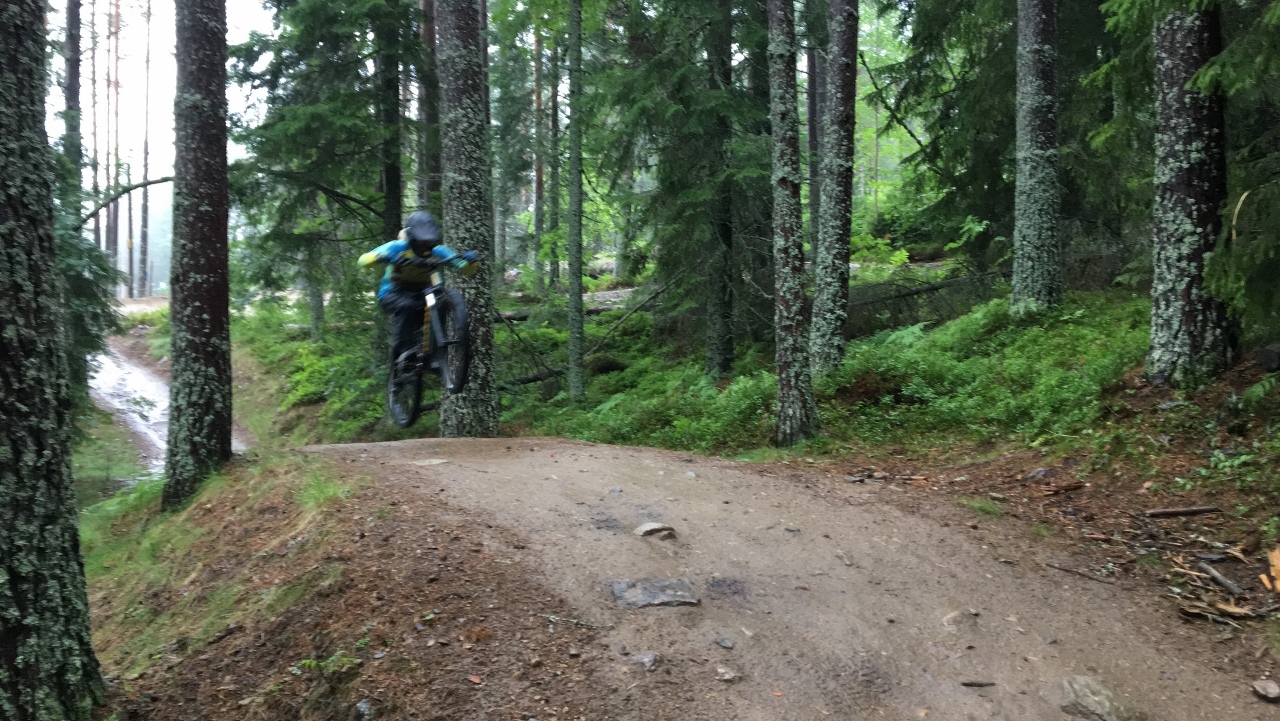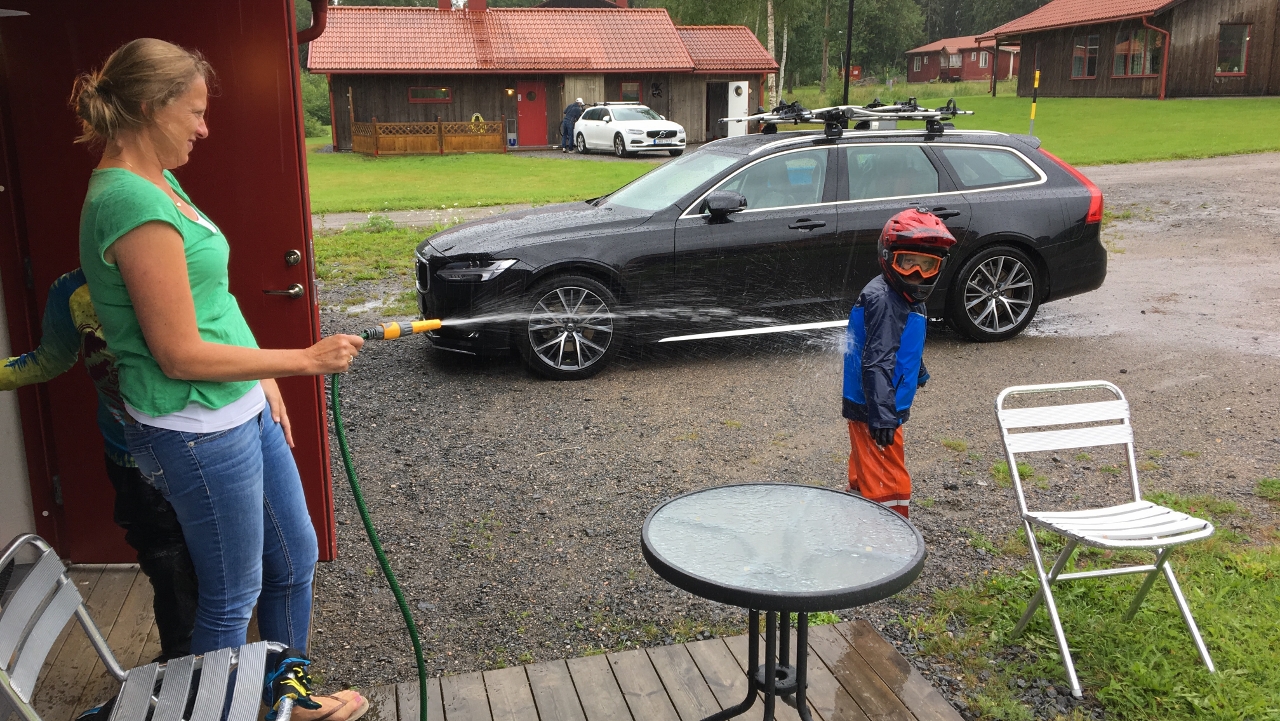 I gotta say that Henrik at the restaurant knows what customer service is. Special thanks! We get some food and drinks in this nice place with nice decorations: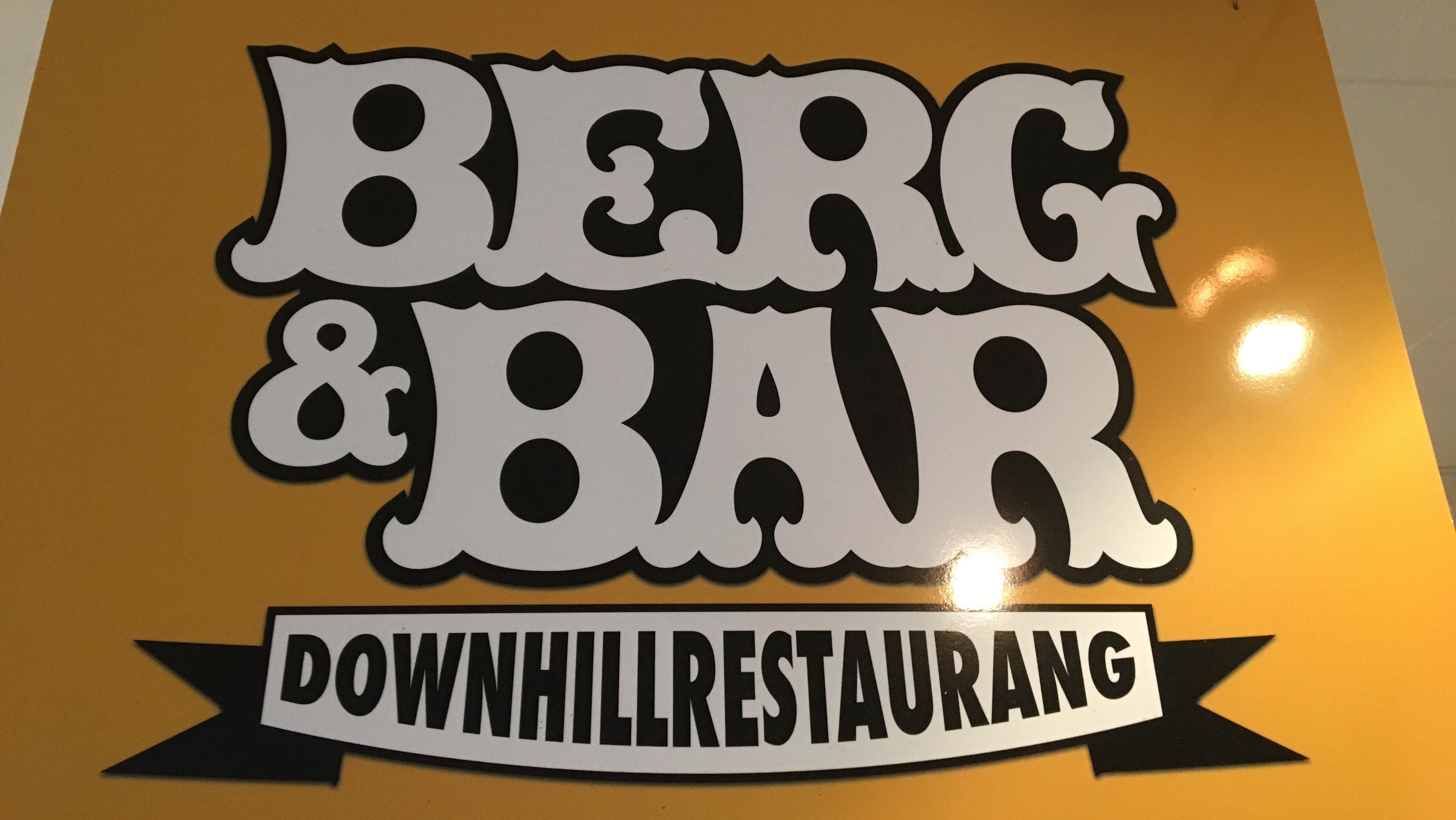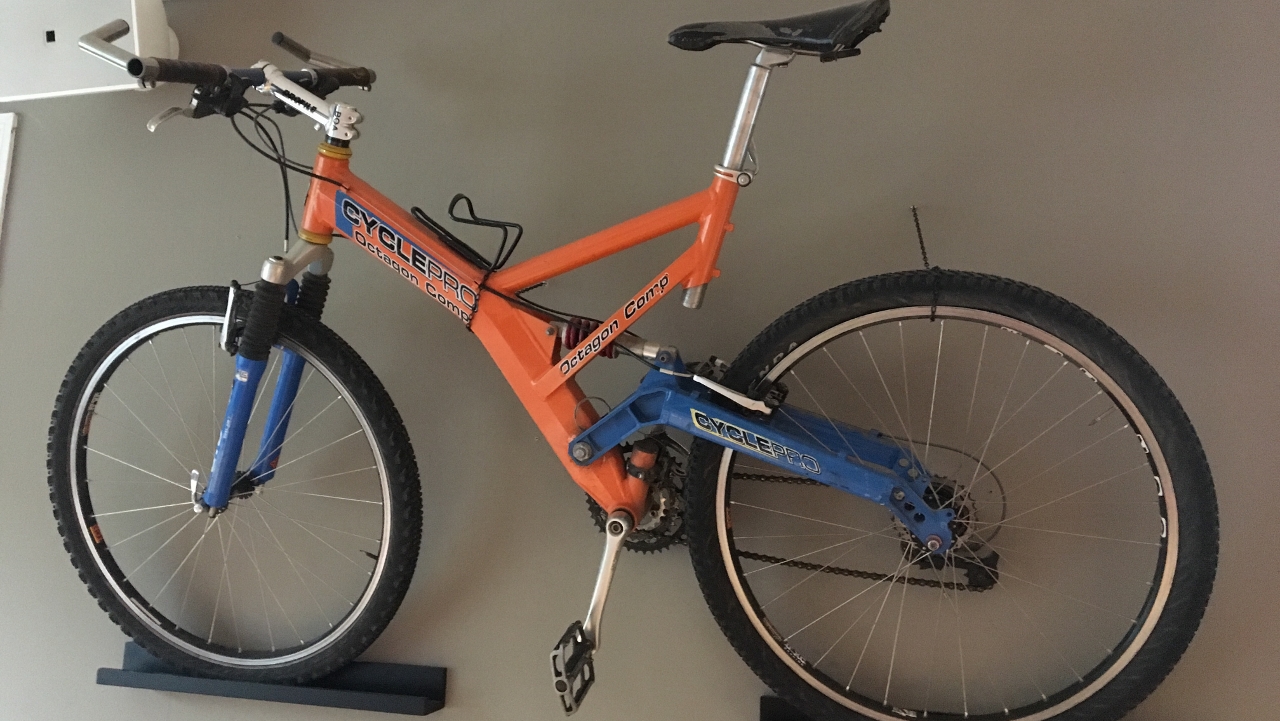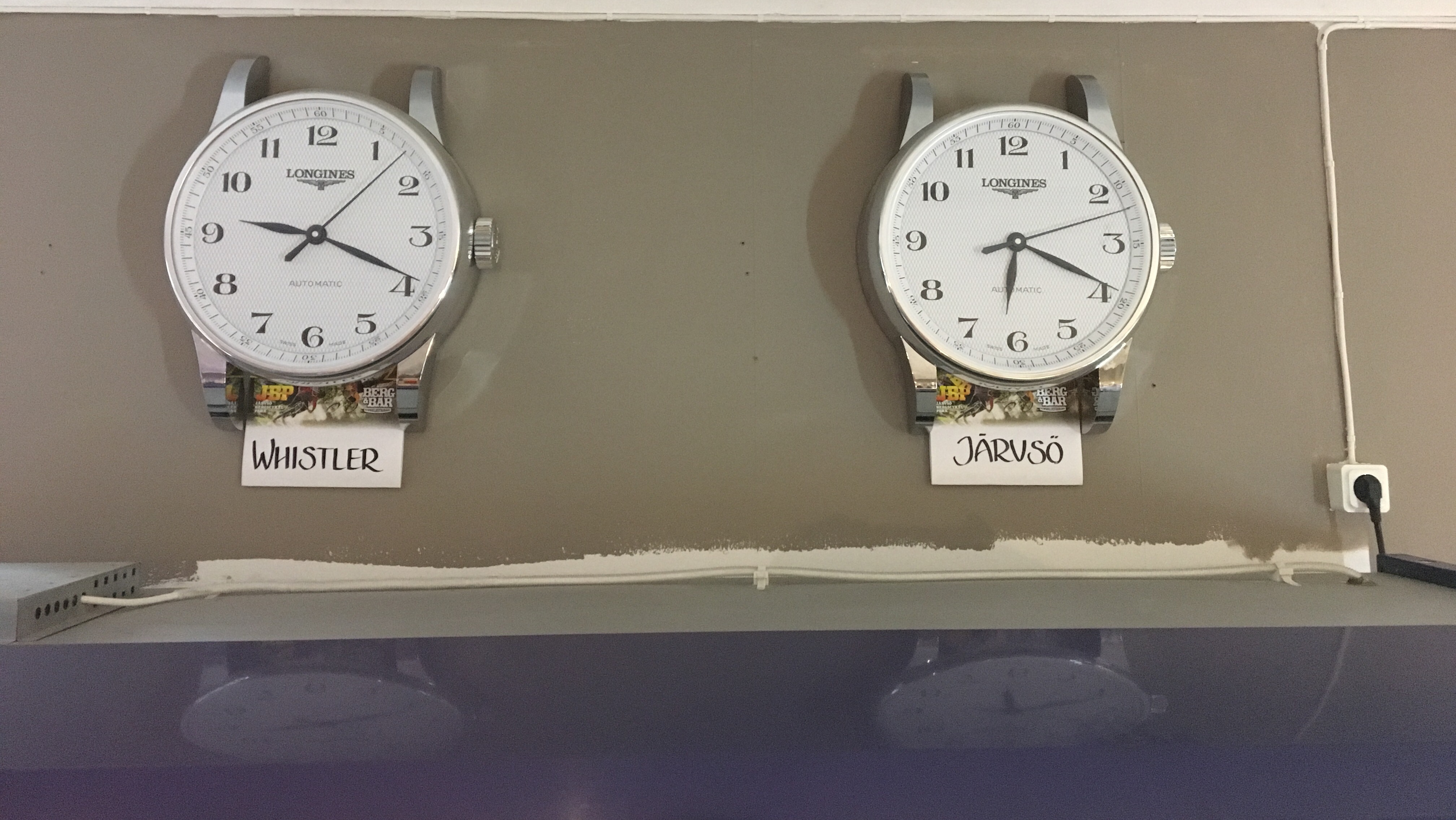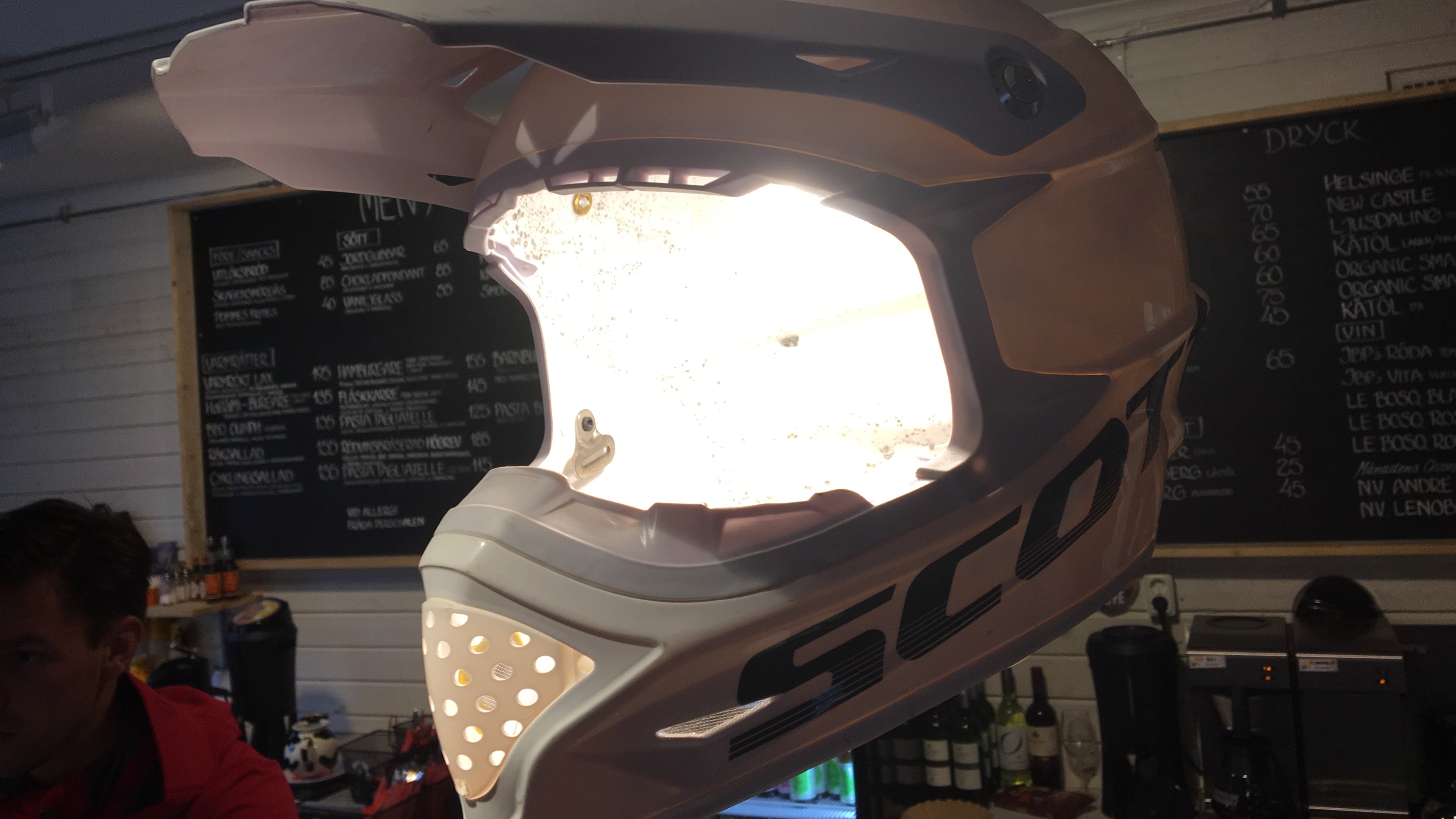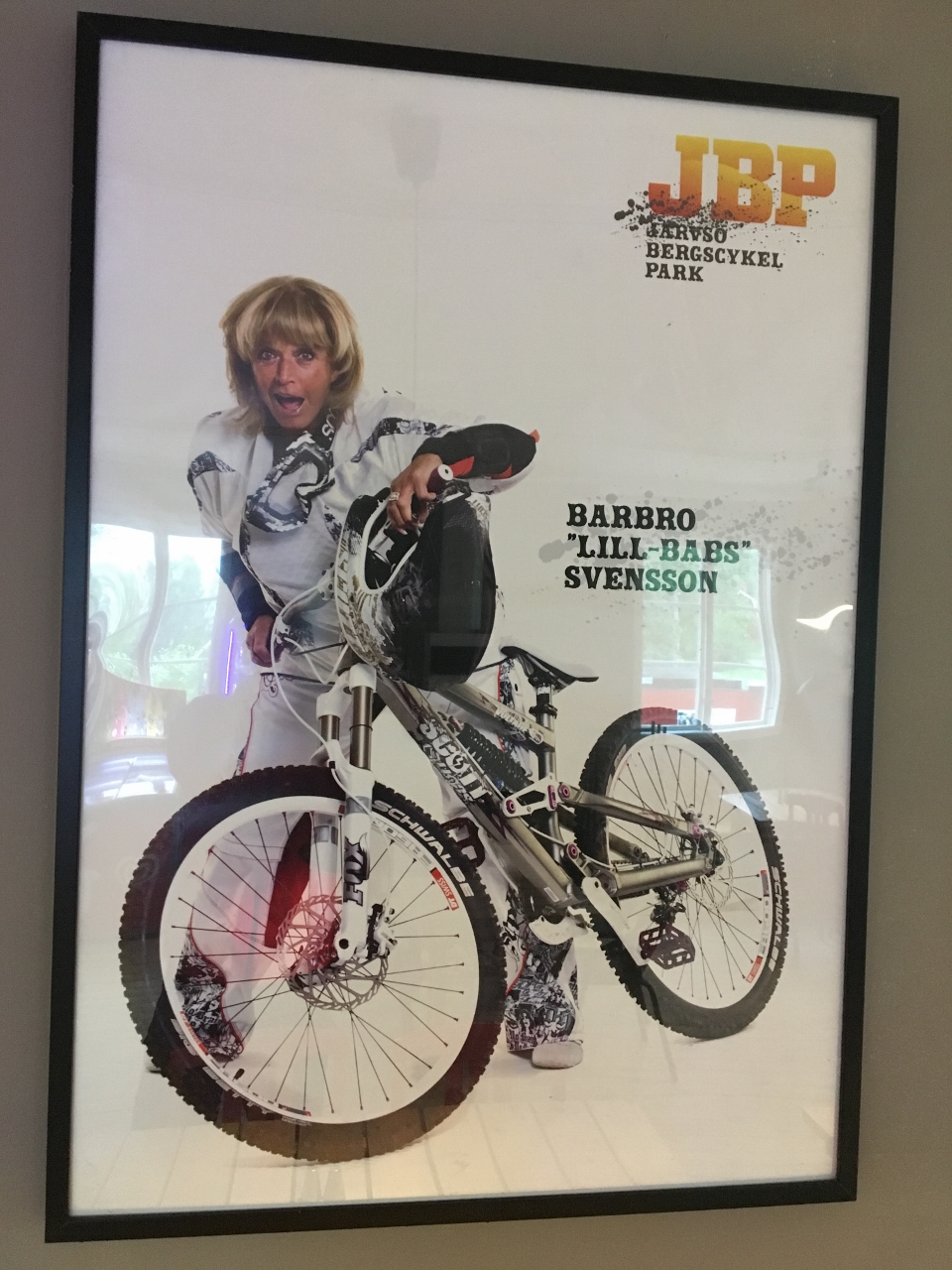 The day after. Eriks wrist is still bad. Carl is ready to get going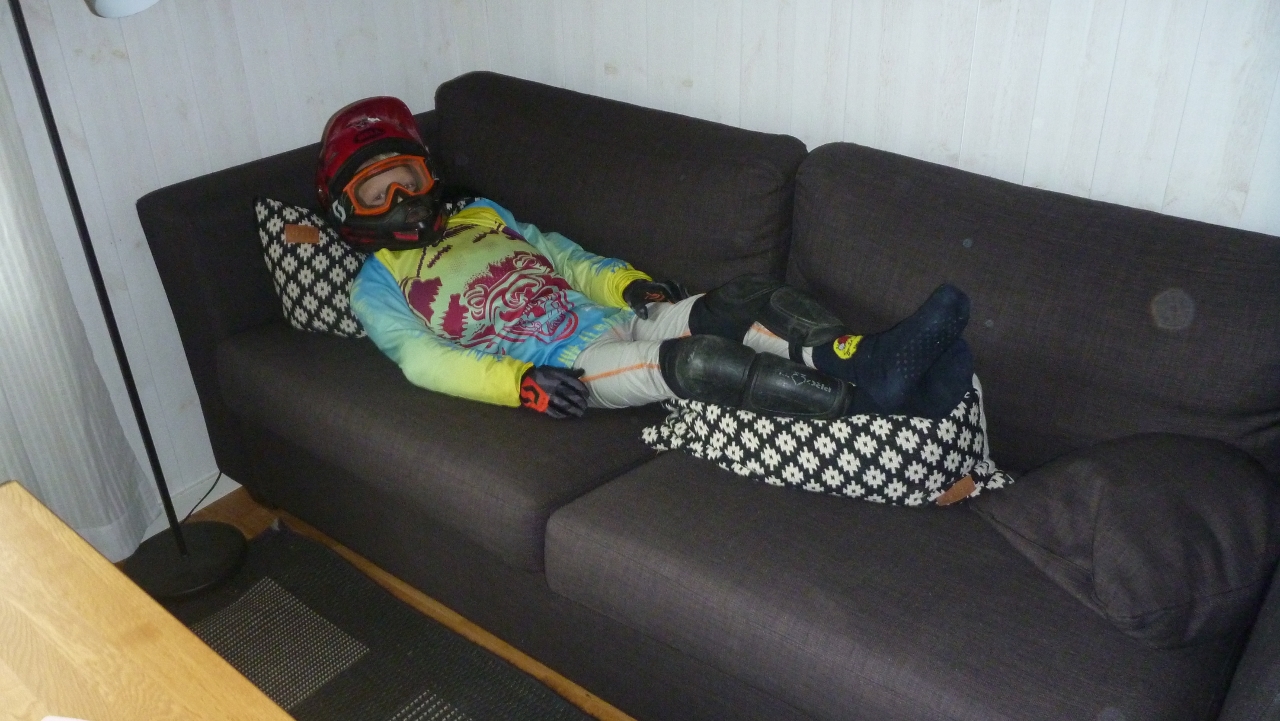 And today he gets to try a FS as Erik isn't using his rented bike. A stinky 24"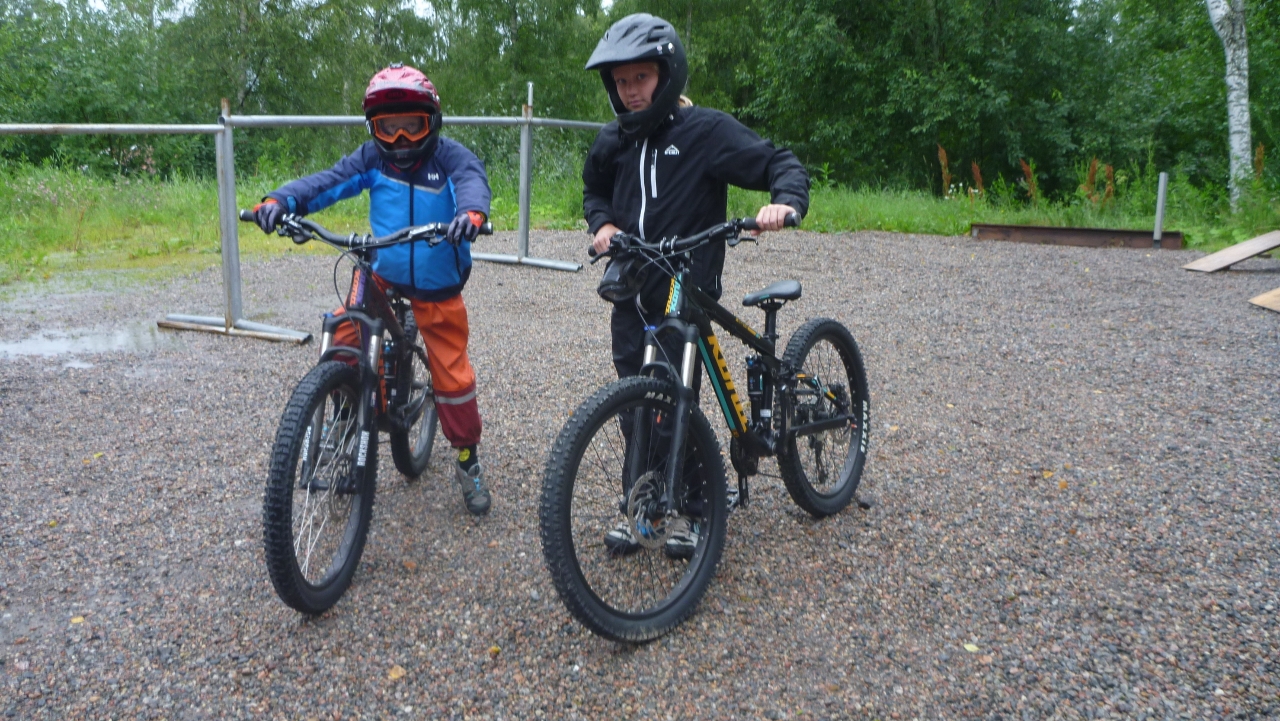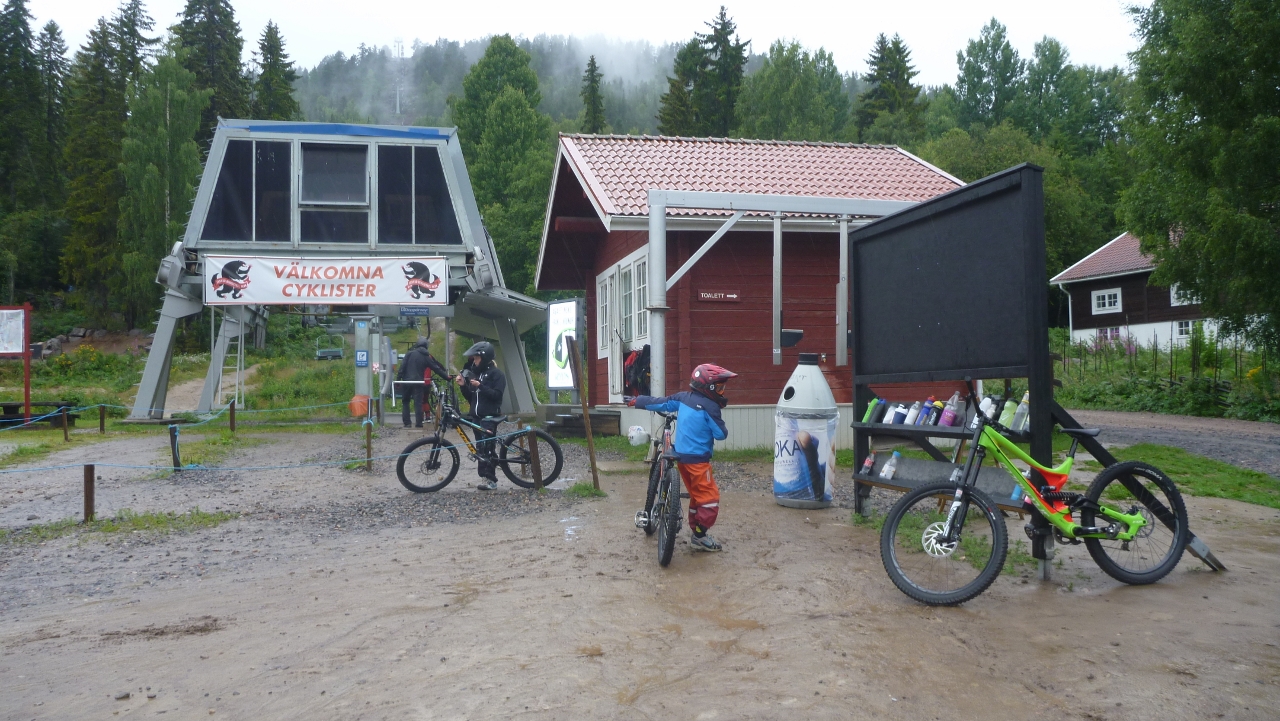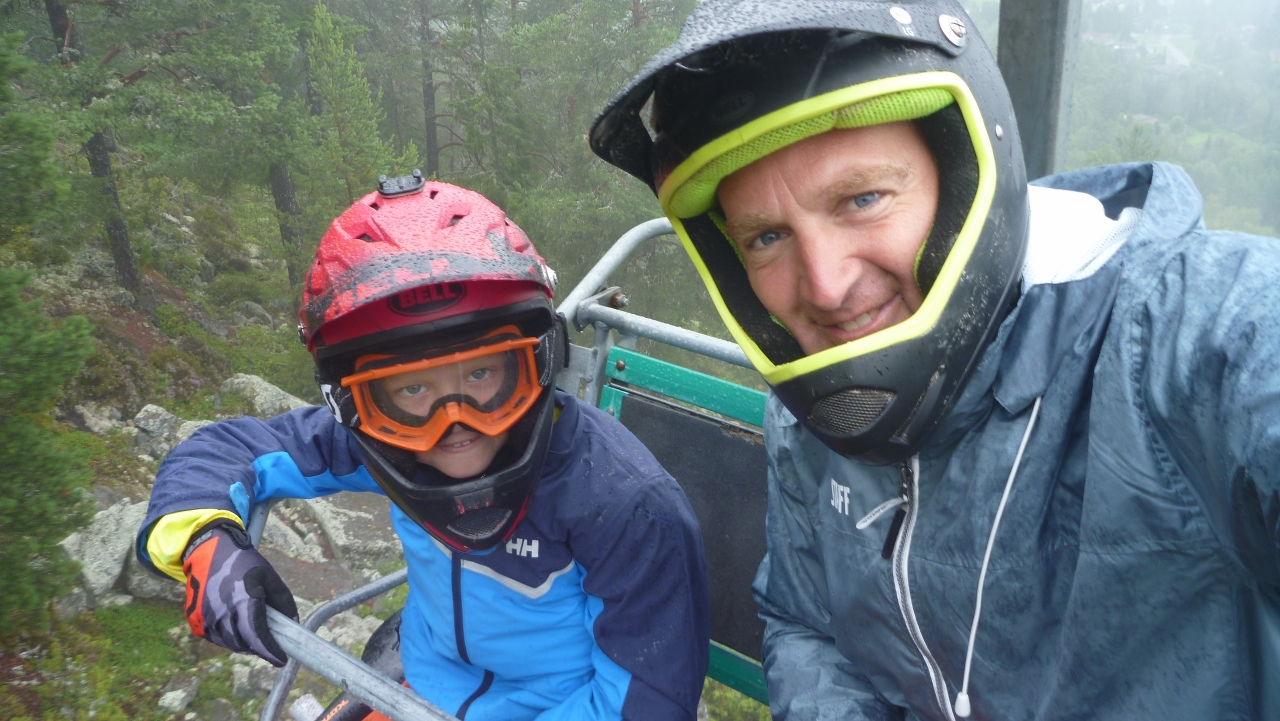 Lisa: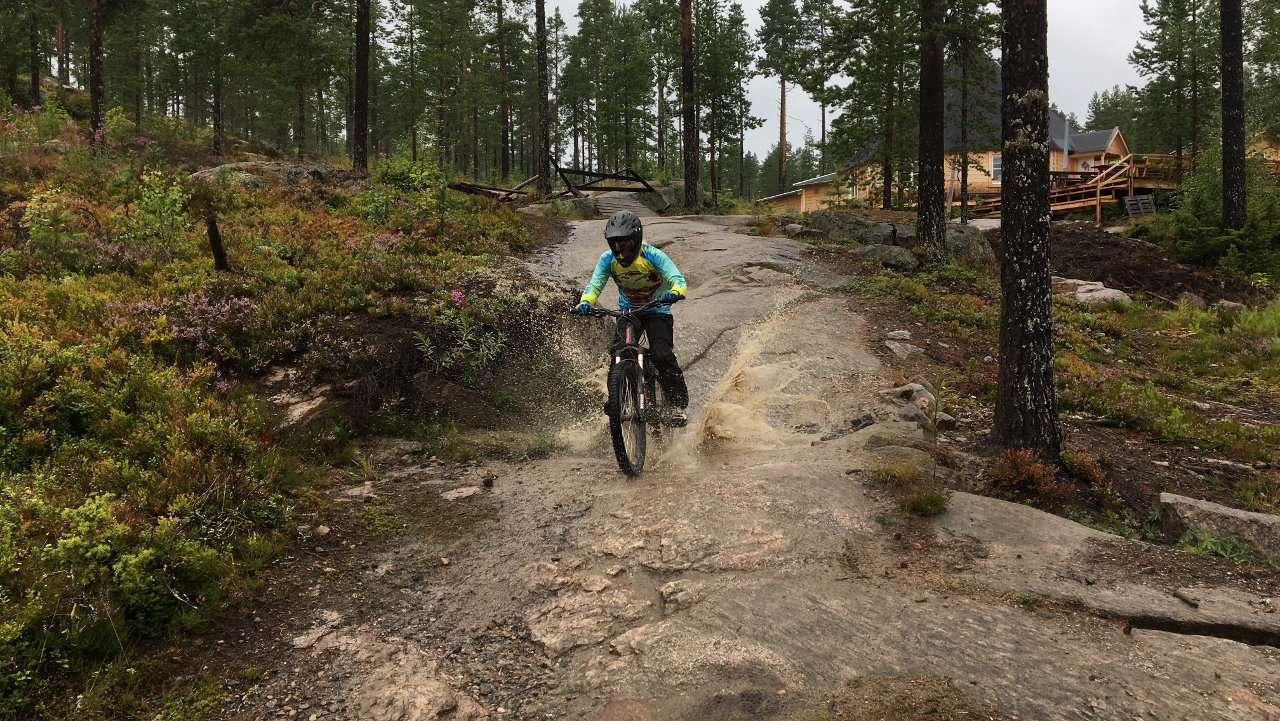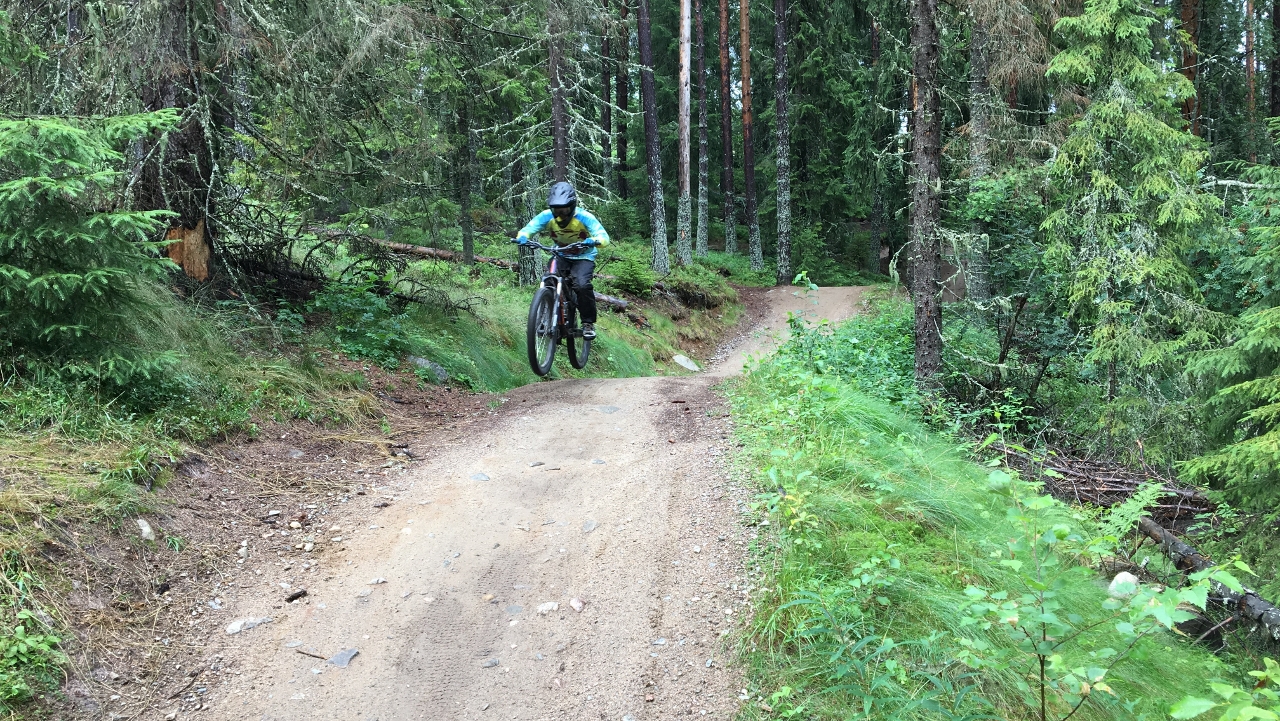 The weather is perfect. It stops raining as the lift is opening and drying up more and more but with a super grip. Still a bit wet but just fun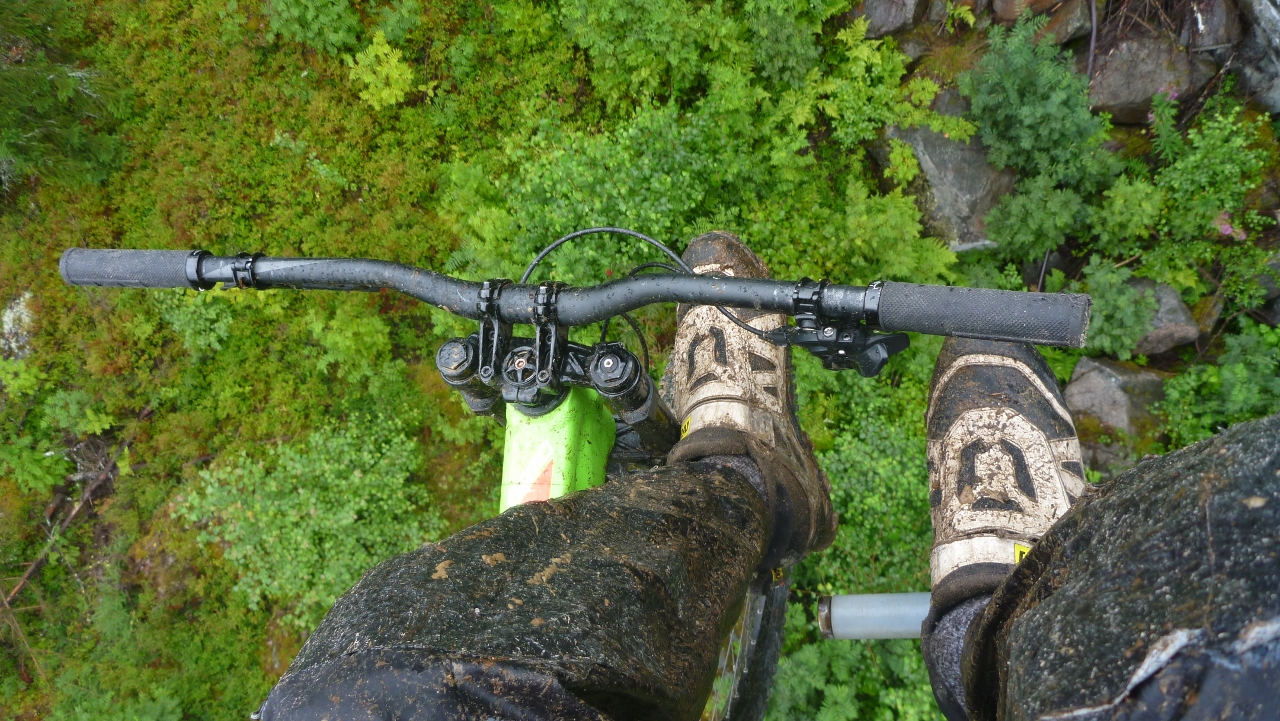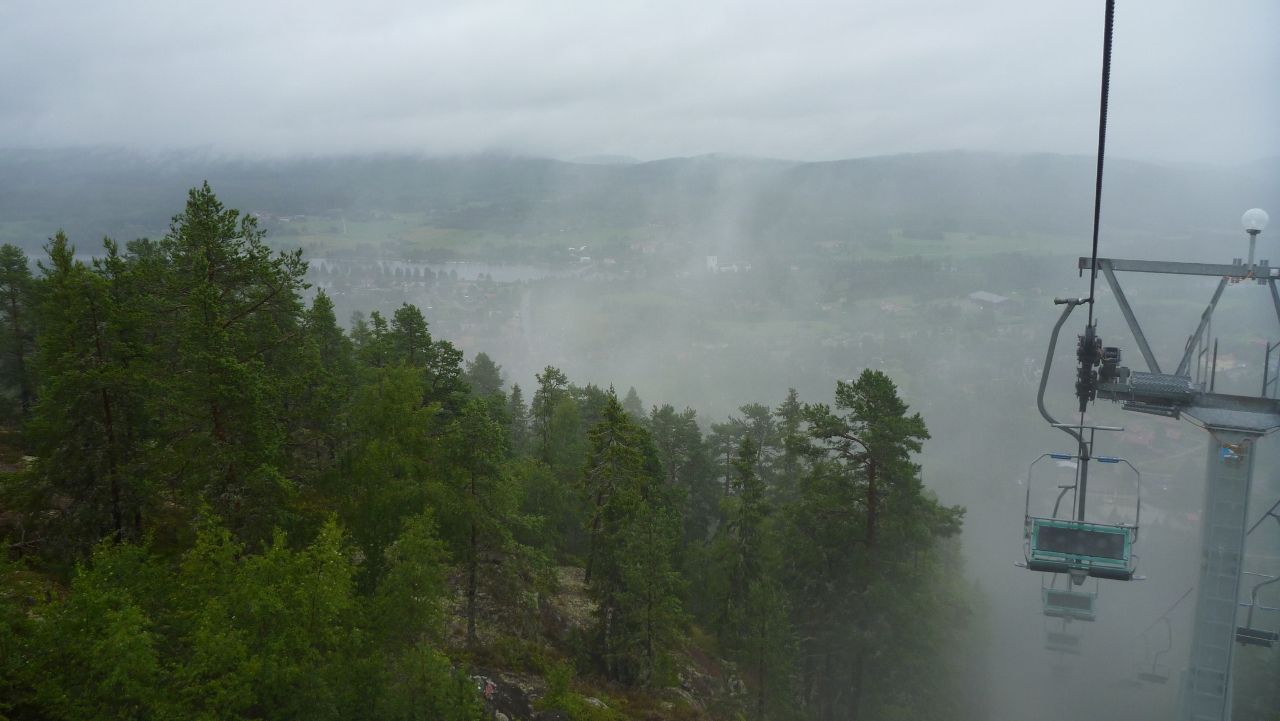 I get to try some fun tracks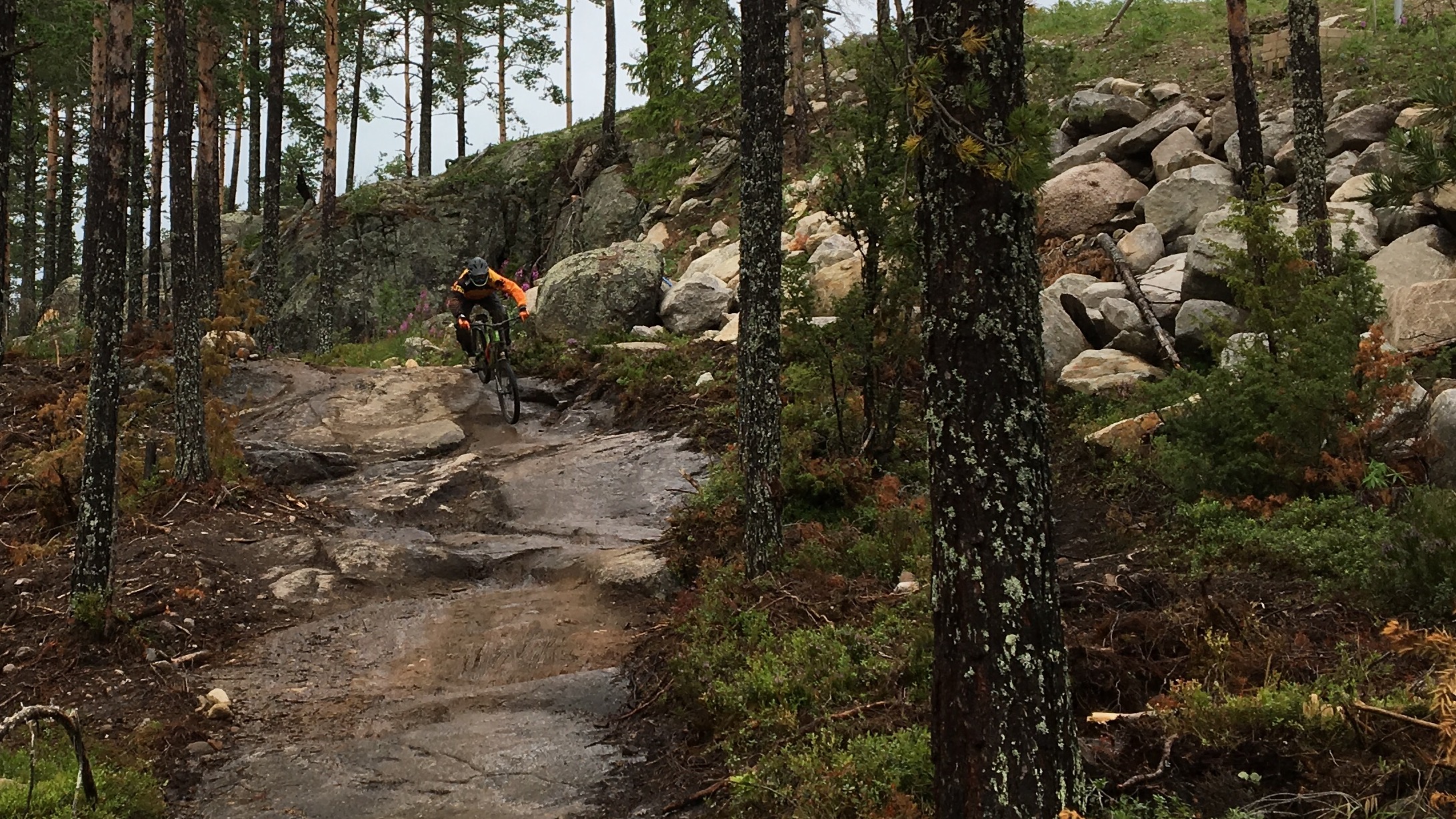 Super wife has prepared lunch and we make a quick stop and get going again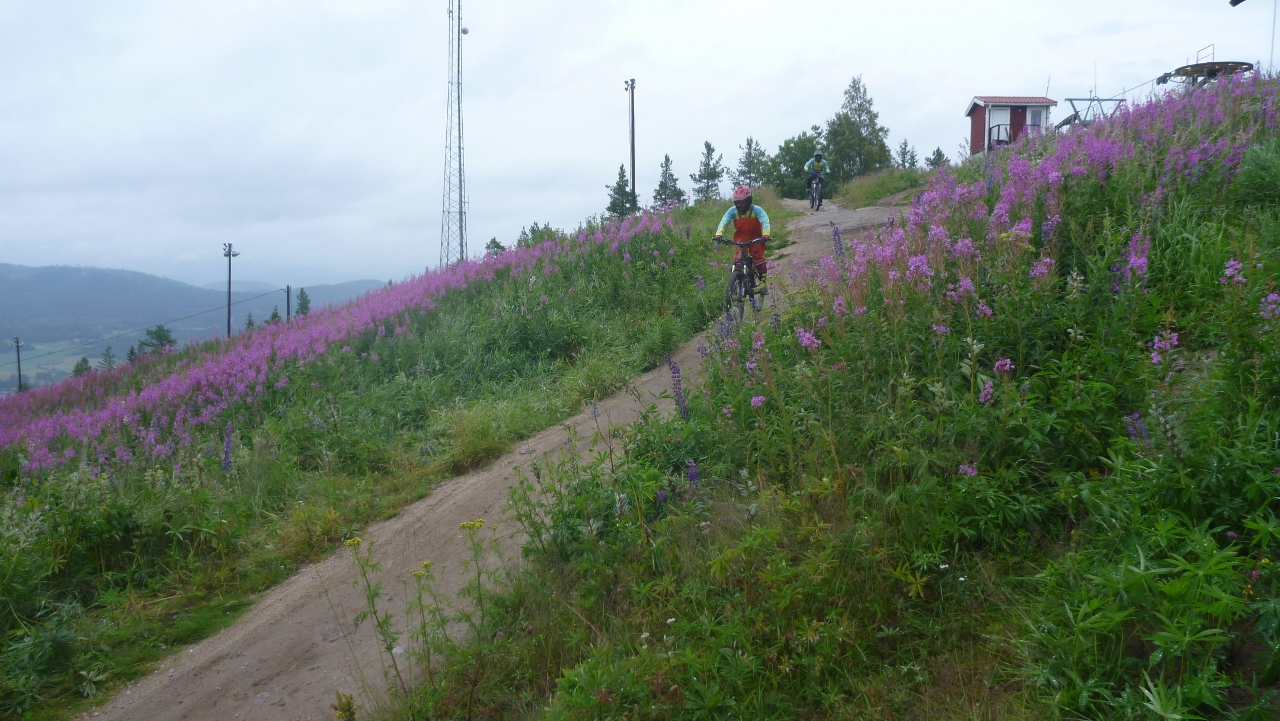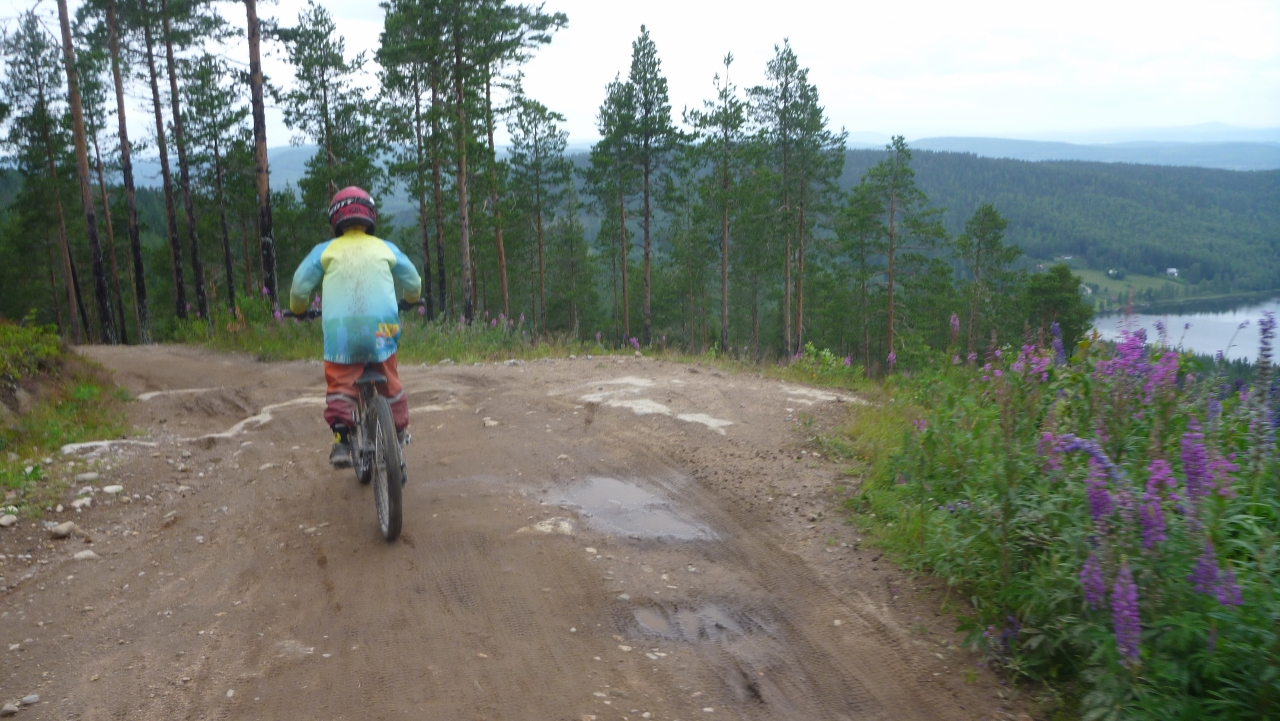 Lisa is down but is pretty laid back about it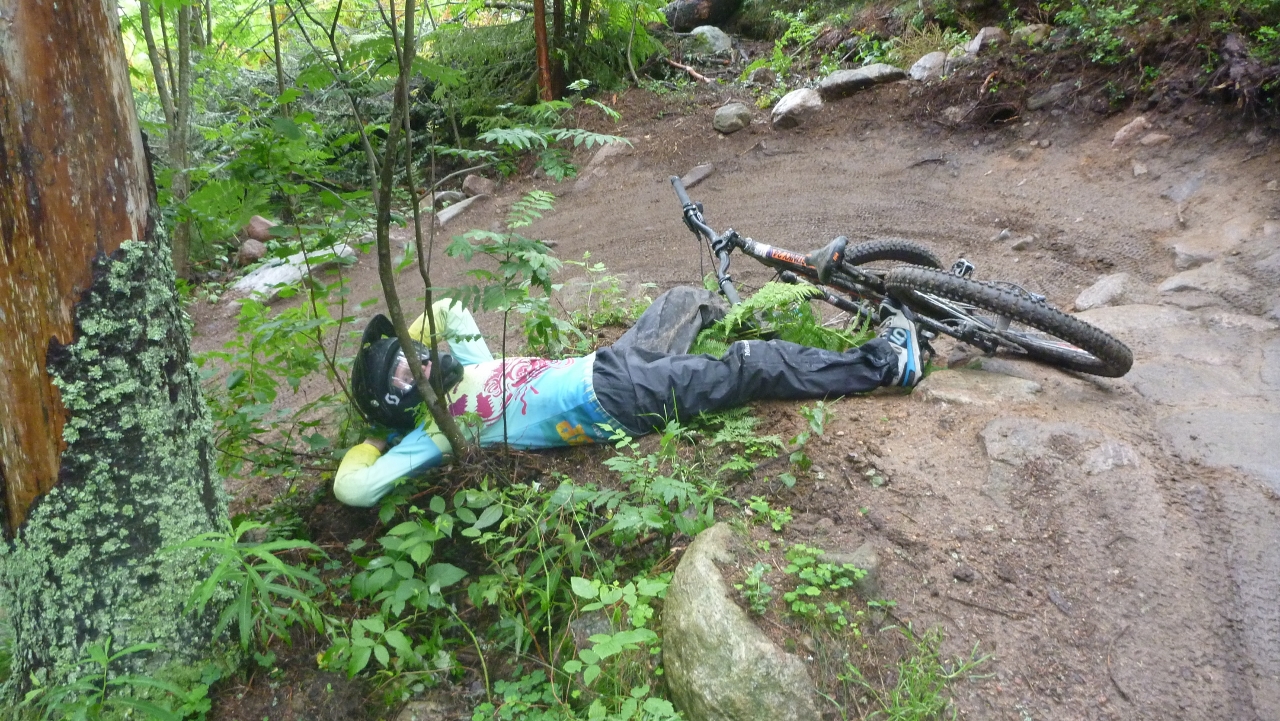 No rain, less clouds and good views from the lift. The conditions can't get any better and I even get a couple of runs by myself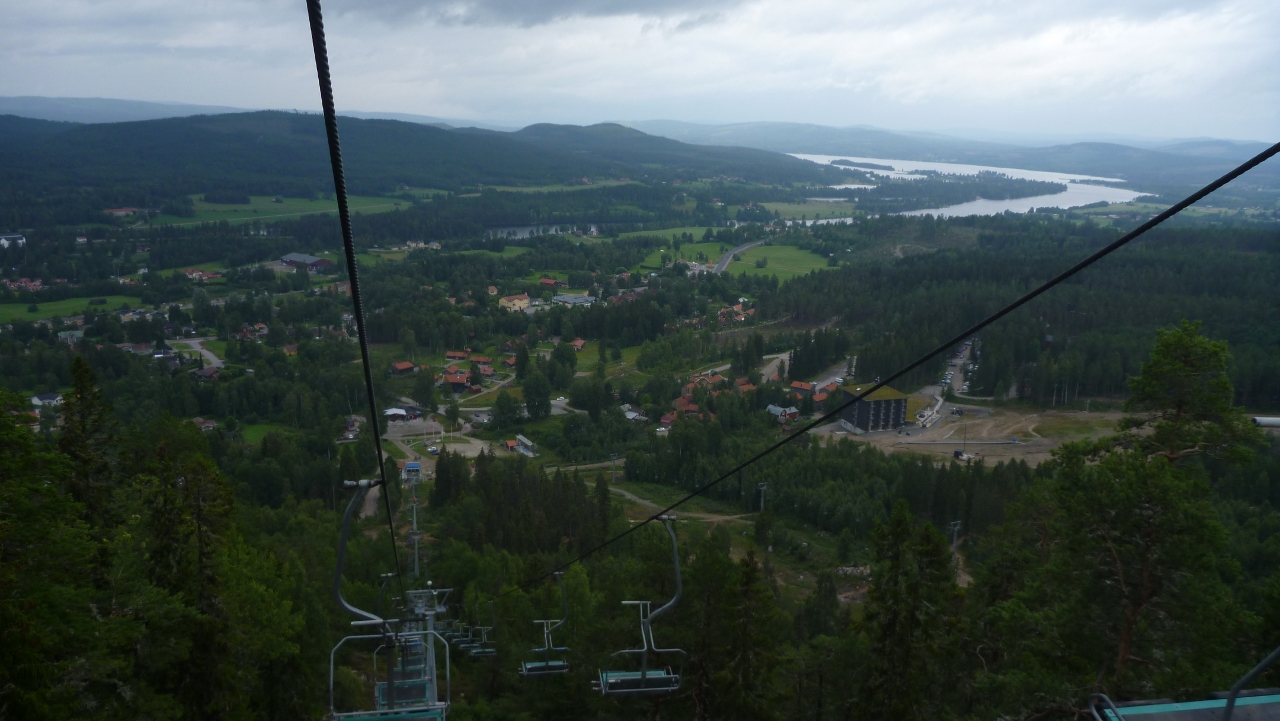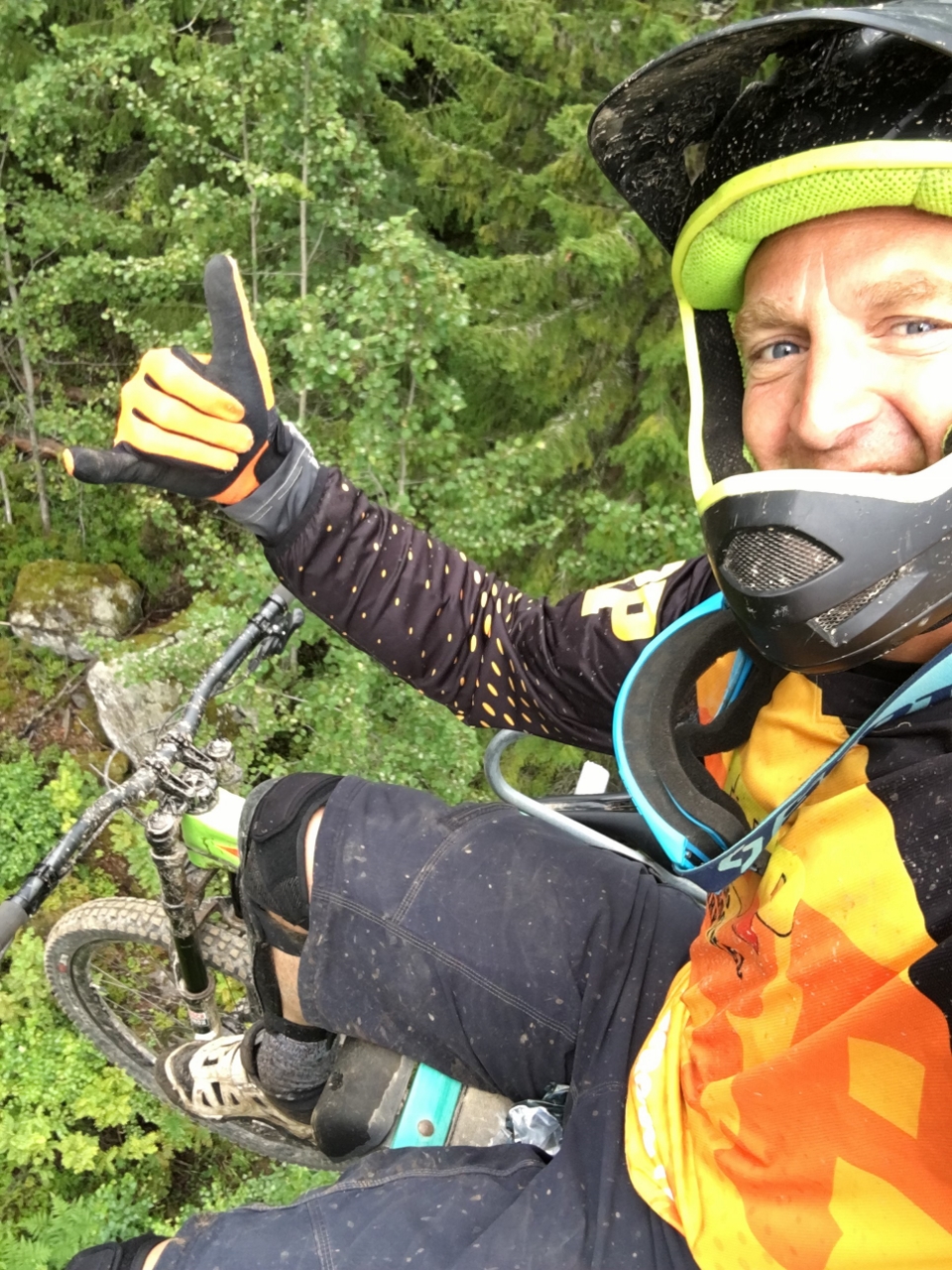 ---