Ulvön is considered to be the home of the fermented herring. Many people would consider it's the worst taste and smell on earth. Others (fewer…) of course consider it delicious. Whatever opinion of the herring most people find the Ulvön-islands a beautiful place. Only 40 people live here all year around but during Summer it's of course more popular.
We are still at The High Coast and leave for Ulvöhamn (the Northern Island) from Köpmanholmen with a ferry that takes 1,5 hours. Quite OK weather 😉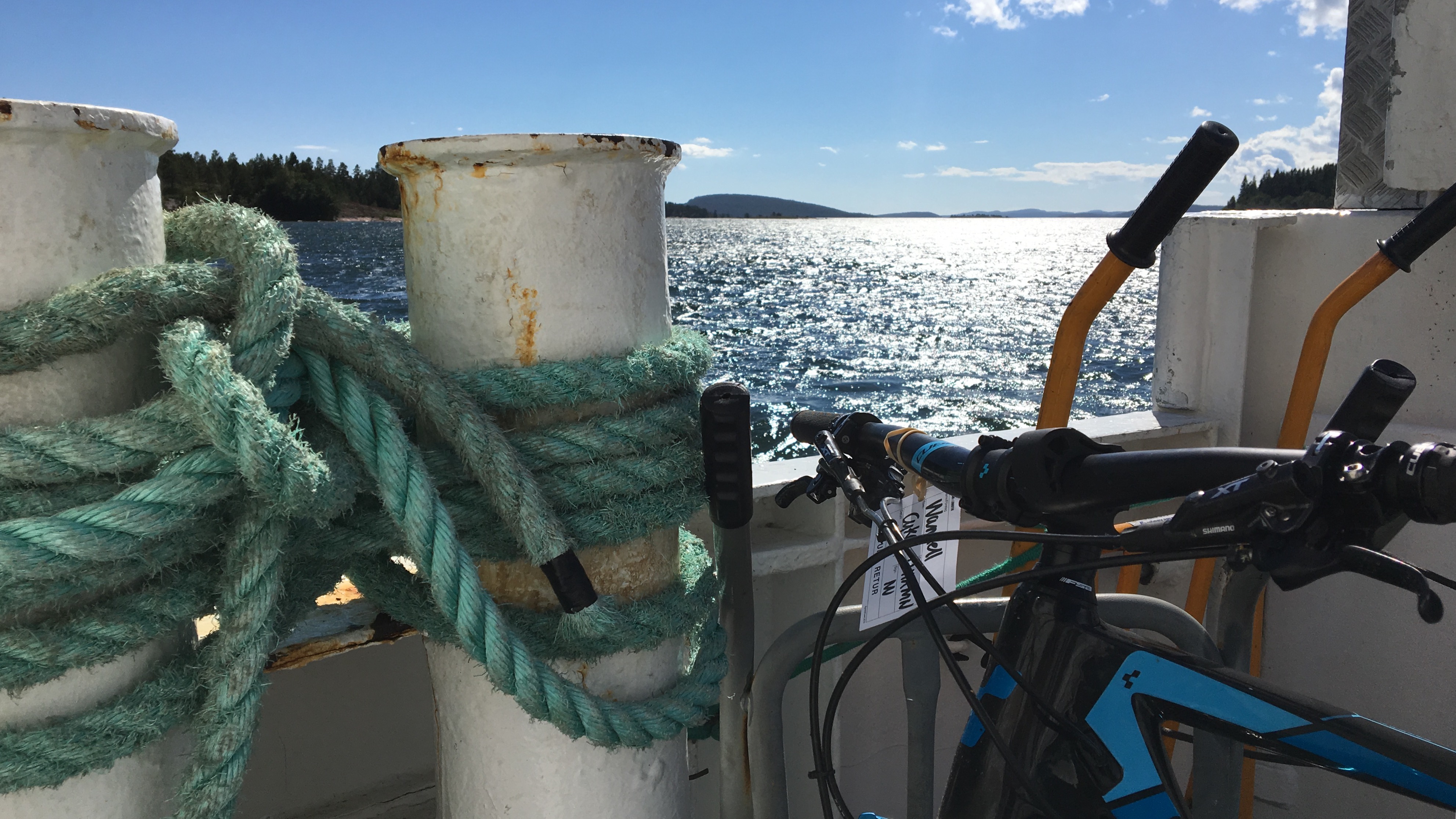 First sight of Ulvöhamn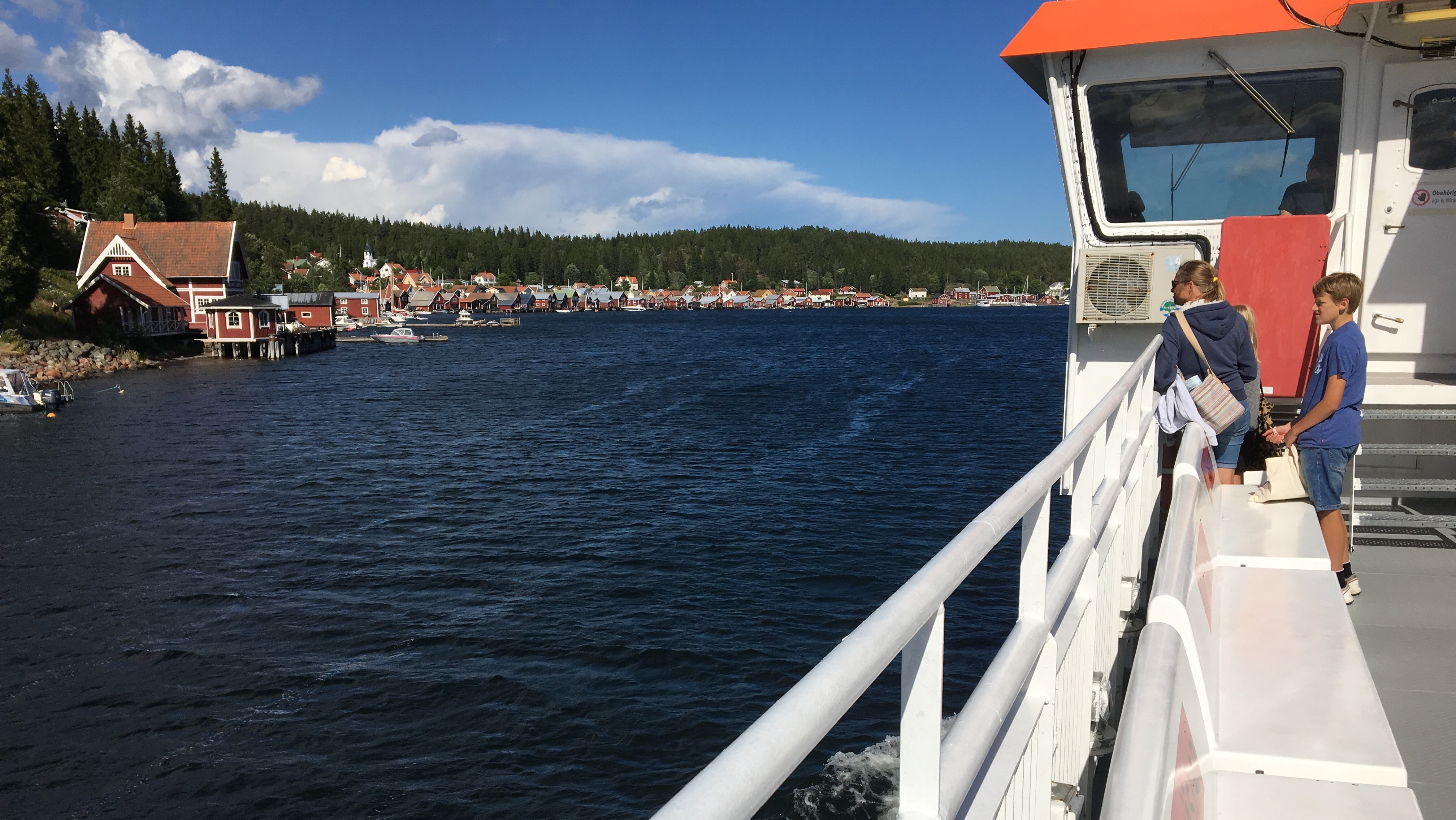 A common way to transport goods and people in smaller Swedish islands: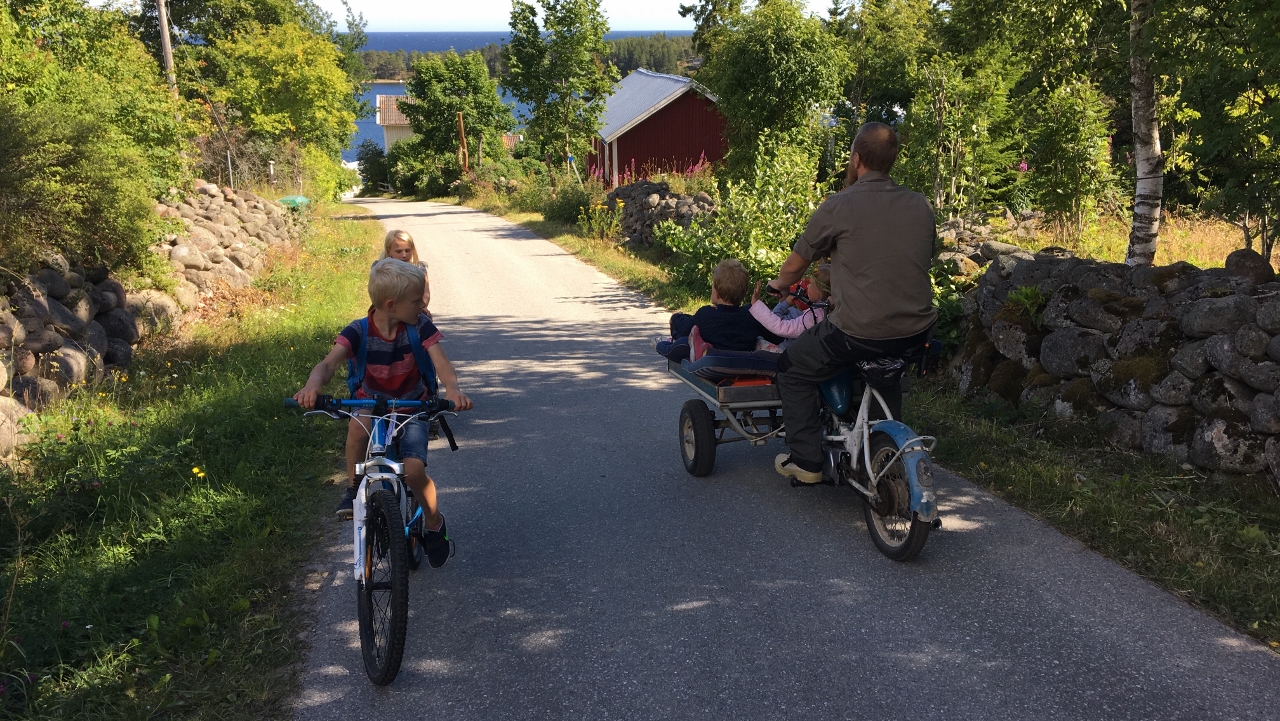 I stick to my morning habits… This morning is a bit chilly but it gets warmer quite fast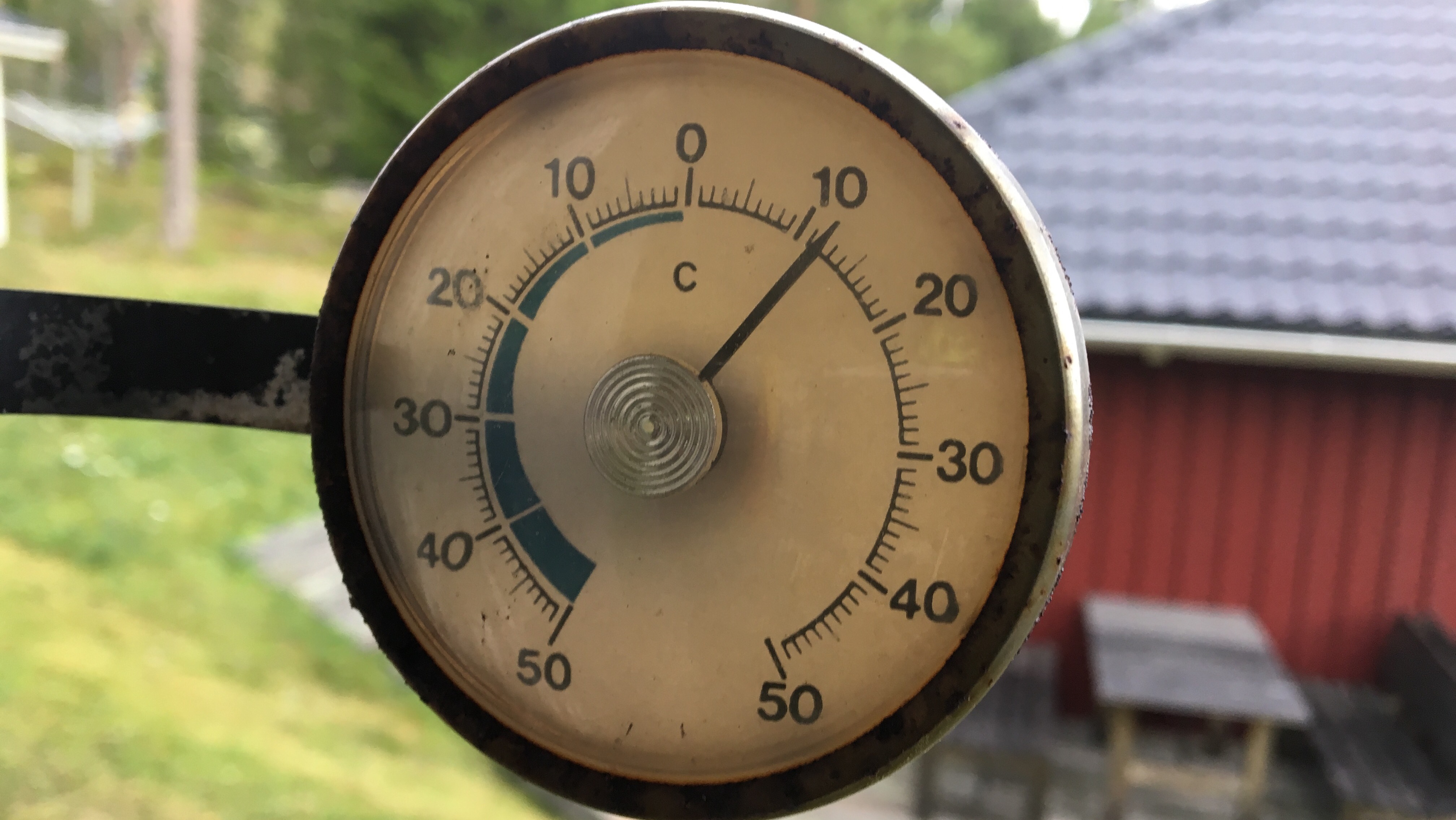 I follow parts of a GPX track that Jan-Erik Backman from CK Örnen was so kind to share. Thanks Jan-Erik!
First stop is just around the corner – Lotsberget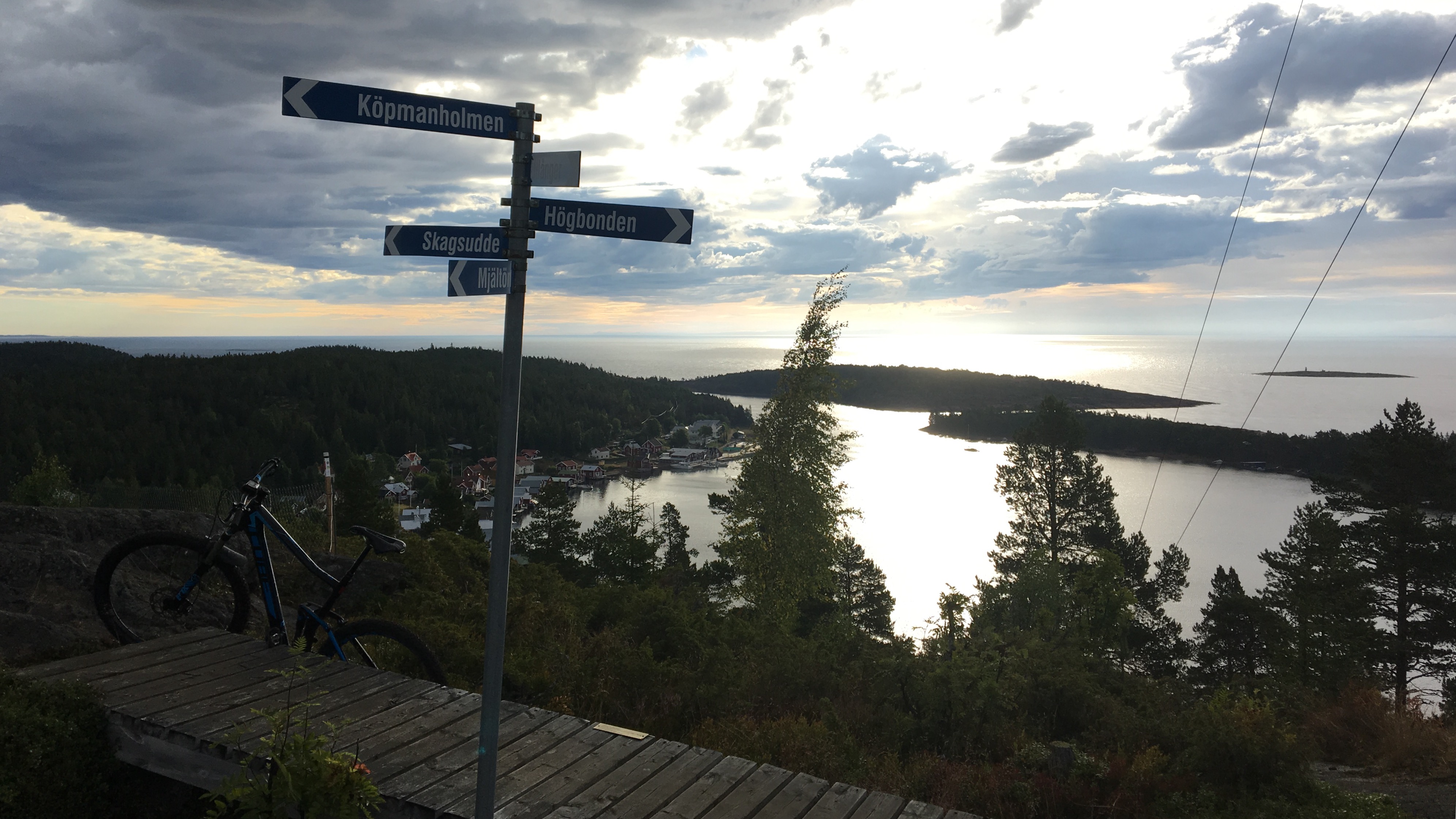 The staircase down from there is awesome. I took a picture later on when going for a walk. Only that it was all wet when I hammered it down in the morning. Kick of the day I guess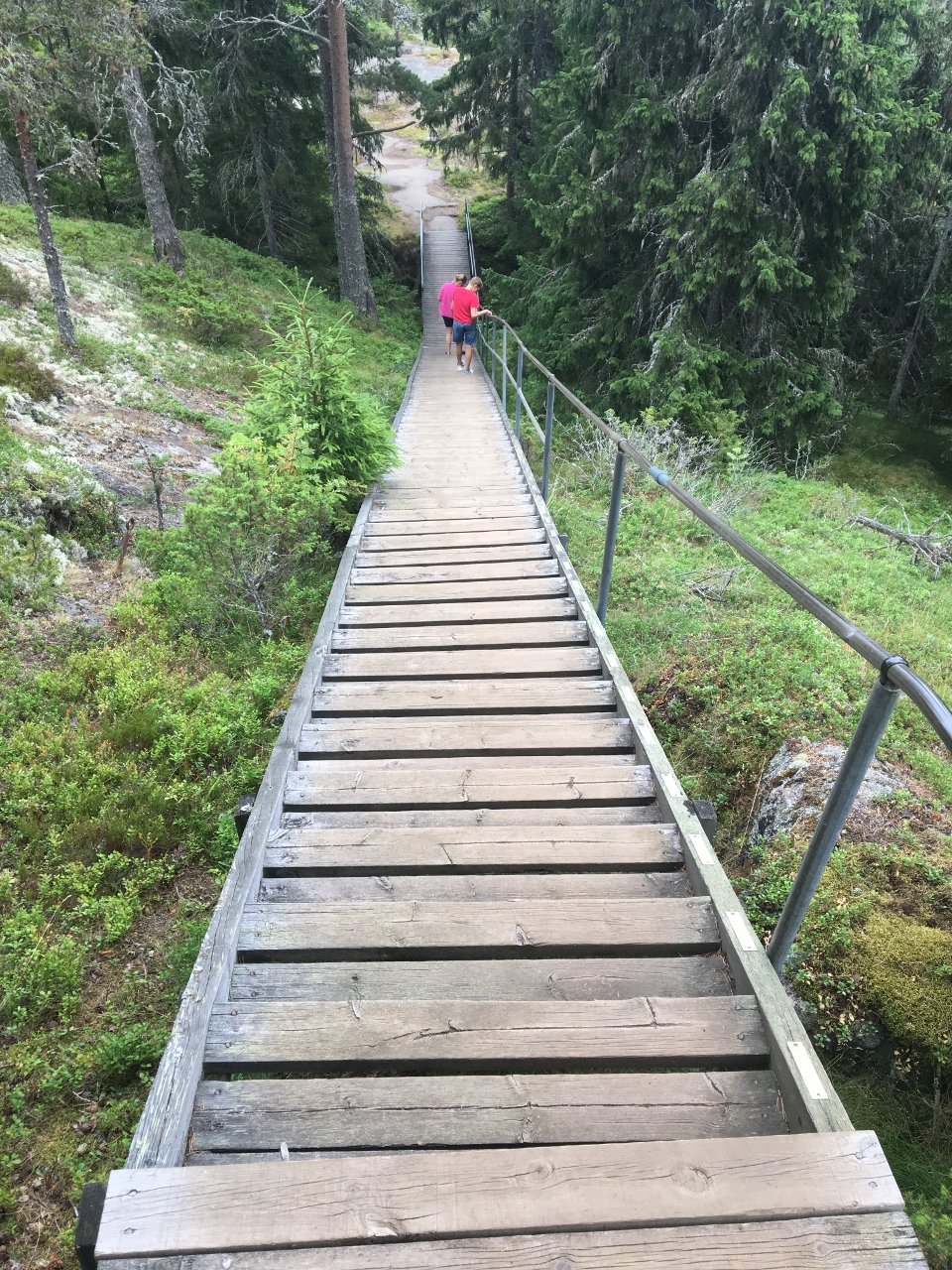 I then follow the yellow marked trail on smooth trails covering the SouthEast of the island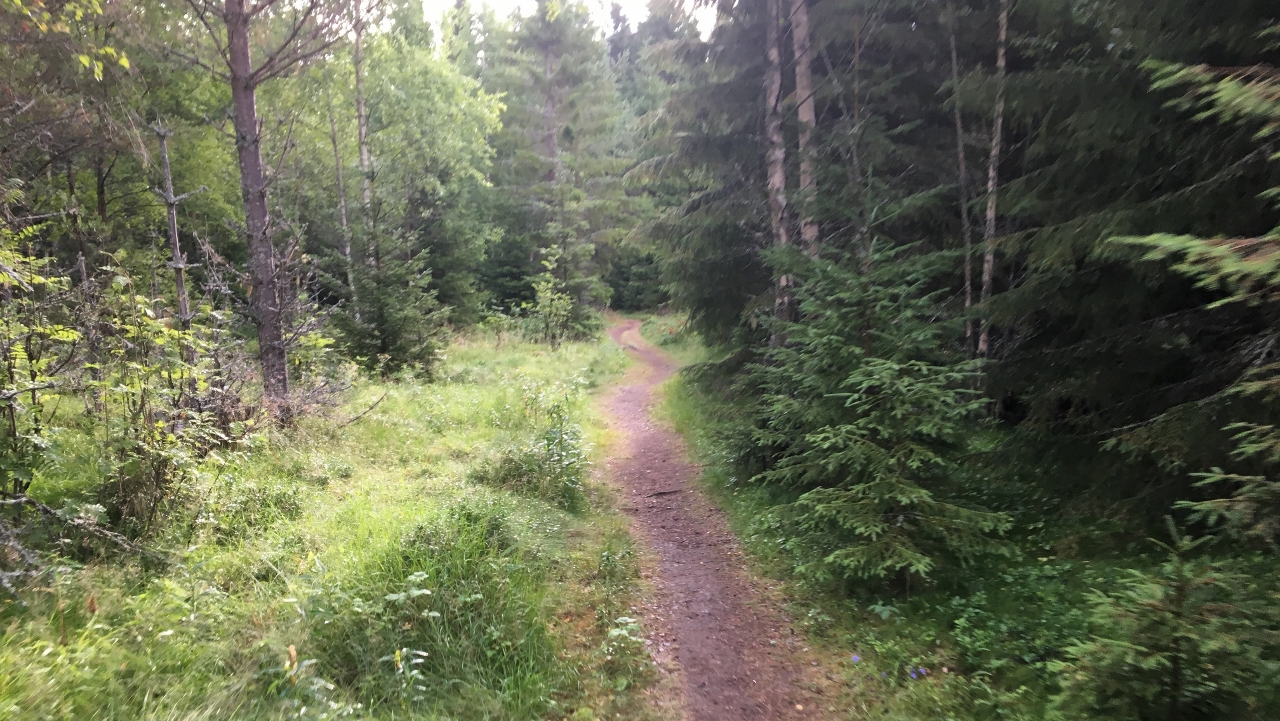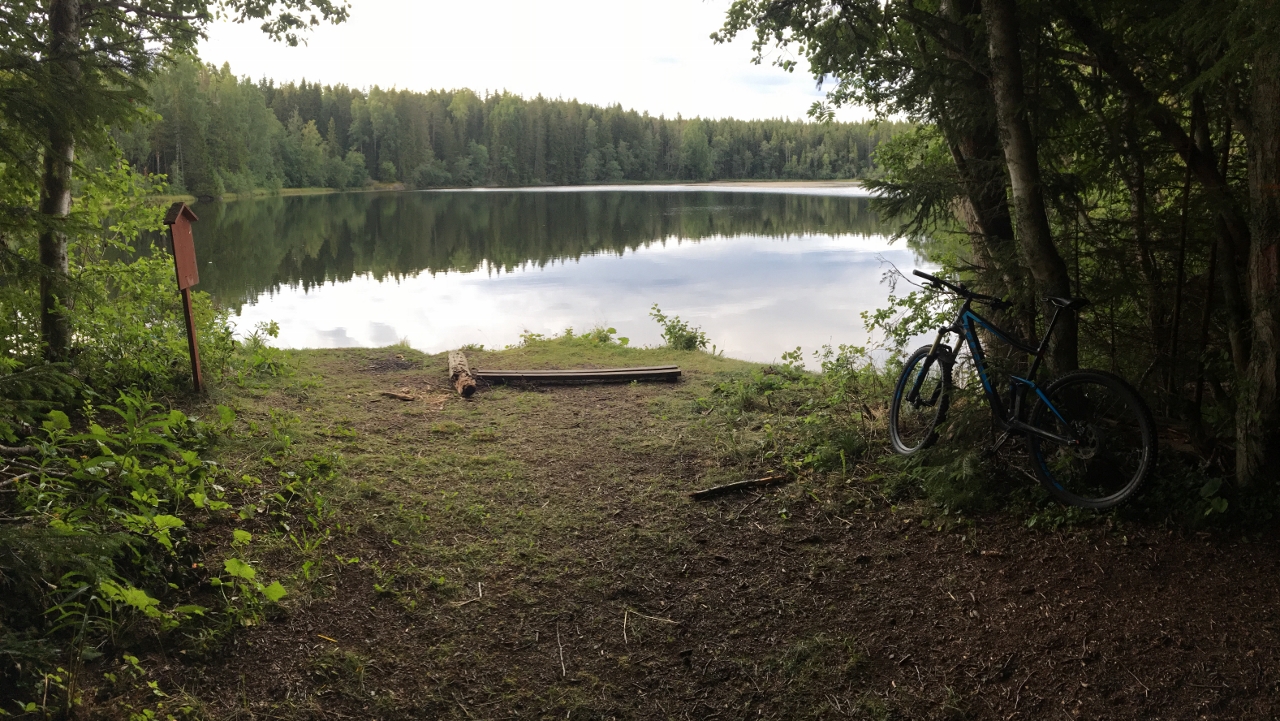 Impressive signposting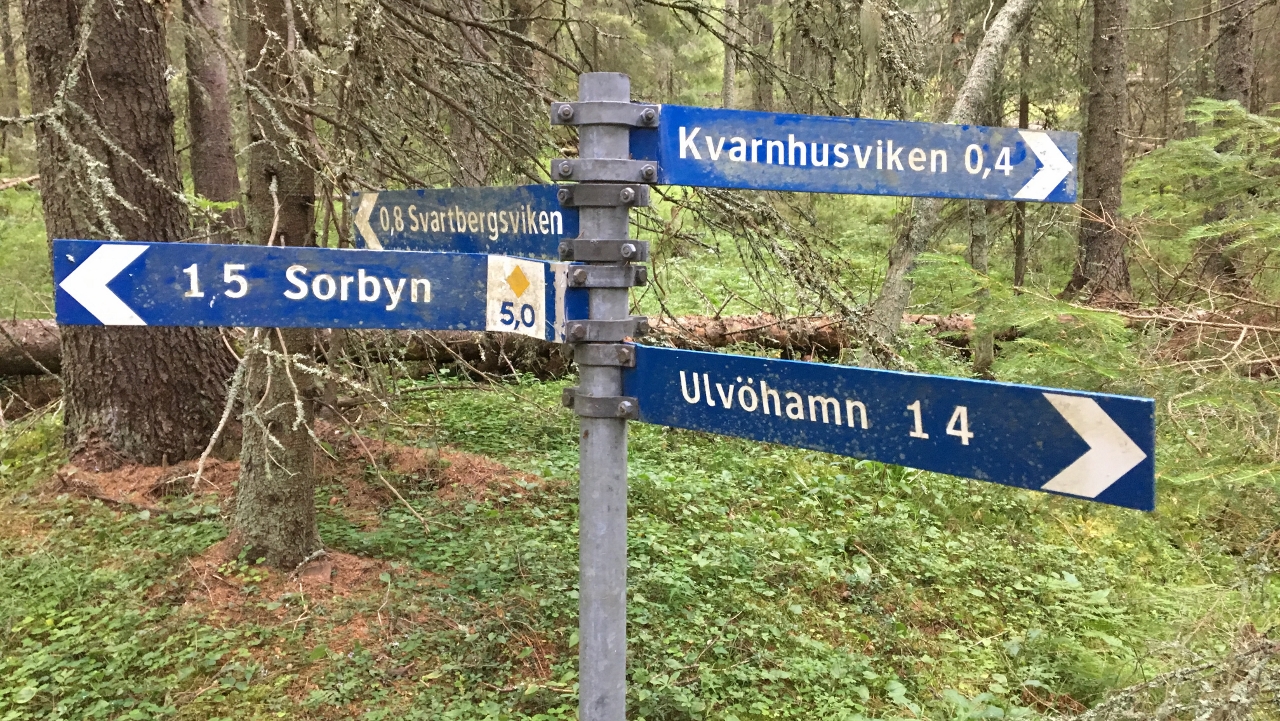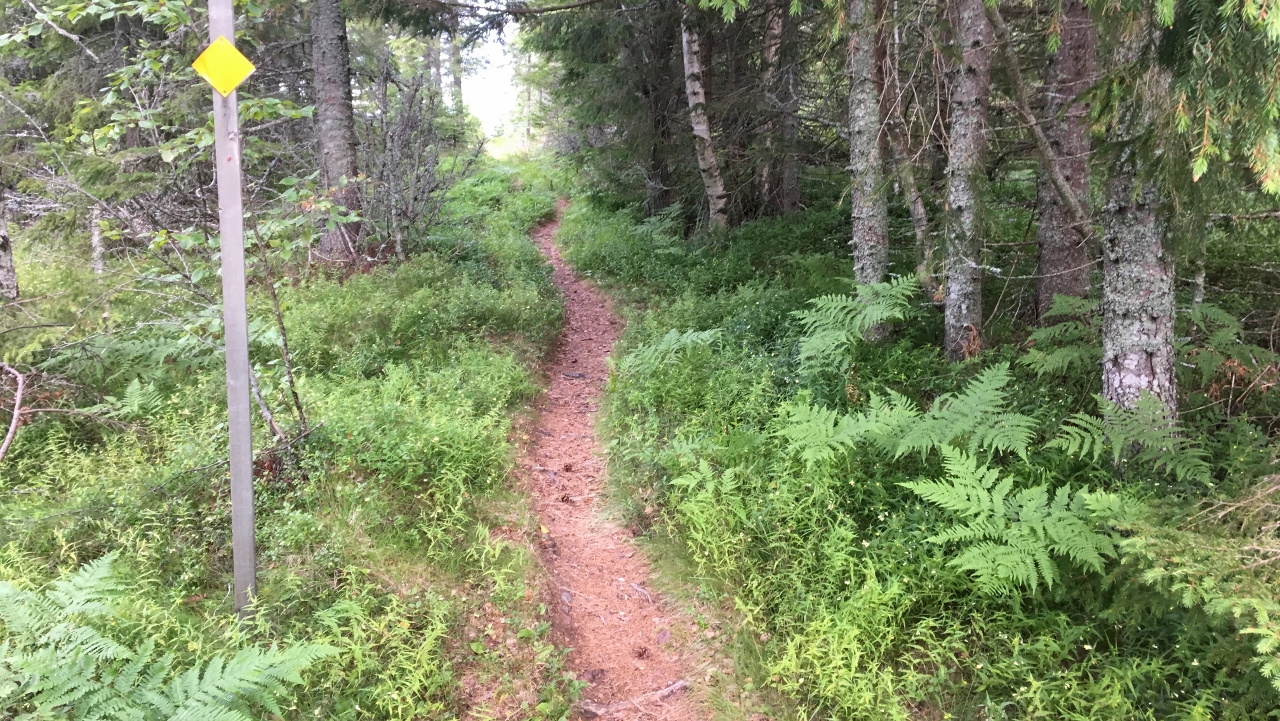 I've been told that Sandviken in the North is supposed to be something so I get going on the gravel road up North. Unfortunately I scare some Cranes and the big birds take off.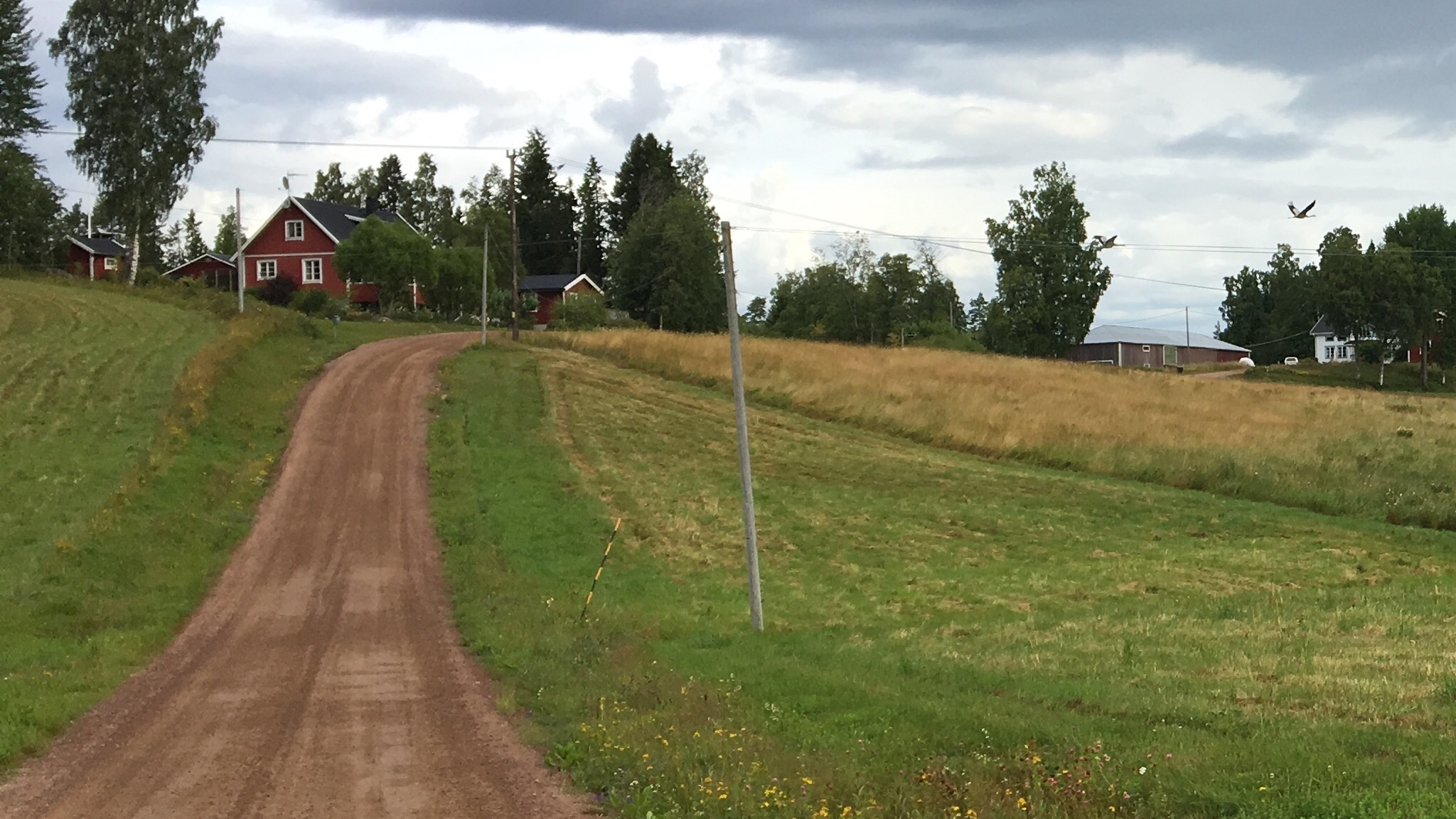 I thought I never saw Sörbyn (=The Southern Village) but when I pass this sign (Northern village) and there are only 4-5 houses I realize I did see Sörbyn also…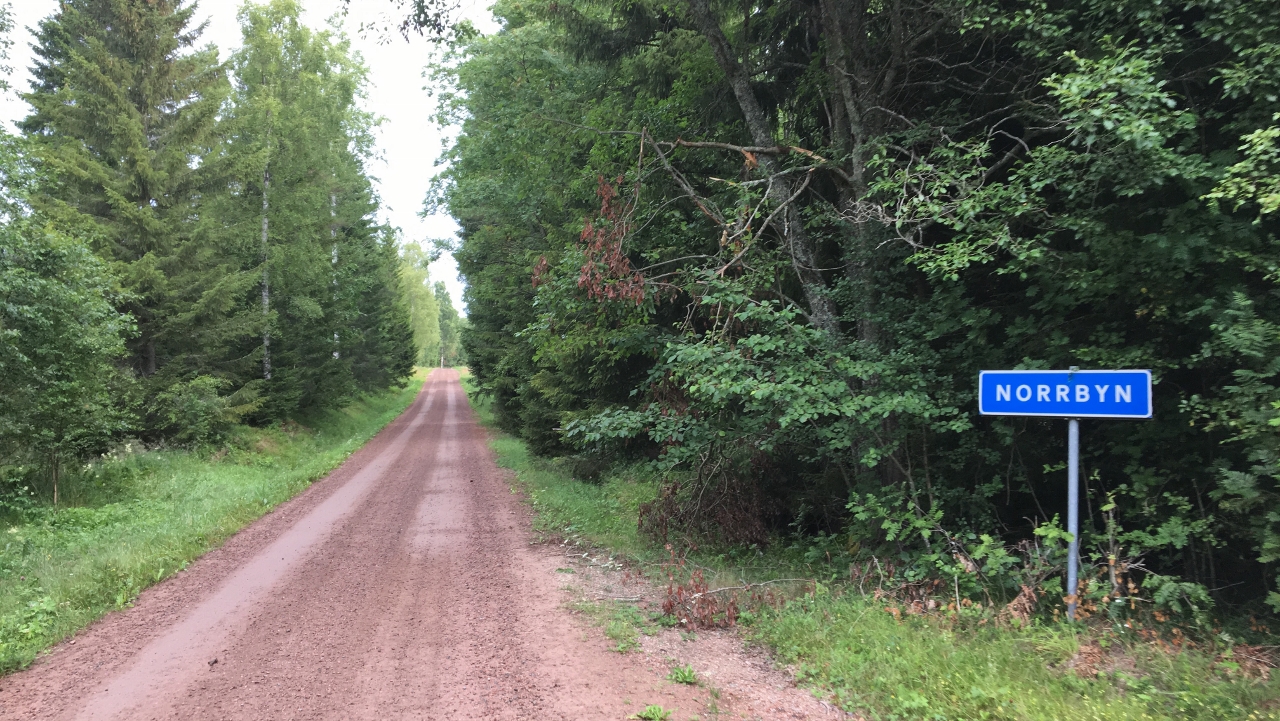 Everywhere I go there is just so many blueberries and it's hard not stopping for a taste.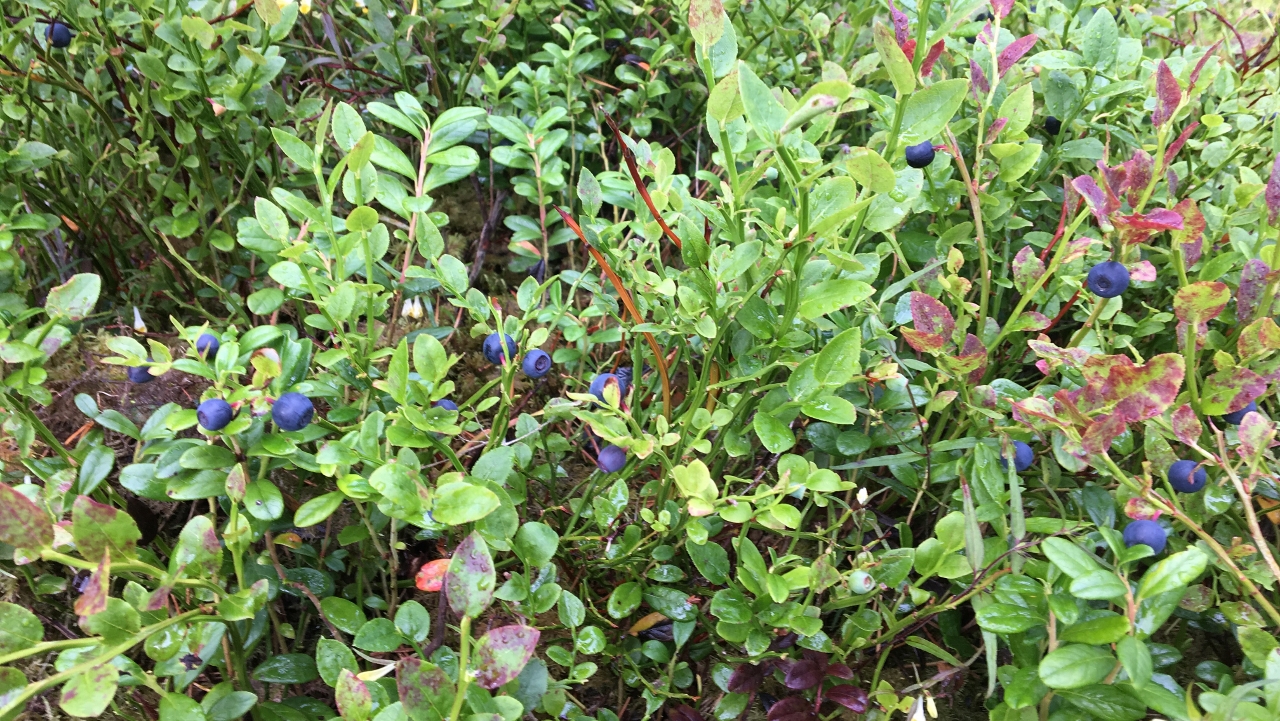 Vårdkasberget is the tallest hill on Northern Ulvön and tempting to climb, just that it's just too technical for (me) biking.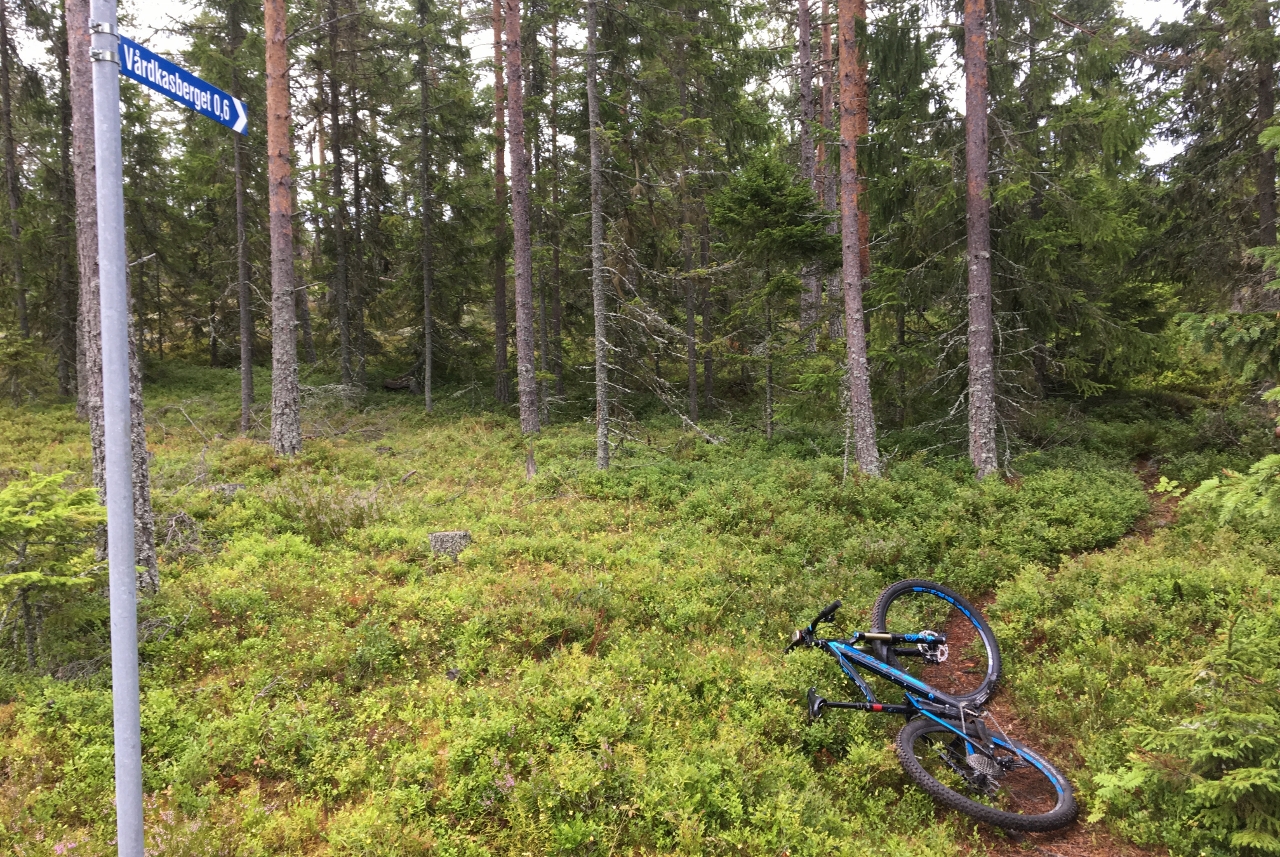 I surrender and head down to Sandviken.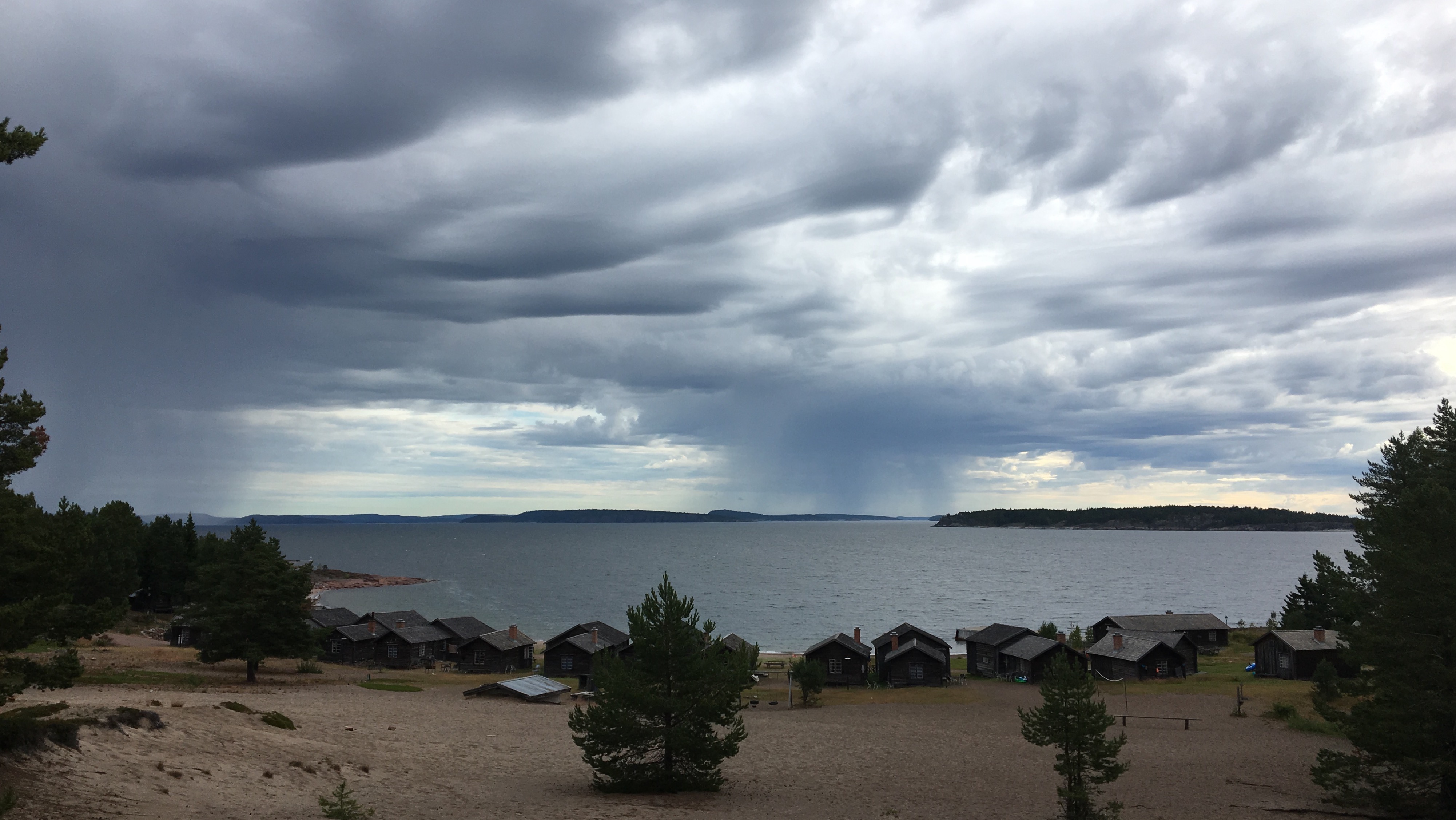 Most of the old fishermen houses are from the end of the 18th century and the place for sure has it's charm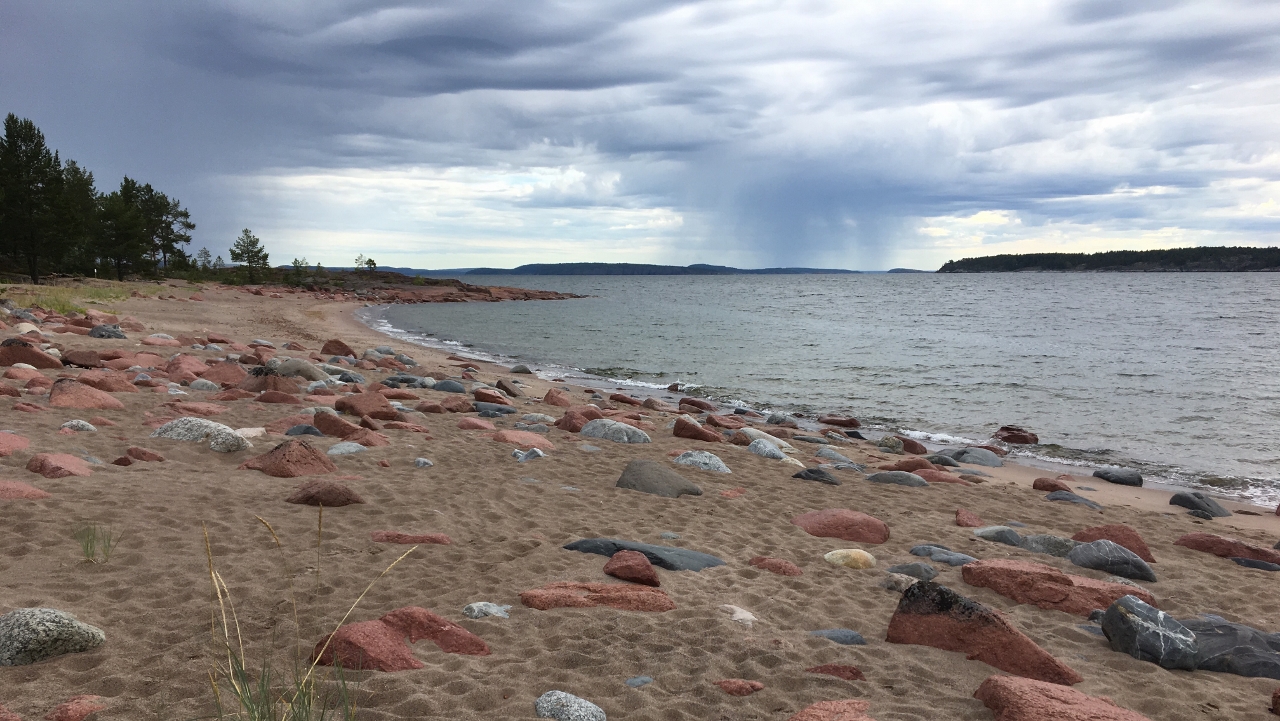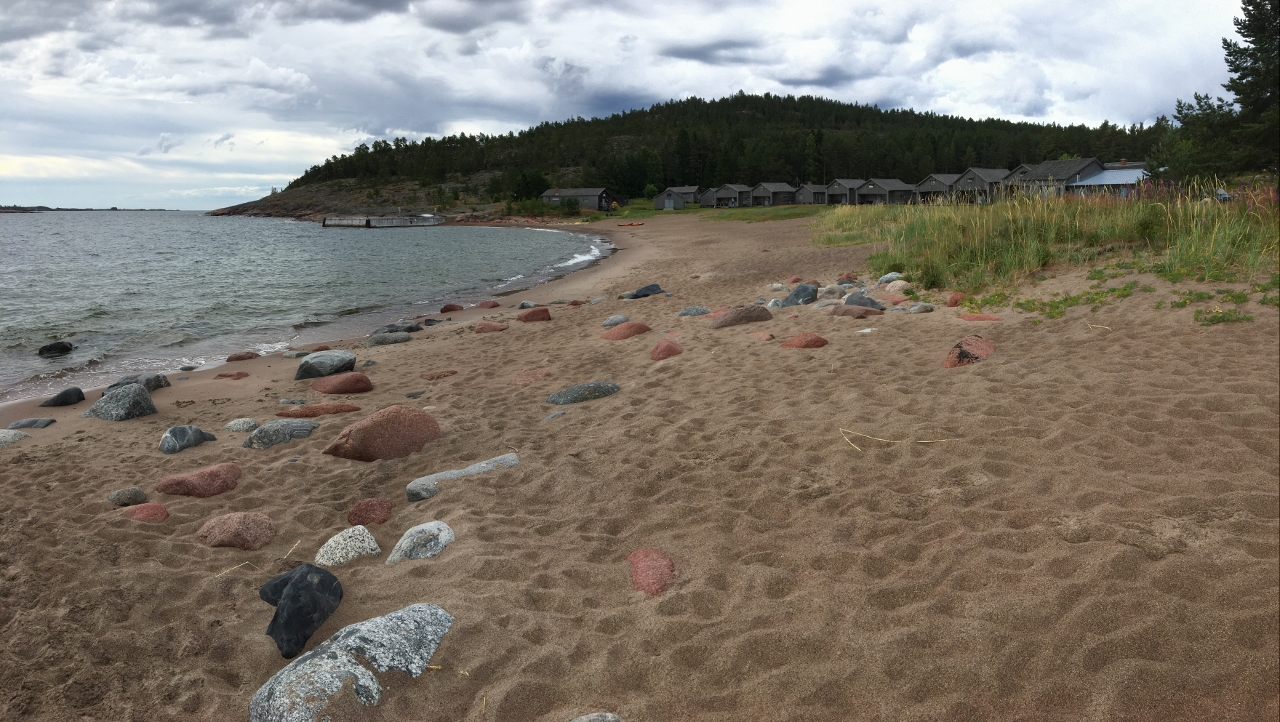 Having seen those dark clouds make me aware of sudden showers and I take the chance continuing while it's dry. I head back a bit and then left on a blue marked trail. Maybe it said where it was leading to but I didn't pay attention. It's great anyway. There is this typical species of lichen all over the ground and the trail is fun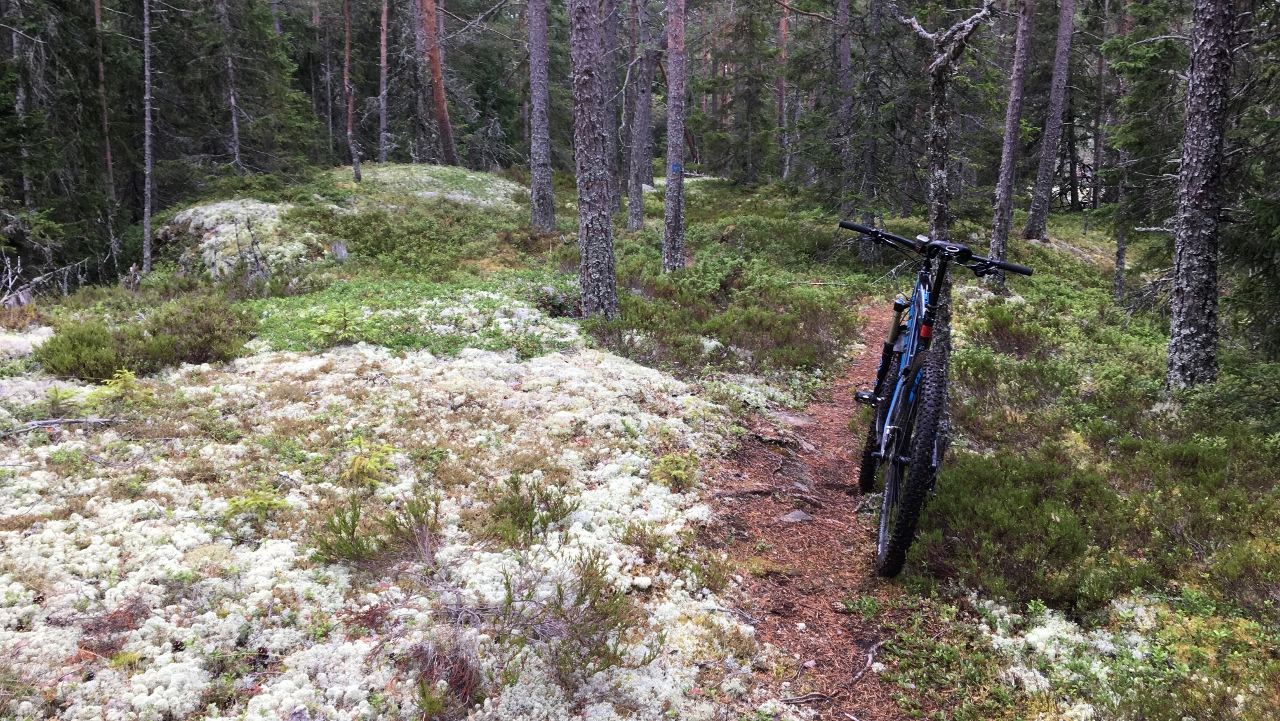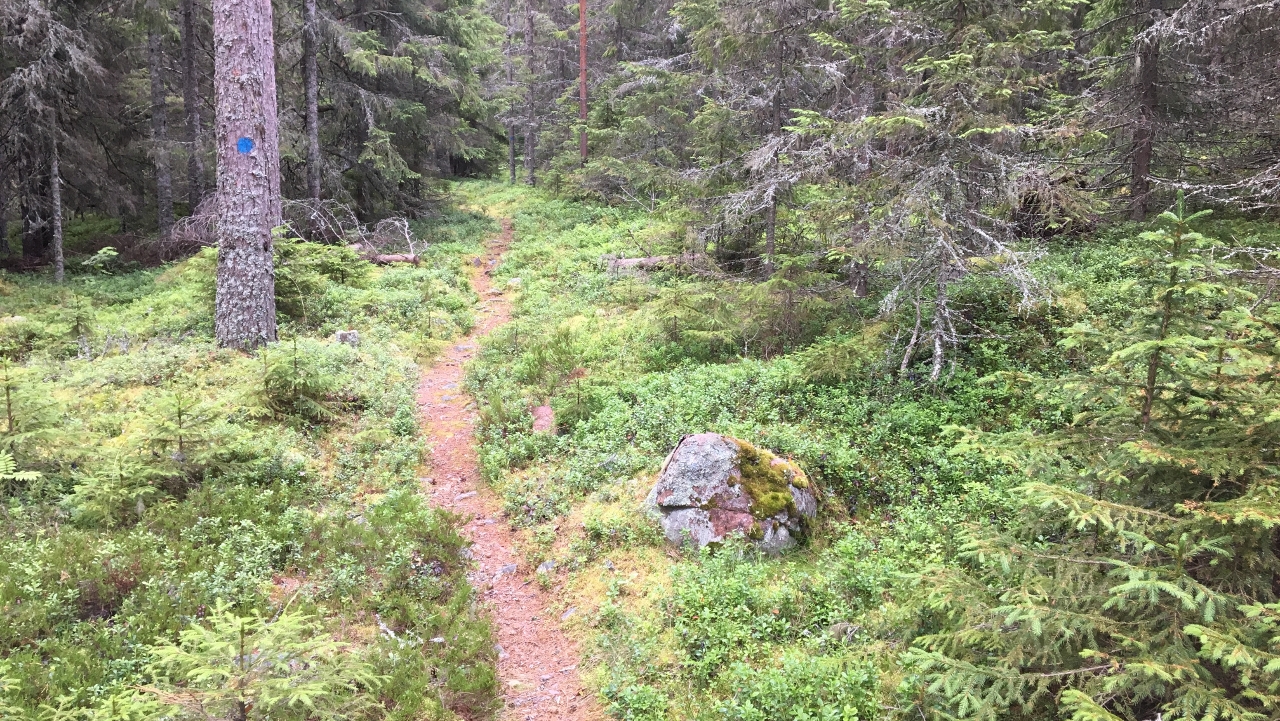 And the other type of lichen hanging like beards from the branches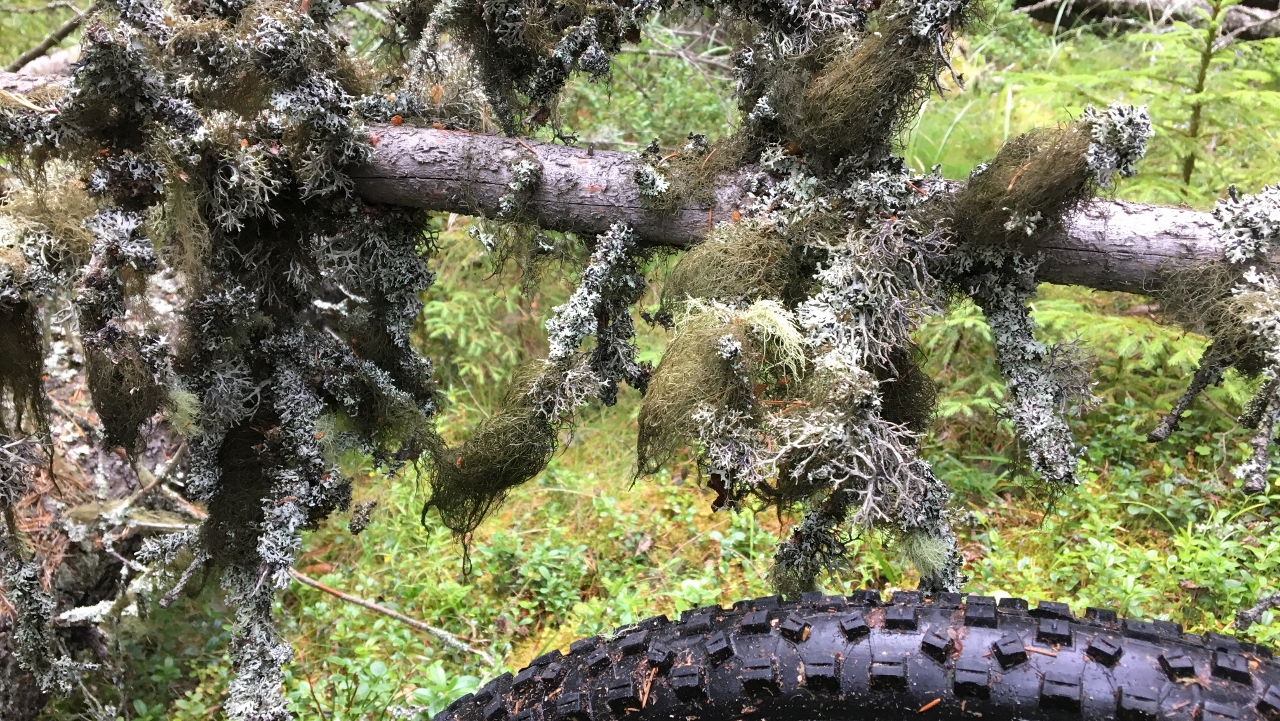 We saw moose the other evening up close (15 meters) but not here, even though the setting here is just meant to be for moose.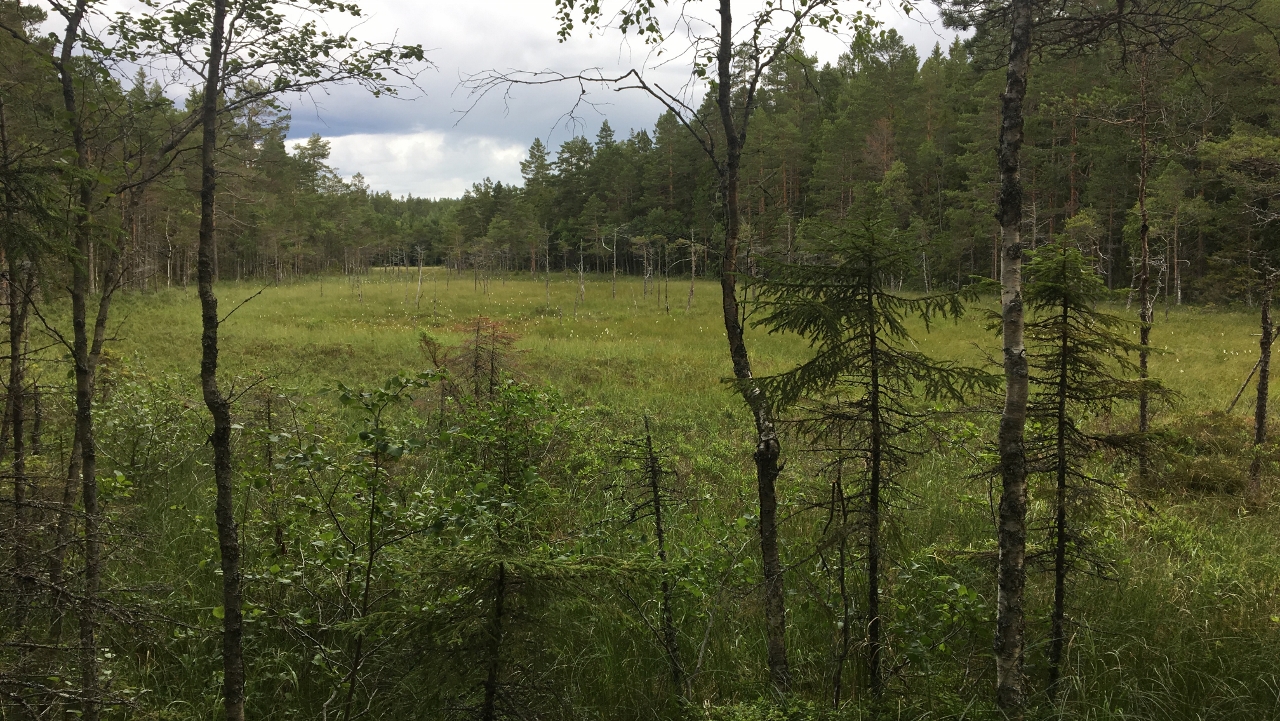 So…. This is where the trail ends… An old iron ore (?) mine in the middle of nothing.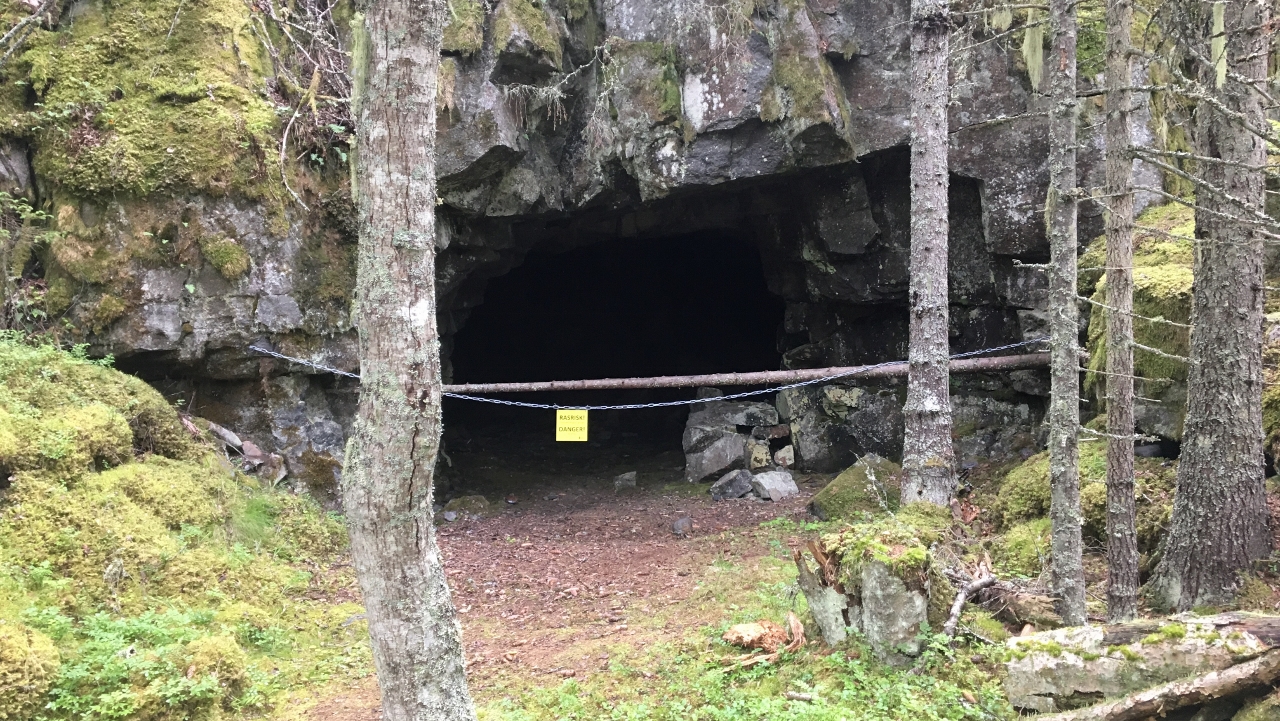 There is no way out of there except the trail I came from. I can't blame Jan-Erik. This is totally deviating from the GPX track I got. Purely my responsibility.
I'm typically not the guy that gives up and there just has to be a trail leading further SouthEast. I go bushwhacking for while and suddenly come across this cobble field with a man made "road", or rock garden if you want 😉 . Wow! Explorer feeling! I bike it down.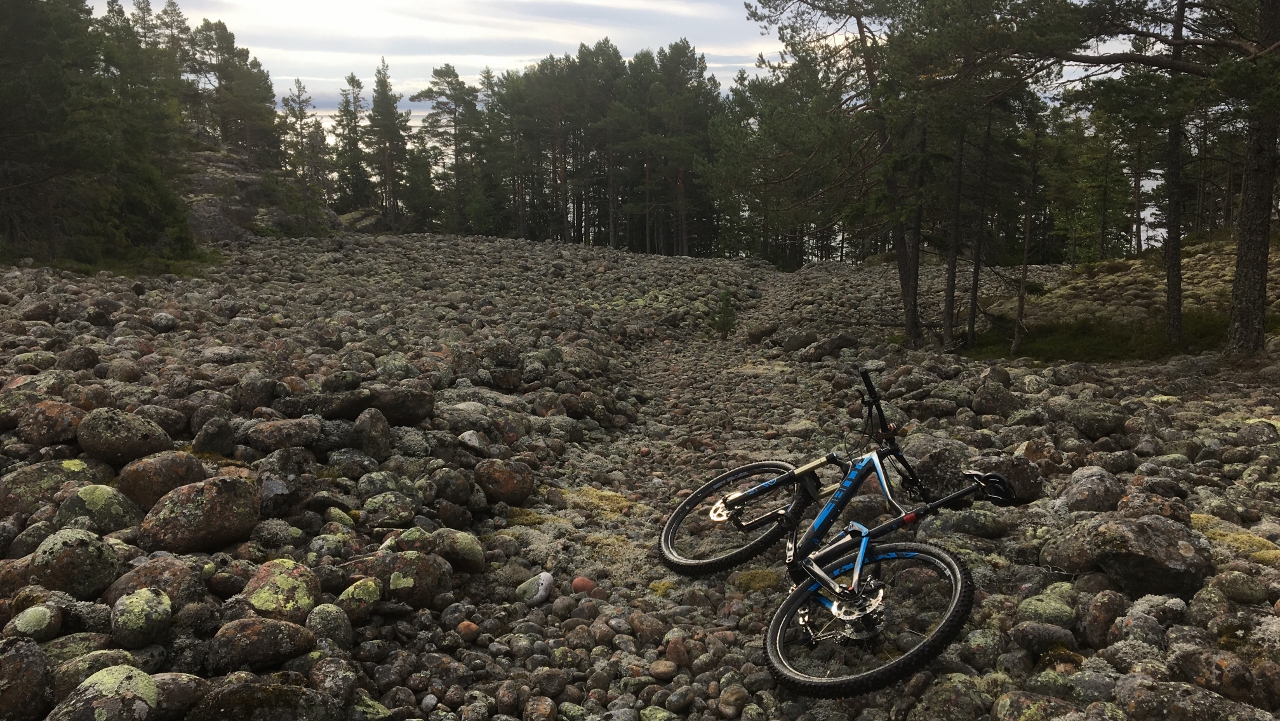 Just to find that it's a dead end. Beautiful dead end however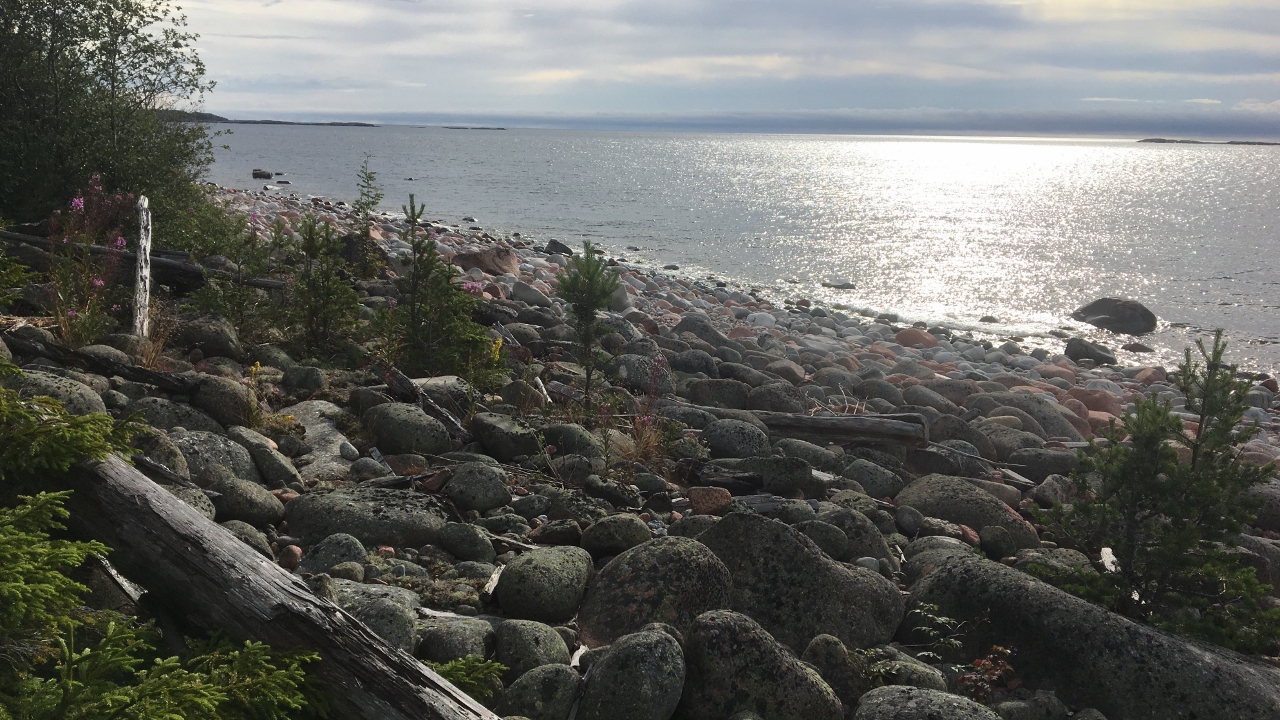 Only one way of getting out of there – to reach Norrsand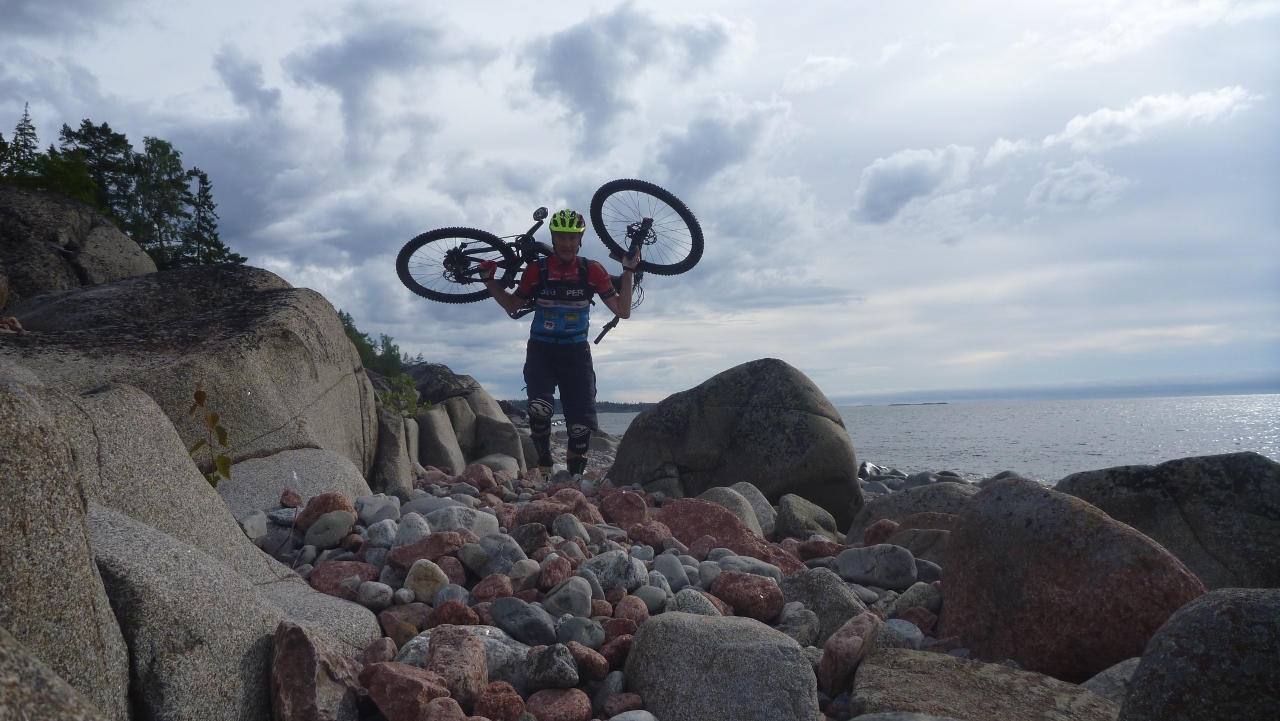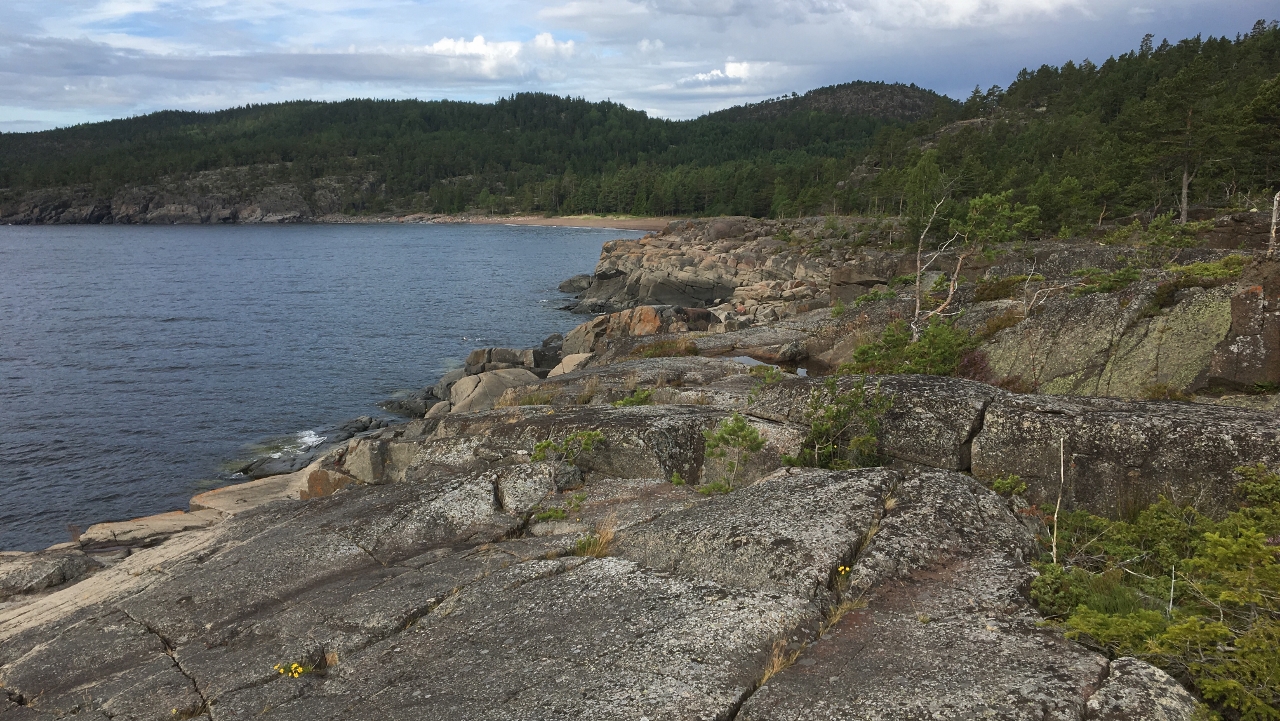 But I manage. Not too bad actually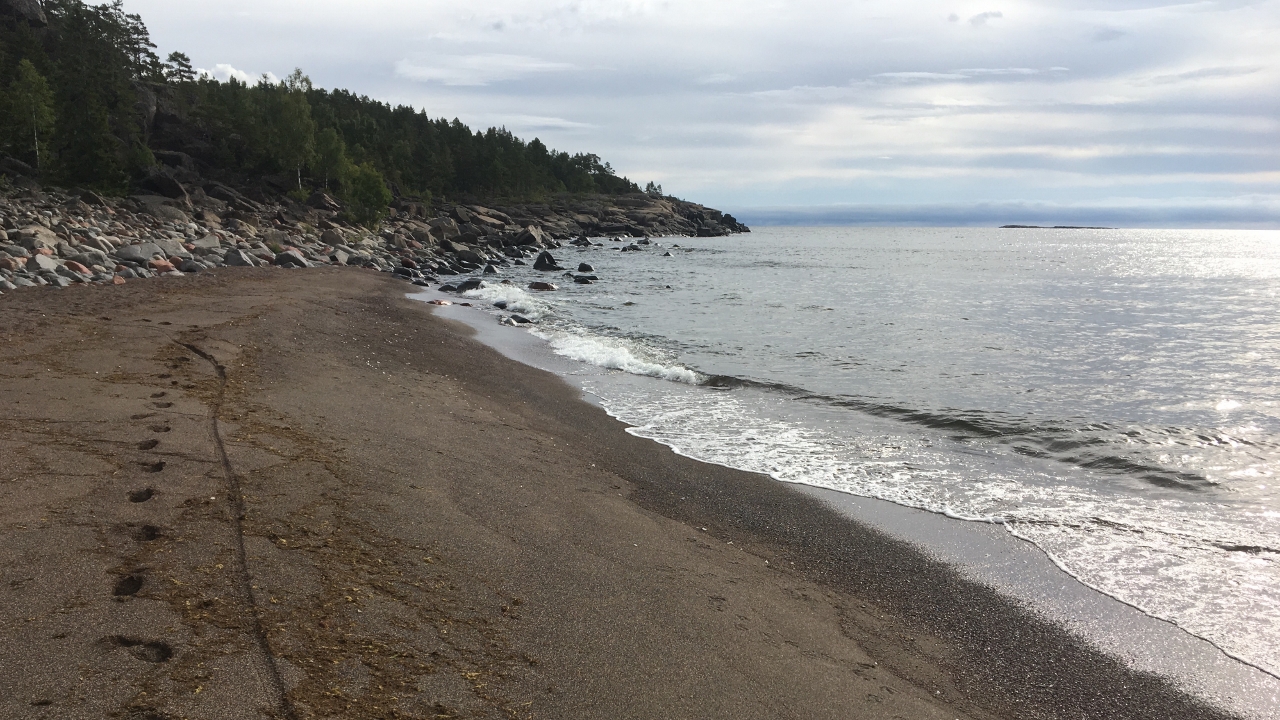 Bit of an uphill from Norrsand to the main gravel road and then onto the yellow trail again and nice views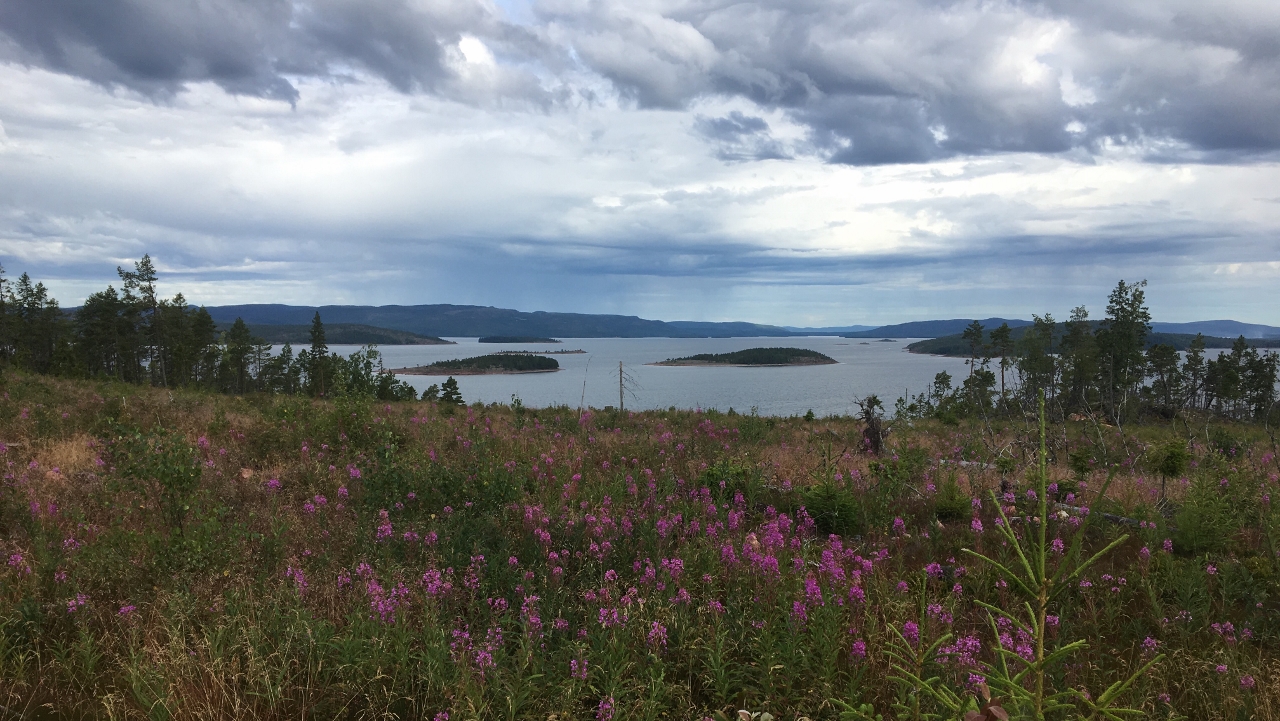 After a while it splits and I opt for the red one – Towards Röharn. Probably the best trail on the island. Finally some flowy downhill stuff with technical elements. Great trail!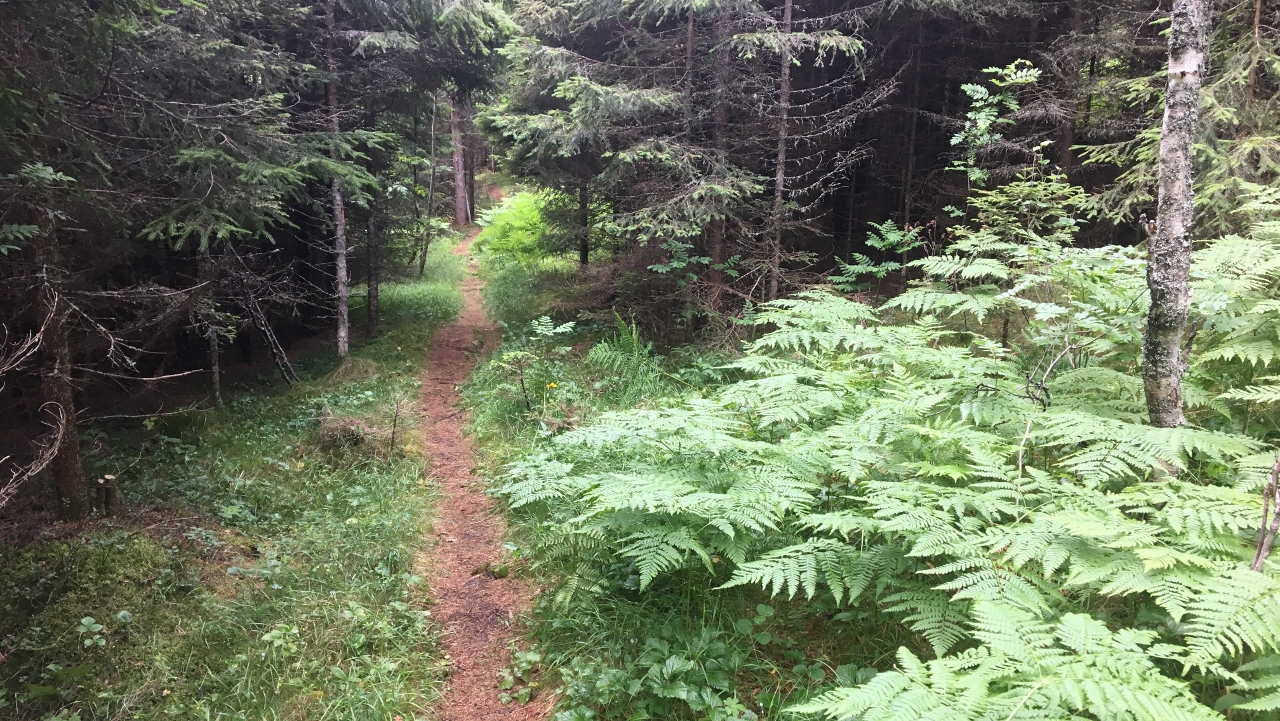 I arrive in Ulvöhamn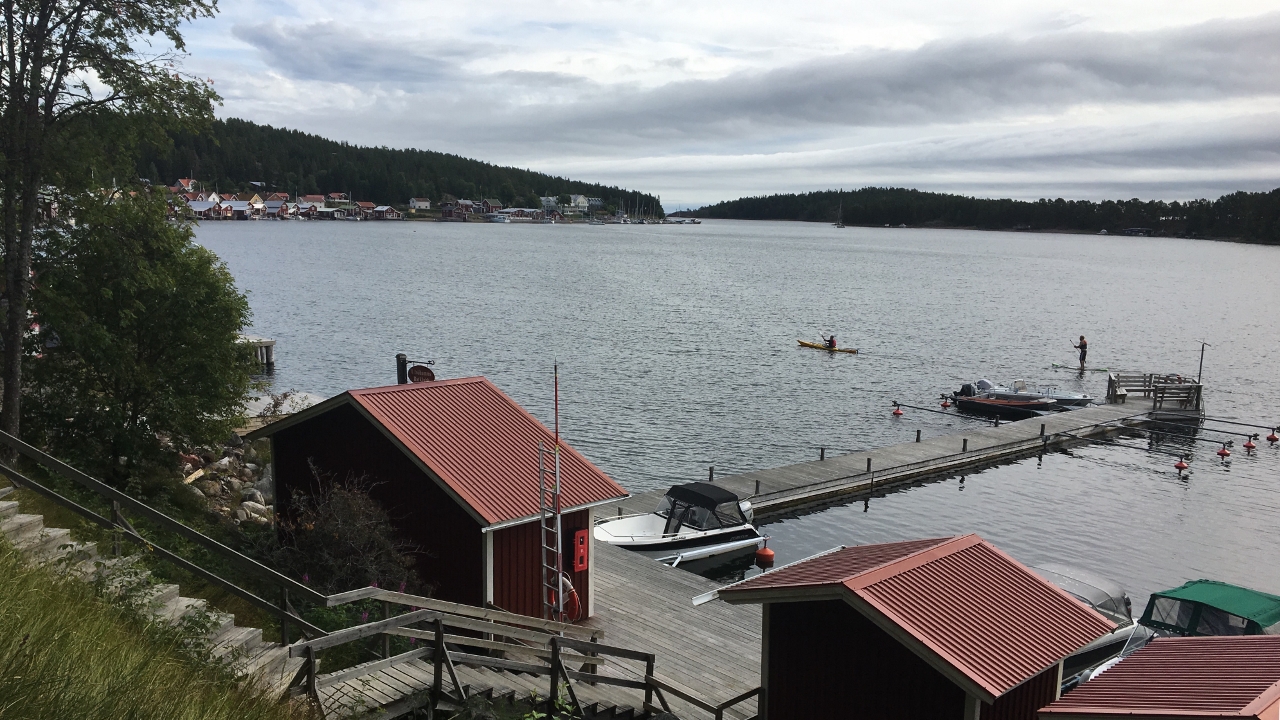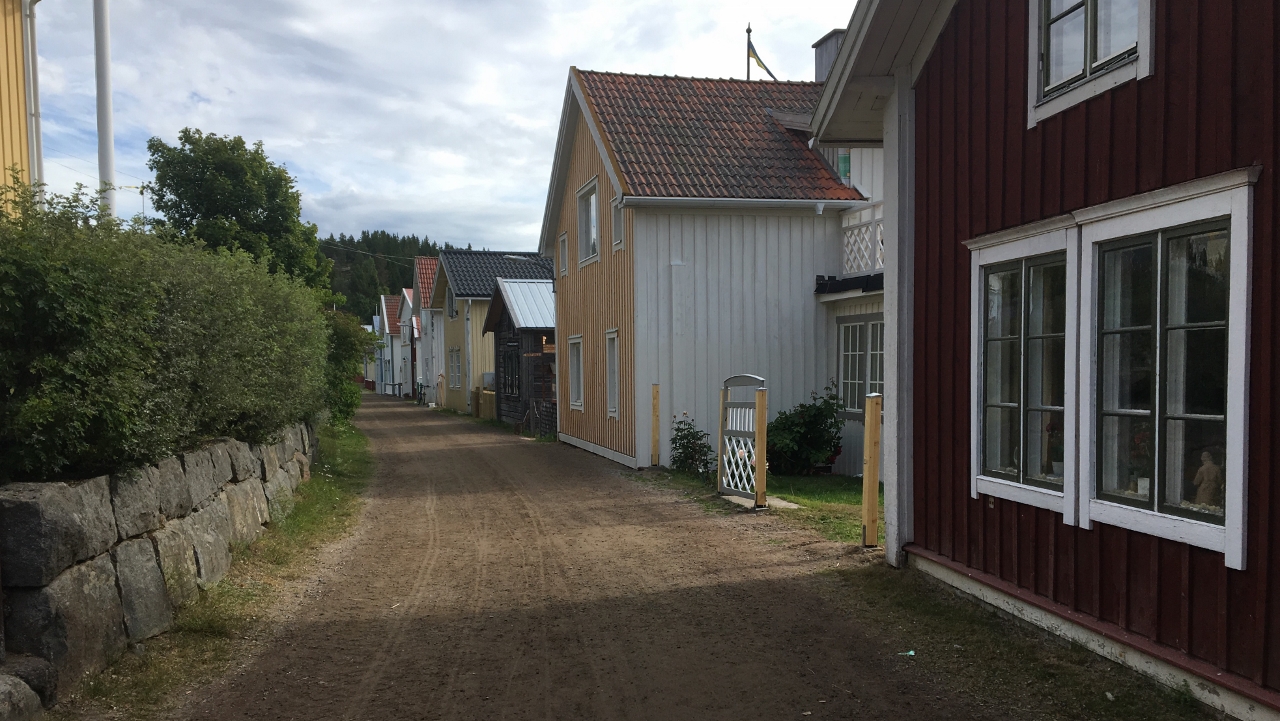 After breakfast we head for "Hotellet" and have the famous Fermented herring – smells and taste terrible but somehow not as bad as I thought and now it's off the bucket list.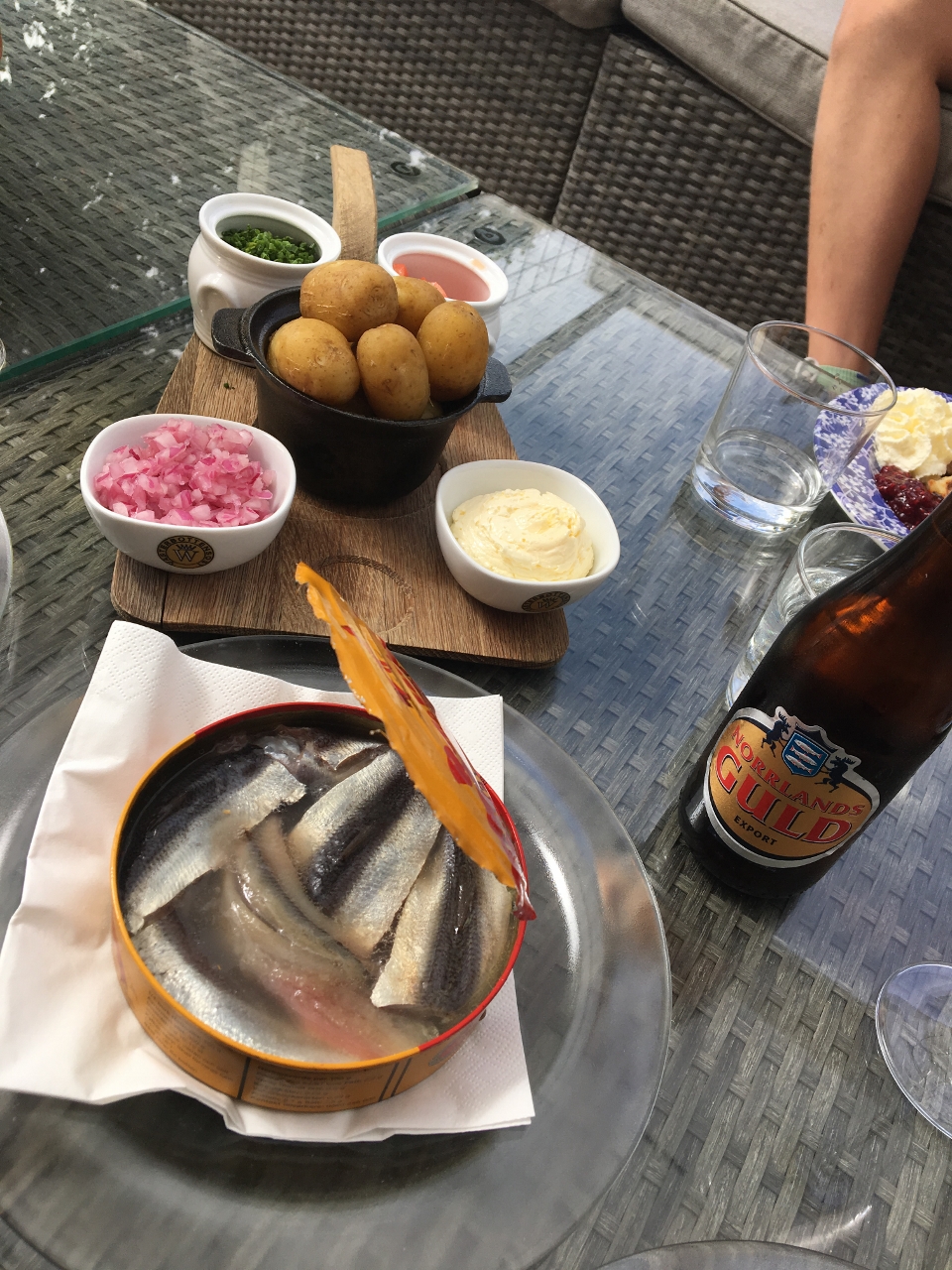 Next morning I woke up early and what to do…. I didn't intend to but there I was – on the bike again.
Sunshine and some pics from this lovely island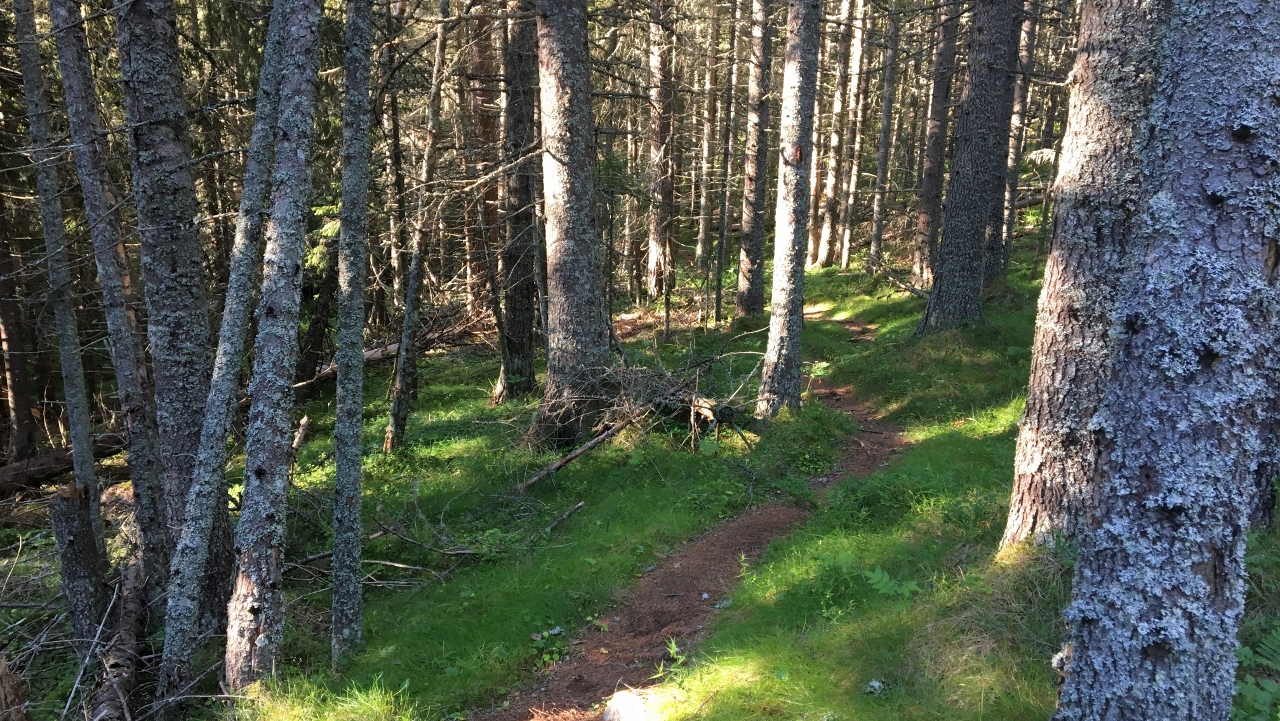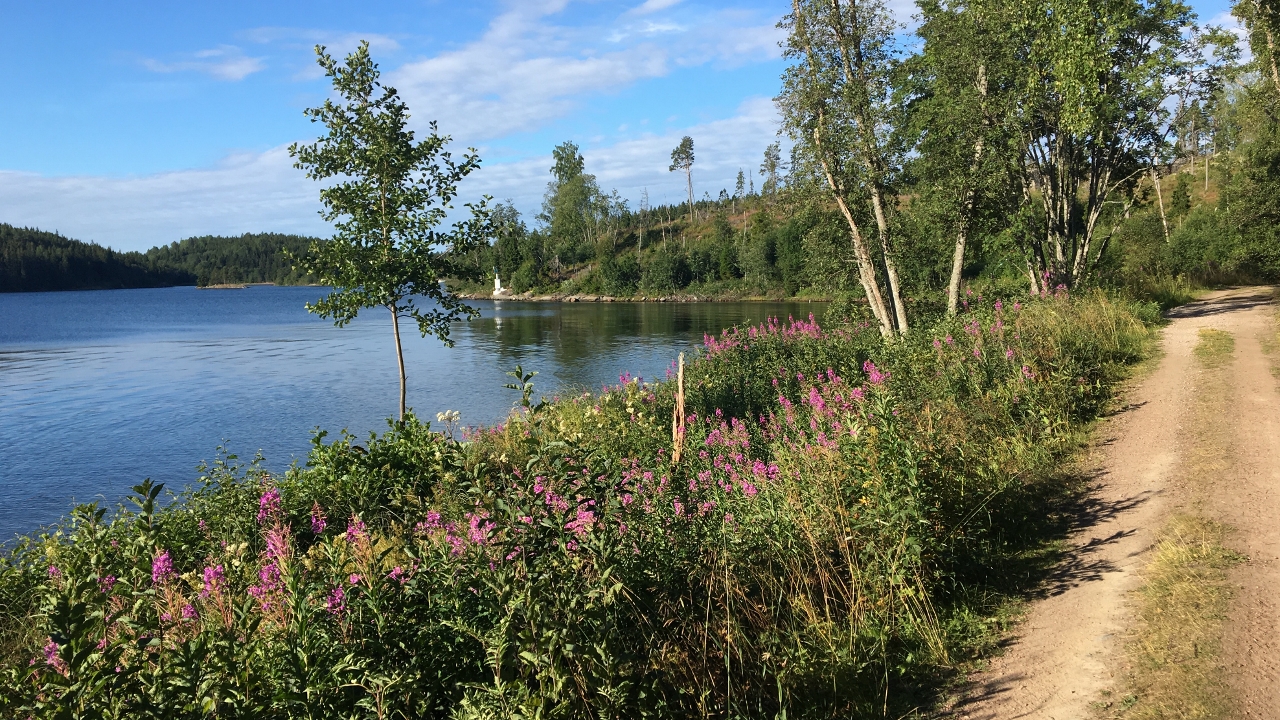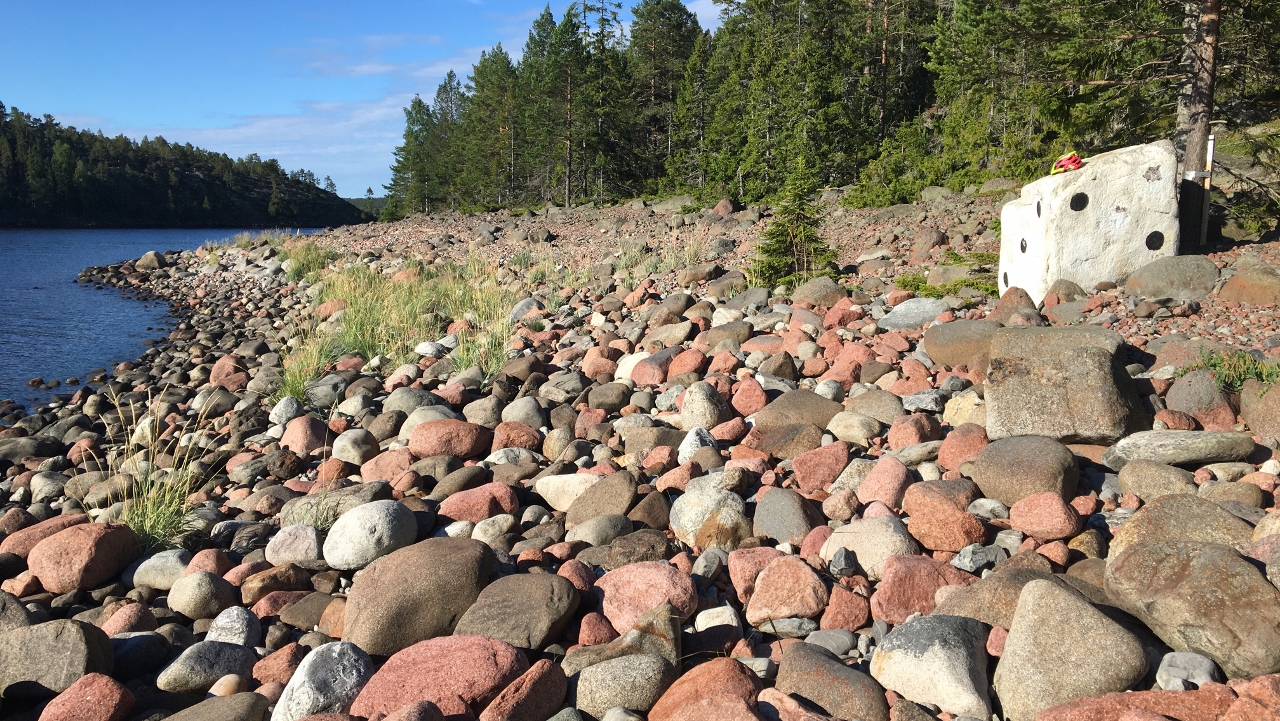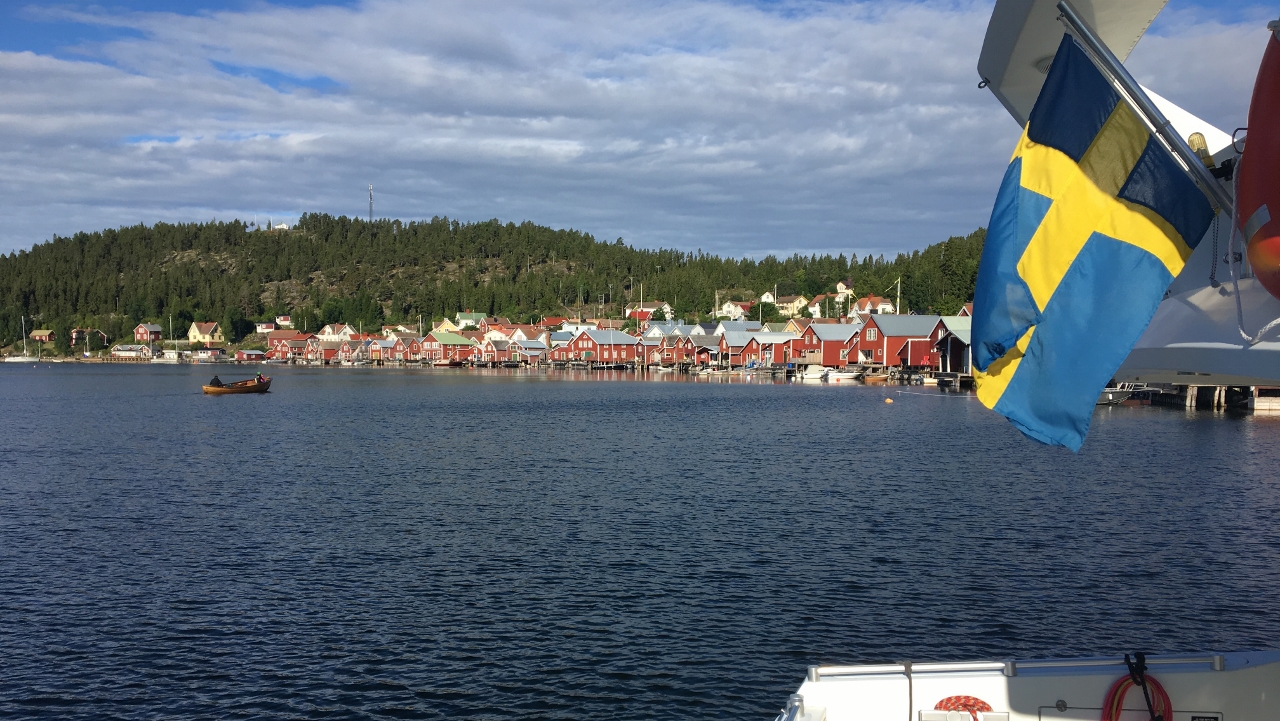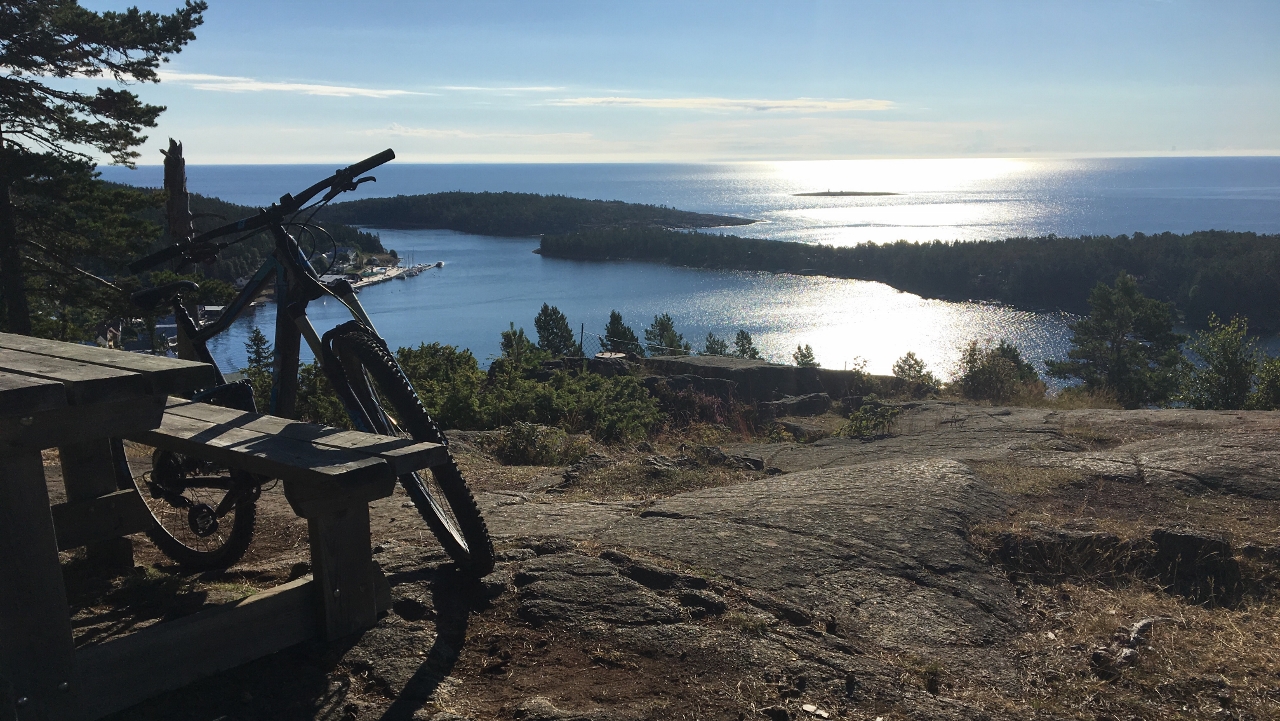 ---