Time for another Unesco World heritage site in Cuba; Trinidad. The city offers a great chance to discover what a Cuban sugar cane rich Spanish settlement looked like back in the day – it's perfectly preserved: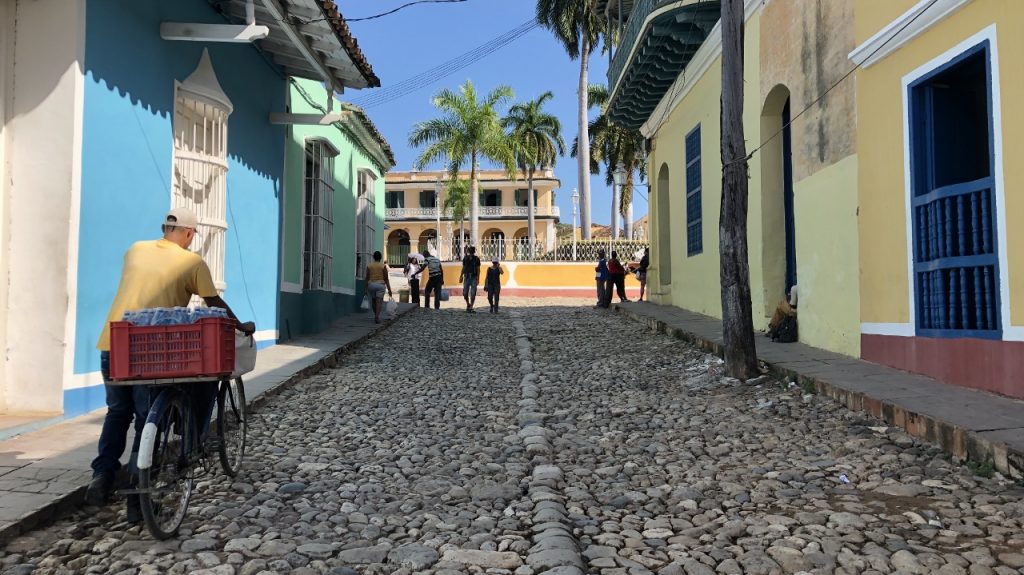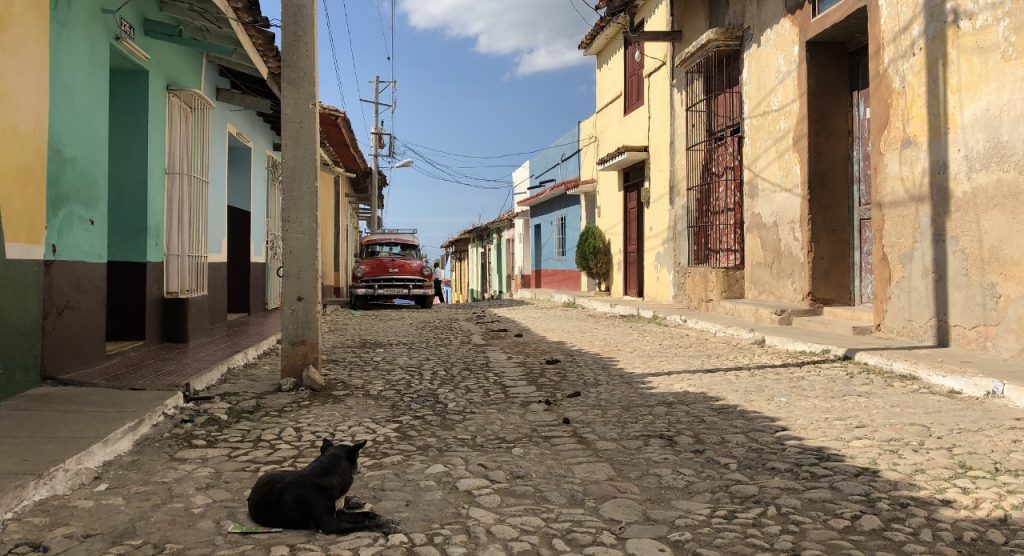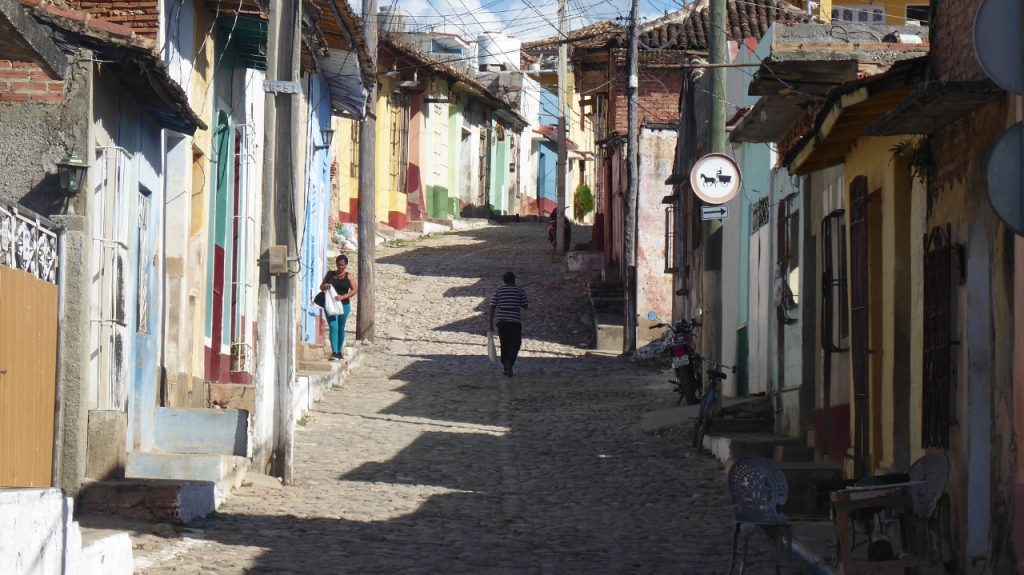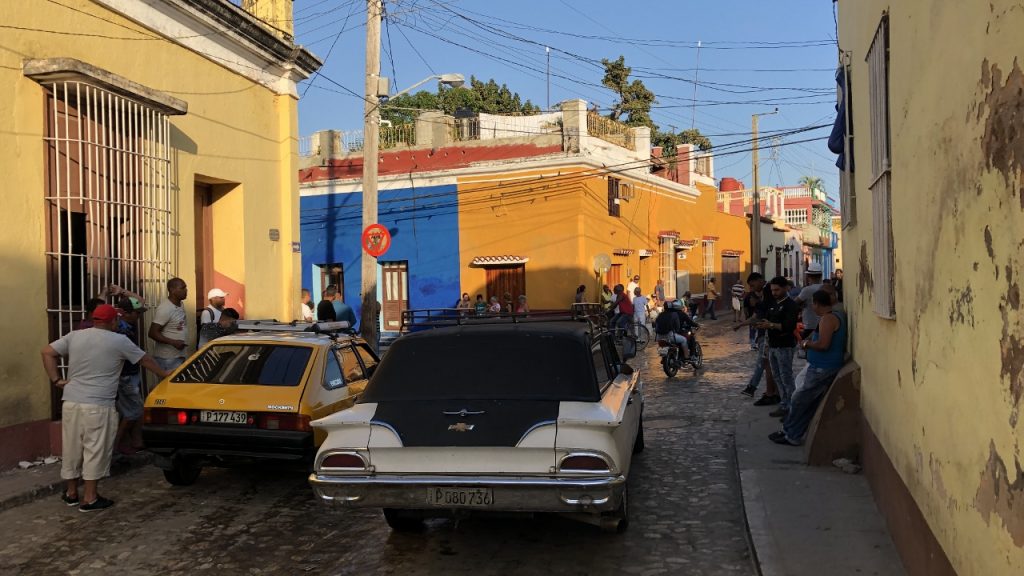 Unfortunately, these days with a long line to get some bread…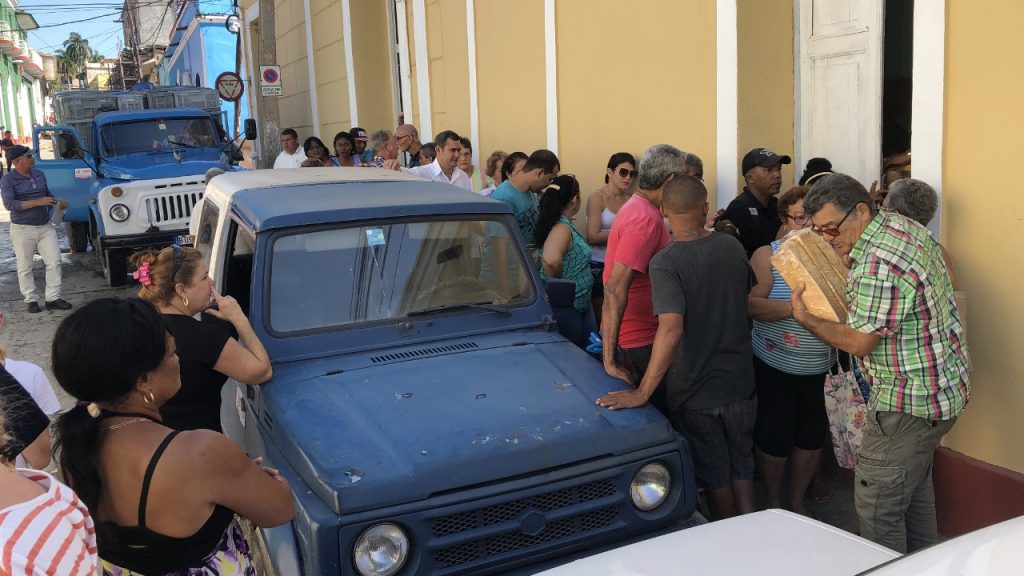 When climbing the church tower you get a good view of not only the old square where the trade of the slaves took place, but also – far away – the ocean and the Ancon beach (in the horizon)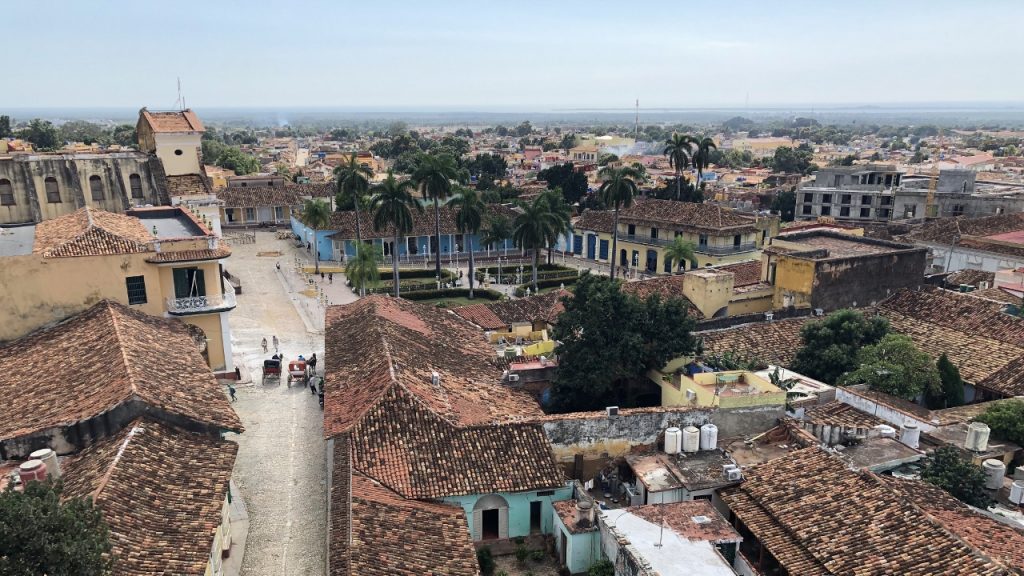 The couple running the "casa particular" where we stay have been kind enough to arrange some bikes for the whole family and we head for the Ancon beach. We are happy that the burning sun is hiding behind the clouds today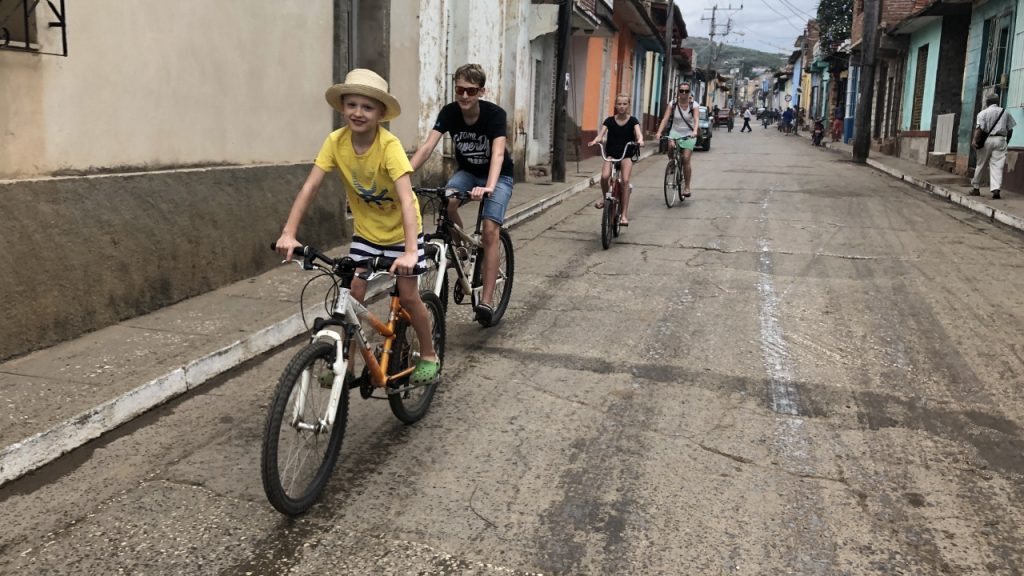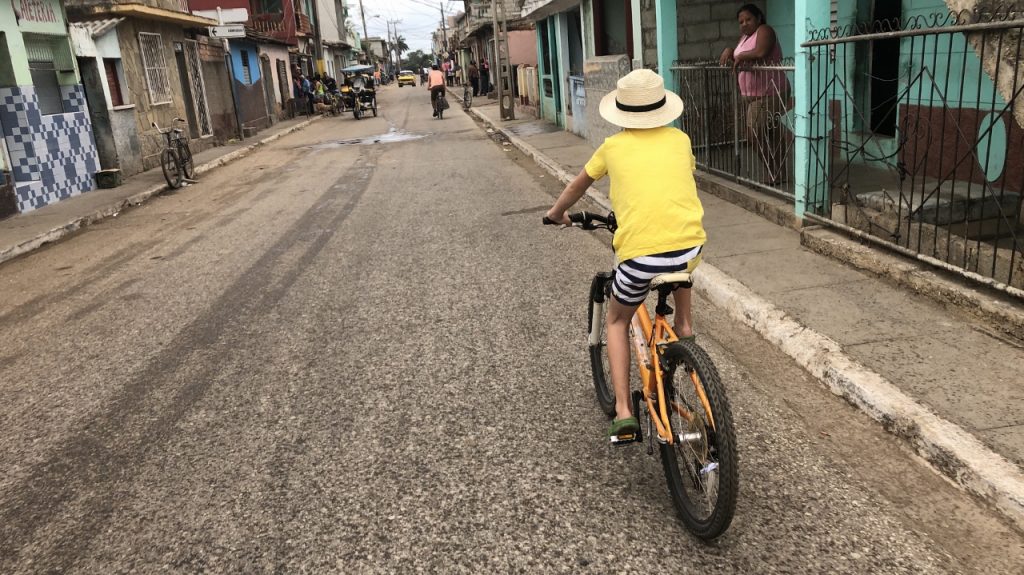 Not everyone can afford meat, but there is at least some to buy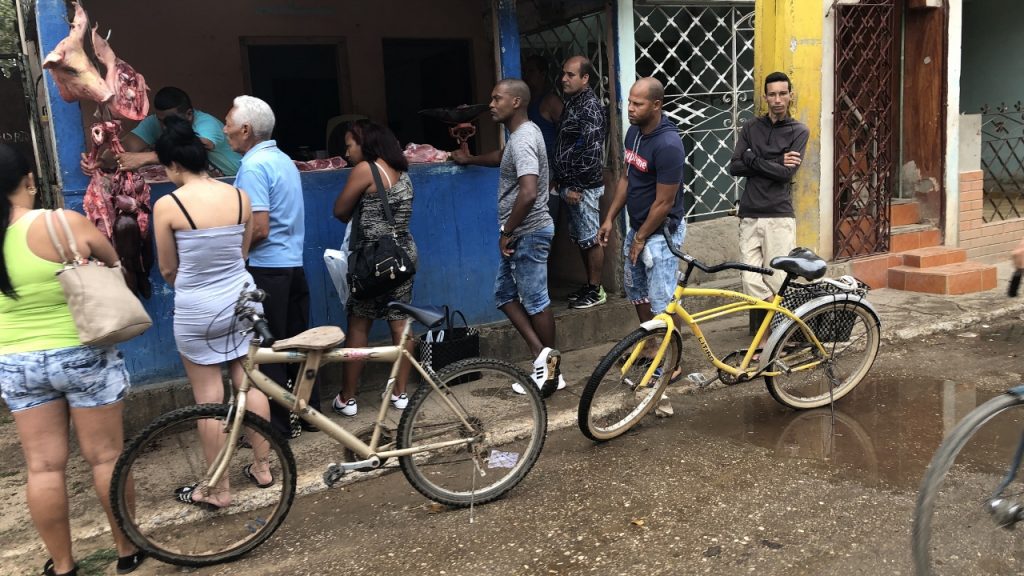 We continue towards Playa Ancon and the kids are happy to ride this awesome mix of bikes from Canada, Russia and the US.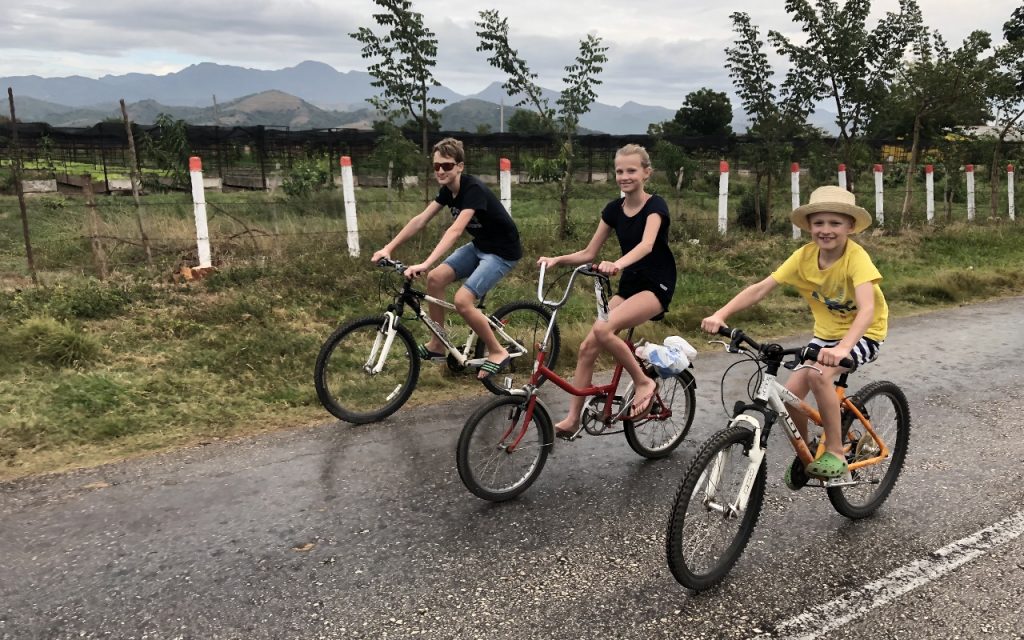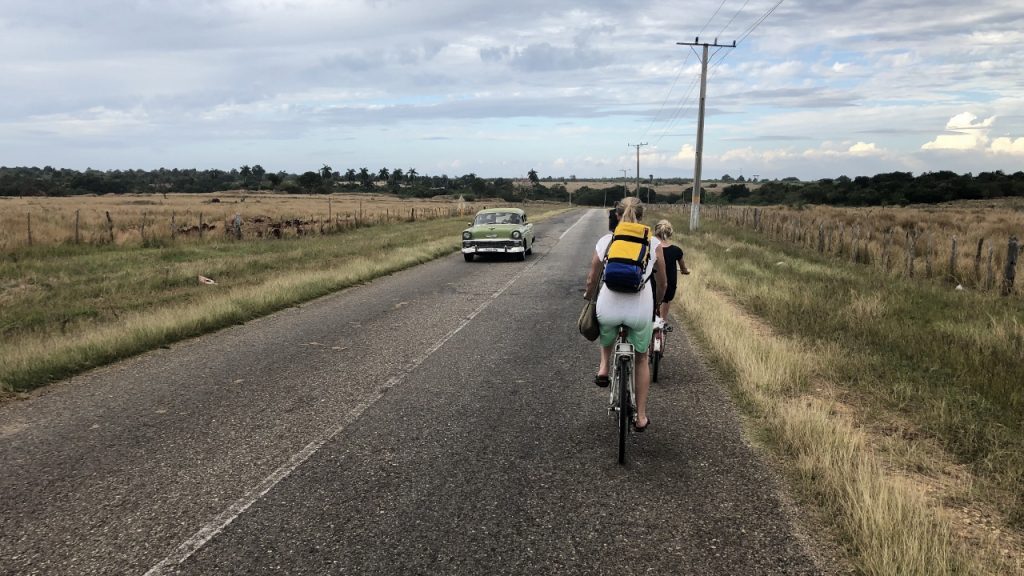 We reach the ocean and "La Boca" after some 6-7 kilometers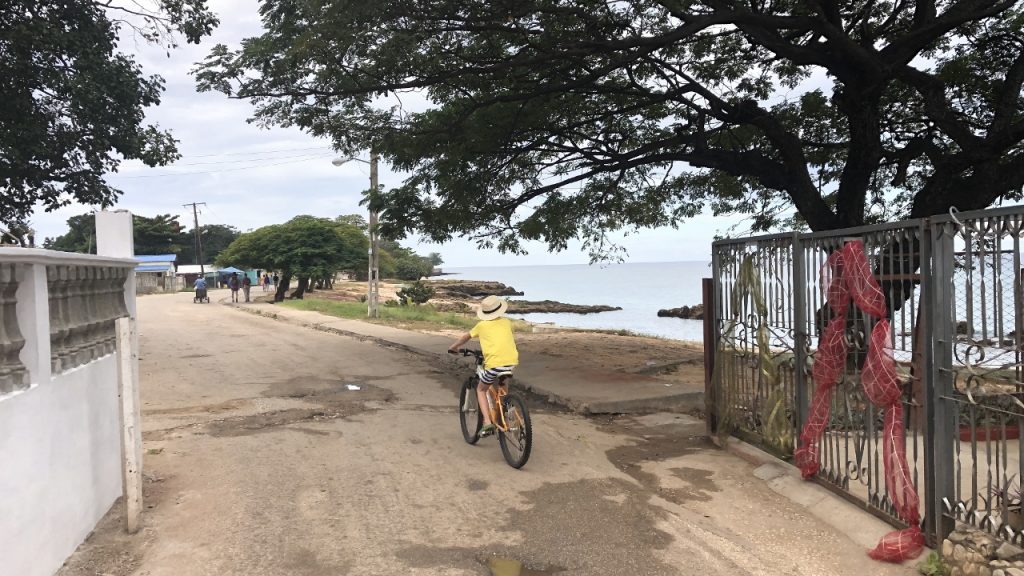 There's not a single car passing as we continue some 7-8 kilometers along the ocean with the backdrop of the Topes de Collantes Mountains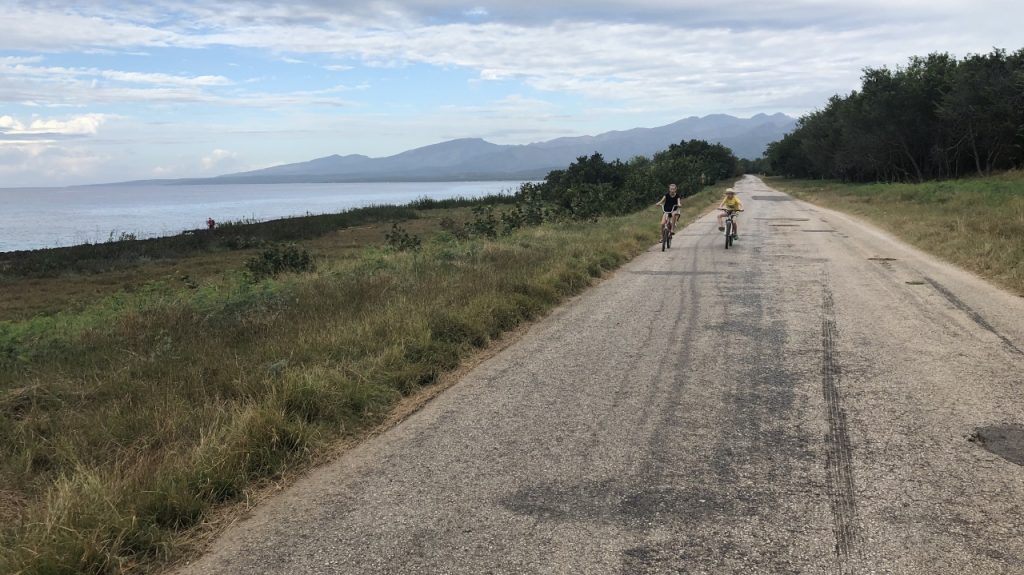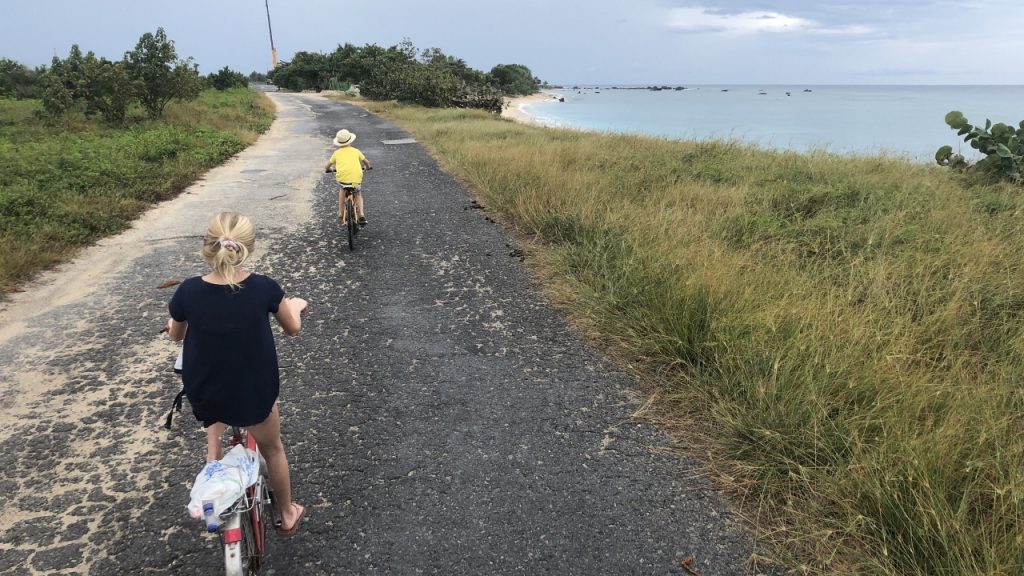 Playa Ancon is not so crowded. Sort of…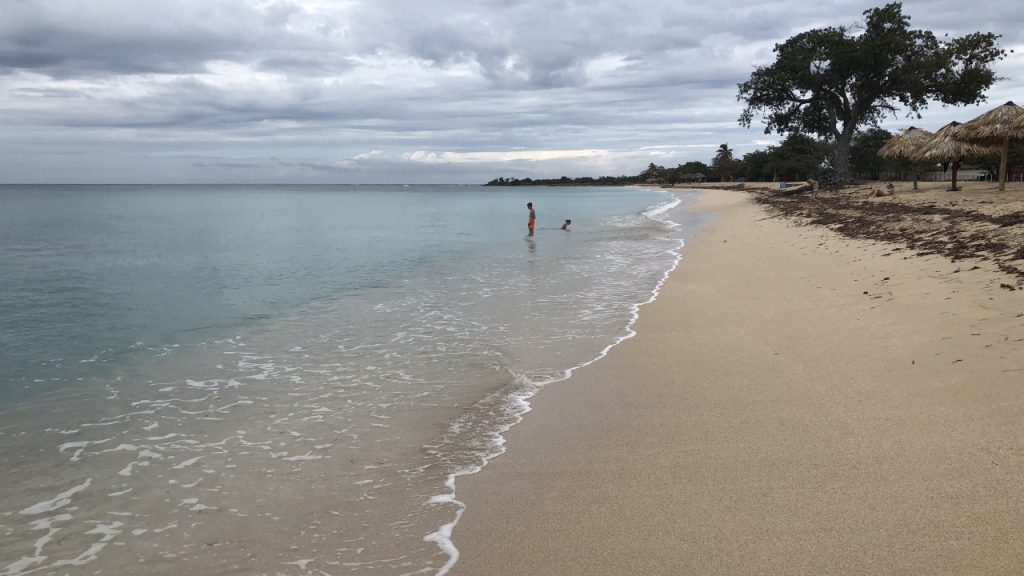 On the way back we feel proud to see a state of the art piece of Swedish design and engineering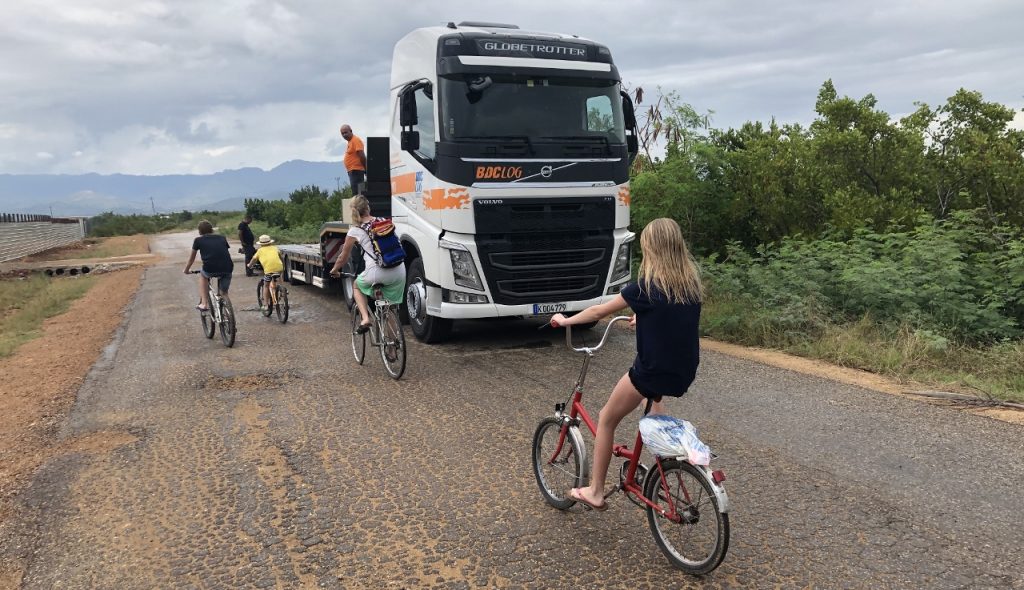 We take another route – through the Mangrove, to the village of Casilda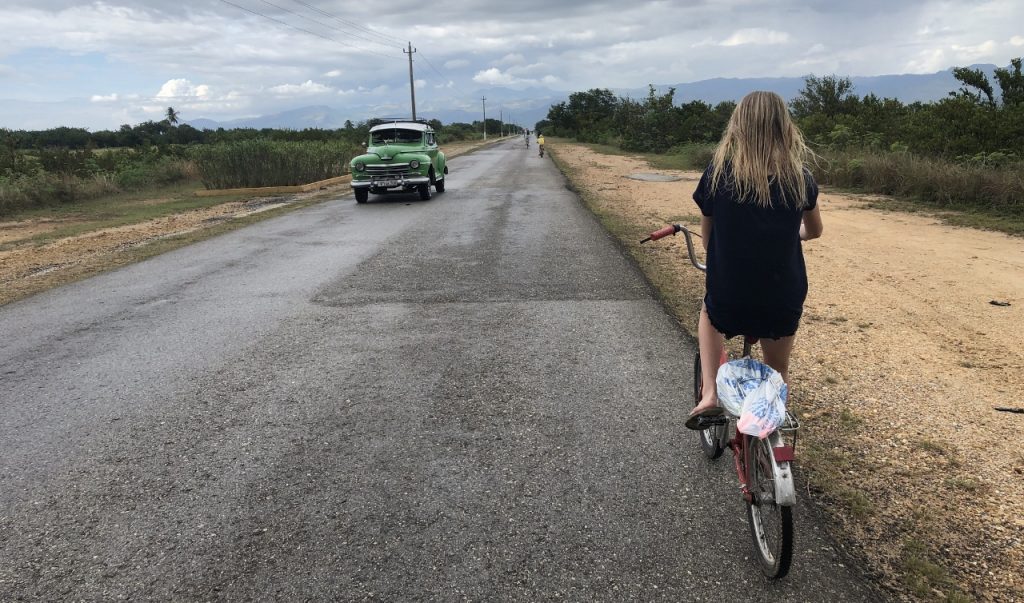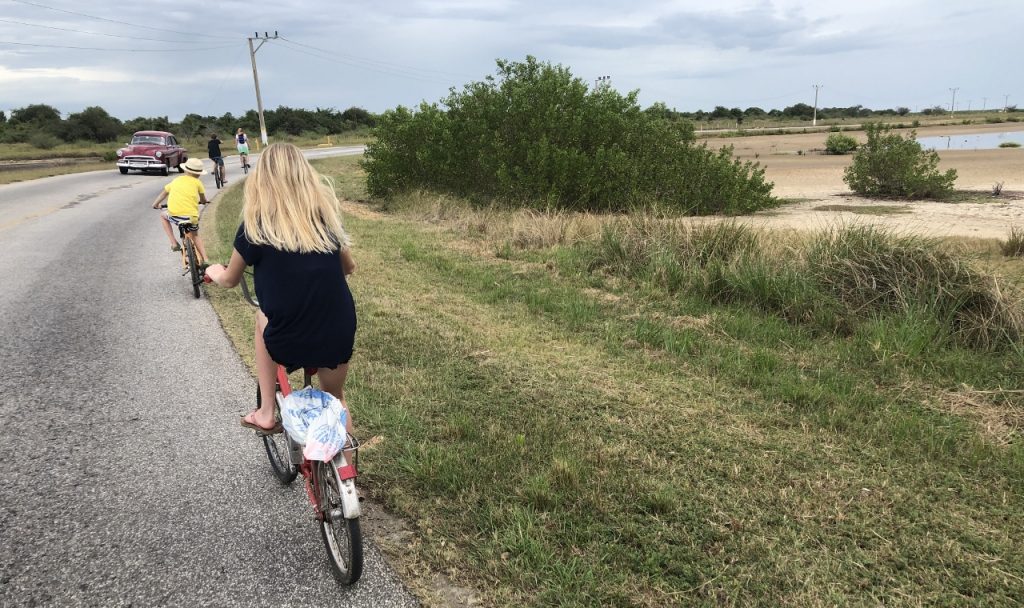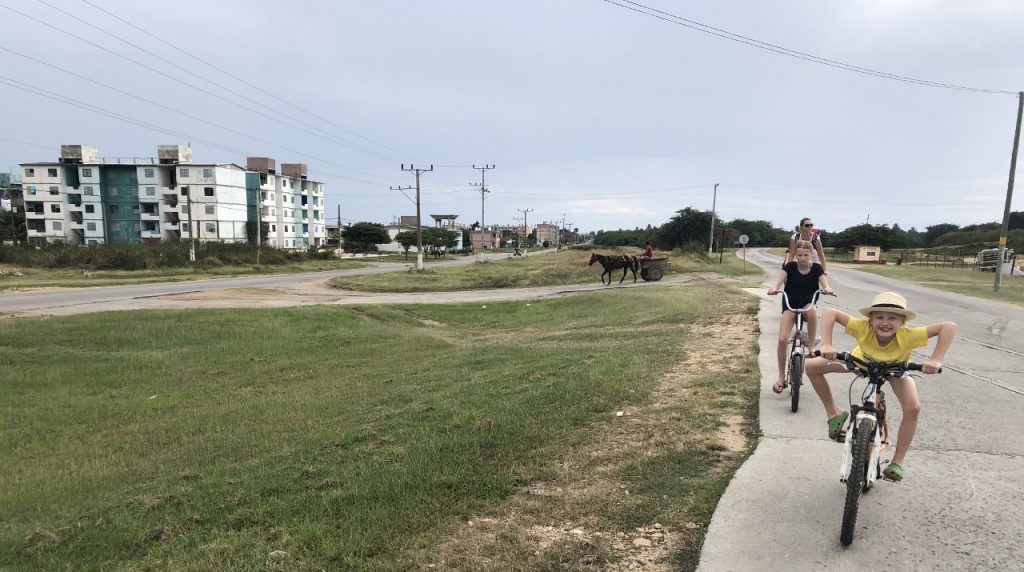 The sun is finding its way through the clouds and the heat makes us stop for a rest. And we get a chance to wave at our friends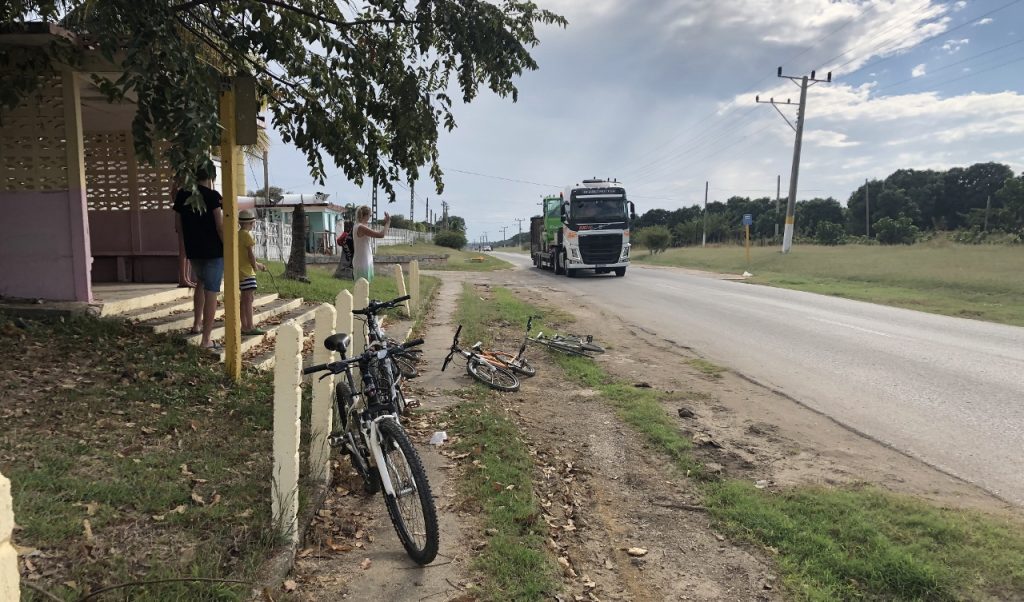 The good old Russian bike with semi slicks 😉 survives the 26 kilometers and we're back home in Trinidad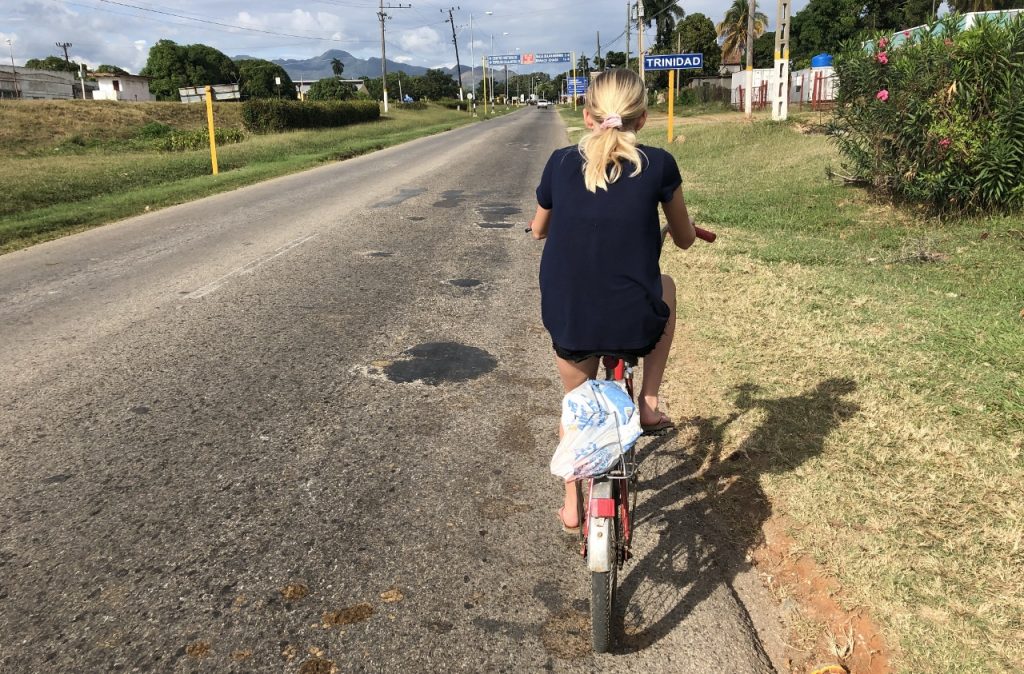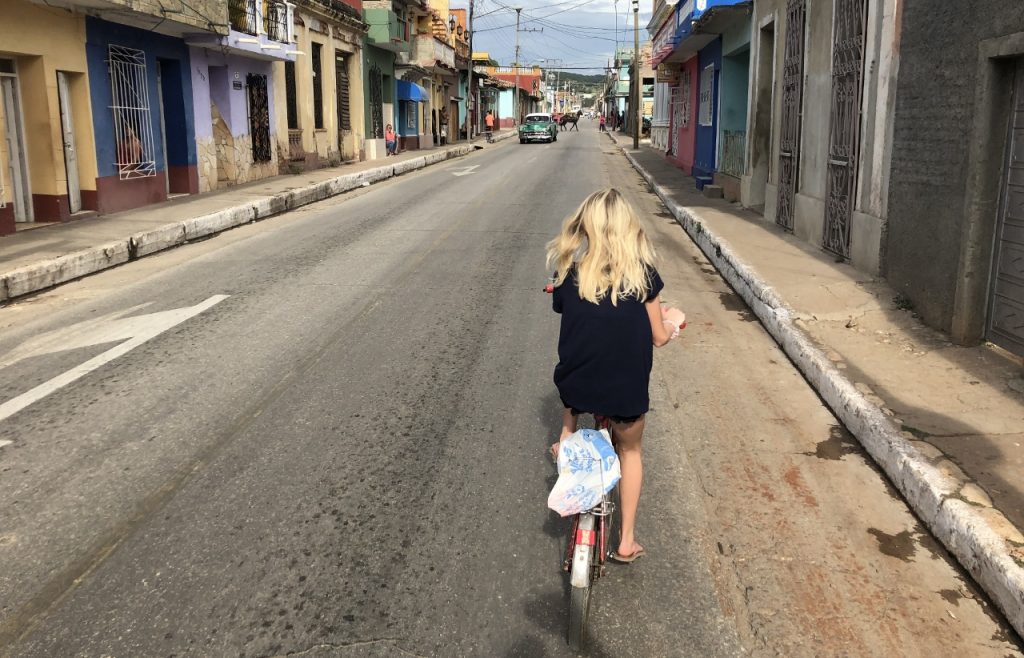 ---