Björnerödspiggen – Tjärndalen – Oslo, Østmarka – Nesbyen – Folgefonna/Rosendal
We fill up the car with toys and boys and hit the road for some days
Day 1 – Björnerödspiggen, Sweden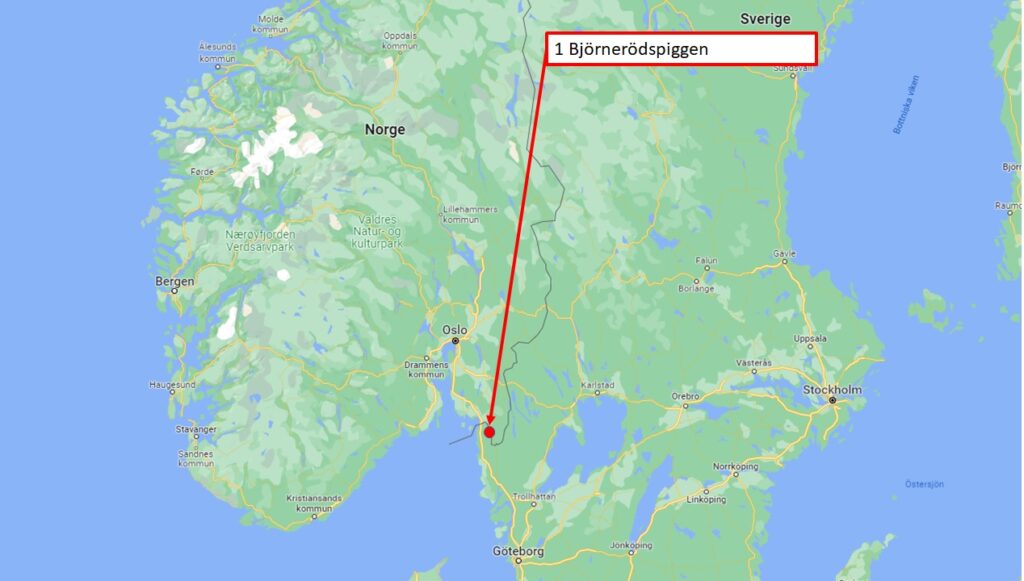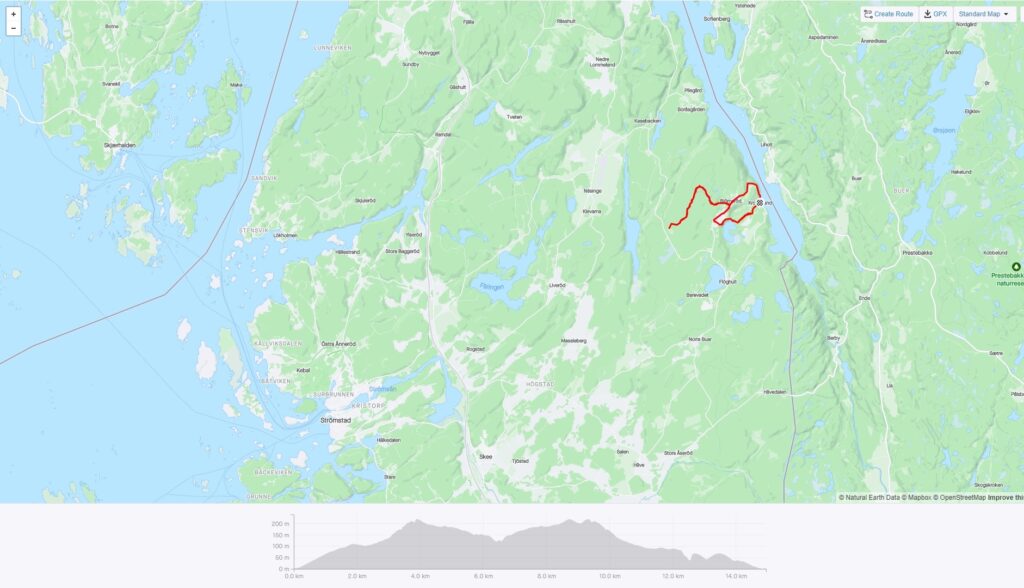 Me and Carl start on our own to finally share one of my favorites with him: Björnerödspiggen. I drop him off at Björneröd and continue down to Krokstrand and drop the car and bike the tarmac road up to him and we get going up to the top. The climbing is quite technical and demanding at times.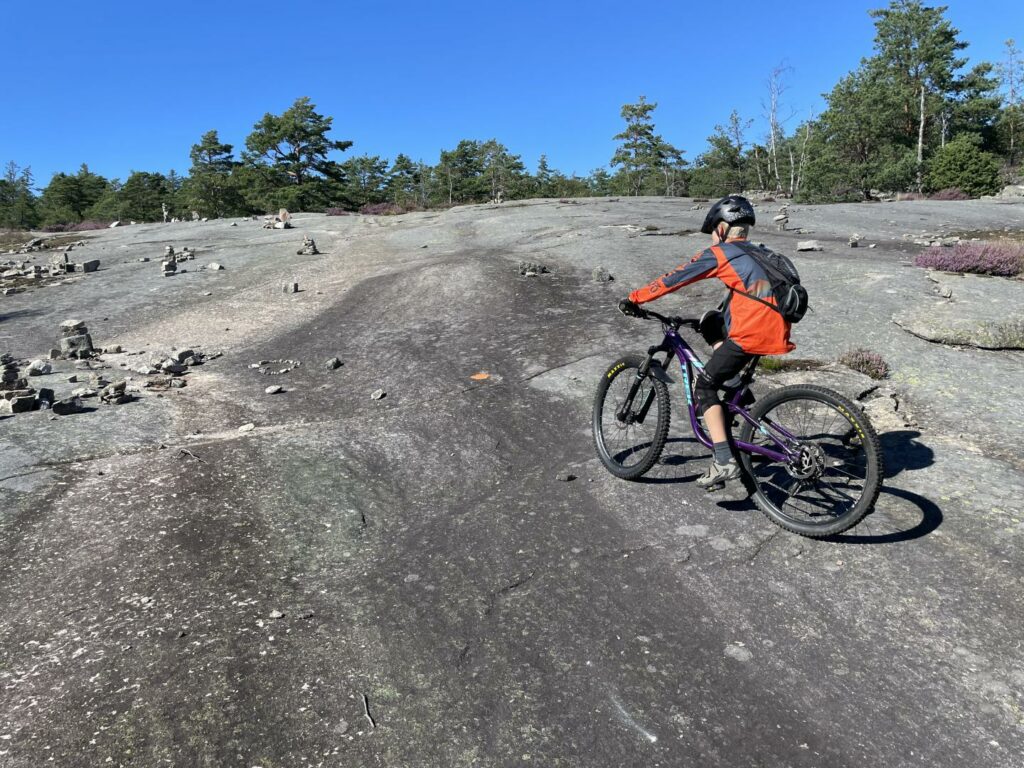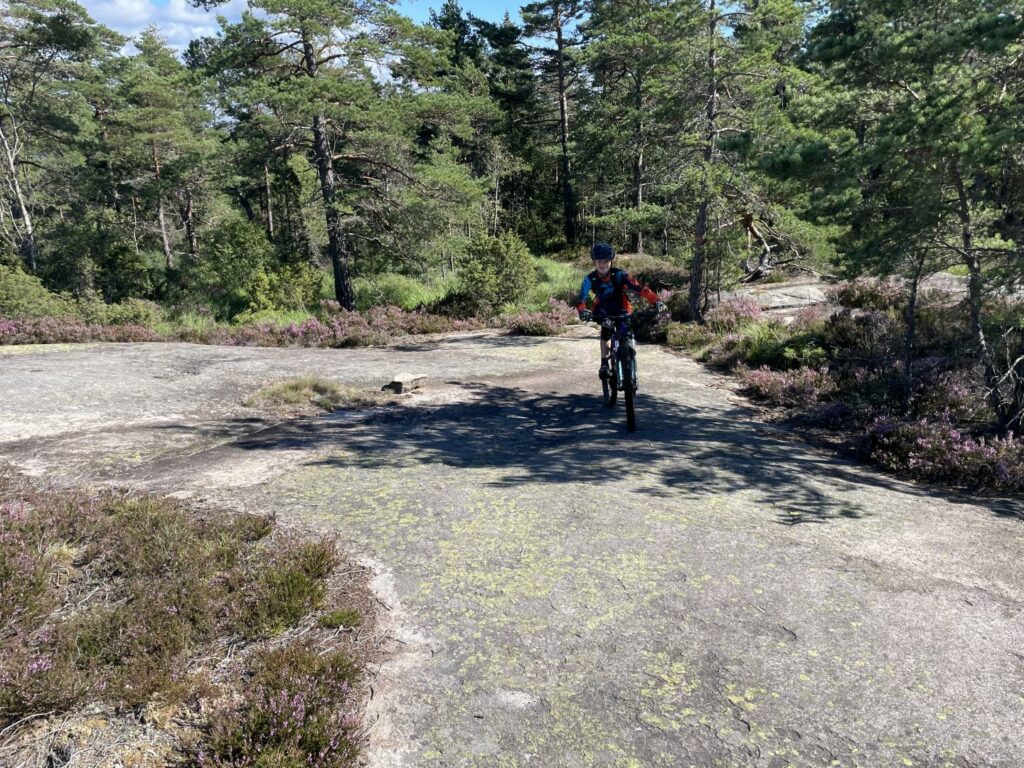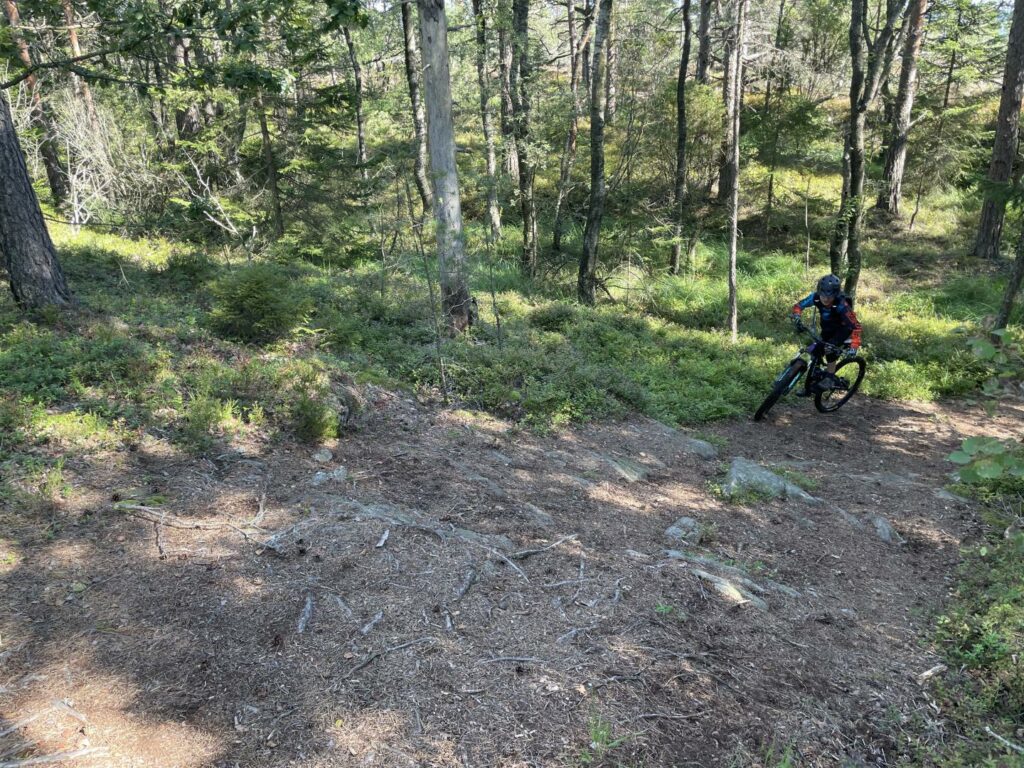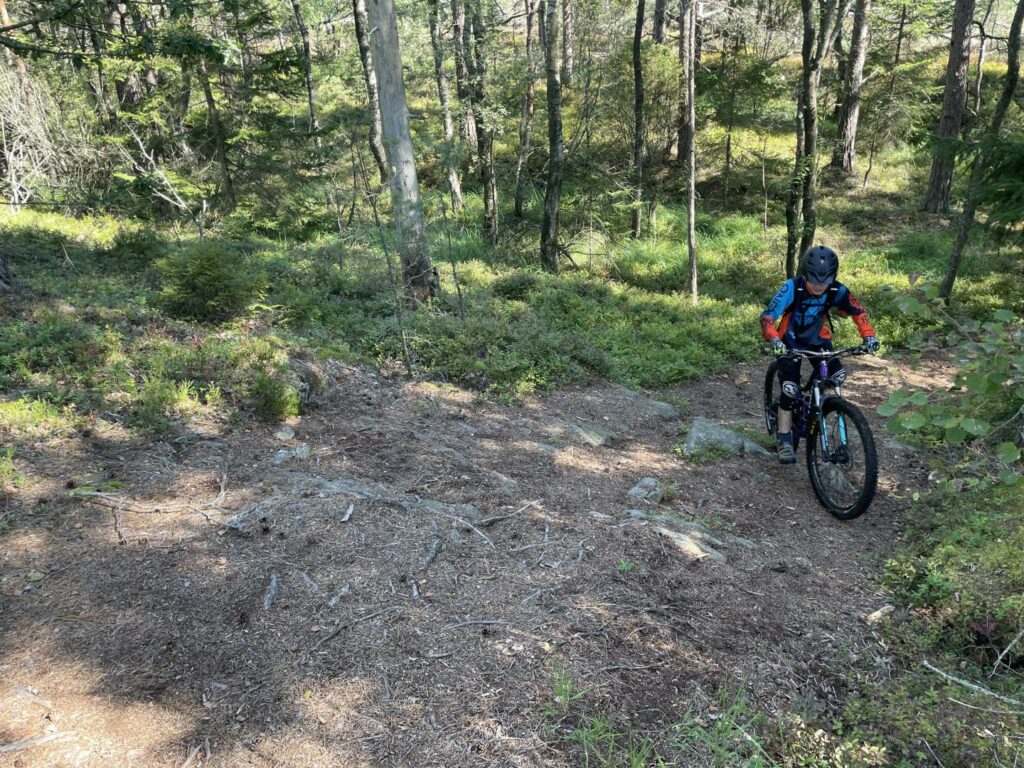 We take the Western route down – conditions are great and it's just so fun seeing Carl handling all these sections that I've done so many times.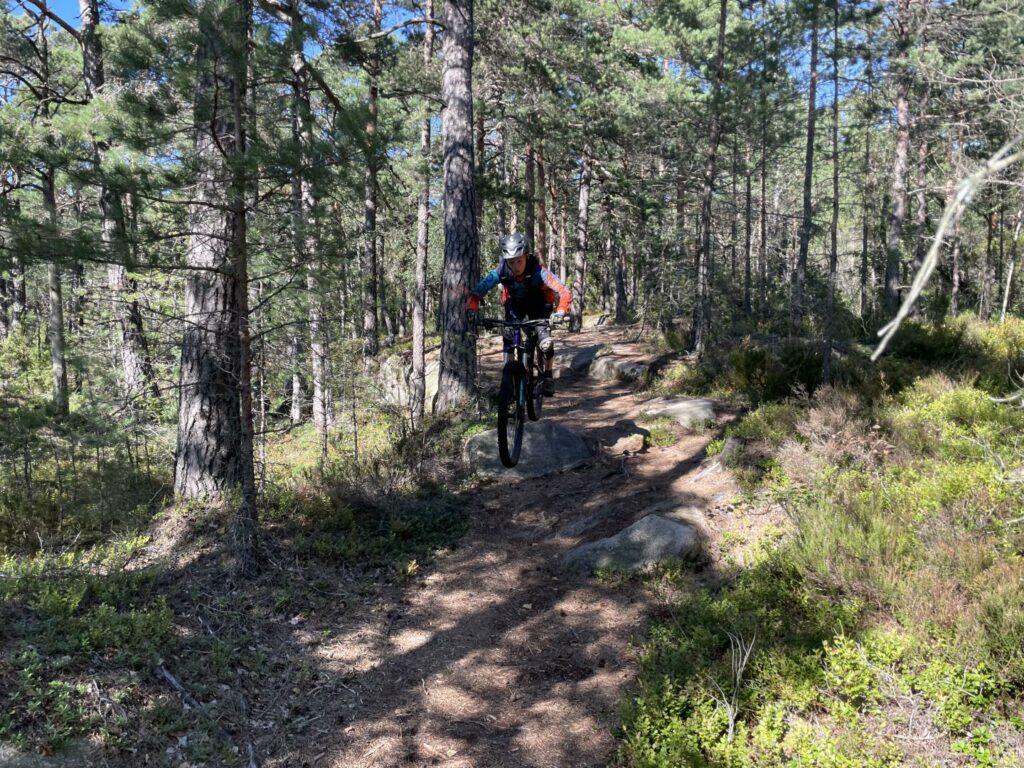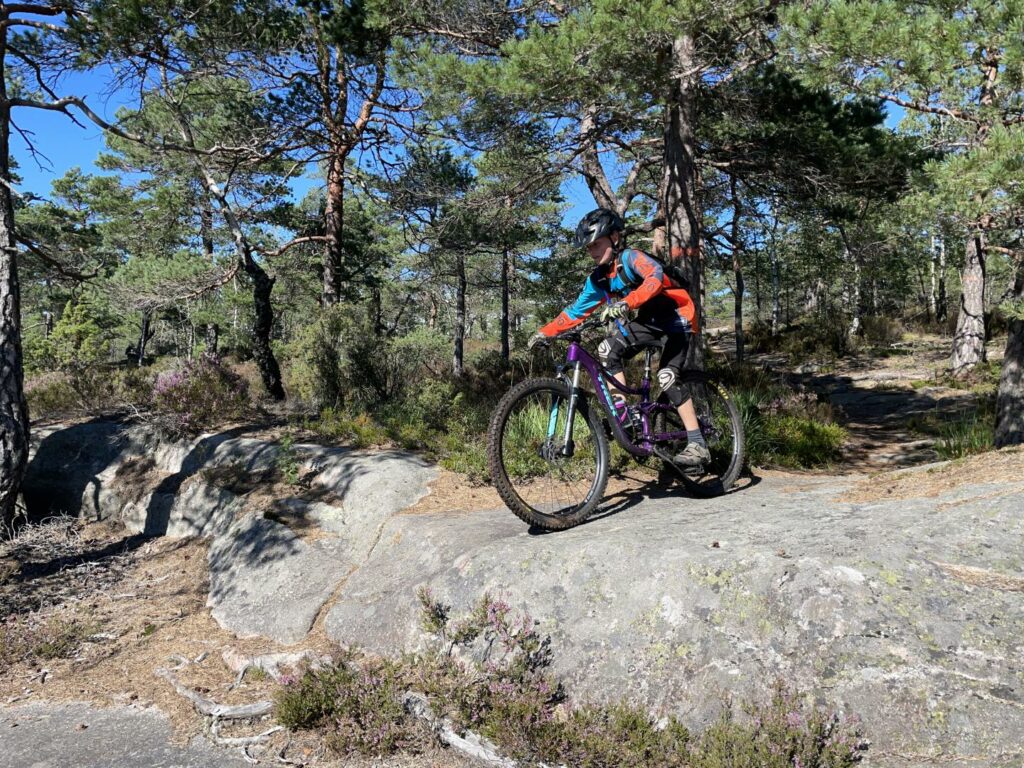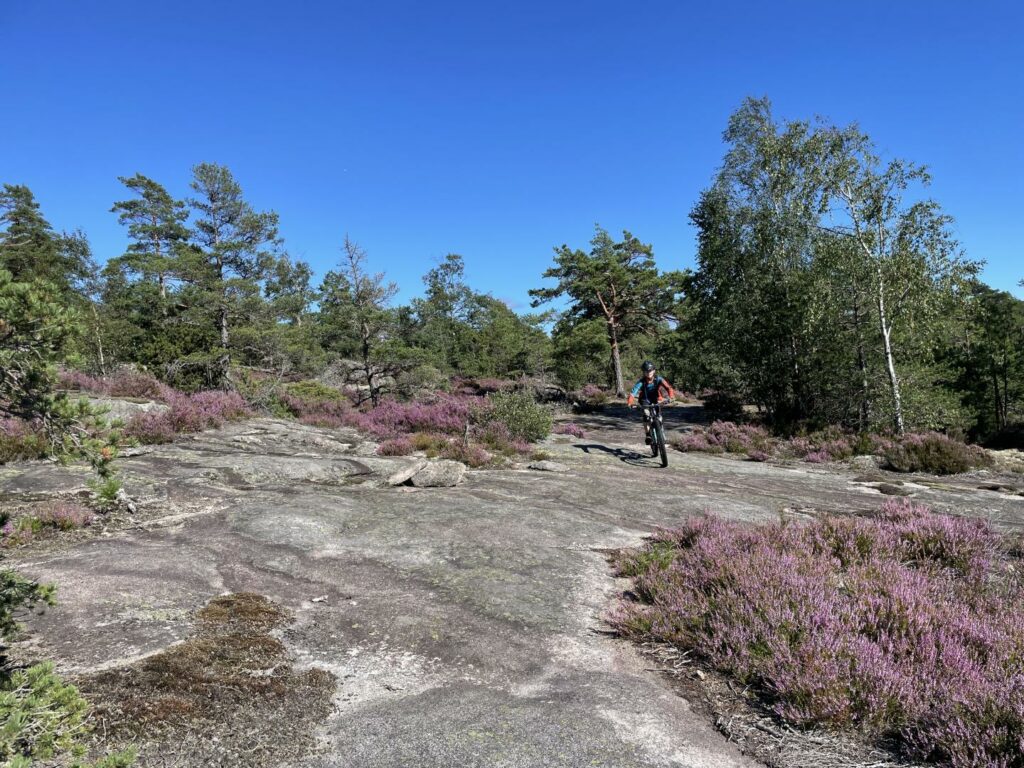 The old man gets caught on camera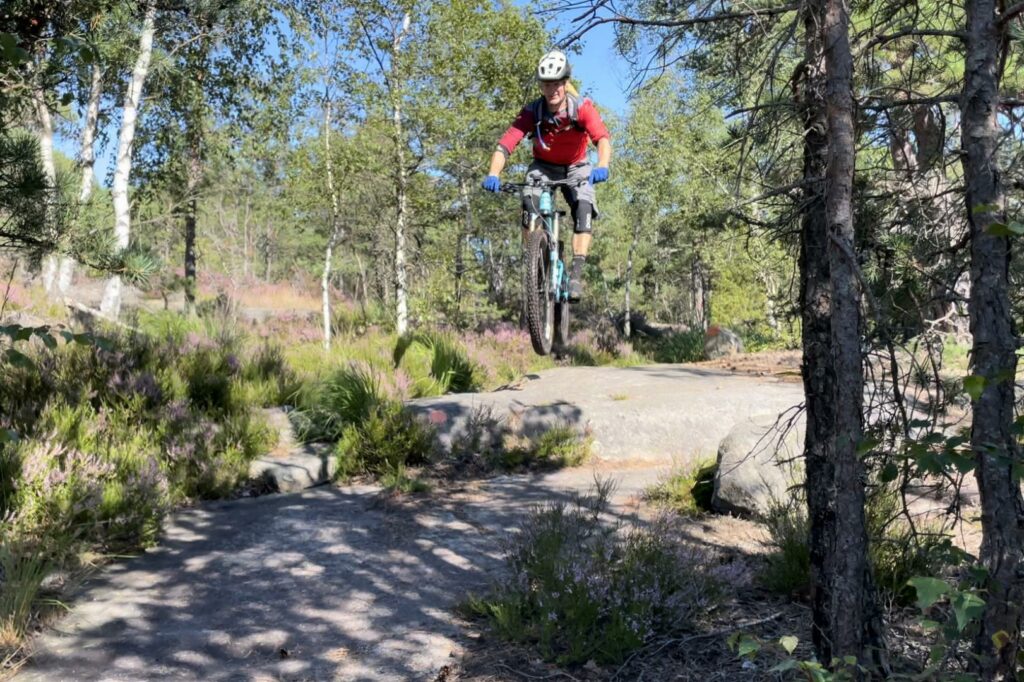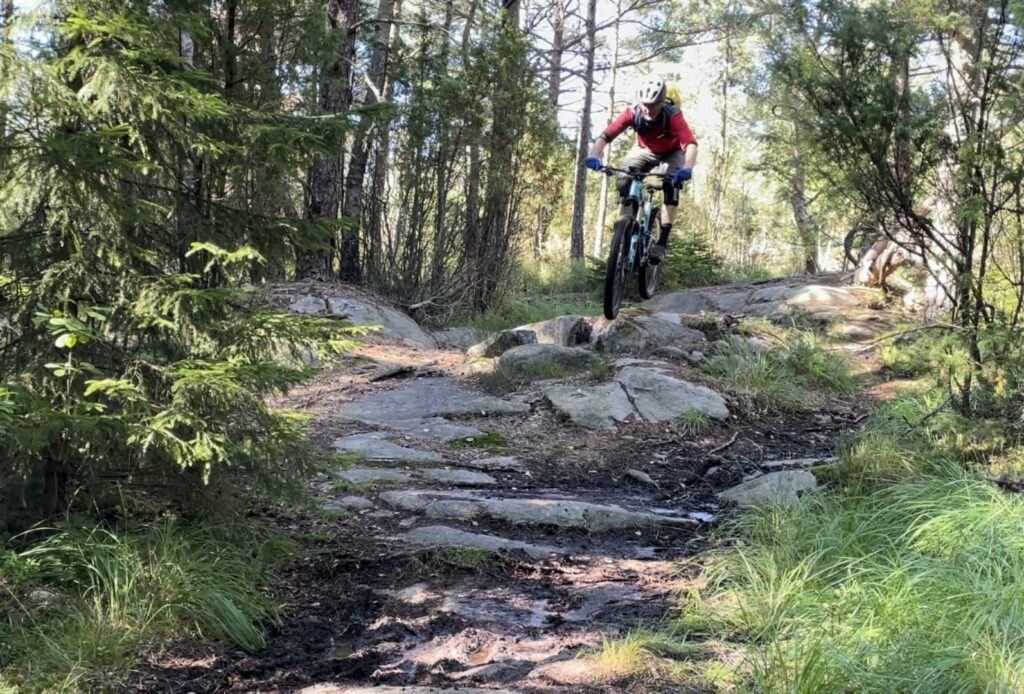 High on speed we calm down and pedal back up to the top. The 222 meters above sea level is crowned with a tower offering views all the way to the ocean and even beyond the Oslo Fjord to Telemark in Norway.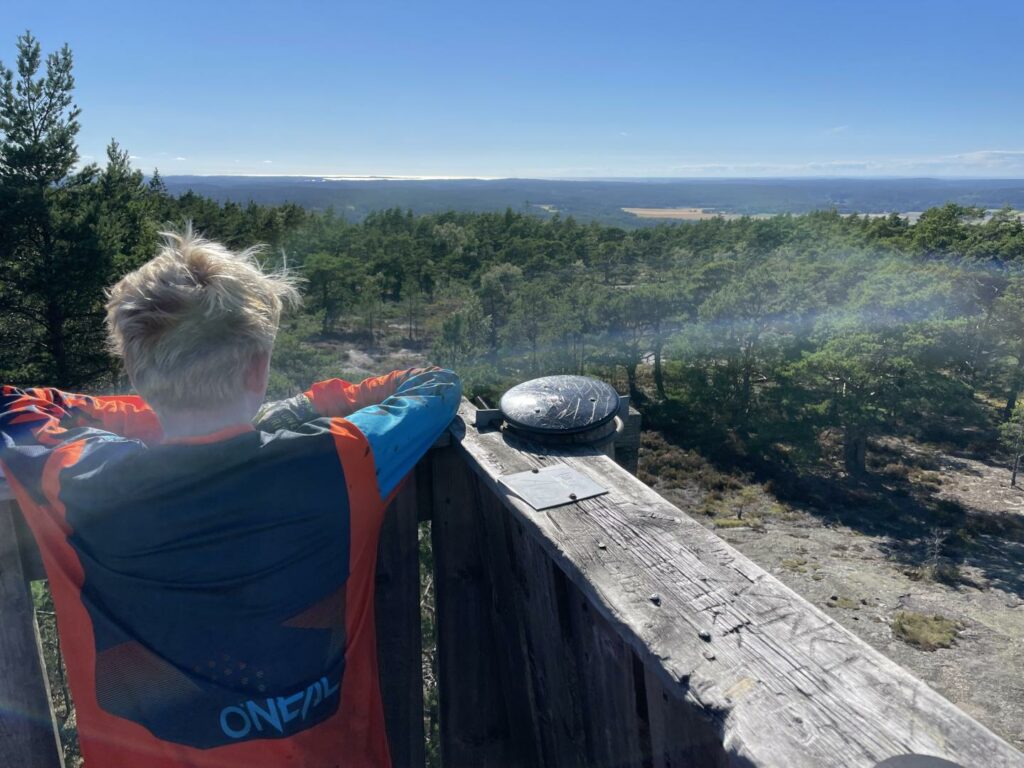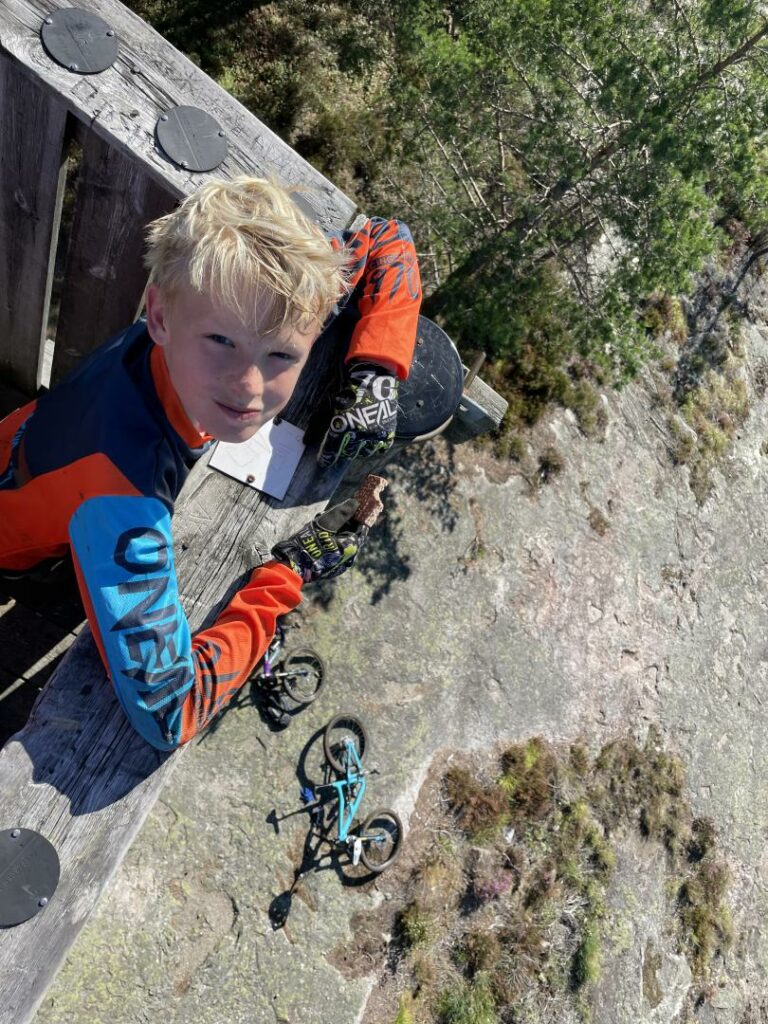 222 meters above sea level and 222 meters to enjoy. This is the perfect inclination where you need to pedal at times to overcome shorter flat sections and sometimes to get that extra speed – but all the time full speed all the way down to Idefjorden passing by Kroktjärn.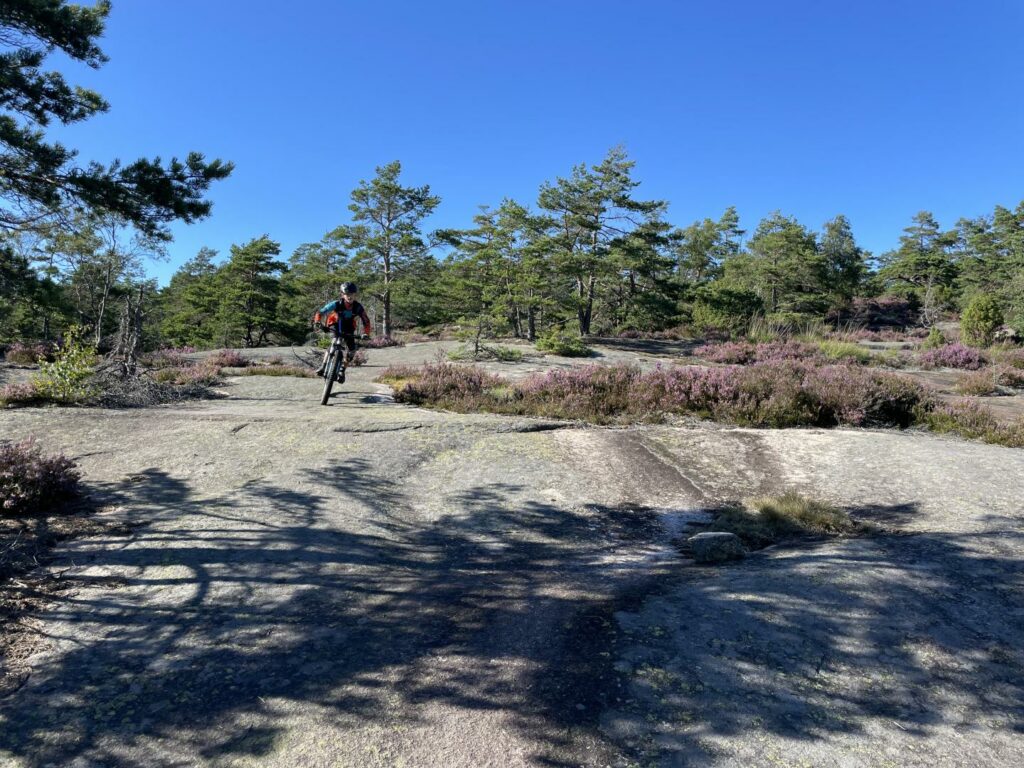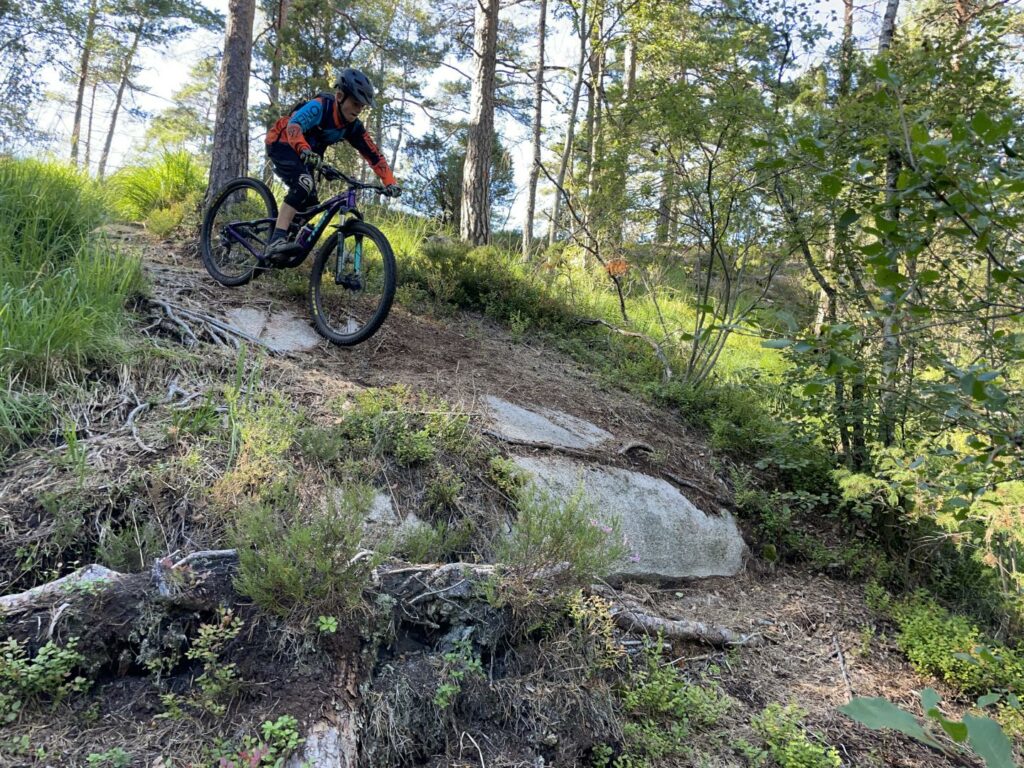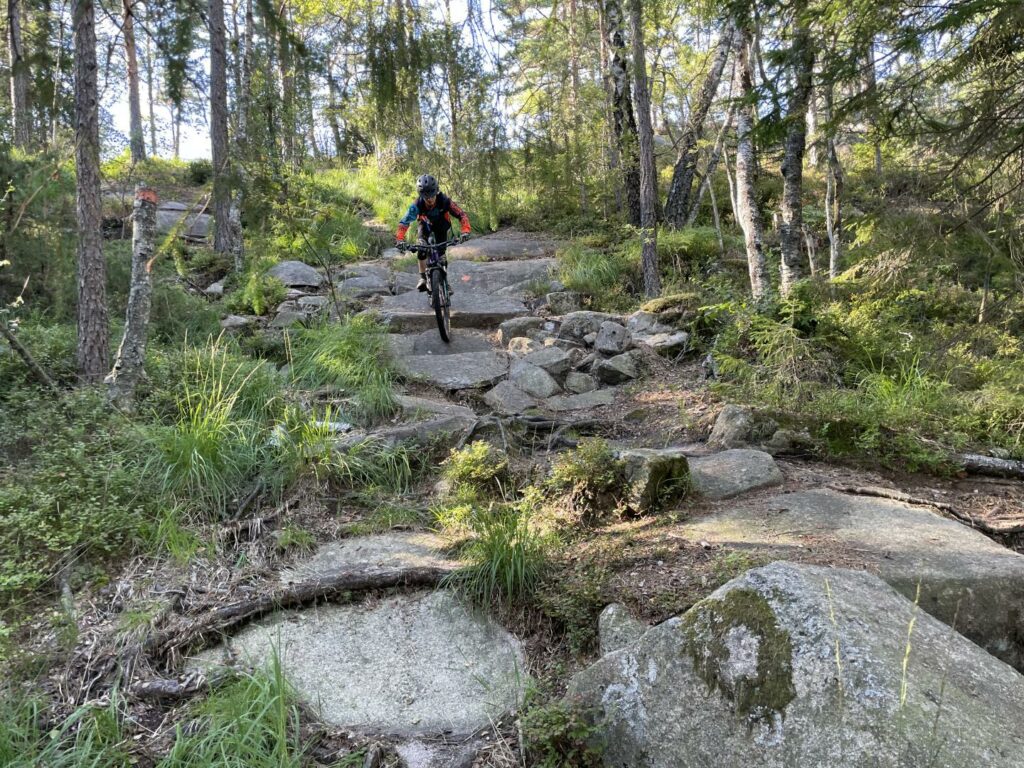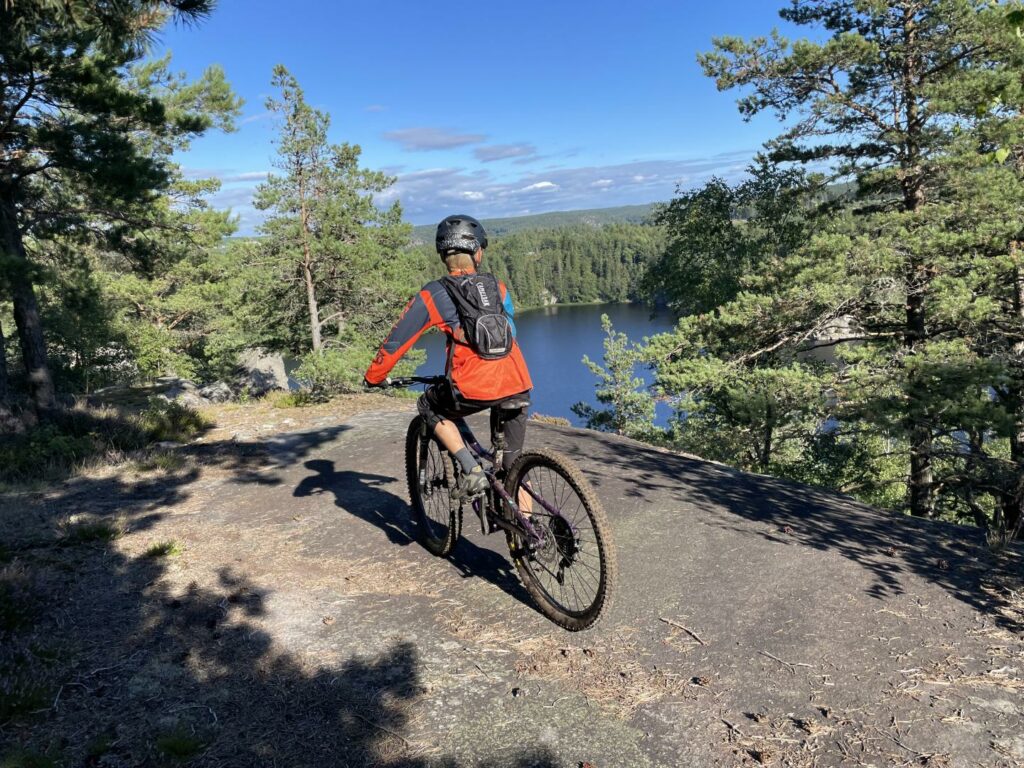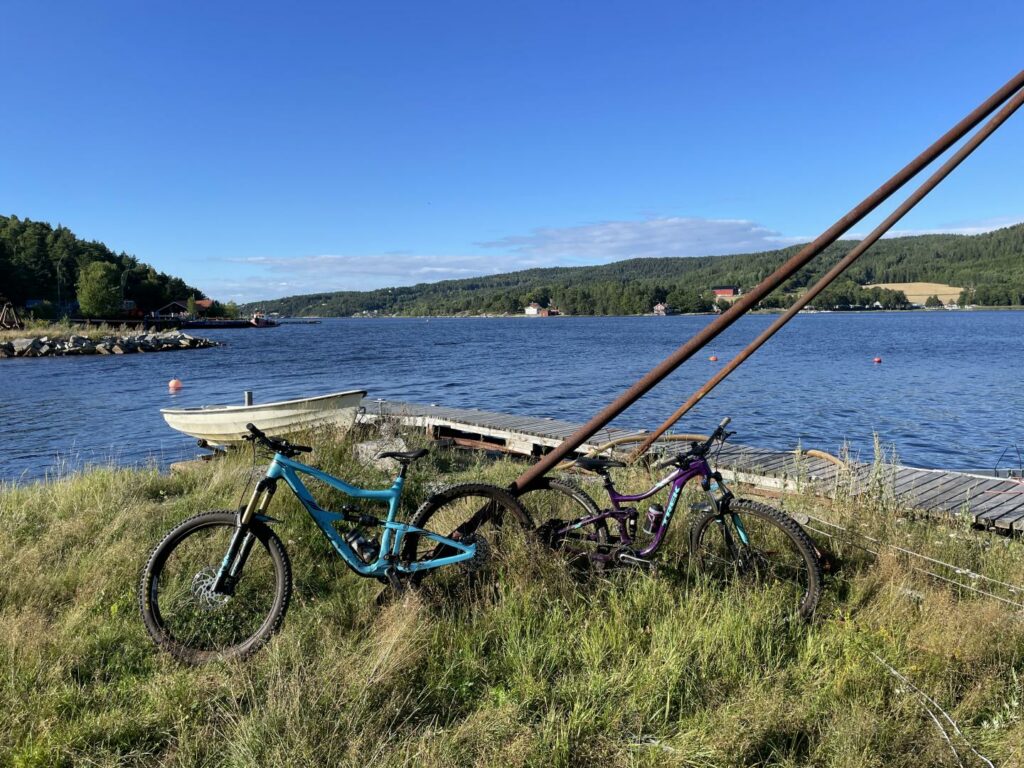 Day 2 – Tjärndalen, Sweden & Oslo: Østmarka, Norway
We start the day with a jump session in Tjärndalen. Carl is really getting into it.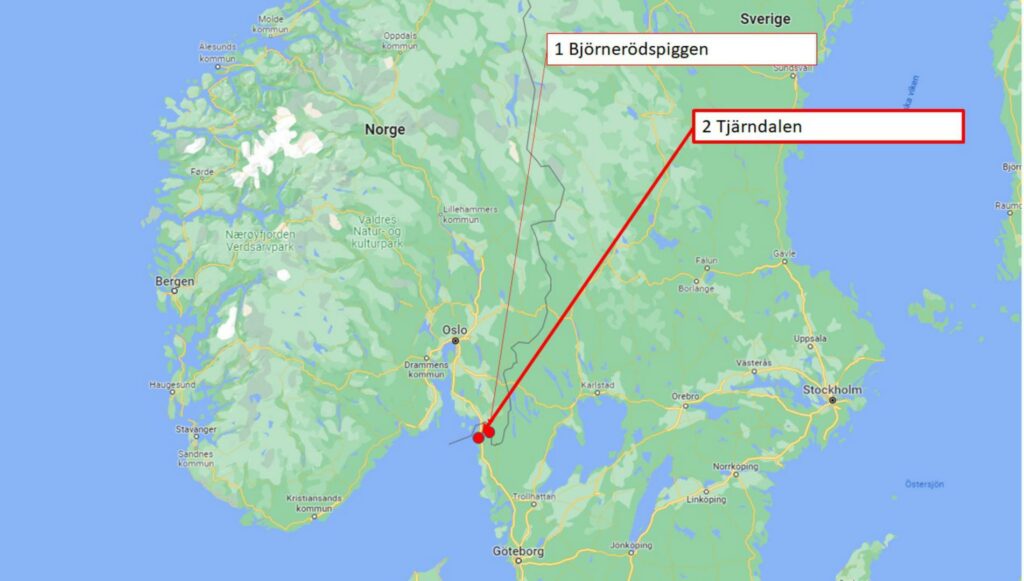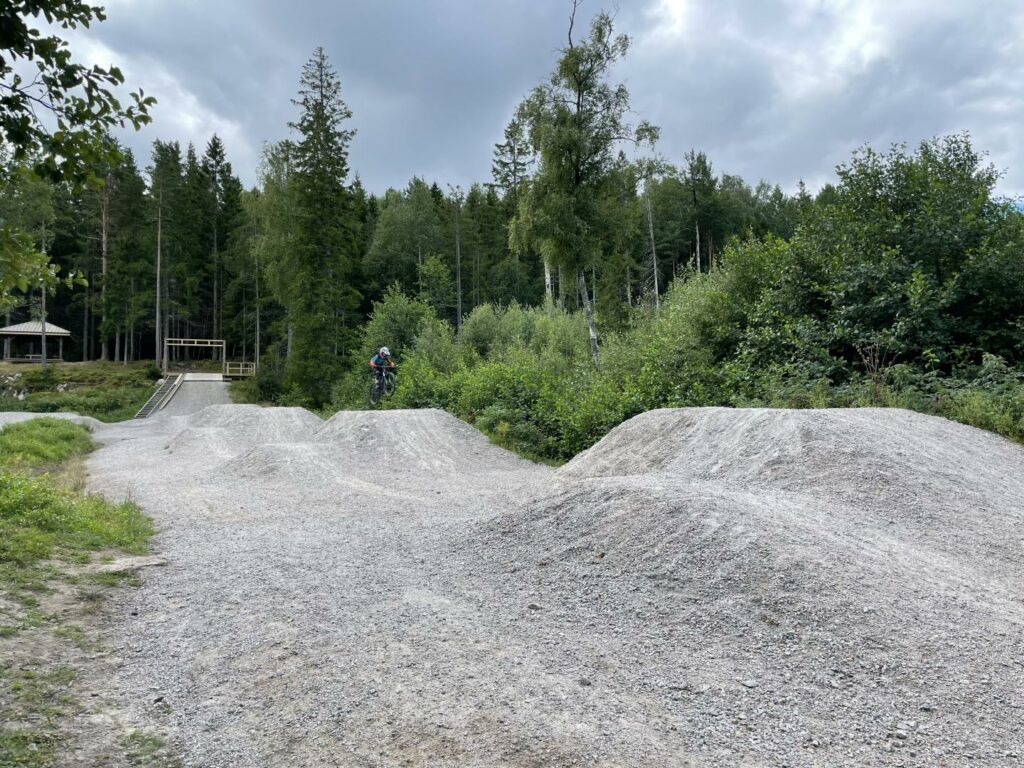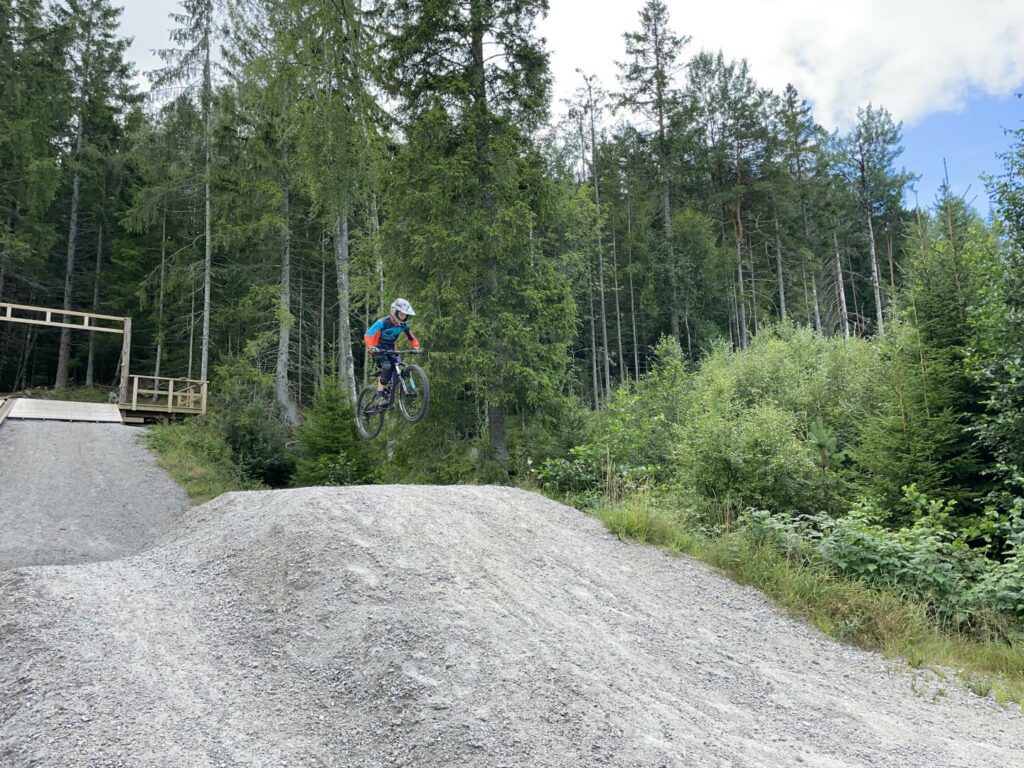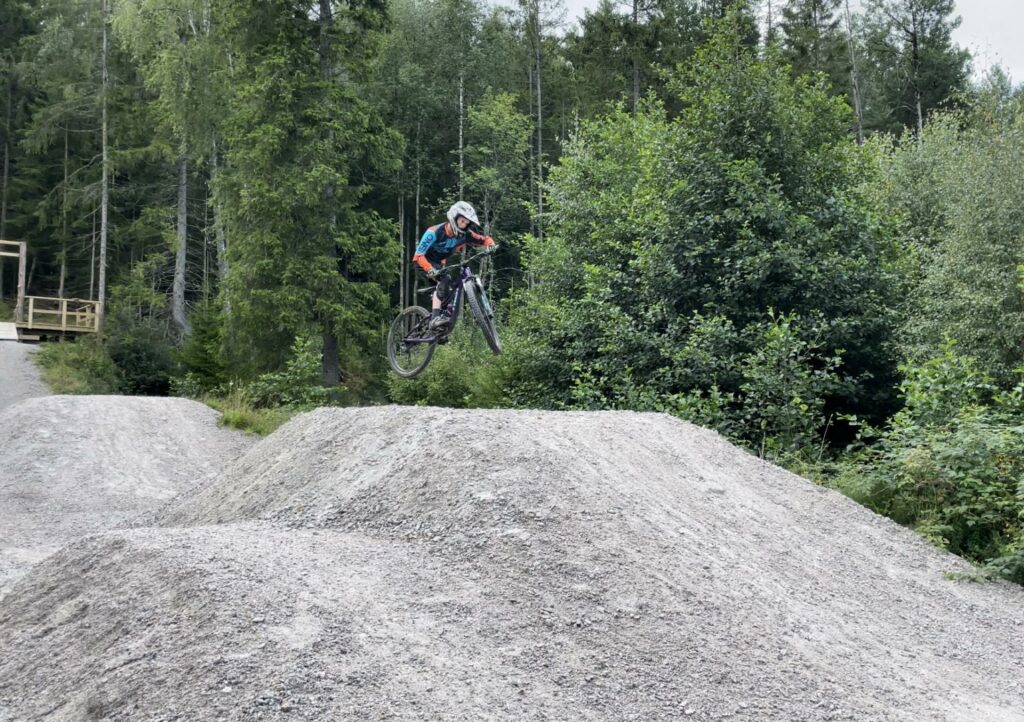 Unfortunately, it ends with a crash and some bruises. Good then to jump into the car and recover ahead of an afternoon ride outside Oslo… We go for the classic "Pioneren" in Østmarka: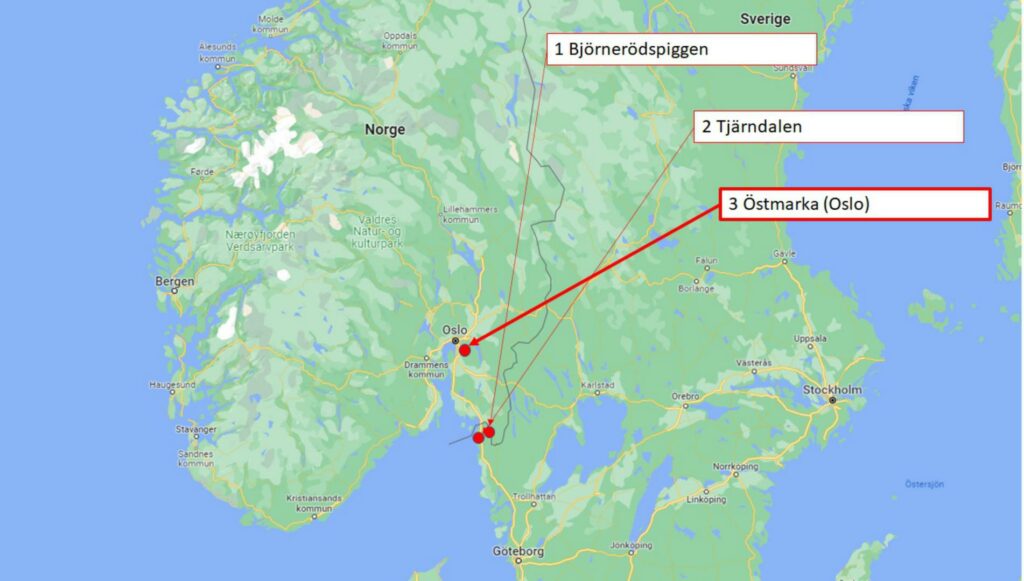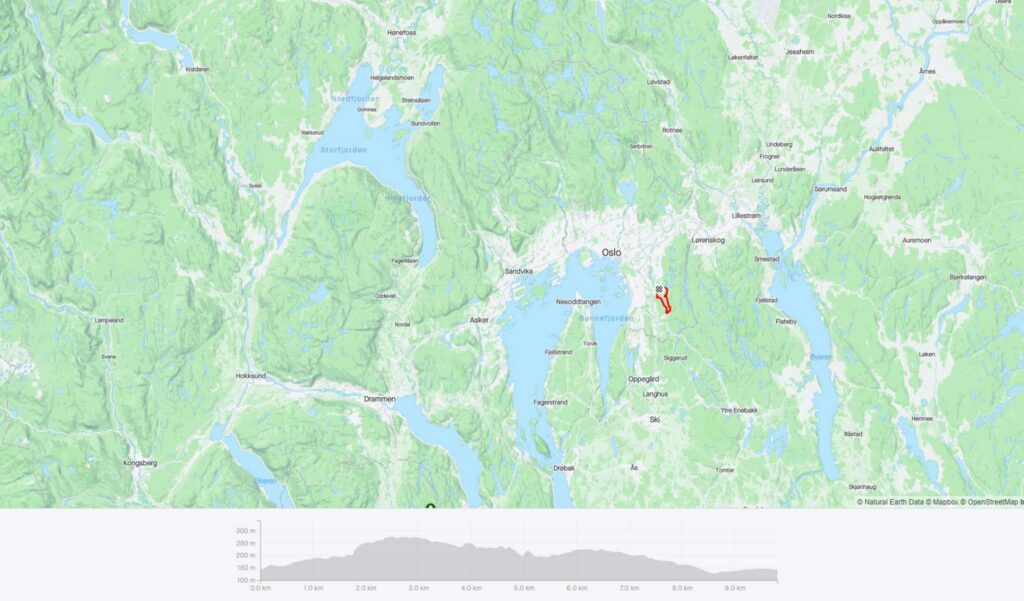 The terrain is very similar to yesterday but more of constant up and down and features here and there that are man made. We stick to the Pioneren but there are trails everywhere and this is for sure a place I will explore more one day.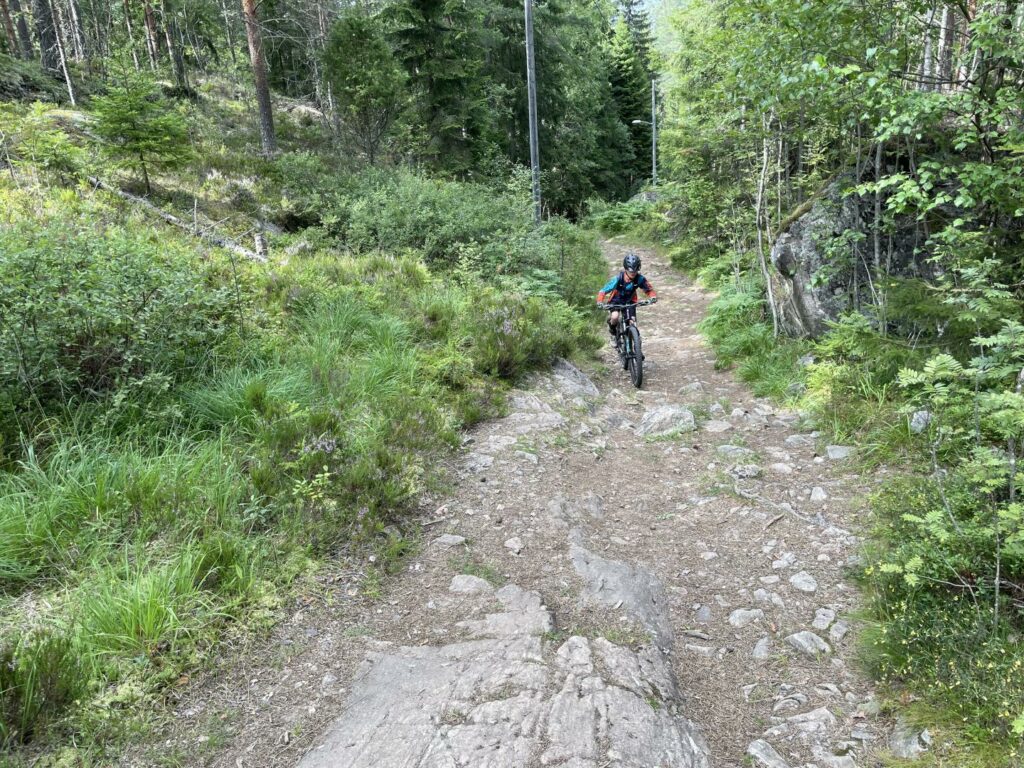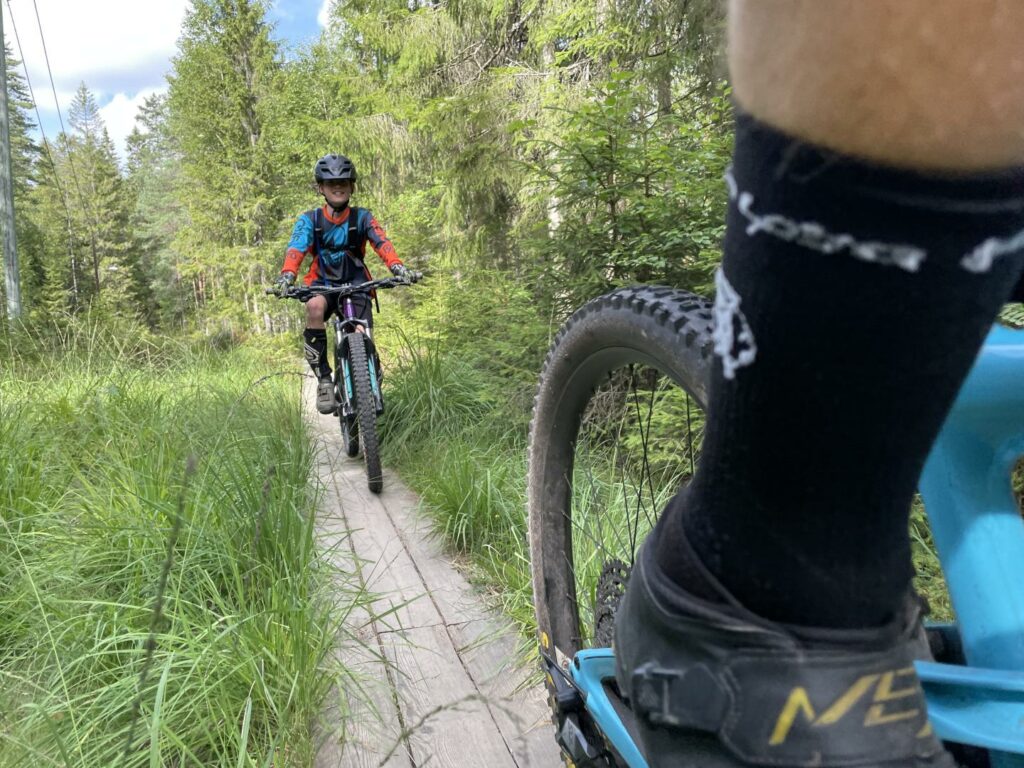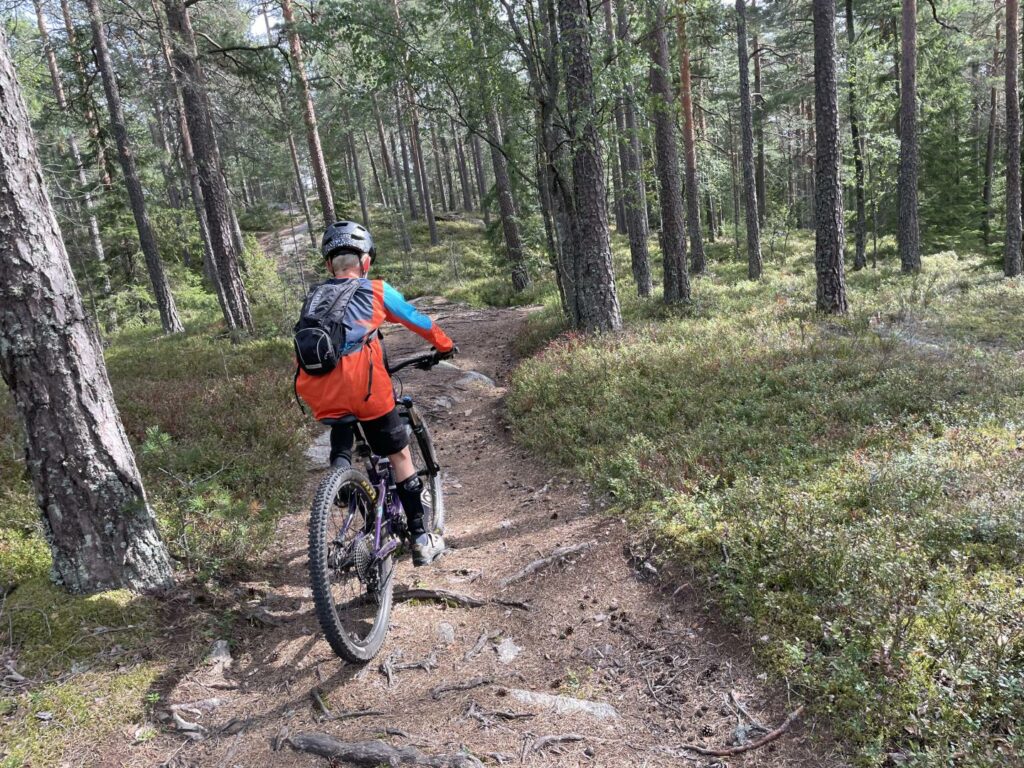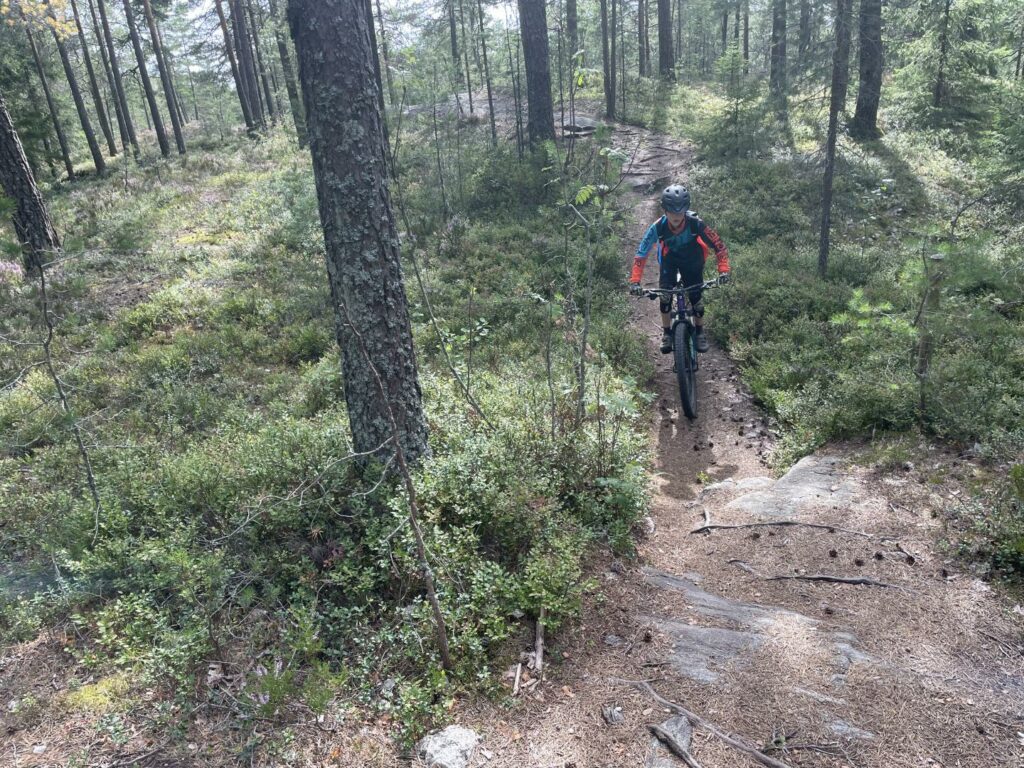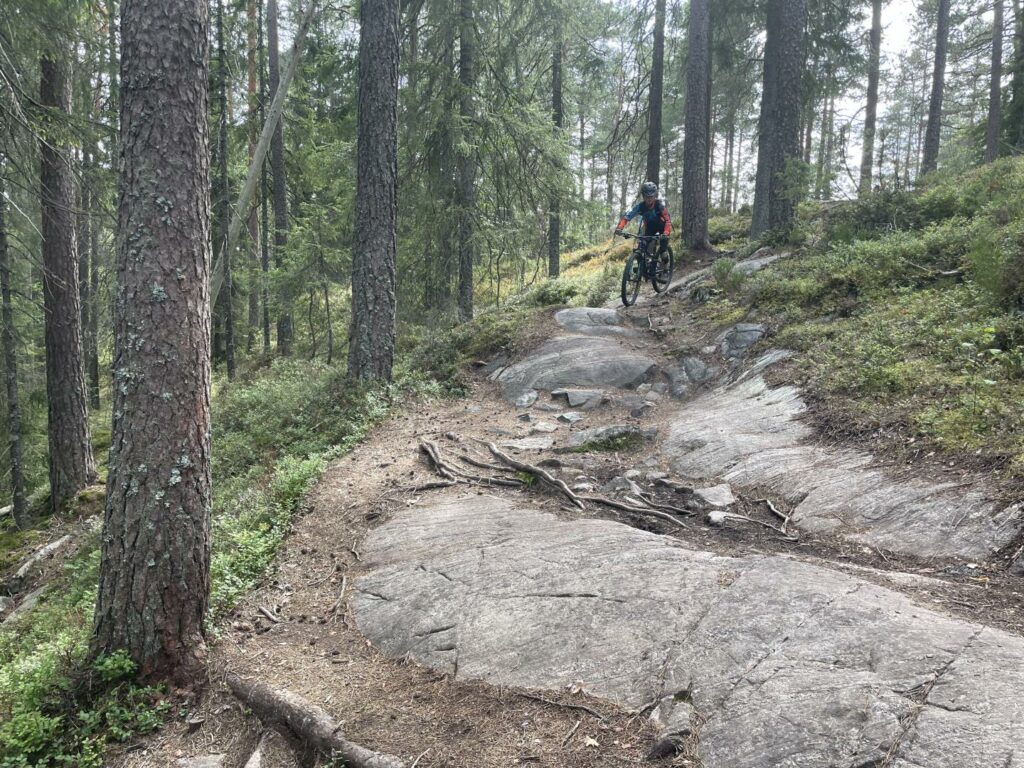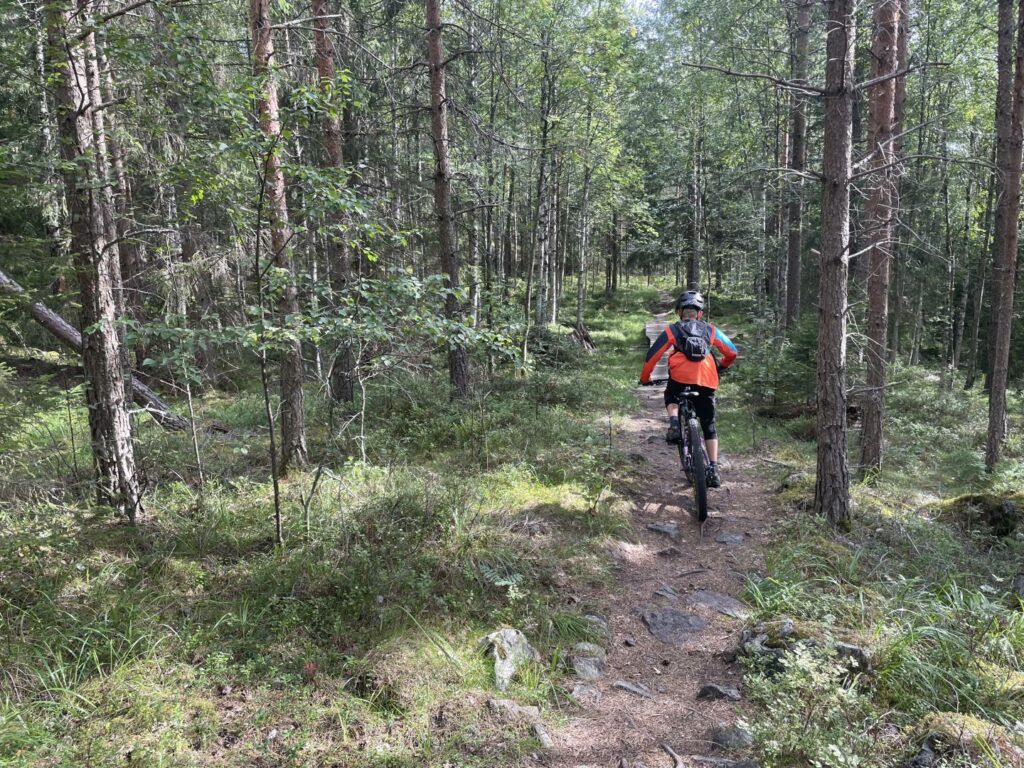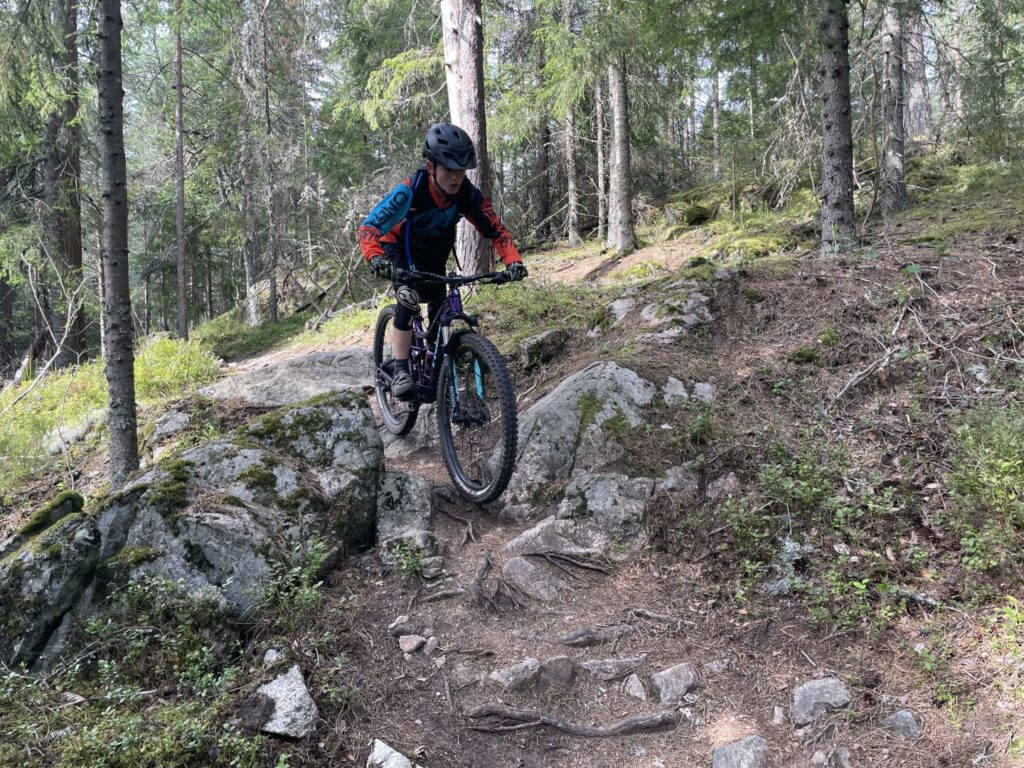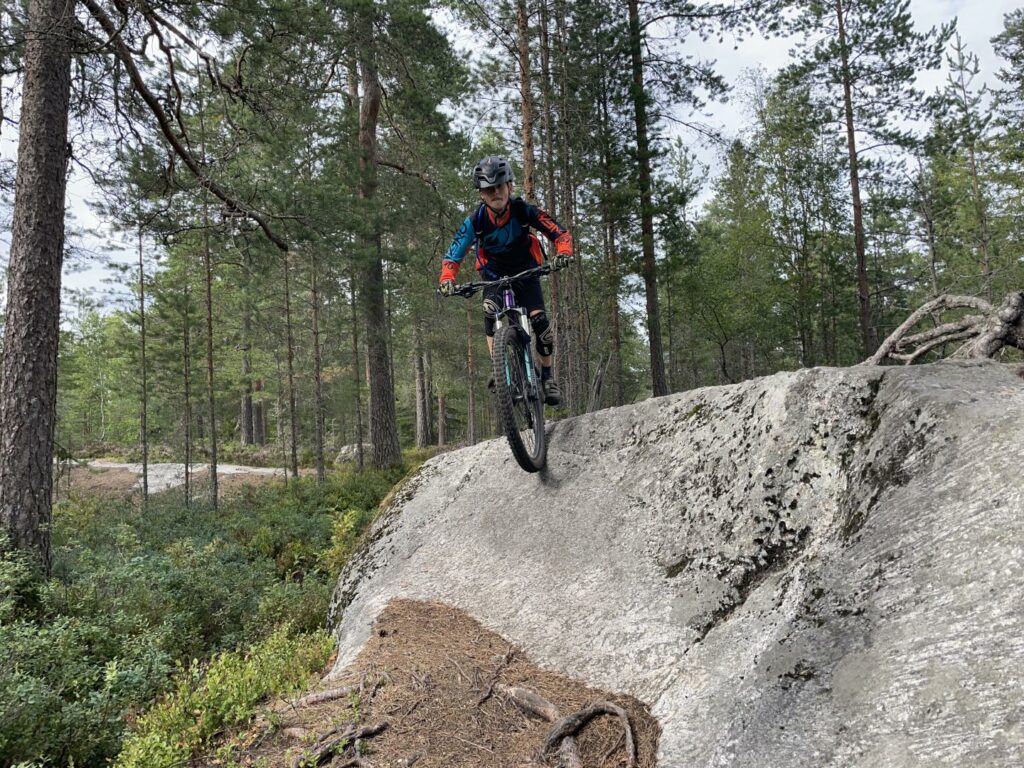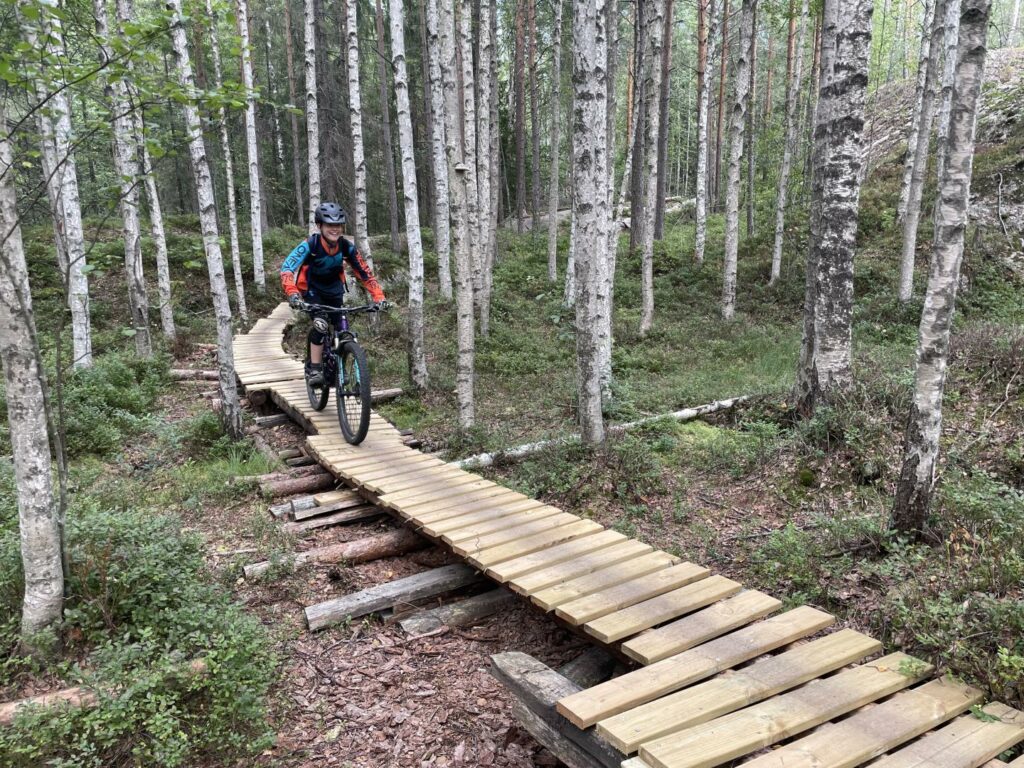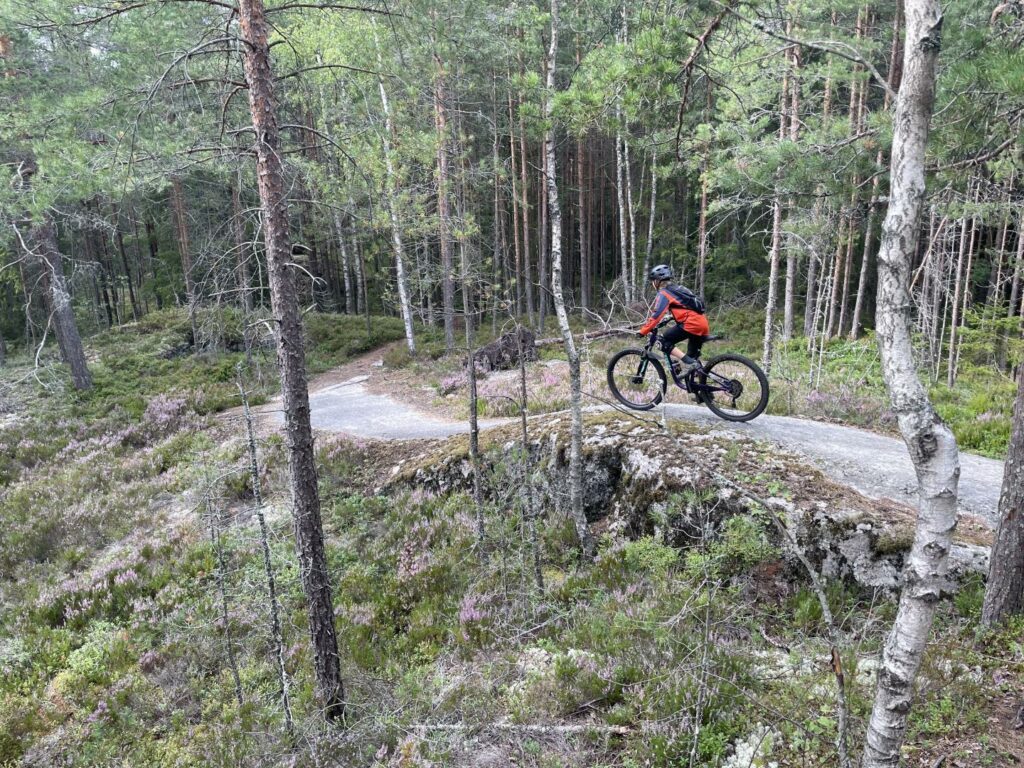 We are done for the day and just in time to pick up Erik arriving from the south of Sweden at the bus station in Oslo. The three of us head for Nesbyen, a couple of hours North of Oslo
Day 3 – Trommenattrunden and Hallingspranget in Nesbyen, Norway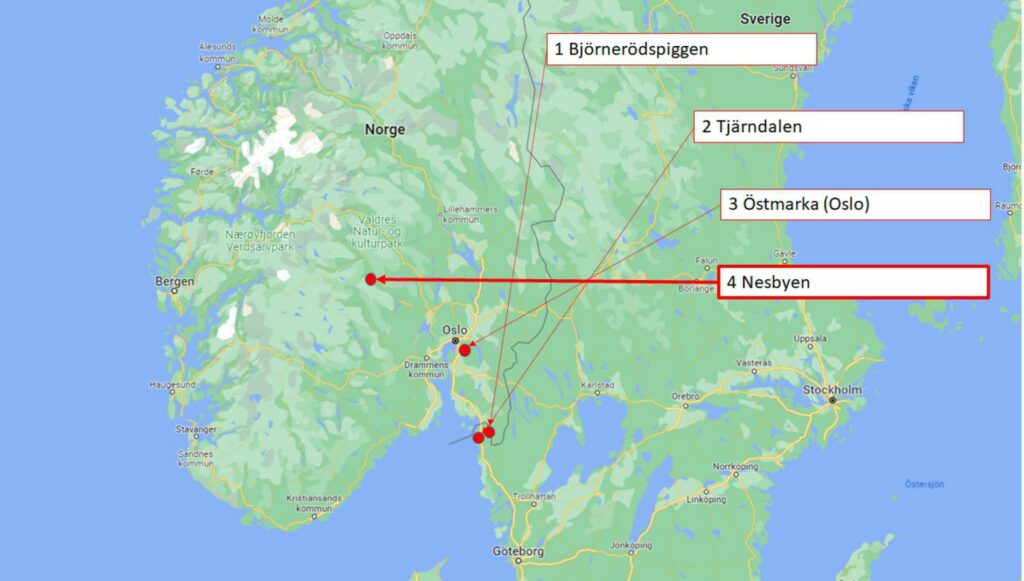 I have heard so much about the riding in Hallingdal and specifically Nesbyen. Such a nice feeling finally being here and with the sons. We aim for some high alpine riding on the Trommenattrunden (marked black on Trailforks). We used the car to get far up the mountain and start biking at "Nystølkroken Kafè".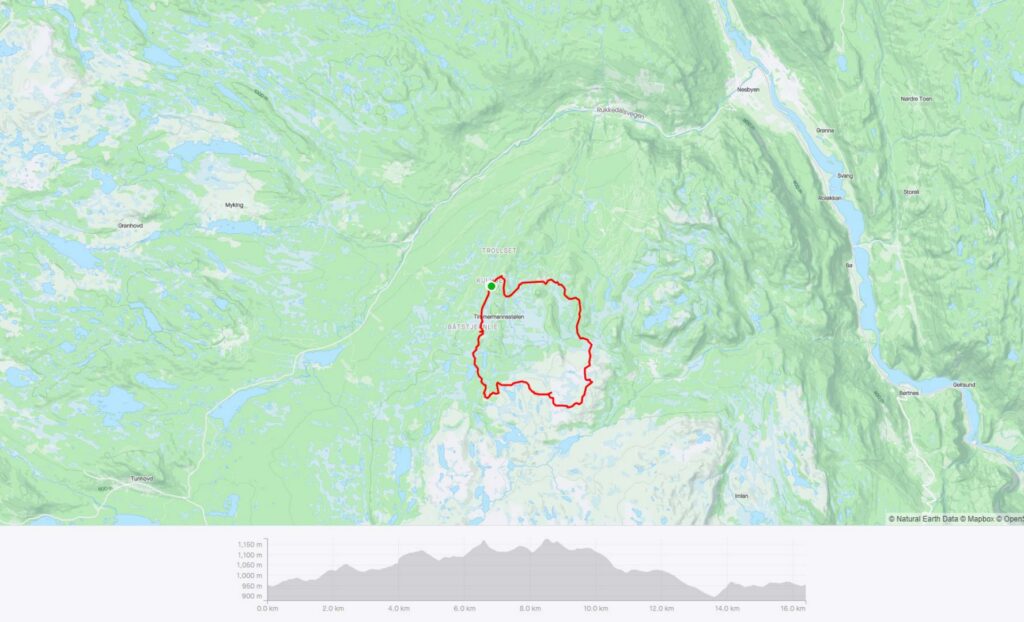 What can you say… Couldn't ask for better conditions. This is magic.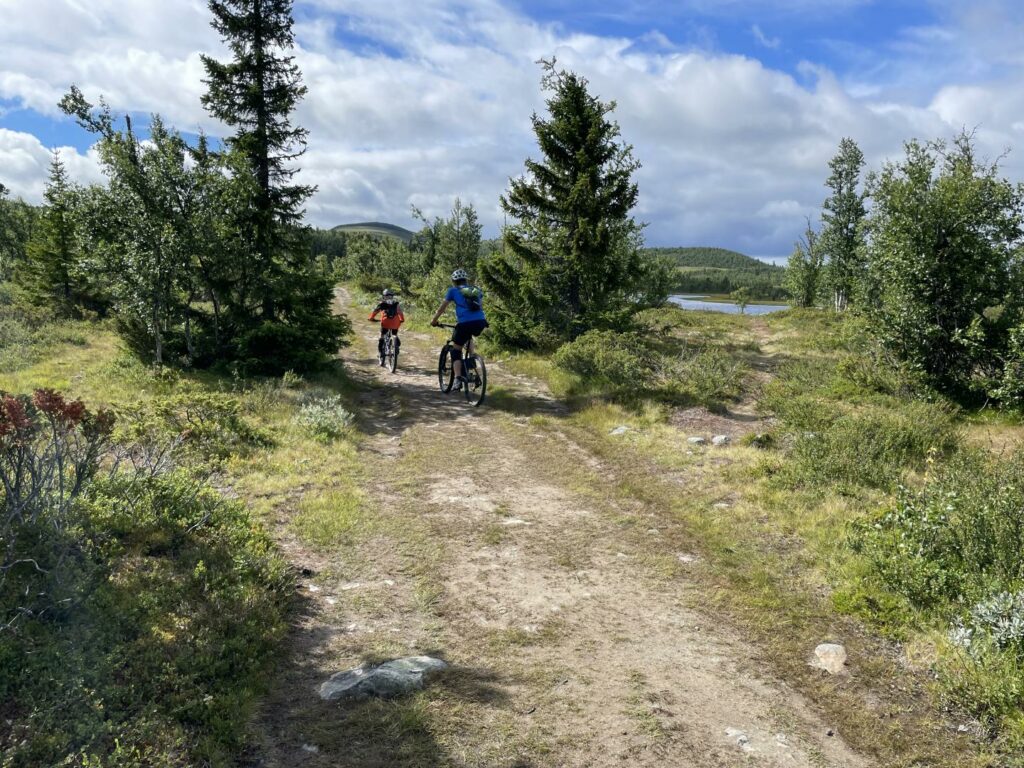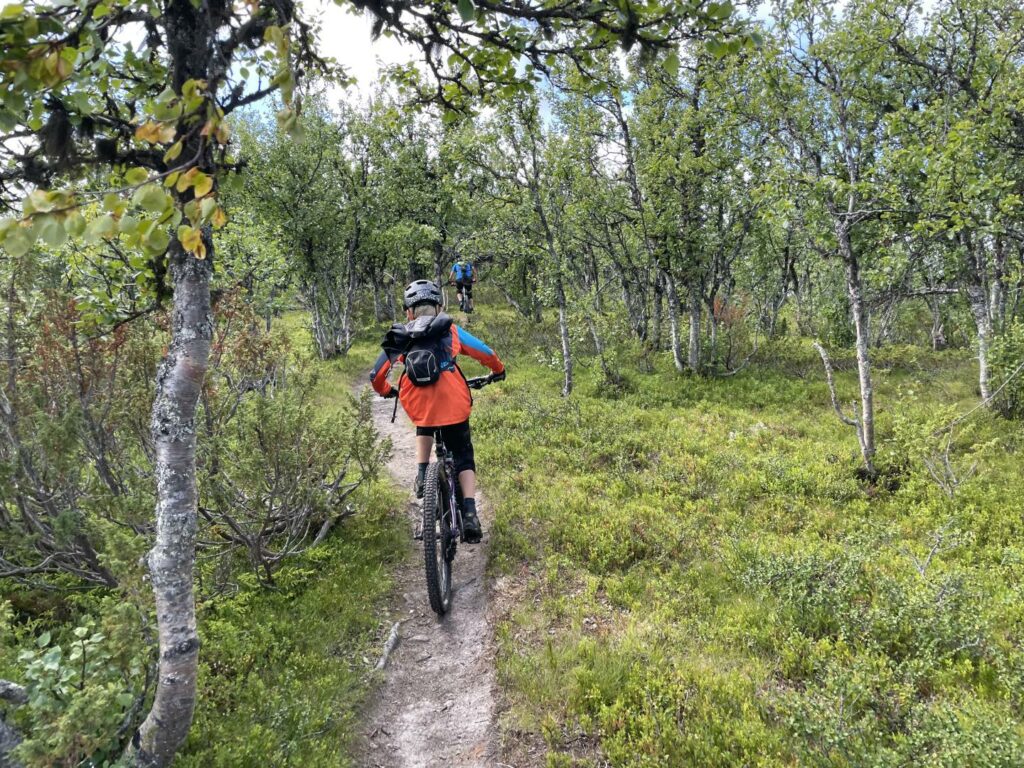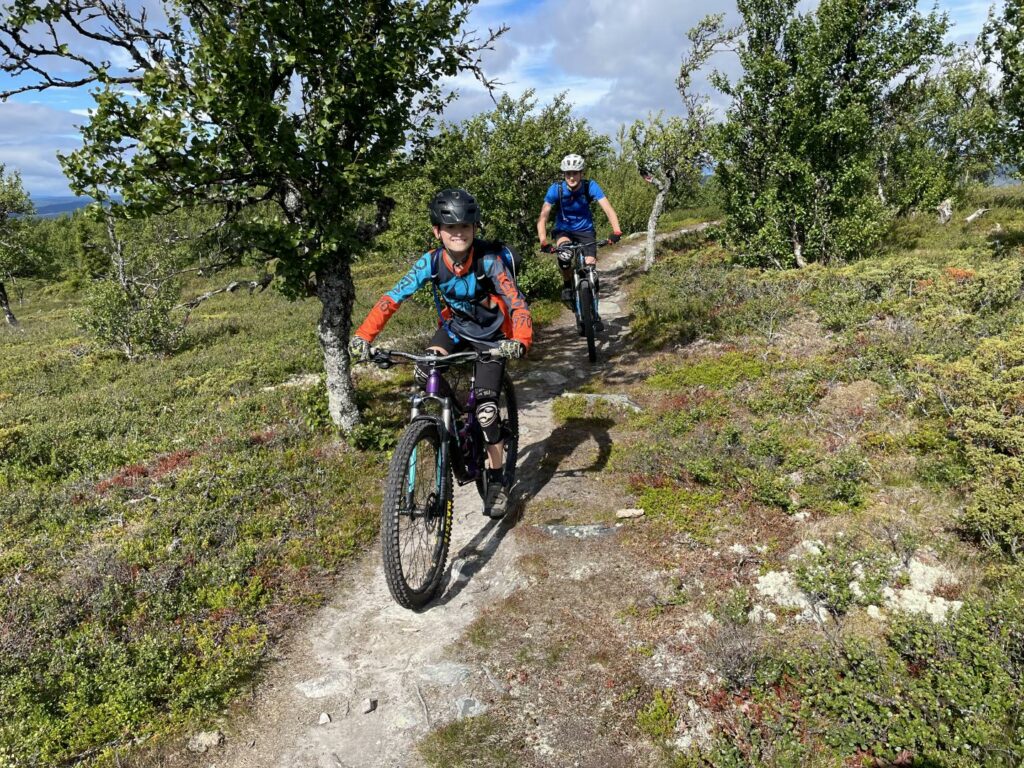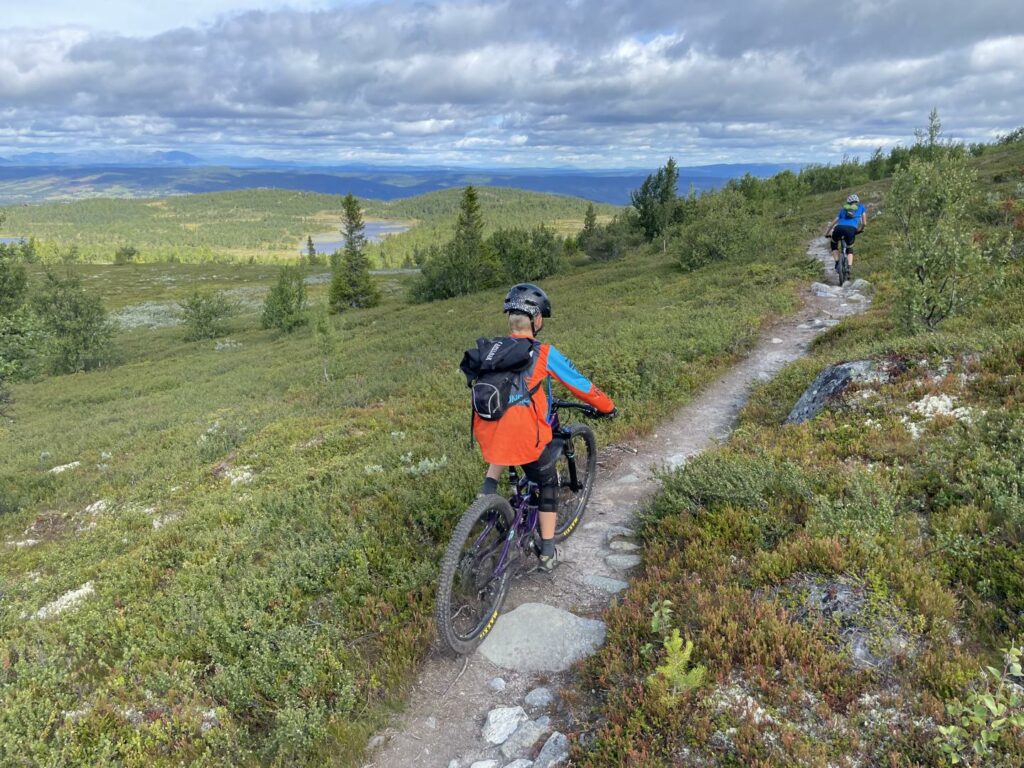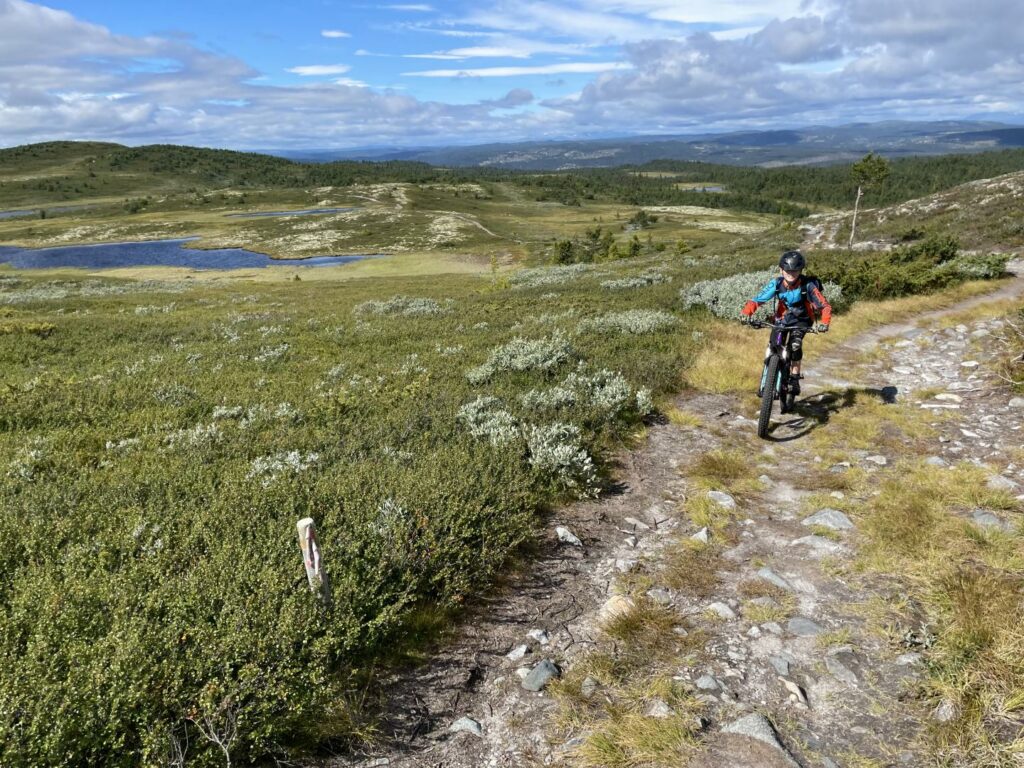 We reach Trommenatten at 1174 meters. It's windy but not cold. Hard to spot, but there are reindeers grazing out there in the magic landscape.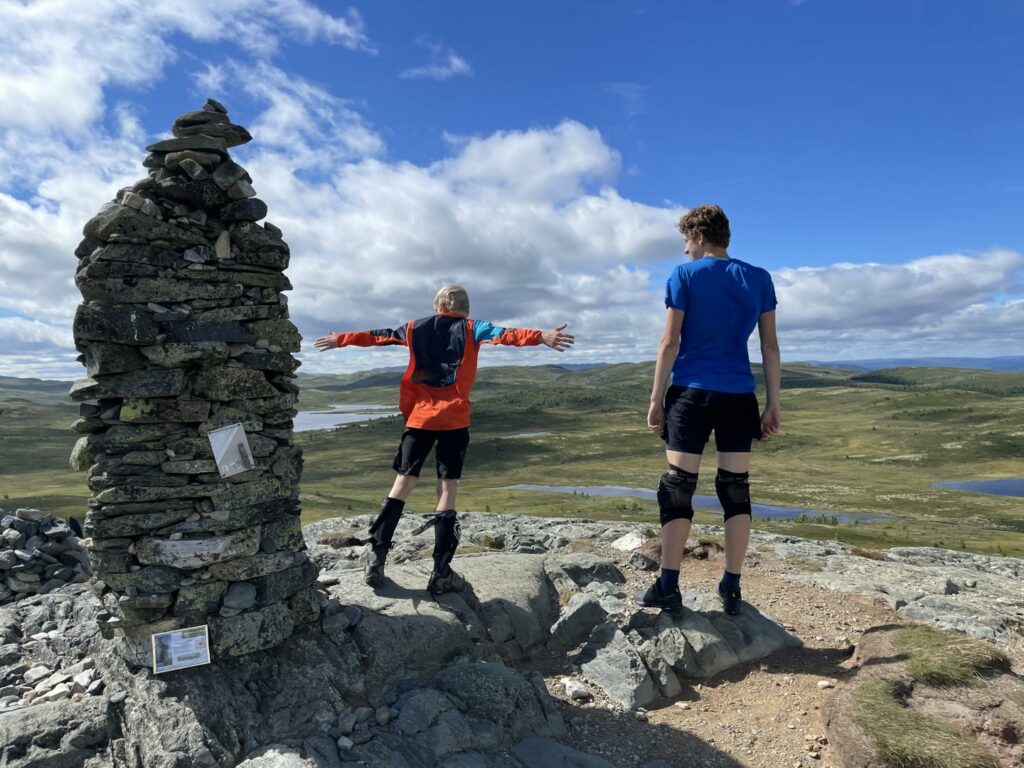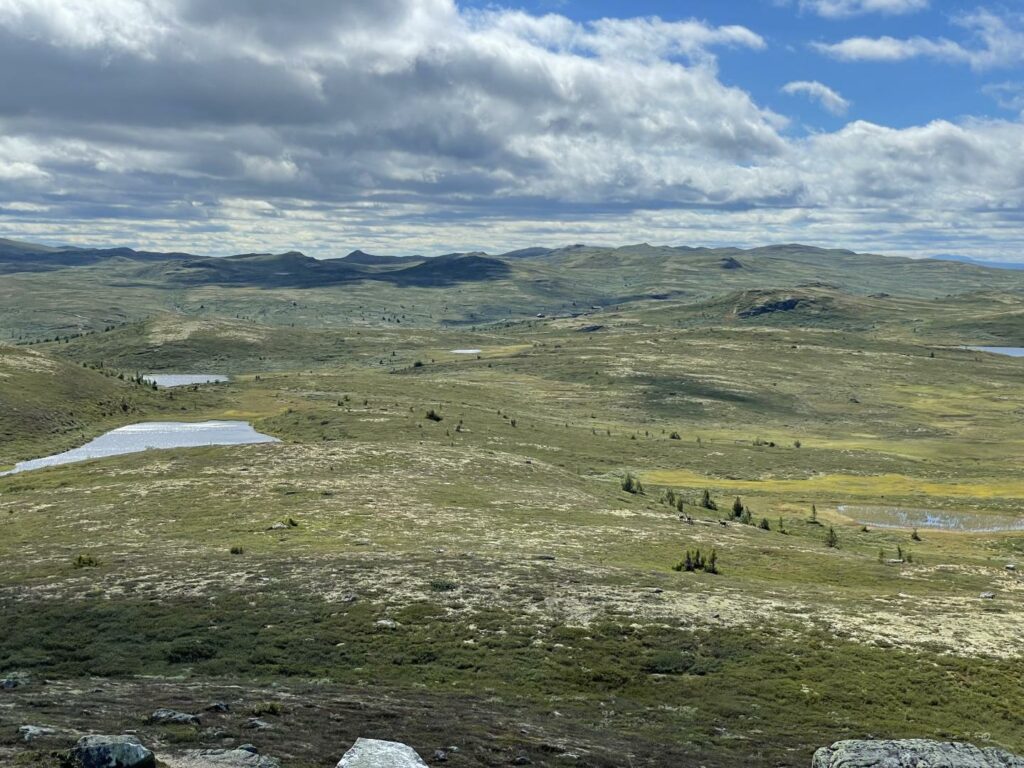 We continue on this heavenly trail, only stopping to enjoy views, the air, some Arctic bramble (Arctic raspberries)… well and stopping for other reasons too…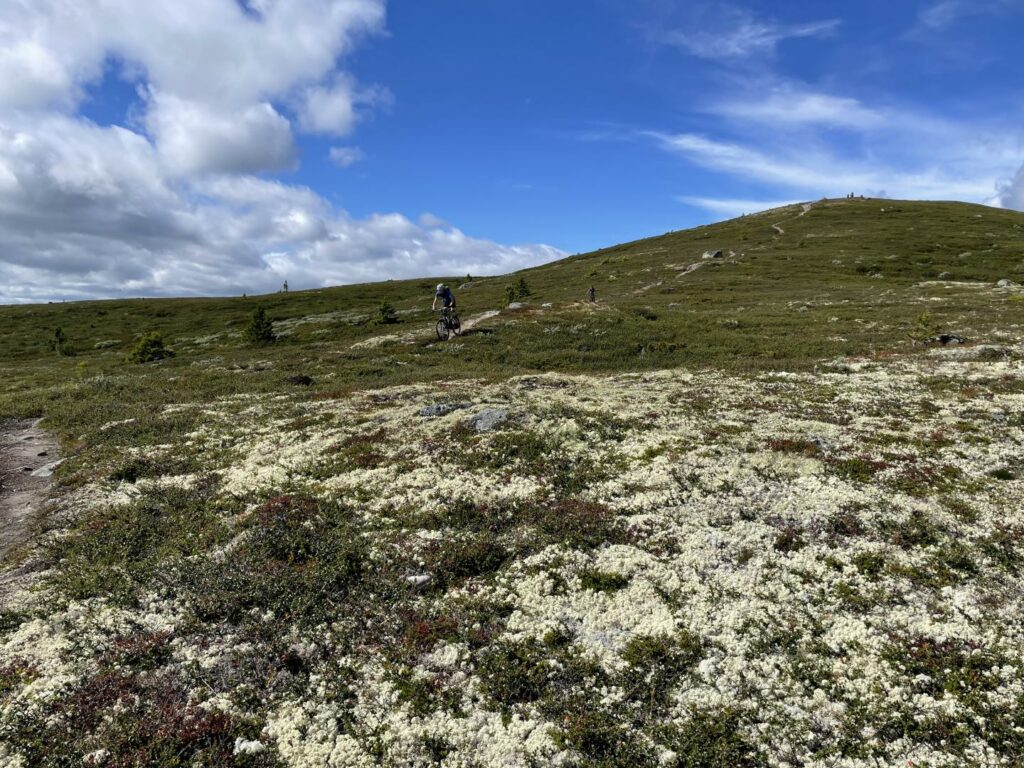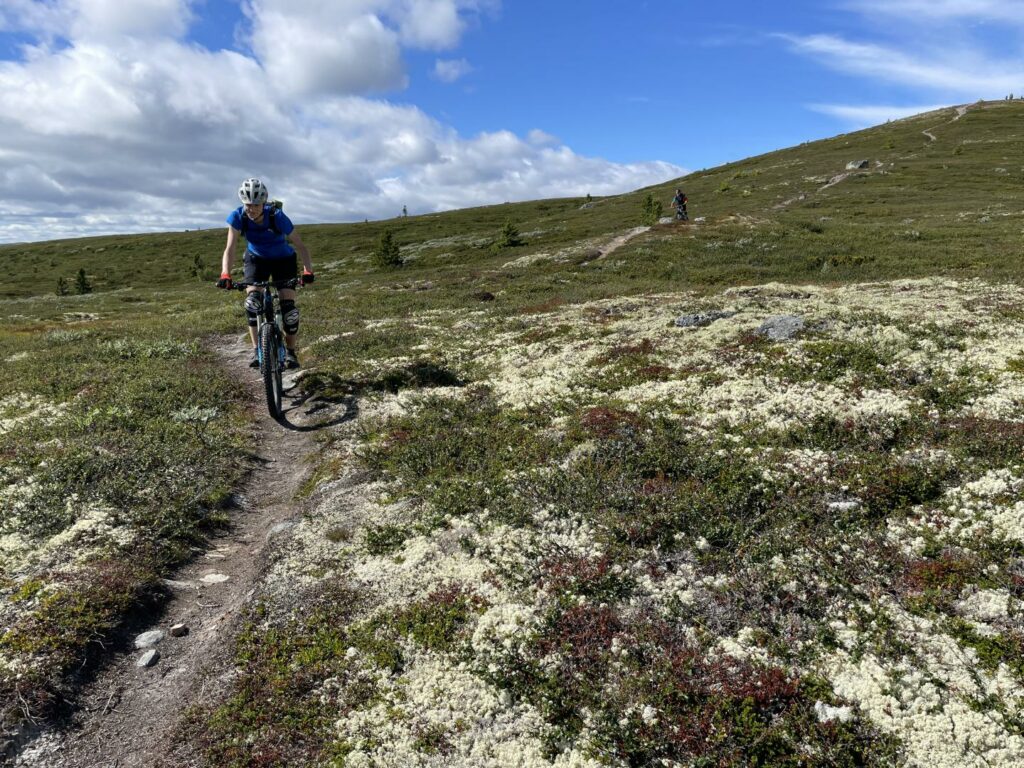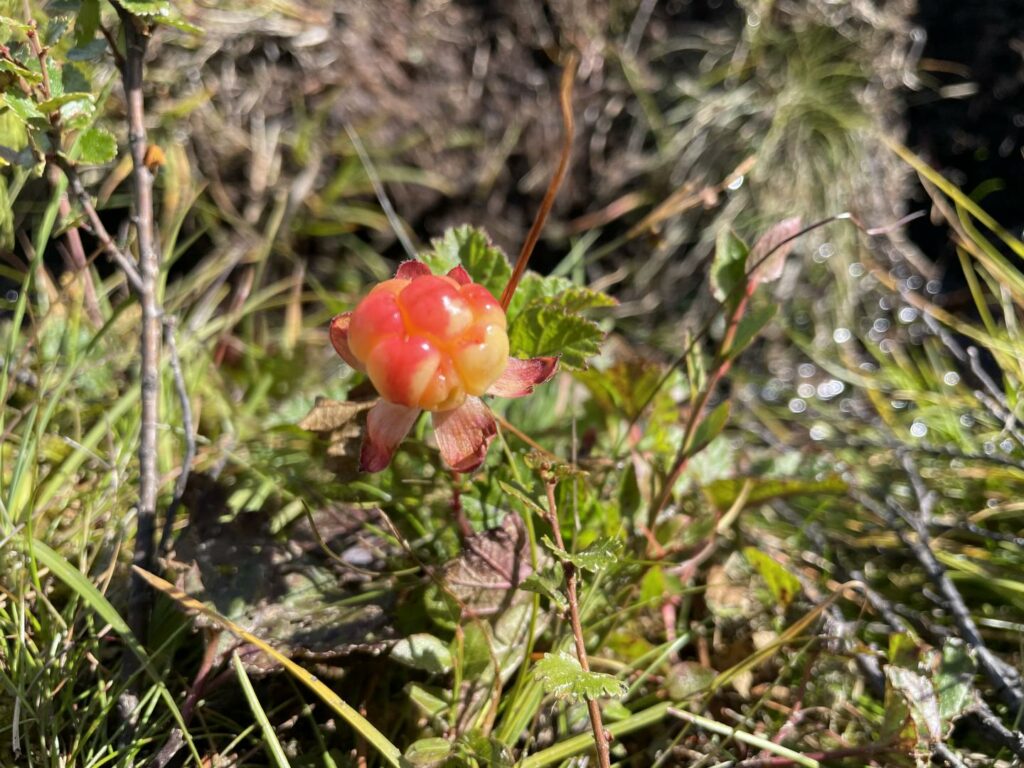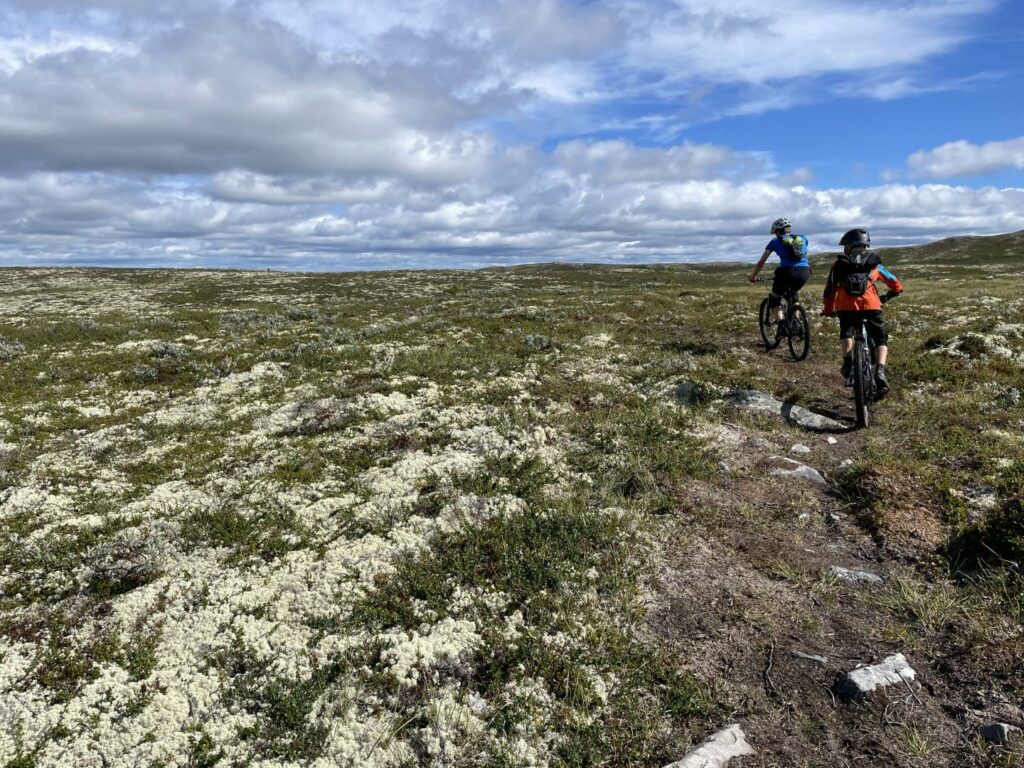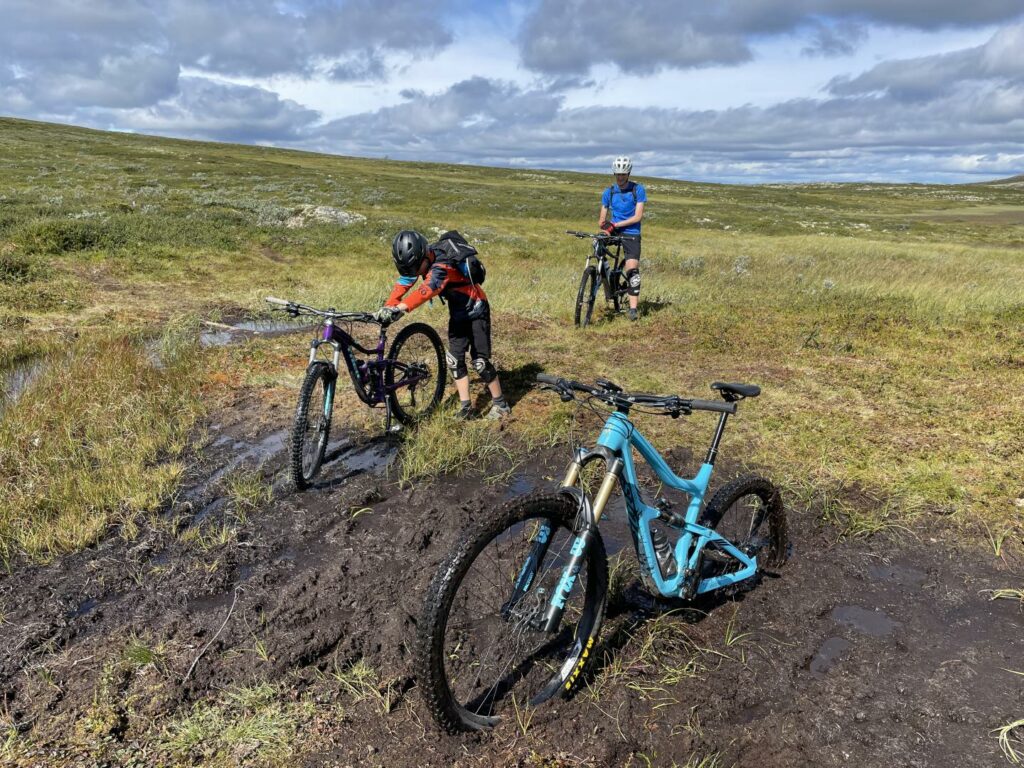 Short push bike up to Smylifjell at 1180 meters, and then just more of the perfect trails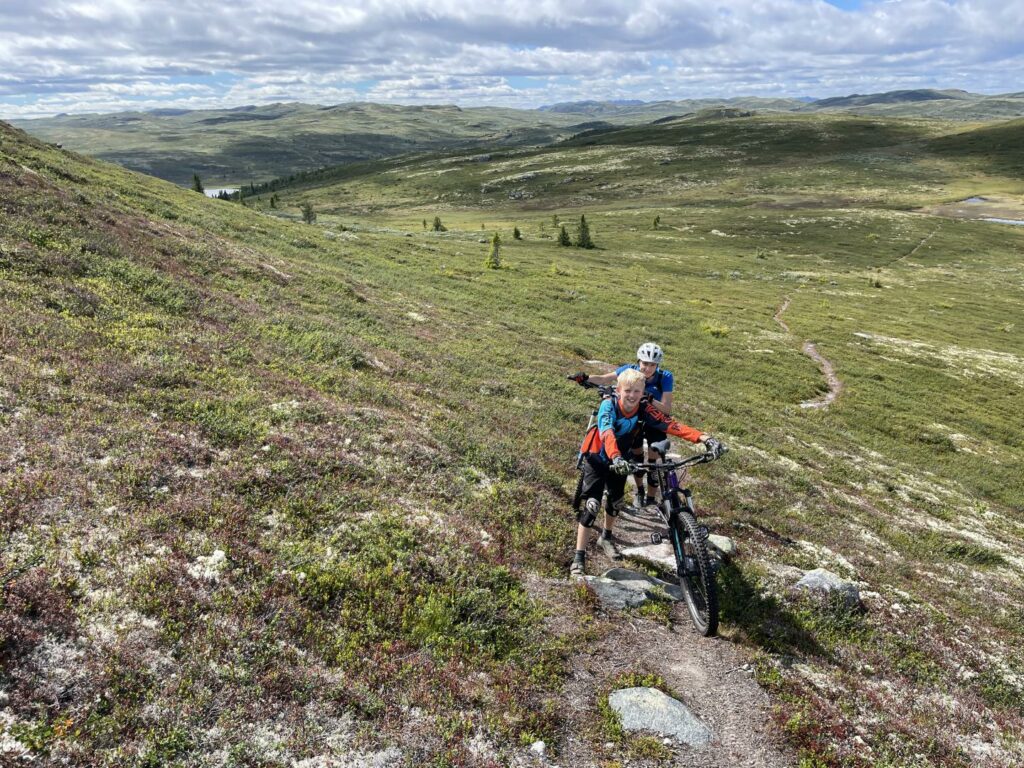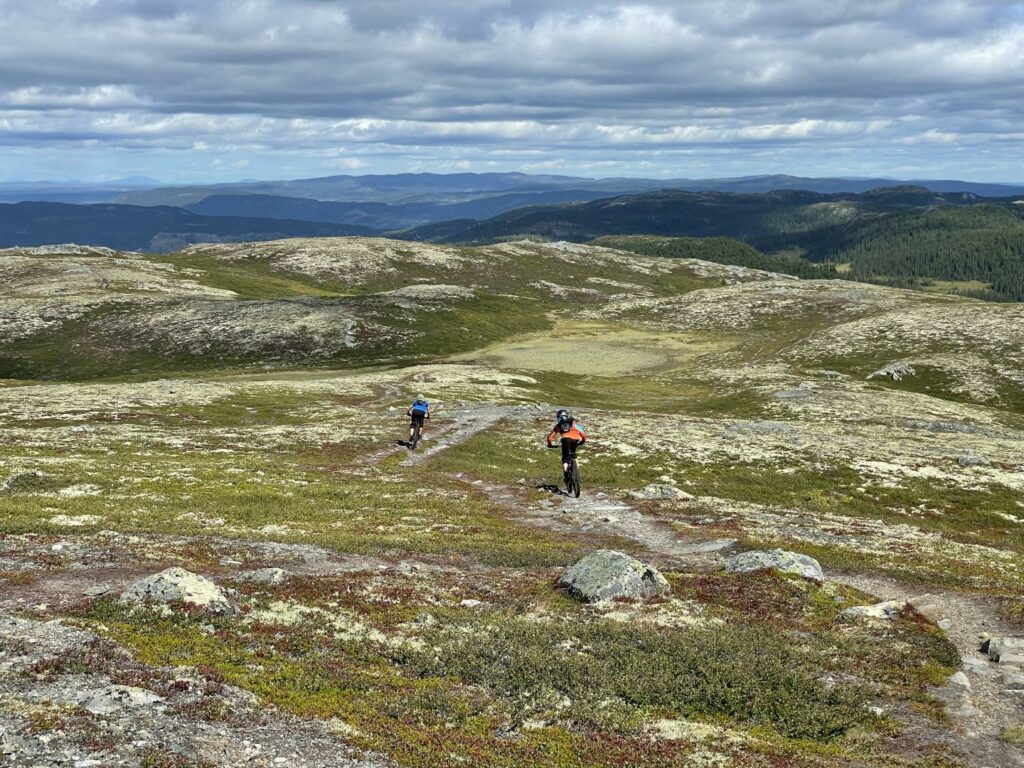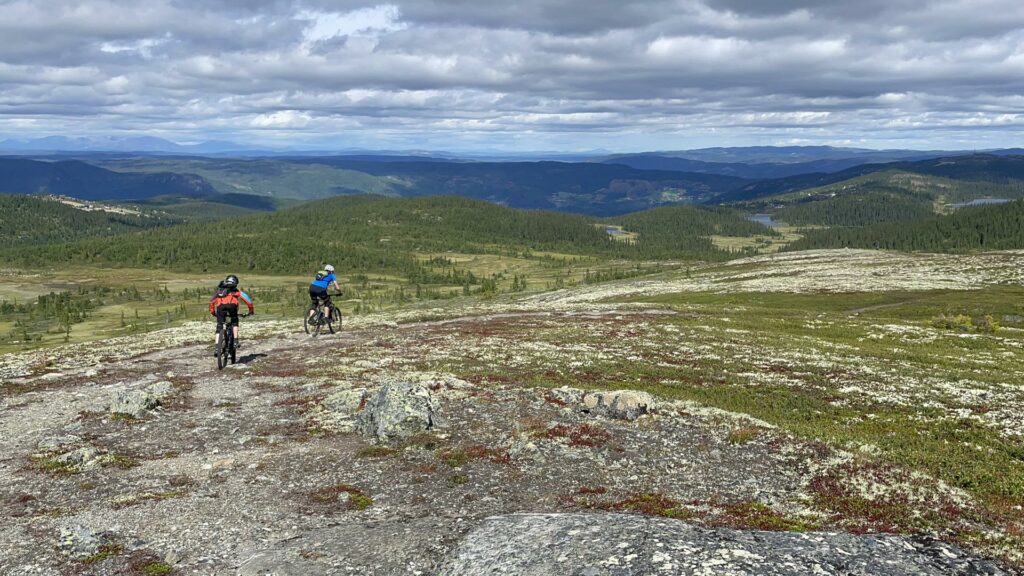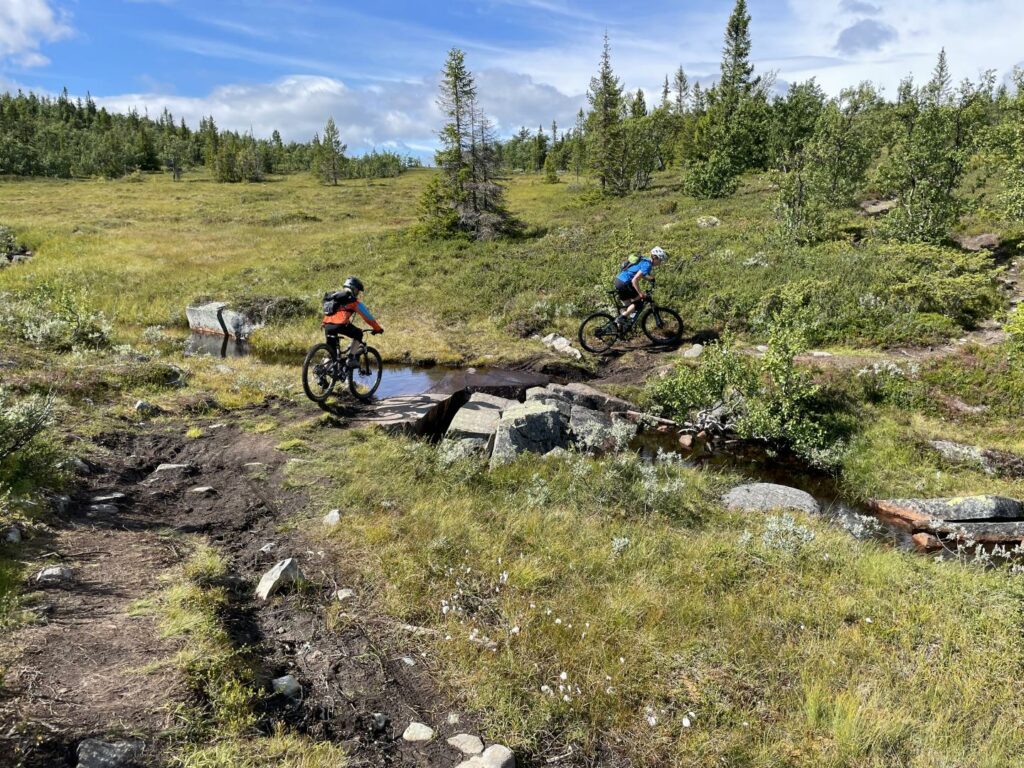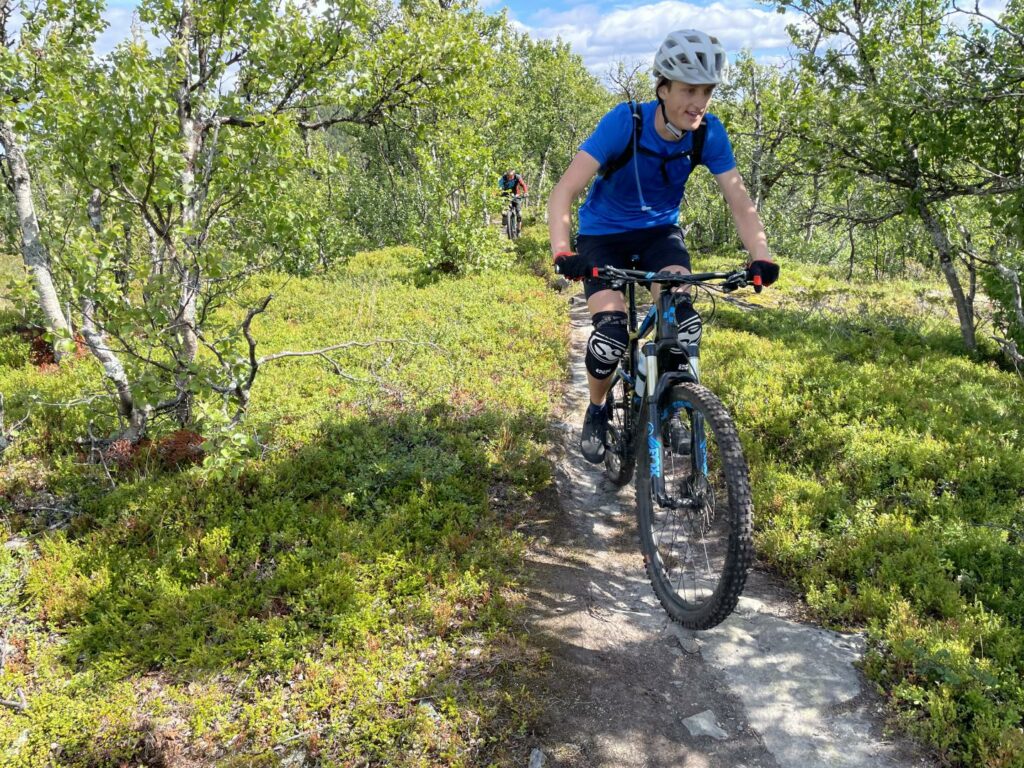 Some energy and we manage some climbs getting back to the car. All in all 600 meters of climb and very technical – pretty impressed by the boys' skill level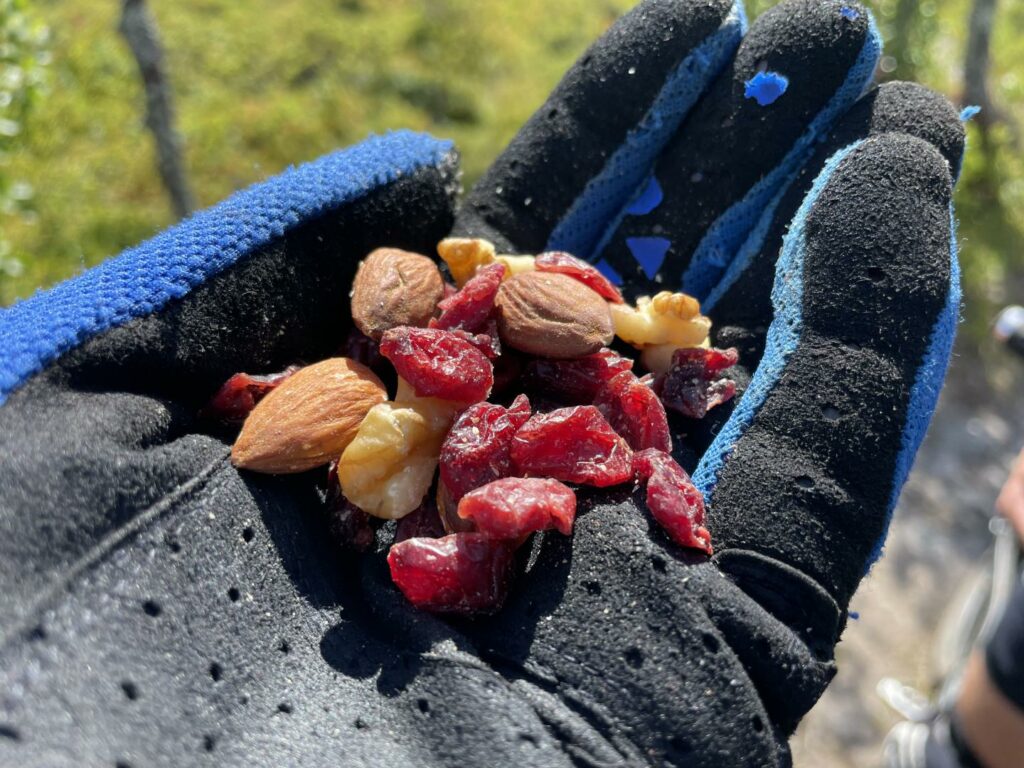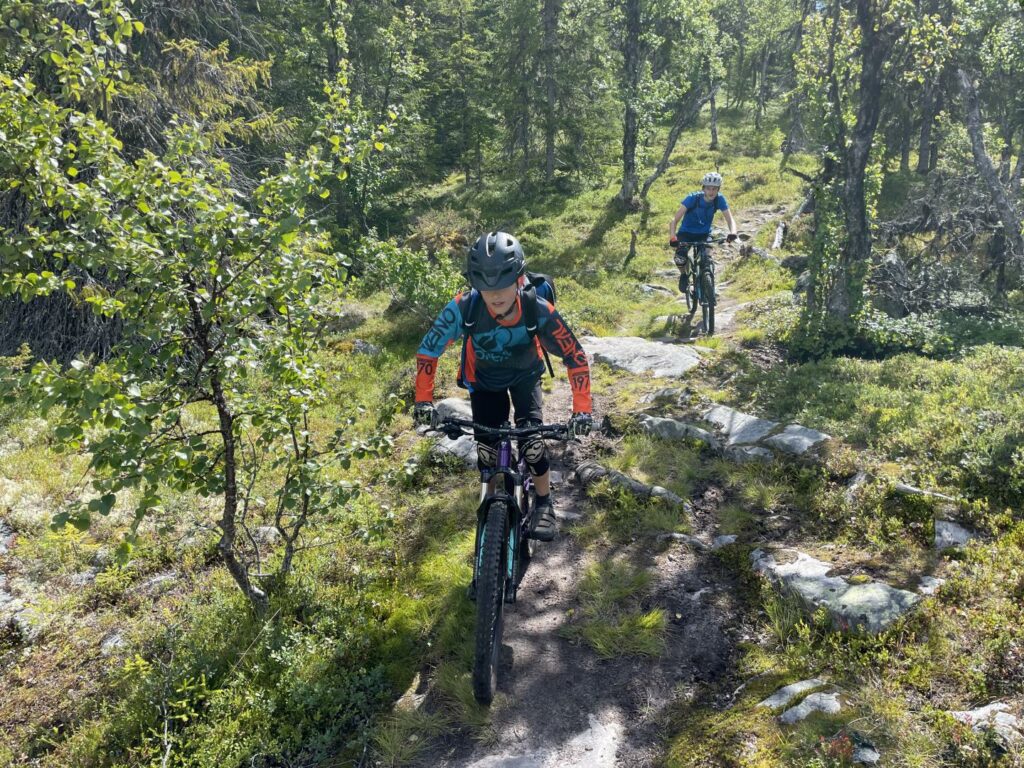 Once back at the car we have a break and drive to the start of Hallingspranget – the 17km long flow track taking you all the way down to Nesbyen. Hallingspranget is a machine-built family flow track with approx. 140 meters of climb but 1040 meters of drop. It's not fun if you are used to red/black flow tracks but it's an amazing build with amazing views. In between there are some sections worth exploring if you look for cooler lines.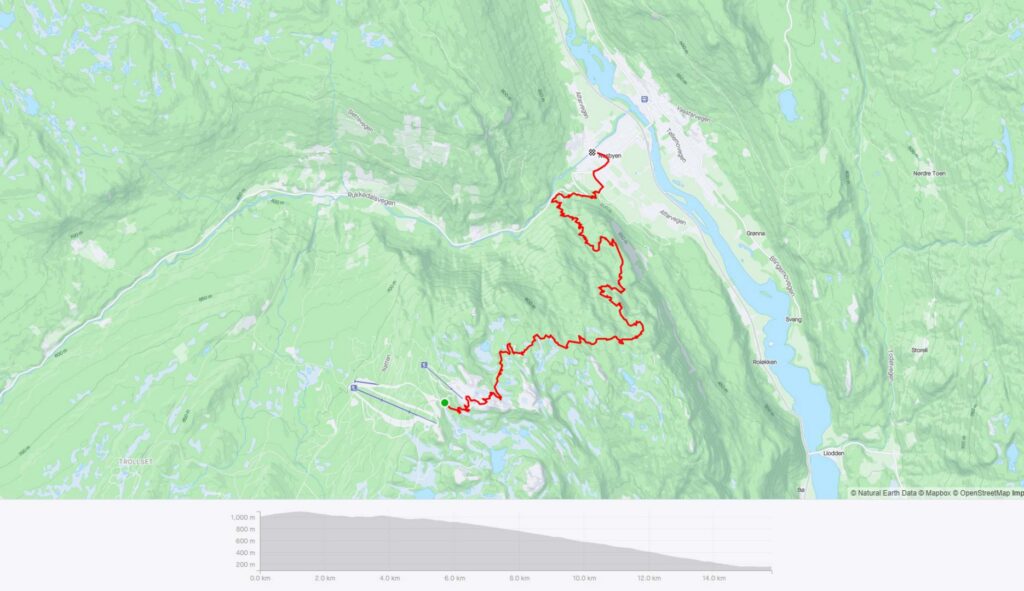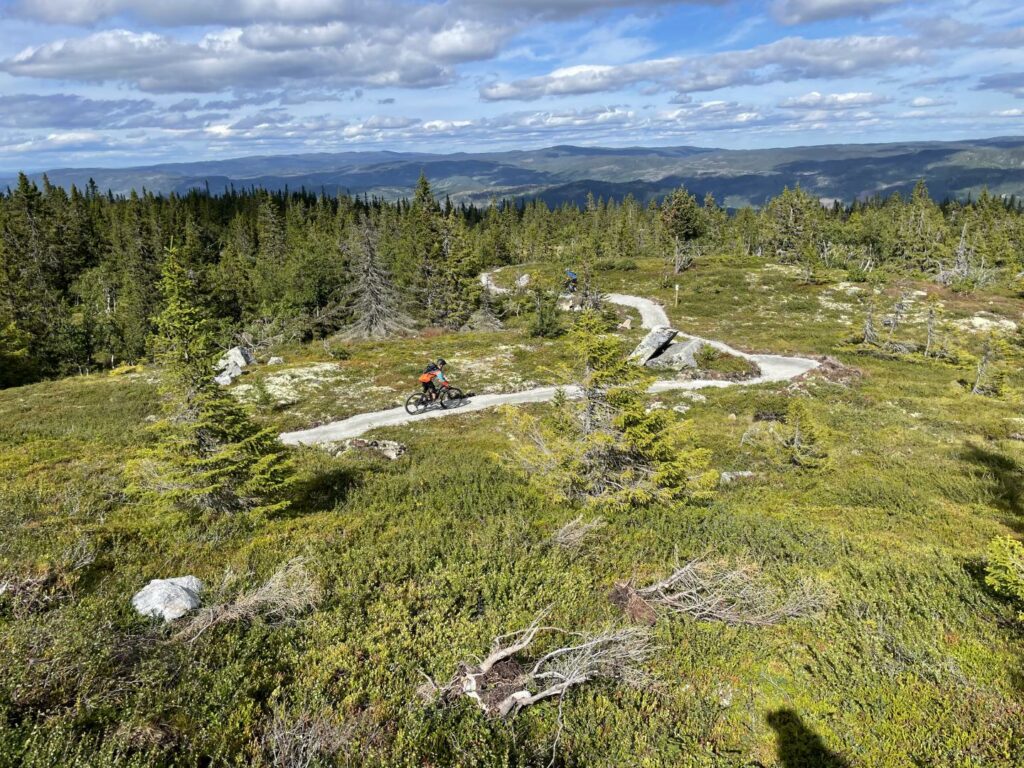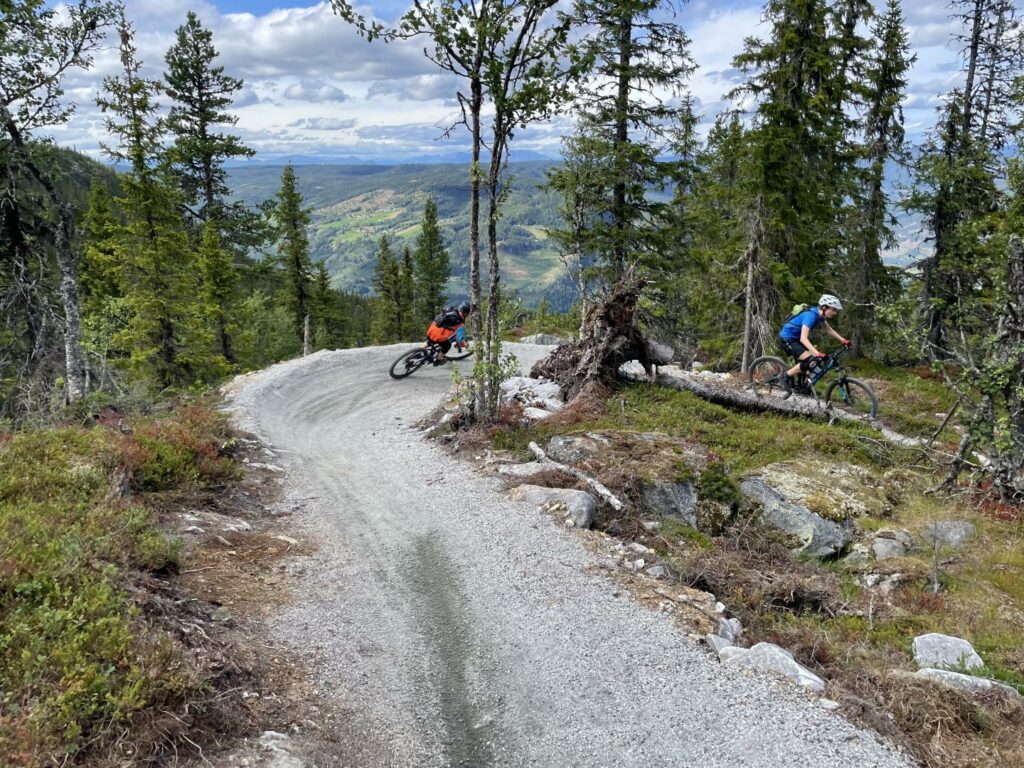 I realize that it will be very tight to reach the last shuttle up the mountain to pick up the car, so I leave the kids. Race down the rest of the trail and as I approach the tourist info office I see the bus starting to move but manage to get the attention of the super nice driver that stops and pick me up.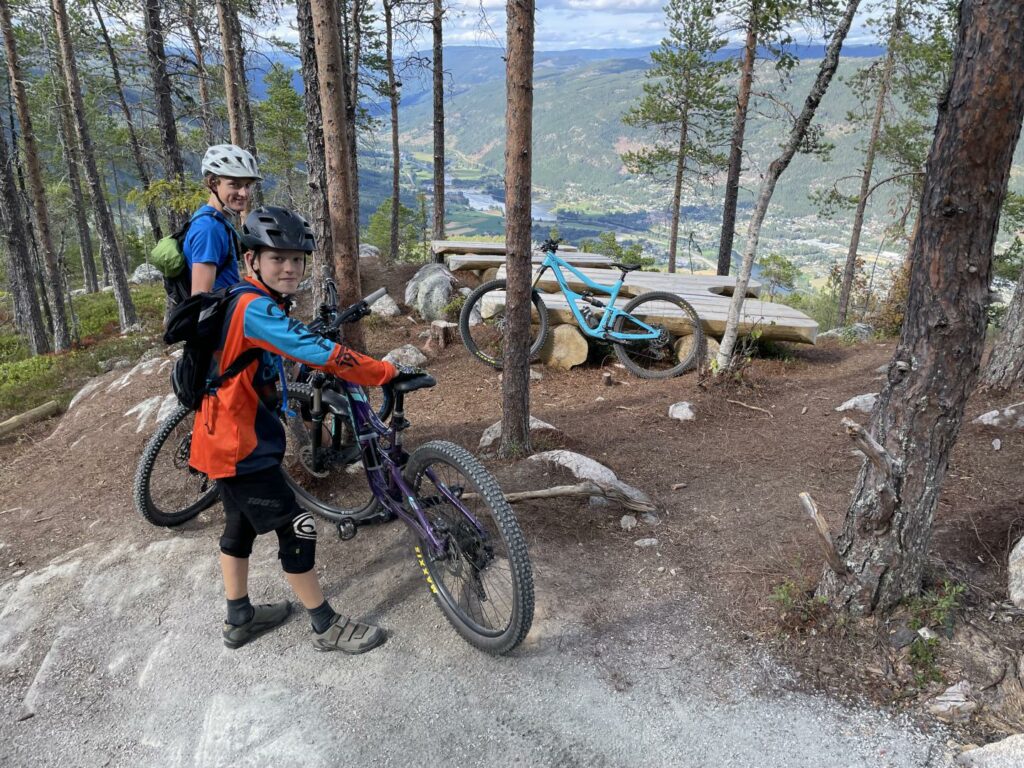 Pretty cool shuttle…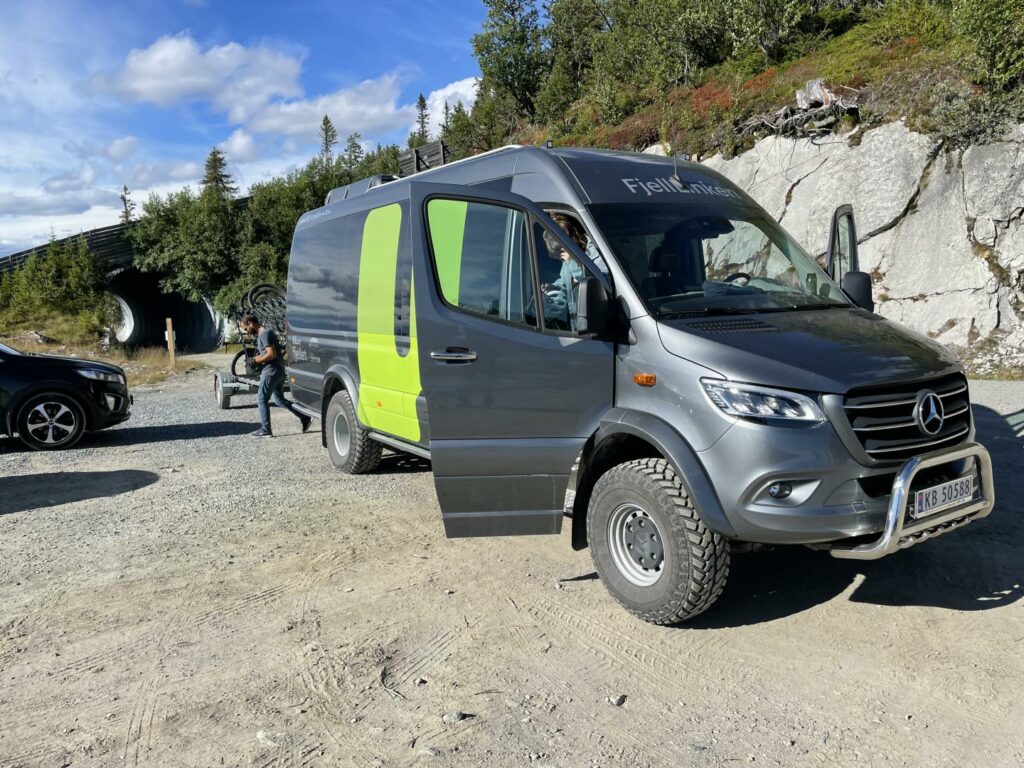 Day 4 – Østsida in Nesbyen, Norway
It's shuttle day 😊
Still in Nesbyen, but now the Eastern side of the town/valley.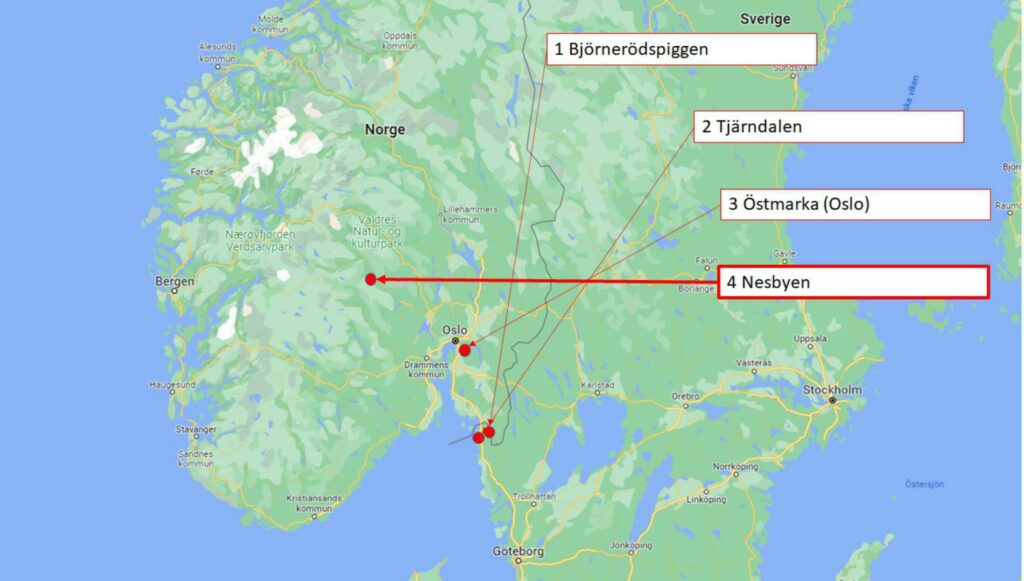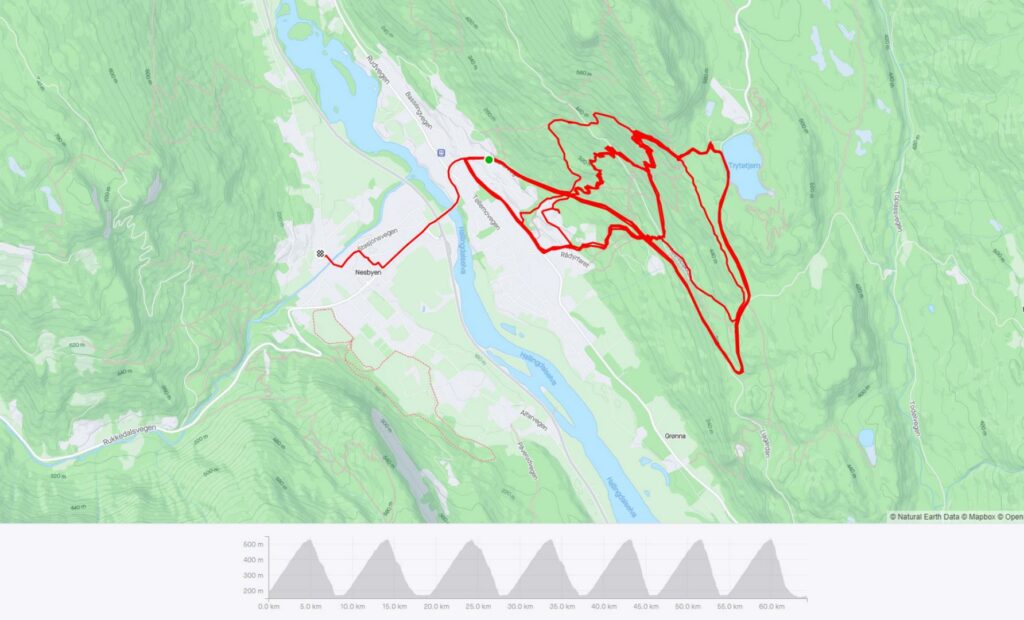 Full face helmets and armor, we are ready for this well known Enduro Mecka.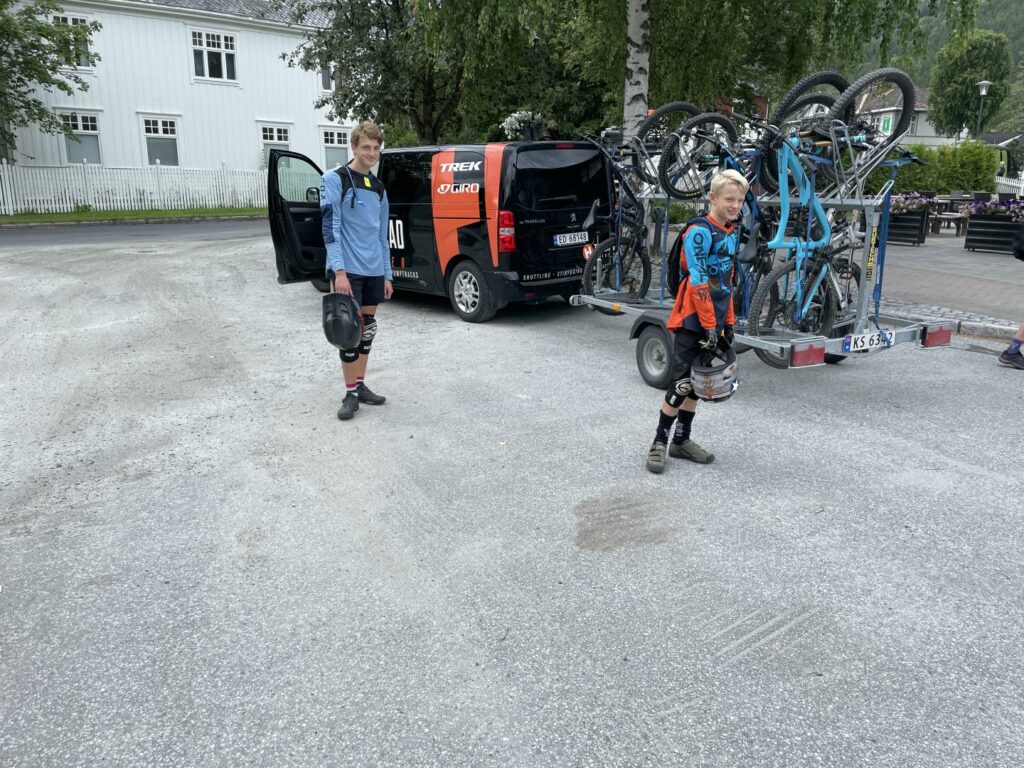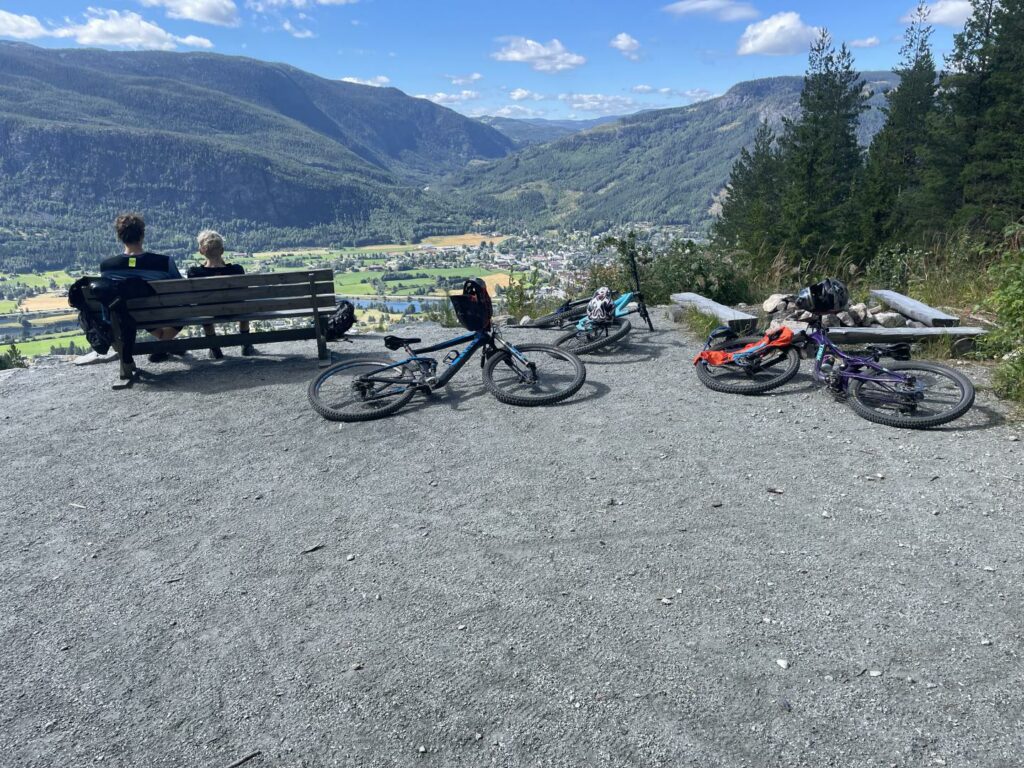 No reason to hold back. We love it.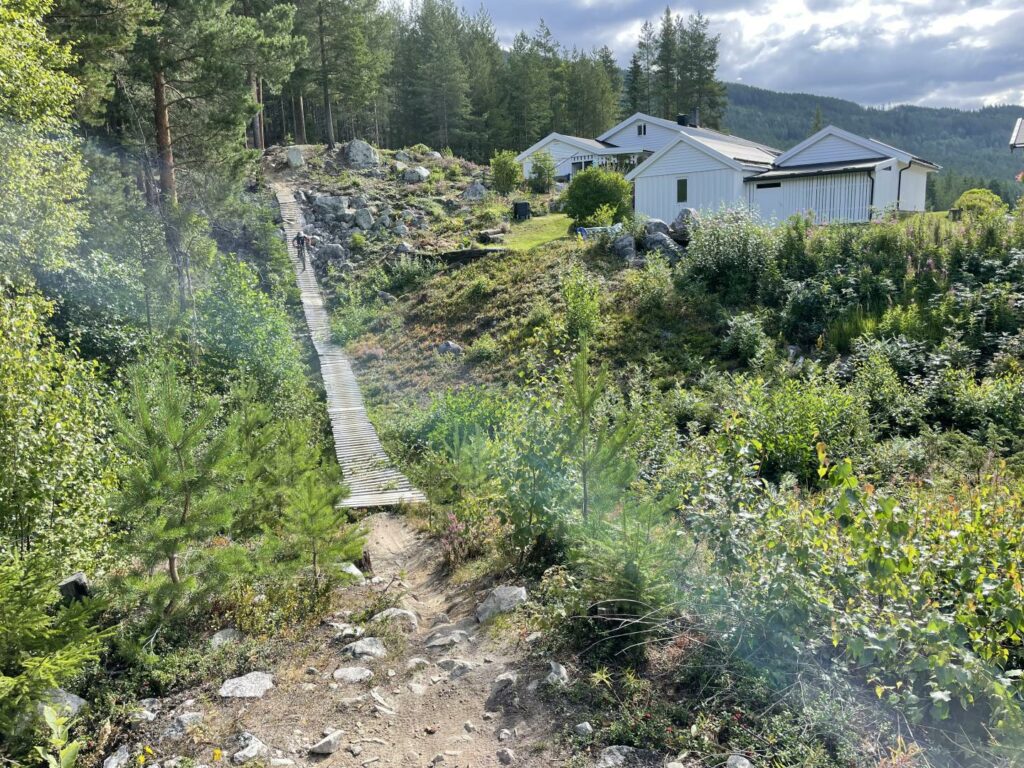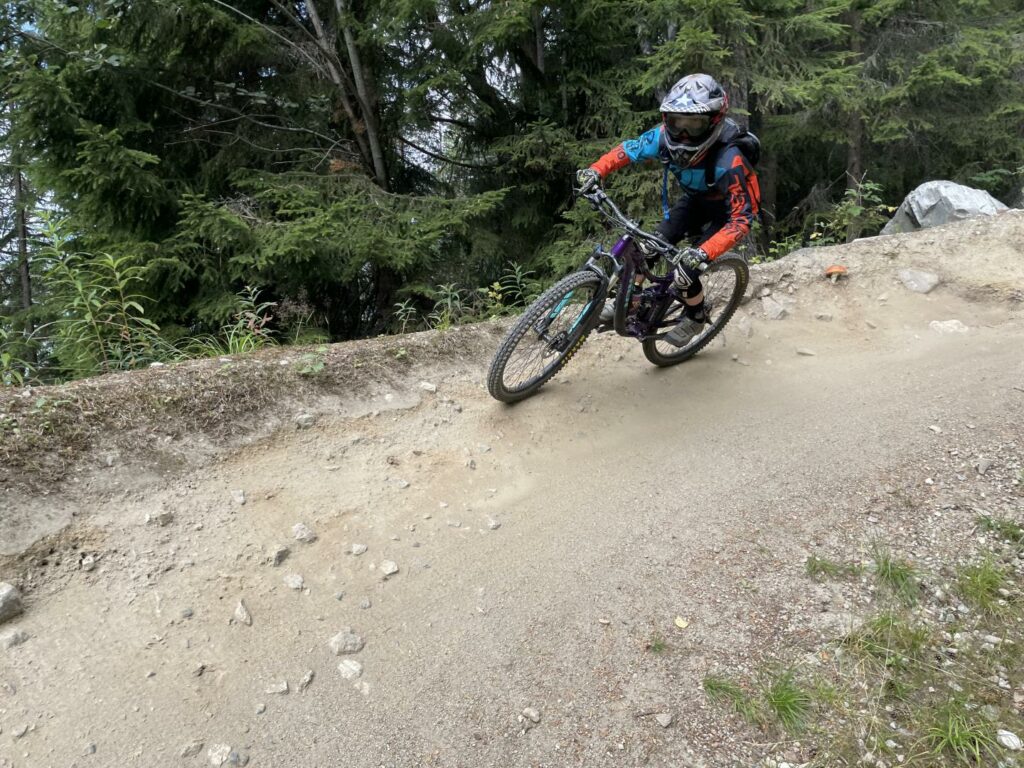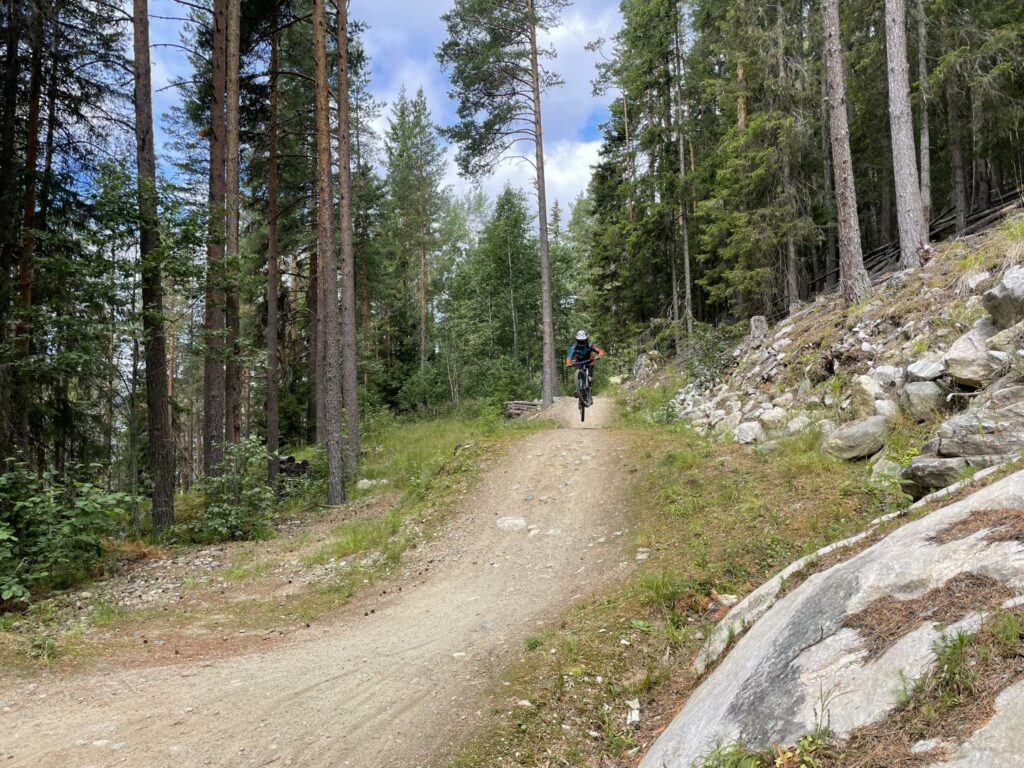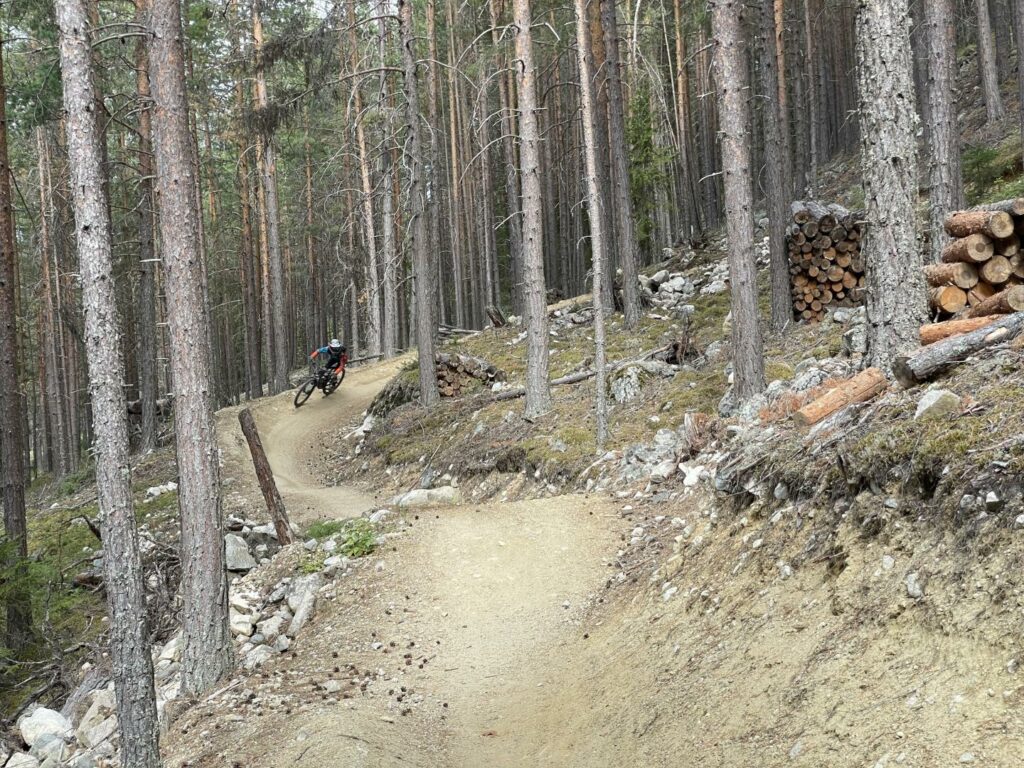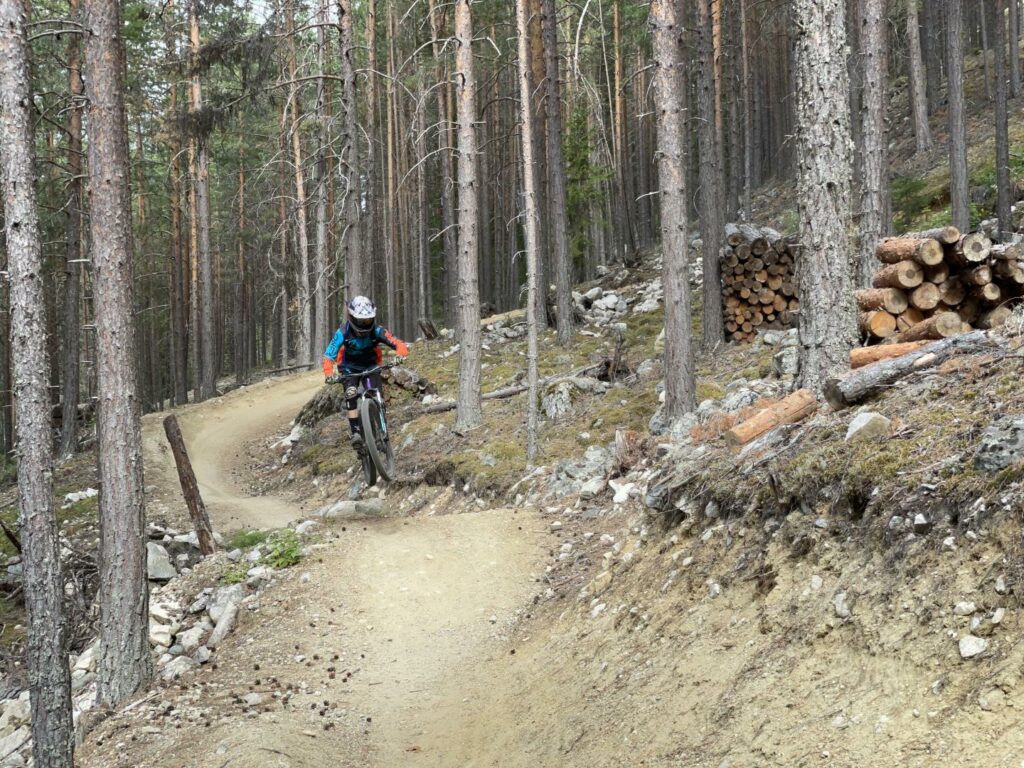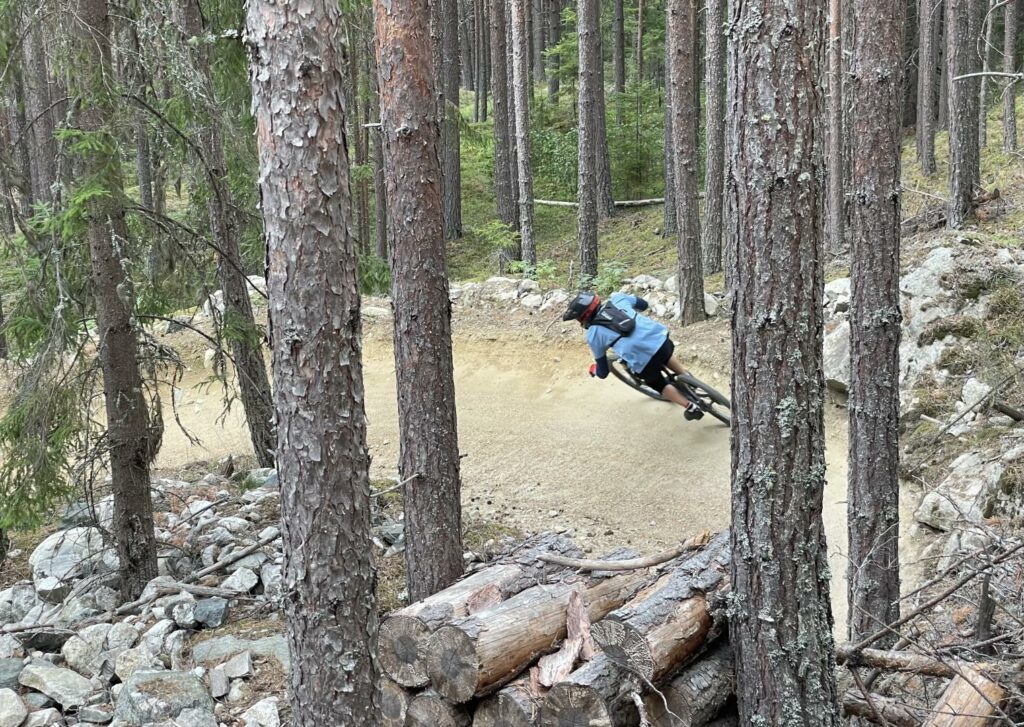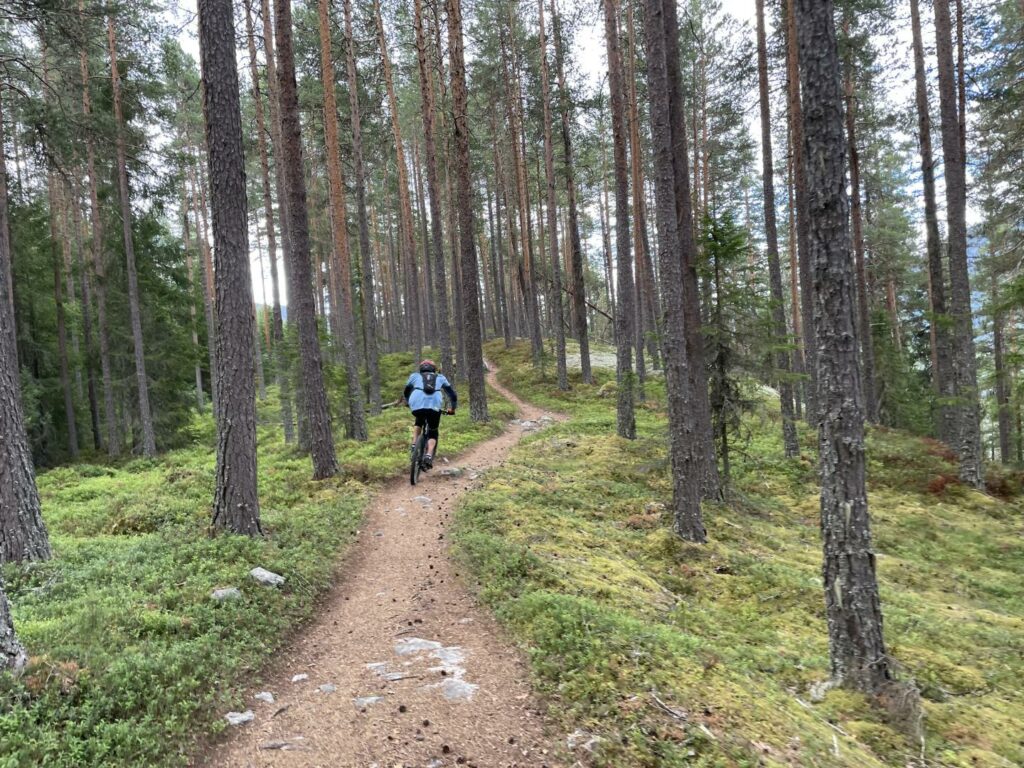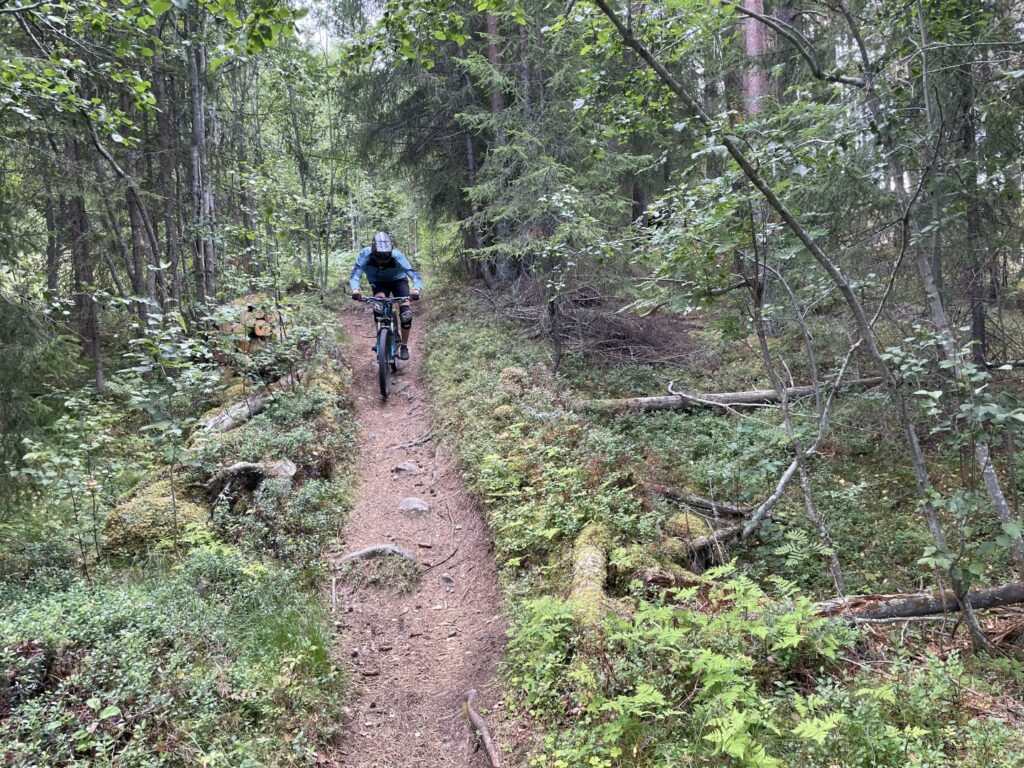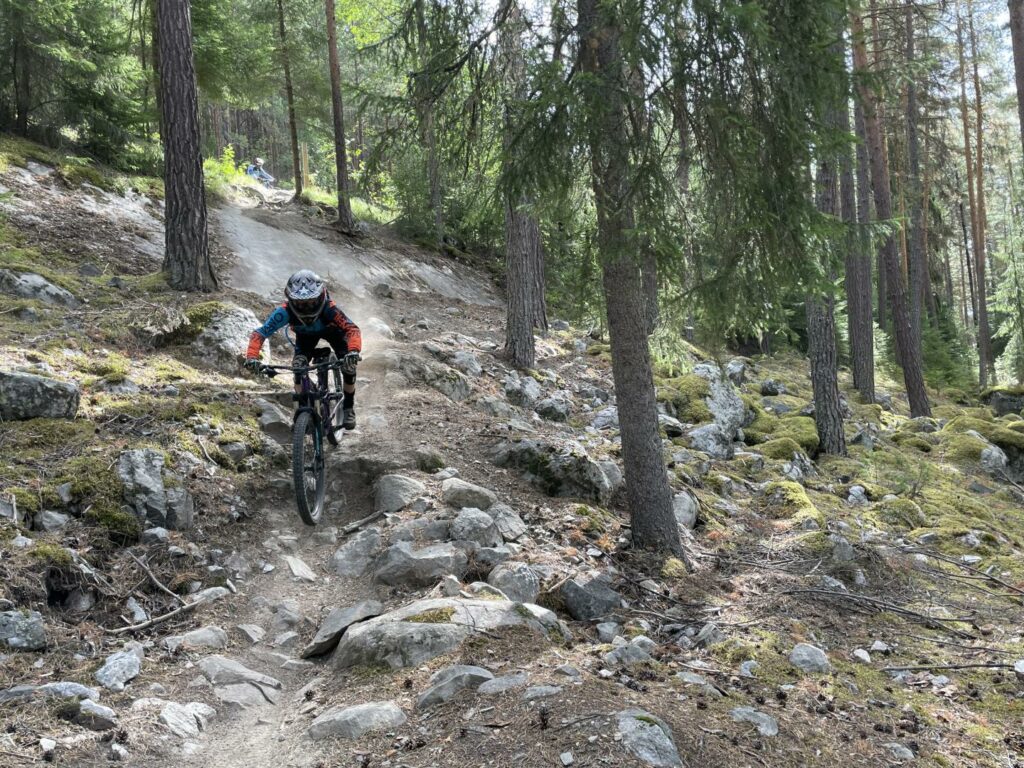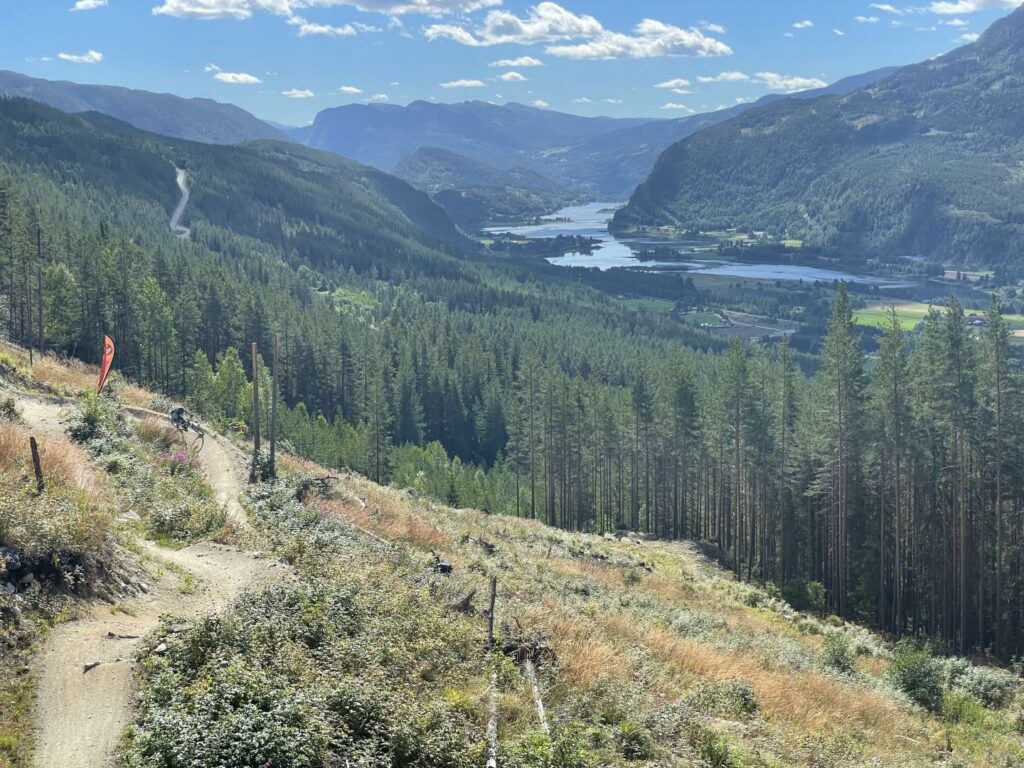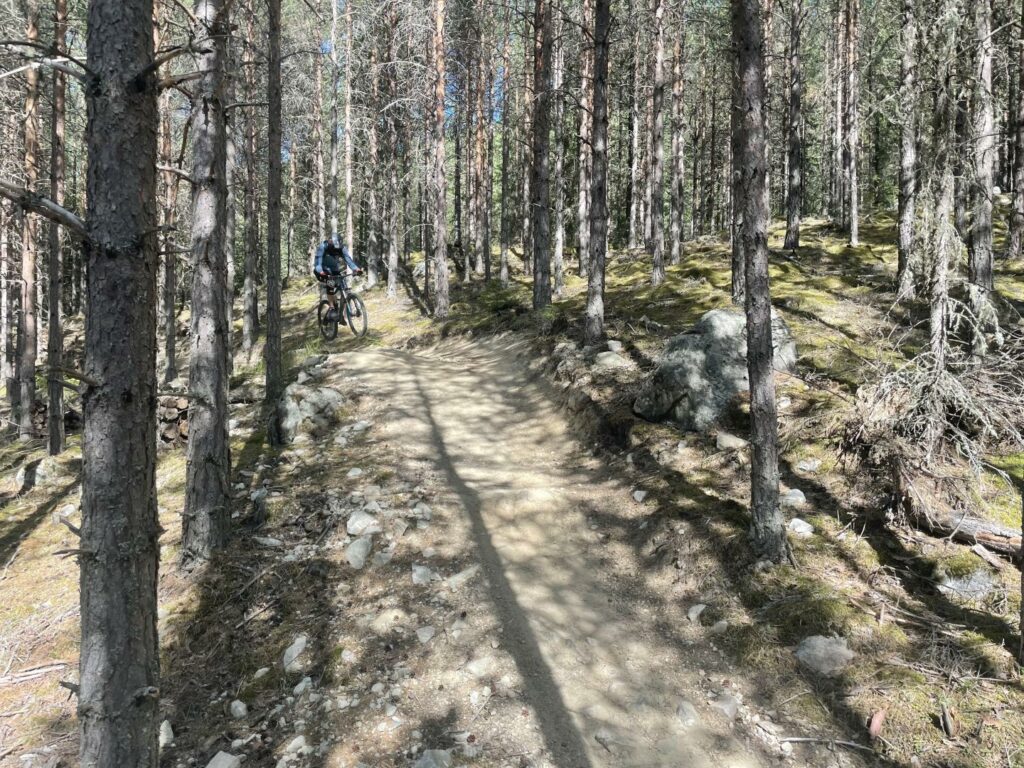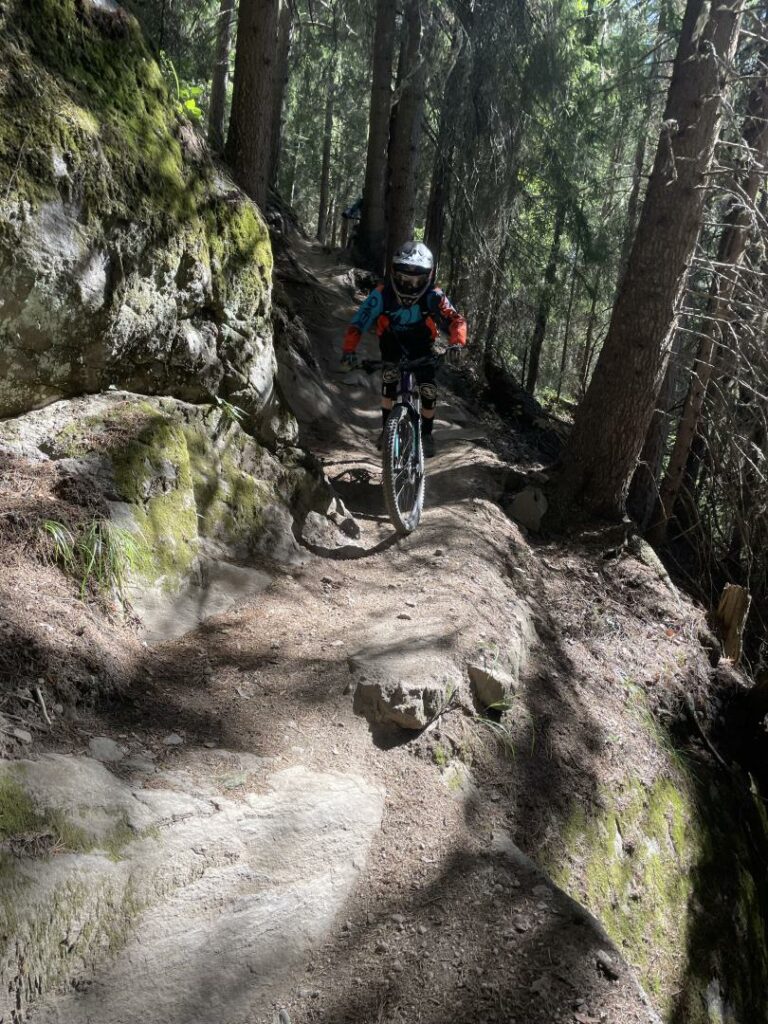 The local trail builders recommend me to try this roller. I do. Blind from the top, but if you know what's coming it's great!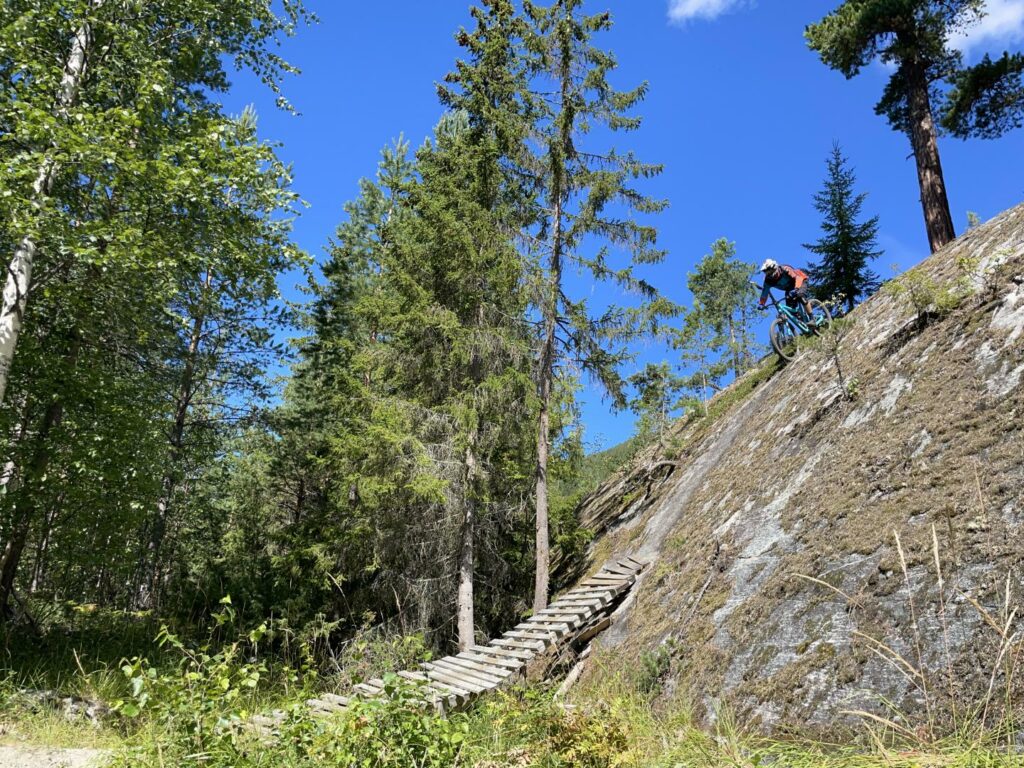 We continue until three o'clock and pedal back to the car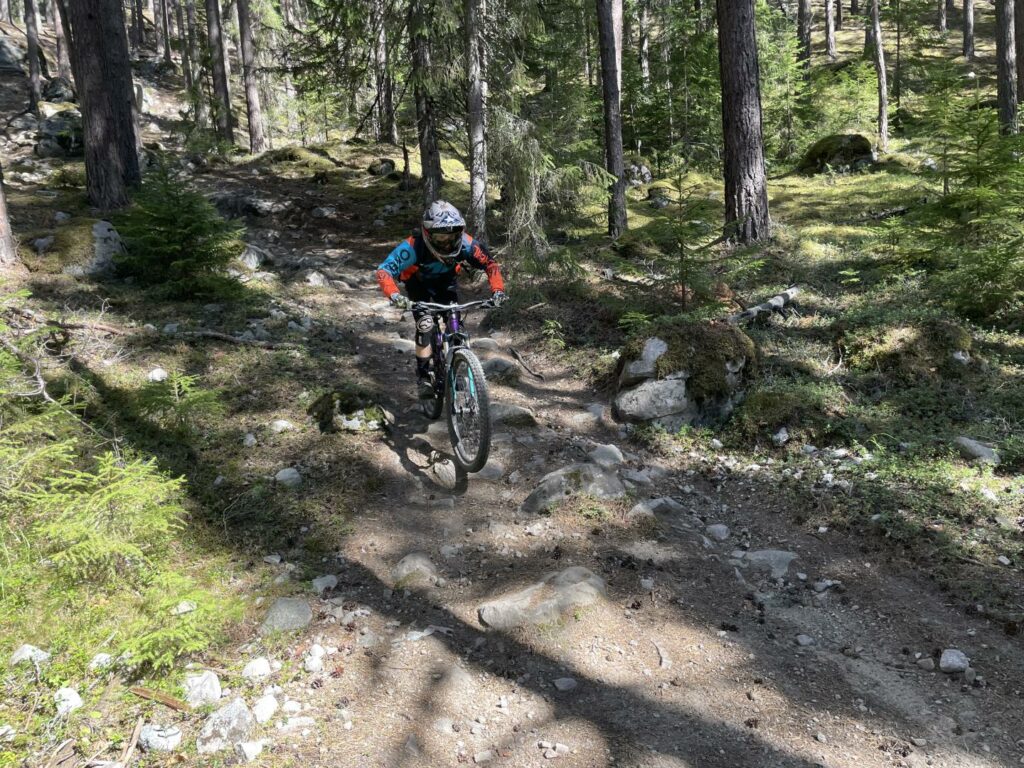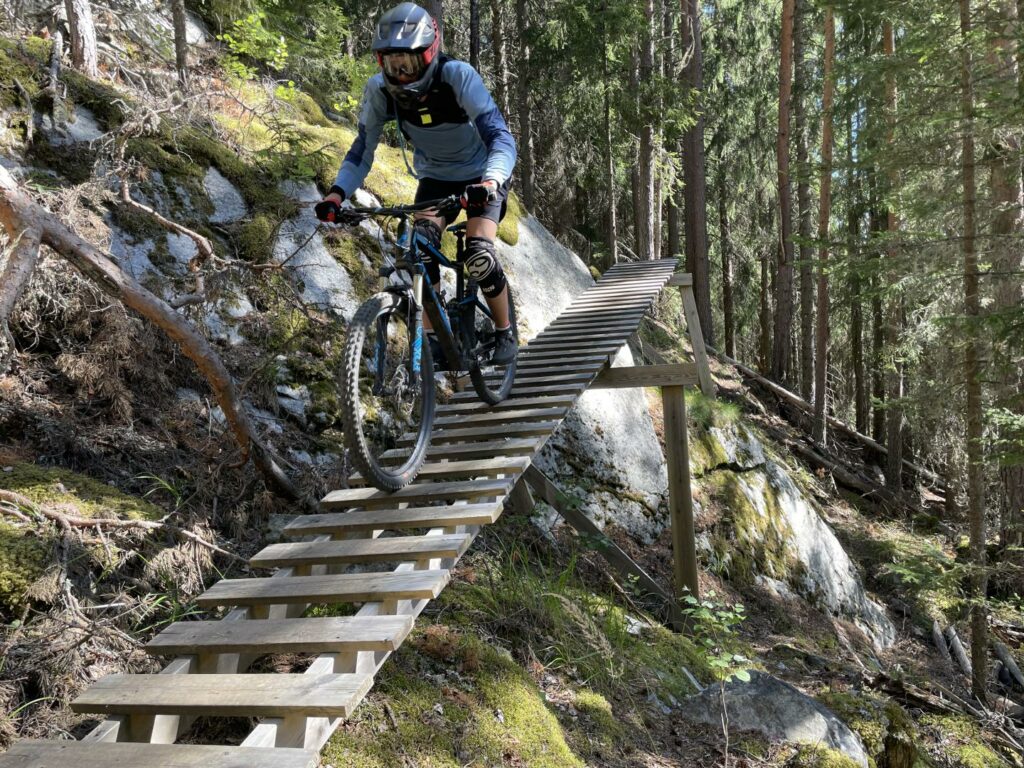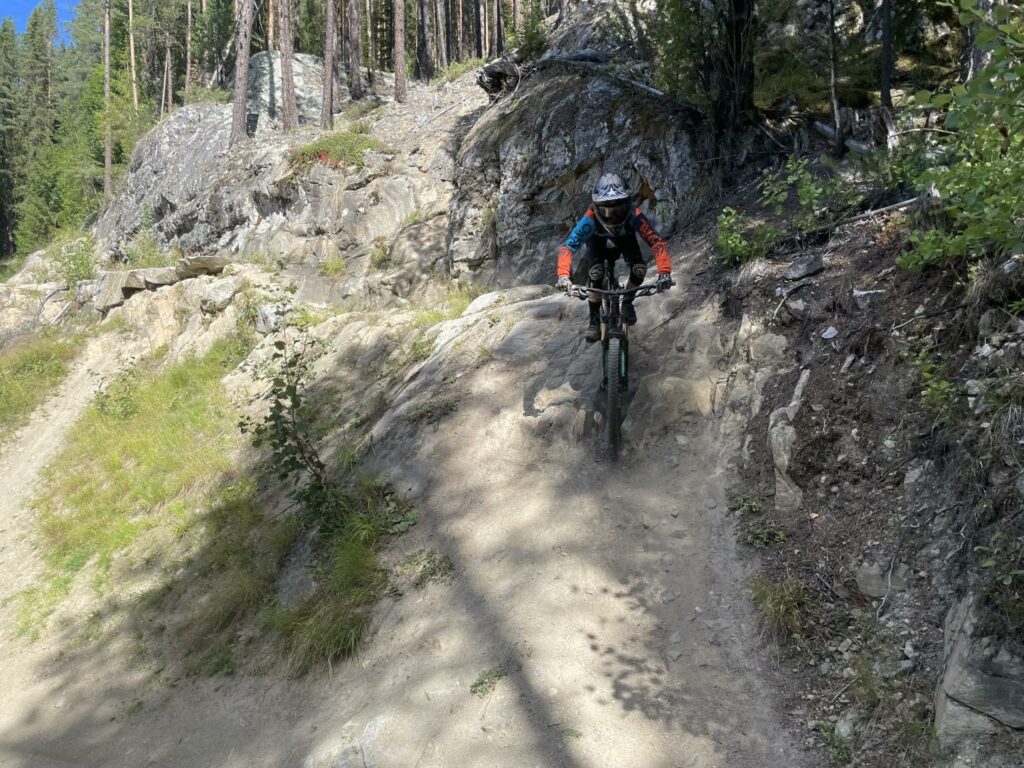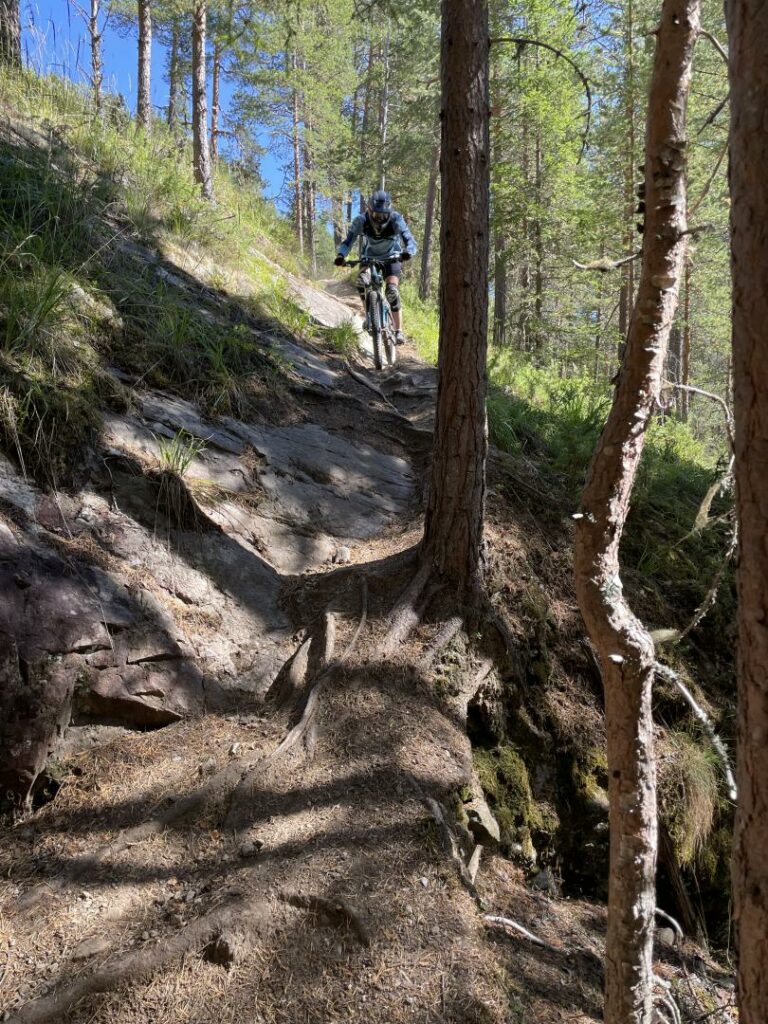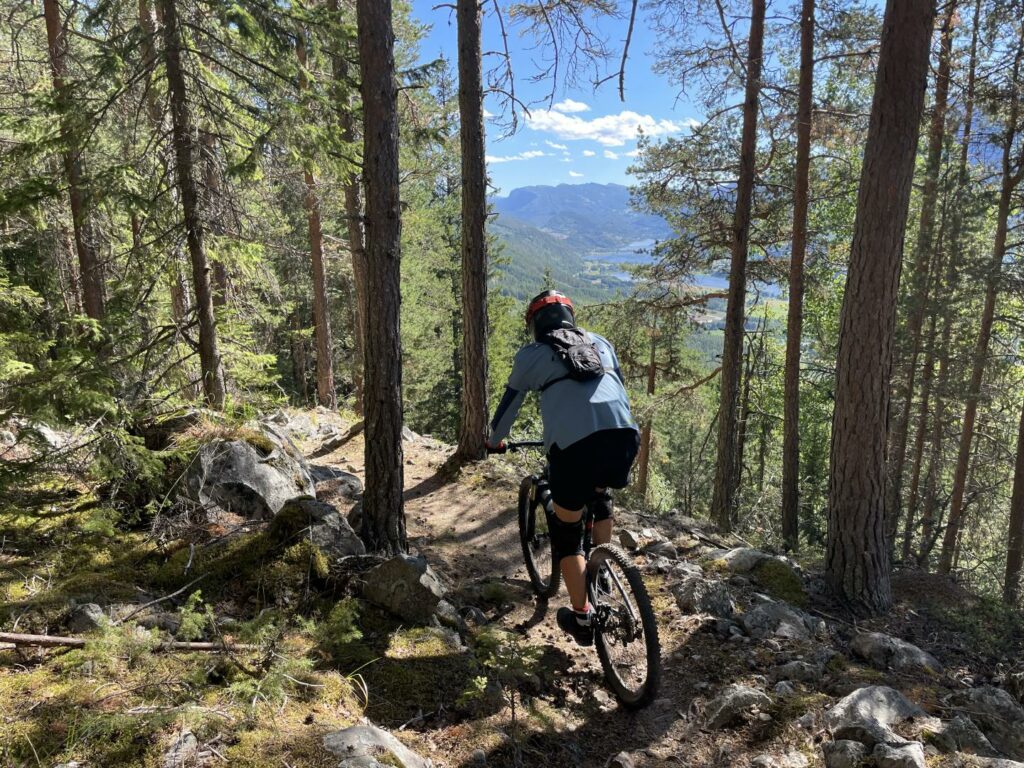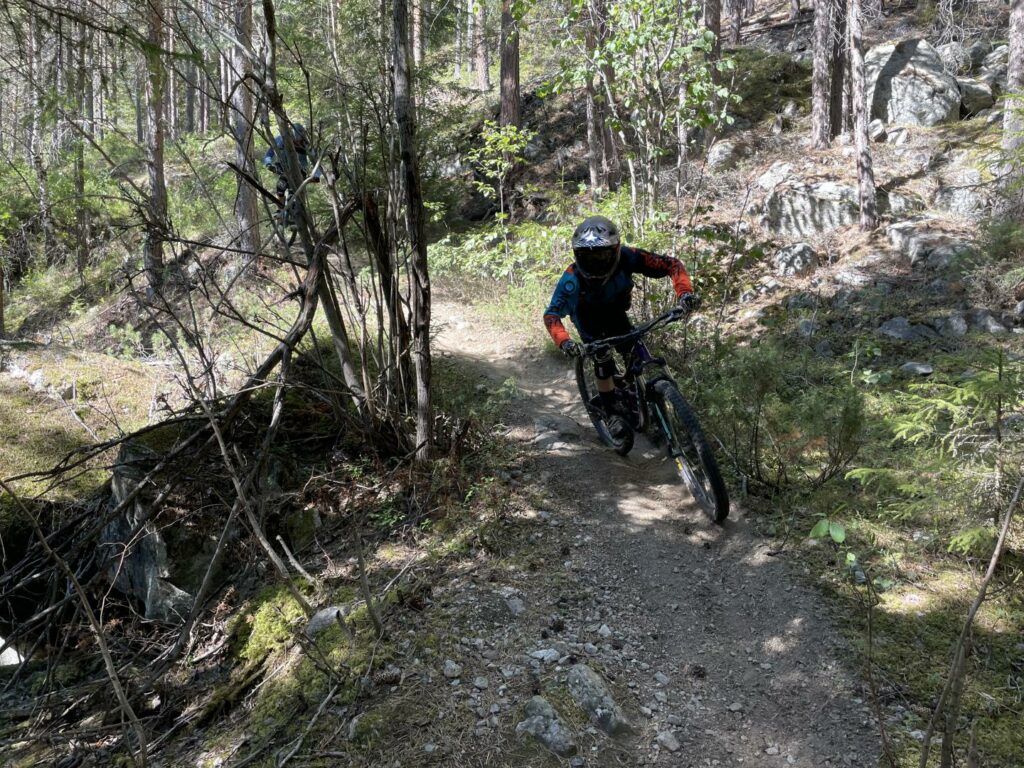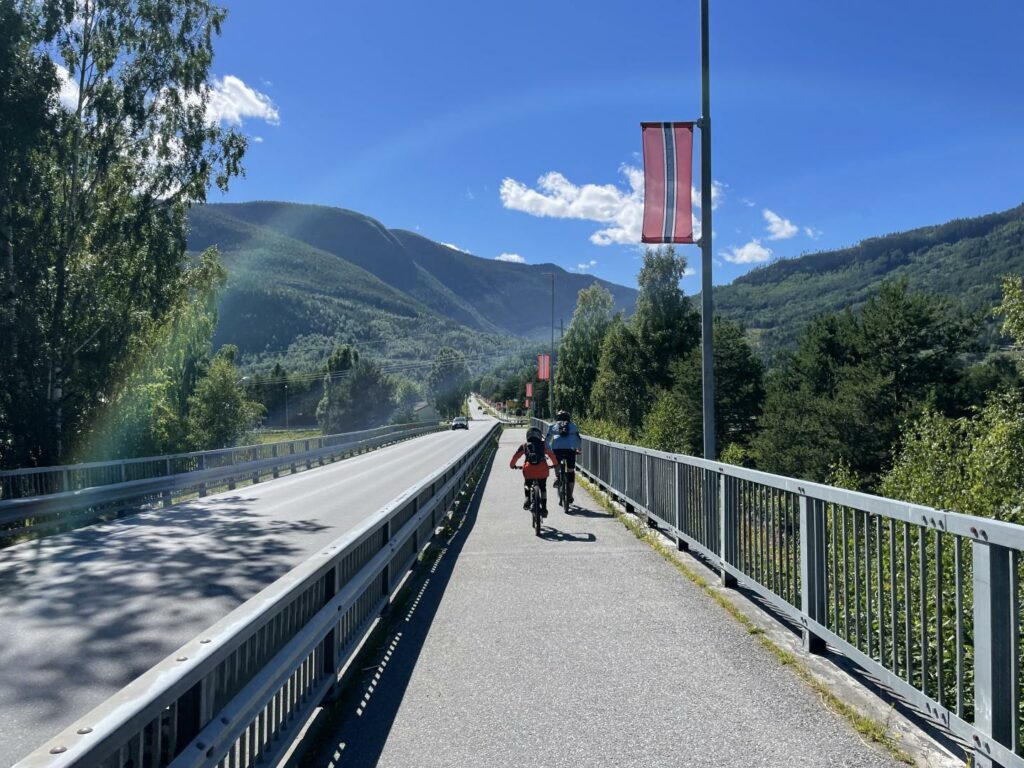 After some hours in the car across Hardangervidda we reach the Hardanger fjord. I've been here many times. First time for the boys. They are blown away. Is this for real? We can't think of any place or nature that is more beautiful…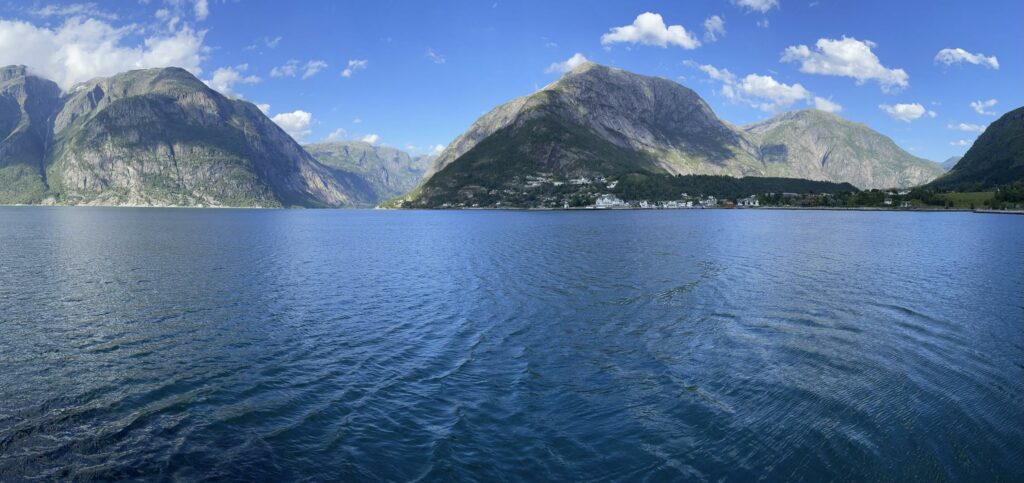 A lot of memories from hard work, friends, skiing, hiking, biking and just exploring when living in Odda with this view some 25 years ago.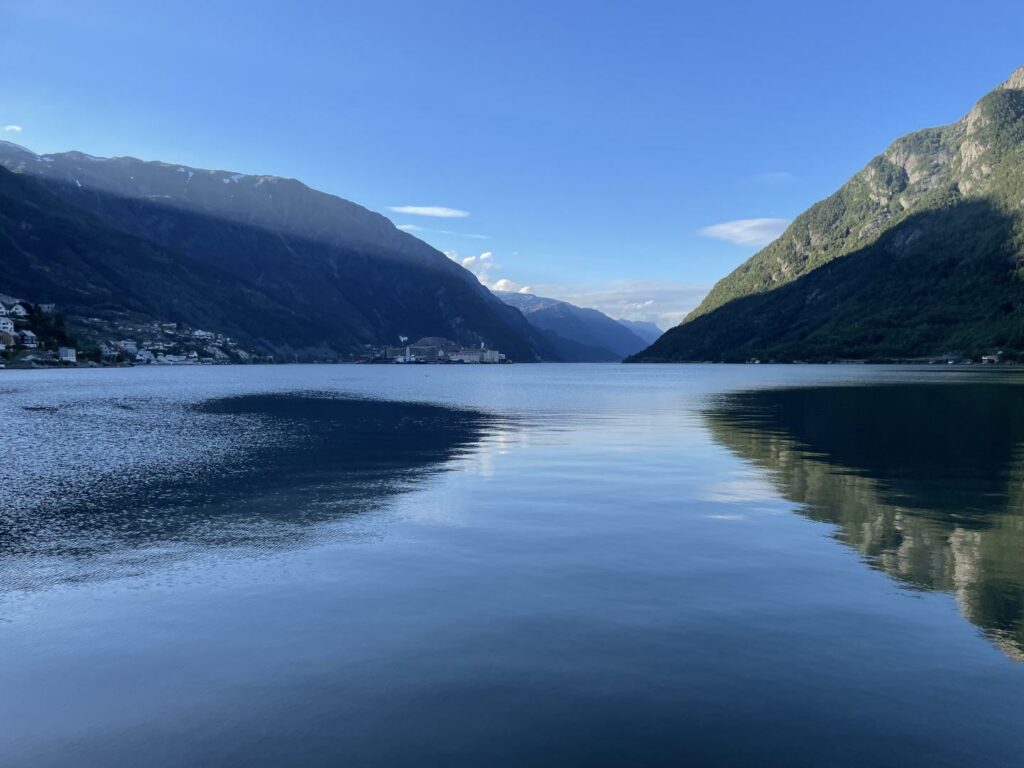 We continue through the tunnel under the glacier Folgefonna for something totally different tomorrow.
Day 5 – Jondal & Rosendal, Norway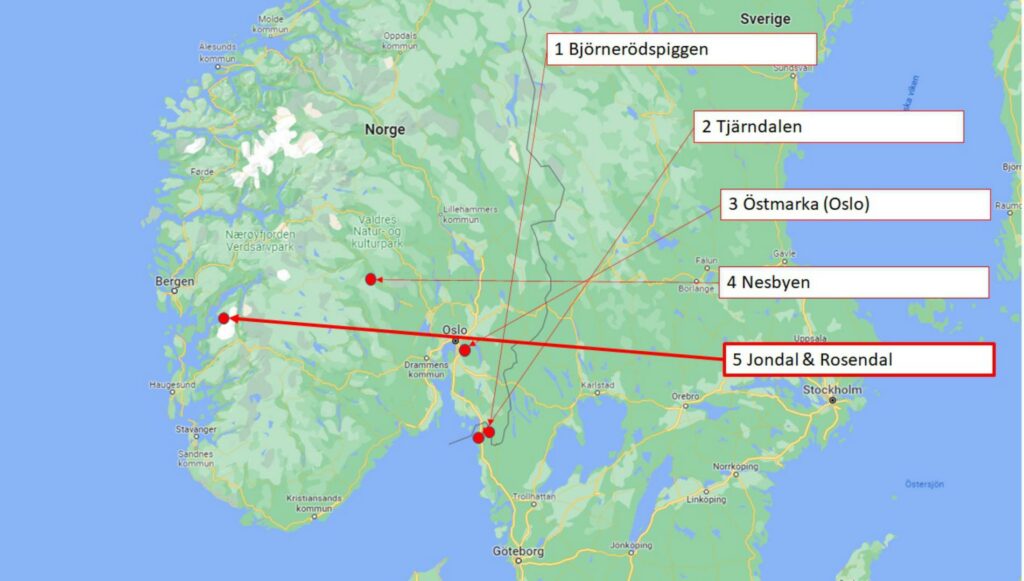 Packing all the toys in the car included not only bikes, also skis. After a night in Rosendal we leave to Jondal this beautiful, but maybe not optimal for skiing, morning.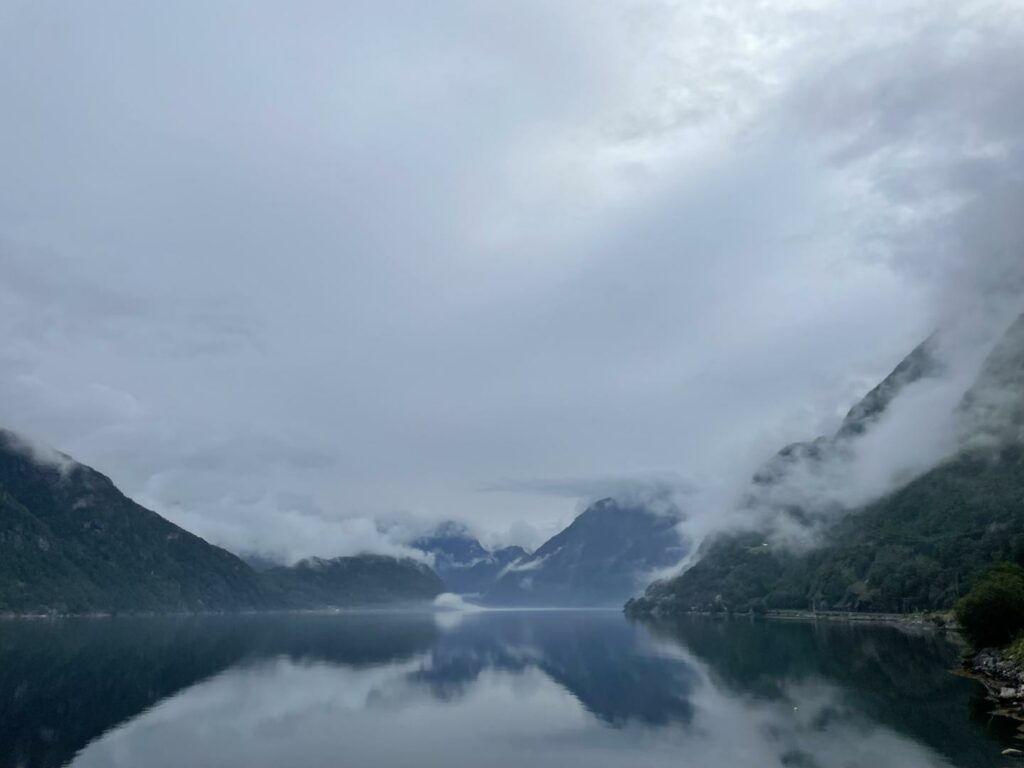 The first runs are ok but in flat light. Then it starts drizzling and it's hard to see anything, but we hang in there. So does the ski teams from Canada, Germany and Austria practicing this morning.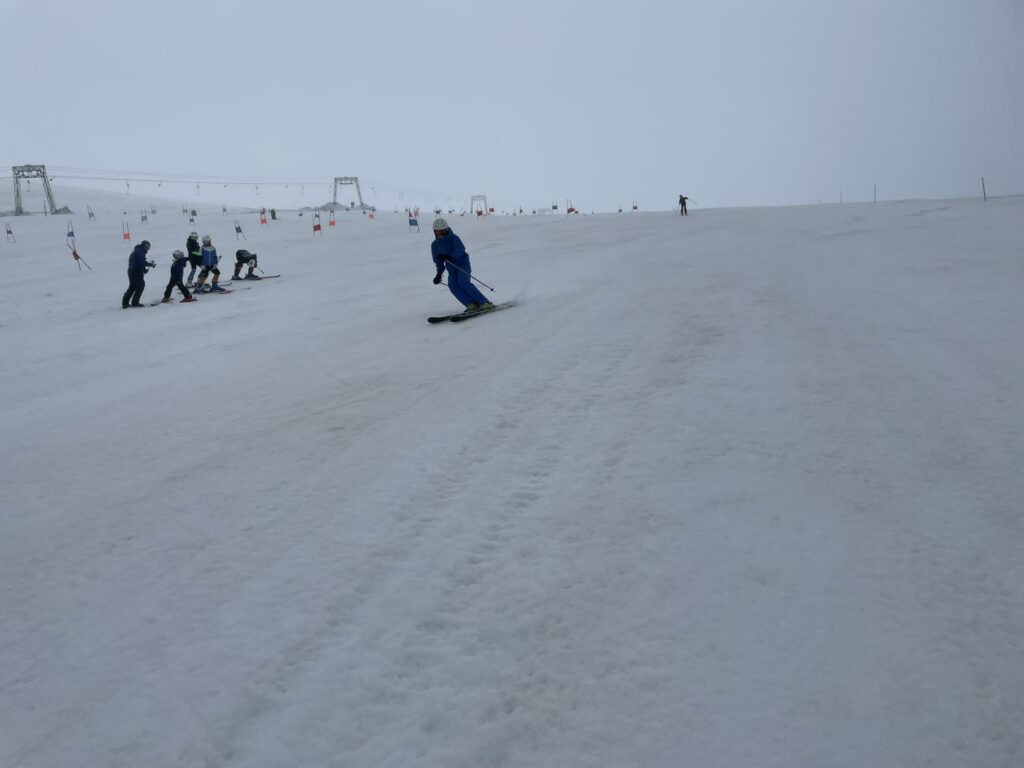 We are awarded for not giving up.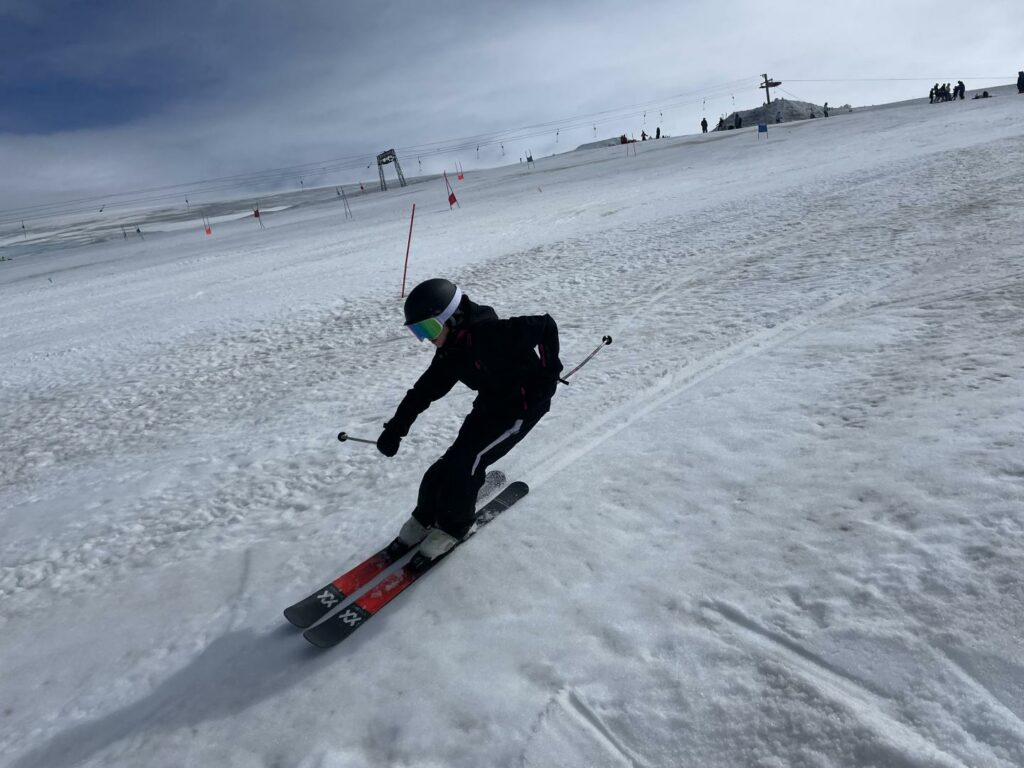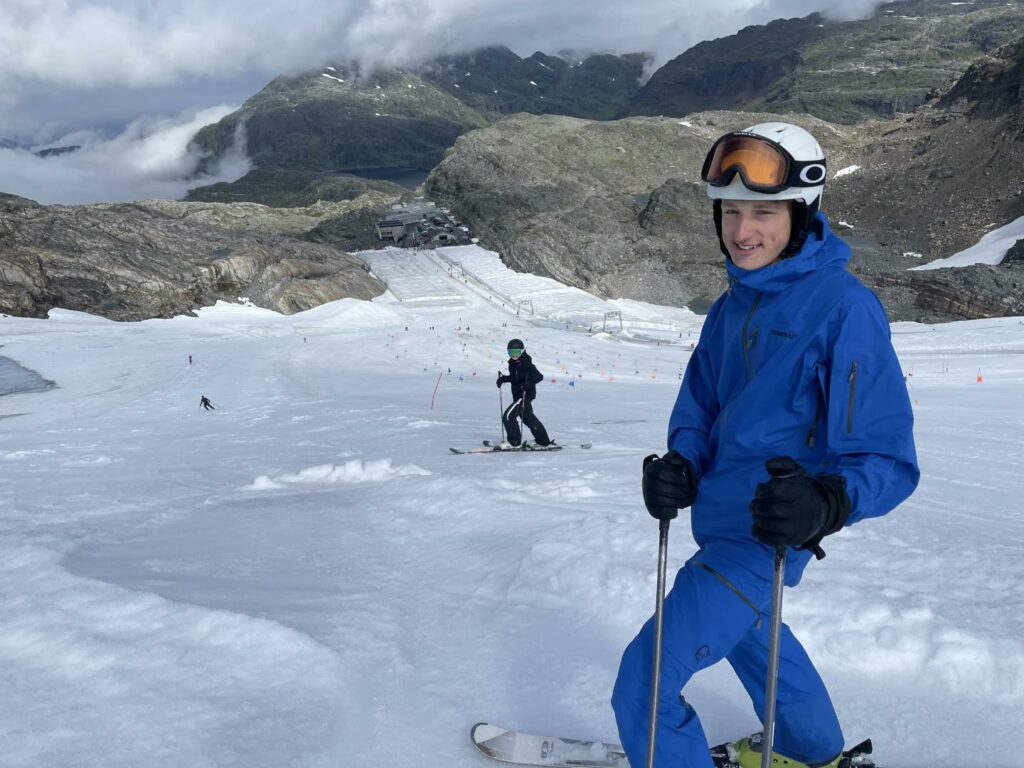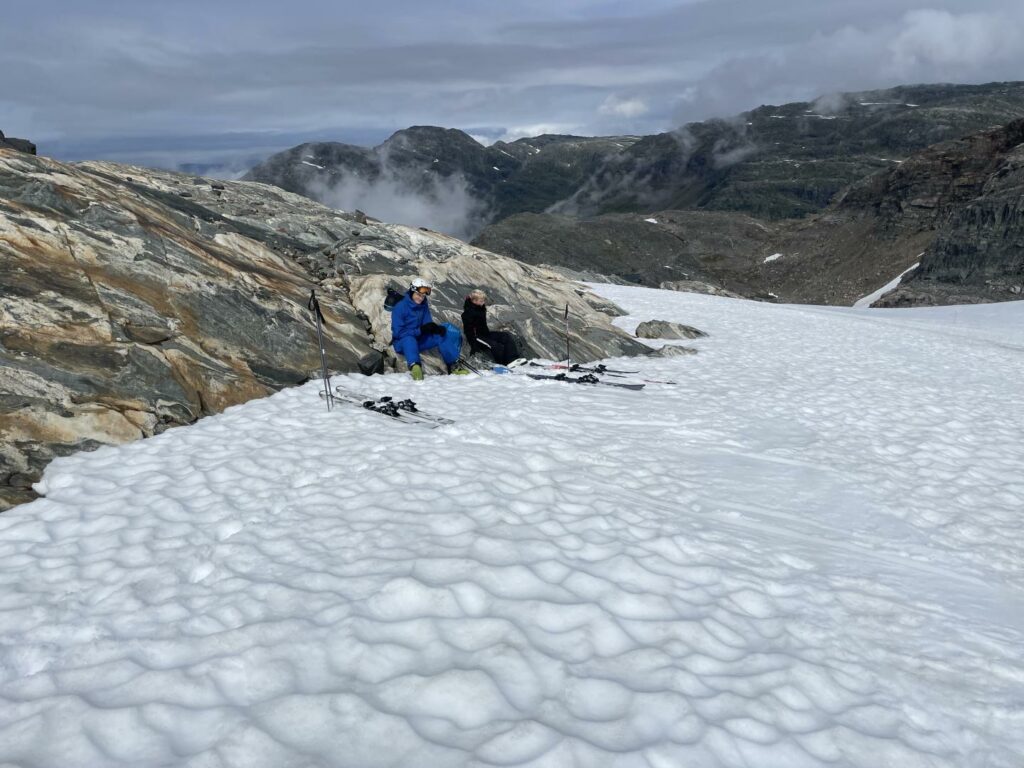 As we head back to Rosendal Erik doesn't feel too well with a sore throat. Once back we let him rest and go for a short ride up the hills and then a swim in the cold water. Skiing, biking, swimming in a fjord the same day… Check box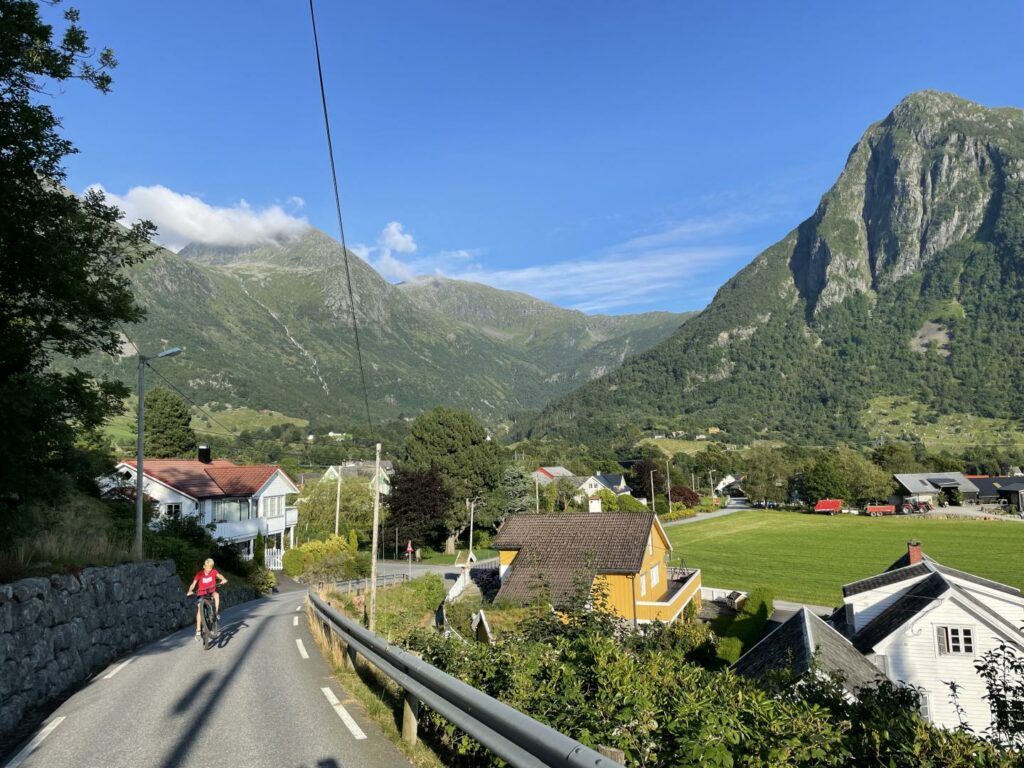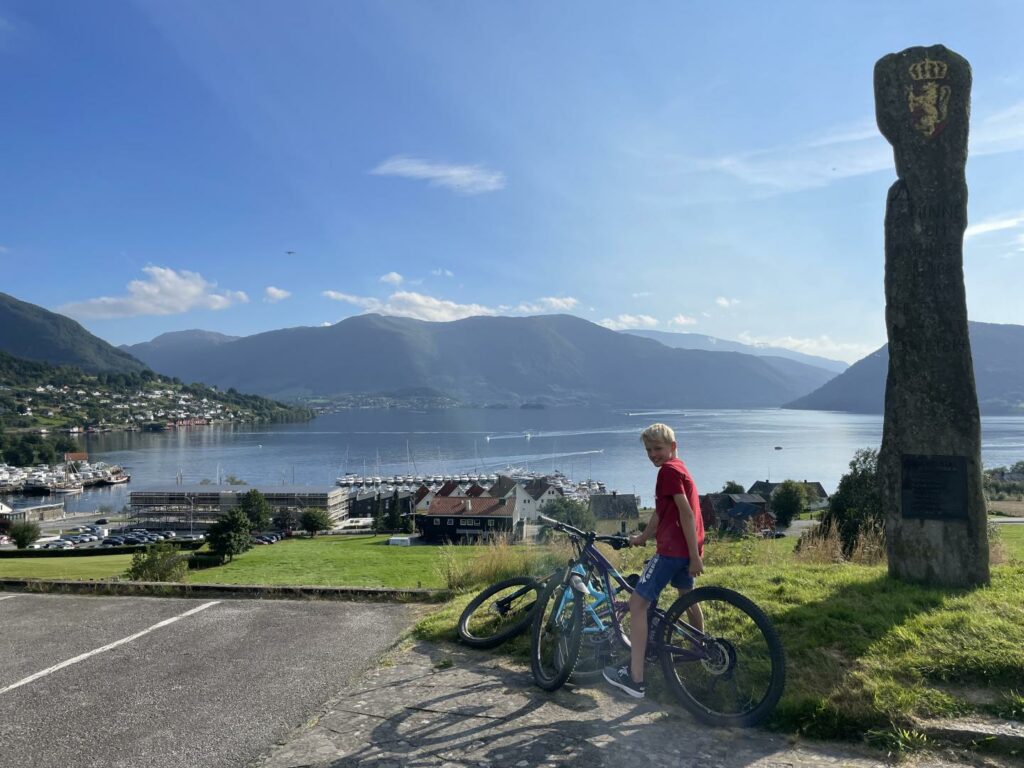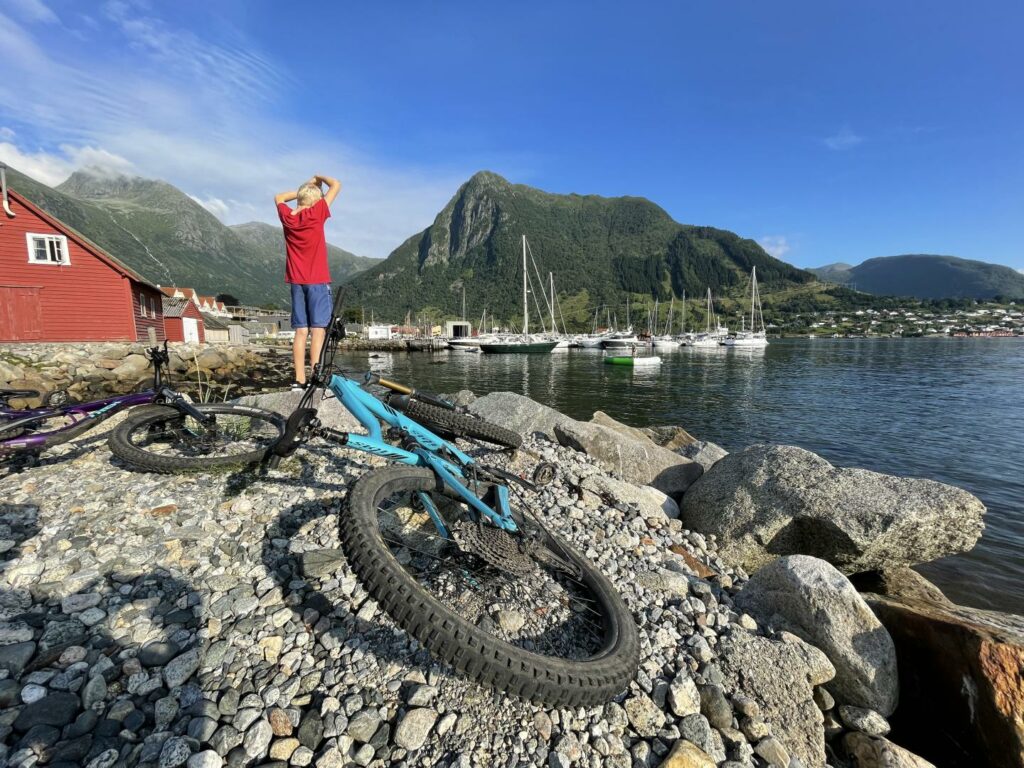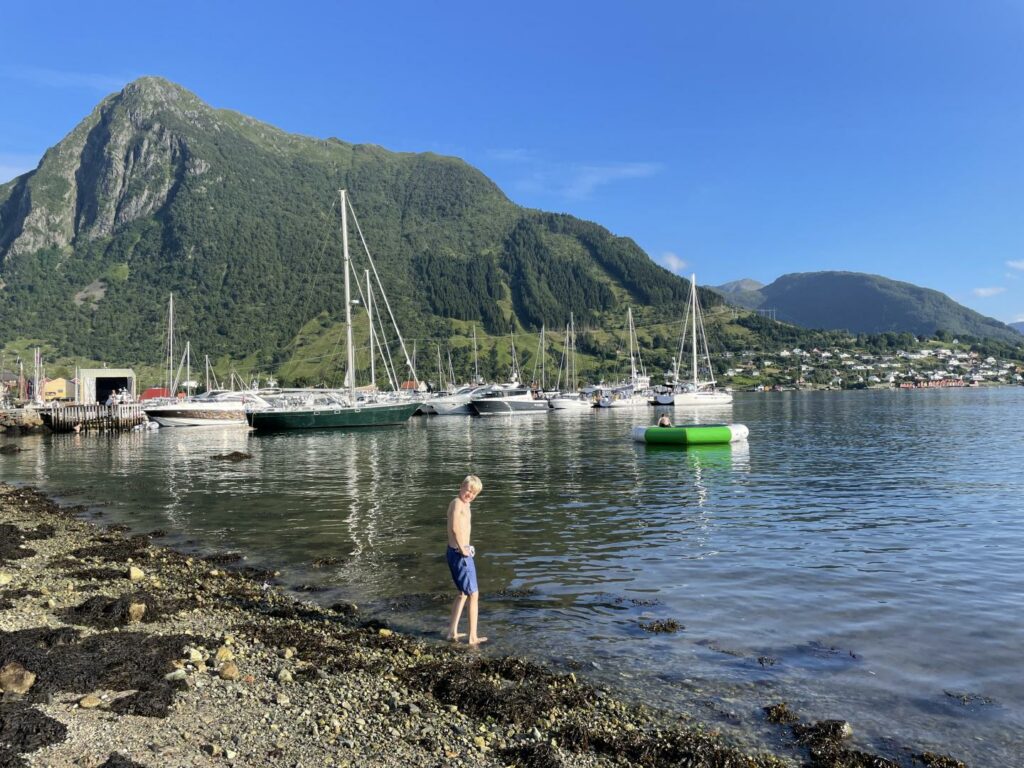 Is this heaven? Unreal what his country has to offer. Pizza and beer in the sunset on top of that…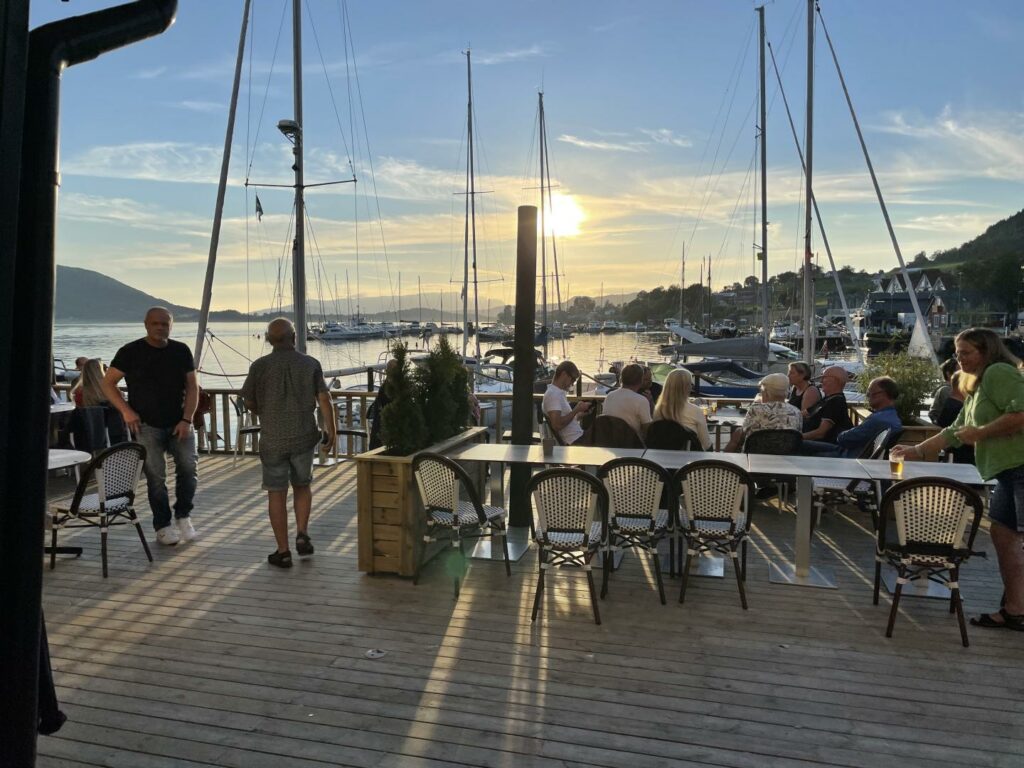 A good nights sleep and a long ride home in front of us. Time to head back home.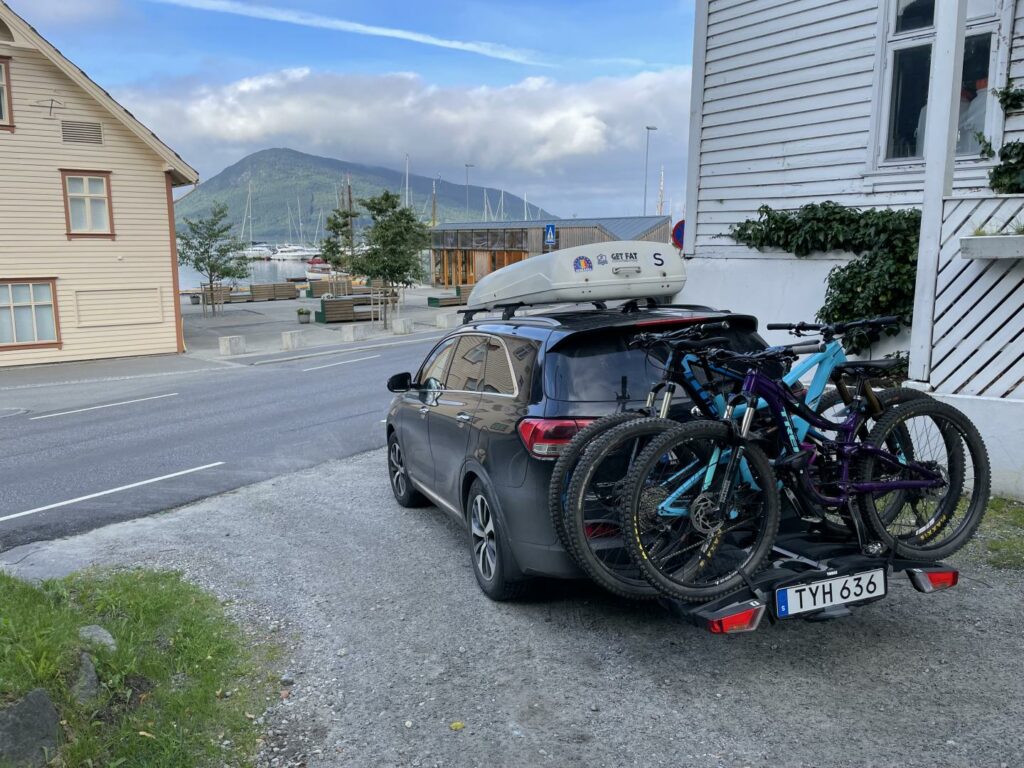 ---