Oh is it good being back in Romania! We're in Razvans place in Câmpulung.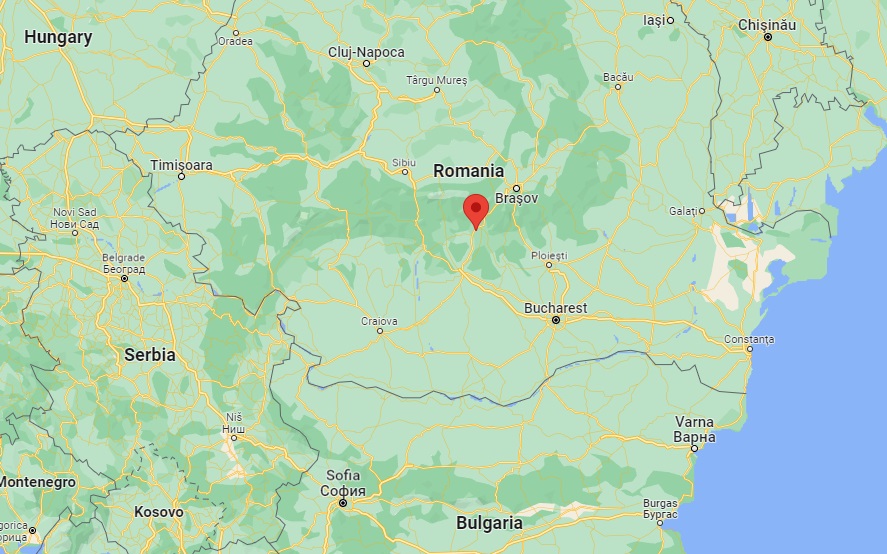 Nicely decorated as always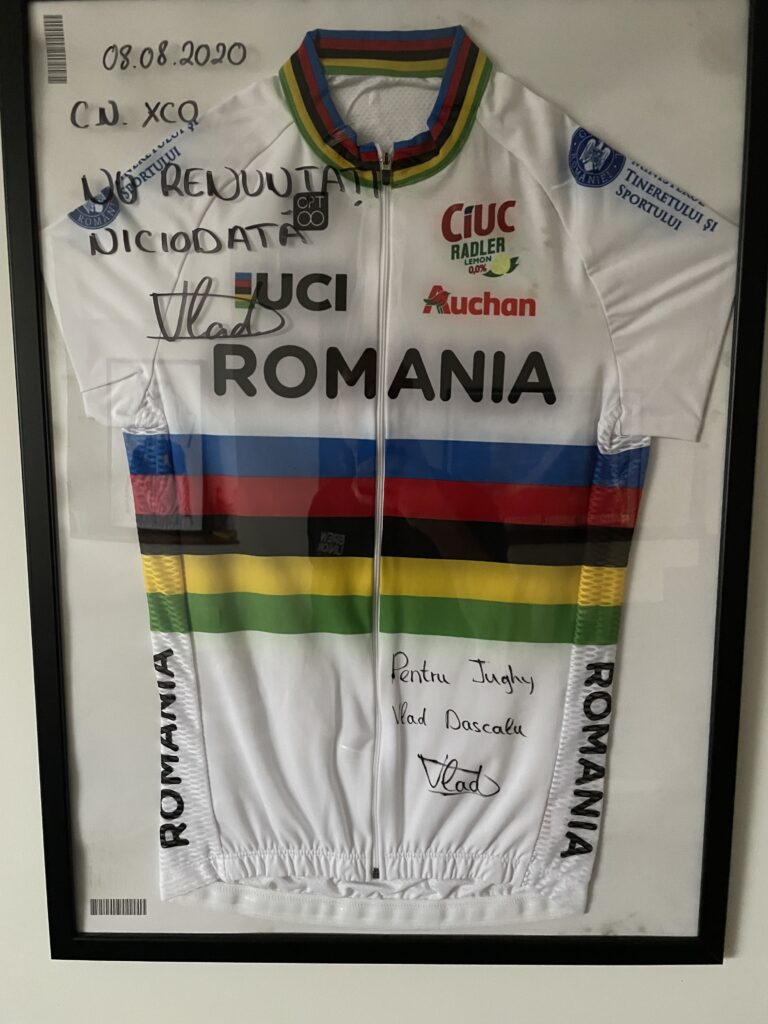 Razvan has arranged two Cube Stereo ebikes. I have never really tried ebikes in the mountains, so this is going to be fun!
We head off for the trails in Ciocan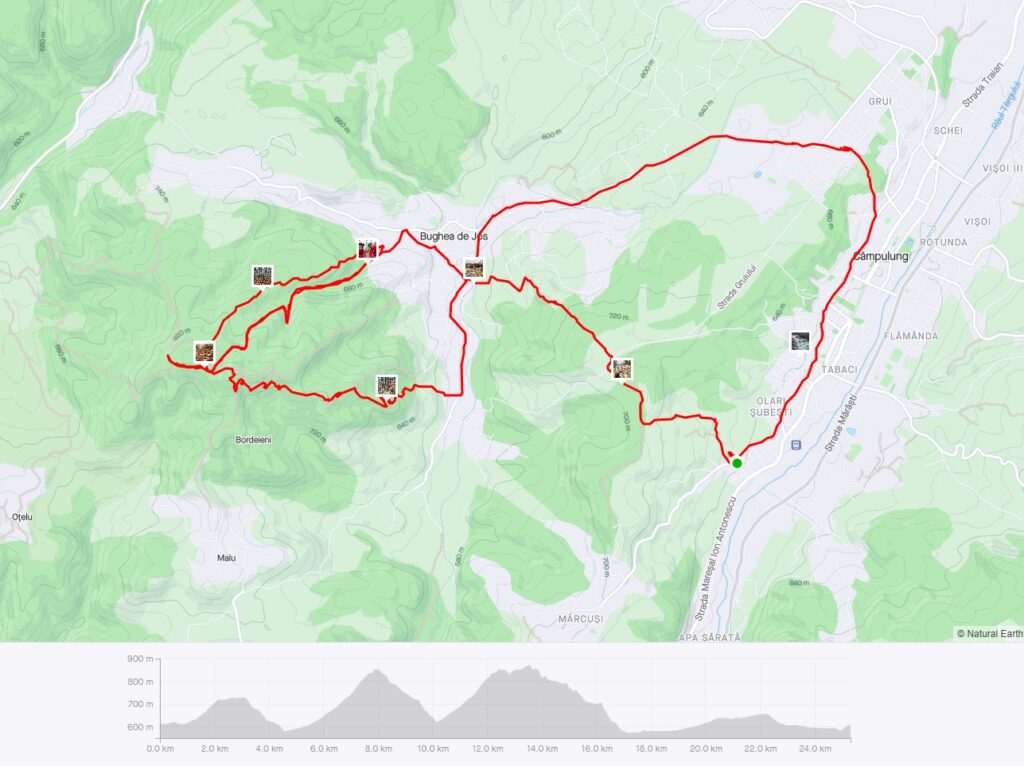 But start in his wife's grandmothers back yard. And like any grandmother she has a pump track and some jump lines just behind the house.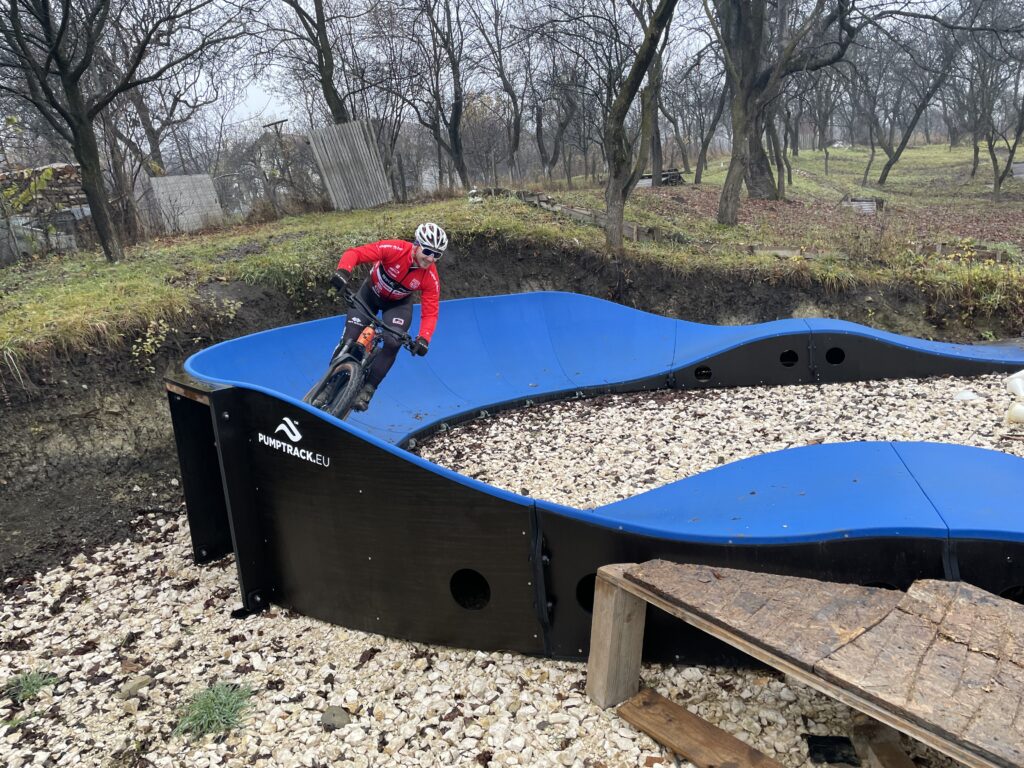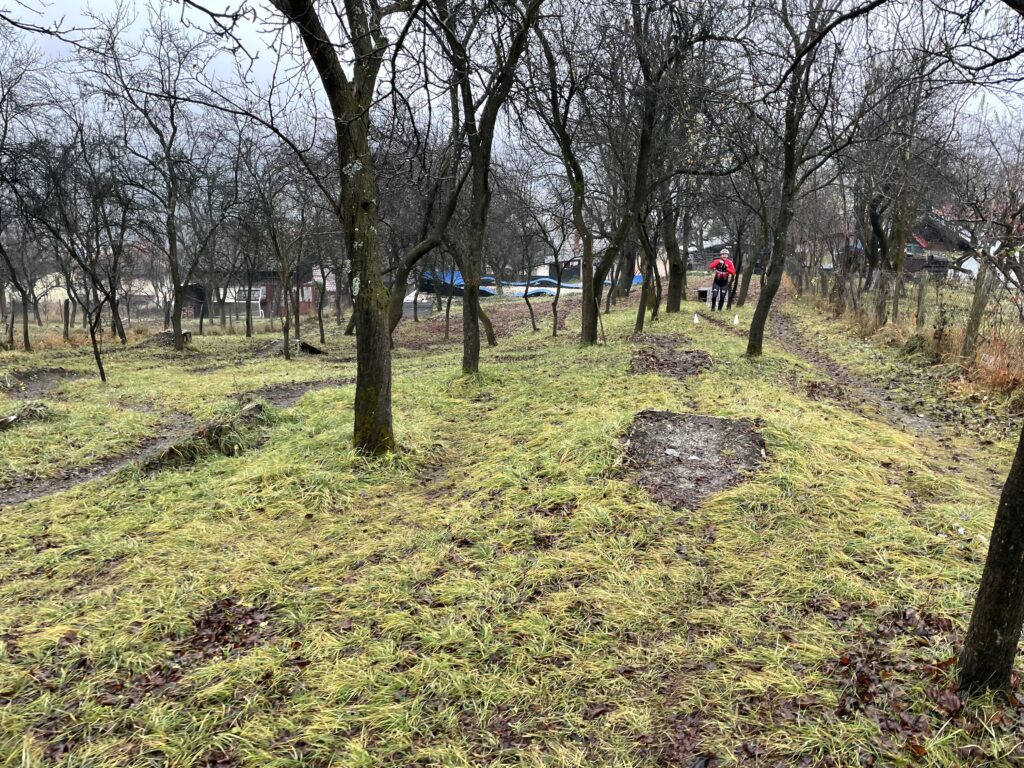 Such a nice feeling with the support up the hill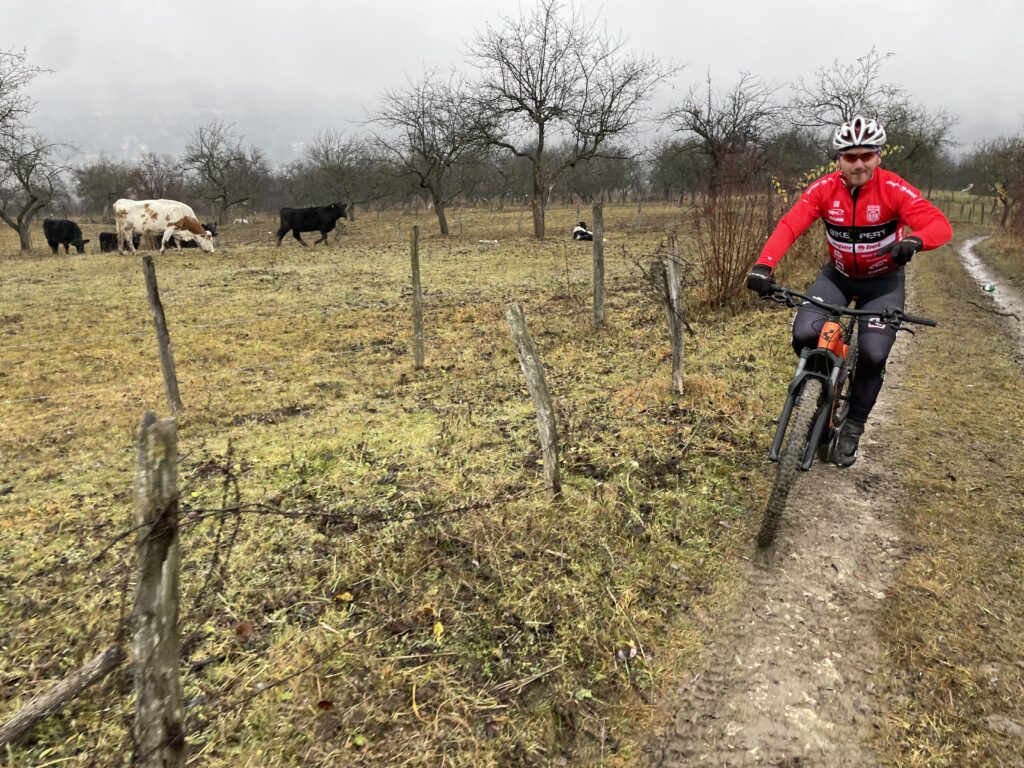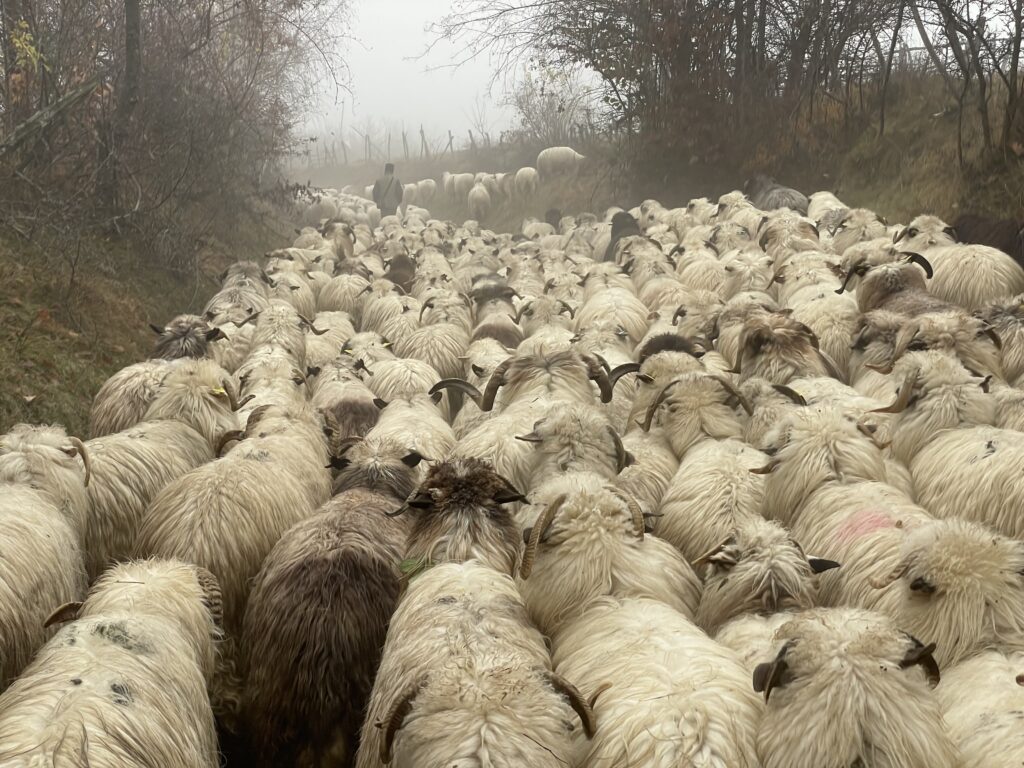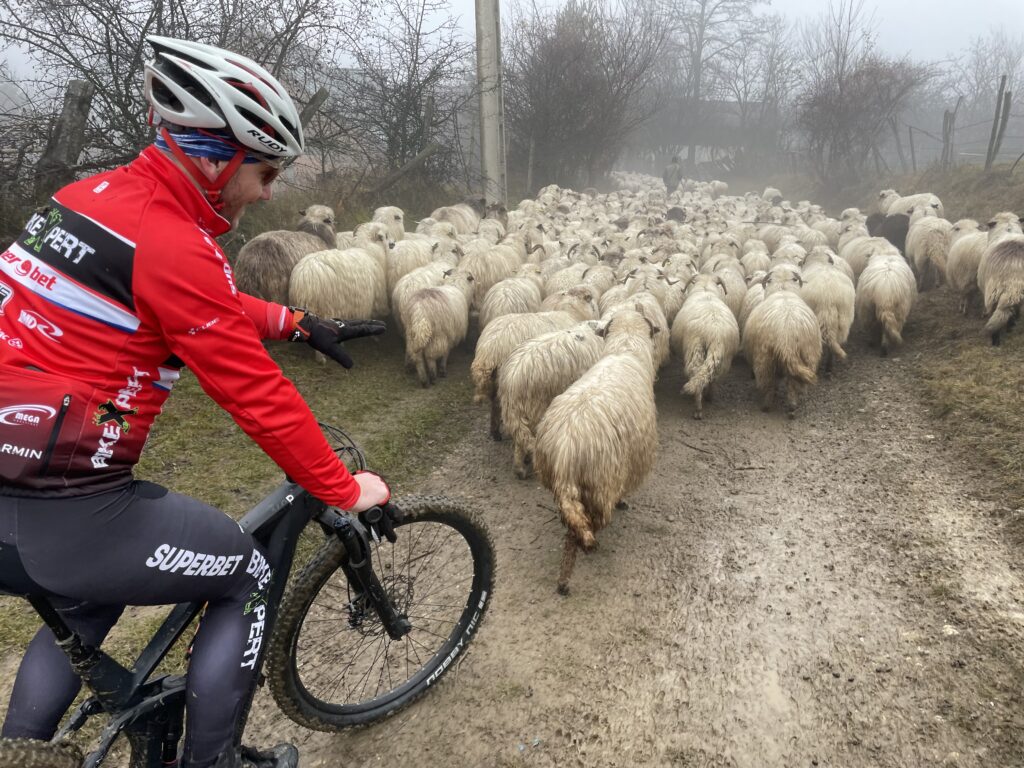 And handles pretty ok also downhill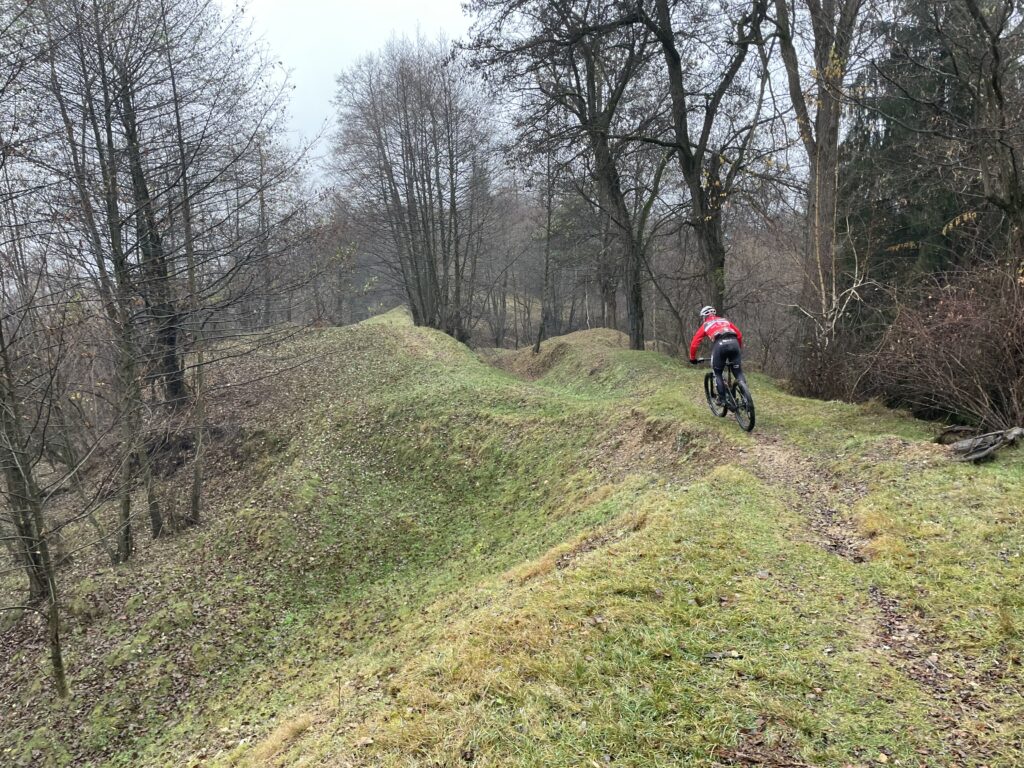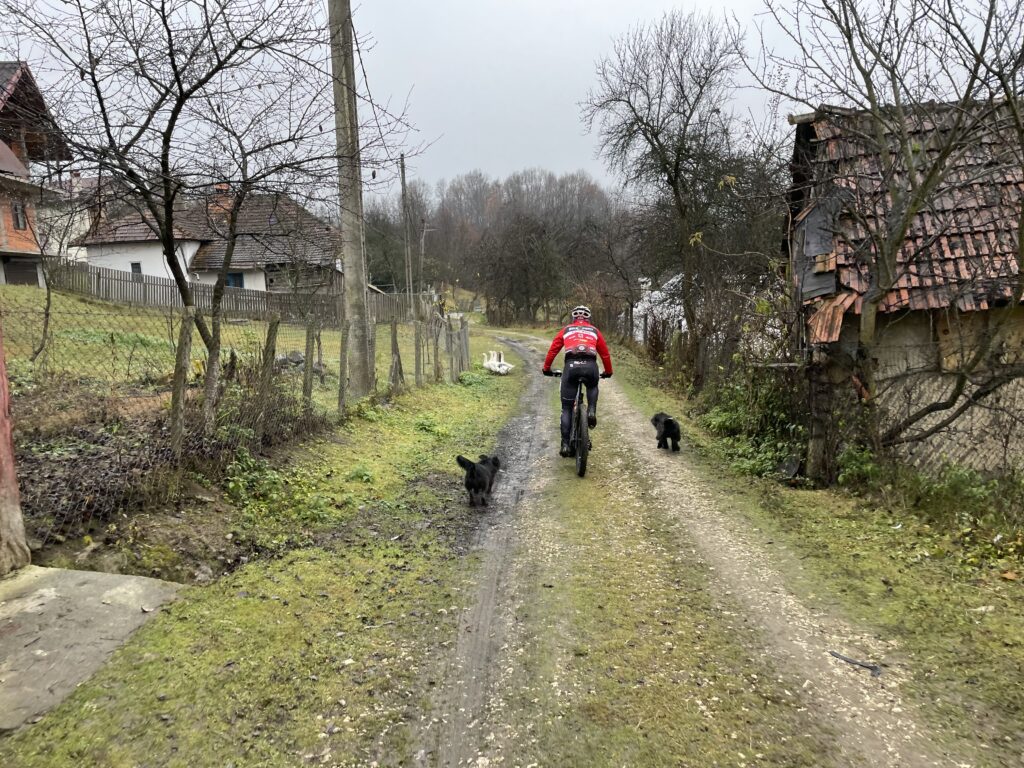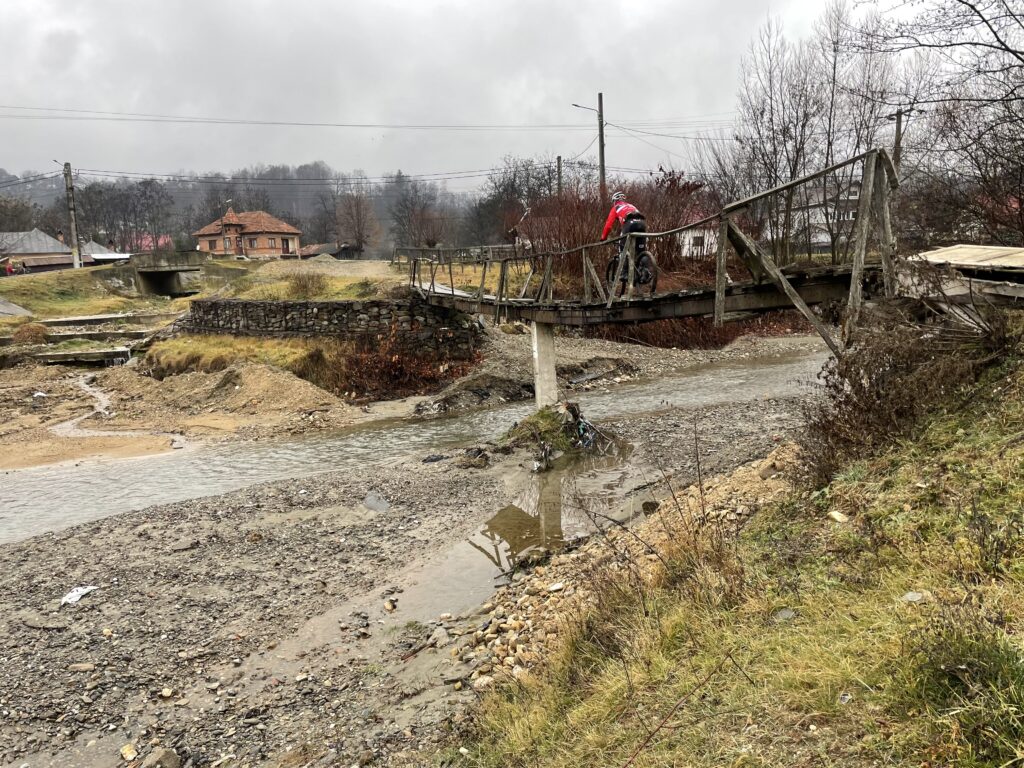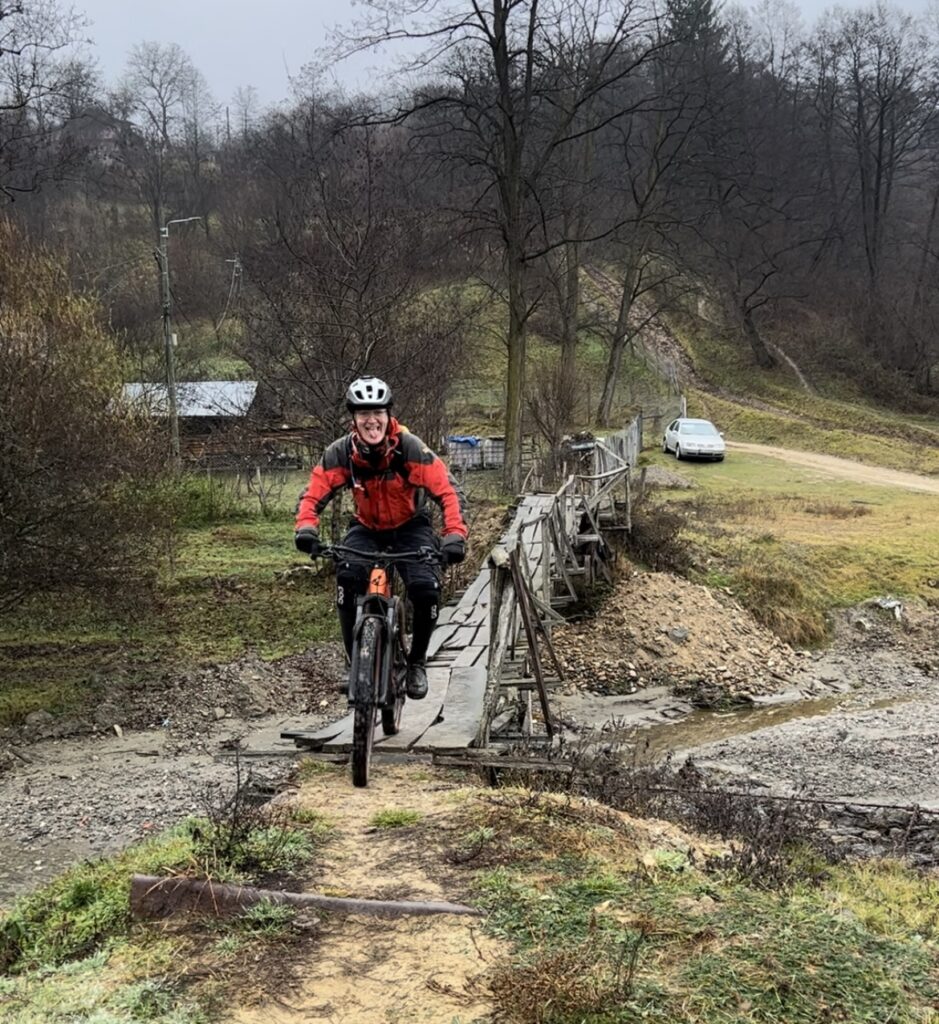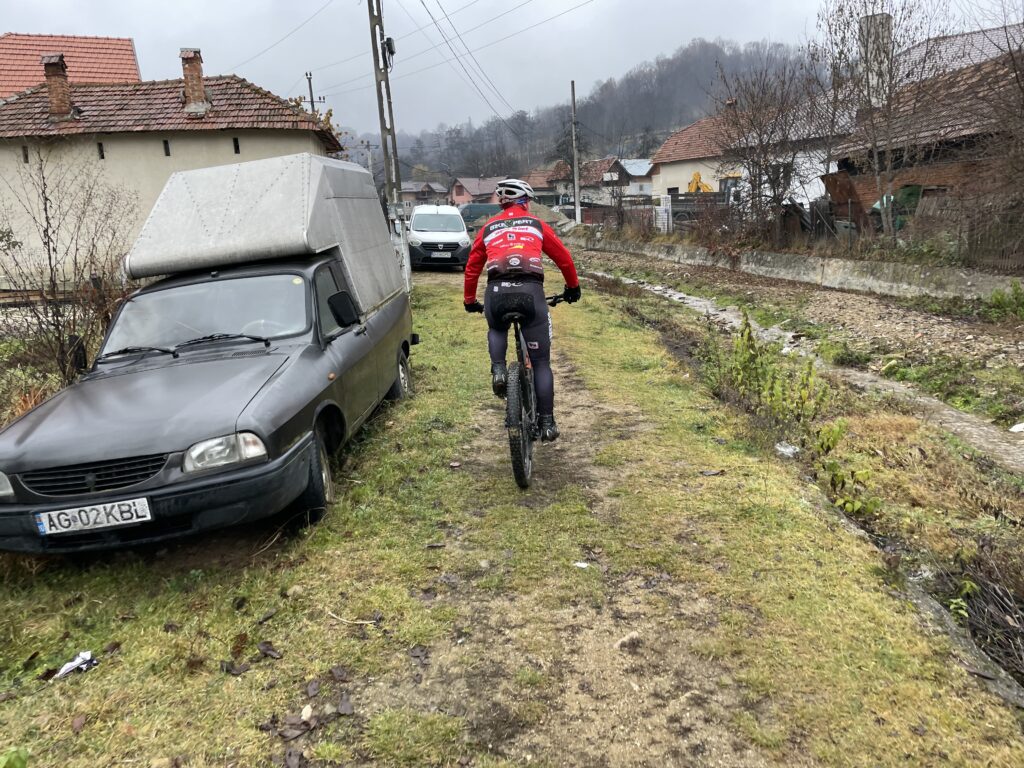 It's getting colder as we climb up the hill. Even frost in the trees and some on the ground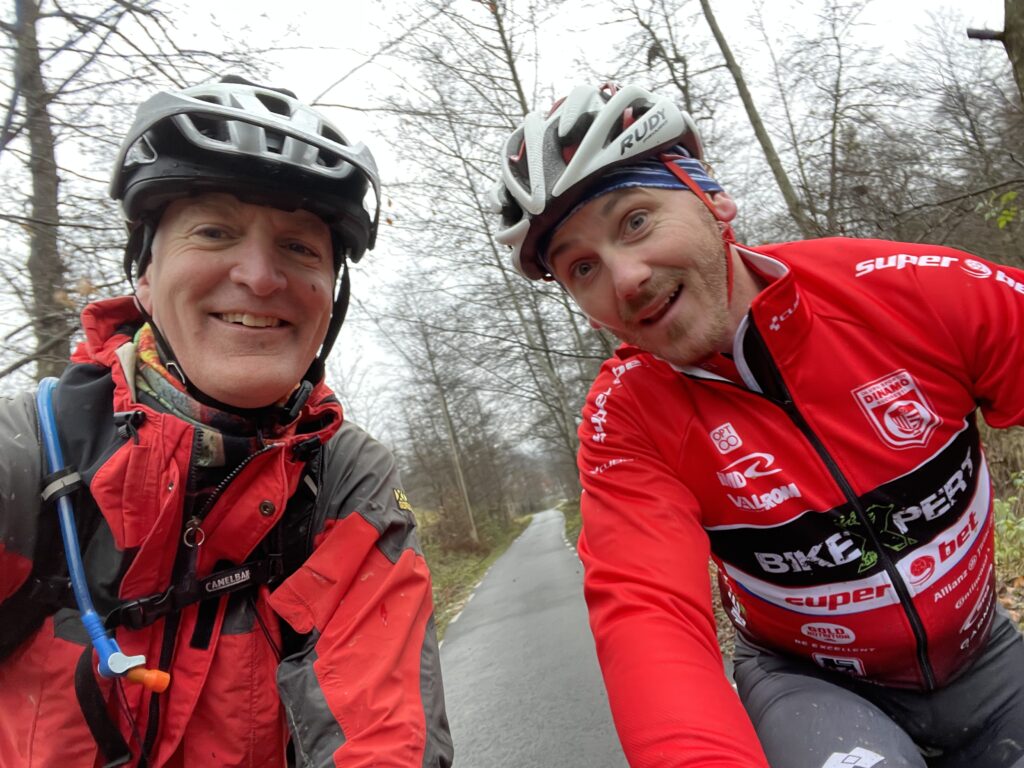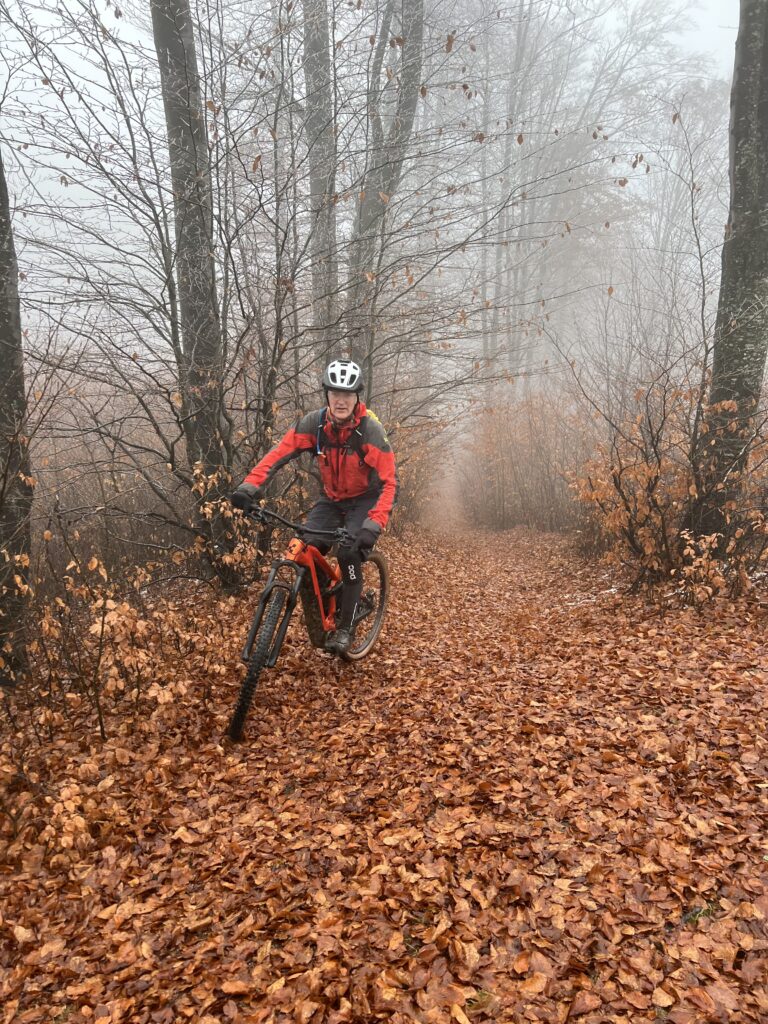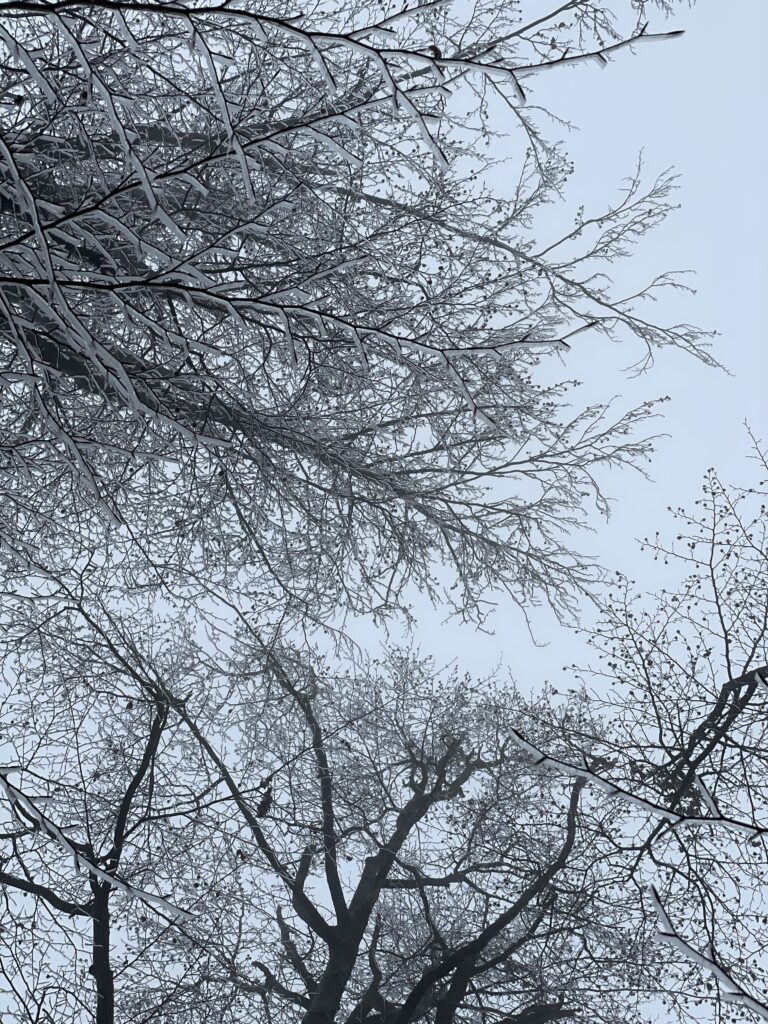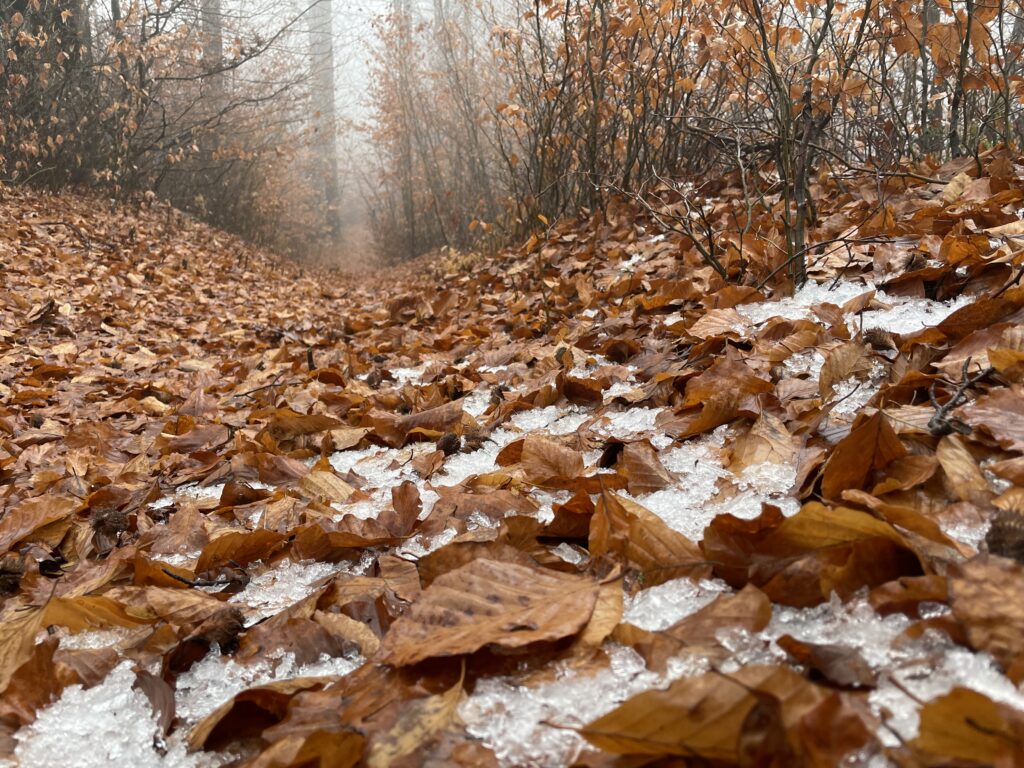 Geo has been cleaning most trails from leaves, but not this first one down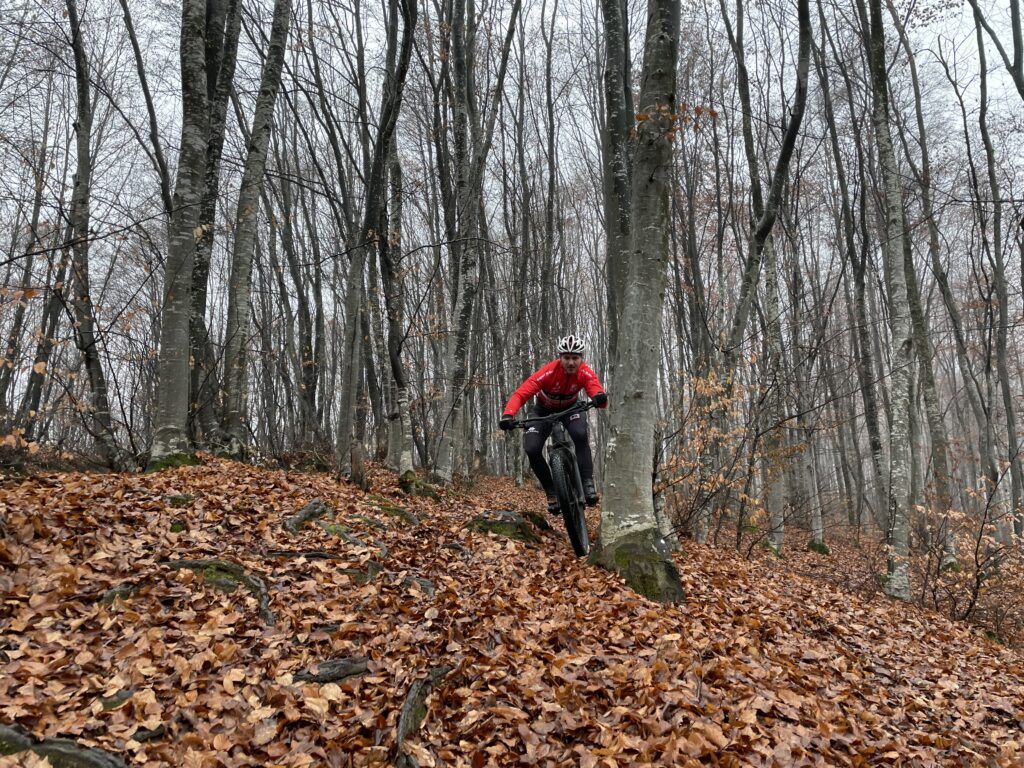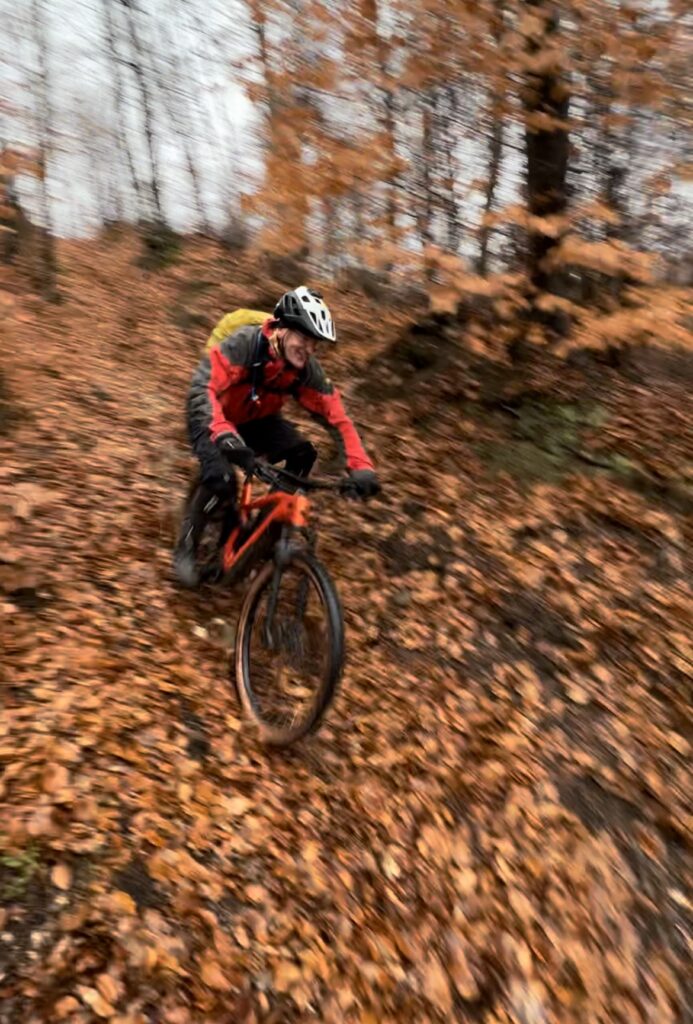 For our second run we go down the "XTR" and it's fun all the way even though Razvans dropper post is stuck in the highest position.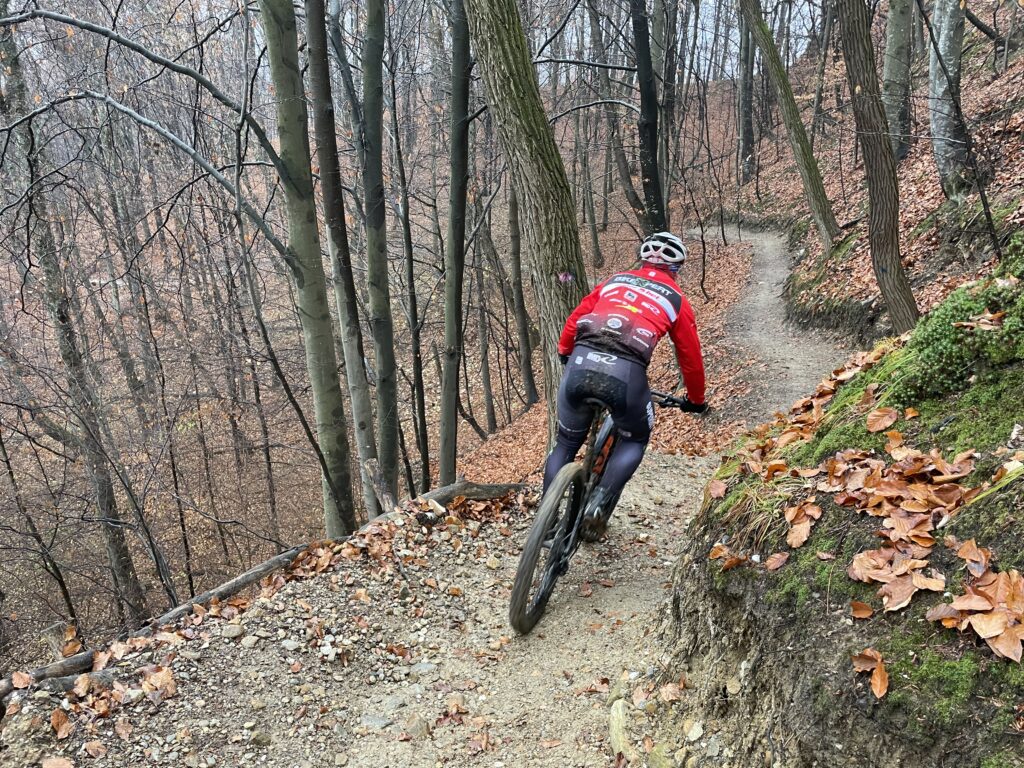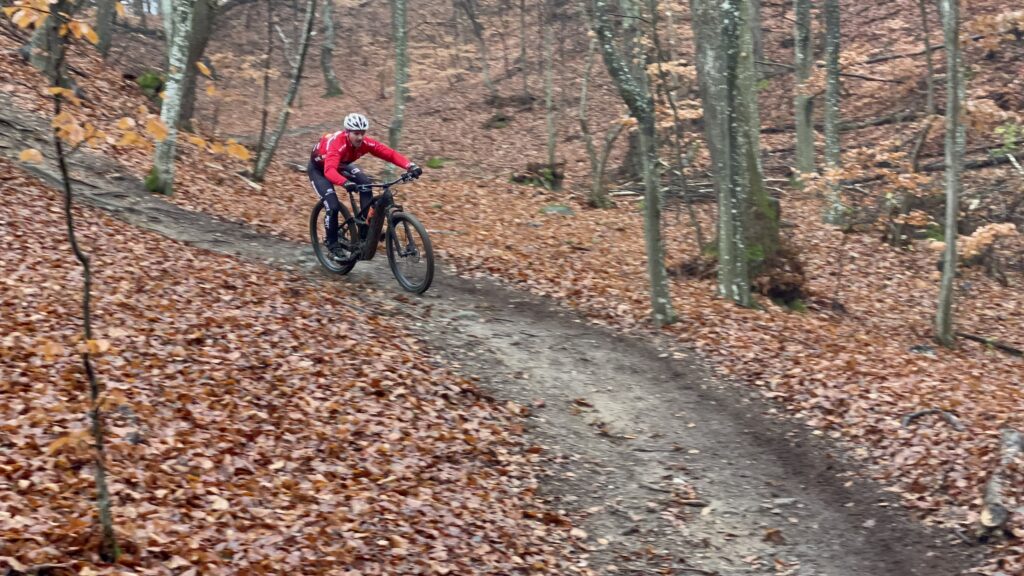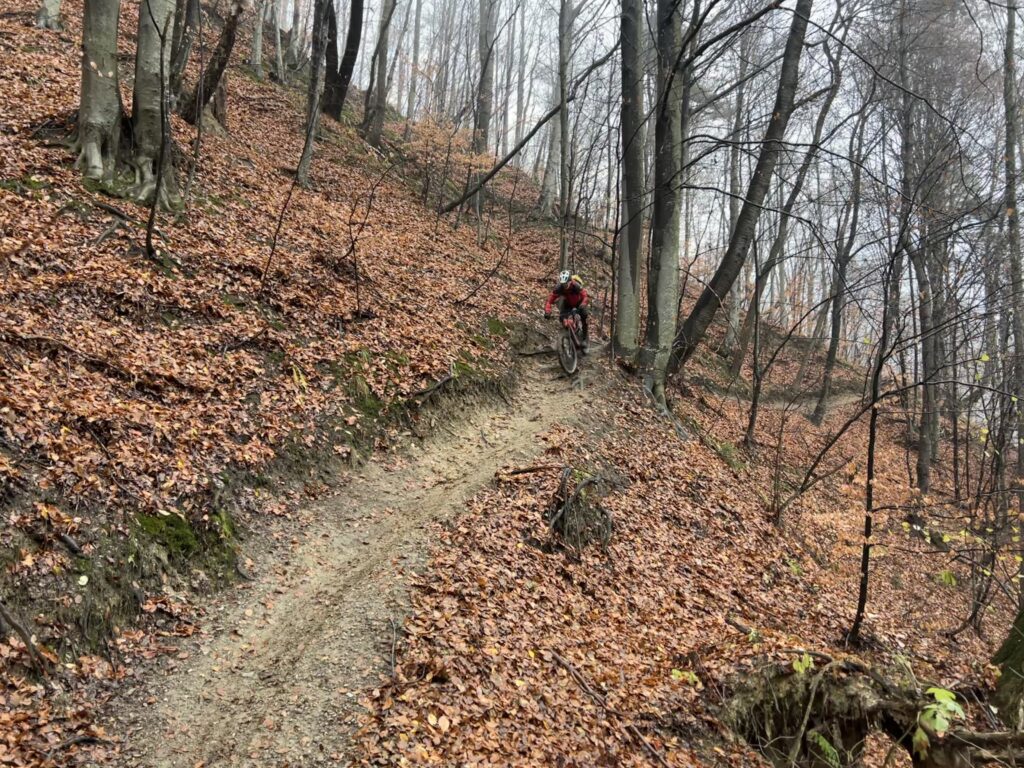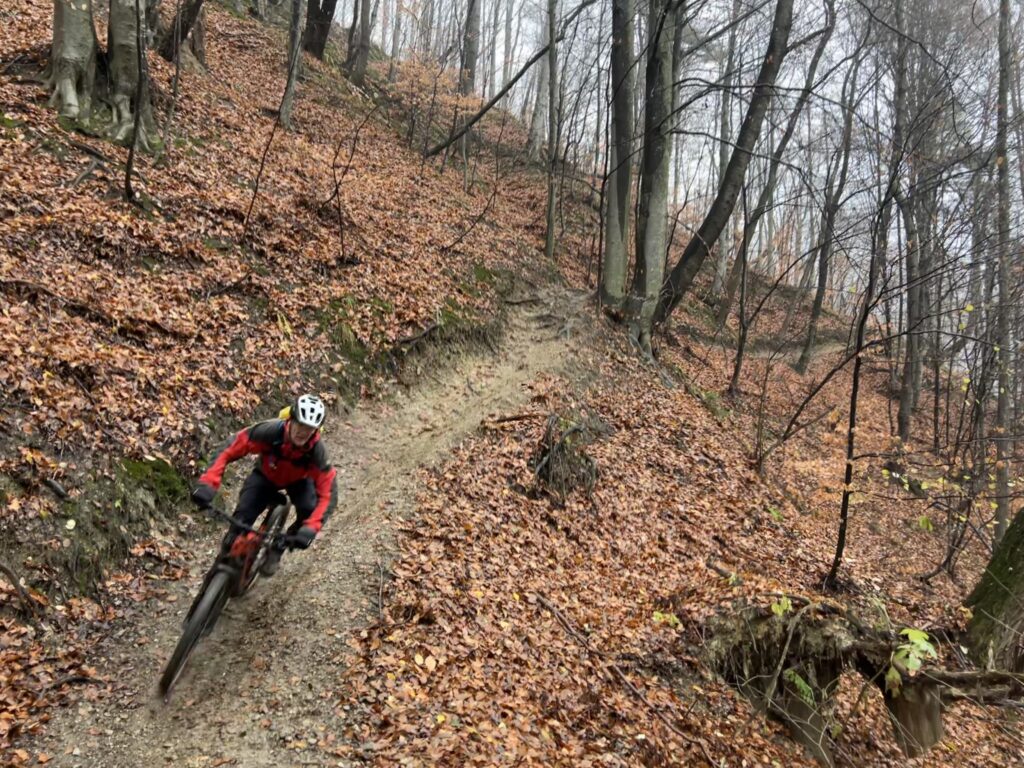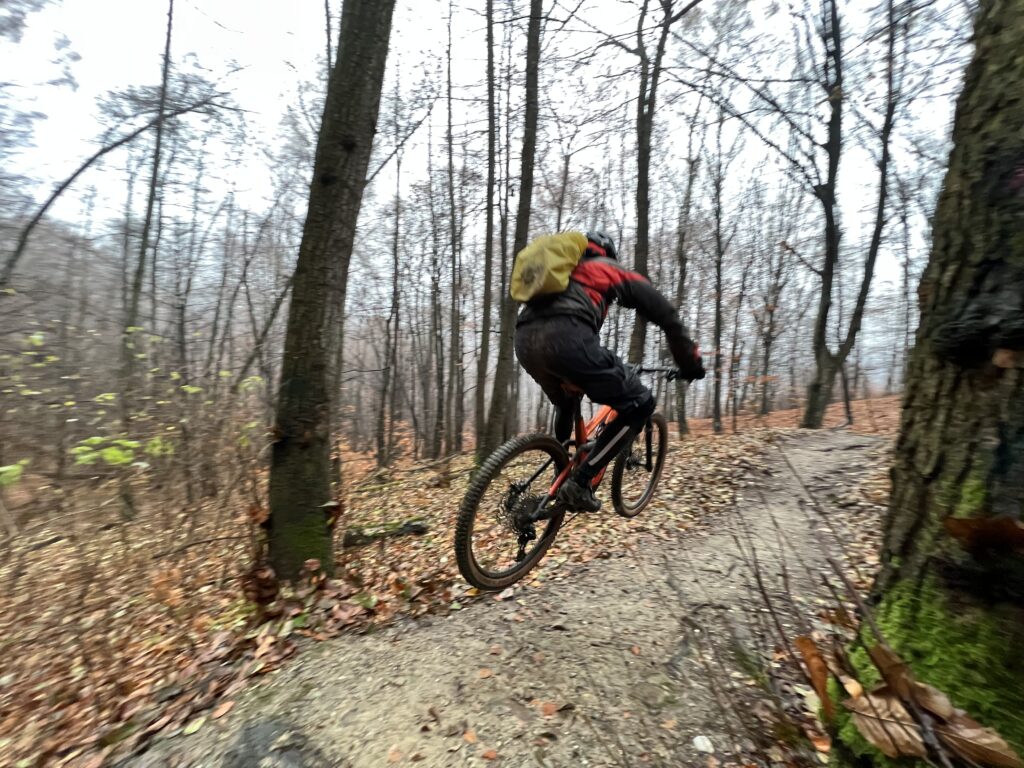 Well almost all the way… As it gets steeper and I count too much on the natural berm that's been there in some of the corners. But not in this one. My front tire is just wiped away and I fall very hard right on my left shoulder and side of the head. Head is ok, shoulder too… but, my left collar bone is broken. Such a pity – we should have done so many more rides. We walk down the last part and bike home the 15kms.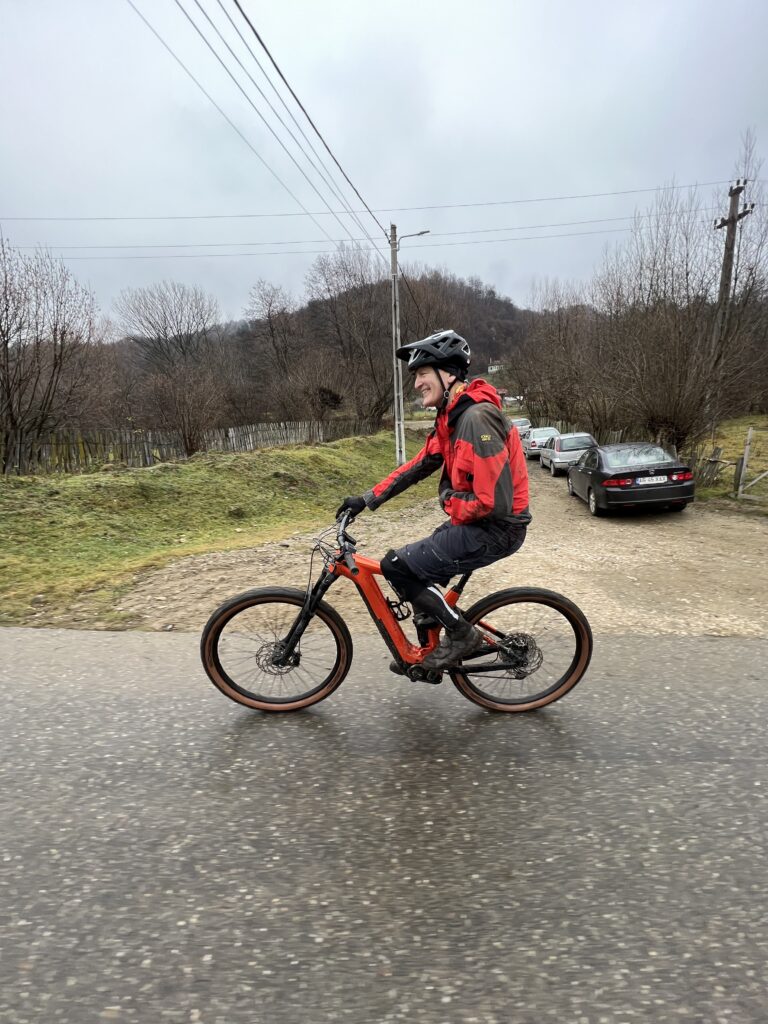 After a shower we see the local Doc for an X-ray and a "figure-of-eight bandage". I don't need pain killers which feels strange but ok… Then I can focus on the beers and lamb instead.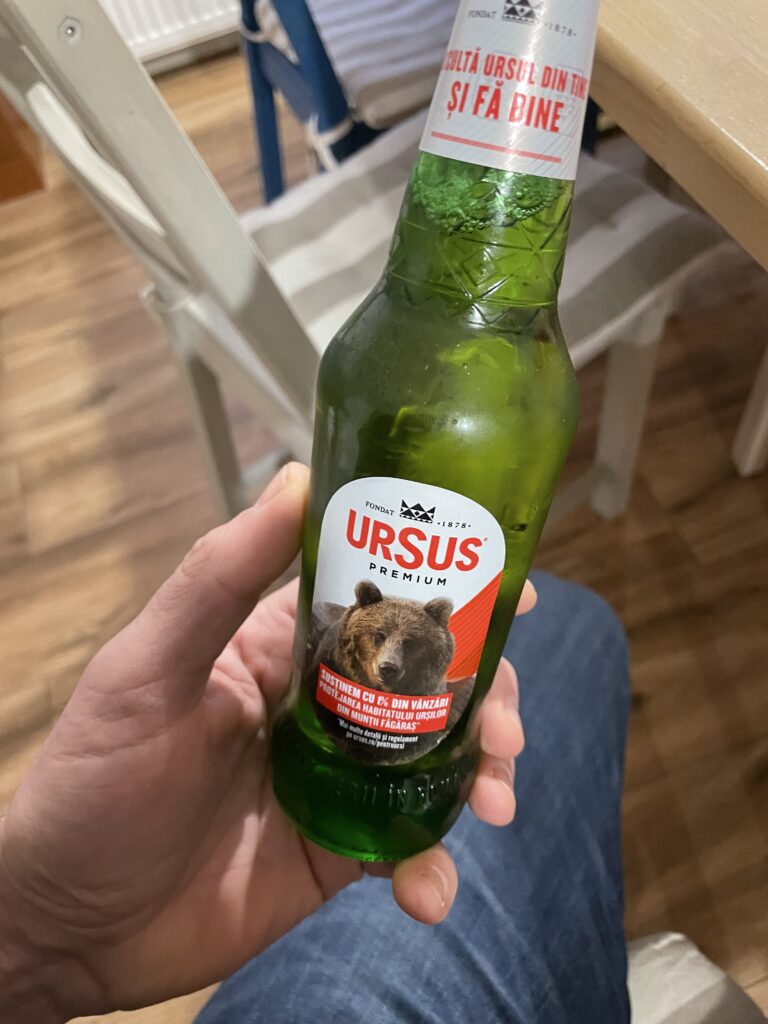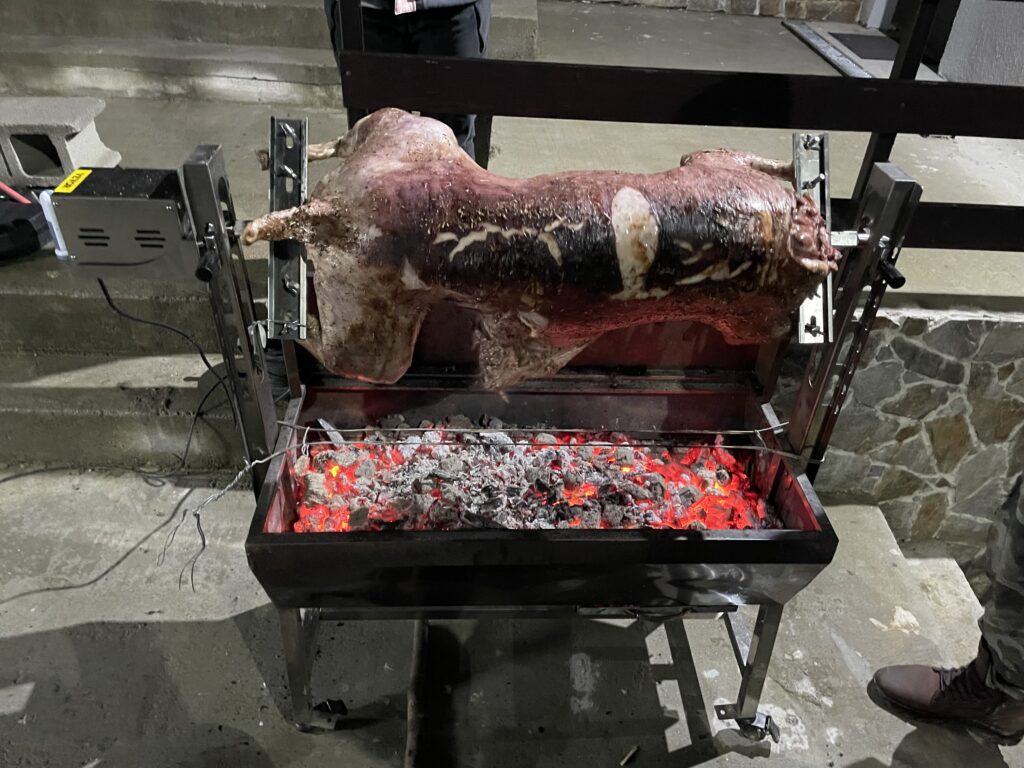 I was told I would need surgery when I got back to Sweden, and indeed I did… Got my plate and screws in a couple of weeks after the fall. Into recovering mode now.
---