I have the pleasure of having been here many times, but this is the first time on a bike. Rental city bike, but still…
We cross the bridge over The Danube and head for the Southern part of the city.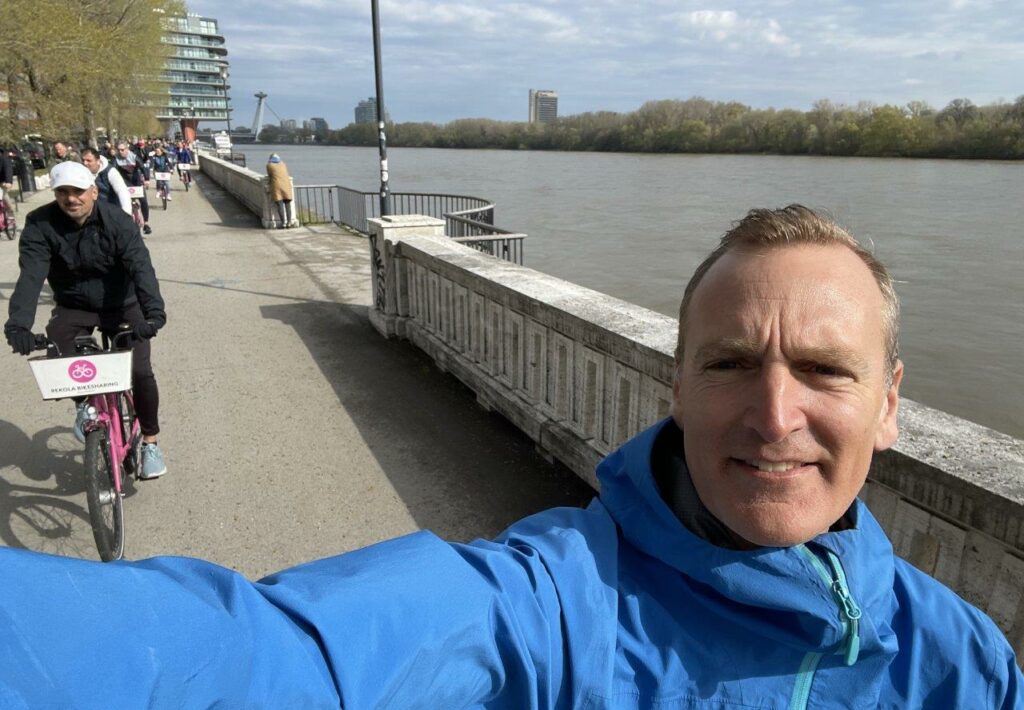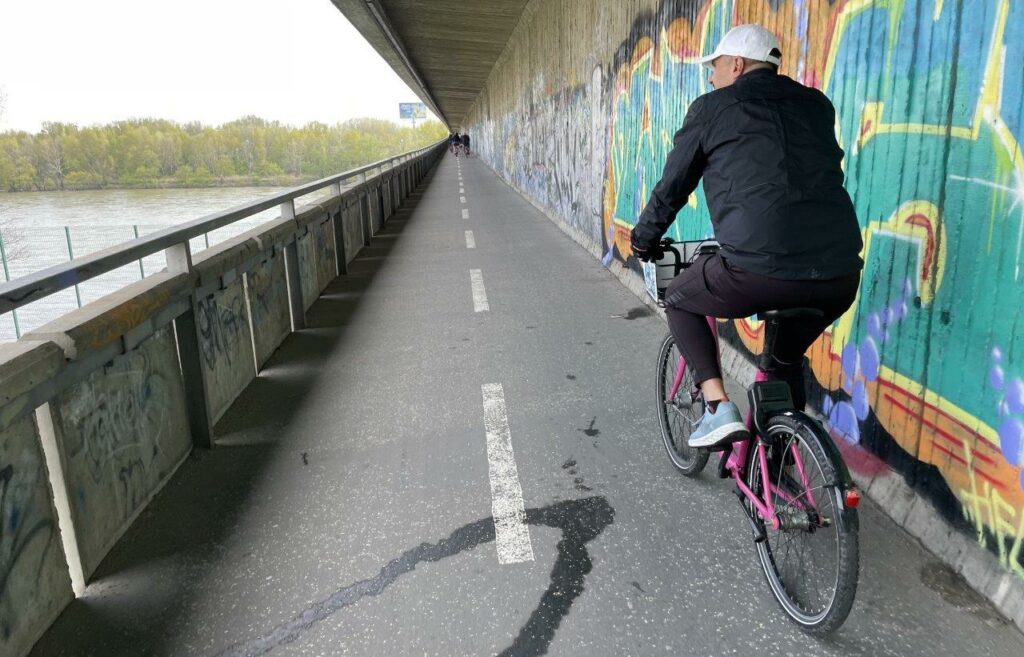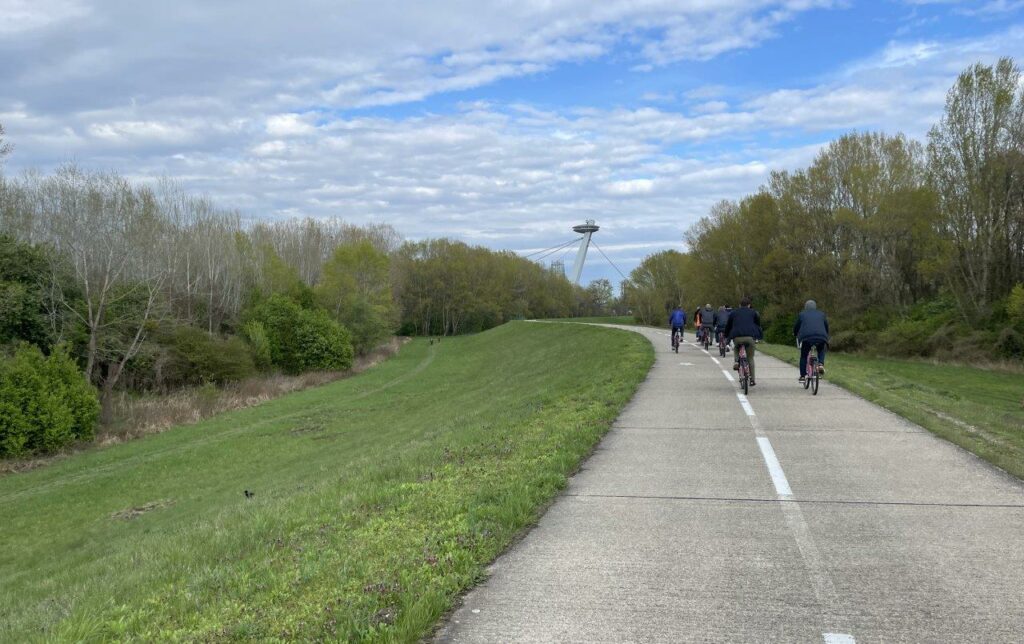 We enter Petržalka, in the past known as the "Bronx of Bratislava" because of the very high crime rate. Today the borough is just another regular part of the city, but of course clearly identified by all the housing blocks known as "panelák".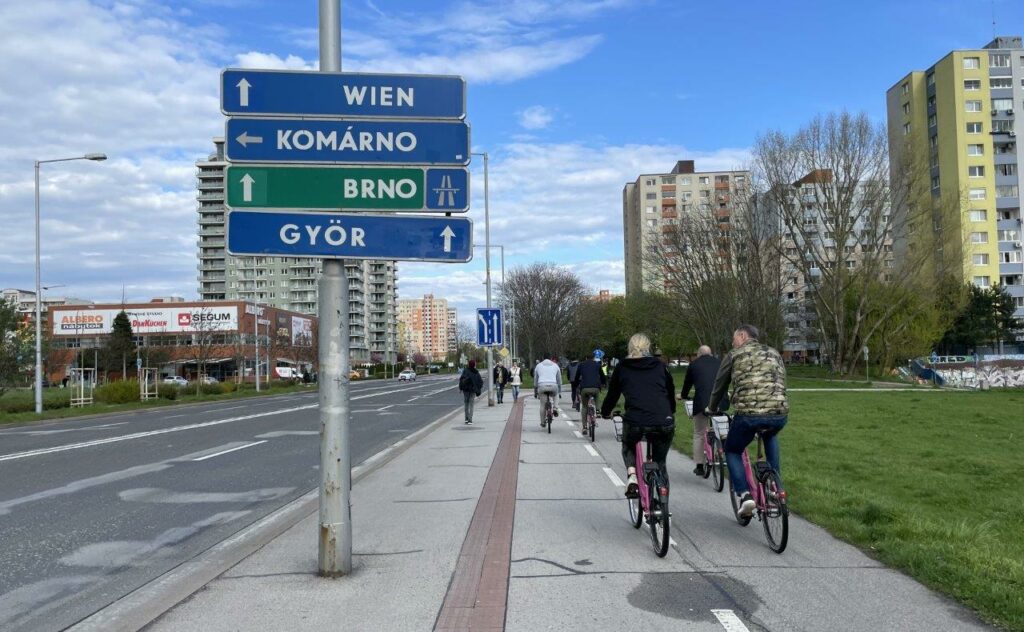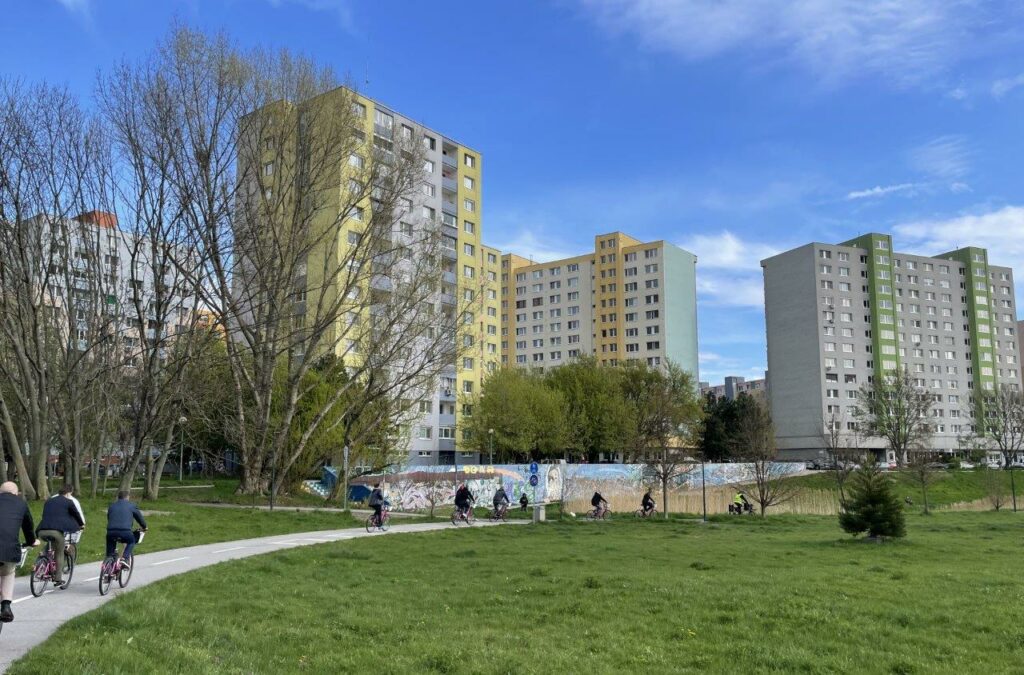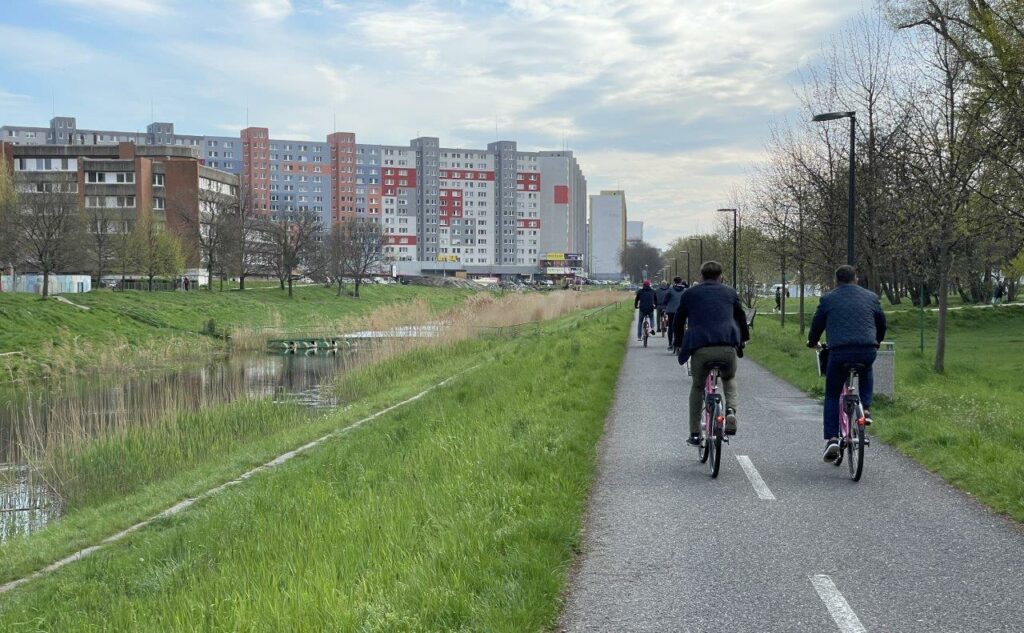 Time for a Kofola – good vibes coming back from the trip to Czech last year.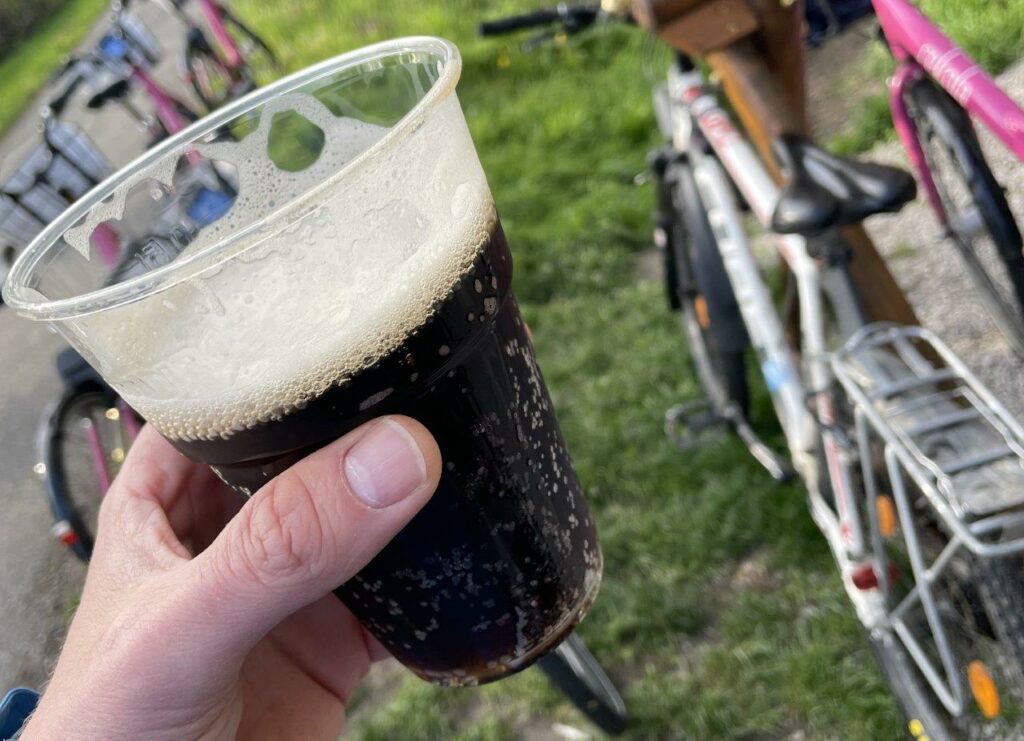 Biking is evidently a nice part of the city culture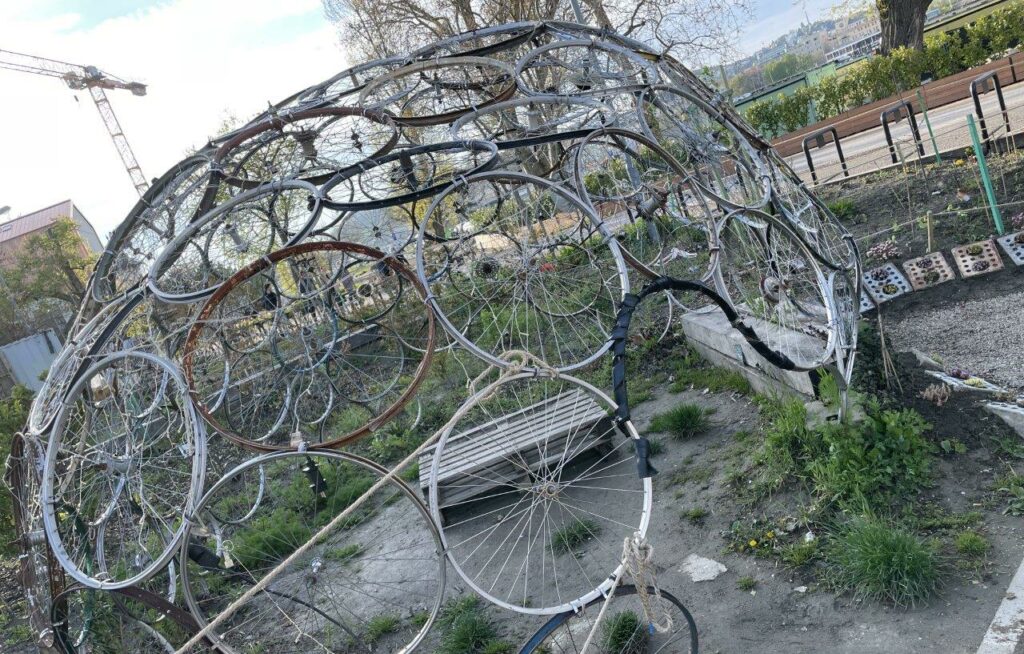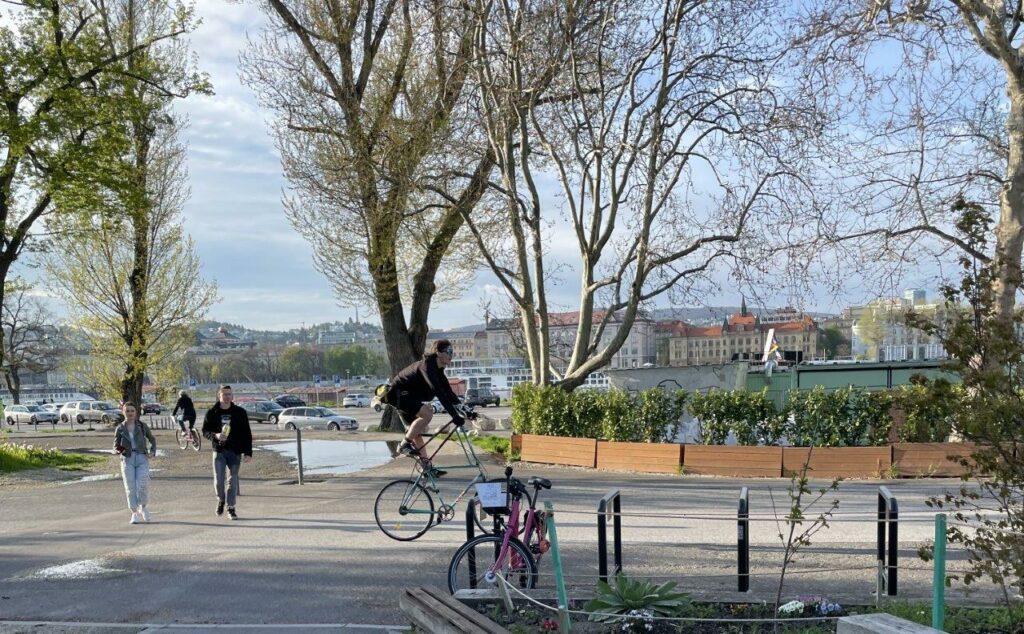 Heading back to the North bank after 20km of city riding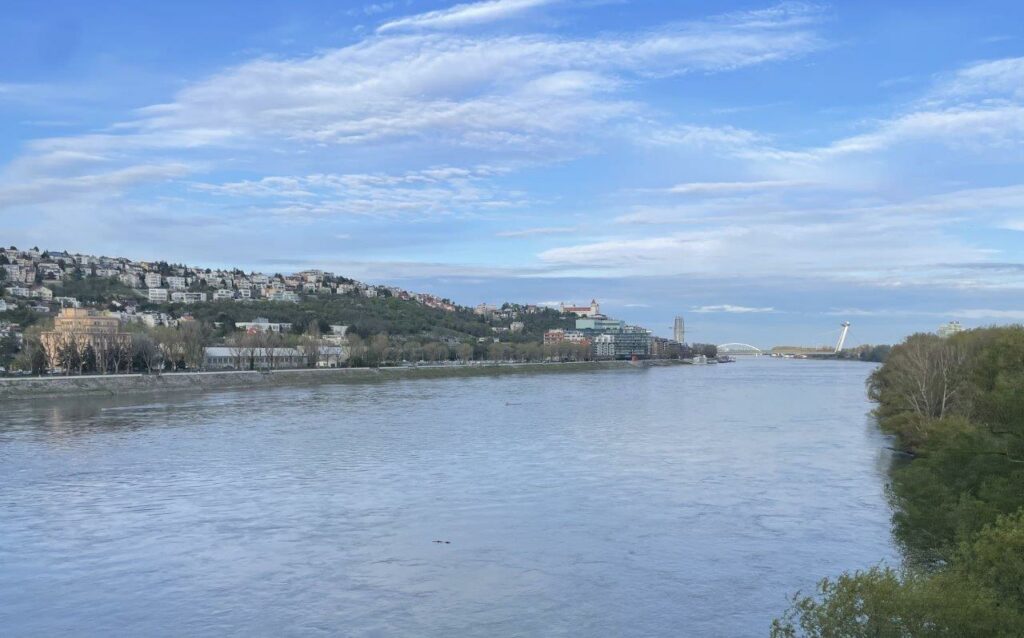 ---