We are about to close 2017 and luckily not without a get together ride in Strömstad. The Ohlsson brothers are leading the way on absolutely amazing trails just south of Strömstad. It's the typical trails we grew up with; very technical and constantly up and down. Typically it doesn't look much but it adds up to 600 meters of climb.

It's zero degrees but after a night of frost. The winning concept was spike tires to manage the icy slick rock sections. We meet up at Lagunens Camping and warm up at the pump track. Erik: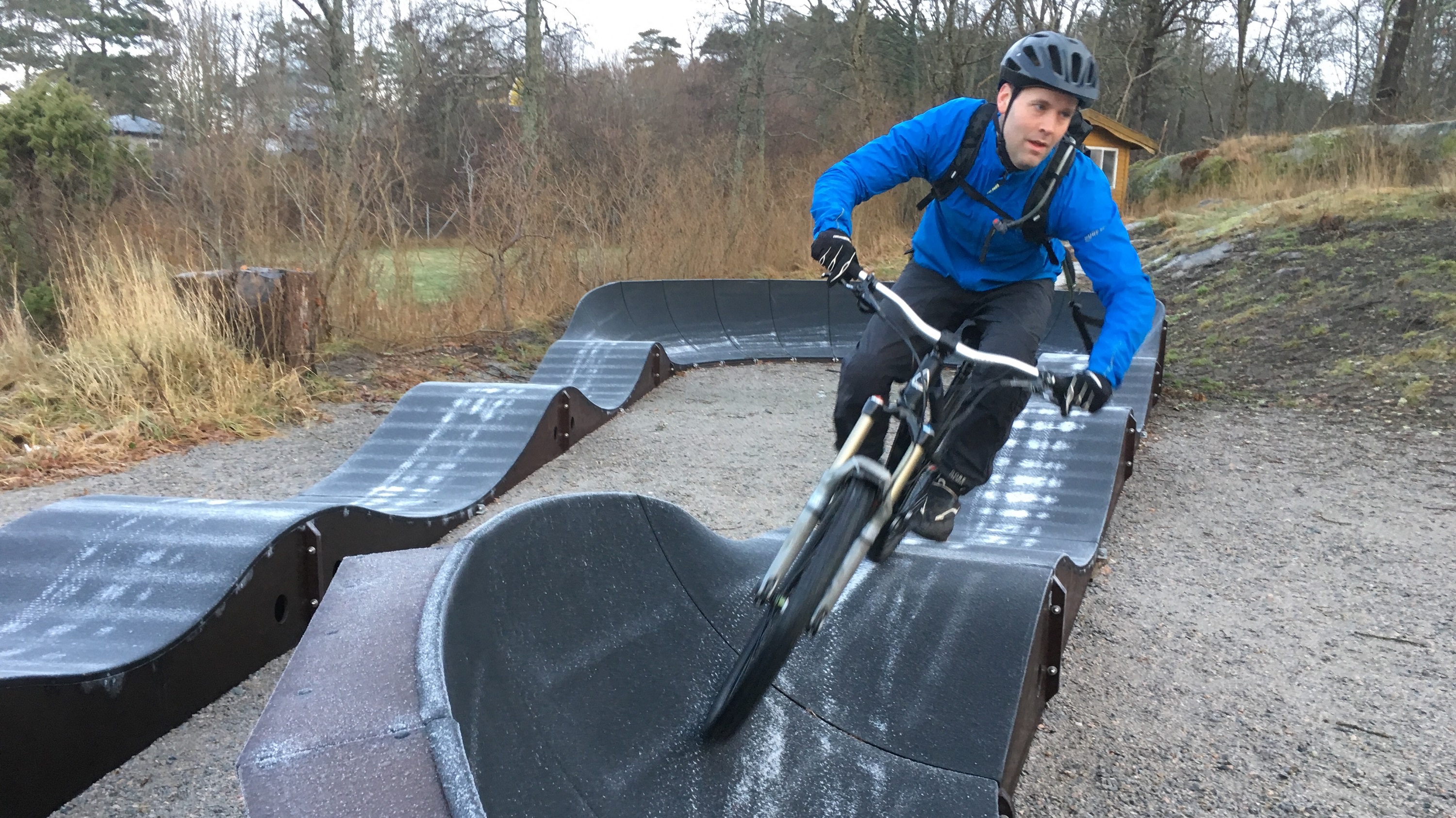 A couple of meters away – Mickes dirt track project in Tjärndalen. We take a look and then go for the trails instead
New trails to me. Gives you the feeling of being in the mountains instead of so close to the sea that we are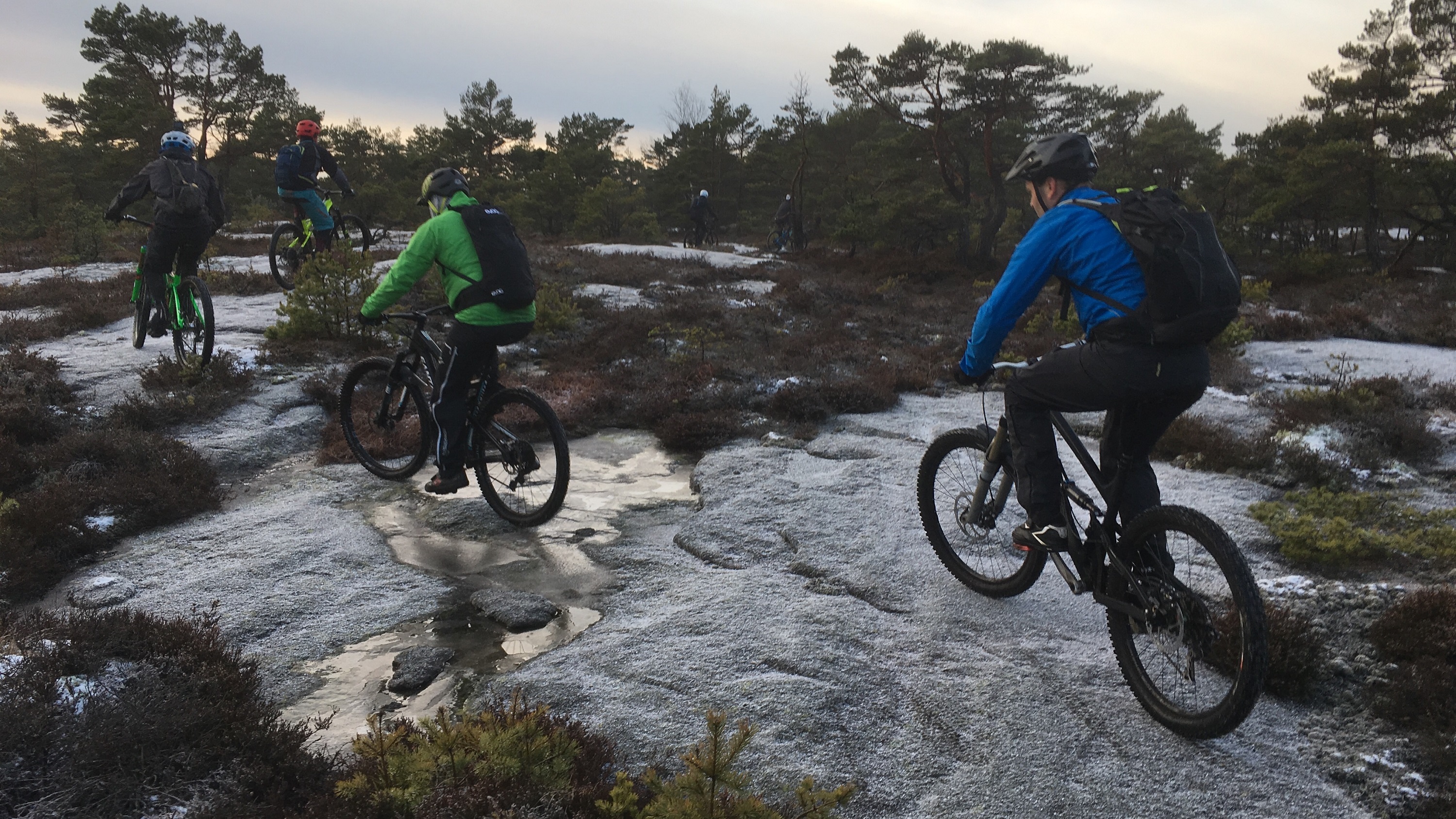 At Hällekind we all stop for a snack: Erik, Fredrik, Alex, jocke, Micke, Lars and I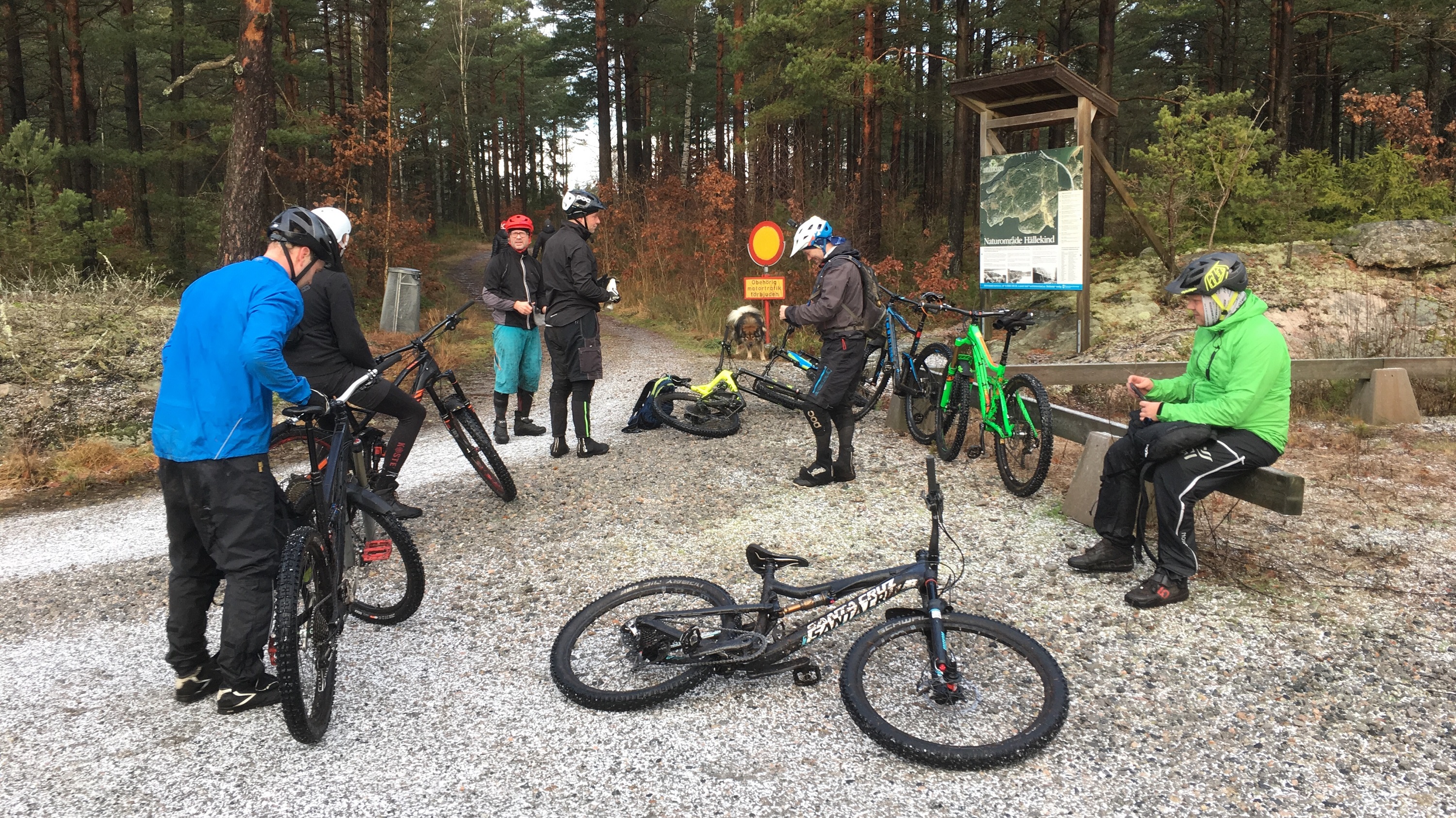 The trails at Hällekind are fast and offer great view of the archipelago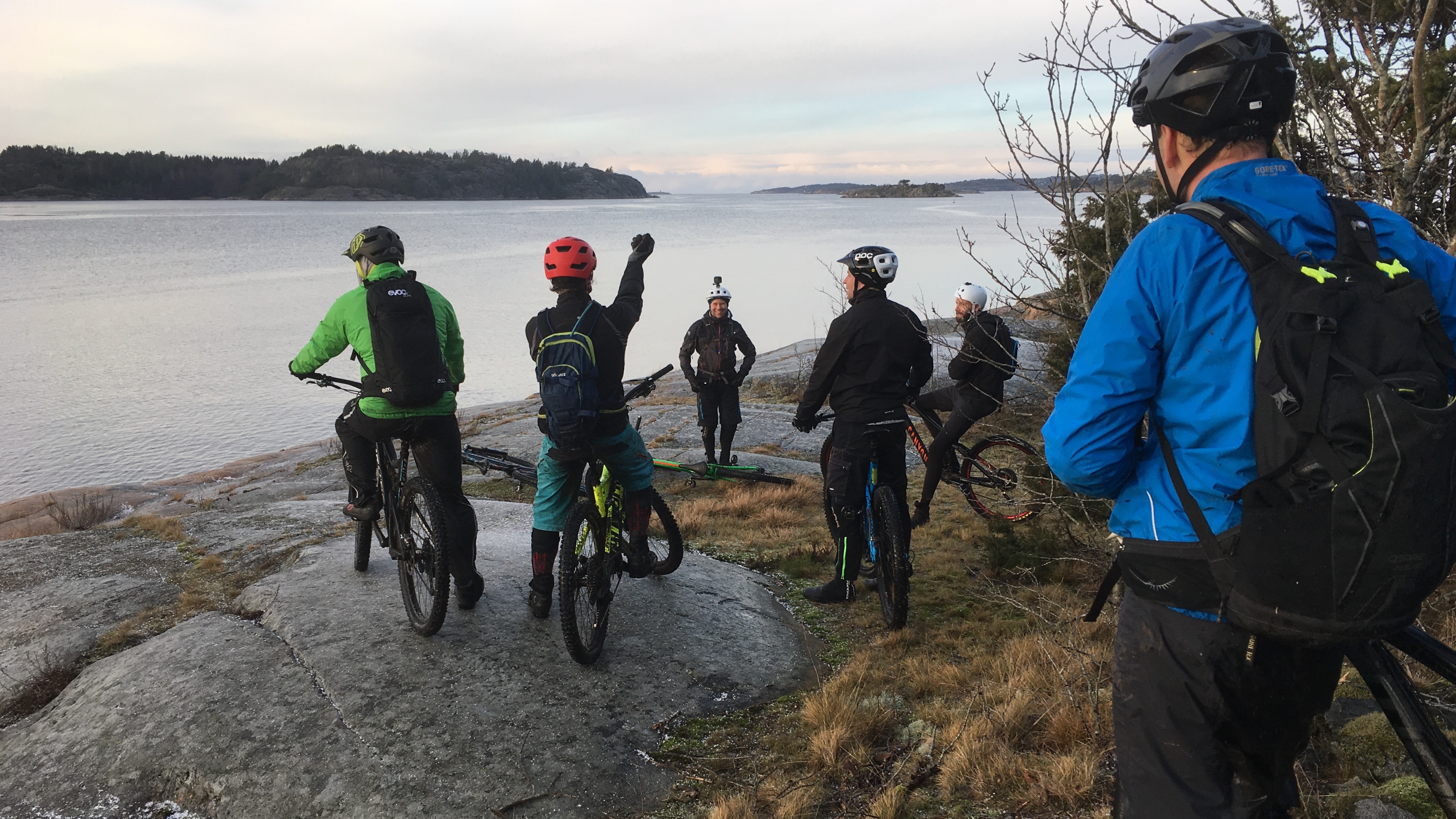 And some nice features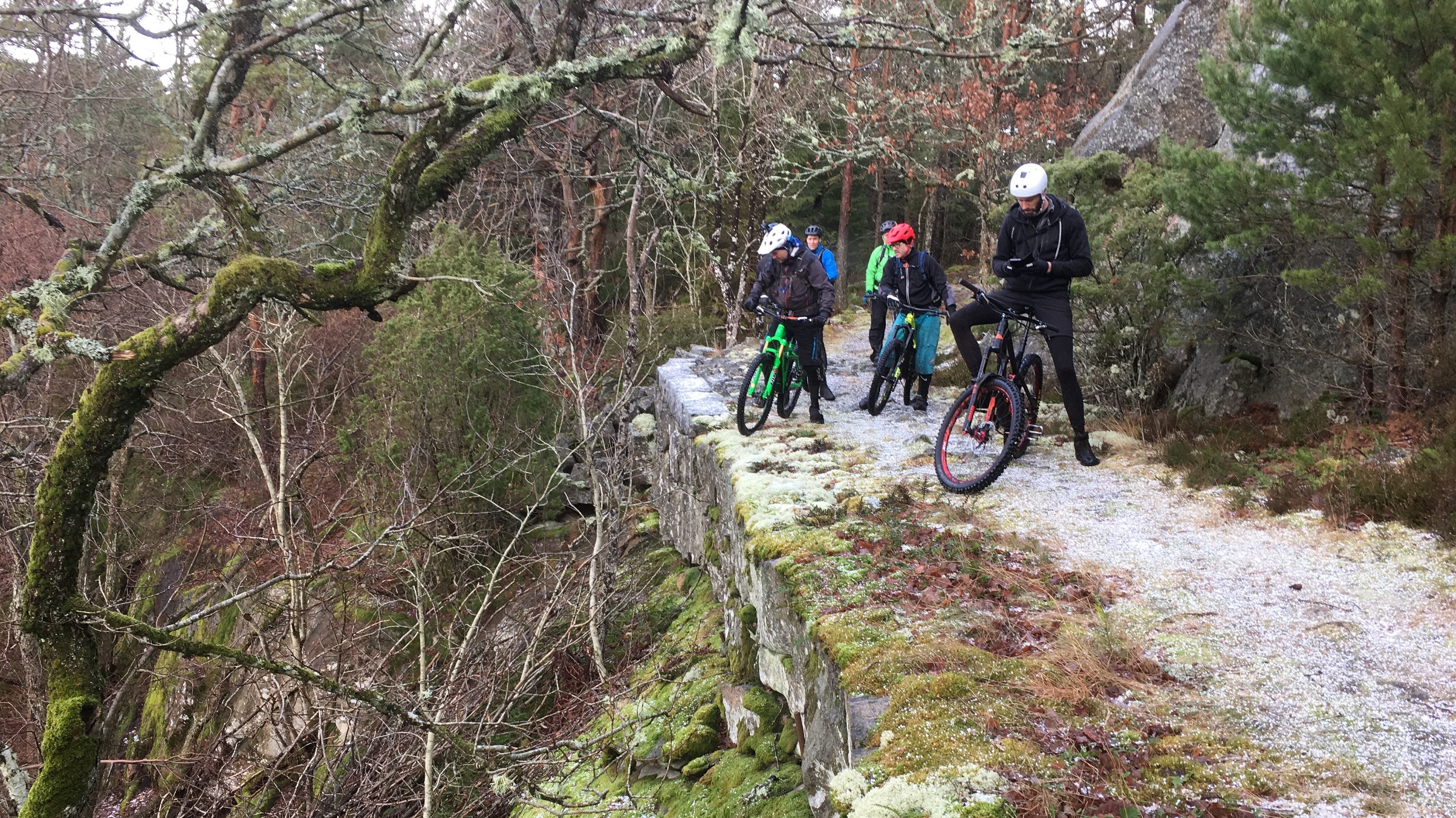 We head back for Lagunens camping as the temperature slightly drops in sync with the day light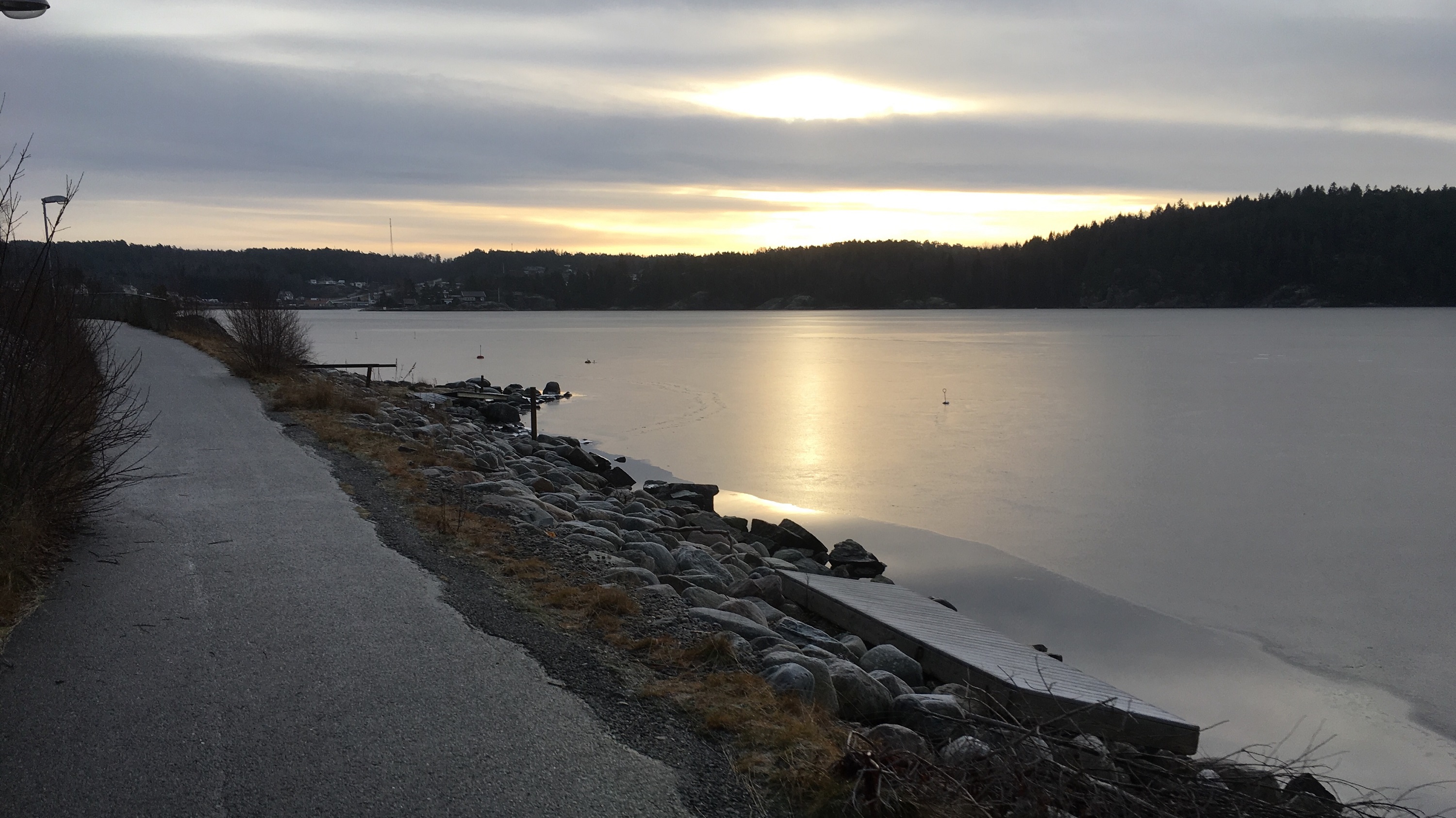 …and why not? Some service?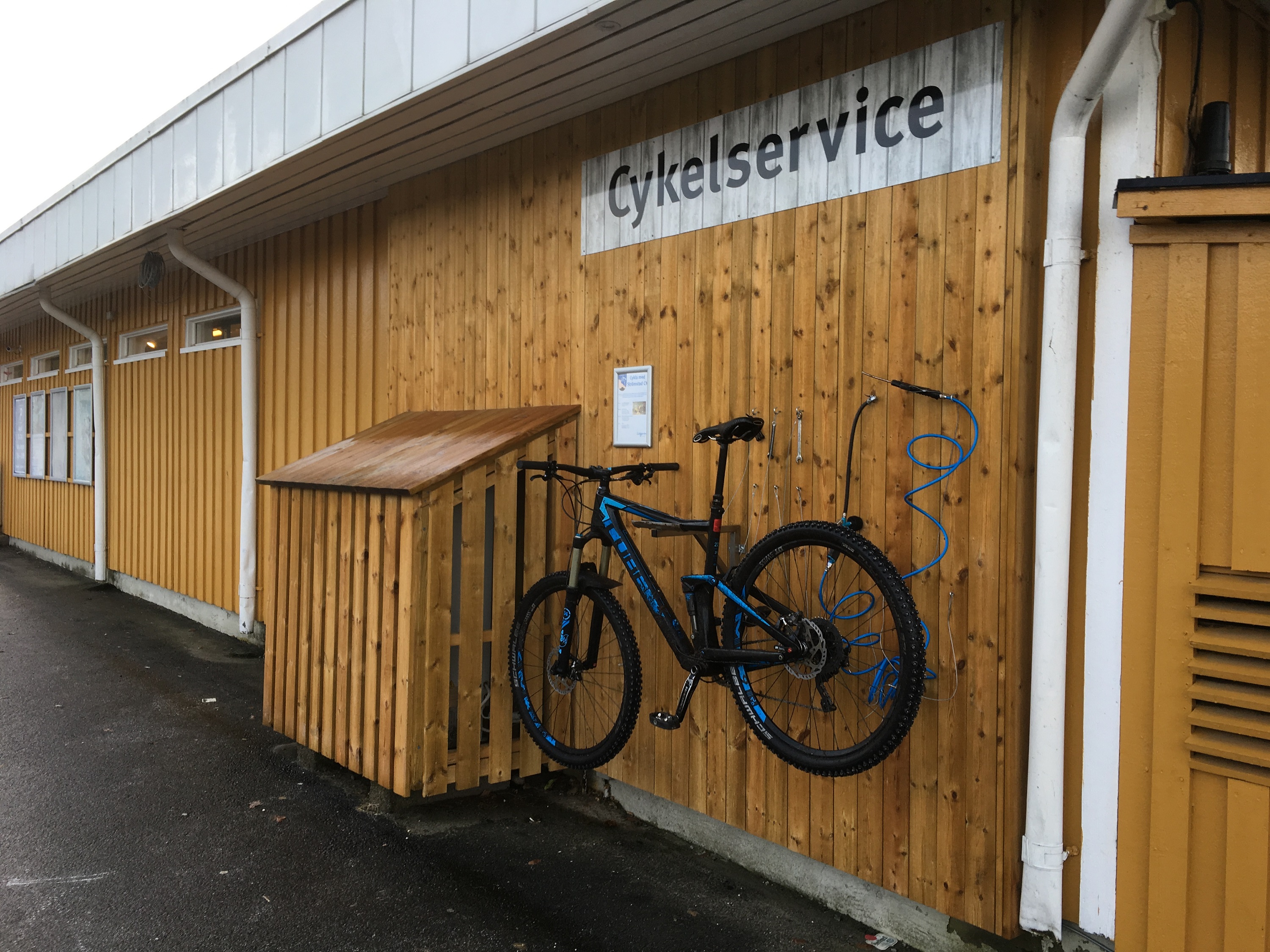 We climb up the hill and do different trails and lines and cross the bridge to the daft island – Daftö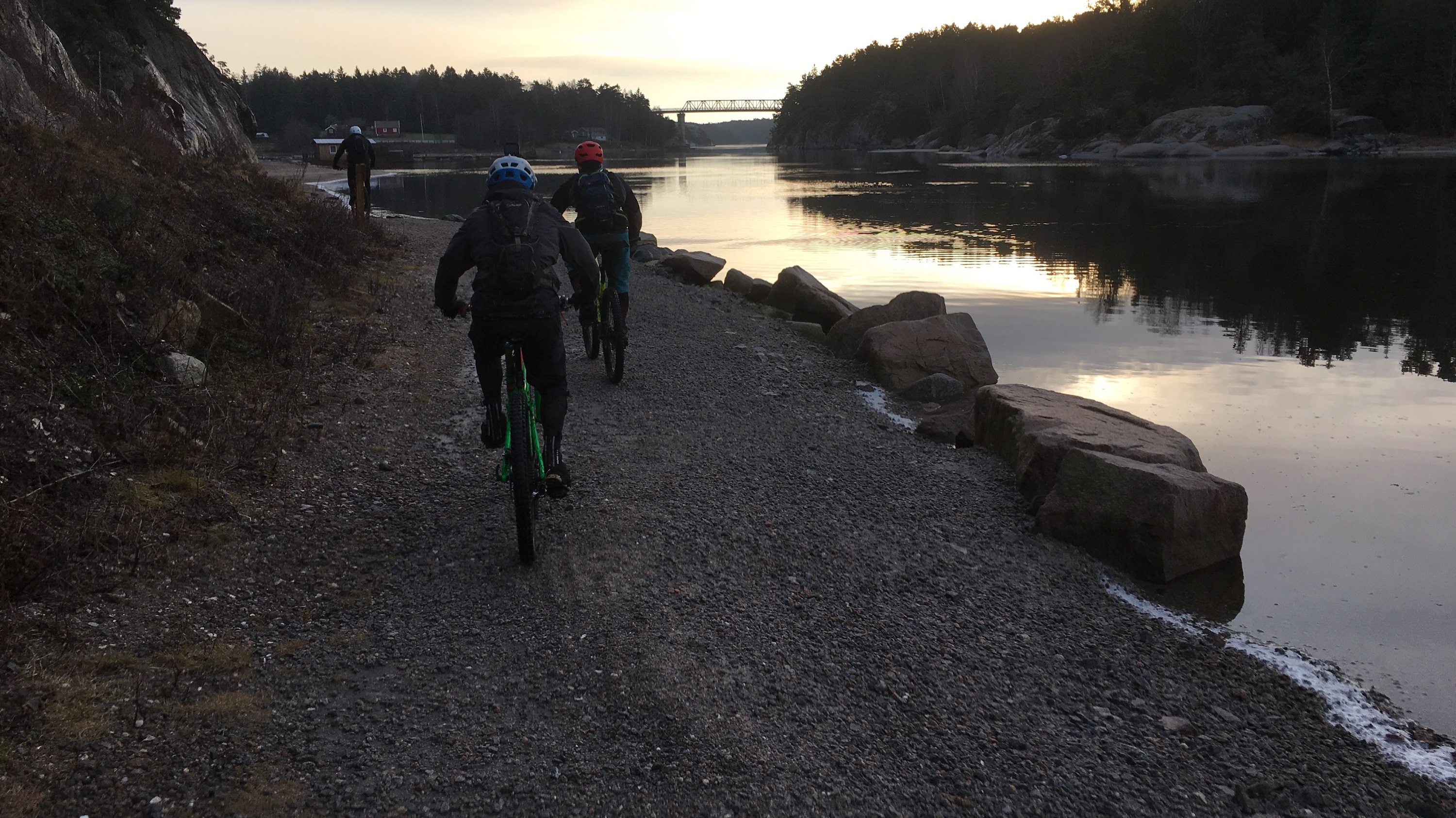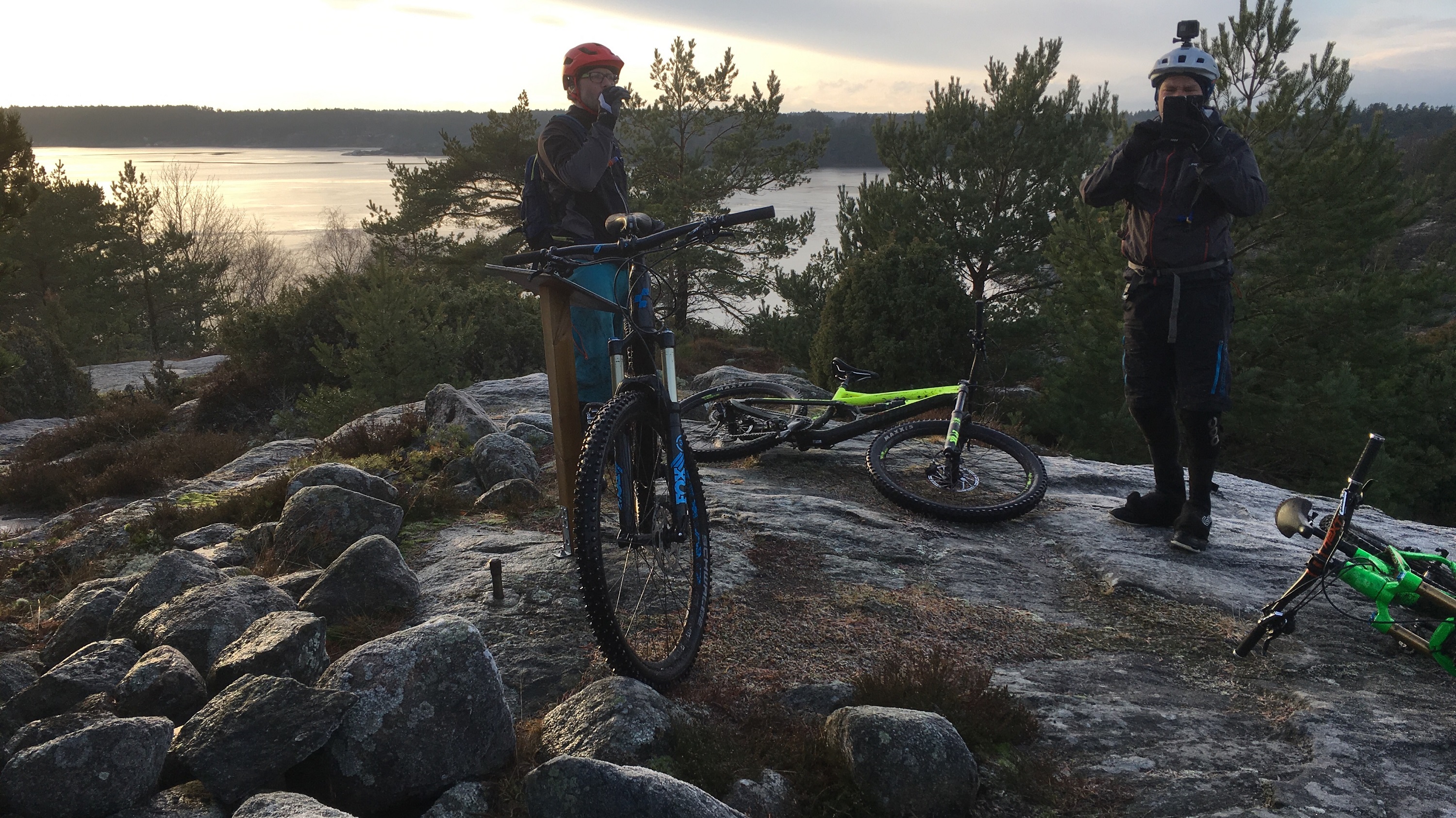 Some of the guys have been dropping off so at the end it's only me, Micke and Alex left in the dusk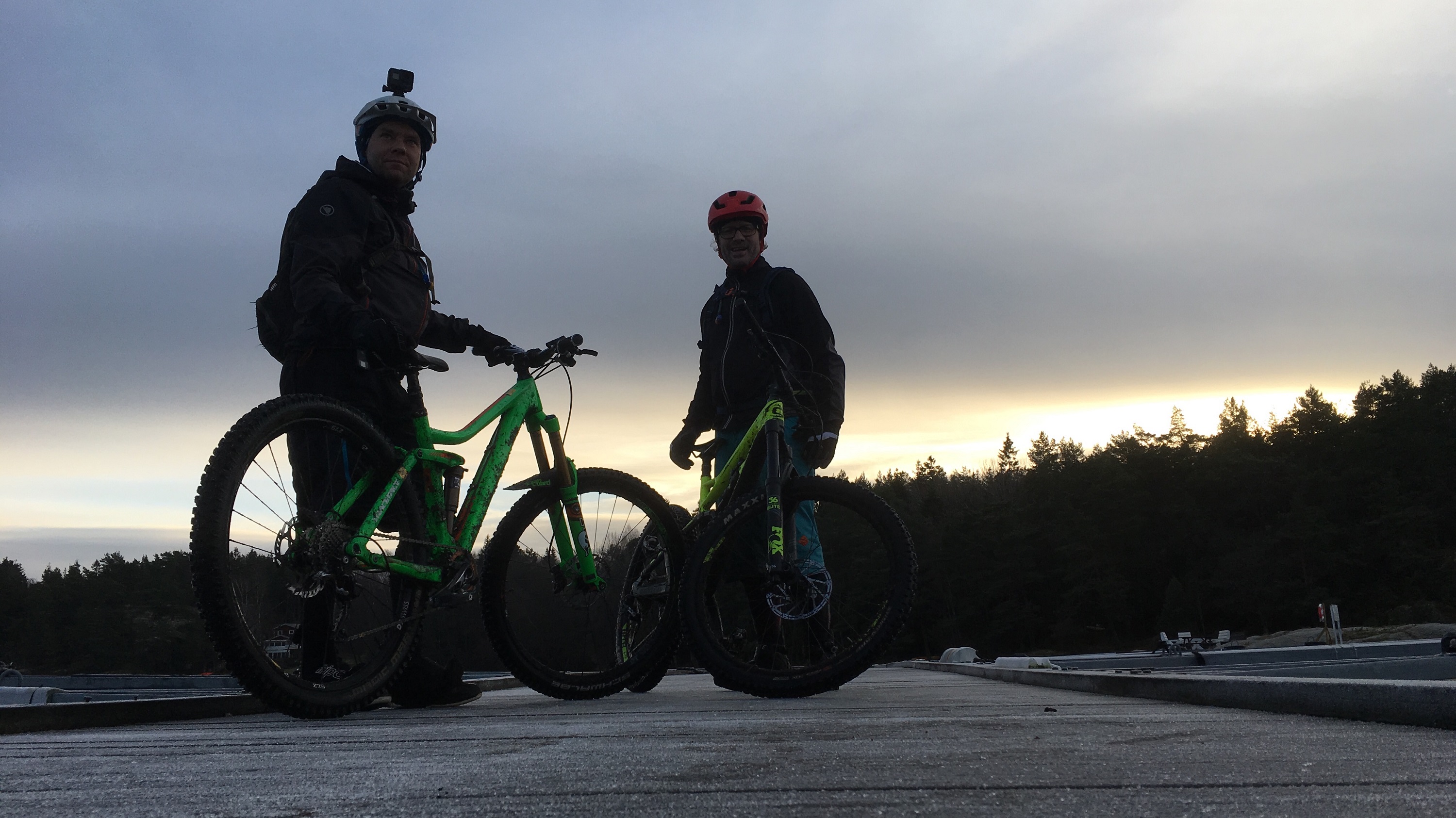 Going back we get a last climb up to Jockes place to rinse the bikes in hot water.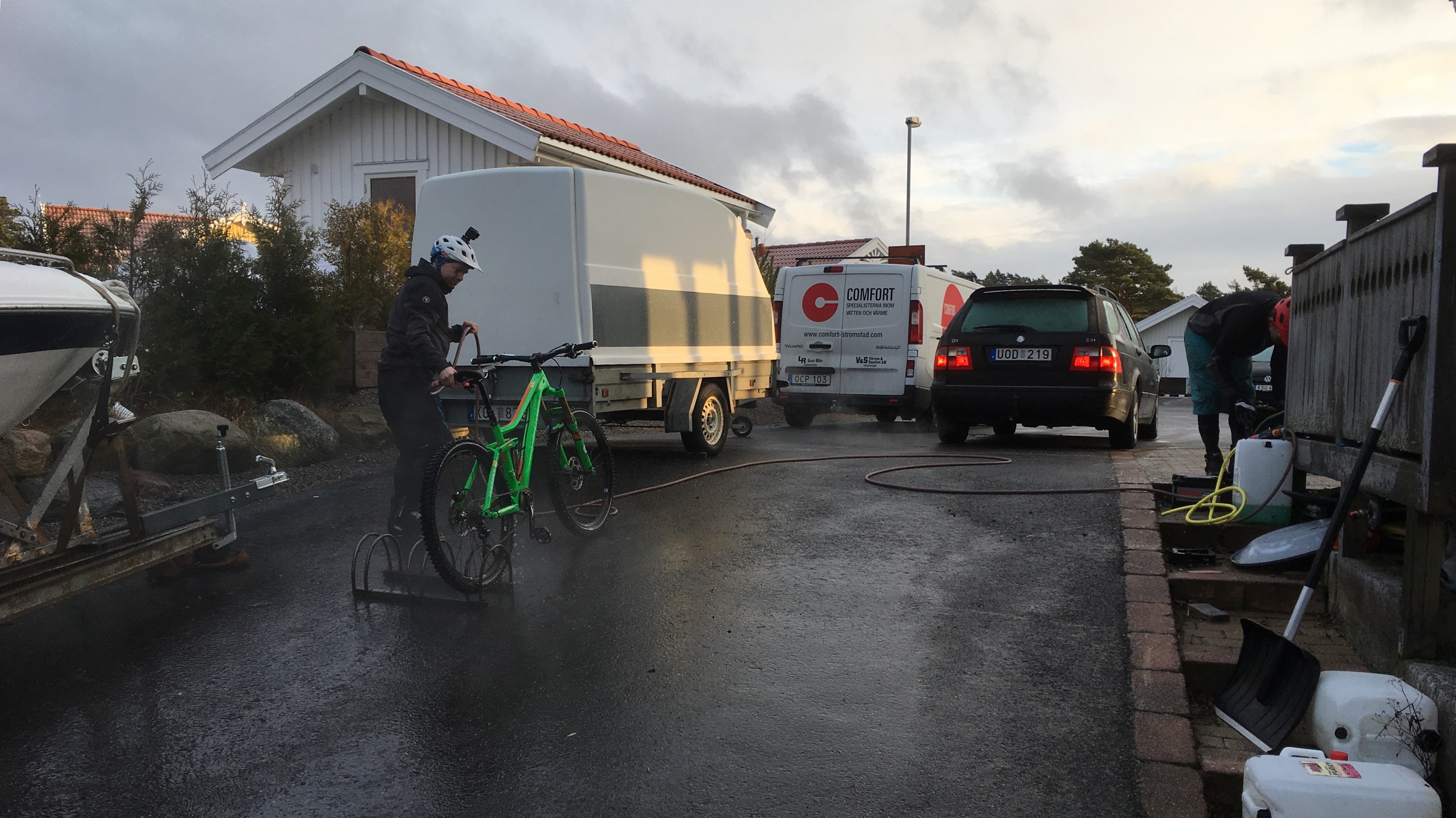 And with that I send off my bike with Alex to Norway. My poor fork, shock and dropper need some attention at his place.
You probably saw the Go-pro on Mickes helmet… and here's the vid:
---