Spring is in the air! The strong wind doesn't matter too much as it's time to try if the elbow holds up for some mountain biking. We warm up with some gravel roads before climbing up to the wind mills.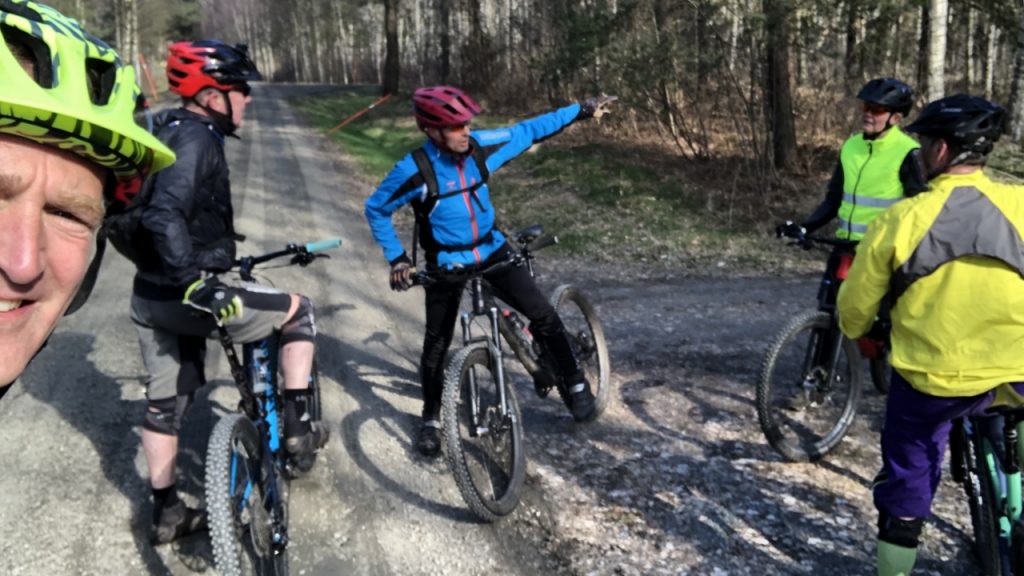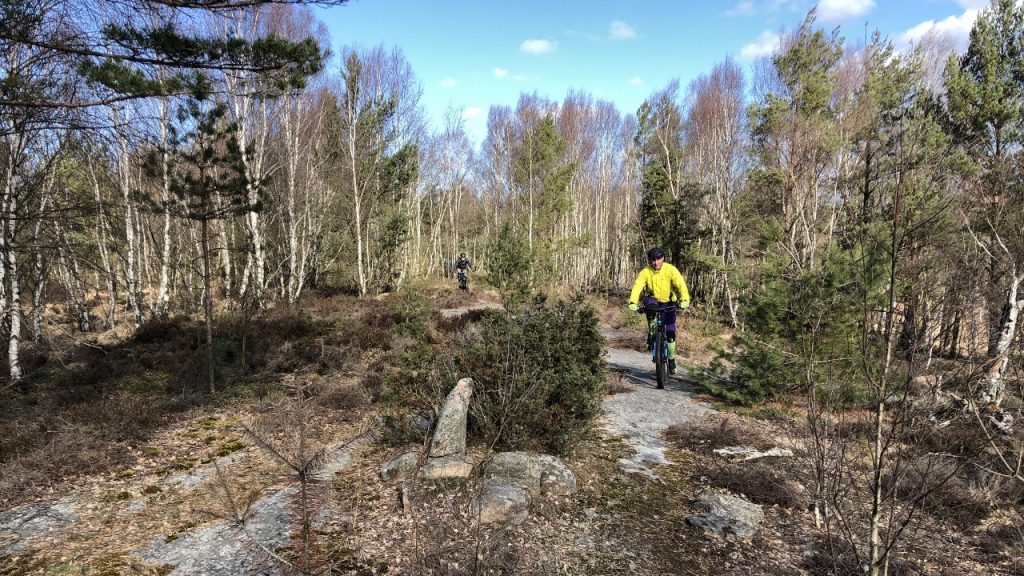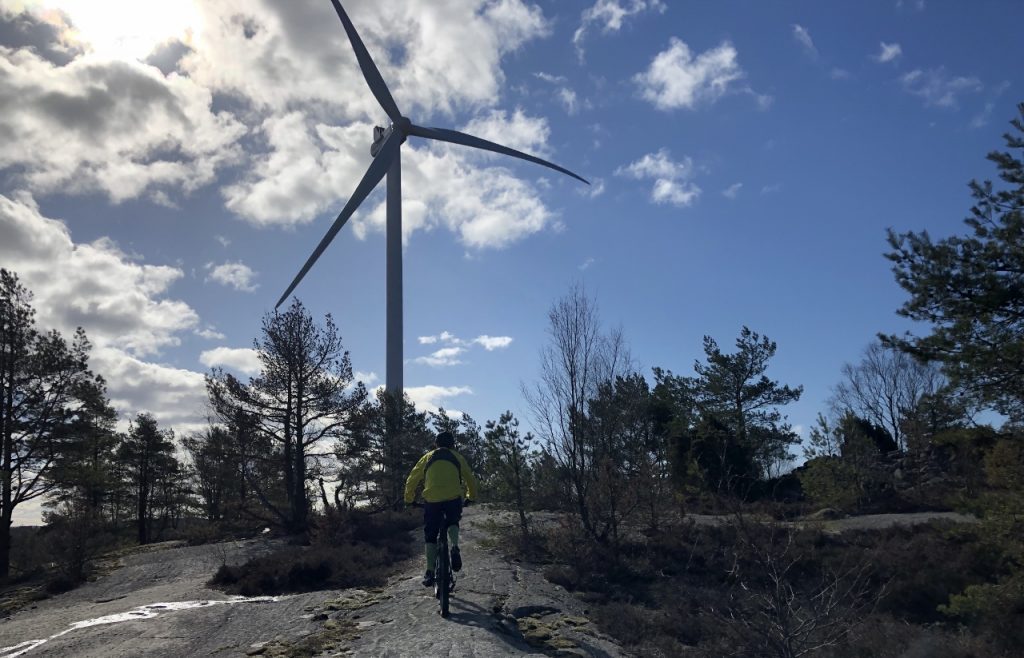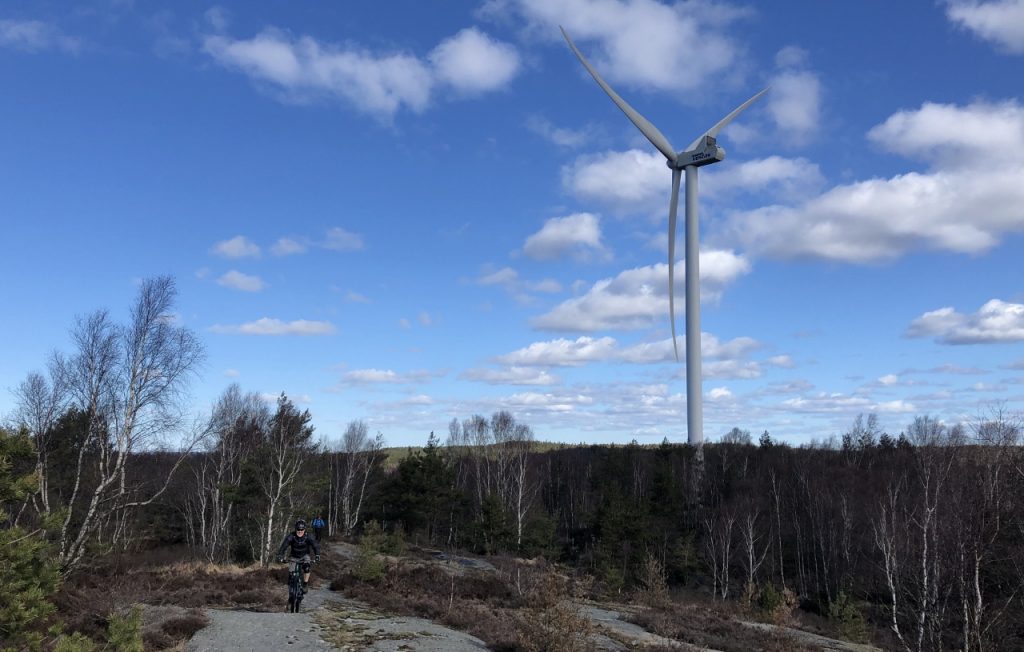 One blade is 54 meters long, but it's hard to understand from a distance, or even up close. Some fast calculation and the tip of the blade is today doing something like 240km/h – no wonder the sound.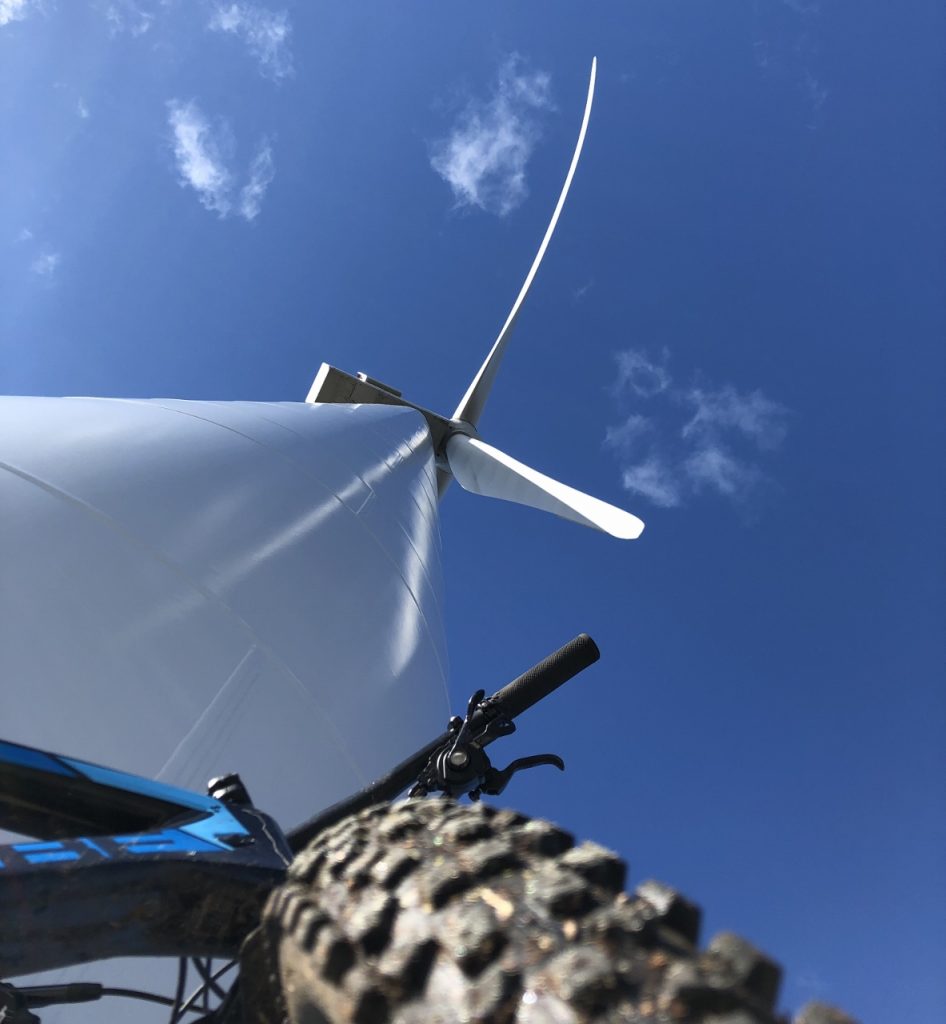 Mc Askill wannabe…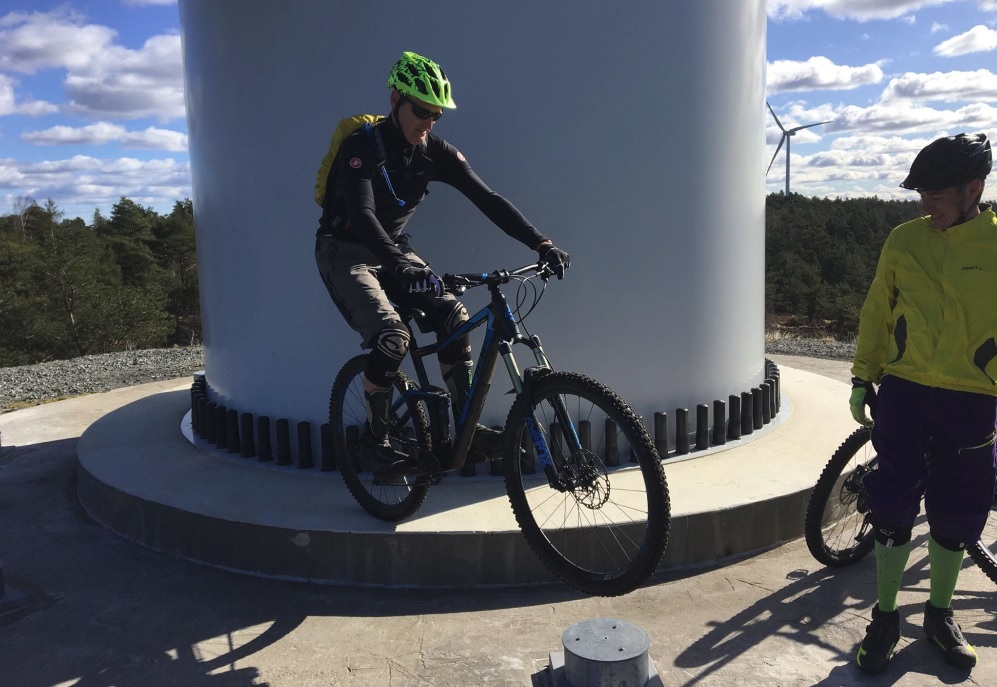 Some more pics from a perfect day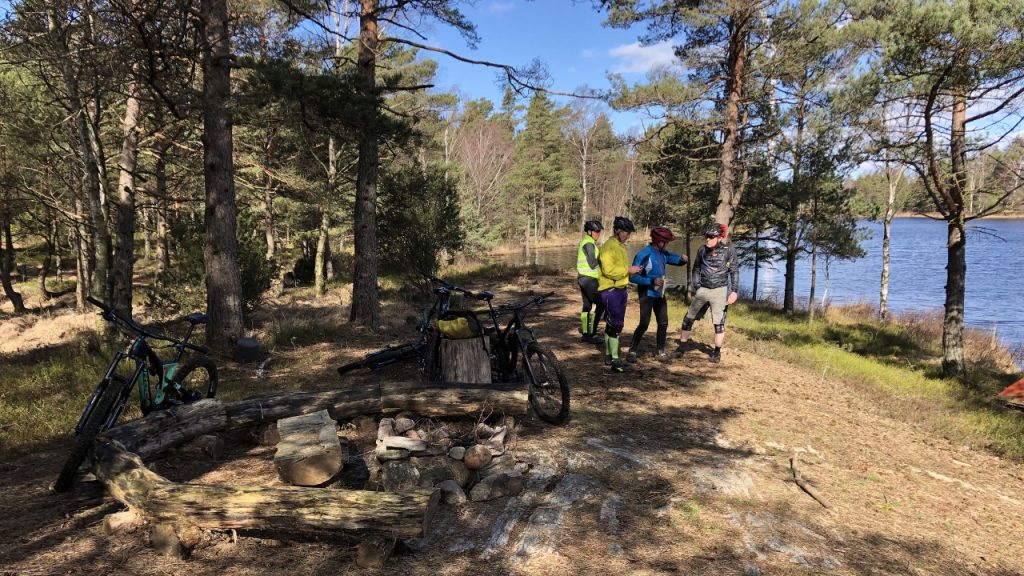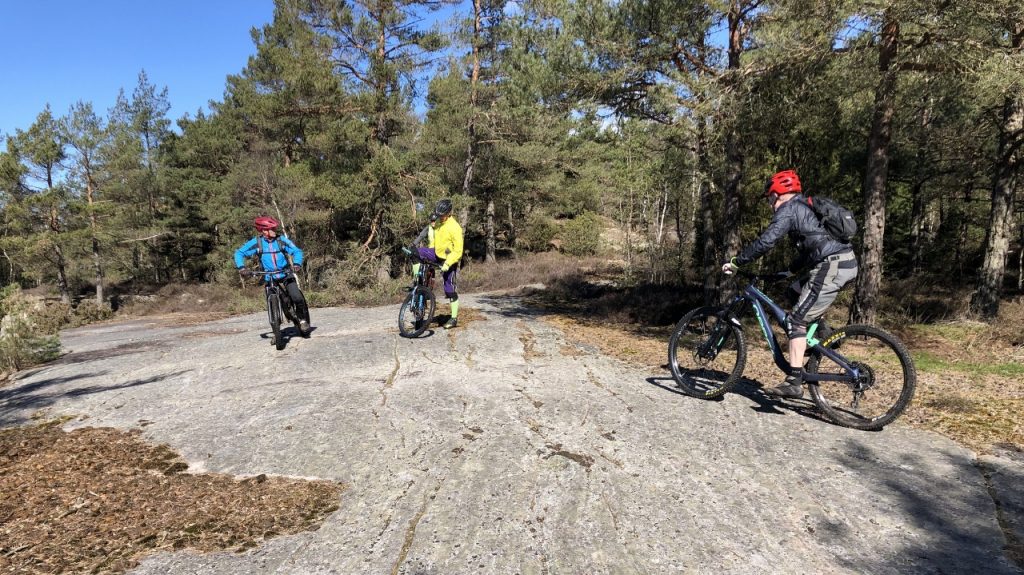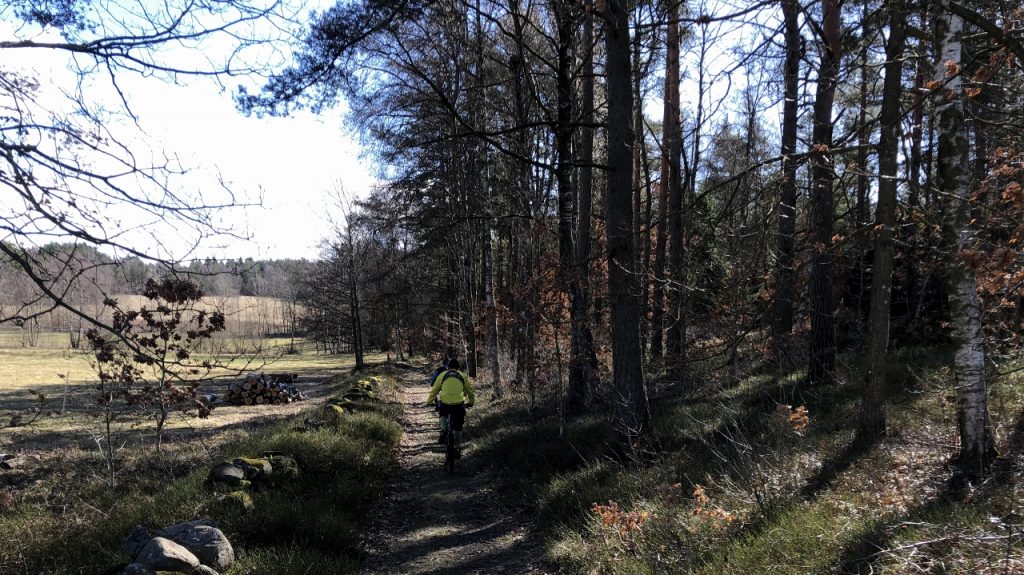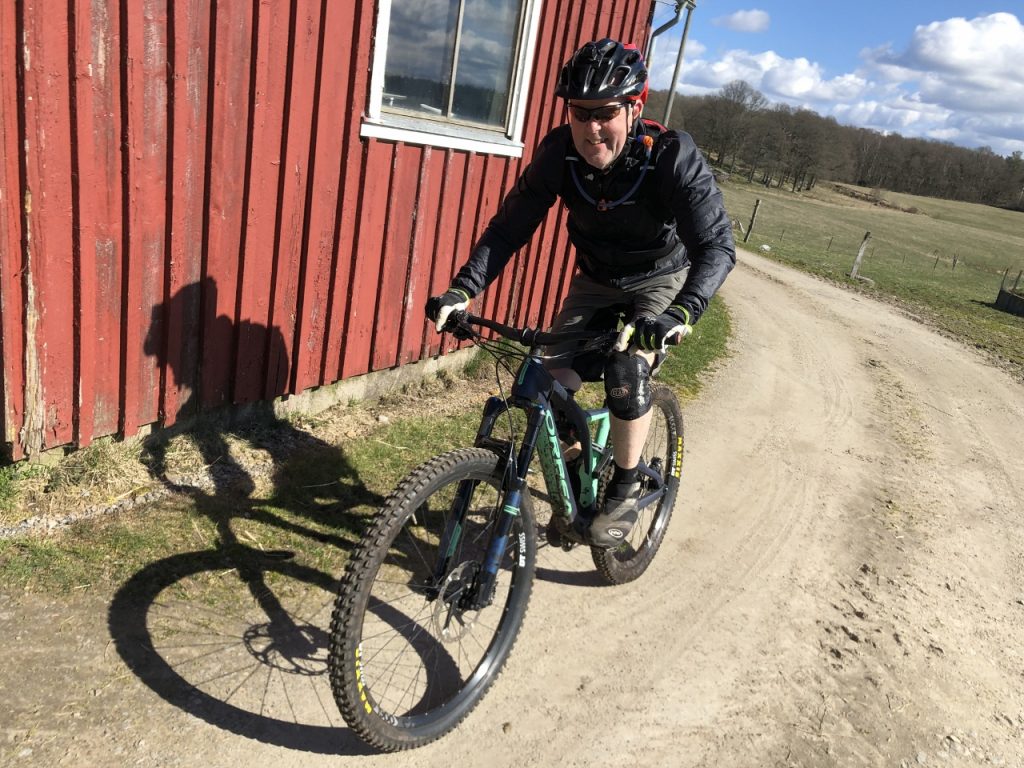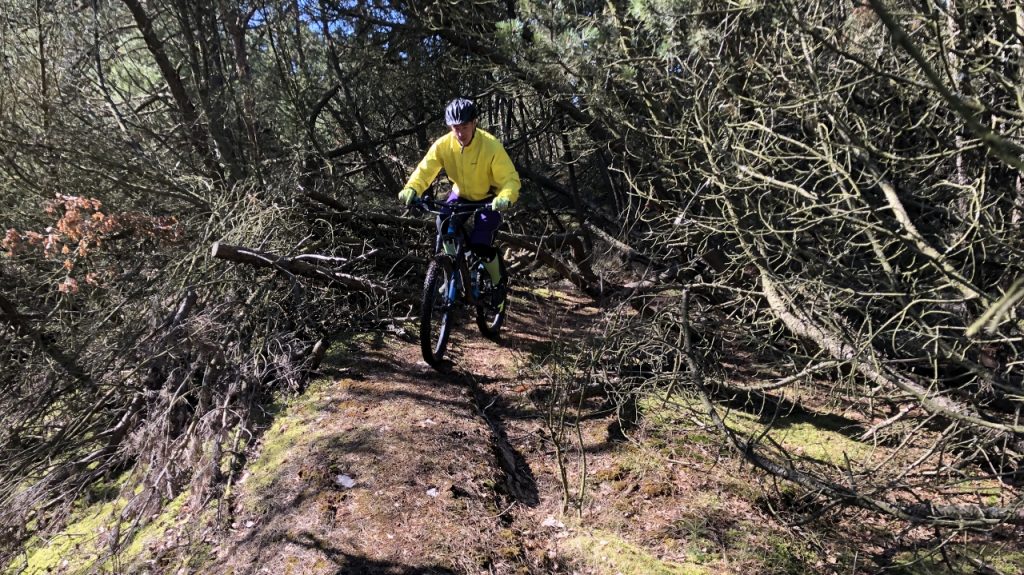 And yes, feels like the elbow is hanging in there.
---